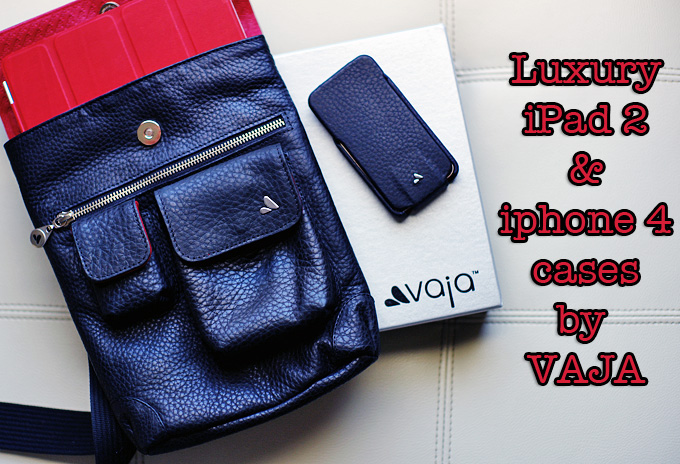 Lots of posts today but here is one more! I Just received a package this morning from FedEx! That is always fun as many of you know 🙂 Anyway, this package came direct from VAJA and it included the nicest little leather Ipad 2 messenger bag I have ever seen, as well as a special edition Red and Black Iphone 4 case that is stunning. It also happens to match the bag perfectly with the pebbled leather in black and red. Wow.
The bag is small, but soft, supple and luxurious. It fits the Ipad 2 (Im sure the Ipad 1 would also fit fine) as well as the Iphone, maybe the charger and some papers and a passport or wallet if needed.
I am going to use these as my travel set for airplanes, or even car rides. Will hold what has now become my "travel essentials" as I always like to be connected. Also, the Red smart cover for the Ipad is just insanely cool with this set. I am extremely happy with the quality of the bag and the case. Vaja is my favorite case maker and  they are all handmade in Argentina and shipped direct to your door.
You can see their offerings at vajacases.com. I do not make money from them, and I did pay for my cases! Just love their products and wanted to share because as fellow Leica lovers, I am assuming you guys also love nice, hand made quality STUFF!
Below is a youtube video I made showing the bag and case. Enjoy!
–
One more quick video I made of some Iphone 4 cases for those who are interested…
[ad#Adsense Blog Sq Embed Image]