Hi Steve
Well Tallin brings many memories back for me, the city is one of the most beautiful in Europe, almost picture postcard especially the town square.
Its one of my favorite places to wander, find locations and then wait for the right person to enter my frame.
The first shot in the town centre is a sauna as indicated by the sign above the guys head. I waited over an hour for this shot as getting guys coming out o the door was happening all the time but to really make the shot and tie it together I needed a second person in the photograph. After some time the right two people were in my frame. I took three images this is the best of them.
The 2nd image again I was wandering around the outskirts of the town square when I spotted a set of stairs and an interesting arch. I was quite happy to stay here a while with my M8 and 28mm lens due to the rain. Keeping my eye to the viewfinder this wonderful juxtaposition of two people with umbrellas walked in opposite direction.
My take on street photography is a little different, and rather than wandering around shooting randomly I look for an interesting area or location and then effectively make that my studio. I then wait for the right subject to enter my viewfinder to get my decisive moment.
Both images were processed using Lightroom and Silver Effex from NIK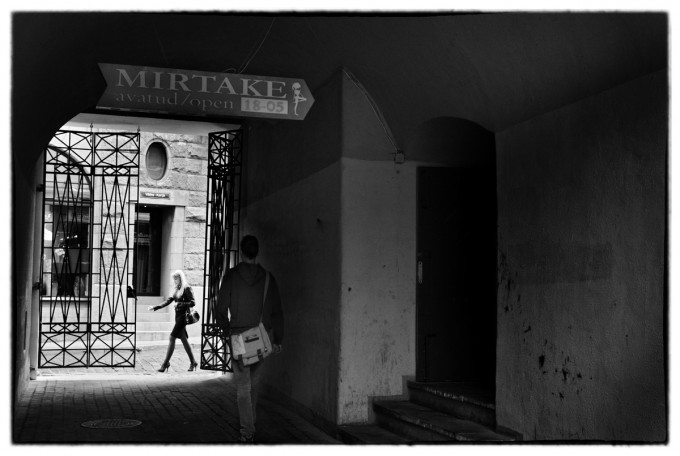 –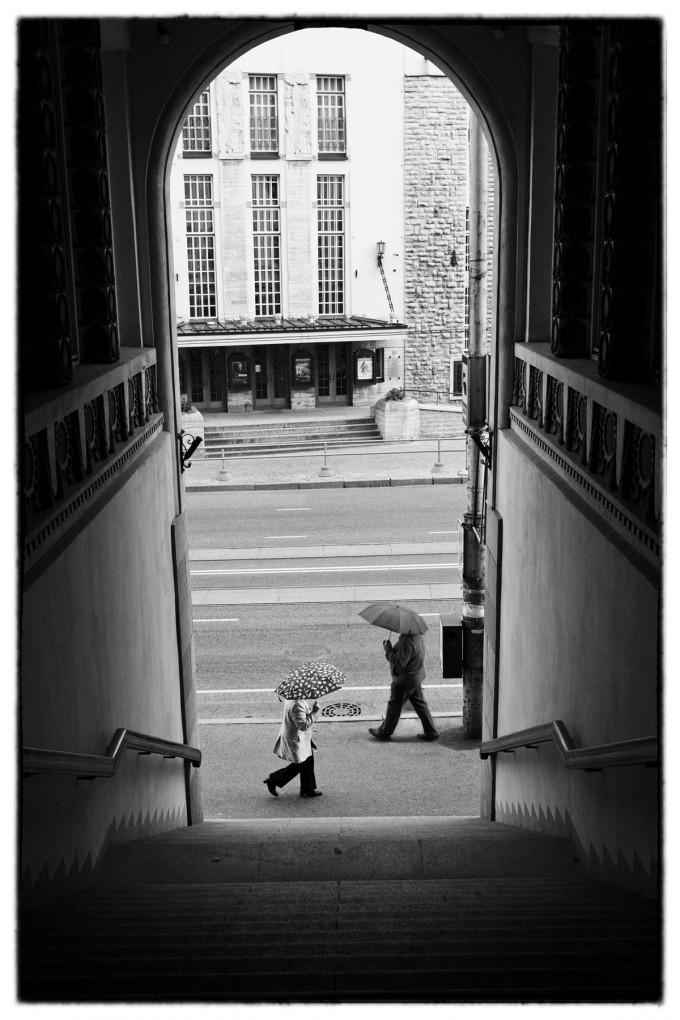 [ad#Google Adsense – LEADERBOARD]