Chaiten; a town digging itself out of the ash.
On May 2nd of 2008, after 9000 plus years, a volcano erupted near the town of Chaiten in Patagonia, Chile. The more than 4000 people who made their lives in this  small town had their lives changed dramatically. The Chilean government temporarily evacuated all the people to other various towns as far away as 200 miles.
A few weeks after the eruption, during heavy rains, the Rio Chaiten which was plugged up with debris and ash, suddenly produced a enormous Lahar (ash/mud slide) flooding 2/3 of the town and swept away many of its houses.
The Chilean Government declared that "the town of Chaiten is destroyed and uninhabitable ". The people of Chaiten were not allowed to return to their homes,  but rather only take a few of their belongings.  They could no longer live in their homes because they were deemed unsafe.
The plan was to build a new Chaiten, north of the old town, protected from the volcano by the mountains. Fifty or so citizens, however, refused to leave their houses and businesses that they had worked for their whole lives. Instead, they persevered;
They dug out their houses, cleaned off their inventory, put in small generators and put water tanks on their roofs that they filled with water from a nearby creek (unaffected by the volcano) and tried to stay open for business.
For two long years following the eruption, these people were left to their own devices of trying to rebuild their lives. They felt that the government had forgotten about them and their town as well as the 4000 other people of Chaiten-now living in various other towns in Patagonia.
Then, finally, as it only can happen in South America, in January of 2011 the Chilean government decided to restore the old town and not to build a new town. New electricity lines were put in and water supply was restored to the houses. Slowly but surely the former citizen of Chaiten are starting to return and things are finally looking up for the town of Chaiten and its people.
Below are a few of the photos I took of Chaiten during the last few years.
–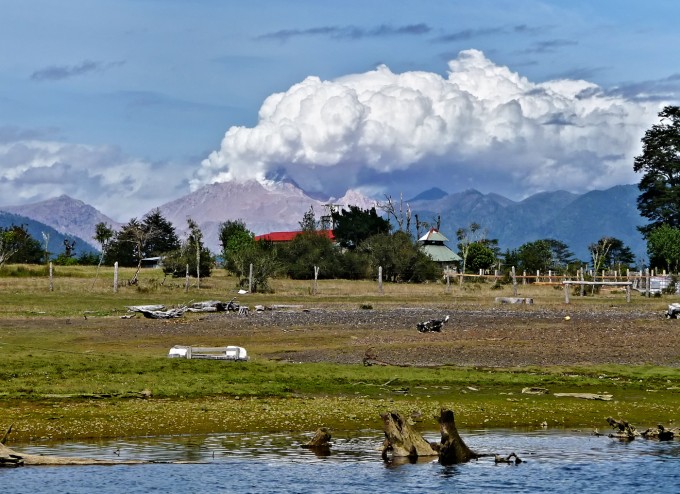 –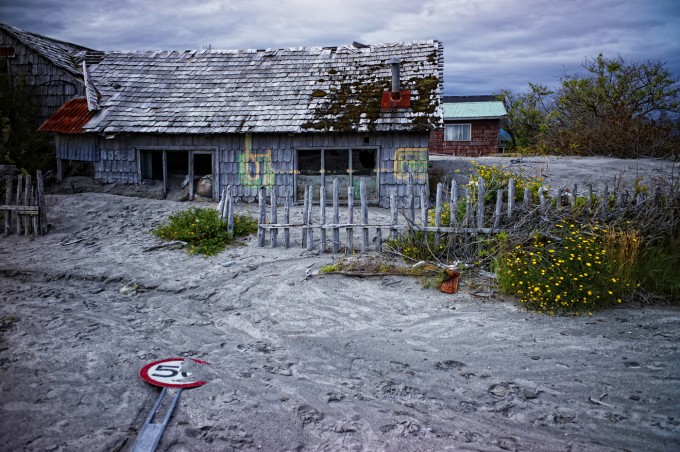 –
–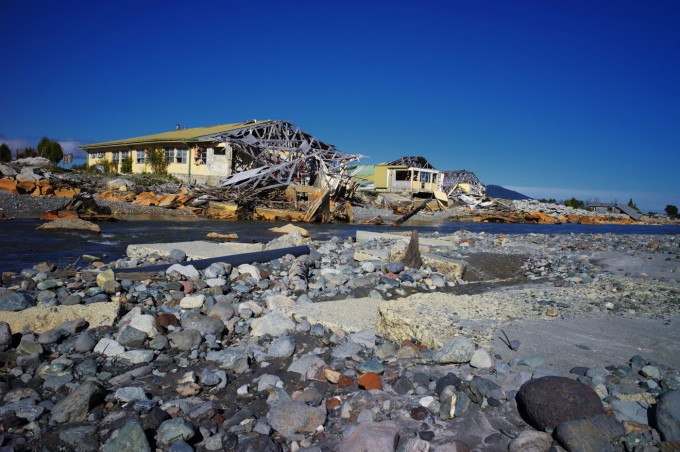 –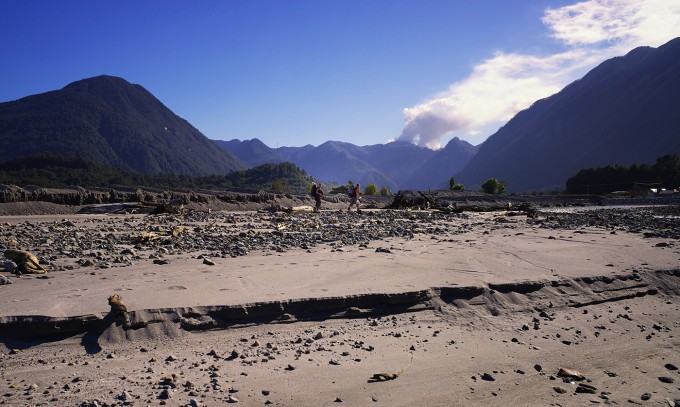 –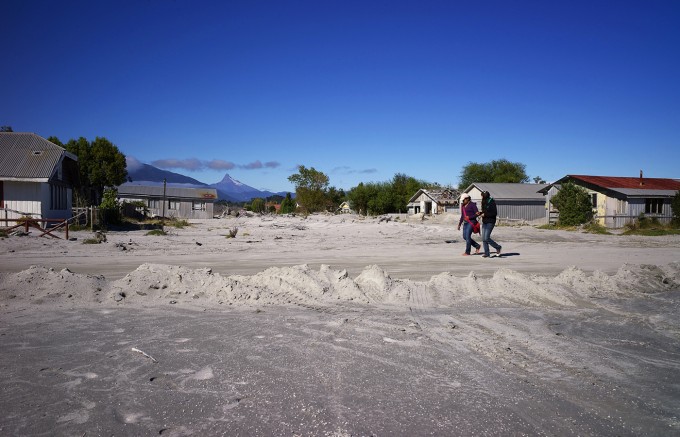 –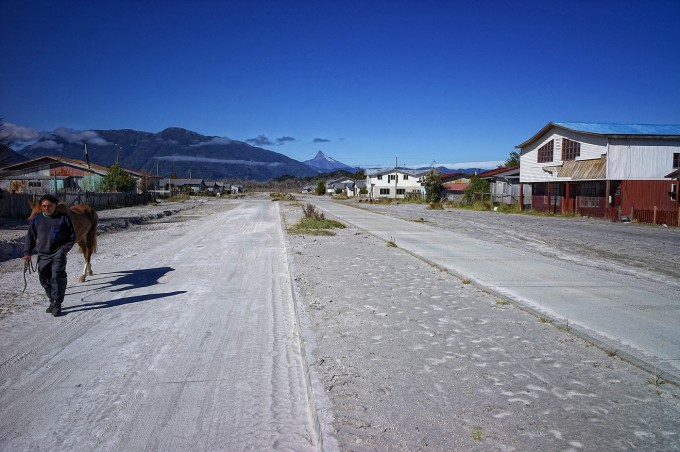 –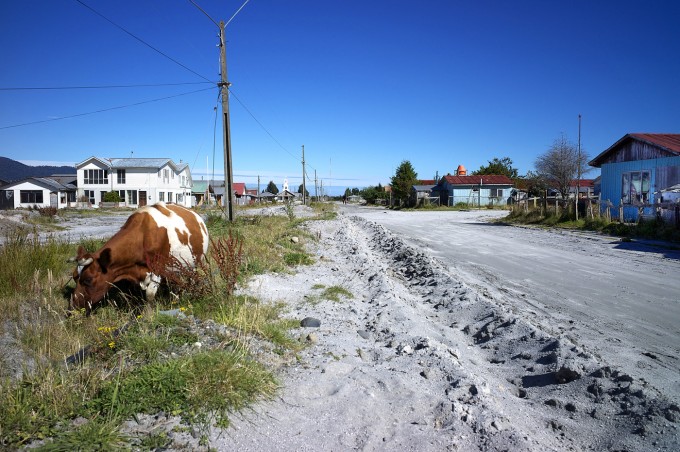 –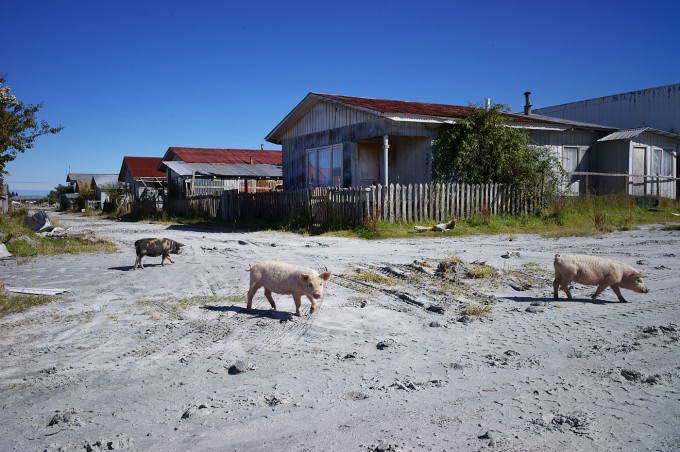 –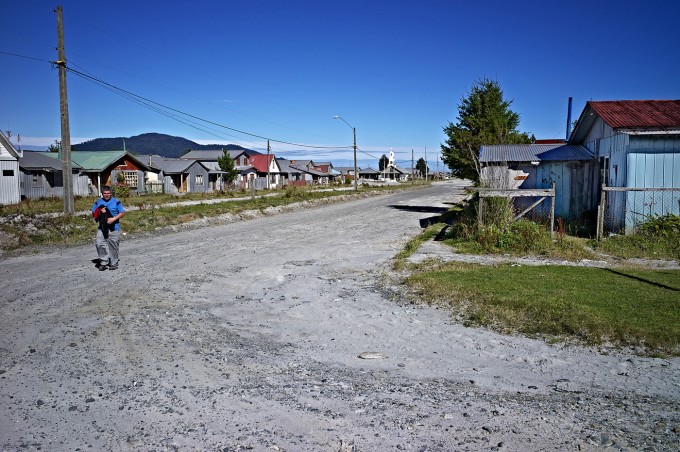 –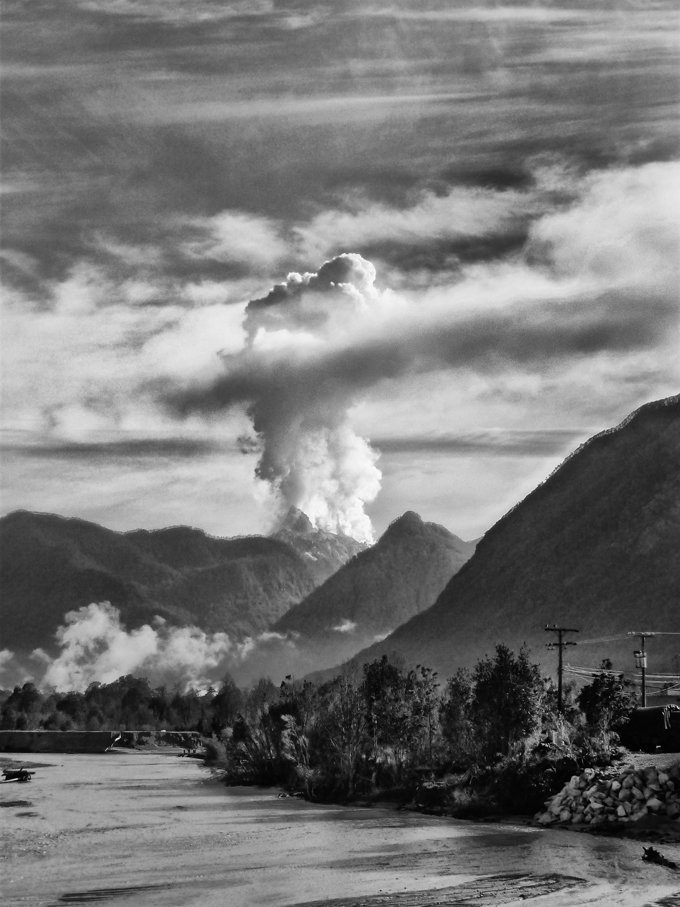 –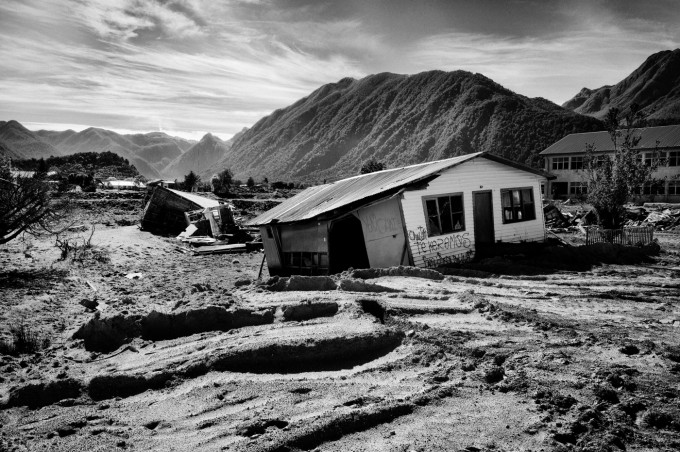 –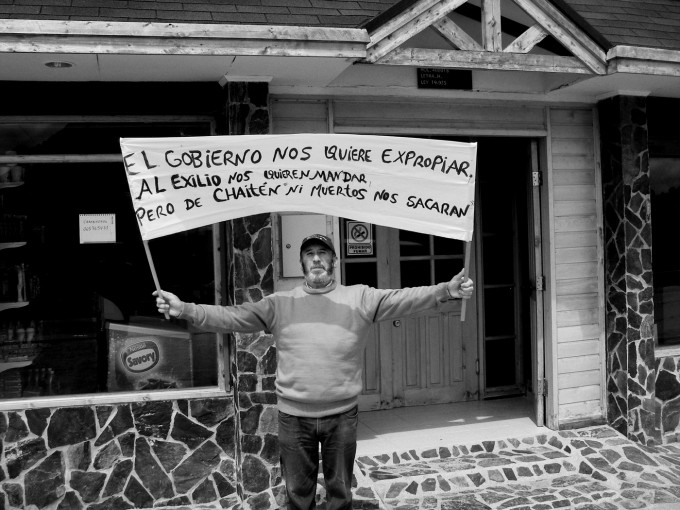 –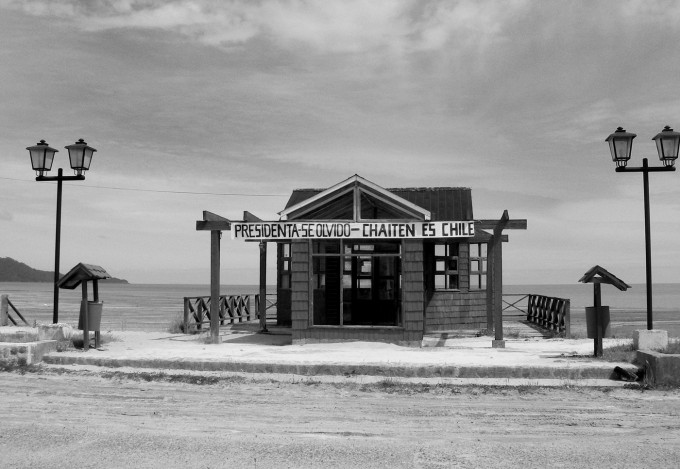 –