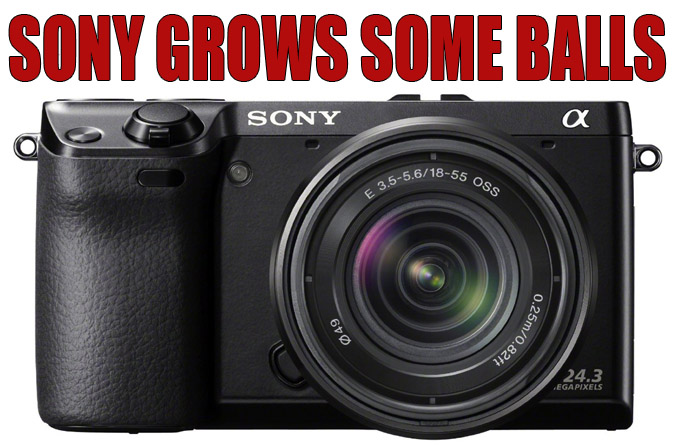 SONY GROWS SOME BALLS! The NEX-7 has been announced and it looks AMAZING!
The Sony NEX-7 has been announced and I have already Preordered Mine From AMAZON!
. I RARELY pre-order anything but I have to say that I have been waiting for the "pro" NEX and Zeiss lens for quite some time and now that it has been unveieled it appears to be a camera that I am really going to dig. BIG TIME. I mean, this IS the PRO NEX we have been waiting for! SONY beat Olympus, Sony beat Panasonic, Sony beat NIKON, CANON, and all others to the punch and released a PRO SPEC mirror-less camera and matching Zeiss lens!
First of all, the resolution is there at 24 Megapixels. That is MORE than enough, and borderline TOO much… but man, there would never be a need for more. The EVF is there and from what I have been reading, it is superb and as good as it gets in an EVF to date. It is larger than the tiny NEX-C3 and the new NEX-C5 which is good as those cameras are a bit too small at times depending on the lens you have mounted.
Check out this preview WITH video at ENGADGET.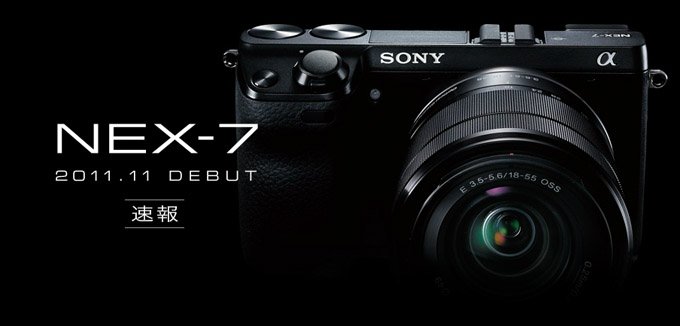 Before you read further, if you want to PRE-ORDER this camera you can do so here, at THIS LINK at AMAZON
. The cool thing is, you won't be charged until it ships but Amazon is known to take pre-orders and then cut them off when they sold too many. If you get in now, you will be one of the first to get a shipment. I ordered mine already along with the Zeiss 24 1.8 which is also available for pre-order HERE
. The NEX-7 will be $1199 for the body only and the Ziess will run you $999. It will be released and should be shipping by the first week of November (just in time for my birthday)!
This is not a cheap camera setup at $2199 but it does not appear to be a cheap camera in any sense. Amazon already has a cool video up featuring the NEX-7. You can check that out HERE
 –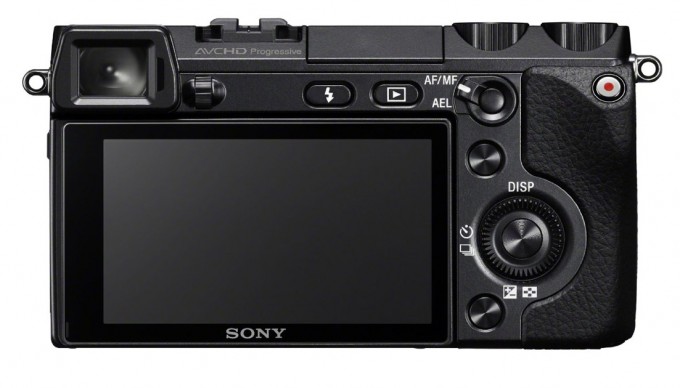 I am excited about this one and I have to say that 2011 has been a GREAT year for kick ass cameras. The Fuji X100, the Olympus E-P3, and even the Leica M9-P which is the best looking Leica digital ever.
So what is there to be so excited about here? Well, we will be getting all of the good stuff from the NEX system and ALL of the new super cool stuff as well. The new menu control system, the super resolution, the built in EVF, the larger body and grip….as the title says, SONY GREW SOME BALLS and I am glad they did. If they would have left this batch of NEX news with only the C3 and C5 it would have been a big yawn IMO. The 7 is where it is at and where the serious enthusiasts are looking. I believe this Sony will be a HUGE seller just due to everything it has going for it. Here is yet another site (in French) with some real world photos of the camera with the Zeiss lens attached.
I just hope it isn't a dog when it is finally delivered but I seriously doubt that. When reading all of the 1st hand reports from the mega sites it seems like Sony did their homework, listened to the customer base of enthusiasts and created this camera that is still small but has the control, the viewfinder, the sensor, and build of a pro camera, but all in the compact size. The new lens should take advantage of the sensor as the old Sony kit lenses still are mediocre at best. The glass is always where it is at!
So one more time, let's take a look at the NEX 7's main features and why it is so special in the world of smaller mirror-less APS-C cameras.
This is the 1st ever APS-C size sensor camera to break the 24MP barrier. The OLED EVF has a resolution of 1024X768. The hotshot is a full size version, like the one they use on the larger ALPHA DSLRs. It will have 1080P HD AVCHD video. Also, a brand new "Tri Navi" interface where you will use the two scroll wheels at the top to control the menu while looking through the EVF. It has a magnesium alloy construction. The LCD on the back is tilt-able. THE NEW ZEISS 24 1.8 lens! This will give us a 35mm equivalent. It may be a bit large but my money says it will be QUALITY.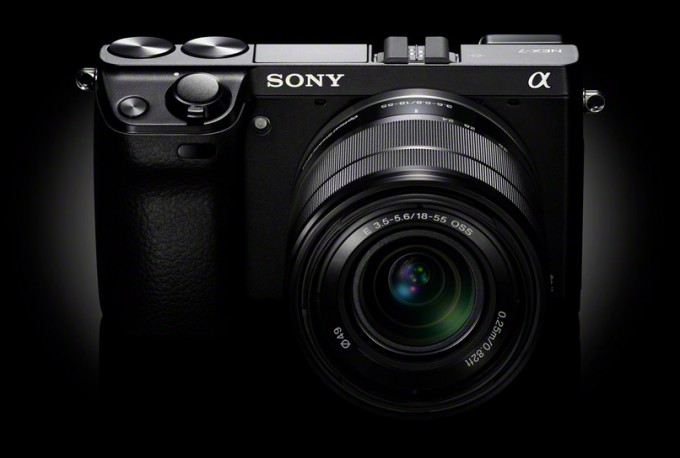 I know I will get the questions…So why am I so excited about this Sony when I have a Leica M9P? Well, I do not always take out my M9P and I love technology. I love photography. I love when companies push limits and create new and exciting things. I also love a well designed and built camera that is well thought out and I also always want a smaller camera that is high quality, a joy to shoot and one that also takes video. So yea, I pre-ordered mine even though I already have an M9P and Olympus E-P3! PLUS, I happen to know Leica is not sitting still in all of this and they will have an announcement in 2012 that will be pretty exciting. It never ends!
Again, you can PRE-ORDER the NEX-7 at Amazon using THIS LINK.
. Also, the Zeiss 24 1.8 can be pre-ordered HERE.
. Amazon doesn't charge you until they ship, which is cool. As soon as I get my hands on this camera I will have a huge thorough real world review. Can't wait! Oh, and Sony Japan already created a site for the NEX-7 which can be found HERE. The camera is scheduled for release the 1st week of November and I am guessing there will be loads of people using their Leica glass on this one. With the focus peaking and EVF..wow. No more awkward shooting with manual lenses.
It appears B&H Photo has now listed the NEX-7 on their site but they show it as coming with the 16mm lens for $1199 or the 18-55 for $1349. B&H is not taking pre-orders yet though. They usually wait until 2-3 weeks before the camera starts shipping.
Also, just because I am a fun guy, take a look at this commercial below..it's not for the NEX-7 but for a product Sony will now need with their new set of Balls! Lol…
Let's have even more fun. Vote in the poll below and let us know if you are planning on buying the NEX-7!
[polldaddy poll=5448804]
[ad#Adsense Blog Sq Embed Image]