UPDATE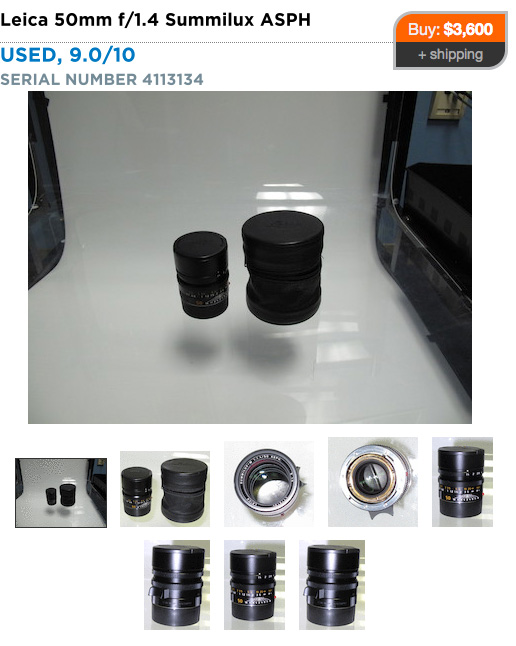 UPDATE! This sold in UNDER TWO MINUTES! WOW!
Exclusive Deal to SteveHuffPhoto.com readers! Leica 50 Summilux ASPH for $3600
OK, to anyone looking for the impossible to find Leica 50 Summilux ASPH lens I have something special for you! Don't want to pay the $4500 and up prices on the used market? No need to! One lucky person on this site will be able to snag a "9" quality used 50 Lux ASPH for $3600. This will go fast so read on.
Lensrentals.com, a site sponsor e-mail me and asked if I wanted to buy an extra 50 Summilux ASPH they had in their office. I already own one so I said no, but I know about 500 others that do! So they said they wanted to offer this lens to my readers since there are so many looking for this amazing lens. In my opinion, this is about the best lens for the Leica M9 you can buy. Period. It is THE lens that stays on my M9P these days.
If you want the lens, CLICK HERE to get it but be quick as it will sell fast. Ships direct from lensrentals.com! By the way, if any of you are interested in renting gear before buying Lenrentals is the best I have found online. About two years ago I wanted to rent a Leica lens so I contacted them and tried out some Leica glass. The lenses arrived fast, well packed and it was so cool to try these lenses before buying. They rent all kinds of gear..Nikon, Canon, Olympus and the coolest thing is they rent Leica lenses and bodies and you can see what they offer for rental HERE.
Again, to buy this lens, act quickly and CLICK HERE!