10 Simple Ways to Become a Better Street Photographer
By Eric Kim
The most beautiful thing about street photography is that you are able to capture real slices of life and capture them forever. Not only that, but street photography is open to everybody. You don't need a fancy camera or expensive lenses to capture "The Decisive Moment". All you need is passion and a curiosity of everyday life. If you ever wanted to learn how to become a better street photographer, read some of these tips below.
• Get closer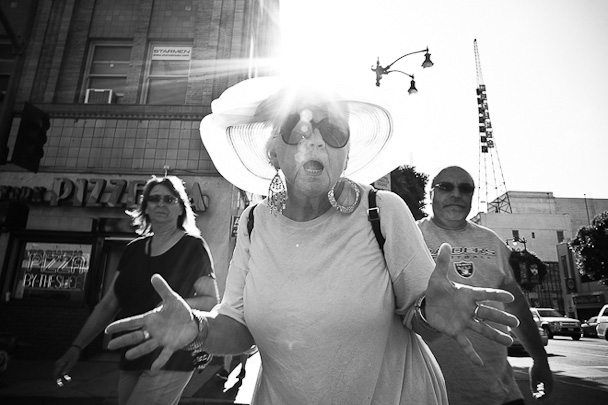 Famous street photographer and Magnum co-founder Robert Capa once said, "If your photos aren't good enough, you aren't close enough". When you are shooting street photography, it is essential to get close to your subjects. This allows you to create much more intimate shots where you are an active participant rather than a voyeur. Although it can be intimidating at first to get close to people, with practice and determination the fear goes away with time.
However don't get close to people simply for the sake of getting close. Even when you are close, make sure to also integrate the background into a scene to get a viewer a comprehensive image that integrates people and their environment well.
• Shoot people's faces (not the backs of their heads)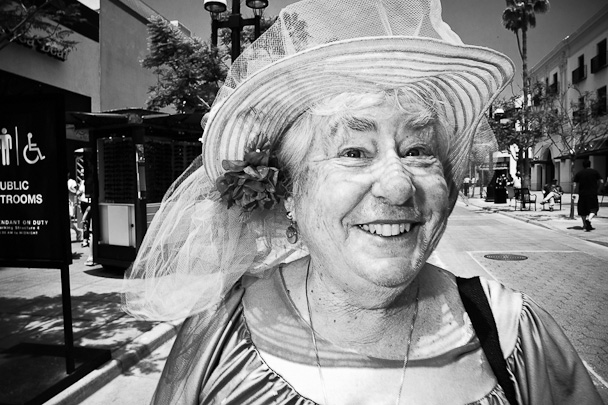 Although there are many great street photographs that are taken from behind, I would generally say that it is better to take photos of people's faces. The human face is absolutely fascinating, as there are not two faces that look exactly the same. Not only that, but people's faces often tell stories.
Therefore avoid shooting the backs of people's heads and strive to take photos of faces. If you see an interesting person from behind, quickly walk faster and take a photo in front of them.
• Focus on telling stories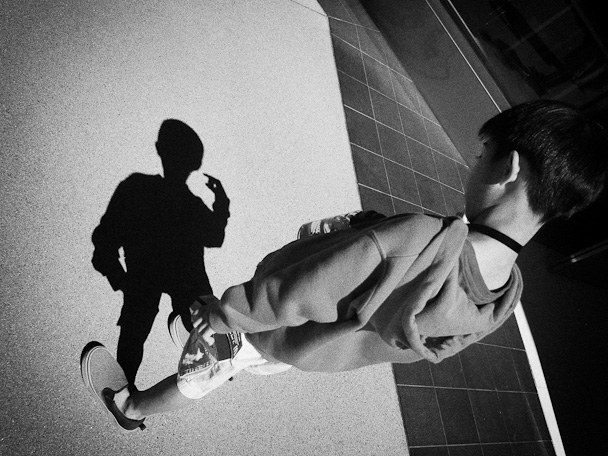 Whenever you are out on the streets shooting street photography, always think about the story you are trying to tell. Don't just take photos of people or scenes that don't have any narrative. Look for people who are interacting with one another, or who are wearing certain outfits that tell stories about their character.
• Don't ask for permission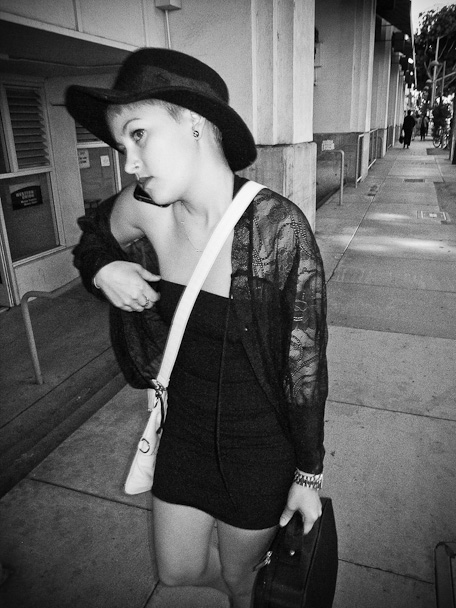 When you are starting off in street photography and timid to take photos of strangers, a good way to start off is by asking permission. However the definition of street photography is to take photos that are candid, and without permission. Therefore if you rely on asking for permission too much, it can cripple you.
Why shouldn't you ask for permission? In my experience I have found that whenever you ask for permission to take someone's photo—it often loses the natural and candid feeling of street photography. Most people always have the same smile or pose for the camera which is forced and unnatural. When you don't ask for permission and take photos of somebody, you capture them in their natural state—and thus capture a true part of their soul.
Not only that, but if you are shooting in the US it is 100% legal as long as you are in a public space. Europe and other countries have trickier laws (I suggest you to do some research on your own).
• Go wide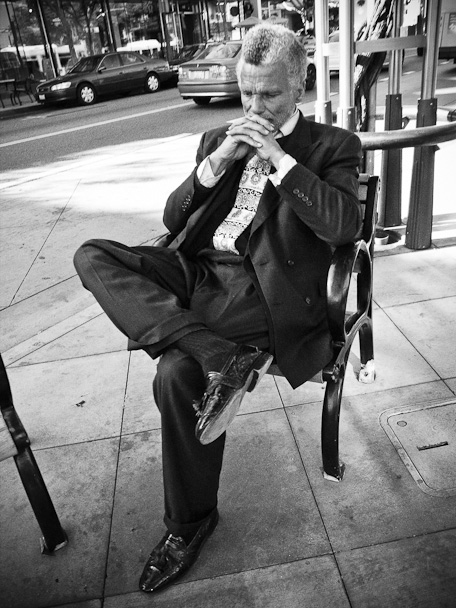 One of the most challenging things that helped me vastly improve my street photography was to shoot with a wide-angle prime lens. When I first started shooting street photography I used a 50mm on a crop-sensor body (which translated to about a 85mm lens) which allowed me to keep my distance from my subjects. Although I would get decent images, they never felt personal enough.
I then upgraded to a full-frame camera and started to use a 35mm on it—which gave me a much wider perspective. This allowed me to not only focus on the people, but on the backgrounds as well. Also by shooting with a wide-angle prime lens, you give people a perspective that makes them feel that they are in your shoes—looking directly into the scene. Nowadays I have been shooting even wider, with a 24mm lens, which has challenged me even more to get even more intimate with my subjects.
• Avoid taking photos of homeless people/street performers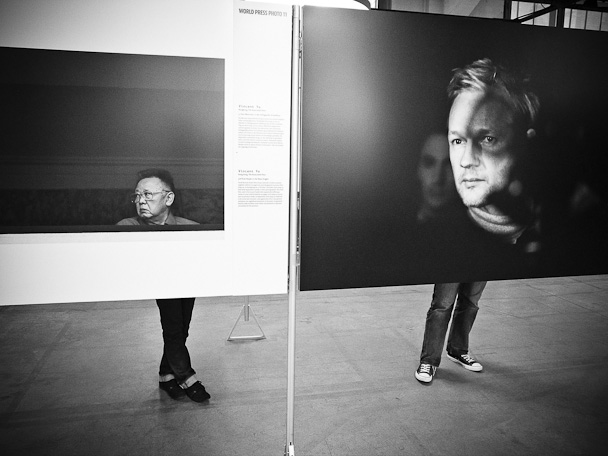 Taking a photo of a homeless person or street performer is easy. Anybody can do it, and it doesn't have much photographic value. Although there are ethical ways to shoot photos of the homeless, I would say generally speaking it is very cliché and doesn't bring much to the table. Shooting street performers isn't very challenging as well, as anybody can take a photo of them (as they are so used to the camera).
Try to avoid taking photos of the homeless/street performers and take photos of regular people on the streets. It is far more ethical and challenging as well.
• Experiment with angles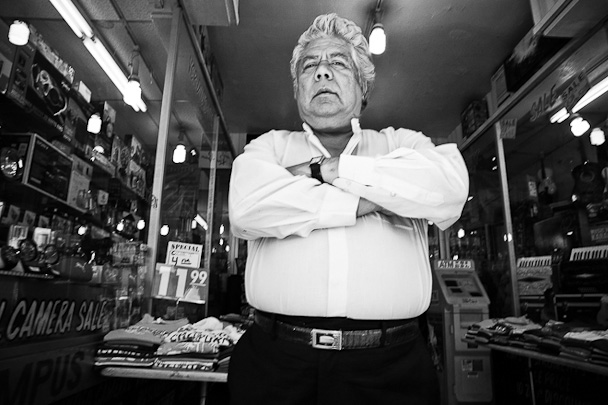 95% of photos out there are taken at eye-level. Due to the fact that we are so used to this perspective, most photos taken this way don't give an interesting perspective. Rather, try taking photos from other angles. Try shooting at a really low angle by either crouching down or putting your camera near the ground, aiming up. This will make your subjects look "larger than life" which can add artistic value to your street photographs. Also experiment tilting your camera, which can give your subjects a more dynamic look. Get on top of a tall building and take photos of people from a high perspective and try to get an image of the interesting shadows they project. Always approach your street photography from different angles (pun intended).
• Study the work of the masters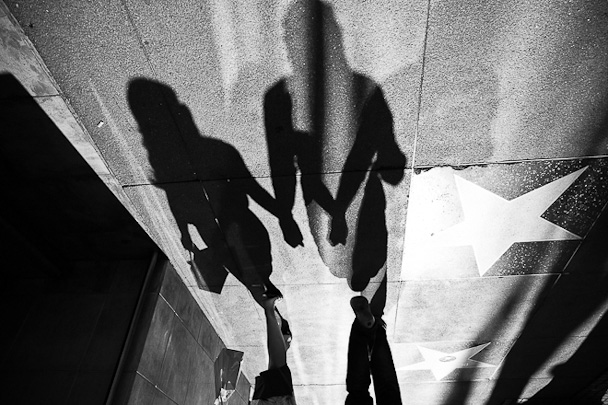 It is difficult to discern what a "good street photograph" is without studying the work of the master street photographers. Buying a ton of books on street photography and studying composition, framing, and aesthetics is probably the best way to train your eye to see the world as a street photographer.
Here are some master street photographers I would recommend you research and fully understand their work:
• Henri Cartier-Bresson
• Robert Doisneau
• Andre Kertesz
• Brassai
• Weegee
• Helen Levitt
• Robert Frank
• Garry Winogrand
• Vivian Maier
• Shoot everyday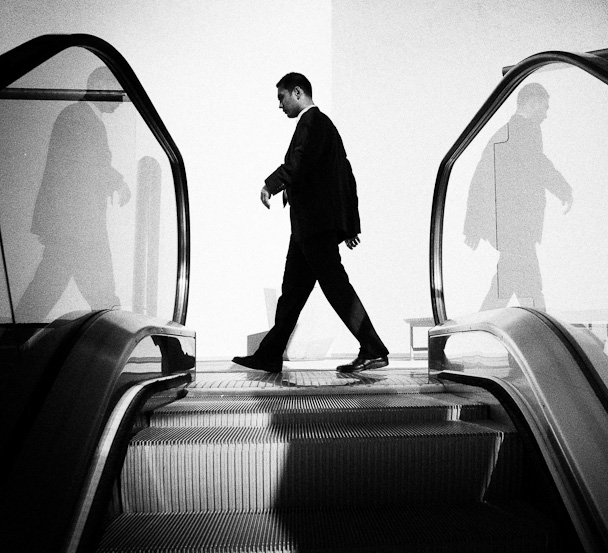 Woody Allen once said, "80% of success is showing up." Apply the same mentality to street photography. How can you expect to get better at street photographer without being consistent in shooting street photography? I know we are all busy with life's obligations, but you have to make time to go out and shoot (or else you never will).
Although I am now fortunate to be a full-time street photographer, when I was working my 9-6 job I would always take my lunch breaks to go out and shoot. I know other street photographers who wake up extra early and shoot in the mornings before going to work. If you are a student, go out and shoot when you are burnt out from studying and need a break. If you have kids, take photos when you go to the park with your children.
I believe it is better to shoot everyday for 15 minutes than to only shoot once a week for several hours. Always keep your camera with you, and shoot consistently.
• Wait before sharing your images with others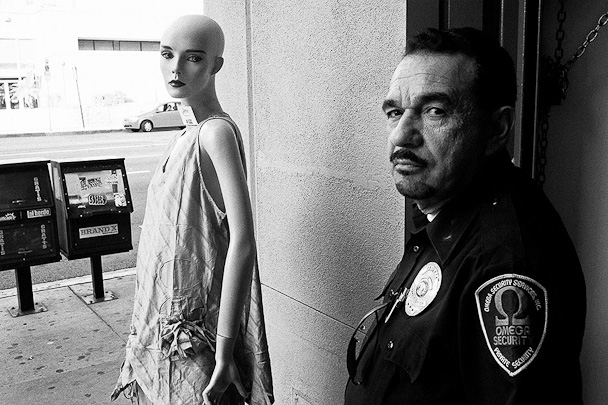 A problem with the internet and modern digital photography is that it is so easy to take hundreds of photos and upload them all instantly to the internet. Nowadays the act of editing (picking your best shots) is more important than ever.
Street photographer Garry Winogrand once said, "Photographers mistake the emotion they feel while taking the photo as a judgment that the photograph is good". Therefore Winogrand would purposely only develop his images a year after he shot them so he would be able to judge his images based on form & content rather than pure feeling.
Although it is great to go out and shoot an image that you have a great feeling about—let it sit for a few days and review it before uploading it. This will help you become far more selective with your shots, and show only your best street photography.
About the Author:
Eric Kim is an international street photographer based in Los Angeles.
Make sure to check out Eric's street photography blog and follow him on Facebook, Twitter, Google+, Flickr, and 500px.