Building the Perfect and Sexiest Micro 4/3 Camera kit for under $2500
By Steve Huff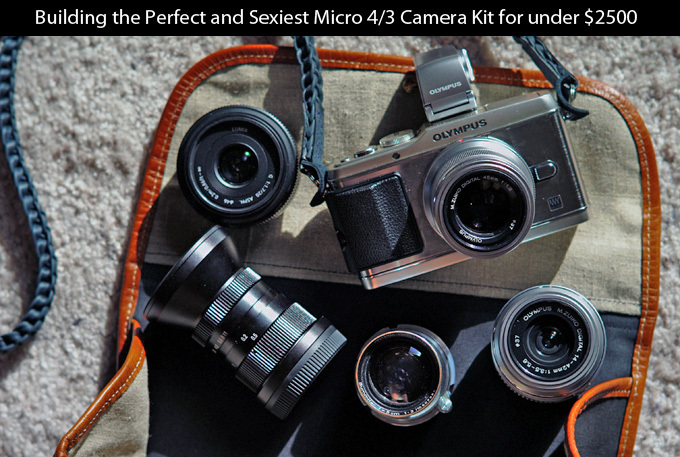 So the time has come, the time is now. The format I so wanted to love from the get go but never fully could (due to quality issues and lack of lens issues) has finally arrived. The Olympus Micro 4/3 format has grown quite a bit over the past 2 1/2 years and todays cameras are quite a bit better than the earlier generation models. More important, the lenses have finally gotten really really good. Well, in my opinion anyway, and that is because I am a HUGE fan of Prime single focal length non zoom lenses and Olympus, Panasonic, and even SLR Magic/Noktor has now gotten serious about putting out some great glass.
I was waiting for the day when lenses like the ones below would arrive for this format and now all I am waiting for is the Olympus "Pro Pen" (and I am praying that it will have a built in EVF)! Until then the E-P3 is doing quite nicely. If you are someone who is interested in buying into a new camera system (and many of you are as I get e-mails asking me about it daily) then one option for you is the Micro 4/3 format. It is smaller than a DSLR, it is quite versatile and the quality these days is DAMN GOOD.
Sure there is the Leica M9, that has always been an option of course, but sadly most of us can not always afford the $7-8k for the body and several thousands more for the lenses. If you can, then THAT is the way to go IMO. The M9 is magic once you learn it and get used to how it works. So if you have $15k laying around, just go buy an M9 and a 35 or 50 from one of the site sponsors! But if your budget is under $2500 and  you want a really kick ass versatile camera and lens setup then below is what I deem "The perfect Micro 4/3 Camera Kit for under $2500 or so" – and this is focusing on PHOTO capabilities not video.
–
The Camera Body – MY FAVORITE MICRO 4/3 CAMERA TO DATE…
Olympus E-P3 – $899

The original PEN E-P1 was a camera I enjoyed but it's slow AF, inability to use manual controls for video, and inability to even accept an EVF hindered it. But even with those quirks it was a lovable camera due to it's retro design and quality feel. The E-P2 was an improvement but still was not perfect though it did look sexy in black 🙂  Now we have the E-P3 and in my opinion it is the best of the PEN series to date and has become another favorite of mine. It has lighting fast AF, a superb LCD OLED "almost too good" display, the ability to use the VF-2 or VF-3 EVF's (BTW, the VF-2 is MUCH better quality wise) and it still retains that solid feel and great build quality while improving the grip and including a built in flash (for those who like flash).
It would have been sweet if it had a built in EVF but as it is now, it is my favorite Micro 4/3 camera to date. There are also the Panasonic's like the newer GF3 and G3 (that DOES have a built in EVF) and they are good, but to me there is just something classic about the E-P3 (and no, I am not referring to its somewhat dated 12MP sensor, lol). When I hold the E-P3 I WANT to go out and shoot. When I hold a G3 I do not. Call me strange but I feel that when you have a "connection" with a camera then you can do great things with it and it inspires you. Besides, the image quality difference between the E-P3 and G3 is crazy minimal and not even evident in prints. These days 12MP is plenty for almost EVERYONE. Yes, this is true even though the newest crop of "enthusiast" cameras coming out in 2012 are 24MP and up.
The fact is that the E-P3 inspires and it is much less expensive than buying into Leica. So for  those of us with limited funds, this is a fantastic option for those looking to get into a new camera system. I get the e-mails daily that read something like this "I am in the market for a new camera and  have no idea what to buy, but I can not afford Leica. Any suggestions"?
Camera purchases are personal. I can not tell you what to buy as what I like, you may not like BUT I do get to use just about any camera I want. Out of everything that I have tried recently I feel the best system as a whole for someone with limited funds is this E-P3 in the M4/3 line due to its qualities, versatility and the new lenses available for it. I also love the Fuji X100 but it is not as versatile and not really a "system" camera. The NEX-7 that is on the horizon looks AMAZING but it is not out yet and lenses are lacking at this moment.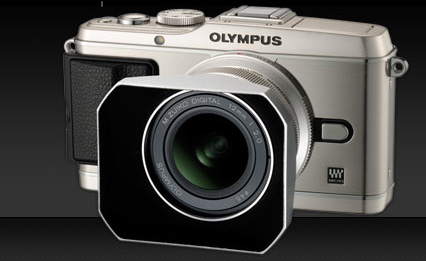 What CAN the E-P3 do? It can do macro, it can do fast wide angle, it can do fast telephoto, it can do HD video (though not the best in this dept.), it can do sleek and sexy. It can focus and fire almost instantly just by touching any area of the LCD. It can do all of these  things while giving back really great quality up to ISO 1600 and even 3200. With the EVF using manual focus glass like a Leica 50 Summilux via an Adapter can also bring good results but remember the 2X crop involved with the Micro 4/3 sized sensor. Your 50 becomes a 100mm equivilant. This camera is also a conversation starter. Walk around with it in silver and a vintage looking strap attached and get ready for the comments. Every time I take this out I get a comment on it as everyone thinks it's a vintage camera. Fun fun fun!
So if you have around $2500 budget, give or take, and are in the market for a really nice kit I would suggest the E-P3 as your base camera. The cost is $899 with the kit lens of choice and you can buy it in black, silver or white. The silver is beautiful and is my choice for my personal E-P3.
–
THE LENSES
The Olympus 12mm f/2 or the new high quality SLR Magic (Noktor) 12 f/1.6
The Olympus 12mm f/2 – $799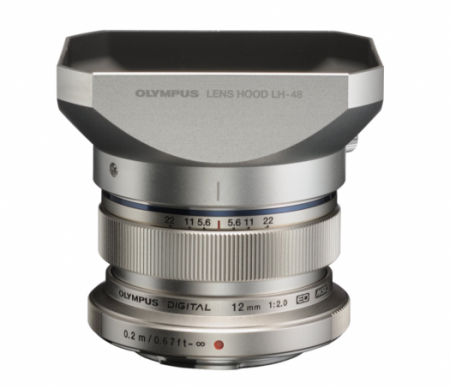 The 1st lens that really threw me for a loop for this format was the Olympus 12mm f/2. Not only due to the wide angle equivalent of 24mm but the speed of f/2 as well as the close focus ability and super fast AF speed when attached to the E-P3. ALSO, the superb build quality, design, manual focus control and distance scale. Almost Leica like with it's execution and style. Also, the performance is exceptional. The lens is quite expensive though at $799. It is unique with all of its qualities but there is another choice in a fast 12…
The Olympus 12mm f/2 is fantastic but expensive…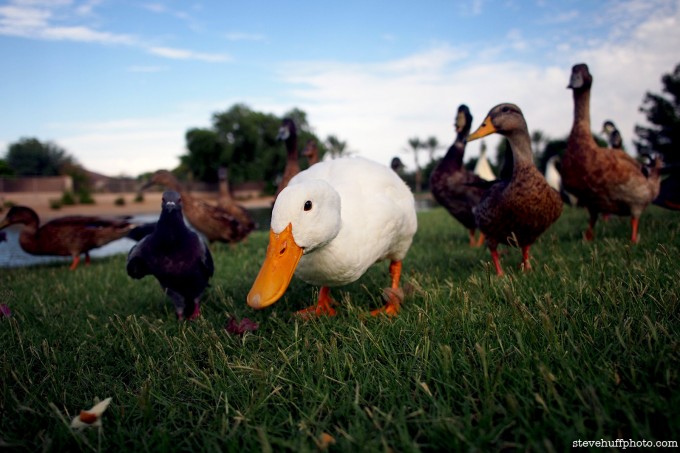 –
The SLR Magic/Noktor 12mm f/1.6 – $499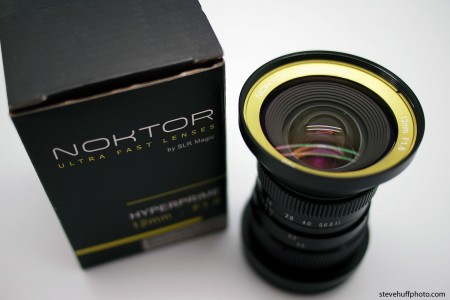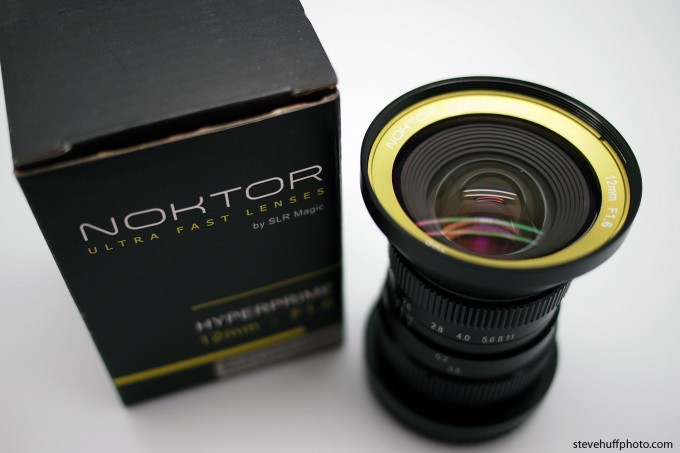 The newest lens on the block comes from slrmagic.com and they are taking this seriously with their 12mm f/1.6. It's big, it's bad and it's output is wonderful and dramatic. DISCLAIMER: SLR Magic is a site sponsor but I do not sugar coat their products. Their 50 Noktor 0.95 is mediocre in my opinion, and it has been their "flagship" until now. This is their "1st serious lens" as they told me and I was expecting less but when I started shooting it I got more that I expected. The lens is long..heavy..and manual focus. So if this is OK with you, the output is, IMO, more "cinematic" than the Oly 12. At $499 it is also not a cheap lens but this lens is great for video AND photo. My 1st look of this lens is HERE and my full review will be up in the next 2 weeks and the lens will be out in December in the USA. It is one to look out for.
The SLR Magic 12mm f/1.6 puts out a more "Cinematic" rendering than the Olympus 12 though no AF and its larger/heavier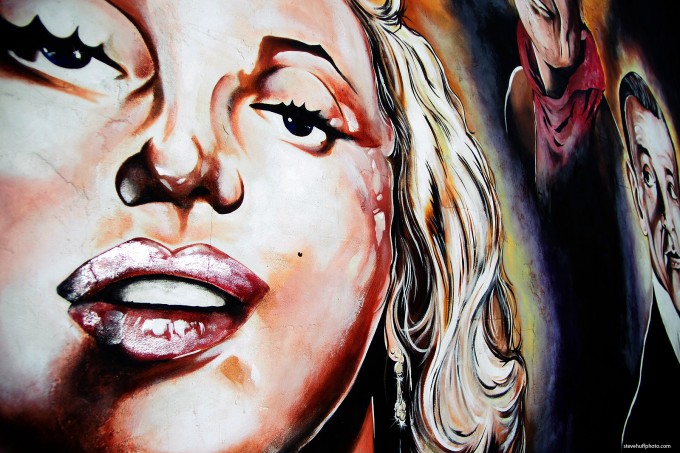 –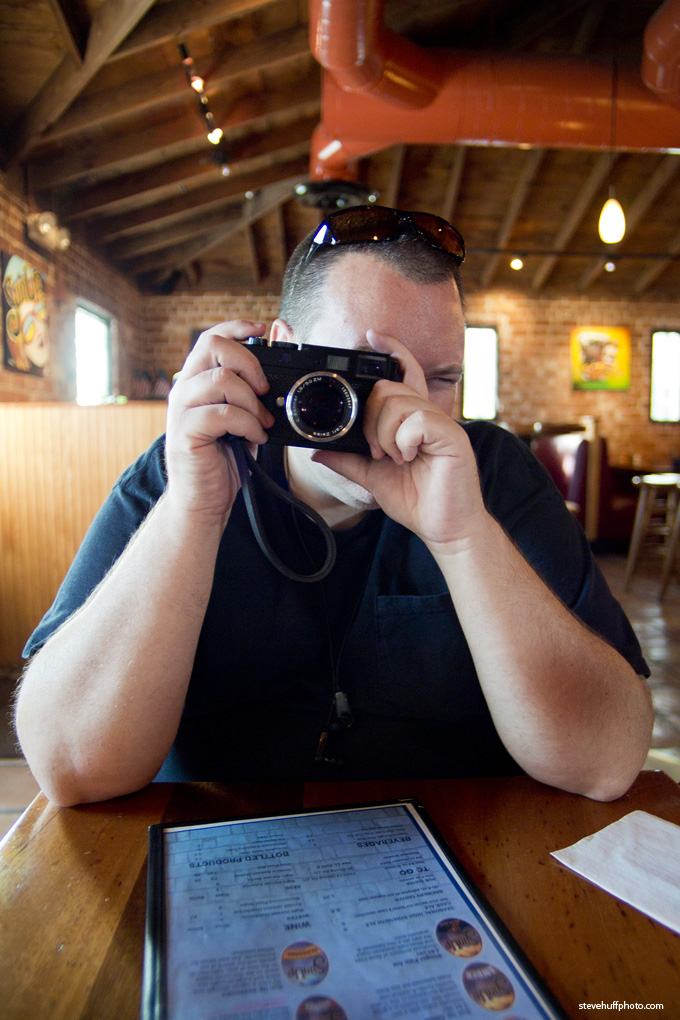 The Panasonic 20 f/1.7 or 25 1.4 lens – $349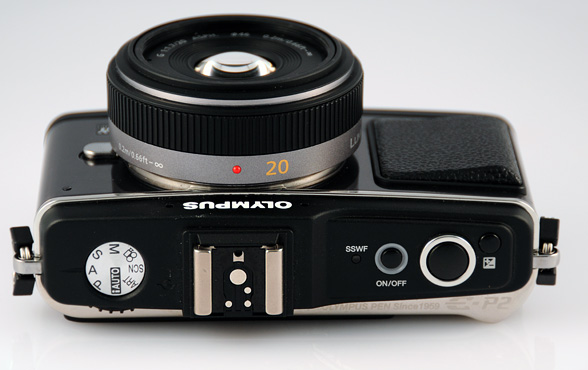 The Panasonic 20 1.7 is legendary in the M4/3 world. It has been a great seller and for good reason. It was the 1st "fast" prime made available for this format and the quality is well worth its $350 price tag. Above it actually. The 20 1.7 is a deal and a MUST OWN, especially if you never owned this lens. Attach it to your camera, set it to 1.7 and shoot! With this lens we were finally able to get some shallow depth of field control on our cameras. If you want to spend a but more, $250 more to be exact you can get the Pansonic/Leica 25 1.4 Summilux. YES, a Summilux for your Micro 4/3 camera! It is made by Panasonic, not Leica, though Panny builds it according to Leica design specs. We don't get the exotic Leica glass but it's still a Leica design. The Summilux is a better lens but also more money at $599.
Below: A test shot from the 20 1.7 (at 1.7) shot on the E-P3. Click on it for a larger and better view. Love the sharpness and contrast of the 20. It is already a classic and at $350 well worth the cost!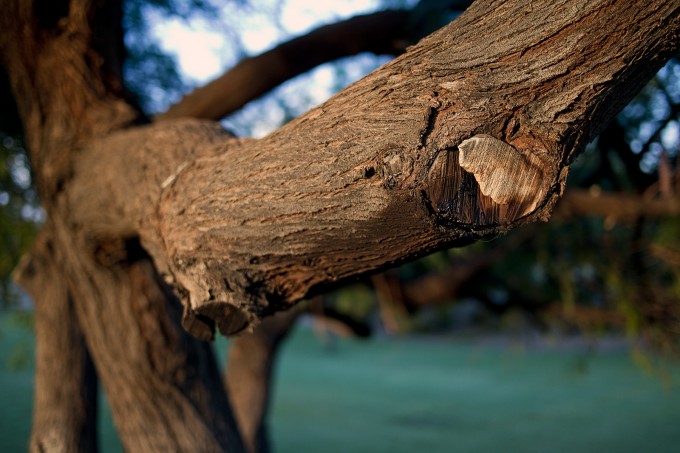 –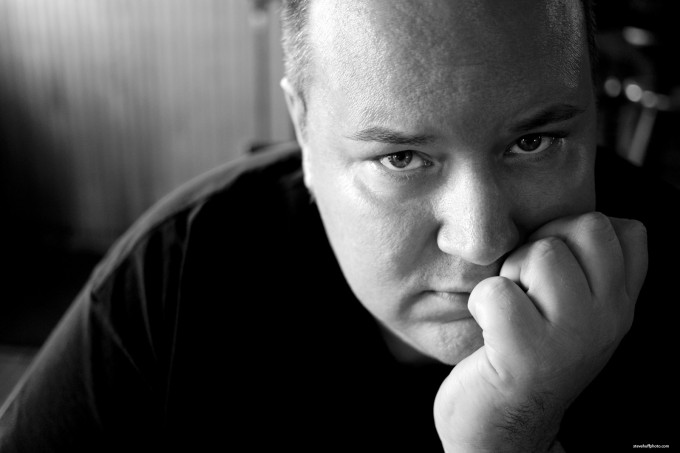 –
The Olympus 45 1.8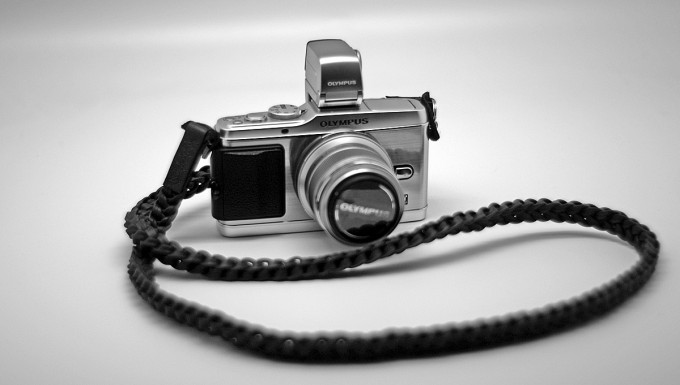 This is the newest and hardest to find lens from Olympus and it's a beauty. Olympus really hit it out of the park this year with the 12 and this 45 1.8 lens, more so than the E-P3. These lenses are important because they work equally as well with the Panasonic cameras and they are both the highest quality lenses yet from Olympus for this format. At $399 it too punches above its weight class. A MUST OWN if you want a 90mm equivalent that is also built well, beautiful and FAST with a 1.8 aperture. I do not use 90mm too much but for those times when I do, this lens will be the one I use. My review is here.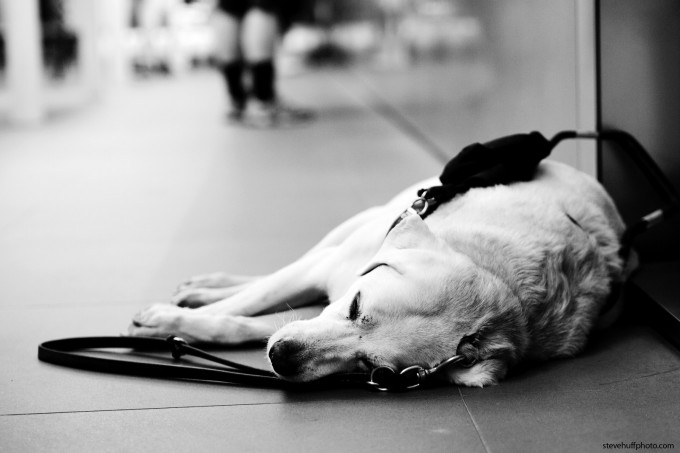 –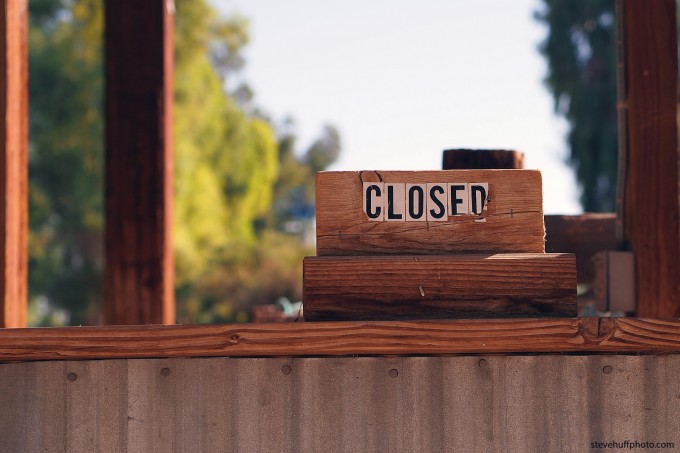 The Olympus VF-2 and VF-3 EVF – $179-$249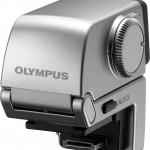 To really finish off this kit I had ego recommend one of the EVF's. The VF-2  will give you the best quality when looking through the EVF but the VF-3  will lock into place and cost you less. I have the VF-3 though I admit the VF-2 was much more pleasurable to look through. I ended up sticking with the VF-3 due to the fact that the VF-2 always fell off my camera. This never leaves my camera though it does make it a but bulky. I find it useful in the daytime when the full sun is out, and here in AZ that is every single day.
–
The Barton Braided Leather Strap – $79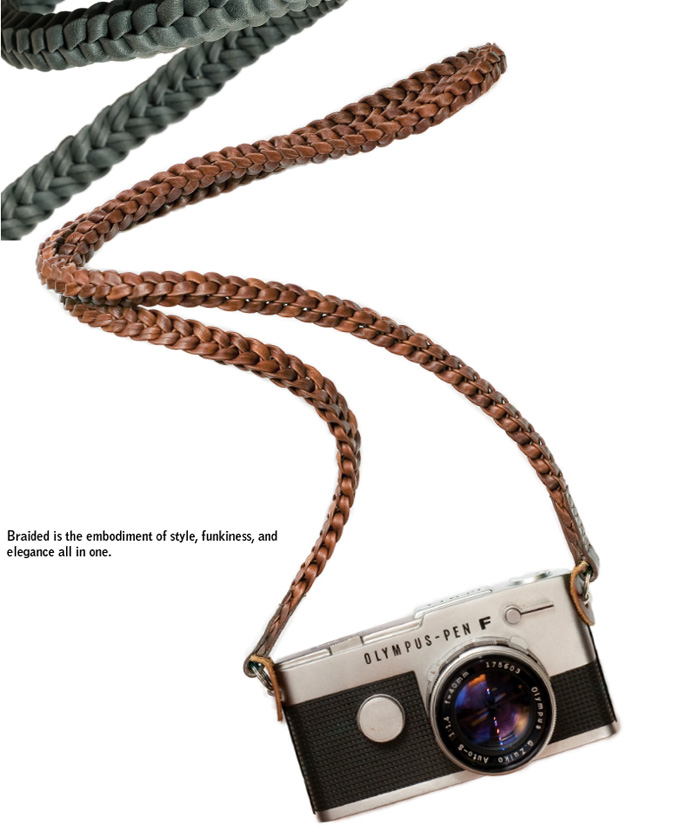 I tried out one of these straps from Barton 1972.com and it has become my favorite strap for the E-P3 hands down. It is all leather, hand braided, and is soft and has some stretch to it so it will not hurt your neck or shoulder. I Highly recommend it!
So there you have it…
If you have about $2500 to spend and want to buy a new camera kit that is small, sexy, capable, AND versatile then the E-P3 and lenses/accessories above can give you quite a bit of "BANG for your BUCK". Sure, with $250o you could buy many other cameras but none will be an entire package like the one above. Sure you can spend less and buy a new Olympus E-PL1 or old E-P1 but the list as I typed it out above is sort of an "Ultimate" list for this format, what I deem to be the best of the best that this format has to offer for photography. The best of the lot. The camera, the lenses, the accessories. It is what I love and I have been using this setup more and more lately and thoroughly enjoying it.
To recap:
The Olympus E-P3 camera with kit lens – $899
Olympus 12mm or SLR Magic/Noktor 12mm – $499-$799
Panasonic 20mm 1.7 – $349
Olympus 45 1.8 – $399
Olympus EVF – $179-$249
Barton Strap – $79
Grand Total – $2404 – $2774 depending on configuration. If you shoot Micro 4/3 let me know what YOUR fave setup is in the comments below! Oh, and if you are looking for a BUDGET Micro 4/3 setup, check out THIS POST
[ad#Adsense Blog Sq Embed Image]