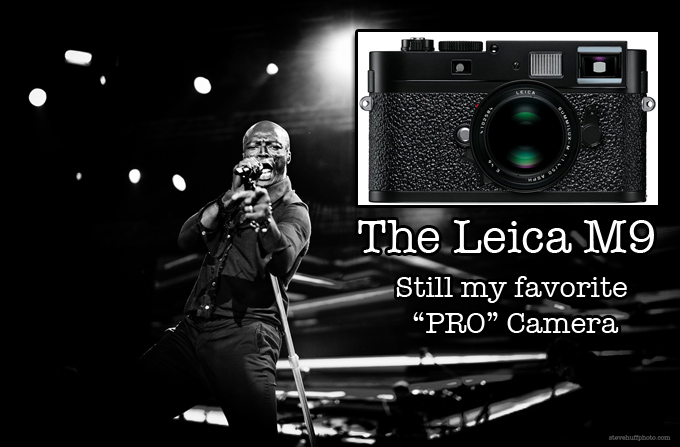 The Leica M9 is STILL my Fave "Pro" camera and here is why…
By Steve Huff
Over the last couple of years I have used the M9 mainly as a pro tool. I have taken it across the country on three tours with musician/photographer/friend Seal as well as had a few select shots chosen for his new CD release "Soul 2". I could have taken something like a Nikon D700 or Canon 5DII or even a Nikon D3s, but nope…I wanted to shoot with a Leica M, even with the challenging light conditions of a fast paced show. The metering, the manual focus, and shooting with wide aperture lenses was a challenge indeed. Many times the M9 would be plastered to my eye with hand on the lens barrel constantly adjusting the focus as the action moved at a frantic pace. I even had a 3 month long rash on my right eye due to having the viewfinder on it so much over a 4 week period. Now that is dedication! Lol.
The truth is I sit here every day and I write about cameras. To many it may seem I have fallen out of love with my Leica. Well, that is not true. The Leica sits on the shelf much more, mainly due to the cost and the fact that I want to reserve it for pro work if and when it comes up. I have at least 3-4 cameras come through my house EVERY month these days so I get to try the latest and greatest cameras like the Sony NEX-5n, NEX-7, Olympus E-P3, Nikon V1, Ricoh GXR M Module, and more.
As much as I love these small mirrorless cameras I have yet to see ONE of them that would or could replace the M9 for me in a pro situation. Sure they have fast AF, good high ISO, decent metering and even awesome video but none can deliver the kind of image a Leica M can with a good Leica or even Zeiss lens, even older classic glass. For personal use I prefer to just grab one of the little guys like the NEX or V1 as the quality has jumped up in the last year or two quite substantially for these cameras. Still, if there is a situation where I need good low light performance or a "magic touch" there really is no substitute for an M camera.
The heat of the action..I wait for the jump…the M9 is being focused at a blistering pace..then BAM – fire and catch the shot at 1.4 with the 50 Lux ASPH. The M9 with a good lens will render an image unlike any other camera. This is FACT. No other camera will render the subject this sharp while melting away the background so smoothly. It's all about the transitions and when I do shoot the M9, my images are always a cut above any other camera I have shot with. Some will not agree with me, but I know from experience and thats what counts.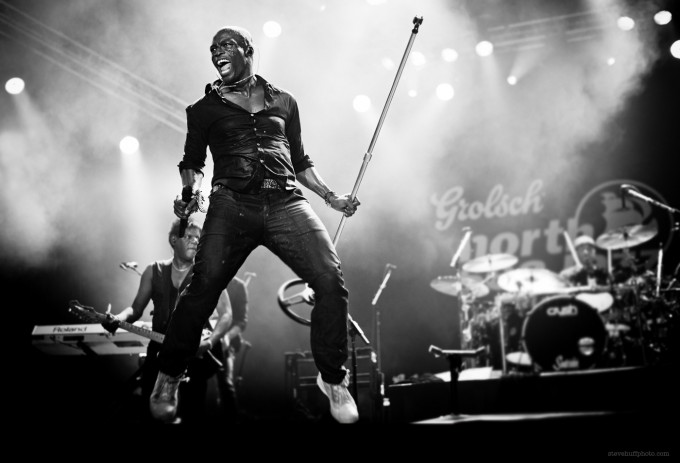 –
The fact is though is that the M9 is CRAZY INSANE EXPENSIVE. It does have issues at times as well and is not perfect but when it nails it, it nails it. There is just something about the images from the M9 and I appreciate them more when I do not shoot with one for 2-3 months. I then go back and say "Oh Yea, that is why I paid so much money for that camera". So for pro use, at least in my uses of shooting live shows it delivered time after time.
Yes this is out of focus but I still love it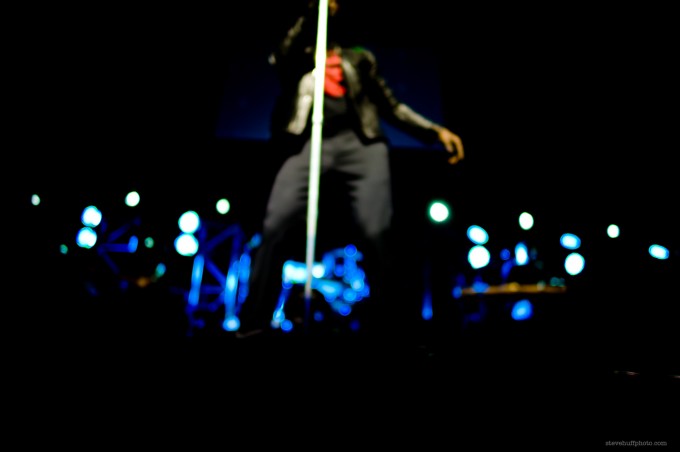 –
I have been really enjoying shooting the Nikon V1 and NEX-7 recently, both great cameras but so different from each other, and the Leica. People say a good photographer can shoot with any camera and get results no matter what but honestly, if I shot the images I am showing here with a different camera, the images would NOT have been the same or had the same impact. The Leica gives a bit of "uniqueness" to your images WHEN you use certain lenses. What lenses? Stupid expensive ones like the 35 Summilux ASPH, 50 Summilux, 50 Noctilux will give you that something special in your photos.
You will not be able to focus close, you will only have manual focus available, the camera and lens will at times give you out of focus images but at the end of the day it always came through for me, even in Paris France this year when my rangefinder was out of alignment and almost evert image I shot that night was off a bit in focus. Even then, one image from that night made Seals new Album cover, "Soul 2", mis-focus and all.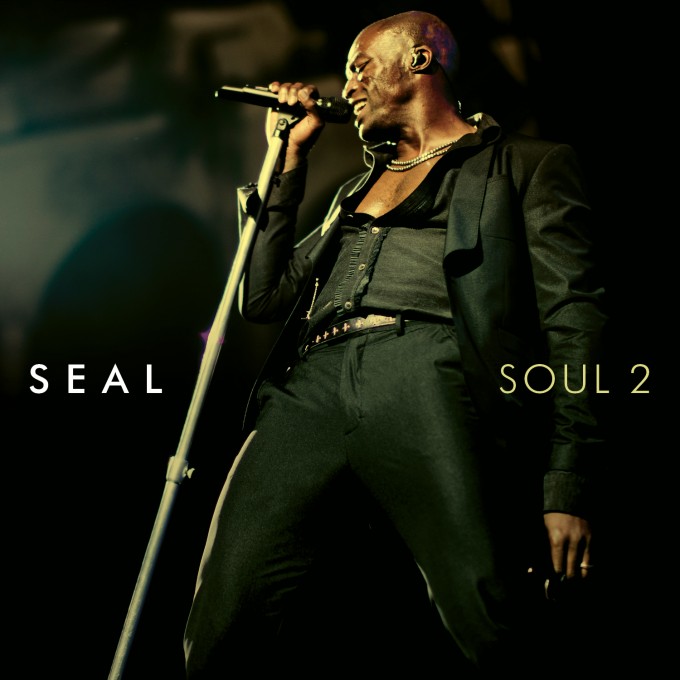 –
Speaking of Soul 2, I had 7 images from my M9 shots make it into the album cover, back, and booklet and for me, this was the most exciting news of 2011 🙂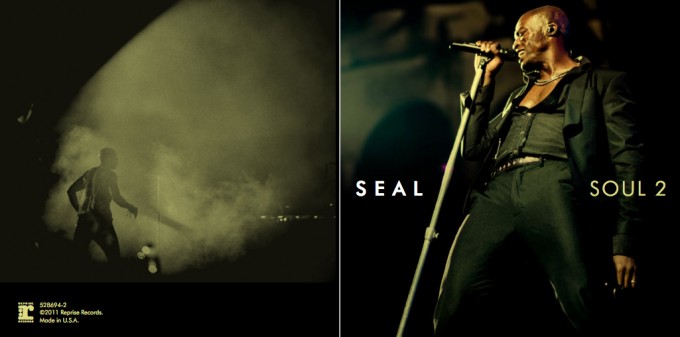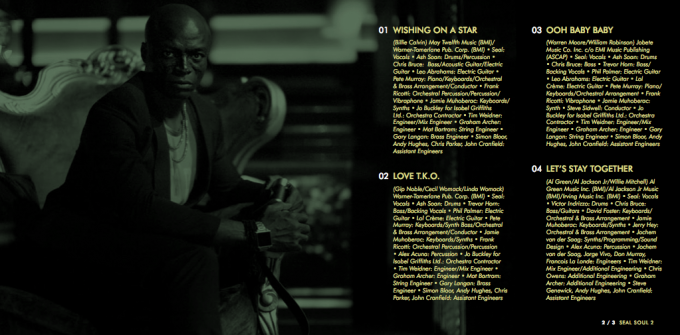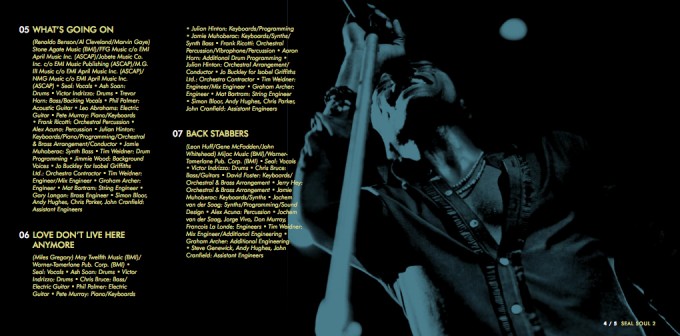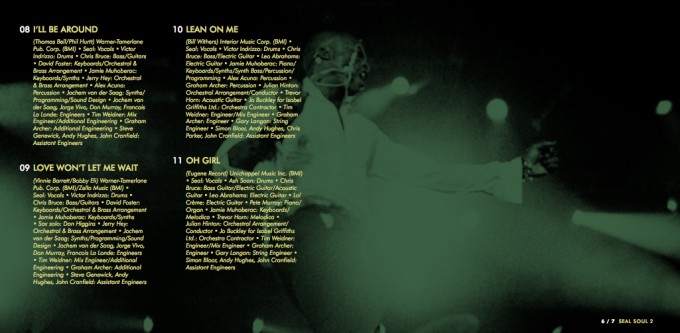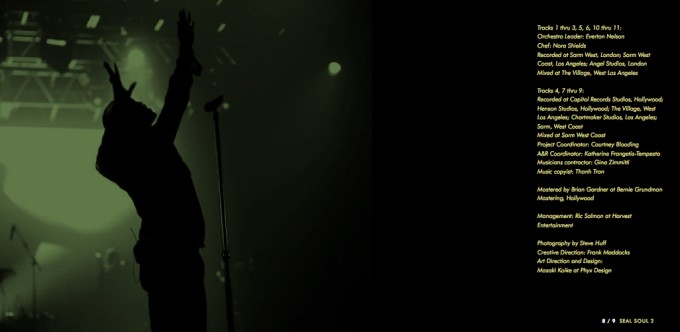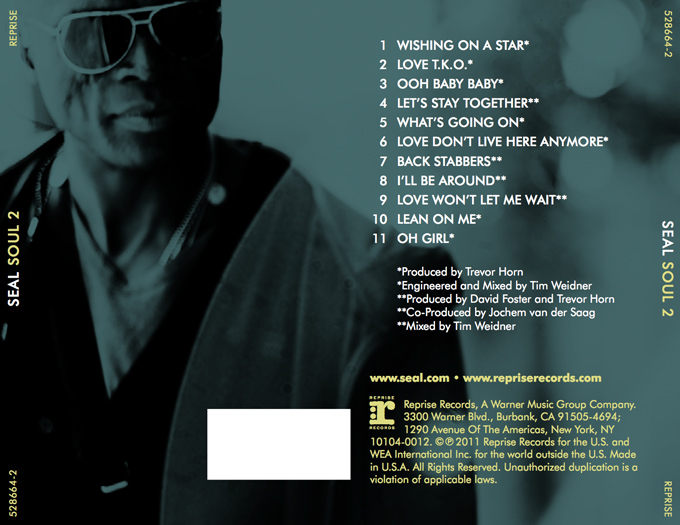 –
So even after  over 2 years the M9 is still very relevant in the digital camera world, which is why Leica has a slower recycle rate when it comes to their digitals. They make a camera with the basics we all love. Build quality, image quality and control. I feel the company is sometimes off track but they do what they do and they have had their best years ever since the M9 was introduced. Personally I feel it was due to all of the internet exposure on blogs that have popped up in the last year or two. I started writing about Leica because I love the brand and what it stands for. Others jumped in to make quick sales and a quick buck with their established blogs while others created all new blogs devoted to Leica. So today Leica is enjoying the most publicity it has ever known in the history of the company.
Today I wrote this post because I just wanted to point out to the naysayers and doubters who screamed out from day one about the M9 not being able to be used a s a pro camera, that it can indeed in fact be used for pro work! Ive seen many others do the same with their M's. Some of the highest paid wedding shooters are using M cameras these days. They do this because the M gives them an advantage over the guys who shoot with the D3's and 5D's. Like it or not, the M9 and good lens can capture light like no other camera I have seen to date. Having limited ISO up to 2500 is not really a deal breaker when you shoot with 1.4 lenses. Most of my live shots were shot at ISO 160 because I shot the lenses wide open, how they were meant to be shot.
There will always be those who say that a Leica has no edge or difference in their photos. In many cases it will not but you will see the difference when you slap a Leica Summilux or Noctilux lens on your M. That is a fact.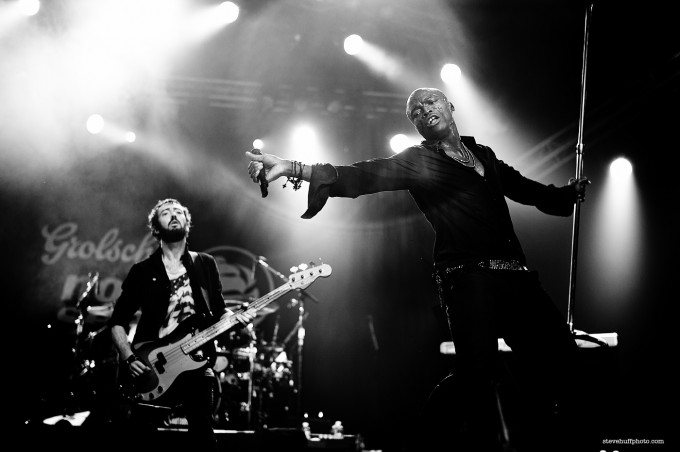 –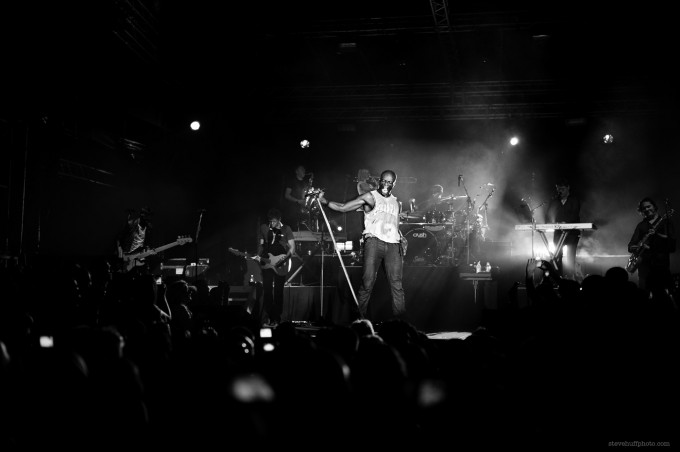 –
The Leica M9 requires patience. It requires dedication. It requires that you learn how to get the most from it by shooting RAW and correctly processing the files. The M9 can be temperamental at times but if you take care of it then it will reward you with images that have that "little bit more" than other cameras give you and it is my belief it is all about the lenses. The cool thing is that the Leica lenses usually APPRECIATE on the used market so while  they cost an arm and a leg, if you hold on to them they will always be worth just about what you paid. Sometimes more, sometimes a little less.
With an M10 supposedly coming in 2012 the M9 may still be preferred by many if Leica puts in an EVF and video and other modes into the new model. My crystal ball saw some kind of EVF for the next digital M…but it was still a bit fuzzy 🙂
For those that own the M9, enjoy it and know that you have a camera capable of shooting almost whatever you want (besides macro and telephoto that is) with some of the best quality I have seen in a 35mm digital camera yet.
You can buy an M9 at Dale Photo, B&H Photo and Ken Hansen. The M9-P is also available now at Dale and Ken Hansen.
[ad#Adsense Blog Sq Embed Image]
BTW, you can now Pre-Order Soul 2
 at Amazon or iTunes. Here is a cool preview of the album…