Steve,
I recently returned from Maine with some photos I would like to put up for your daily inspiration. I know I have a set in the hopper from the Troy Pig Out, but I was very into snapping shots on vacation and thought I would send in another set for your consideration.
My mom and dad used to take us to Old Orchard Beach Maine starting in the late 60's and I returned with my family after many years. I tried to capture it as I remembered it as a kid and found that the photos reminded me of old pier/beach photos. I used my D7000 and GF1 with 20mm pancake lens. The exposures were set at 100 iso for detail and taken at high aperture numbers for depth. There are three.
The one with the ferris wheel reminded me of an old scene of a beach possibly from the 20-30's, the one with the lookout 'pay binoculars' brought me back to childhood. I thought it was funny they were facing the beach and not the ocean, I guess girl watching was the intent. The machines reminded me of robots and it took a bit to position them the way they are presented. The third is a beach scene that I took from a restaurant window (had to pry open). I love your site and find myself looking for images that are appropriate for your audience (it has truly inspired me). You have a great thing going with your site and I am planning to purchase a used M9 someday (scratches included, I am way too OCD for a new one!).
Clyde Bascue – More photos HERE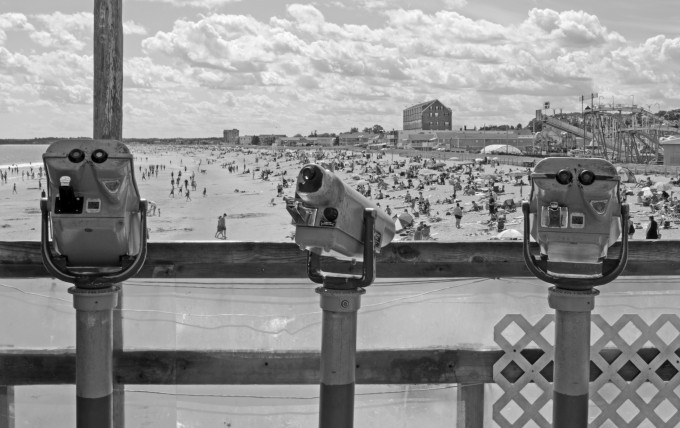 –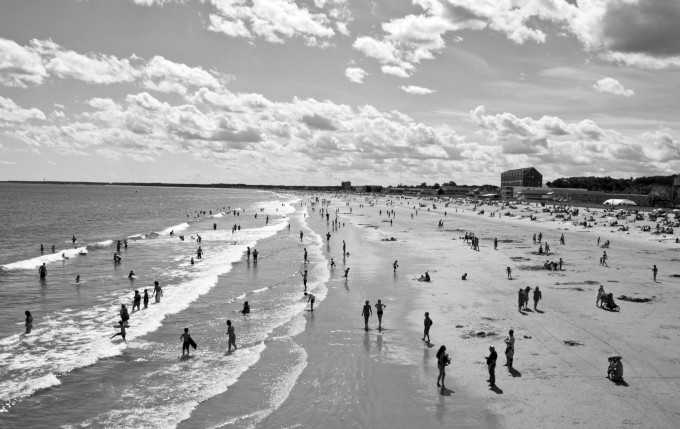 –