USER REPORT: Tasmania Overland Track with the Leica M9 by Louis Stevenson
Being close to nature and the great outdoors have always been my greatest desire. It sets me at peace, humbles me, and reminds me of the privilege that i have at that moment to gaze at nature's wonders. However, growing up in 100% man-made Singapore, bogged down by day-to-day hustle and grime, phones ringing, car horns, crowds, skyscrapers, news, announcement systems, etc, my senses are constantly overloaded. I don't get that many opportunities to satisfy my cravings for a little adventure, but when I do, Ohhh Boyy.. I'd be sure to pack in my camera and cast those memories in stone (or pixels for that matter).
Destination: Tasmania Overland Track. 5 days and 70km of pure adventure bliss from Cradle Mountain to Lake St Claire. And what better way to spend your time with a friend who is just as passionate about the great outdoors and (gasp!) photography too.
Weapon of choice: Leica M9 + Voigtlander 28mm f2 Ultrons, and the Panasonic DMC-FT3 waterproof camera if it rains and also for video footages. I have had the M9 for just about a year now, and it be the first time it be exposed to the elements. So here goes…
Stepping onto the boardwalk for the first time, soaking in the breathtaking bushland scenery and fresh air.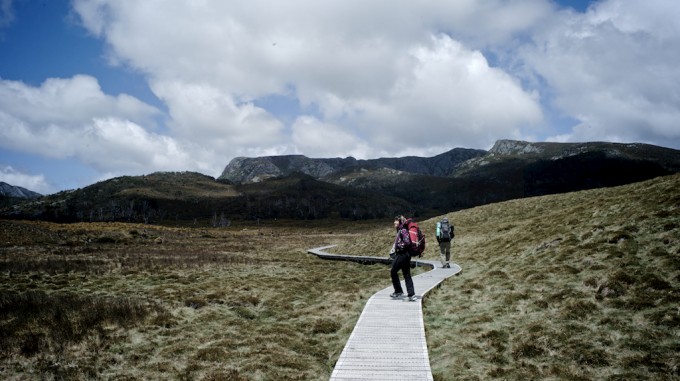 –
The track was tough, because of all the equipment we had to carry to survive 5 days. So making a rest stop was a frequent affair, which gave us the opportunity to recharge by capturing nature's best.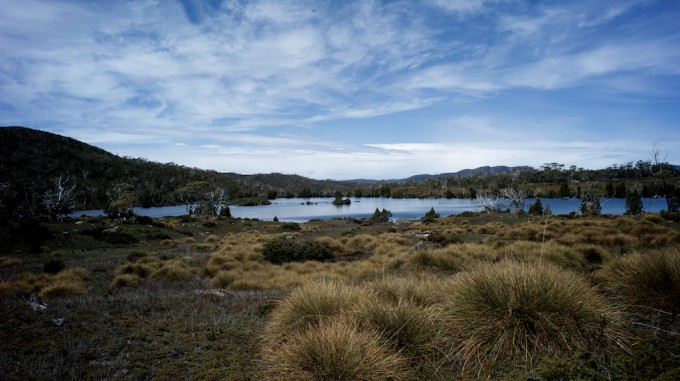 –
A fellow tracker from Belgium. Gentle personality and great company. Taught us a game where you place a deck of cards on top of a water bottle and take turns to blow the cards off the deck without toppling the deck. Simple game for simple times, yet immensely enjoyable.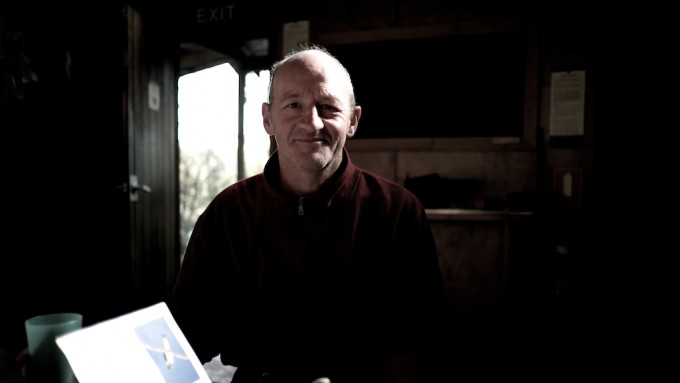 –
The scenery changes daily, one moment we were traversing the rockfalls of Cradle Mountain, the next we were walking through the enchanted pine forest. I like the geometry of this photo.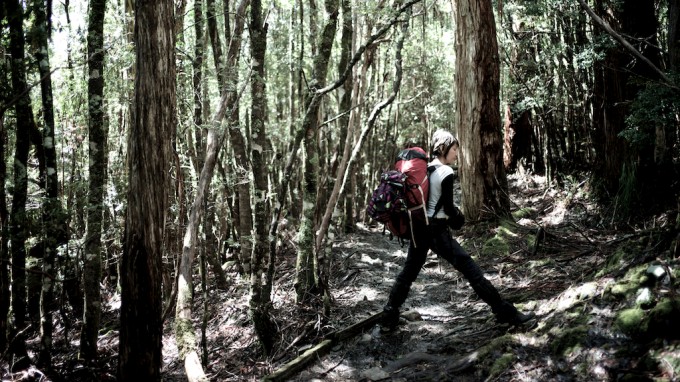 –
One of my favorite images not taken by the M9. Woken up by wallabies the next morning just outside our tent. Really, what better way to kick off the morning capturing the moment with hot coffee on hand.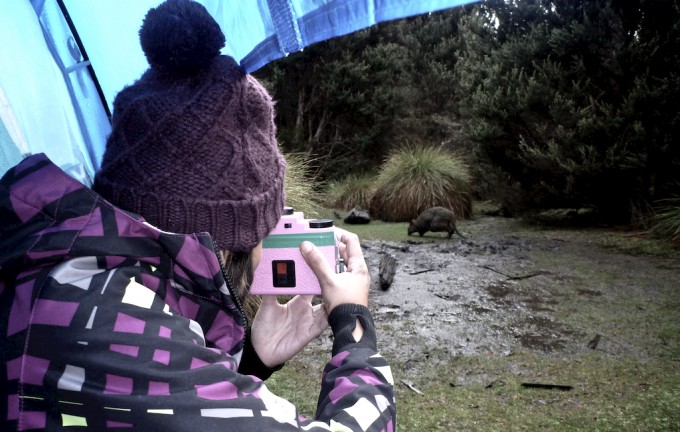 –
When climbing up Cradle Mt, it didn't seem so high from the bottom, until you look down.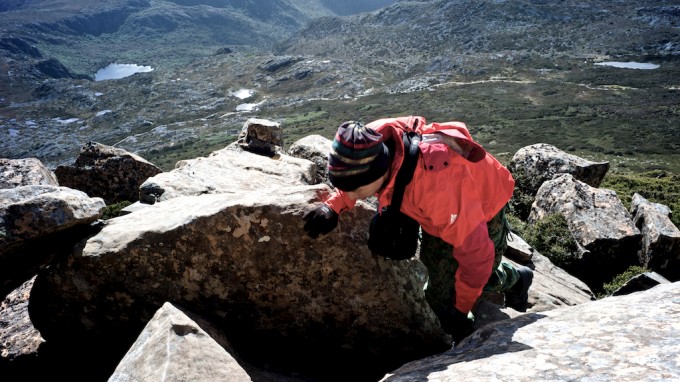 –
The next two images were taken with a Holga film camera!
We had a brief period in Sydney after Tasmania and this was the shot that struck me most. Can this texture ever be reproduced by digital? maybe with photoshop perhaps.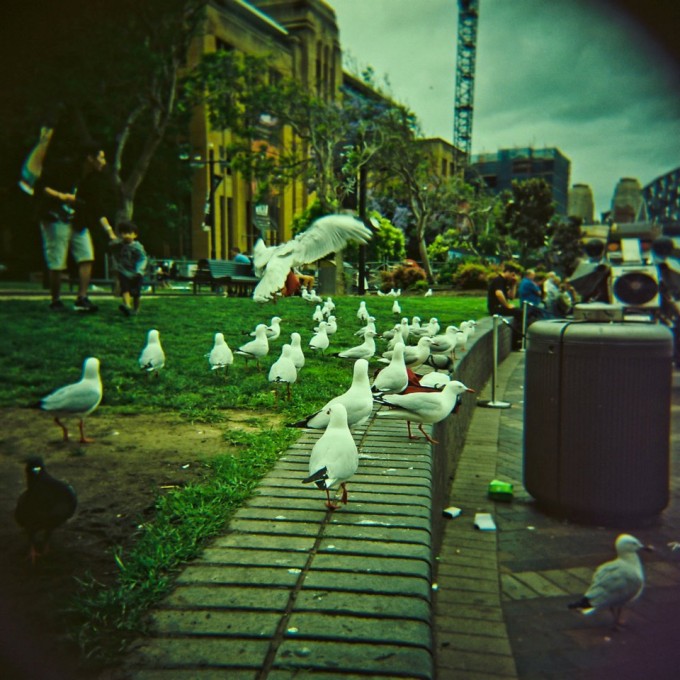 –
A shot of Cradle Mountain with Pink Holga! Amazing feeling to have scaled that mountain.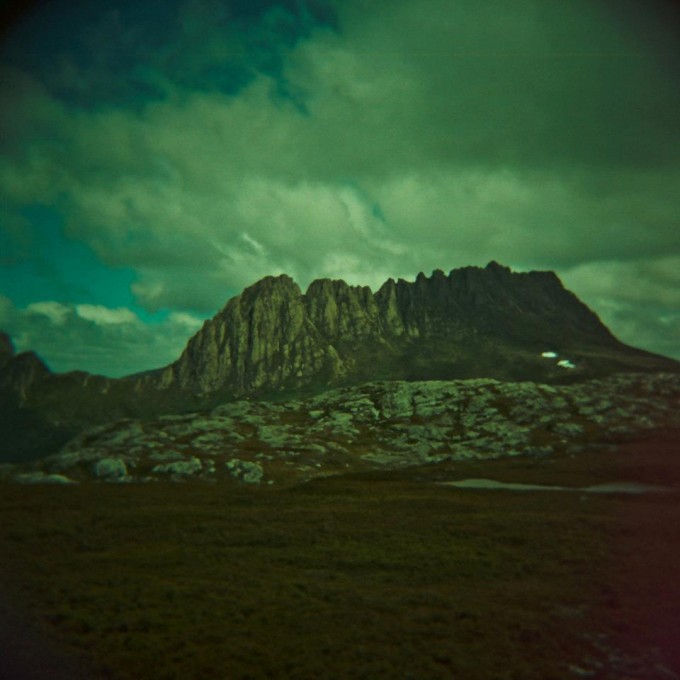 The M9 was perfect as a companion throughout the trip. Considering I already had 25 kilos on my back, there was no way i could accommodate a DSLR. My previous trek was to Everest Base Camp which i brought a Canon 50D and 17-85mm lens. Heavy and bulky. Having experienced both scenarios, the M9 brought me much more satisfying shooting experience. This gratifying feeling translates into how your images turn out, and eventually how you feel towards them, more intimate in my case. So if u can achieve this feeling through using Film, DSLR, Iphone 4S camera, stick with it.
Visit my flickr site for more images: http://www.flickr.com/photos/tanlouis/