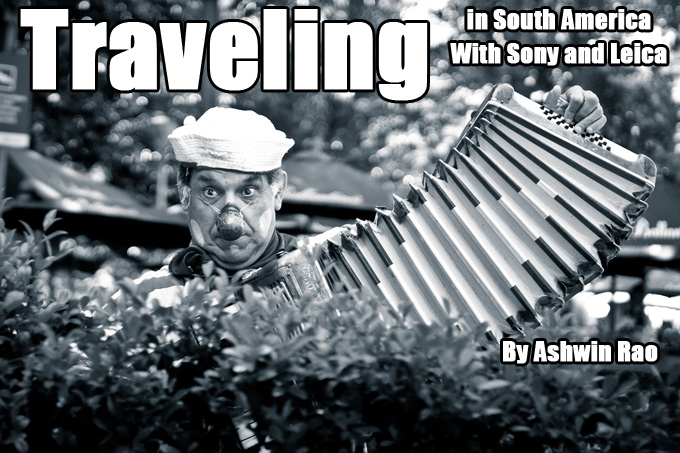 Traveling in South America with the Sony NEX-7 & Leica glass
By Ashwin Rao – See his Blog HERE
Sony NEX-7, Zeiss 24 mm f/1.8 Sonnar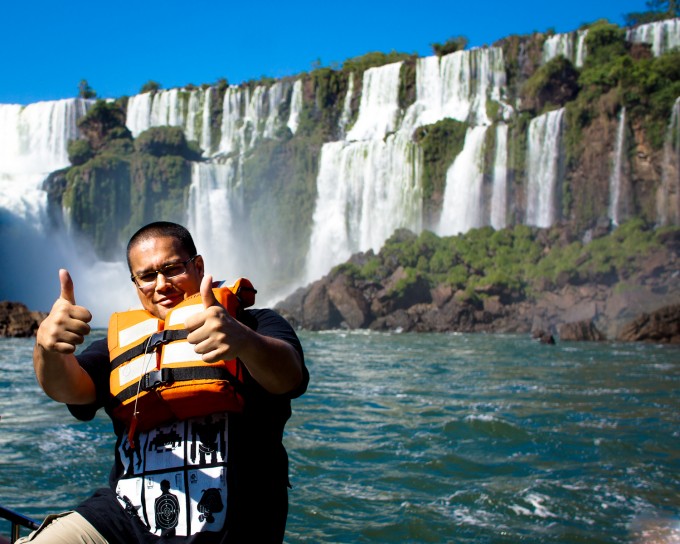 Hi everyone, recently I had the good luck to receive on of this past year's most desired cameras, the Sony NEX-7. I initially considered myself a long shot to purchase this camera, due to early reports of difficulties of this camera's ability to handle wider Leica lenses. On top of this, I am a dedicated Leica M user, and already have a similar camera in the Ricoh GXR/M-mount. Thus, why even bother with a new camera, with 2 ways to already use M lenses?'
Well, the answer is a bit multifactorial. For one, I am, like many of you, a bit of a gear head, and GAS bothers me on occasion, as well. Second, I was curious about the NEX system, and in particular, the innovative NEX-7 and it's Tri-Navi system. Third, at 24 MP, the NEX-7 has the potential to out-resolve the M9, especially if the rumors at true that it possesses a weak anti-aliasing/blur filter. Fourth, I was curious about how enjoyable it could be to focus Leica lenses via the NEX-7's wonderful 2.4 MP EVF.  The form factor of the NEX, with it's integrated EVF, tiltable external viewfinder, and compact build, also was very intriguing. Finally, over the past few months, as the camera has become gradually more available, a slow trickle of positive reviews have come in, including comments in which Leica glass behaved favorably on this camera.  And thus, I started to feel that I needed to give this camera a try.
Sony NEX-7, Leica 35 mm f/1.4 Summilux ASPH FLE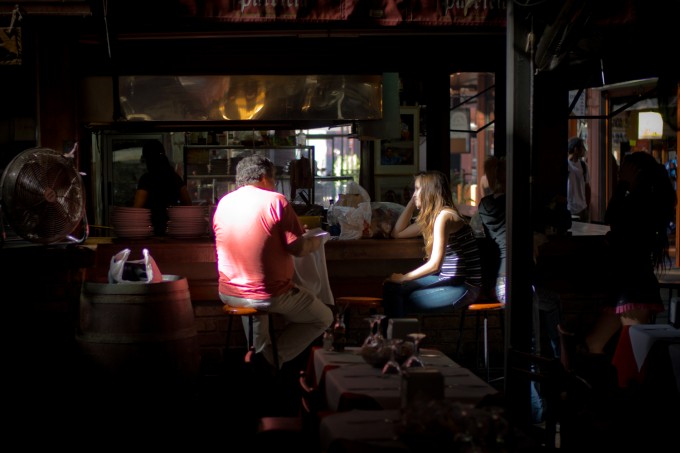 I had hoped to procure the NEX-7 in time for a coming trip to Argentina and Uruguay, but after reviewing a few sites and talking to dealers with long waiting lines, I started to doubt the possibility to taking this camera on the road for a real world work-out. Then, this February, my chance finally came, as a good friend, who had ordered 2 NEX cameras, found himself with 1 too many, and contacted me. The combination of my overall curiosity, along with some of the factors discussed above, sent me over the edge, and I found myself with the lovely NEX-7 in hand.
[ad#Adsense Blog Sq Embed Image]
At this point, I decided to make a bold leap. I would take ONLY the NEX-7 to South America. No Leica. No GXR. Just the NEX-7. Along with me would come a Zeiss 24 mm f/1.8 lens, for wide-angle work, and a host of Leica lenses, from the 35 mm f/1.4 Summilux ASPH FLE to the Leica APO-Telyt 135 mm f/3.4, a notoriously difficult lens to use on the M9 (due primarily to its miniscule frame lines). I purchased a spare battery and a Novoflex Leica M-to-NEX adapter, and decided to go it solo. NEX-7 or bust, in South America! What follows are my thoughts and experiences shooting this system in Argentina and Uruguay in March, 2011:
Sony NEX-7, Leica 75 mm f/2 APO-Summicron ASPH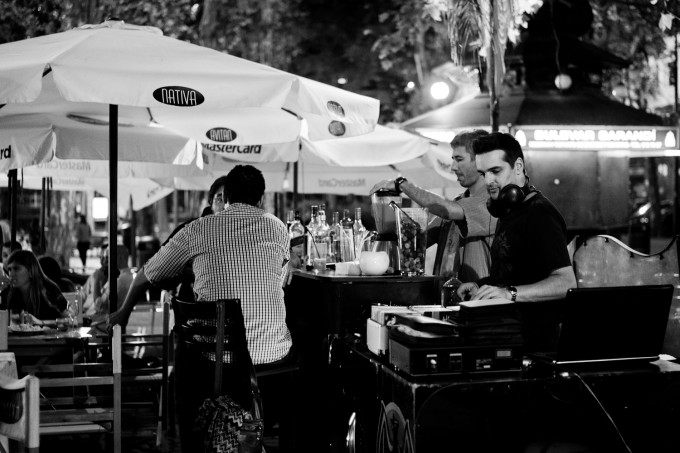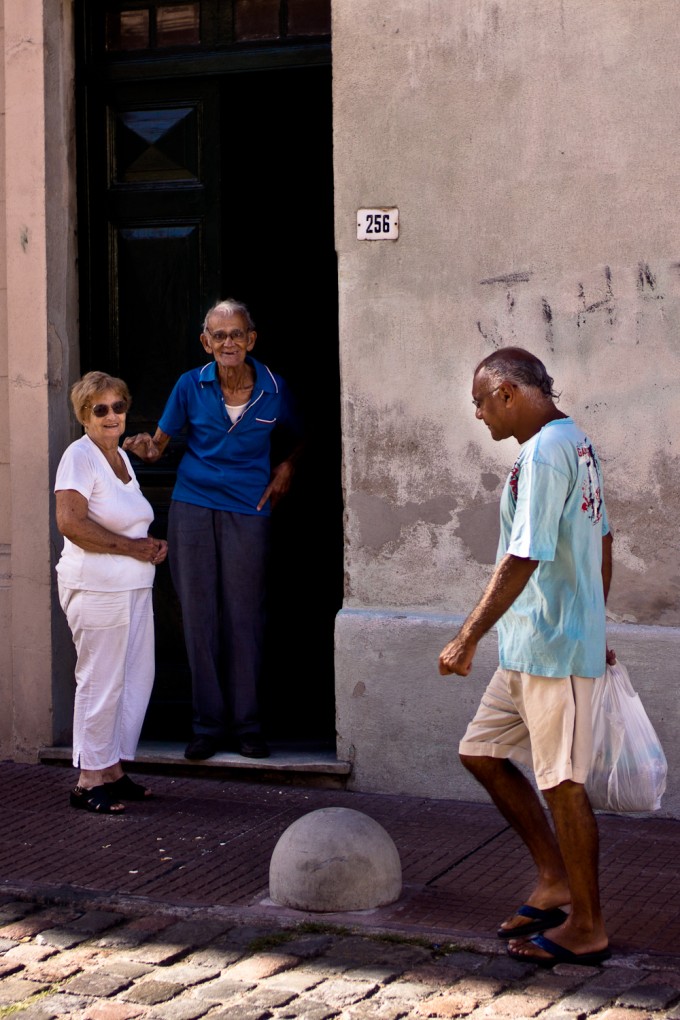 Gear
When putting together my kit for the trip, I realized that I had to make some careful choices on what gear to take along with the NEX-7. If the rumors were true, shooting with lenses wider than 28 mm would potentially lead to images with the dreaded red edge and cyan drift. Some say that this is a problem particularly noted in the NEX-7, and not the NEX-5N, and I decided to avoid the problem altogether by purchasing a Ziess 24 mm f/1.8 Sonnar, which acts as a 35 mm focal length equivalent on the NEX-7. Along with this lens, I decided to bring the 35 mm f/1.4 Summilux Asph FLE, essentially a 50 mm equivalent lens, my lovely and often underused Leica 75 mm f/2 APO Summicron asph, and the challenging but wonderful Leica 135 mm f/3.4 APO-Telyt. Both of these lenses are somewhat ugly ducklings in the M-system for a couple of reasons, particularly due to challenges in use. The 75 mm framelines are a bit wonky on the M9 and film M's, making it a challenge for some to use on a full frame body. Similarly, the 135 mm APO-Telyt is a lens that many don't even consider when using the M system, given that the framelines for this lens are tiny, and adequate use of this lens requires an additional magnifier for many of us with less than perfect vision. This set of lenses represented a useful range from 35 mm-200 mm equivalent, and I was satisfied that all lenses could see frequent use in a land far away. Below is a list of my entire photographic travel kit, all of which fit into my camera bag.
Sony NEX-7, Leica 35 mm f/1.4 Summilux ASPH FLE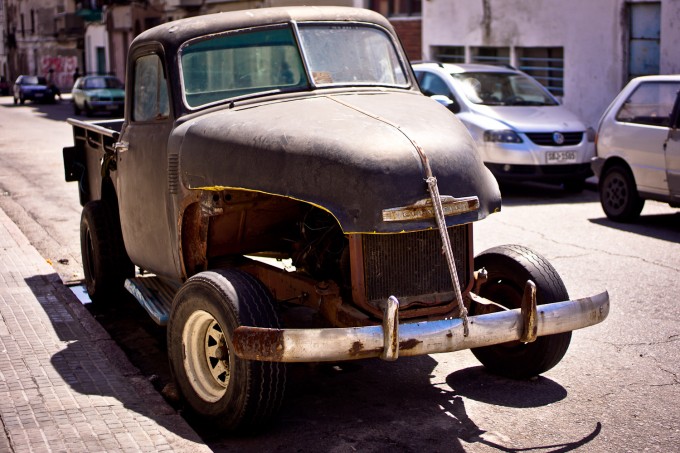 My Travel Kit
Camera: Sony NEX-7
Lenses:
Zeiss 24 mm f/1.8 Sonnar (35 mm equiv)
Leica 35 mm f/1.4 Summilux ASPH FLE (50 mm equiv) (See Steve's review HERE)
Leica 75 mm f/2 APO-Summicron ASPH (110 equiv) (See Steve's review HERE)
Leica 135 mm f/3.4 APO-Telyt ASPH (200 mm equivalent)
Bag: Fogg B-Laika Black/Charcoal bag
Miscellaneous gear:
Artisan and Artist silk strap mounted on the NEX7
Novoflex Leica M-mount-to-NEX adapter
Microfiber cleaning cloth
2 NEX batteries & Charger
4 SanDisk Extreme Pro (90 mb/sec) SD cards
Computer:
MacBook Air 11 inch, with supplemental SD card reader
A wonderful thing about this kit is that the whole system listed above, save my computer,  fit easily into my Fogg bag, which is nicely discrete and doesn't look much like a camera bag at all. Not once during my trip did I feel threatened, and further, the kit fit comfortably on my shoulder for 2 straight weeks as I travelled through Argentina and Uruguay.
Sony NEX-7, Leica 135 mm f/3.4 APO-Telyt ASPH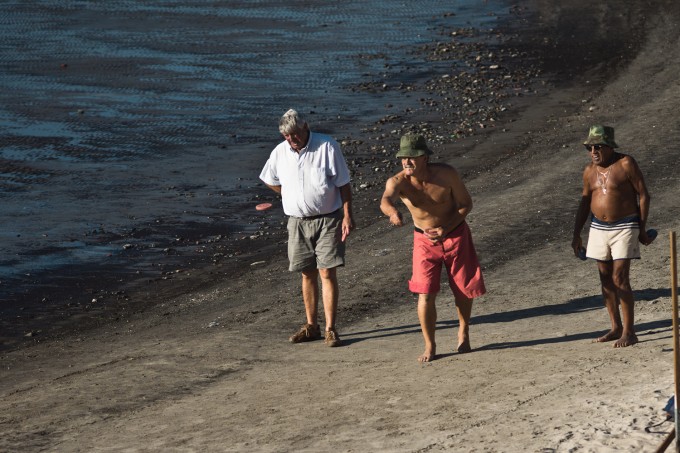 The Travel Itinerary
Now that the kit was assembled, next up to consider was the itinerary. Ultimately, we decided on an itinerary that focused on northern Argentina and Uruguay.
Buenos Aires
Our travels began in Buenos Aires, where we spent 3 days enjoying the city's plentitude of offerings, photographic opportunities, and fantastic cuisine. Buenos Aires is a wonderfully walkable city with excellent public transportation, and it's very easy to get around on foot, by bike, or via their subway system. While in Buenos Aires, we visited the amazing Recoleta cemetery, the politically charged San Telmo neighborhood, the colorful La Boca neighborhood, the uber-chique Palermo Neighborood, and a variety of other locals. We sampled the wonderful Tango culture and vibrant nightlife. Buenos Aires is a city that simply doesn't sleep (well, maybe during the day, LOL), and is well worth a visit.
 Sony NEX-7, Leica 35 mm f/1.4 Summilux ASPH FLE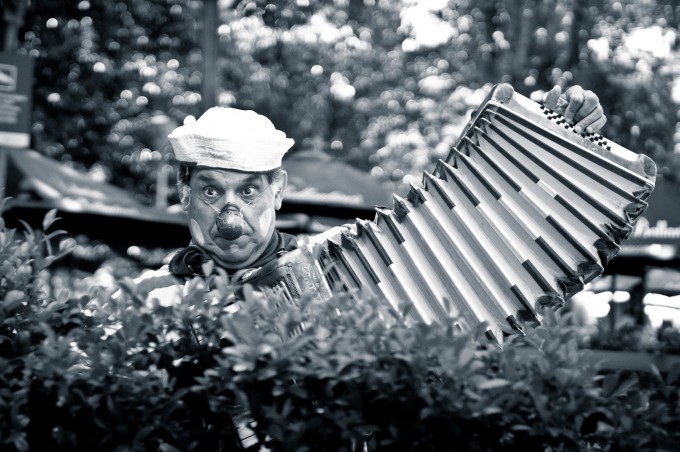 Sony NEX-7, Zeiss 24 mm f/1.8 Sonnar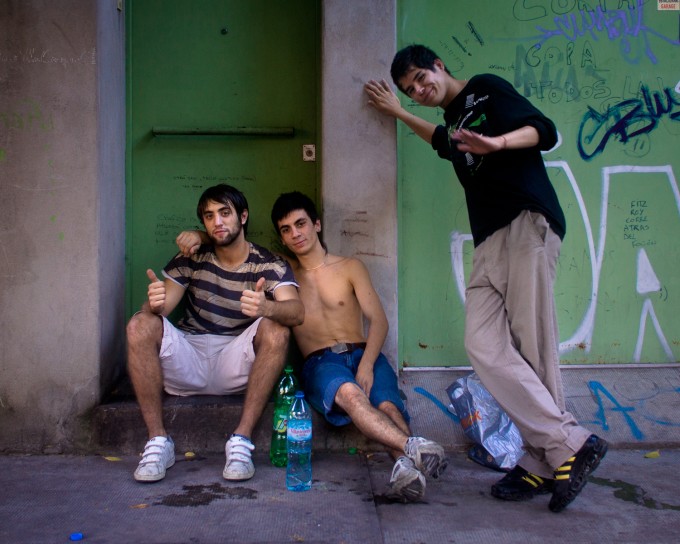 Iguazu Falls
Upon leaving Buenos Aires, we made our way north to the stunning Iguazu Falls. considered by many to be one of the most powerful and awe-inspiring natural wonders in the world, Iguazu Falls is an amazing showing of how the force of nature can carve true beauty on this world. Some of you may be familiar with these waterfalls from movies such as "The Mission", but for those of you haven't experienced them, please do. The closest comparison in the U.S. is Niagara Falls, while Zimbabwe houses the inspiring Victoria Falls. I have seen Niagara falls before, but Iguazu Falls makes Niagara falls look ordinary.
Sony NEX-7, Leica 35 mm f/1.4 Summilux ASPH FLE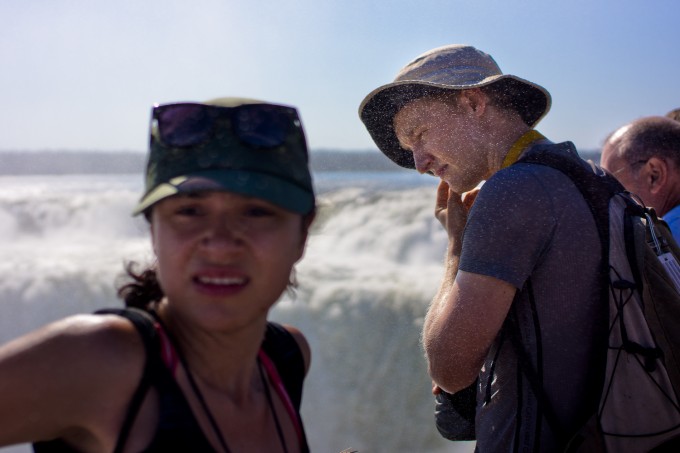 Sony NEX-7, Leica 75 mm f/2 APO-Summicron ASPH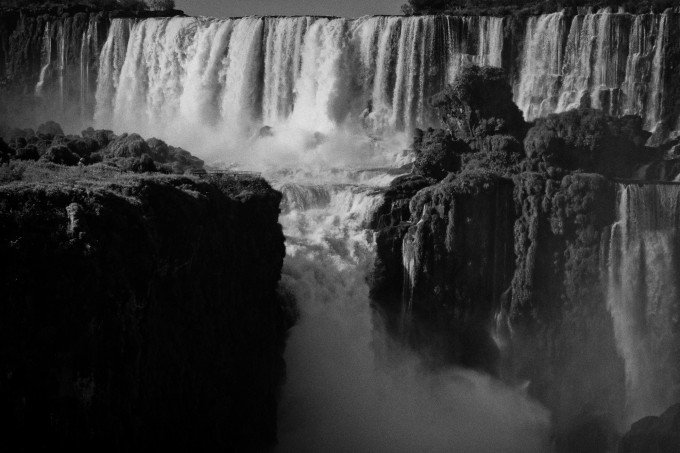 Montevideo, Uruguay
Once we had taken in our fill of Iguazu falls, it was off to Montevideo, Uruguay. Talk about a cool city. Tie together this seaside city's laid back atmosphere with dashes of San Diego and Miami, and you get an idea of Montevideo's vibe. This was city of evening culture, music, and cuisine. It was the place that surprised me the most and served as the greatest inspiration for my photography. Montevideo's old quarter and seaside boardwalk were both fantastic places to find Uruguay's wonderful people living their own lives.
Sony NEX-7, Leica 35 mm f1/4 Summilux ASPH FLE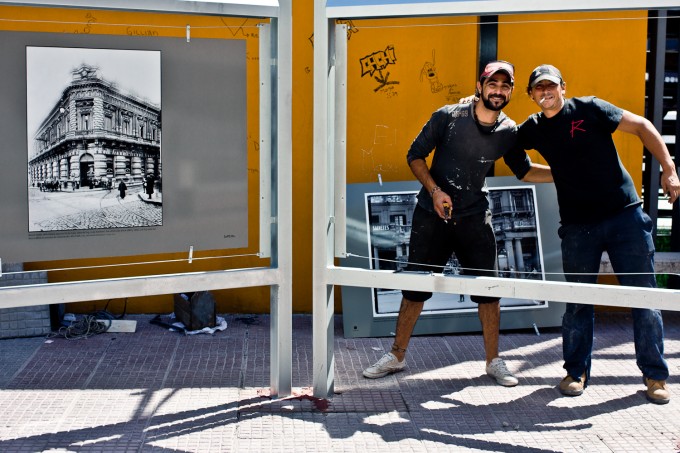 Sony NEX-7, Leica 75 mm f/2 APO-Summicron ASPH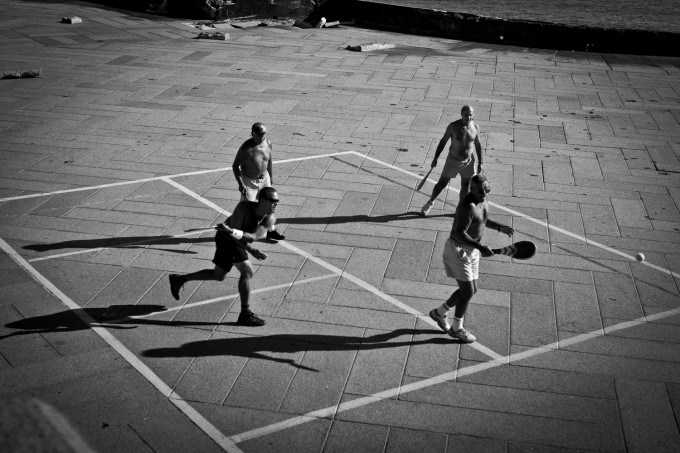 Colonia, Uruguay
Having enjoyed Montevideo's laidback vibe and photographic inspiration, it was off to Colonia, Uruguay, which is Uruguay's oldest city and a designated UNESCO world heritage site. While having a bit of a Disney World-feel, it was full of many opportunities to photograph beautiful sunsets and beautifully crafted colonial architecture. It's little shops, old cars, and overgrown alleyways make for more fun photographs.
Sony NEX-7, Zeiss 24 mm f/1.8 Sonnar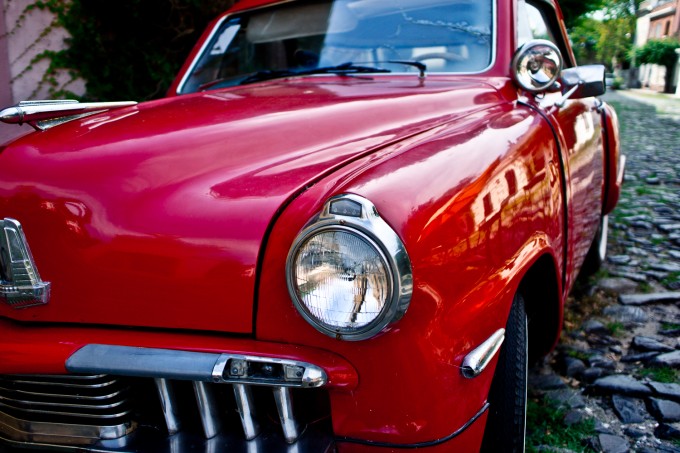 Back to Buenos Aires and Home
Our last day of travel was spent taking a ferry back to Beunos Aires from Colonia, and catching one of the city's well-known tango shows, which document a colorful side of Argentine culture. It was a chance to test out the NEX-7's low light capabilities in an exciting setting.
Sony NEX-7, Leica 35 mm f1/4 Summilux ASPH FLE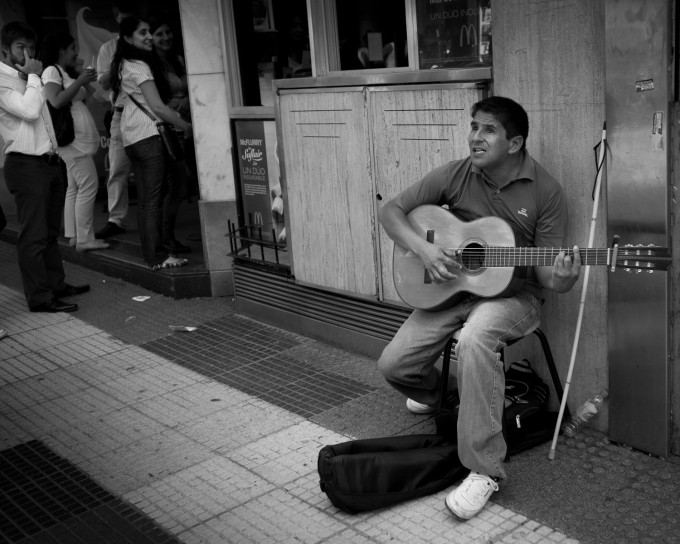 Impressions of the NEX-7 while on the road
During the trip, I began to formulate several thoughts on the NEX-7. First and foremost, I found it to be an enjoyable camera for regular use, and additionally, a wonderful format by which to utilize Leica M lenses. M lenses are, in many cases, far more compact than Sony's own native E-mount lenses, and they seem to balance well on the camera, giving it a dense, weighty, and confident feel.  The NEX-7's tiltable viewfinder, in many instances, allowed for discrete shooting in circumstances where discretion was helpful. Further, the camera's EVF, which in my opinion is one of the camera's true innovations, was a joy to use.
Focus Peaking- Good, bad, or ugly?
Regarding focus peaking, I have had extensive experience using this method to manually focus M glass when using the Ricoh GXR. With the higher resolution EVF on the NEX-7 and multiple selectable colors (white, red, or yellow on the NEX-7, versus only white on the GXR), the NEX-7 offers an enjoyable focusing experience. However, the experience is far from perfect. At times, the focus peaking feature is not as sensitive enough to critically focus M lenses, particularly when shot wide open. While the focus peaking does work best when lenses are opened to their widest aperture, I found that at times, my images appeared out-of-focus upon returning home or checking the image review on the screen's rear LCD. Thus, I often found it best to pre-focus on a scene with the lens wide open, and then stop down to get images that were better focused. I could imagine that this system could be difficult with lenses in which stopping down leads to focus shift, but in this case, none of the Leica lenses that I traveled with are known to have a bad case of focus shift.
That being said, in most cases, focus peaking works fine, and it's a fun way to use Leica glass. Is focus peaking "better" than using a standard rangefinder focusing technique? In my opinion, the answer is "No". In my experience, focus peaking is inferior to the RF mechanism for focusing wide and normal lenses, especially the 35 mm f/1.4 Summilux ASPH FLE.
On the other hand, I found focus peaking and the NEX-7, paradoxically, to be more facile at using longer lenses. Whereas the Leica M system does a wonderful job at 28-50 mm focal lengths, many complain of using longer focal lengths on the M system. While I have never had this issue and comfortably have used lenses as long as 135 mm on the M system, I did find it truly enjoyable to use both the 75 mm f/2 Summicron and the 135 mm f/3.4 APO-Telyt on the NEX system. Both lenses seemed to handle well on the M system, and for reasons that were and remain unclear to me, I achieved a higher percentage of in-focus images on the M system than I was able to with the 35 mm f/1.4 Summilux FLE lens. I'll let you all debate why this may be the case. But it was my experience.
Sony NEX-7, Leica 135 mm f/3.4 APO-Telyt ASPH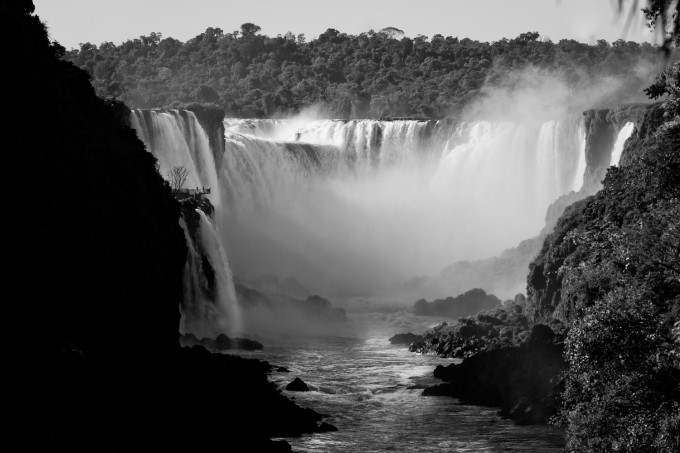 Sony NEX-7, Zeiss 24 mm f/1.8 Sonnar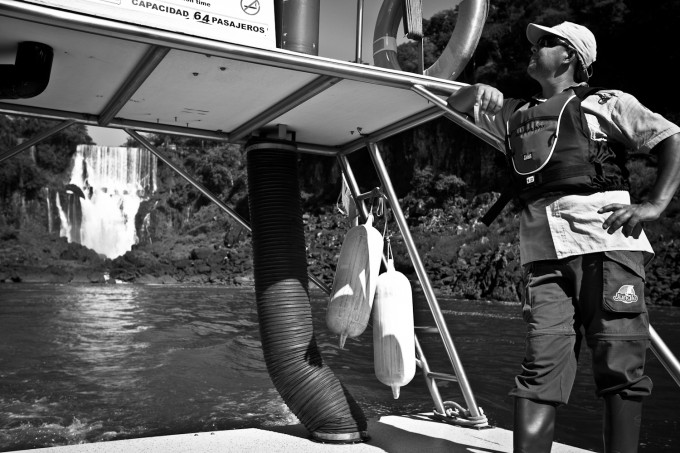 Ergonomics
Ergonomically, the NEX-7 is a good fit in my hand. In fact, I found the NEX-7 to be a pure joy to hold in hand. Whereas I have had difficulty holding other NEX cameras in hand, given their diminutive size, the NEX-7 and it's fantastic grip are a far better ergonomic fit for me. I found the Tri-Navi feature set to be a wonderful way to adjust ISO, exposure compensation, and shutter speed parameters. Having all of these parameters easily accessible via on-camera controls, in addition to having aperture control directly on Leica's lenses, afforded me with a terrific degree of control over image making parameters, and I found the Tri-Navi system to be a joy to use. Further, the EVF was appropriately placed and easy to use in concert with the rear LCD screen. In a few instances, I found that my camera strap would cover the EVF's eye sensor, and in these instances, the rear LCD would go black, inappropriately. While this was not a common experience, it was a bit annoying when it happened.
Another minor quibble is the menu system and layout of the NEX -7. While the menu system is laid out in a reasonably logical way, I simply didn't find it intuitive, even after prolonged use. Having to press different buttons to access different aspects of the menu was something that I got used to, but only with a lot of work. The menu system of other cameras, such as the Leica M9 and Ricoh GXR, are far more intuitive in regular use. Despite this, once you set up the NEX-7 in a manner in which you feel comfortable, you rarely have to delve into the menu system, and it essentially disappears, which is a good thing.
My final quibble with the NEX-7 was placement of the video record button. I found it very annoying when I was going for a photo, and the video record had been inadvertently triggered by my larger fingers. For future iterations of this camera, I'd like to see it lock out or different placement for this button.
Minor quibbles aside, using the Sony NEX-7 was a joy, in terms of pure usage. This was the case both with adapted Leica lenses and the Zeiss E mount 24 mm Sonnar.
Sony NEX-7, Leica 135 mm f/3.4 APO Telyt ASPH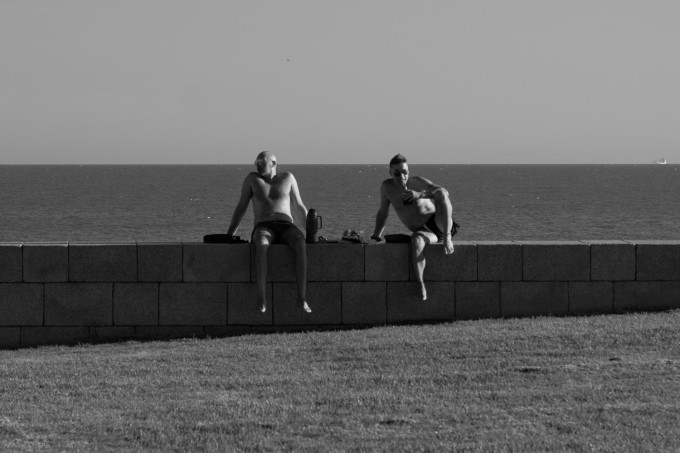 A word on the Zeiss 24 mm f/1.8 Sonnar
At the onset of my trip, I elected to purchase the Zeiss 24 mm f/1.8 Sonnar to accompany my Leica M kit. I did this for several reasons. For one, I thought that it would be nice to have one high-quality AF lens to couple my manual focus kit, in events where I could hand off my camera to others who were not used to manual focus. For example, for moments where I wanted pictures of myself of my traveling group, it's nice to have an AF lens to hand off, as using this lens is far more intuitive to the majority of users.
Second, I figured that wide Leica M lenses, such as the Summilux 24 mm f/1.4 are equally large and have a higher chance of producing images with color shifts. This phenomenon, to my knowledge, hasn't been widely characterized for the Sonnar.
Finally, given that this was Zeiss behind the design of this lens, I hoped that image quality would be comparable to that produced by Leica M lenses, despite the price differential. Sure enough, the Zeiss performed admirably on the trip. I found it's autofocus speed to be sufficient, and image quality to be exemplary. All in all, I have been very happy with this added purchase to my Sony NEX-7 kit.
Image quality
After all, this is what we are all about, right? LOL. Seriously, as a Leica M shooter, I am used to some of the best IQ available in 35 mm photography. Reading accounts from around the web, I was being lead to believe that the NEX-7 was capable of producing outstanding detail in its image. I was also led to believe that Leica lenses seemed to talk well with the NEX-7 sensor, particularly wide normal, normal, and telephoto M lenses.
Sony NEX-7, Leica 135 mm f/3.4 APO Telyt ASPH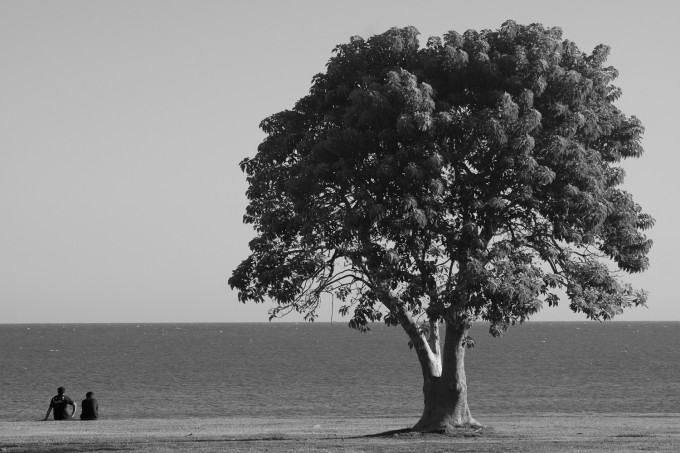 So what do I think about IQ, after several weeks and over 1000 images taken while on the road? Here's my impression….
The Sony NEX-7 does an admirable job of bonding with Leica M lenses, but it is No M9, in terms of IQ. Images, when brought up on my high Gamut 27 inch home monitor, are slightly flatter and less "3D" than M9 images. The pop that I am so often blown away by when looking at M9 files, isn't quite there. There seems to be less foreground-background separation, maybe due in part to the 1.5x crop factor that the NEX-7's sensor imparts. It may be due to the NEX-7's AA filter, which I suspect is light. It may be due to the CMOS versus CCD properties. It may simply be due to my own perceptions or false perceptions, but while I don't have side-by-side comparisons, I feel that there is a slight lag in IQ at base ISO's, when comparing the Leica M9 and Sony NEX-7. Take that with a large grain of salt, but I say it with confidence.
Further, I find that noise is more apparent in NEX-7 files, when compared to M9 files, at lower ISO's. Maybe it's the added megapixels, thus leading to an increased on-screen magnification, but I definitely see more noise, particularly in the shadows, in NEX-7 files than M9 files. In stark contrast however, NEX-7 files are fare more useable in High ISO settings than digital Leica M files. I tend to avoid pushing ISO's above 800 on the Leica M9, but I'd be comfortable using the NEX-7 up to nearly ISO 3200, and certainly to ISO 1600. In one instance, I accidentally ratcheted up the NEX-7's ISO to 16,000 during a Tango show, and coming home, the images still looked great. Below is one example:
Sony NEX-7, Leica 75 mm f/2 APO-Summicron, ISO 16,000!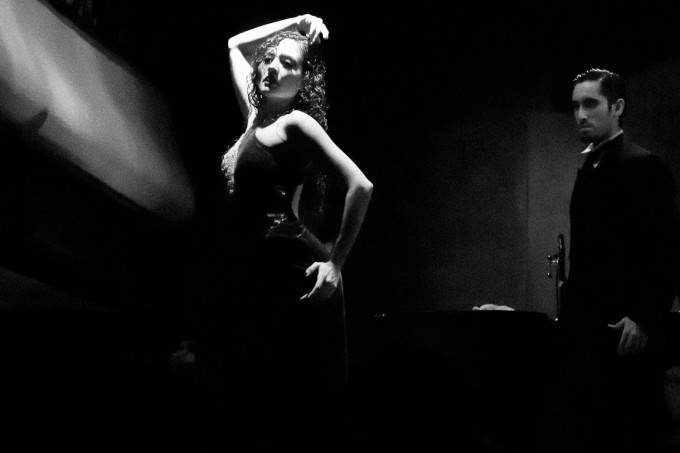 And an image at the same show, at a far more reasonable ISO:
Sony NEX-7, Leica 75 mm f/2 APO-Summicron, IS0 800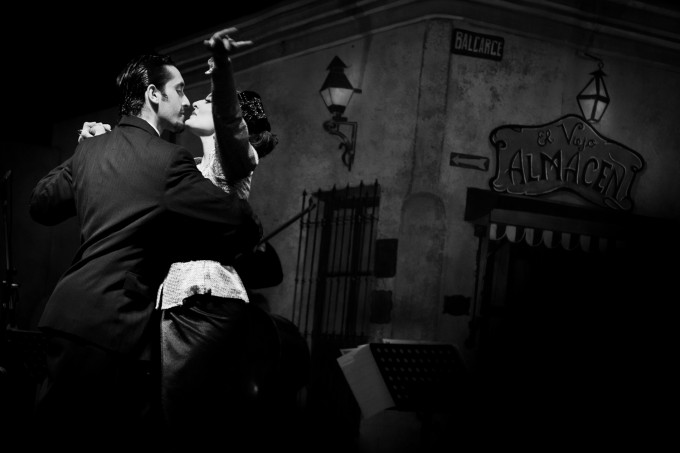 Even with post-processing NEX-7 RAW files, I don't see much banding or digital artifacts. The noise properties of NEX-7 files at high ISO is generally pleasing. Overall, I find the NEX-7 to be a better low light machine, by quite a bit, than the M9. But I don't think that many would be surprised to hear that statement.
In terms of post processing NEX-7 files, I found these files to be quite responsive to editing in Adobe Lightroom. NEX-7 files are a joy to work with, and don't break apart with digital pushing and pulling, dodging/burning, or other techniques. NEX-7 RAW files do in fact offer a fair bit of creative latitude in post processing, and I'd like to commend Sony on a job well done in this department
Conclusion
All in all, was I satisfied my  Sony NEX-7 travel experience? Absolutely! Would I use this as a primary system for Leica M lenses? Once again, absolutely? Am I satisfied with image quality coming from this camera? Yup. IQ is right up there with high-end digital SLR's and mirrorless camera offerings? Is IQ comparable to image quality coming from the Leica M9? As stated, to my eyes, the images produced by the NEX-7 are slightly flatter, with less 3D pop, than what I see coming from my Leica M9 at lower ISO's. In contrast, I find the high ISO capabilities of the Sony NEX-7 to be far better than that of the Leica M9. Would any of these things matter for web-sized images or smaller prints? Nope, I doubt it. But for the pixel peepers among you, I feel that it is fair to convey my impressions. And that's all they really are: impressions of a camera that I have greatly enjoyed and plan to keep in my kit for some time.
NEX-7, Leica 35 mm f1.4 Summilux ASPH FLE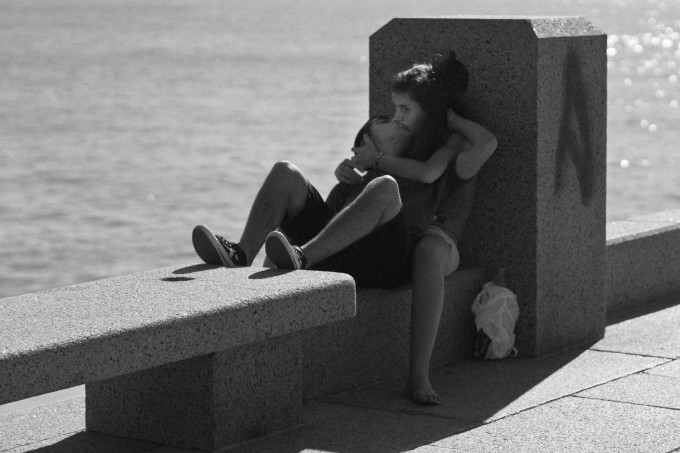 Further, for the photographically inclined, both Argentina and Uruguay have so much to offer. I suggest that you consider these destinations for your future travel plans. The people, the food, the sites, and the culture are all remarkable and worth directing your collective lenses toward.
I hope that you have enjoyed the words and images (which, by the way, were all edited and processed on the road, using the 11 inch MacBook Air). Until the next time, my dear Huffites, it's Ashwin, signing out.
NEX-7, Leica 35 mm f1.4 Summilux ASPH FLE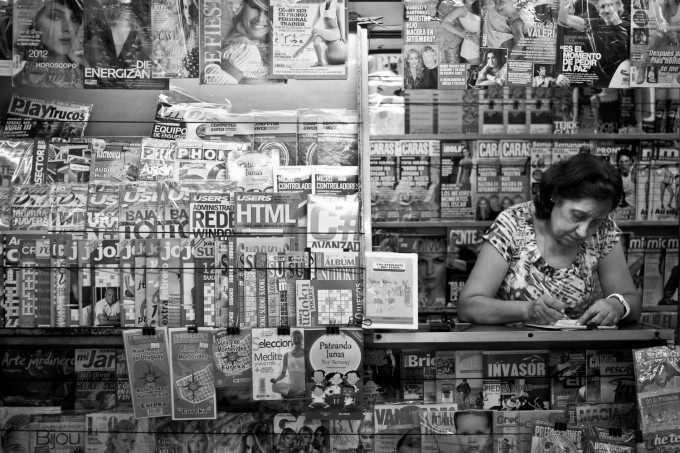 Sony NEX-7, Leica 75 mm f/2 APO-Summicron ASPH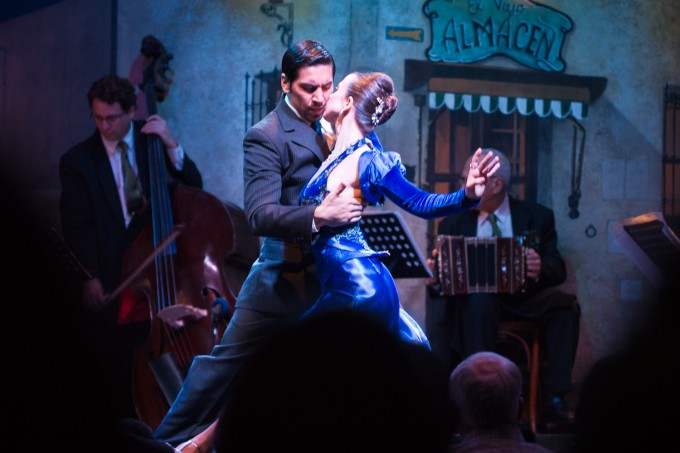 NEX-7, Zeiss 24 mm f/1.8 Sonnar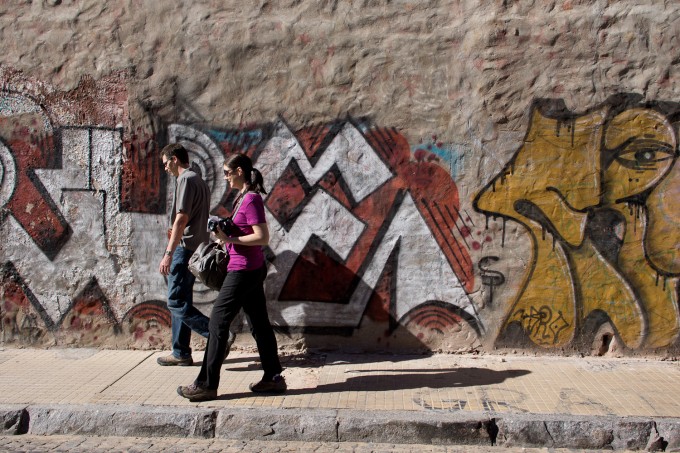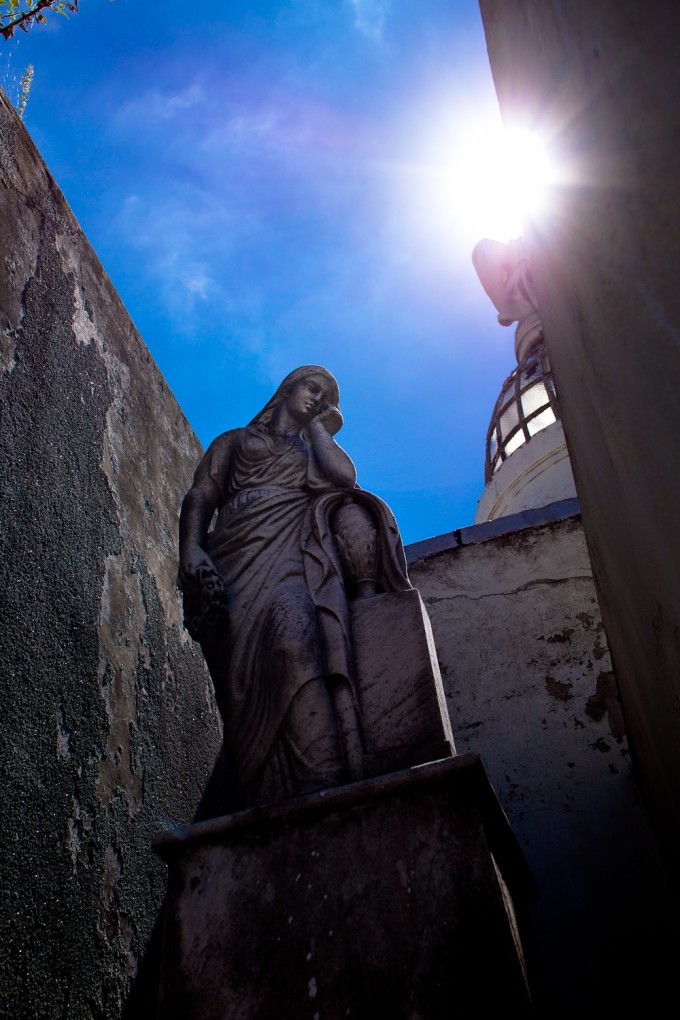 Sony NEX-7, Leica 135 mm f/3.4 APO Telyt ASPH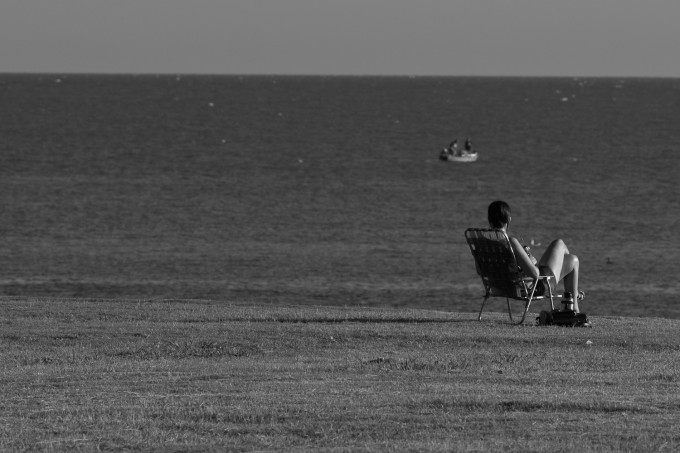 From Steve: I want to thank Ashwin for yet another wonderful report! To see Ashwin's blog just click HERE.  His Flickr stream can be seen HERE.