Down Mexico way with a M9, 50 and 28 by Christian Herzog
A few days ago, prompted by all the talk about the Mayan calendar ending (and a sweet, good-looking woman 😉 ) I filled my bag with a M9, Summilux 50 ASPH and the tiny Elmarit 28 ASPH and left my small and snowy Austrian hometown for a trip across the pond to warm and sunny Mexico. With me came only the Leica, the lenses, a few memory cards, 2 batteries and a Voigtländer 28mm viewfinder to help composing when wearing glasses.
I expected the brass and metal construction of the Leica to turn some heads at the air ports security checks and I was not let down. During my travel I was at a checkpoint 6 times, every time I saw the scanner operator making a face and talking to the other security people whizzing around. Three times I was asked for a little show and tell and once (ironically in Frankfurt – close to Solms where my M9 was assembled) they took the camera for a drugs and explosives test.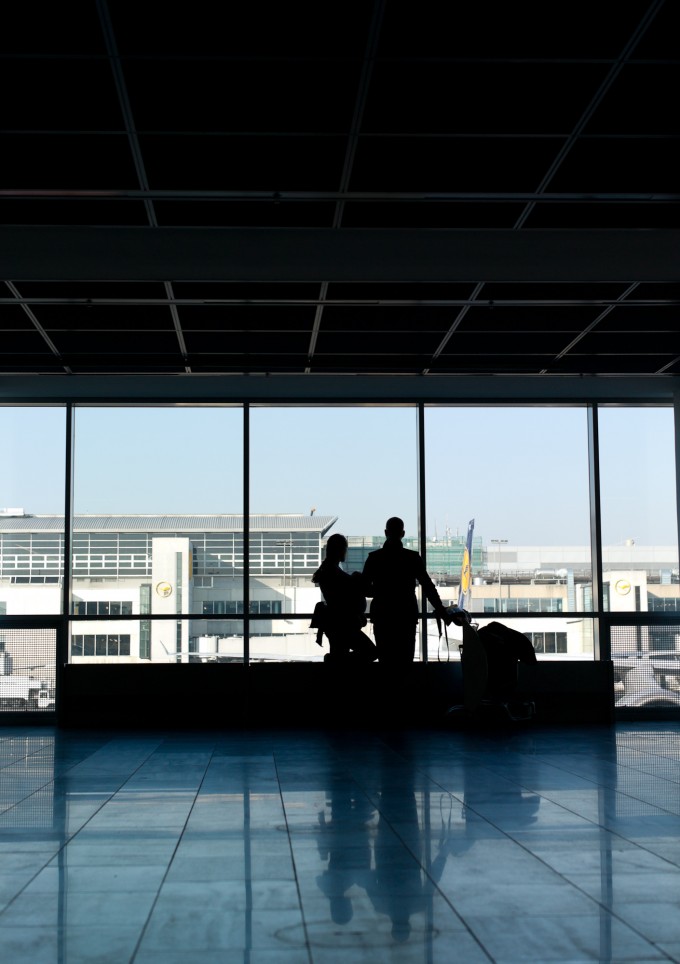 After arriving in Mexico and settling in, the trip led us to Guadalajara to see some Mariachi. I chose the 50mm and we went to explore the city centre and after walking around for a couple of minutes I was pleased. No. I was delighted! The low weight of the camera compared to my previous DSLR was such a relief to me. It was almost like the camera wasn't there even though objectively, at over one kilogram, it's pretty heavy! When you sling it across your chest though, it doesn't really feel that way. The weight distribution due to the slim form factor sees to that. I think no words have to be lost on the 50mm Summilux. It's nearly perfect in every way. The only critique I can think of is the weight (especially the "chrome" version) and the stiff focusing, a concession to the amount of glass that needs to be moved.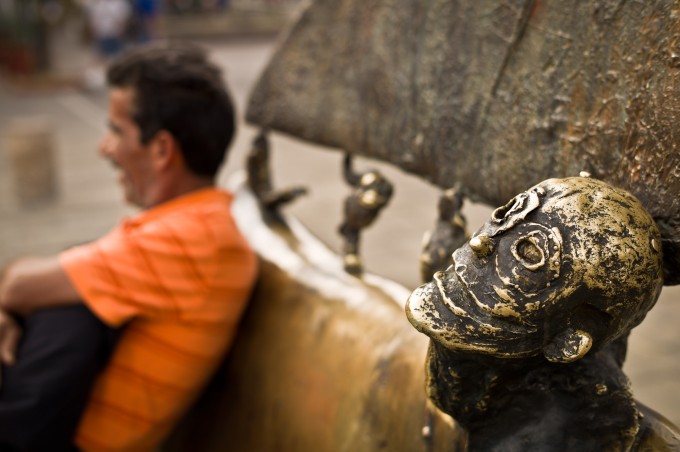 Soon night started to fall and the Summilux which shone during the day with its crisp, contrasty images and its smooth bokeh, was being pointed at the dimly lit food stands that framed the path to the famous musicians.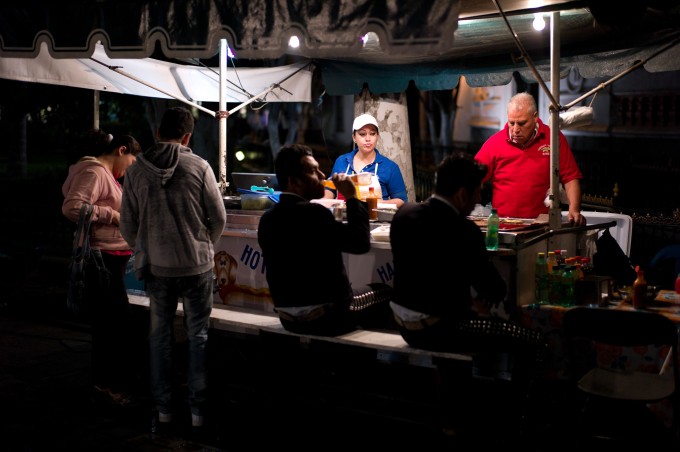 The M9 is often faulted with its not-so-great low light performance and from a technical standpoint that certainly is true. However, I feel that nowadays many pictures taken in the evening or at night often tend to lack something: darkness. The current low light specialists can turn night into day! You can't help but marvel at the ability to shoot in what is basically pitch black! But… do I really want that? When it's too dark to see, what do I want to photograph? Doesn't the eerie, spooky feeling of darkness and night vanish when you suddenly have detail in every shadow? Would the shot above benefit from more details in the shadows? I don't think it would – a better composition, yes, more light not so much… To me the high ISO performance of the M9 isn't all that bad as it's made out to be. The limitations are definitely there, yet when coupled with a fast lens and the excellent noise reduction in Lightroom I have only really run into serious problems in fringe cases (see further down).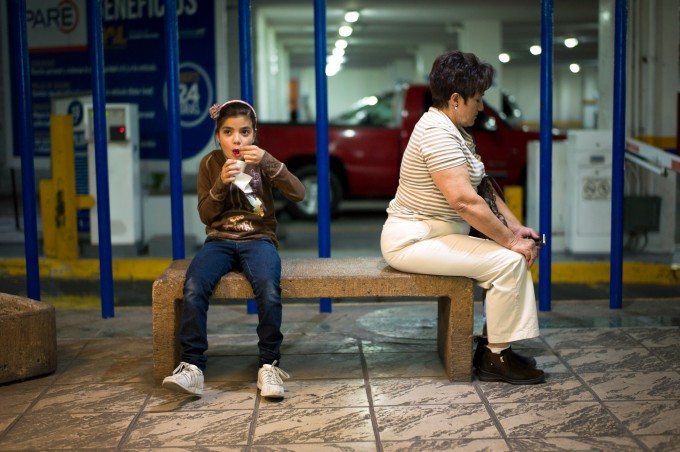 But the Leica doesn't suffer from ISO woes alone! At a place with several Mariachi bands my luck struck out. It was then and there that the focusing system of the M that was so precise and reliable only minutes ago failed me catastrophically…
 [ad#Adsense Blog Sq Embed Image]
After having had 2 Tequilas I was faced with a mysteriously progressive misalignment of the range finder! The images went from sharp to soft and from soft to studies of the lens' bokeh… So unfortunately I have no pictures to show of the musicians… Ay caramba!! By the next day though my focusing problems were resolved, very strange… Probably the weather?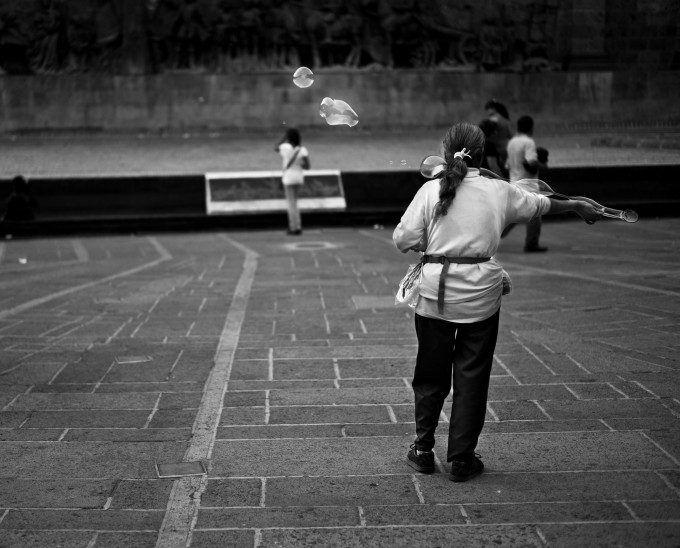 Several days later on a guided day trip to Chichén Itzá I relied exclusively on the Elmarit hoping that the wide-angle would make the ruins look even more imposing. What I didn't know of was a surprise visit to a limestone cavern which was used by the Mayans as a sacrificial site. An interesting location in many ways, however it quickly highlighted the limits of my chosen equipment combination for the day. Since the cavern was only dimly lit by a hole in the roof and some rather small spotlights, I had to shoot fully open (a mere f2.8) and up the ISO to 2000 to reach a meagre shutter speed of 1/30. The images therefore are not really useable for bigger prints and due to the high ISO show quite a bit of noise (which responds well to Lightrooms noise removal though).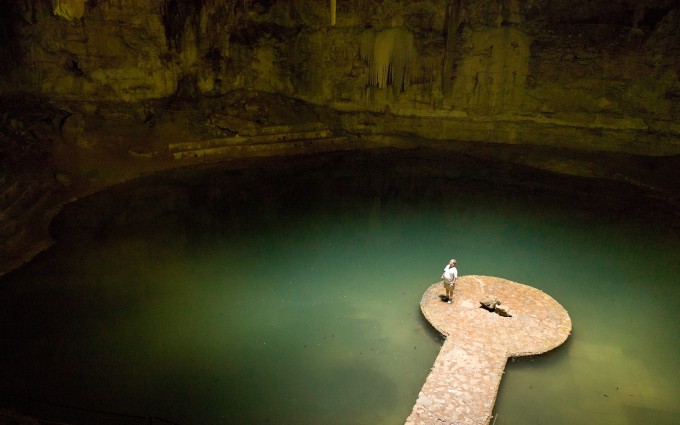 Above ground however the Elmarit and M9 redeemed themselves again. I even went to take a picture of some wildlife. Yes! Wildlife! With a wideangle… and a rangefinder! 😉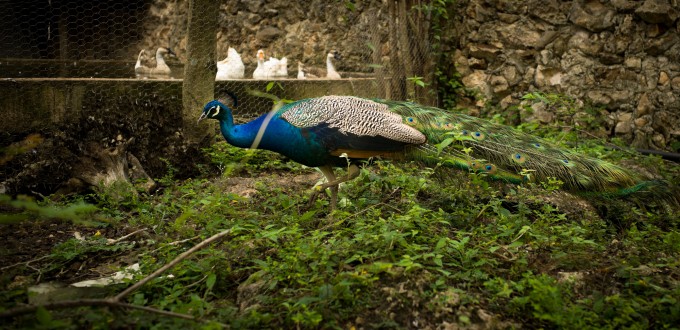 I'm very fond of the Elmarit, the size and feel of it wins me over every time (and say what you want: rectangular hoods are really cool). It's absolutely tiny. Take off the hood and you could be forgiven when thinking it's a toy. Its performance however – even fully open – is bereft of any toy like qualities! Beautifully sharp and wonderful contrast. Keep in mind though that when shooting at f2.8 even with lens detection on it tends to vignette quite a bit. Personally I like it but others might disagree.
Another – system inherent – issue are the 28mm frame lines in the M9. I rely on an external viewfinder for framing with the 28. As I said: I wear glasses but even with contacts I still don't like the eyeball acrobatics required to compose the frame.
This solution works very well most of the time but it can be hard to get a really exact alignment of your subject like you can see quite clearly in this shot: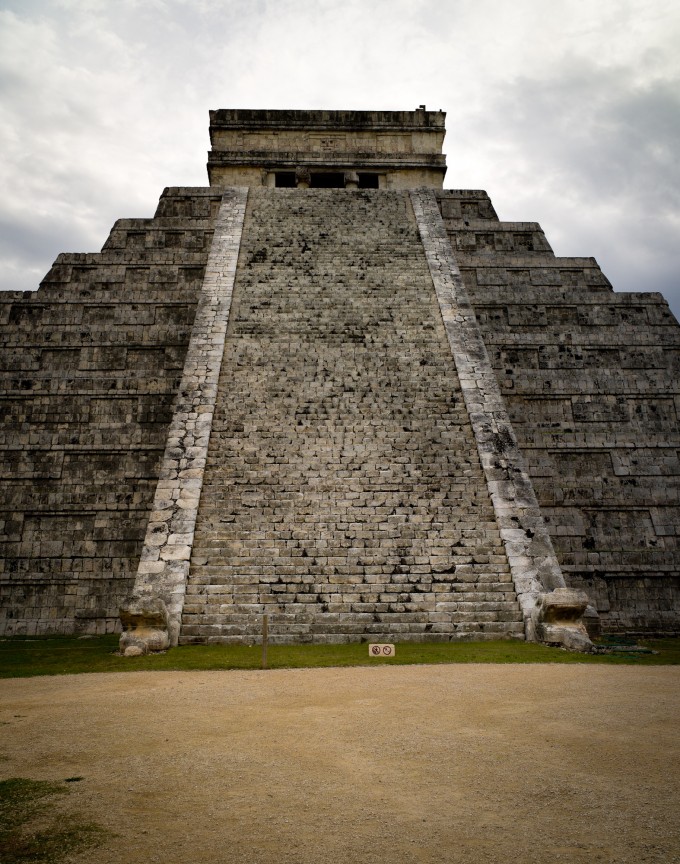 I was standing ever so slightly off the proper axis to get that shot. Unfortunately I didn't notice that until I was back at the hotel.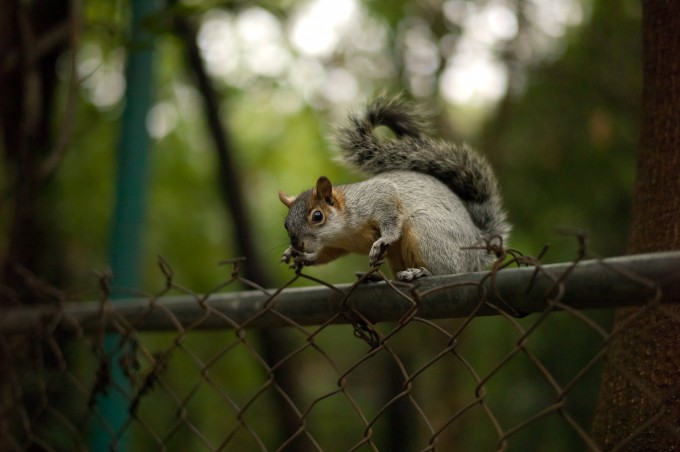 All in all I massively enjoyed the shooting experience with the Leica, it works wonderfully well as a travel camera, just like you would expect. Would I have been able to get the same images with a different camera? Yes, that's an undisputable fact. My friend used an E-PL1 with the 20mm Panasonic and she produced some equally great shots (Her shots from Chichén Itzá are better than mine I think).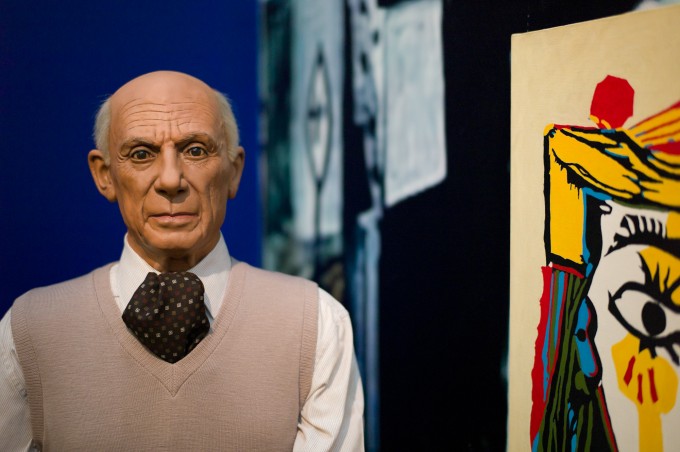 However: would I have had the same fun with it? No way. It's a completely different shooting experience and I much prefer the slower, more deliberate way of shooting that the Leica forces onto you. The M9 goes out of your way when taking pictures, it won't interfere, but equally won't help you much. It forces you to think about the image, the focus, the exposure, depth of field, the composition… If the image doesn't turn out, I always feel like I messed up, not the camera. I didn't focus right, I chose the wrong aperture, I misinterpreted the metering. No excuses. If it does turn out though, it'll give you a strange sense of accomplishment. You really did make that image, the camera didn't, you did. The Leica is a harsh mistress that will frustrate you, but when you put the effort in, it will reward you with a wonderful experience and delightful images.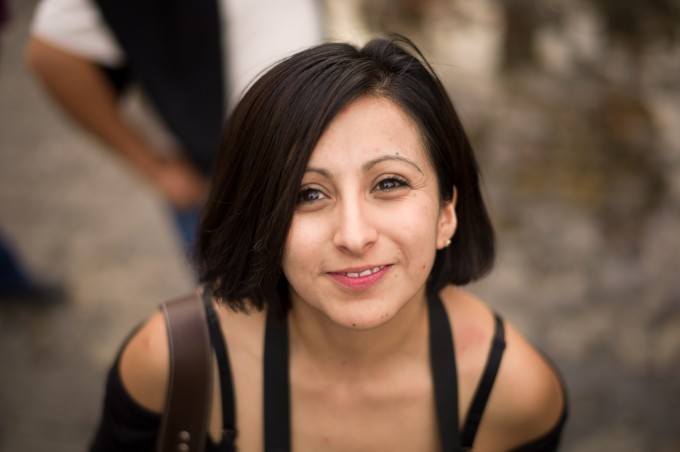 So finally, what wisdom did I acquire that I can pass on to you? I lost 2 pictures (no problem, they were rubbish) due to the SD Card. The batteries held up quite nicely but you really should have a backup one ready. The world will not end on December the 21st so keep your jobs and…. oh, yes! Don't try to focus drunk!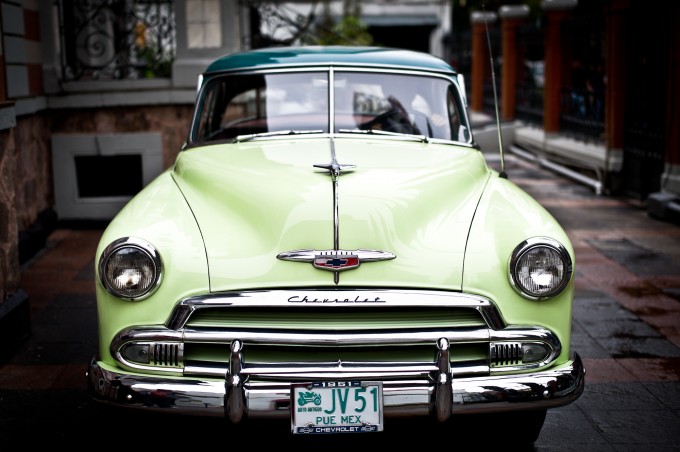 Christian Herzog
Contact:
Facebook: http://www.facebook.com/noeffred/
see the whole set on Flickr (including a Panorama 17700px wide Pano of Guadalajara):
All images were shot RAW and later processed in Lightroom 3