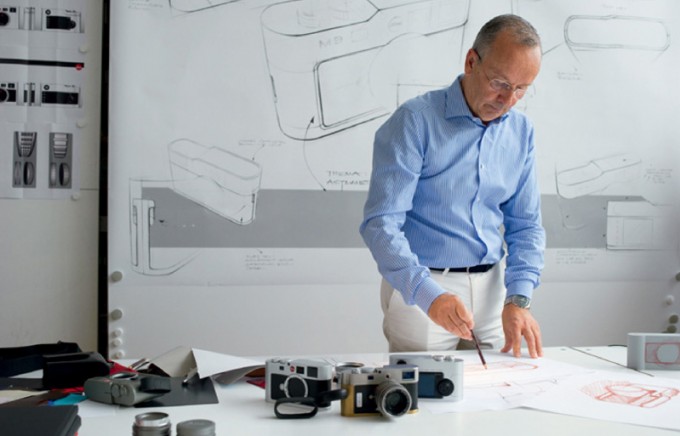 What is to come on May 10th from Leica? I could tell you but then I'd have to kill you…
So speculation is running wild about the May 10th announcement coming from Leica. I was invited to the event in Berlin and really hope I can make it (depends on flight and travel costs) and plan on going but so far if you search the internet you will see many rumors of what is to come. I have been keeping quiet because, well, I already have all of the new Leica products and am under a strict order NOT to talk about them.
Yep, I already have in my possession the new and much talked about M Monochrome, the new X2, the new S3 and an unfinished M10 and I am like a kid at christmas!
Well….no, that's not true. I just told a big fat lie. 🙂 I figured that by naming this post the way I did would bring in hits from the search engines 🙂
In reality I have nothing and really can't say what is to come. Who knows? Instead I will talk about what the internet rumors are saying and then give my thoughts and guesses. But damn, I couldn't find my crystal ball so this is all blind…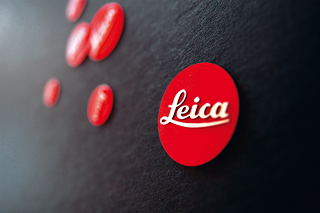 Rumor #1 – A Black and White Monochrome M is the big announcement. Hmmm.
Well someone obviously leaked this out and now it has taken over like wildfire on the internet, unless it was a big made up rumor but I doubt it. The invite Leica sent out sort of had B&W hints all over it. Some are saying THIS is the big announcement. If so, then I think it is pretty damn cool because if Leica went with a B&W sensor then they could also have it perform amazingly well at high ISO. It would be like a classic M loaded with ALL kinds of B&W film. The DR would be better, noise would be better, high ISO could go higher and damn, I am sure it would look sexy as sexy can look. I can just imagine those crazy good B&W RAW files. My concern that is if this is what is coming…how much will Leica charge? It seems like it would cost less for them to produce but at the same tie they could charge MORE due to them being Leica and the fact that there is NOTHING like this out there, at all. I would love to have an M body dedicated to amazing quality B&W with rich output and without having to worry about noise or dynamic range. Want grain? Dial it in with ISO. Rumors are saying it will not have a back LCD but I feel that it would because you would still need to set up the camera as it is indeed digital. Guess we will see if this is even a reality on May 10th. My guess? $7500. Hope it is less though so us mere mortals can afford one. If indeed this is real.
 [ad#Adsense Blog Sq Embed Image]
Rumor #2 – The M10 will be announced
I originally thought that May 10th meant M10. 🙂 But now I am not so sure. I think Leica is still working on the "10" and will announce this one at Photokina later on. They still have some special edition M9P's to sell. I do feel that when the M10 is announced that it will have many changes from the M9. But I really do not know, these are just my opinions. May 10th though WOULD be a perfect day to announce an M10. Maybe they will mention it, maybe they will show one. I really do not know. My guess though is that the M10 will be later.
Rumor #3 – The X2/Mirrorless IC camera
This is a big one. Some are saying the X2 will have interchangeable  lenses. Some are even saying it will be full frame! Me? I don't think it will have either but then again, MAYBE Leica is feeling the heat from Sony, Olympus, Fuji…wait..NO, they can't be..they are Leica! So with that said, I think the X2 will be announced but not sure I expect an IC camera out of it though that would have been a killer move. That would have meant a new line of lenses though and with Leica having such a hard time as it is with delivering their glass, not sos use they would take on an all new mount.
The X1 has supposedly been discontinued so the facts are there… it simply is time for an X2 because like I said, Fuji, Sony, Olympus…they have all made sales of the X1 slow down to a halt. Leica needs an X2 update, just hope it is a good one!
Rumor #4 – Again, a mirrorless solution and R solution
Many seem to think that Leica will be releasing some sort of mirrorless camera. I have no clue if this is the case but if they do, will it be a German-made masterpiece with all new lenses or will it be a Olympus OM-D in disguise that takes Micro 4/3 lenses? Knowing Leica…they wouldn't want to make a 3rd premium German built camera system with all new lenses, as this would hurt it's M sales and if the X2 is NOT an IC camera, then it would hurt its X2 sales. So where does that leave a mirrorless solution? I wouldn't put it past them to redesign a Olympus or Panasonic body and go Micro 4/3. But maybe I am just crazy. This is why May 10th will be so exciting, because I love surprises!
But me? I feel that there is something to the B&W rumors, don't feel an M10 is coming on May 10th and I also feel they NEED an X1 update, in an X2. Just my guesses! We shall see in May! BTW, if Leica is reading this then SEND ME whatever is new and I will review it THOROUGHLY and have it posted AFTER the announcement! Good plan huh? 🙂
Using the comments below, tell me what YOU hope to see on May 10th from Leica!