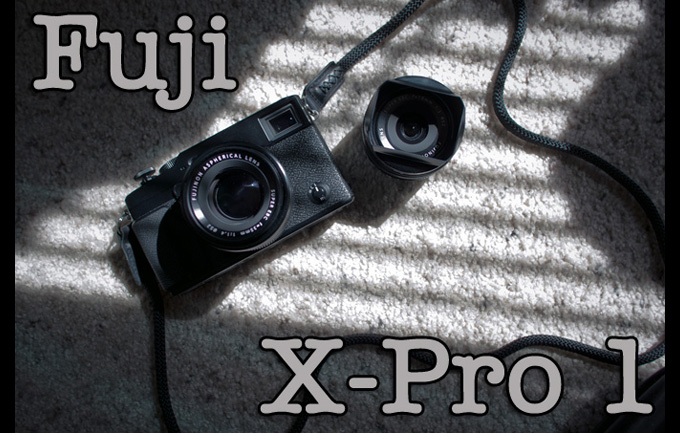 The Fuji X-Pro 1 Review
by Steve Huff
Well here we are and I have now had the Fuji X-Pro 1 in my hands for a little while and I am ready to let you all know how I feel about it!
The last time I was this excited about a camera release was with last years Fuji X100, which I adored but at the same time, found frustrating on many occasions. You can read my X100 review HERE and see how much I loved that camera. I no longer have an X100 but still have a soft spot for it. On several occasions I even had the $200 overpriced black edition in my shopping cart because even though it is NOT a Leica (In case you did not know, I love my Leica) I felt a connection to it. The image quality, the feel, the small size and the hybrid EVF/OVF…it all brought me back to the basics of photography even though it was a bit more technical than a basic Leica M. What I mean by that is that it did not have the Zen like simplicity of an M.
But we can not deny the fact that the little X100 was the big camera hit of last year and when it arrived it was sold out for months. Prices on Amazon were jacked up and people were paying $1600 for the standard X100 kit and yes, even at that price they would sell out within a day or so. One of the reasons for this was that Fuji did a super job with the marketing and hype for that camera and with the huge success of the X100 they decided to keep the X train rolling full steam ahead. Even though MANY of the X100 users were having the "sticky aperture blade" issues with the cameras, Fuji started to work on a new higher end version. Yes, Fuji started working on the "top secret" X-Pro 1 and the internet buzz was insane for months about it.
ISO 1000 – Fuji X-Pro 1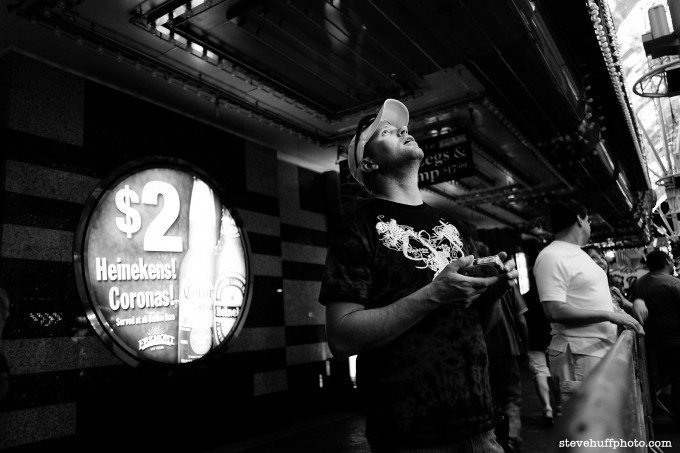 –
Leica Is In Trouble? Well, not really…
I sat there and thought "Uh Oh" – Leica is in trouble. There it was…Fuji was set to release a PRO version of the X100 with interchangeable FAST lenses at 1/4 the price of a 3 year old M9. They even designed it like a black Leica M with that awesome retro look and feel. If Fuji could pull off a nice solid body, fast AF and rock solid reliability…then yes, I feared Leica would lose some sales to Fuji. Why wouldn't they? There are so many people that would LOVE a Leica M9 but refuse to pay the $7000 body cost and even more for lenses. Some refuse to pay that price and some simply can't. But with a camera like the X-Pro 1 at 1/4 the cost, it is now possible to get a Leica look-a-like and fast primes that give superb image quality. Fuji knew this so they targeted this camera system at those people.
In my honest opinion they are not trying to beat the M9 as the X-Pro 1 simply does not, but many of us who can not buy an M9 WILL think about the X-Pro and a few M9 users will buy one as well to play with.
So now that I have been shooting with this "X-Pro 1" for a while, what do I think? Well, read on to find out my thoughts as I share my real world results about the build and feel, use, and image quality of the camera. I will say right now the main competitor to this camera is not the Leica M9 but rather the Sony NEX-7 and even the new Olympus OM-D. I will tell you all up front RIGHT NOW that this is not an M9 nor is it even remotely similar in operation. It feels nothing like an M9, shoots nothing like an M9 and the quality in not equal to an M9. The only area where this beats an M9 is in high ISO, and in this area it slaughters the M, kicks it while it's down and stomps it before it kicks it across the street. In other areas like build, use, feel, manual focus, simplicity and image quality, the Leica wins. Period.
There, I said it. I am sure Fuji fans will call me a Leica fanboy but the fact is that there is still nothing like shooting an M. Unless you shot one, owned one and used one with great Leica glass you wouldn't understand. Then again, do I feel the M9 is worth $7k? No, not in 2012. Do I feel the Fuji X-Pro 1 is worth $1699? No. I feel the X-Pro 1 should have come in at $1399 for the body only because as it is, this camera will cost you $3300 with all three lenses. Add the grip and extra battery and you are at about $3500. That's a lot of cash for just about anyone.
The X-Pro 1 may just be worth the $1699 body only cost as the IQ is great for a crop sensor APS-C camera. Probably some of the best IQ I have seen from any mirrorless to date. Due to lack of AA filter, the images that come from this sensor pop with detail and sharpness. Add to that the Fuji colors and you have a fantastic camera for image quality. Again, it is much like the X100 but you gain the advantage of the faster and different focal length lenses.
The 35 1.4 at ISO 1250 at night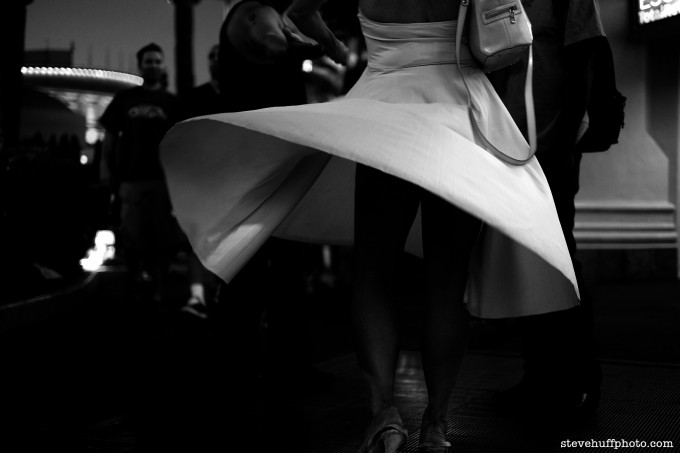 –
A Video Overview of the Fuji X-Pro 1
In case some of you missed it, below is my video showing the X-Pro 1 body, lenses, and the menu system of the camera. It is a long video but if you want to see everything about it, take a look below.
–
The Fuji X-Pro 1 – What is so "Pro" about it?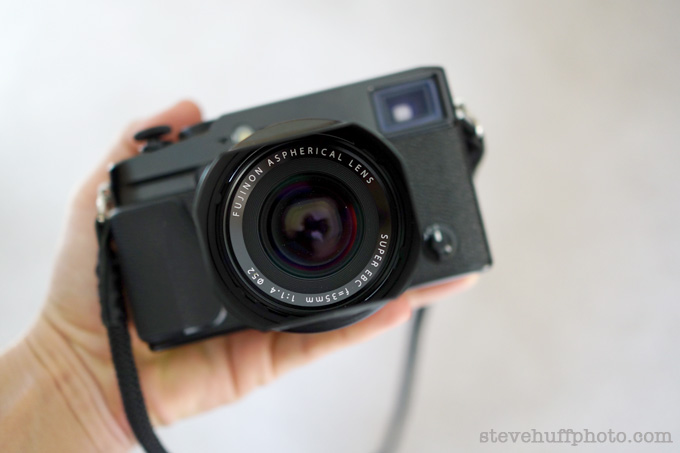 The Fuji X-Pro 1 is a step up from the X100 in a few ways but in reality, the image quality is VERY similar and the usability is about exactly the same. I have shot both cameras in real world use and have to say that the cameras feel the same when shooting. What I mean by that is, both are on the slower side when compared to what is out there today in this class of camera (NEX, Micro 4/3). The reason this camera is more advanced and desirable than the X100 is that you can not only use the new Fuji X lenses like the 18 f/2, the 35 1.4 and the 60 2.4 macro but you can also shoot Leica glass with an adapter. So this camera is like an X100 on steroids as it is bigger, badder, and yes, much more versatile. It is also much more expensive and has  the same size sensor and the same overall IQ traits.
The X-Pro has a 16 MegaPixel sensor, a 3″ LCD, the same Hybrid Viewfinder as the X100, Dust Shaker sensor cleaning and HD video capability. So what you get over the smaller and cheaper X100 is IC lens capability, a higher MegaPixel sensor, a slightly larger LCD display (2.8″ vs 3″) and higher ISO capability (12,800 max on the X100 and 25,600 for the X-Pro). 
After shooting with the X-Pro 1 for a while it felt JUST LIKE shooting an X100 but with different focal lengths. I have to say that I have found some quirks with it that I was disappointed with but at the same  time, much like the X100, the image quality that comes out of this camera is amazing. The colors and the look and the feel are all very "Fuji". Yes, Fuji has their own look which is a bit on the brighter side, very poppy colors, and very sharp (with the 35 1.4 and 60 macro). I found the camera tended to overexpose when shooting in Aperture priority mode so I ended up using some Exposure Compensation to dial it down.
–
The signature Fuji "Velvia" colors – Both shots below were taken with the 60 Macro at 2.4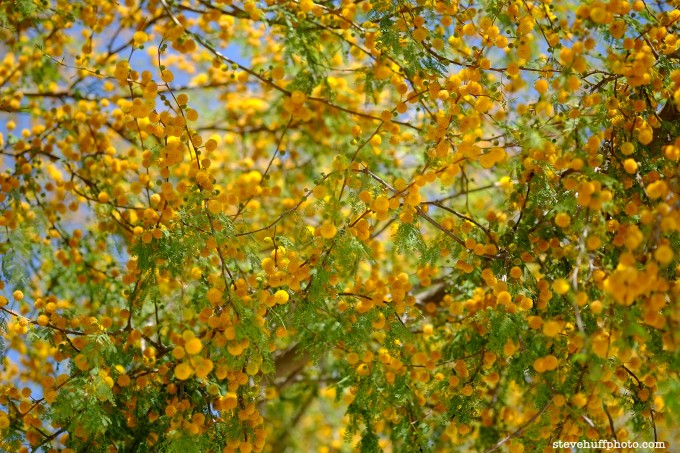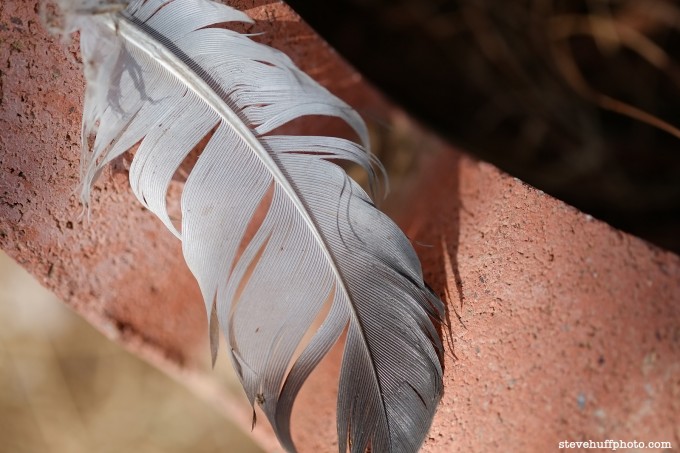 –
As with the X100, this review is all about the Photos and the Usability, so let's get to it!
This beautiful X-Pro 1 is a camera I have been waiting for, drooling over and looking forward to with HIGH expectations. I mean, Fuji had the experience from the X100 so surely they would make this one as a statement piece. The Focus would be fast, the build would be solid, the lenses would be superb and sharp with creamy bokeh and the camera would not hang up, freeze or hunt for focus…right?
Well, that is what I had HOPED FOR and on some of those the camera delivered and in other ways it did not. I will now go over the usual suspects. The AF speed, HIGH ISO, Build and Feel, etc.
BUILD AND FEEL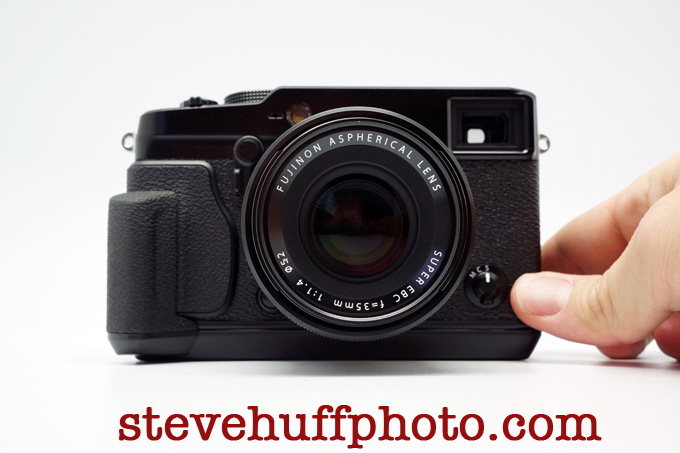 The X-Pro 1 is MUCH lighter than many of you think it is. When you pick it up the 1st thing you think is "Wow, that is much lighter than I thought it was going to be". In fact, my 1st impression was "man, this feels cheap". BUT I remember the X100 was also lightweight, as is the Leica X1 (even more so) and even the new X2. So you really can not judge a camera on it's weight though I must admit,  a camera that feels like a solid slab does give you a feeling of confidence.
When you pick up a Leica M9 you think "Wow, this feels NICE". When you pick up a Sony NEX-7 you think "This feels about right". When you pick up an Olympus E-P3 or upcoming OM-D you think "Wow, this is heftier than I thought". So we have super light cameras that perform just as well as the heavy ones. Weight is not really tied together with IQ.
With that said, the X-Pro 1 is lightweight but at the same time doesn't wear out your hand or wrist. I shot it for hours one night and had no issues. The body and lenses are very light weight. In fact, one thing I was disappointed in was the build of the 18mm f/2 lens. It is so light weight it feels like it is made of all plastic. I wish Fuji would have made the lenses a little but more substantial. At $600 a pop, it seems they should be a bit more solid.
So the body is light, the lenses are light…but how do they FEEL when you are using the camera? The good news is that when shooting in real life situations the camera feels great in the hand, ESPECIALLY with the added grip. The grip that Fuji sells is Leica M9 like and at $100 or so it makes the camera feel even better when holding it. If you buy an X-pro 1, I highly recommend the grip. With the grip added I had zero issues with the feel of this camera.
The X-Pro 1 at ISO 400 – Low light, movement, she saw the camera and gave a quick smile – this was snapped just before that smile though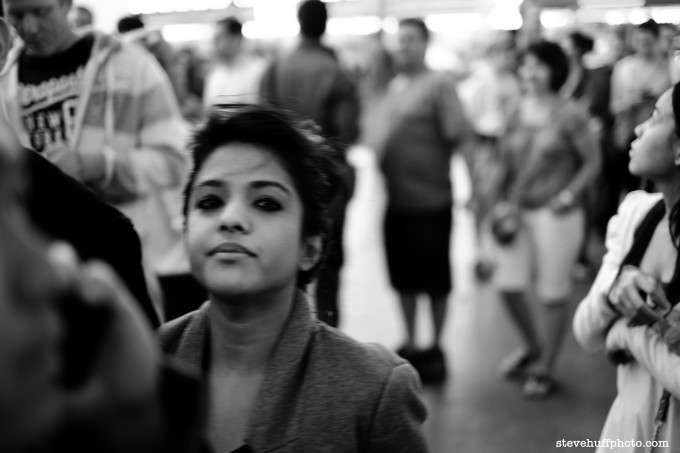 –
Careful with your thumb!
While shooting in Las Vegas for my Vegas weekend get together I realized my thumb had been moving the Exposure Compensation button so many of my shots were underexposed a bit. Could have been my fault for not paying attention but still, it happened. The buttons on the back of the camera are a HUGE improvement over the X100. They are bigger and easier to use. I never had an issue with pressing the wrong buttons so I appreciate what Fuji did here.

–
The dancing "Hello Kitty" – X-Pro 1 and 35 1.4 wide open at IDO 400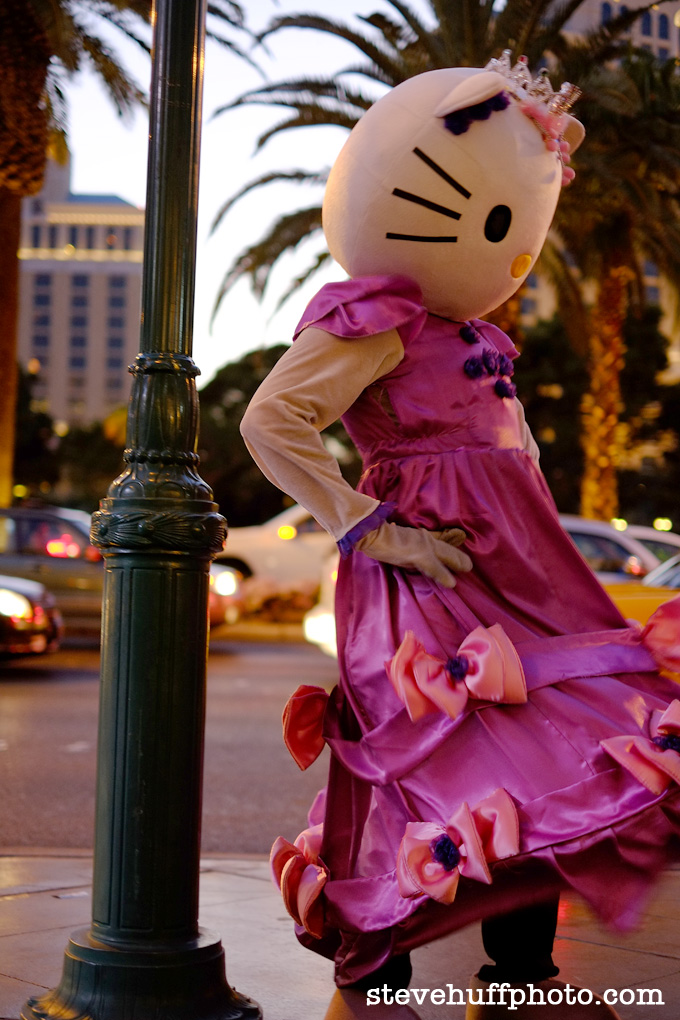 –
The Auto Focus Speed – The "X-Slow 1"?
So while in Vegas testing the camera some of the guys I was with were talking about the speed of the camera and how slow it was with focus. One guy nicknamed it "The X-Slow 1" and we all laughed. The fact is that the auto focus of this camera is on the slower side. When in low light it can be VERY frustrating. I had MANY misses, many hunting moments and a few hits. I missed MANY shots due to the slow focus in evening light around 6-7PM when using the 35 1.4. The 18mm f/2 is faster but you do not always want to shoot with a 24mm equivalent lens. It felt like a Beta Product, at best, in regards to auto focus.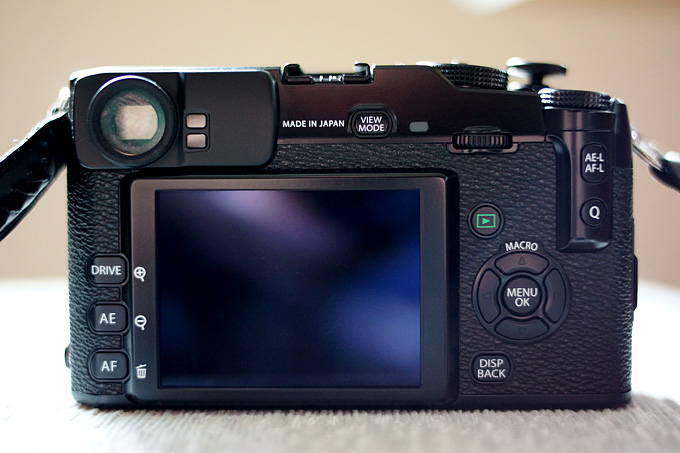 I was disappointed in the fact that Fuji could not get the AF speed to be as fast as cameras like the Olympus E-P3 or even the super fast Nikon V1.  Not sure why this is but if I were the head honcho at Fuji I would sit down and test this product and say "NOT GOOD ENOUGH"! Don't get me wrong, in good sunlight the focusing is pretty good. It's quick. It is not lightning fast but it is more than acceptable. BUT, when the lights start getting low, and I am talking evening light or indoor light the AF hunts and sometimes misses. To be fair, the NEX-7 has also missed quite a bit for me in low light as well.
Still, why is it that Fuji can nail everything else – The design, the hype, the packaging (which is GORGEOUS, see my video above) and the whole concept but when it comes to AF it is the one thing that makes the camera feel sluggish. With the little Olympus E-P3 I had no problem raising the camera and firing away with AF, and it never missed. The high ISO suffered in low light though, so I guess it is a trade off. All I know is I look forward to the day when Fuji releases and X-Pro 3 or 4 with super fast AF 🙂
Spotted this kid in his stroller chilling out and his brother laughing. I quickly knelt down a bit and tried to AF and it missed the 1st two attempts. I did get this shot on the 3rd try, which was the best anyway due to the reaction on the face of the brother. He made that face because he knew I was taking the shot as I was down there for so long 🙂 This was shot with the 18 at f/2.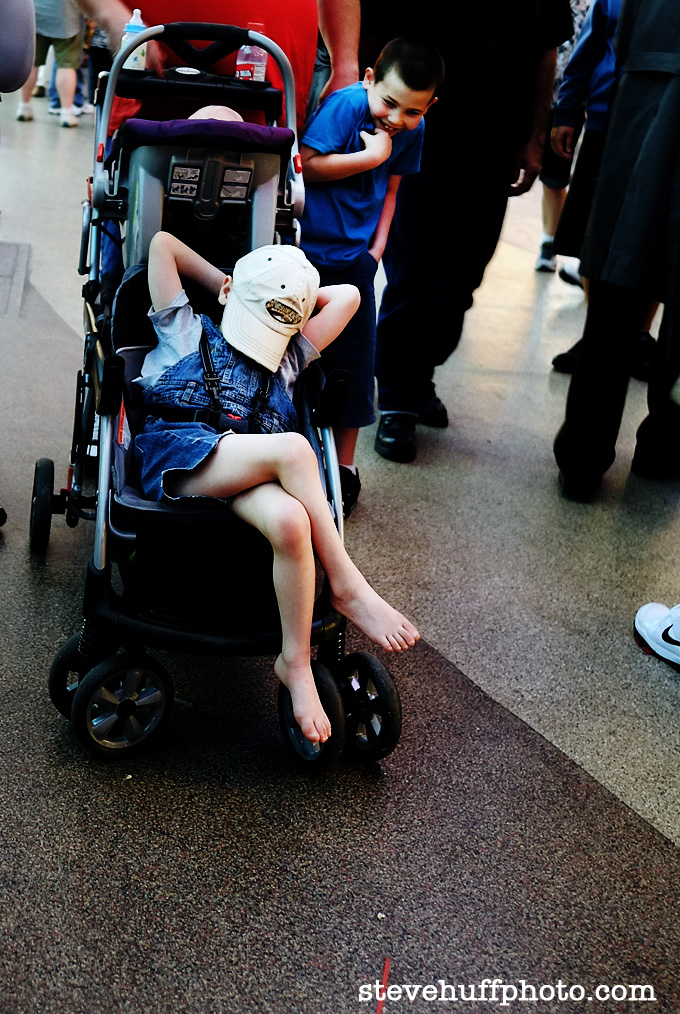 –
High ISO Performance and Black & White
WOWZERS! This is a high ISO street shooters dream. Yes, I said STREET SHOOTERS DREAM. How so Steve? If the AF is slow in low light, how am I supposed to capture those quick moments?
Easy! Slap this baby in to manual focus and set your distance using the distance scale (zone focus) and you will be good to go. THIS IS a great street camera IF you set to manual focus and use ZONE focusing! For example…let's say you are walking down the street at night, and you are looking for moments to capture. You can set the camera to manual focus using the handy switch on the front, set your distance to anywhere between 6-10 feet and when you see something just lift and shoot, or shoot from the hip. I had no issues shooting at ISO 1600-6400, and if shooting black and white, ISO 6400 is NOT a problem. I also tried shooting the street with AF and it was a no go. I always missed the shots as the AF hunted way too much. So if you want to shoot this on the street effectively, use zone focusing.
Also, just an FYI, I could Manual Focus my Leica M faster than I can Auto Focus the X-Pro 1 in lower light street shooting. 
Below are some higher ISO examples when shooting in Black and White. Noise is not a problem. At all.
The next three images are all ISO 6400, JPEG – you can click them for a larger version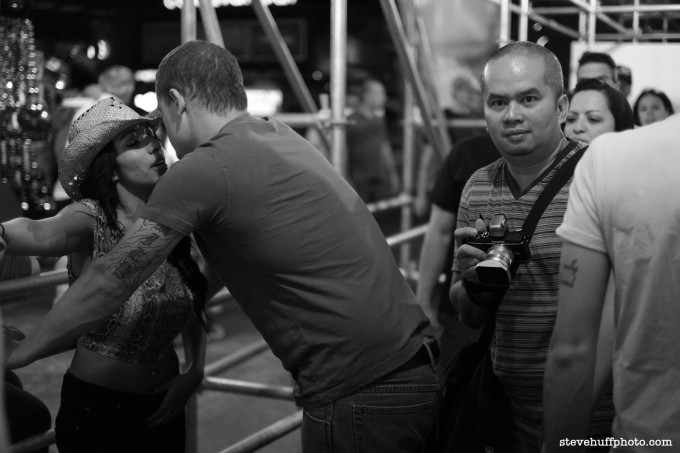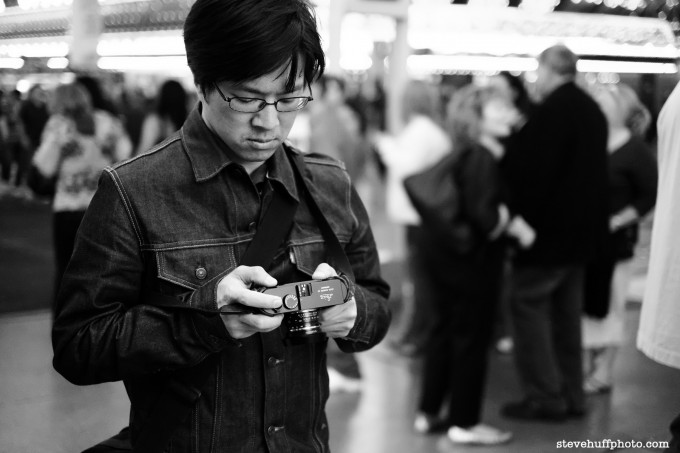 –
High ISO Color – The real test of high ISO
When shooting high ISO color the X-Pro also does a great job, again, keeping in mind that the AF is slow and hunts WHEN shooting LOW LIGHT images. With that, I found the X-Pro 1 to beat just about any mirrorless right now when it comes to high ISO with the Sony NEX-5n and Pentax K-01 hot on its heels. Still, who shoots over ISO 1600 anyway? If I owned the X-Pro I guess I would do so in Black and White after seeing my results but how about with color? Not bad! Well, really…some of the best high ISO around these days of ANY Mirrorless camera. I could use 3200 in color no problem. Click any image for larger version.
ISO 3200 – one lamp in the room – shot in Vegas in the confessional room of the "Real World Suite"  during the Vegas weekend. 35 1.4 – at 1.4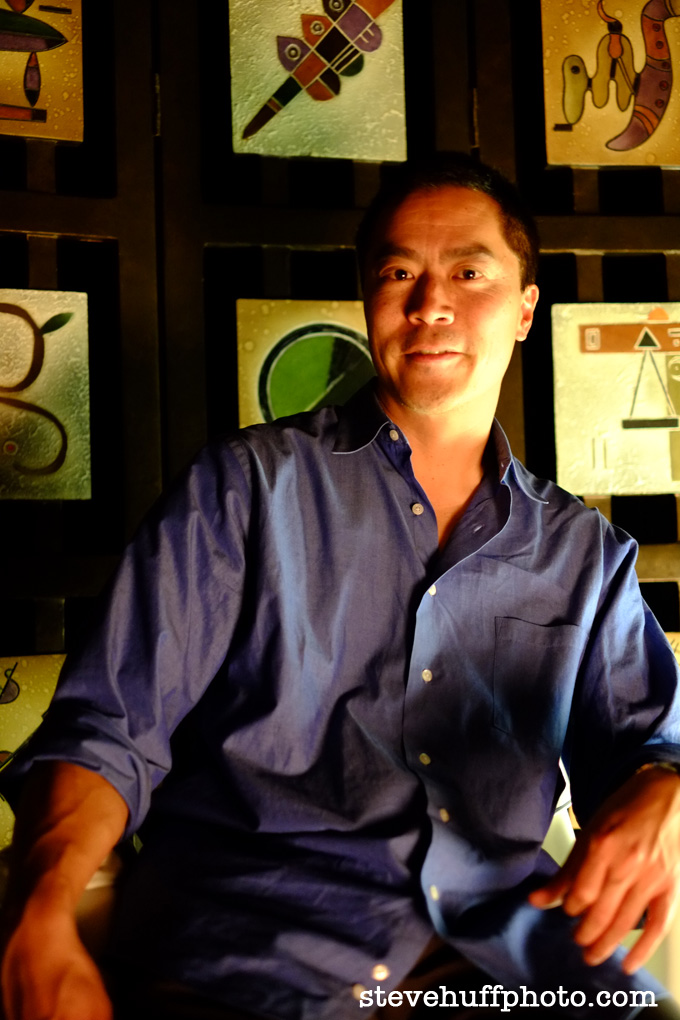 –
ISO 640 – 35 1.4 at 1.4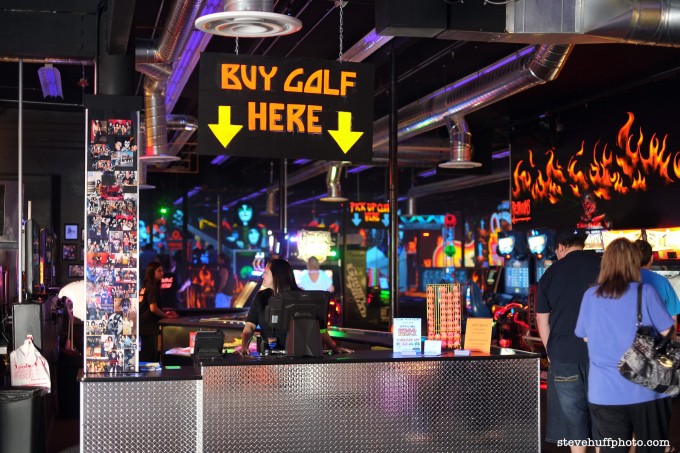 –
ISO 1000 – 35 1.4 at 1.4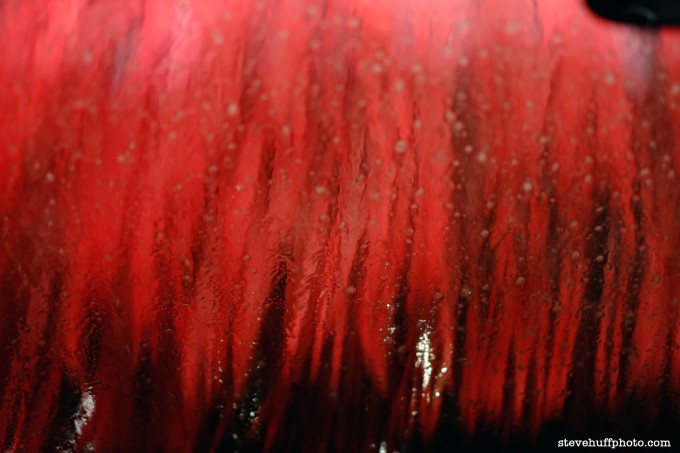 –
ISO 2000 with the 18mm at f/2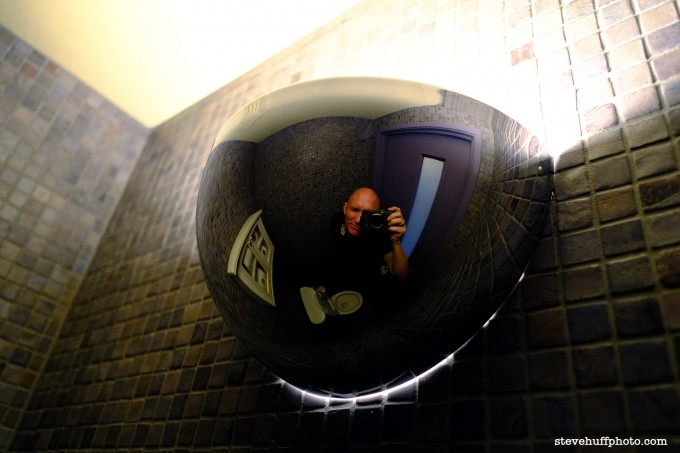 –
ISO 1600 indoors – after three tries (to nail focus)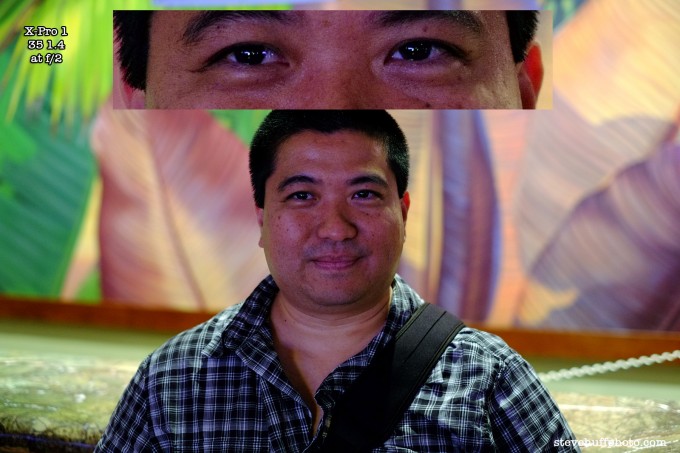 –
and below, ISO 1250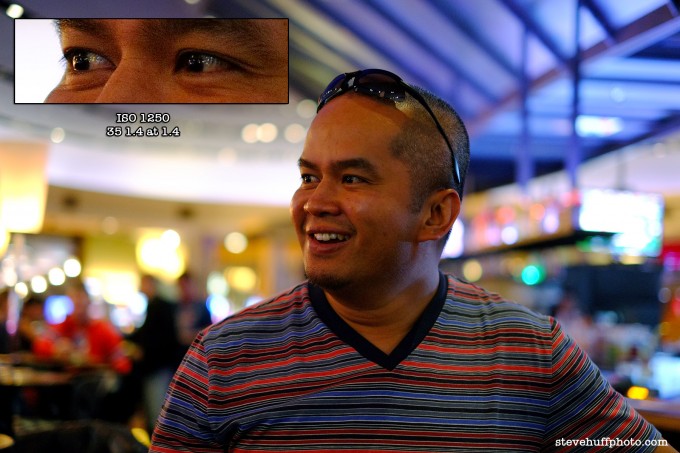 –
Quirks of the X-Pro 1 – Grrrrrr
Starting up slowwwwwwww if you use bridge and photoshop…
As with the X100, there are quirks with the X-Pro 1 and I hope that Fuji will release new Firmware as they did with the X100 to make the shooting experience better and better. One problem I had with the X100 that 90% of shooters DID NOT is the slow startup issue. My X100 and X-Pro 1 takes about 20-30 seconds to start up. If you buy one, yours probably will not so why does mine? Well, it seems this camera has the same bug that the X100 has/had.
When I shoot for my reviews I do NOT use Lightroom or Aperture. I only use those programs for my personal images so I can catalog and store them. My review images do NOT get saved as they are review images and are forever documented and placed on this website. I do not need to save the tens of thousands of RAW image files from my review samples so I go old school. I use Adobe Bridge and Photoshop with Adobe Camera Raw. THIS is a problem when shooting with an X100 or an X-Pro 1, at least when using my mac (all I use).
The problem is this: If I shoot 100 images on the X camera and then put this SD card into my iMac or Macbook Pro and grab images off of them by browsing the card with Adobe Bridge it somehow creates an issue. If I take this card and put it back in the camera, I have to wait 20-30 seconds for it to start up. The camera turns on but the display is frozen and nothing can be done until it fully boots up. When it does, I have to format immediately or else this will happen every time the camera wakes up or powers on. I have never ever experienced this with ANY other camera and this was one of the reasons I ended up getting frustrated with the X100. Sadly, the X-Pro 1 does the same thing.
Sure, I can just use Lightroom, which obviously doest have this effect on the SD card but the problem should not be there to begin with. 98% of you will never see this issue.
Random freeze ups..
Another quirk I found was that the camera froze up on me twice while shooting in Vegas. I had to remove the battery twice to get the camera to power up. Not sure what this was about but it happened twice, which was irritating. To remain fair and balanced, my $7000 Leica has done this on several occasions over the years so it is not just a Fuji problem.
Overexposure…
I found that this camera tends to overexpose. If I shoot one image with the X-Pro and the 35 1.4 and one with the Sony NEX-7 I find the Sony UNDEREXPOSES a tad and the Fuji OVEREXPOSES. You may have seen many overly bright Fuji samples on the internet over the past few weeks. This is because many of us early X-Pro 1 users are shooting JPEGS because RAW support is not here yet. In standard JPEG mode, shooting with standard evaluative metering, the Fuji errs on the side of OVEREXPOSURE. I dialed in some negative exposure compensation to help combat this. The cool thing is that it is easy to fix with the direct EC dial on the top. Also, shooting RAW will help with this as well.
So yes, the X-Pro 1 has quirks. It is not a fast as lightning pick up and shoot effortlessly type of camera. It is a thinking mans camera that excels at one thing. Image Quality.
As with all of the images in this review, this is an OOC JPEG. Velvia mode rocks and is one reason I love these Fuji's so much in regards to IQ. Shot out of my windshield on my way back to Phoenix from Las Vegas with the 35 1.4 at f/5.6. Click image for larger view.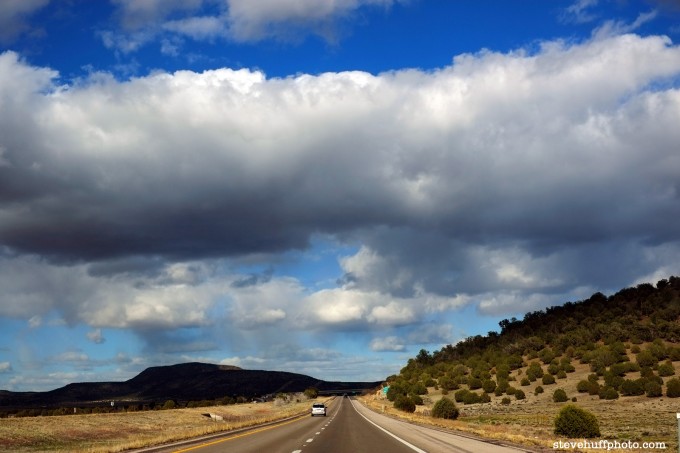 –
Abstract Color with the 35 1.4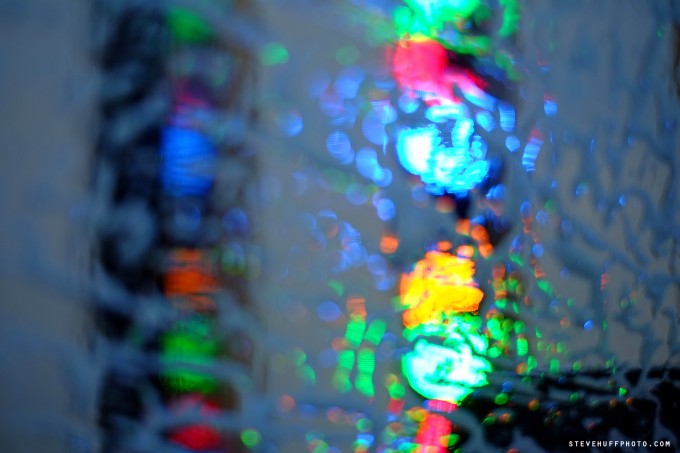 –
The X-Pro 1 Launch Lenses – Which one(s) to get?
The Fuji X-Pro 1 shipped with THREE FAST PRIMES. YES, FAST PRIMES! No Zooms. Fuji listened to the enthusiasts with this one. Unlike Sony who seems to concentrate on slow Zooms for the most part Fuji came right out of the gate with three lenses that all LOOKED great on paper. But how are they in real use? Which one is THE lens to get?
1. The Fuji 60 f/2.4 Xf Macro Lens – Buy/Order here at B&H Photo.
Fuji shipped me the camera and ALL three lenses to evaluate but a few days after they did so I received an e-mail saying I had to send the 60mm Macro back to them as it was a pre-production copy. Now, I admit I did try out the 60 and found it to have amazing image quality. Razor sharp and great color. BUT, it did miss focus MANY times. I knew I would focus on one center point and it just wouldn't or couldn't do it. So maybe this is why Fuji have taken this lens back. It also seems it will not be shipping for 3-4 weeks while the other two ARE shipping so I think Fuji found an issue with the 60. But IQ wise, when I did get it to lock focus, it was superb.
I posted a couple of shots near the top of this review with the 60 but here is one more. I believe I used manual focus for this one and focused on the teeny leaf. Click image for larger view. This was wide open at 2.4 and as with all images here, a JPEG. Keep in mind that Fuji told me this was a pre-production copy so do not judge this lens by what I said here (AF speed and accuracy I am sure will be much better in the final version)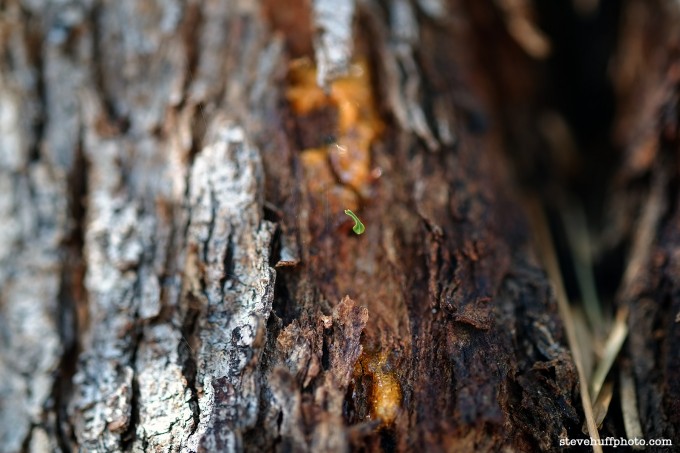 –
2. The 18mm f/2  – Buy here at B&H Photo
The 18mm is so small and so light that it almost feels hollow. At $599 it is priced a little on the steep side I feel, but it IS a wide angle 27mm equivalent and f/2, so that is a GOOD thing. THIS is the fastest focusing AF lens of the bunch and if you are just planning on shooting this lens then the AF worries are not a big deal. I found it focused fast, locked on and gave good results. This lens is not the last word in "wow factor"  but if I were to buy an X-Pro 1 system I would probably pick this lens up so I could have a wide angle that didn't cost me nearly $4k (Leica).
I did not do any scientific tests but I found no issues with this lens. Click on the images below to see them larger and in much better quality.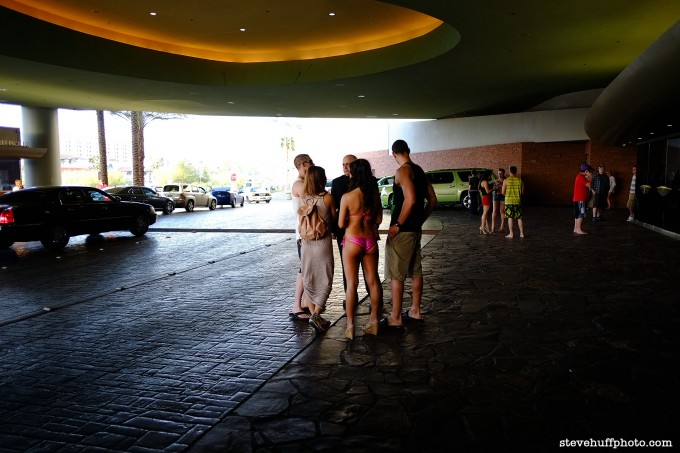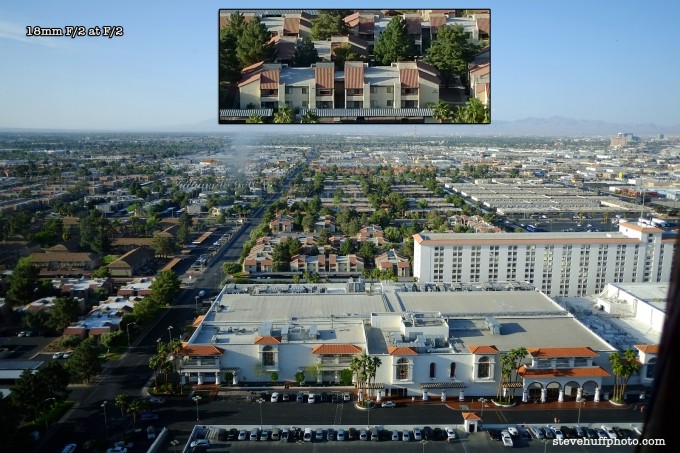 –
3. The 35 1.4 XF Lens – Buy this lens at B&H Photo HERE
Ahhh! This, yes THIS is THE lens to get with the X-Pro system. A 35mm 1.4 lens at $599 that performs GREAT. At 1.4 the rendering is very very nice. Creamy, great look and color and a fast aperture that will get you the most from the camera in low light. The ONLY issue with this lens is the AF speed can be hit or miss depending on the light available. If you are in lower light then it is slow going. Do not expect to lift and fire away all fast and quick. If you are in full sun, then yes, but low light, no. With that said, the X-Pro 1 and ALL lenses are much quicker to AF than the old Leica X1, which is VERY VERY slow with AF. There are still people who ADORE the X1 so to some, AF speed is not that big of a deal.
Even with the slower speed, if you do buy the X-Pro 1 then this is a must own lens as you will get the best IQ from it.
I did notice this lens, much like the $5000 Leica 35 Summilux ASPH will show some CA in some situations.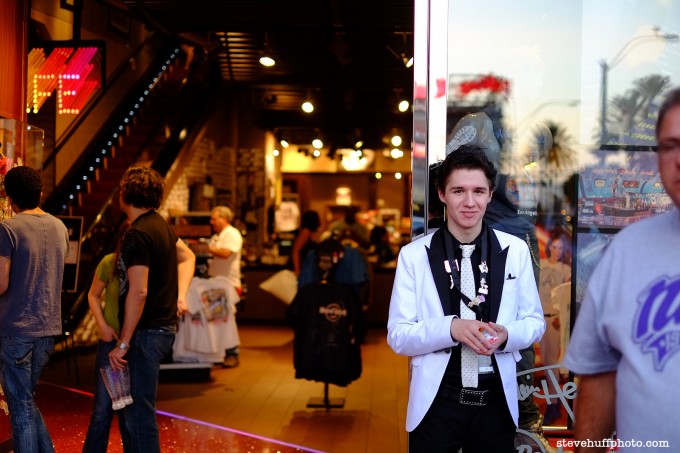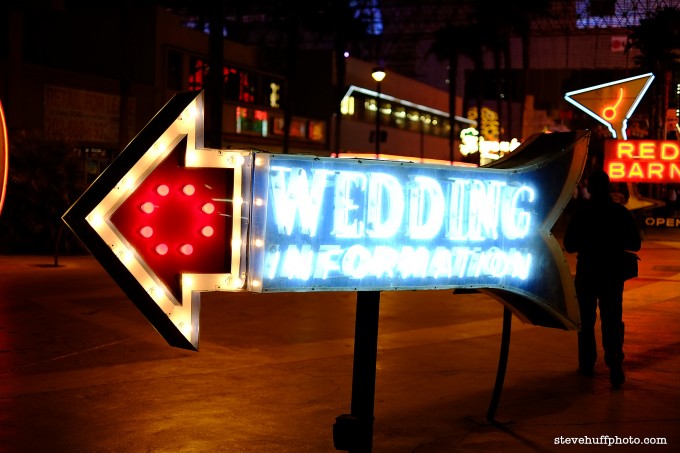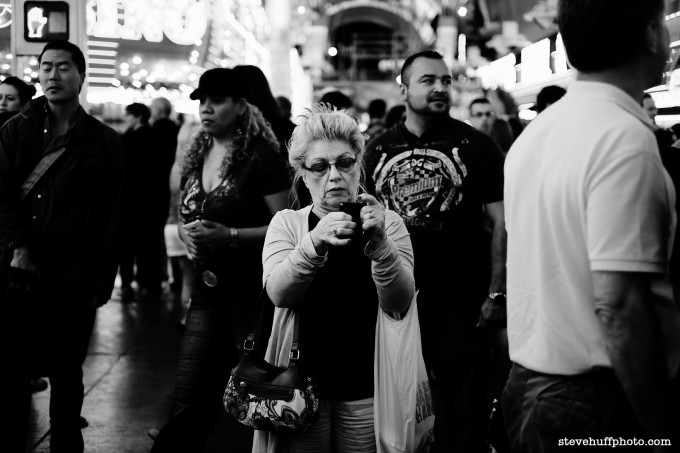 Below: Example of CA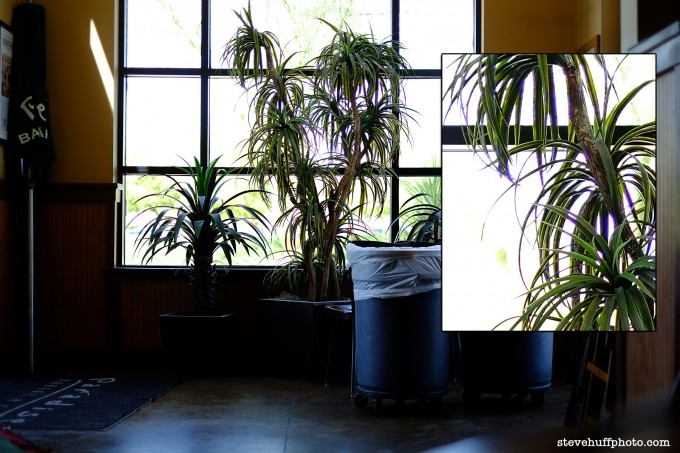 –
Shooting Leica Lenses on the X-Pro 1
NOTE: I will be doing the Leica lens test on the X-Pro 1 in a future update!
Yes, you can shoot Leica M glass on the X-Pro 1. All you need is an adapter and you can attach your beloved Summilux or Summicron lenses (or ANY M glass like Zeiss, Voigtlander, etc) and use Manual Focus to shoot. The big bummer here though is that Fuji did not include any kind of focus peaking like we get on the Sony NEX series and Ricoh GXR series. You can magnify the screen but that is a pain in my ass because you only see a super magnified portion of your subject and it is impossible to frame and focus at the same time. I feel Fuji should have put in focus peaking and have a feeling that shooting manual glass on this camera will be more of a pain than pleasure. On the Sony NEX-7 I LOVE shooting with the Leica glass as the EVF and Focus Peaking rocks.
I have not yet tried the Fuji with Leica glass as I still do not have an adapter (I DO NOT use Ebay or Paypal, so makes it tough). If anyone can sell me one, I would love to buy one from you or even borrow. I plan on doing a full article later and add to this review when I have had time to shoot Leica on this camera. So look for that in a future update. One thing to also note is that the X-Pro 1 does NOT have any kind of image stabilization and the upcoming Olympus OM-D will have a groundbreaking 5 Axis IS that is said to be pretty damn good.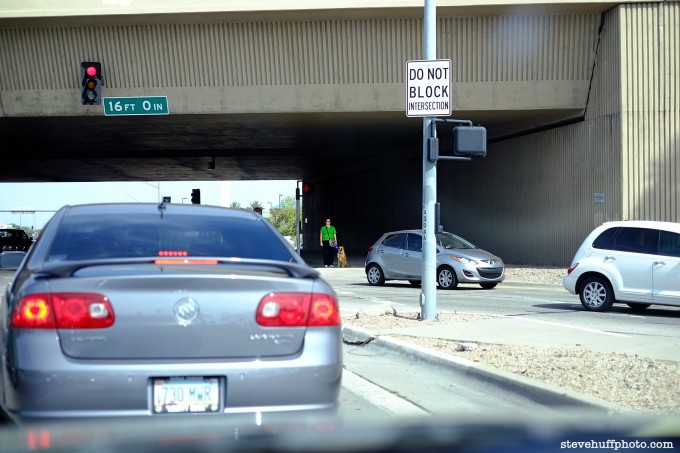 –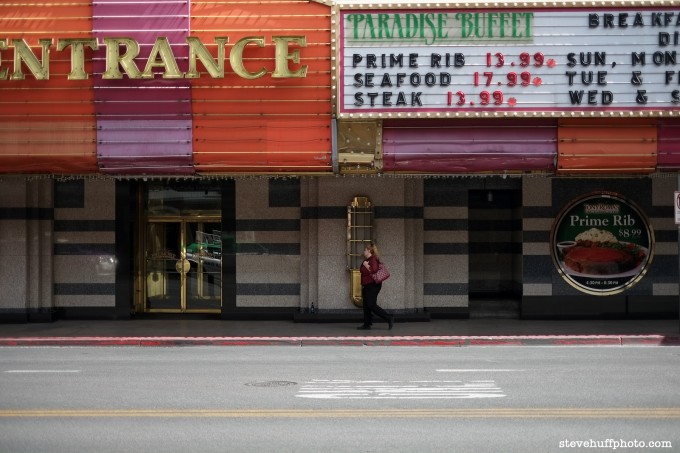 –
Cool things about the X-Pro 1 – Just like its baby brother
The X-Pro 1 has the same cool features as the X100. Things like the film stock settings (Astia, Provia, Velvia, etc) panorama shooting and HD video. I will not go into details on those two things here as I already wrote about these things in the X100 review (see it here) but I do enjoy the film presets greatly. I find the Velvia setting to be superb and is the one I like to use the most. Others like the Pro Neg or the Astia settings. All are good. Below you can see the differences in the film stock settings.
X-Pro 1 Film Simulation Samples
Provia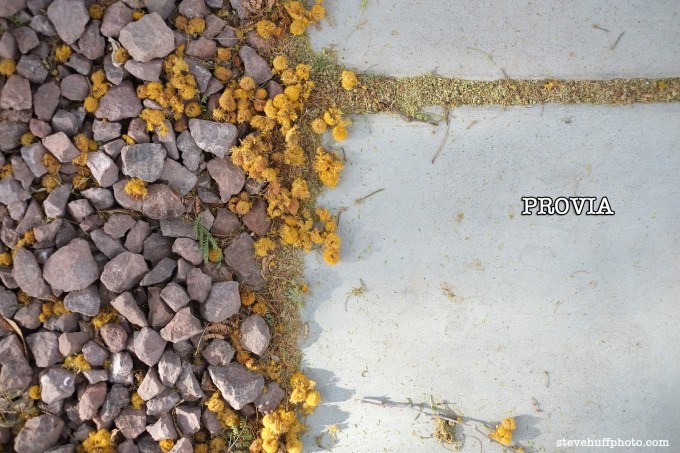 Astia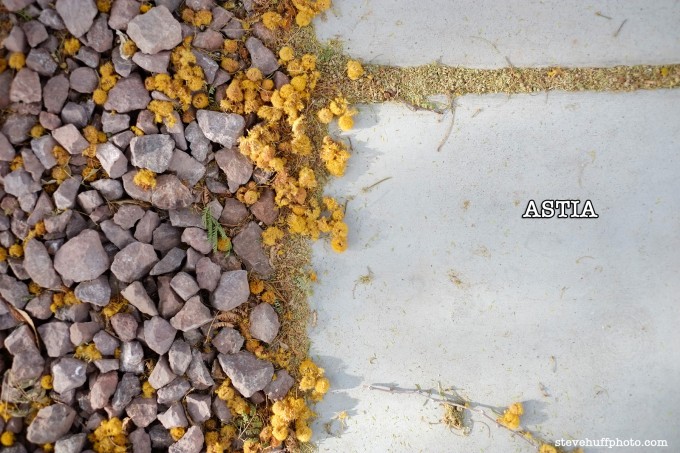 Velvia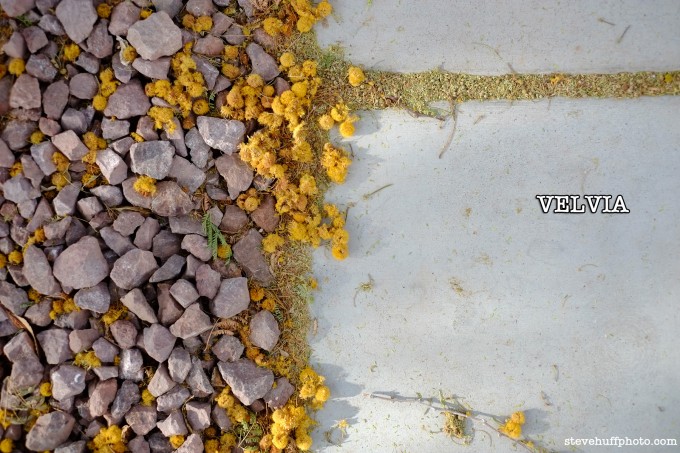 Pro Neg Hi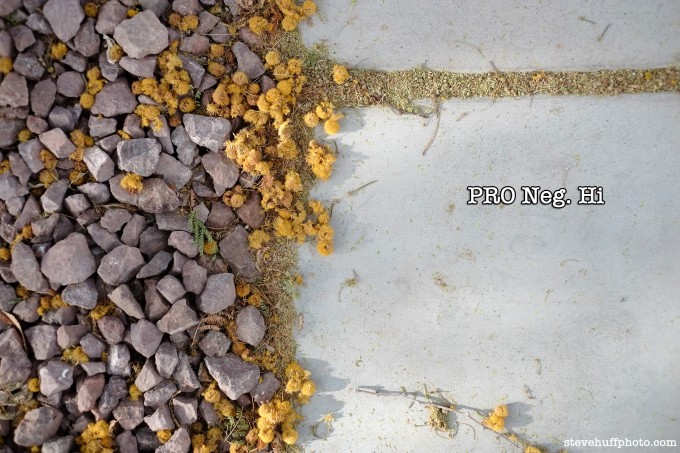 Pro Neg
B&W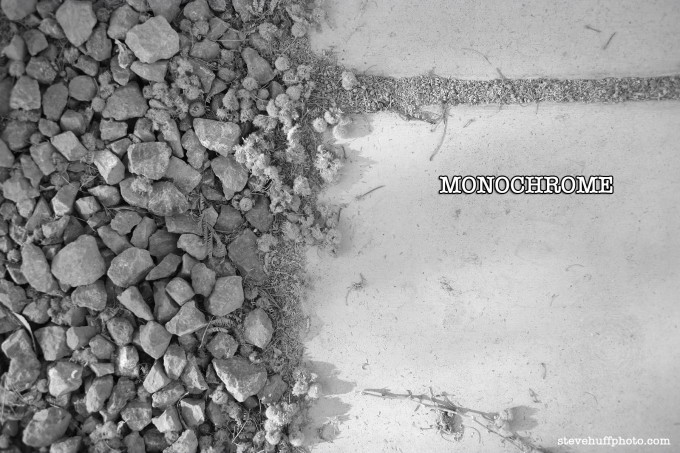 –
Compared to the Sony NEX-7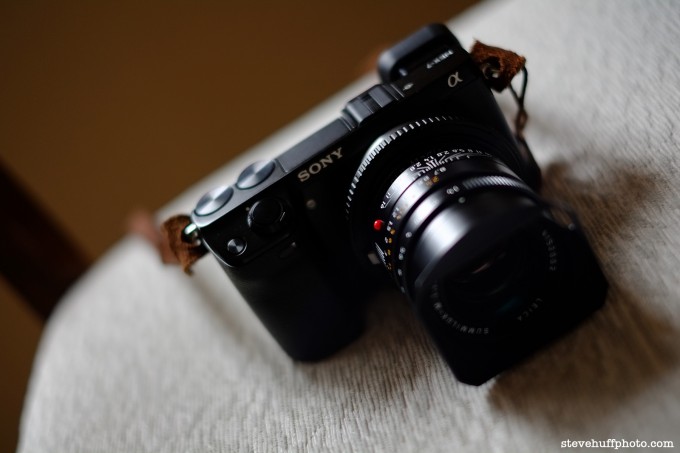 Another hot camera that is available now is the Sony NEX-7. The NEX was another one of those HOT and exciting cameras that arrived MONTHS late so now it is competing with these new cameras arriving on the scene. No dount about it, the NEX-7 is a great camera. It is small, it is quick, it takes GREAT video (though seems to overheat), and the Zeiss 24 1.8 lens Sony released with it is fantastic. The problems with the NEX series is that there is a lack of GREAT lenses, sort of. The Zeiss 24 1.8 is great, the Sony 50 1.8 is very very good. But other than that, the rest of the lineup is good but not great and not able to get the most from the camera sensor.
In regards to speed, usability and fun factor…for me, the NEX-7 takes the nod. The Focus Peaking with Leica glass works REALLY well and images I take with the Leica 35 Summilux rock. There is depth and detail there that is, at times, jaw dropping. So the NEX needs good glass to get the most from it and it is an absolute JOY to shoot manual focus RF lenses with it.  The NEX-7 comes in at $1198 for the Body Only, about $500 less than the Fuji X-Pro 1. So what do we gain in the X-Pro 1 over the Sony? Better high ISO, more flashy color and brighter out of camera images. We also get a full size camera body and smallish lenses. The NEX gives us a small body with large lenses.
If you want to shoot Leica glass, the Sony wins just due to the peaking feature which makes MF a breeze. If you want old school charm and better out of camera JPEG image quality, the Fuji wins. But is it worth $500 more? Not really. I feel the Fuji is a bit overpriced and should have come in at around $1399. That is just my opinion though and to many the $1700 asking price is well worth it. I can manual focus a Leica lens on the NEX quicker than the Fuji can Auto Focus with it's 35mm.
One thing to know though is that the Fuji shoots like a camera. The Sony shoots more like a computer due to it's complex nature and menus but also has the Tri Navi controls going for it and once you set it up to your liking it is a breeze to pick up and shoot, especially with old manual glass. To some, the design and feel makes the Fuji a better choice. When it comes to speed though, the NEX wins.
Below is a full size out of camera shot from the Fuji and Sony. The Fuji had the 35 1.4 mounted and the Sony had the Leica 35 Summilux APSH II mounted. Both lenses were set at f/4. Keep in mind the Fuji setup is $2200, the Sony with Leica over $6000! The fuji IQ holds up well to the Leica/Sony combo using just the Fuji 35 1.4 lens.
Fuji X-Pro 1 with the 35 1.4 at f/4 ($2200 Combo) – click image for full out of camera file – focus was on the "644" on the camera.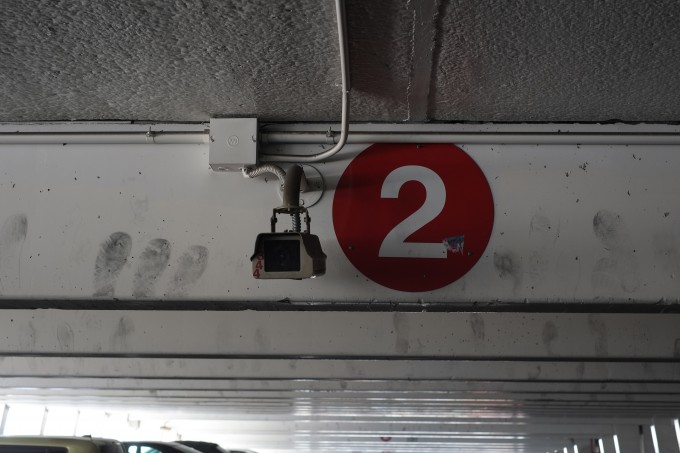 –
The Sony NEX-7 with the Leica 35 Summilux ASPH II at f/4 ($6200 combo) – click image for full 24 Megapixel file – focus was on the "644" on the camera.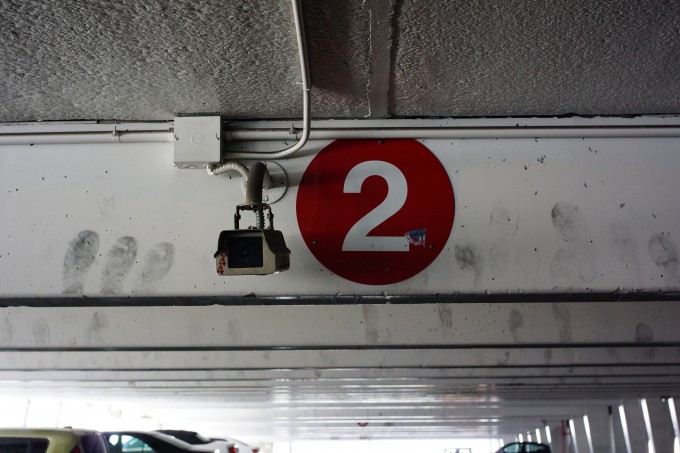 –
and one more comparison.. 1st the Fuji at 1.4 with the 35 (click it for larger)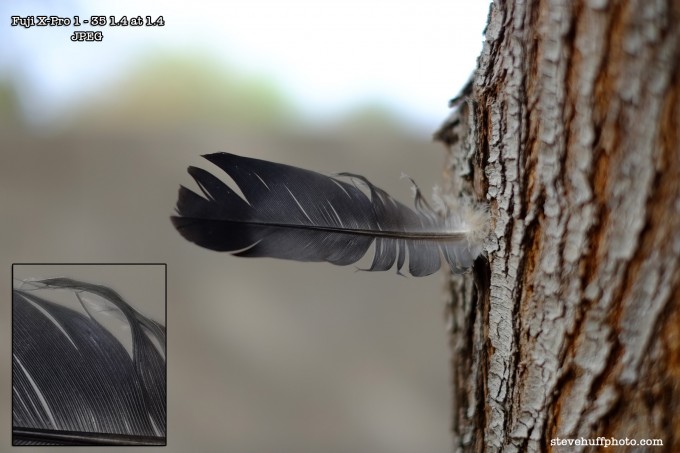 –
and  the Sony with the Leica 35mm at 1.4 – both are JPEGS out of the camera to be fair to the Fuji (NO Raw converter at the time of this writing)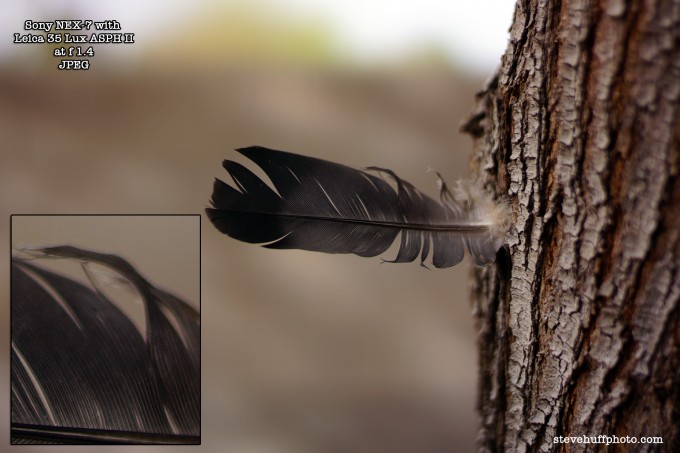 One more…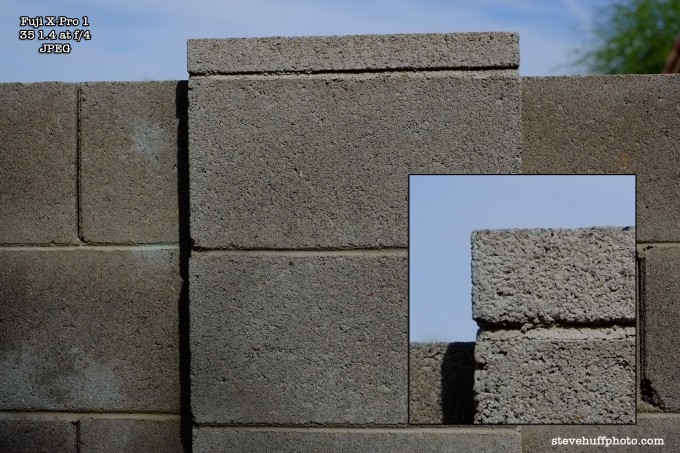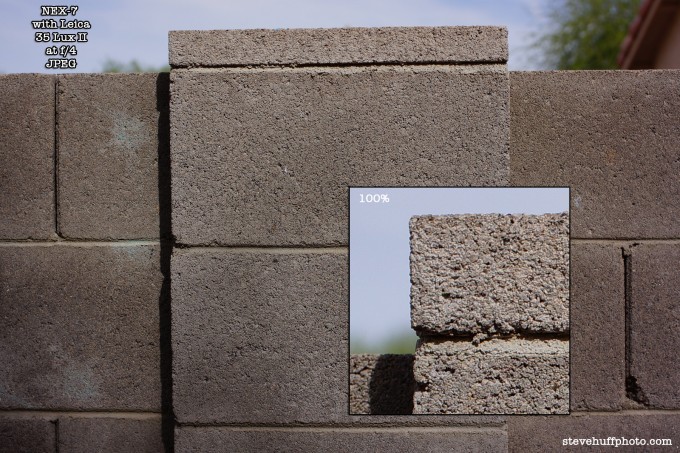 –
Compared to the X100
The X100 is smaller, and more compact and just as beautiful and with the latest firmware, the AF is even faster than the X-Pro 1. If you do not mind being stuck with ONLY a 35mm f/2 lens (I feel this is a good thing) then the X100 is a DAMN good camera. At $1199 for a full camera and lens vs $1699 for a body only, you will have to decide if you want the interchangeable lens capability. EIther one you choose will give you the same image quality with the X-Pro 1 delivering even better high ISO. With the new firmware out for the 100, I am tempted to buy one again instead of this X-Pro 1. In black, even though it will cost an extra $200 over the same compatible silver setup. Black is just so damn sexy with these types of camera designs!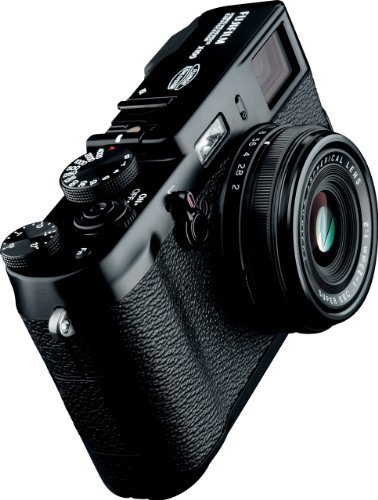 Pro's and Con's of  the Fuji X-pro 1
Pros
It is light and the design is retro cool
All black, stealth
There is a 35 1.4 available and it is VERY good.
Keeps the same look and feel of the X100 with gorgeous Fuji colors
Sharp detailed images that can pop when shot wide open with the 35
HIGH ISO is amazing, especially with B&W shooting
Zone focusing is easy to set up and use for street so makes for a great street shooter in manual focus mode.
The packaging is awesome 🙂
Fuji has a rep for putting out firmware updates so improvements can be made to the speed
Some of the best JPEG's ever to come out of a camera
Has the good Fuji Dynamic Range just like the X100
Has the same OVF/EVF of the X100 – and this is good.
Again, image quality is gorgeous!
Cons
Slow AF and overall slow performance,  had many misses at dusk on the street with AF
Slow start up bug still here (in certain circumstances)
The 18mm lens is so light, it almost feels made of plastic
Manual Focus is still slow and is the same as the X100 MF
Price. $3500 for the complete system. $1700 for the body only.
The lenses do the "rattlesnake shake" when out in daylight (noisy clicks while not using it)
X100 now has faster AF than the X-Pro 1
Sometimes felt like an unfinished product. A beta.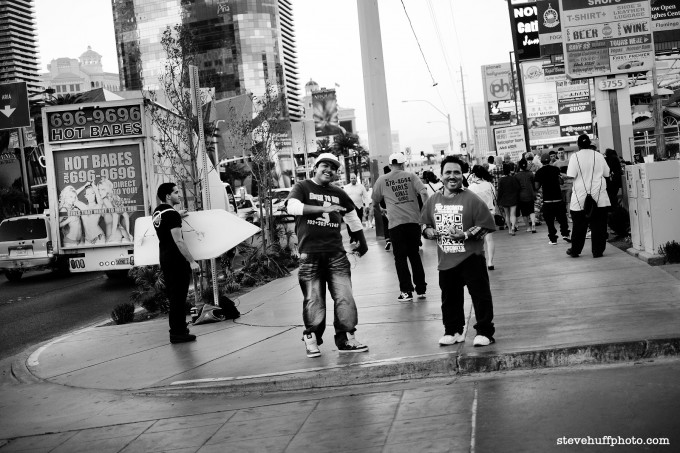 –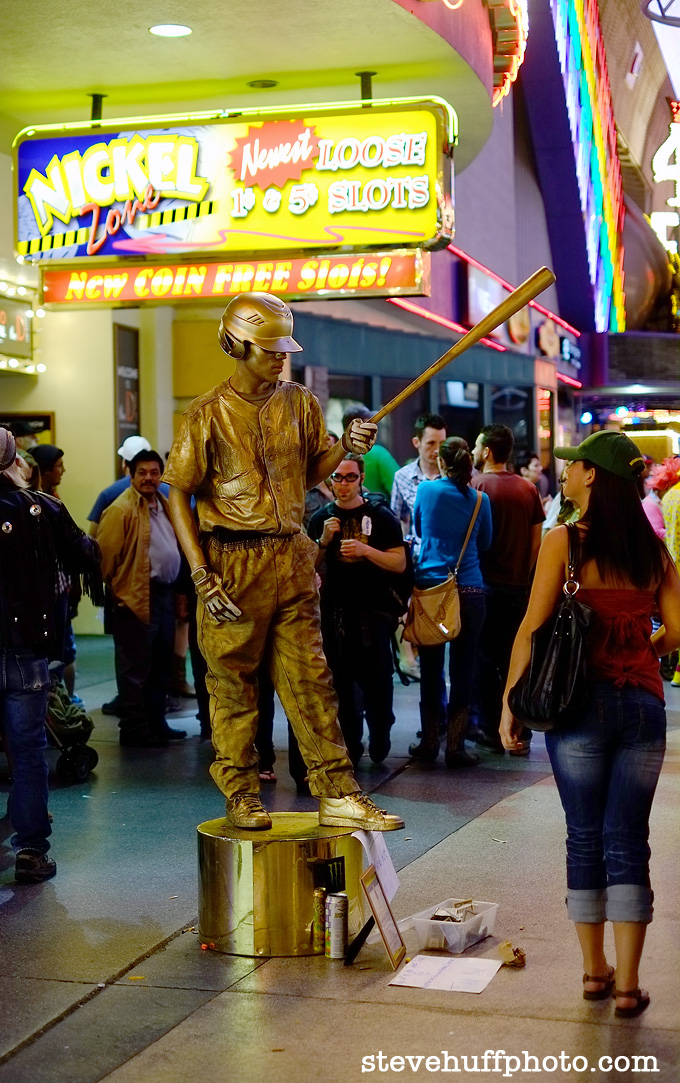 –
My final words on the X-Pro 1 – Who is it for and will I buy one?
So far, to this point I have written 5,744 words in this review. Pretty short for a major review but I tried to not drag it out and repeat things that I already talked about in the Fuji X100 review. Many of the features of the X100 are in the X-Pro 1 and the image quality and overall usability is about the same. If you liked the X100 you will really like the X-Pro 1. It does allow you more creativity than the X100 due to the ability to change lenses and even shoot with M glass but at the same time do not expect huge speed increases with this "pro" model. In fact, just think about it as you are shooting an X100 with different lenses and better high ISO.
The X-Pro 1 for me is a mixed bag. I LOVE AND ADORE it for what it is and the images it can pump out, but the speed and usability kind of knocks it down just a bit for me. I WANT TO LOVE this camera and I just really LIKE IT, though I like it quite a bit because like I said, the Fuji files have a way of putting out incredible results and remember, EVERY image here was shot in JPEG mode as RAW support is not available at the time of this writing. The image quality will only get better.
So who would want an X-Pro 1?
Someone who wants to shoot JPEGS. The Out of camera JPEGS are very beautiful.
Someone who wants to shoot Black and White – B&W even at ISO 6400 is GREAT. Rich B&W files here.
Someone who doesn't want to shoot FAST and doesn't mind slow and steady photography.
Someone who wants to shoot landscape.
Someone who doesn't want to spend several thousand more on a Leica M9 but wants a "Rangefinder Styled" camera.
Someone who owns an X100 and wants to have the ability to change lenses and have even improved high ISO.
Someone who enjoys shooting people/portraits or landscape
Someone who wants to shoot street using Zone Focusing
So who would NOT want an X-Pro 1?
If you own a Leica M9 and have been spoiled by the usability and file quality then you may not enjoy the slowness of the X-Pro 1
If you are used to speedy DSLR's and expect lightning speed
If you don't' want to spend over $2k for a camera and lens
Those who shoot sports, action or wildlife
Video enthusiasts – other cameras in this class have better video capabilities
Basically the Fuji X-Pro 1 is a camera capable of putting out SUPERB IMAGE QUALITY. To many, this is all they need to hear. When you nail it you will be rewarded with beautiful color, depth and sharpness. The 35 1.4 lens is THE lens to get so if you do order the body, make sure you order this lens with it. JUST BE AWARE that in LOW LIGHT, as in indoors or outside even that the focus will hunt some and occasionally NOT lock on. I feel Fuji will be able to improve this with a Firmware update just as they did with the X100, which users are reporting is now MUCH faster and MUCH more accurate. In fact, I am confident Fuji will do this. You can also turn on the AF assist which helps lock focus quicker. Also, keeping the power save mode to OFF is said to increase AF speed, which I confirmed does indeed do so.
I have TWO X-Pro 1's here that I pre-ordered and both have arrived. I have not yet decided if I should keep one or return them both before I even open them. The one I have been shooting with came from Fuji direct as a review sample. So I actually have THREE here! If it was not for the new OM-D coming in the next couple of weeks and the new Leica announcement on May 10th I would probably keep one for sure but as of today I am not 100% sure. I do love the EVF/OVF which is the same one used in the X100. These days, for me, an VF of some sort is a MUST.
I love the IQ I get from it, more so than most cameras I have shot with lately, well, really…any camera that has come out in the past year or so. It is HIGHLY capable in every area of IQ. Good light, low light, B&W and High ISO. It has an APS-C sized sensor so the IQ WILL be better than the OM-D but I have a feeling that the Olympus will kind of have it all. Speed, IQ, IS, Weather Sealing, Great video. I can not keep ALL cameras and I own the NEX-7 as well but the Fuji's always tug at my heart a bit as they have a little bit of soul and magic. I just wish Fuji would get the quirkiness taken care of!
If you want great IQ, RF style and fast primes and have $2000-$3000 to spend, the X-Pro 1 may be the camera for you. With the 35 1.4 it is 1/4 the cost of a Leica M9 body with better high ISO capabilities. You be the judge. If you own an X-Pro 1 or have shot with one feel free to comment and let me know YOUR thoughts. One thing is for certain, this camera has image quality that will make you smile every time you view your images 🙂
UPDATE: I did shoot with the camera using "Power Save ON" and "Power ave OFF" and I did see an AF speed increase with this set to OFF. After shooting in my house at 6400 ISO with the Power Save off, I actually am more happy with the speed. Still doesn't explain my freeze ups and other quirks but the more you use this camera the more you like it. Again, those damn beautiful Fuji files are sort of addicting 🙂 
Where to Buy the Fuji X-Pro 1?
You can buy the Fuji X-Pro 1 body at B&H Photo or Amazon
You can buy the 35 1.4 at B&H Photo or Amazon
You can buy the 18 f/2 at B&H Photo or Amazon
You can buy the 60 f/2.4 at B&H Photo or Amazon
You can also RENT the X-Pro 1 at LensRentals.com HERE! They are the best rental shop, period!
I will leave you with even more images from the X-Pro 1…Enjoy!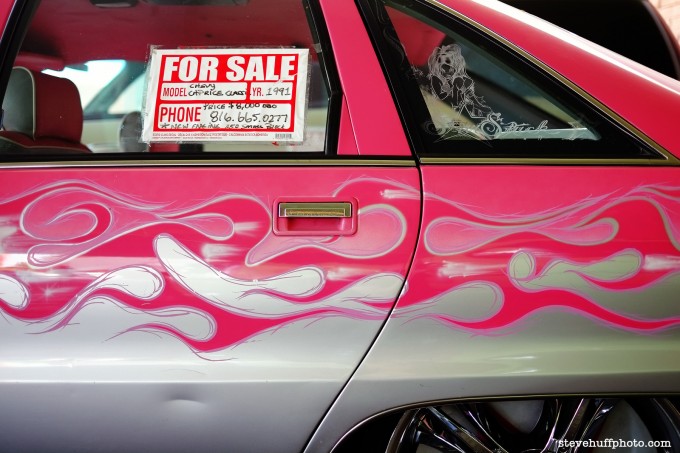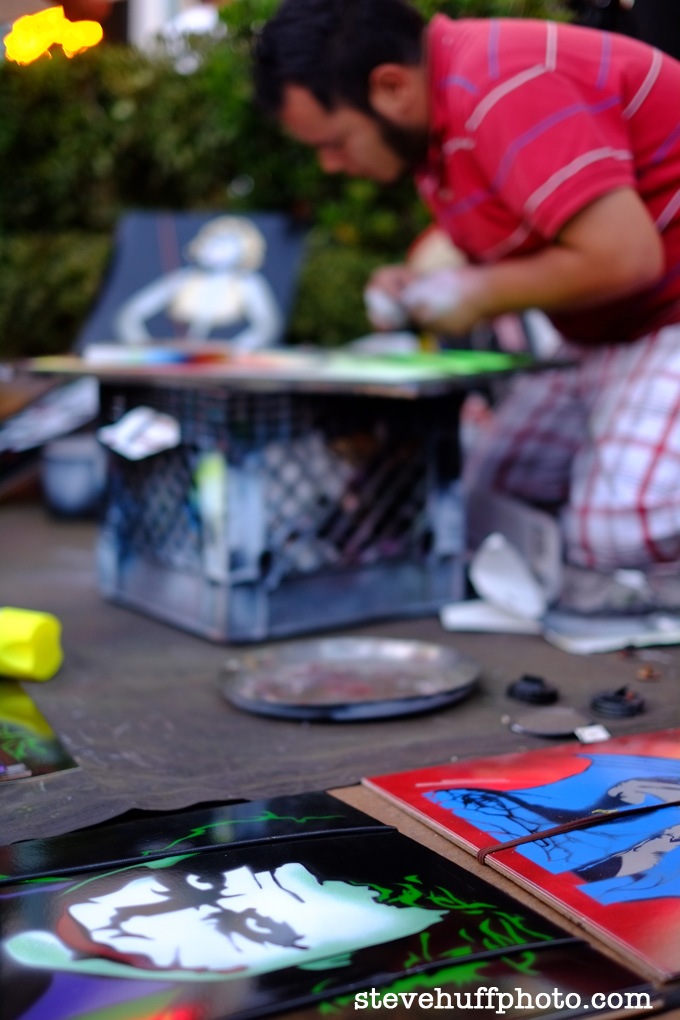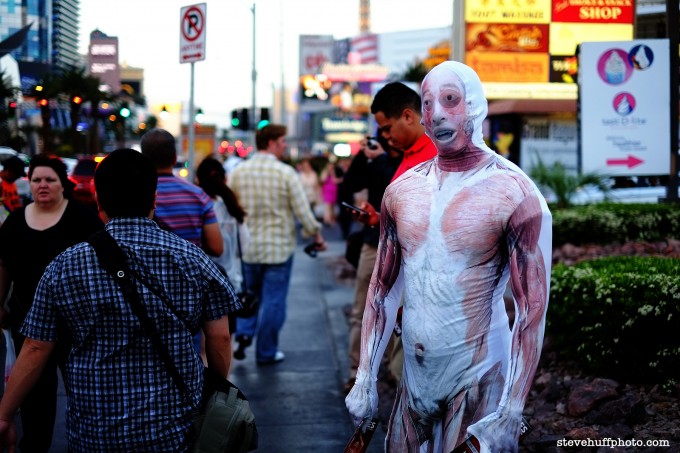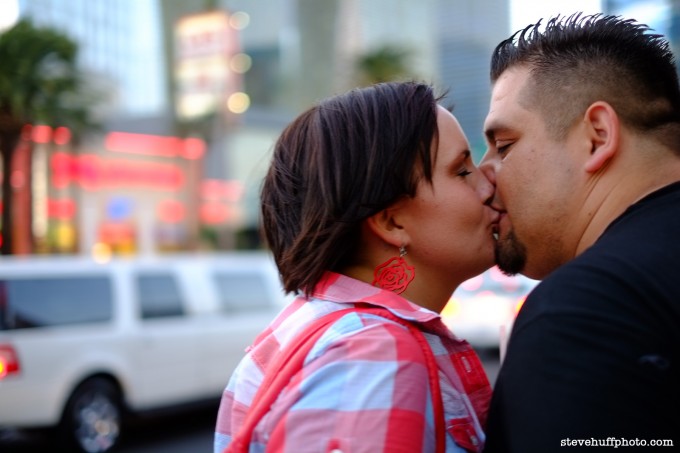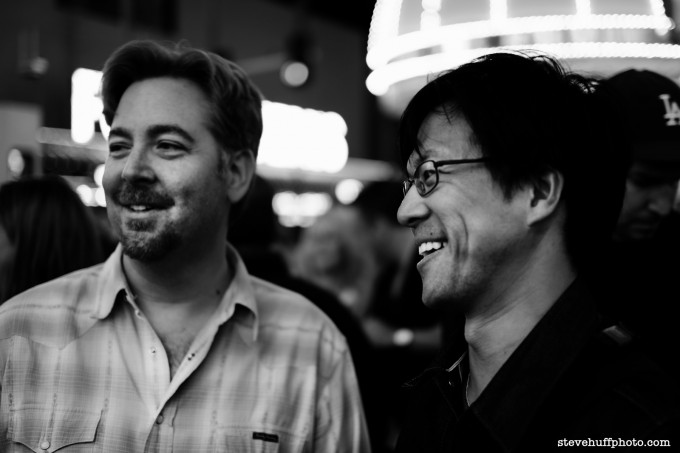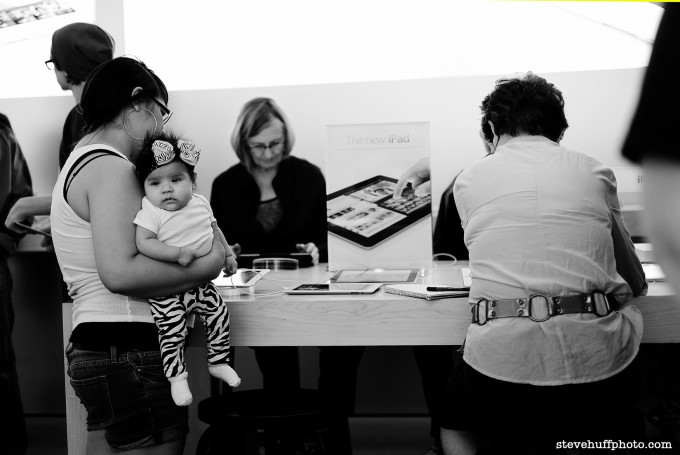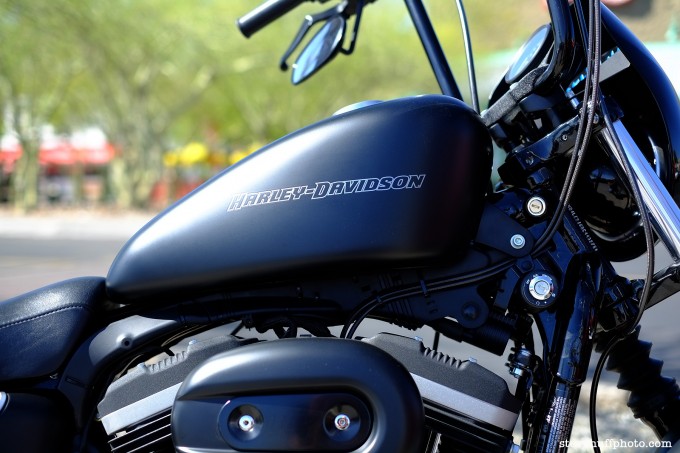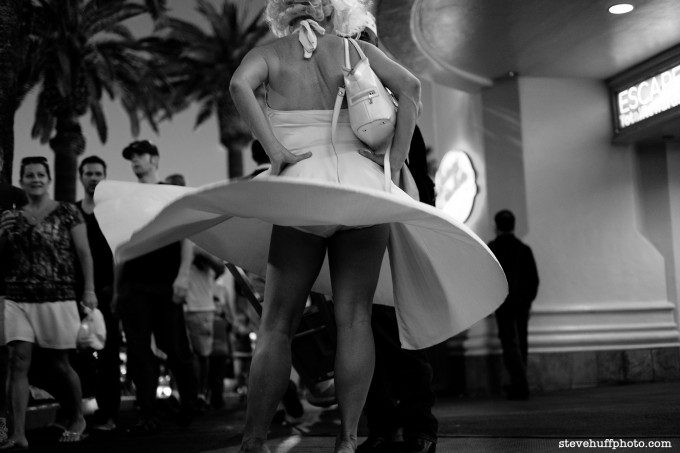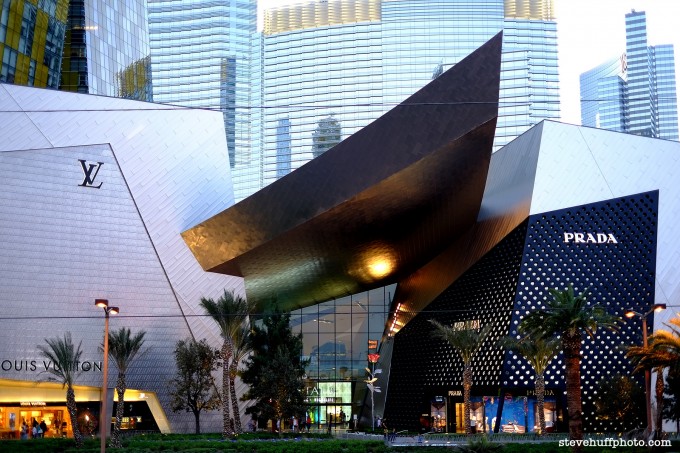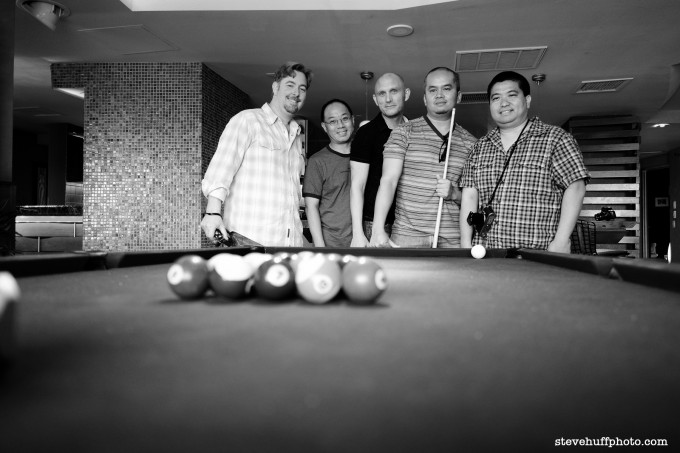 Fuji X-Pro 1 Accessories
The strap I used on the Fuji, which is VERY comfy is the Street Strap. Very light, soft and recommended. You can see it on Amazon HERE
Also, I highly recommend the Grip if you are going to decide to buy an X-Pro 1. It dramatically helps the feel of the camera and makes it much more comfortable to shoot.
ALL I ASK! HELP ME TO KEEP THIS SITE GOING AND GROWING!! IT'S EASY TO HELP OUT & I CAN USE ALL THE HELP I CAN GET!
Remember, anytime you follow my links here and buy from B&H or AMAZON,
 this helps to keep my site going. If it was not for these links, there would be no way to fund this site, so I thank you in advance if you visit these links. I thank you more if you make a purchase! I have nifty search bars at the upper right of each page so you easily search for something at either store! I currently spend 10-14 hours a day working on this site and the only way that I can pay for it is with your help, so thank you! Currently my traffic has been increasing but my funds to pay for the site has been decreasing, so any help would be GREATLY appreciated!
Even if  you buy baby food, napkins or toothpicks at amazon it helps this site, and you do not pay anything extra by using the links here. Again, you pay nothing extra by using my links, it is just a way to help support this site, so again, I thank you in advance 

If you enjoyed this article/review, feel free to leave a comment at the bottom of this page and also be sure to join me on twitter or my new facebook fan page and Google +  page! Also, you can subscribe to my feed at my subscribe page HERE and read these posts in your browser or news reader!