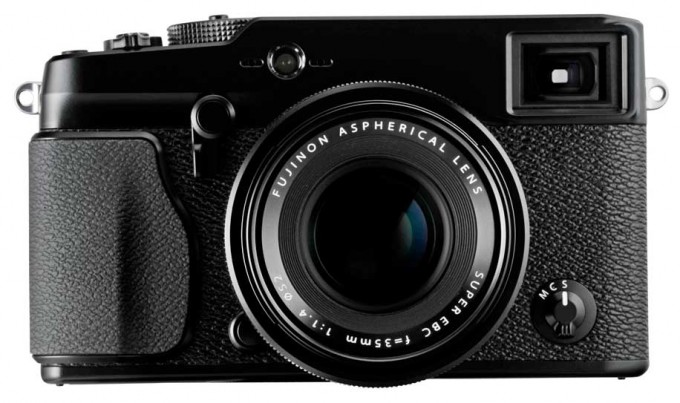 Hey Steve!
 I got my X-Pro 1 yesterday, and after some frustration and complaints, I am starting to like the XP1 more by working around some of the quirks.
Here are some workarounds to the quirks that I compiled. Some from discussions with others and some via testing.
APERTURE BLADE CHATTER
Option 1 (best one in my opinion): Turn the "power save mode" to "ON" under Setup menu 2, and set camera to OVF only. You lose the histogram, but aperture chatter or rattle-snaking is totally gone. You will still get the crazy back and forth from the lens and one or so "click." But no more chattering! And it will likely save battery too.
Option 2 Assign DOF preview to FN. Each time you press FN, it locks the aperture blades in place and stops the chatter. However, as soon as you touch the shutter button (even half press), the chattering will resume, and you will need to push FN again. At the very least, you can stop the chatter when carrying the camera around while the camera is turned on.
AF AND LOW LIGHT AF WOES
– Continuous AF – It is THE best and most reliable AF mode. It's generally a tiny bit faster than Single Servo AF (b/c it pre-focuses) and it will lock on close to macro ranges (without turning macro on). Better yet though, it will even lock on some contrast-less areas like the wall in my bedroom. Or my white comforter. And yes, even at low light.
– Manual Focus and then use the AEL – You can auto focus on macro ranges (without turning macro on), but the AF does become super slow. But it will lock! It is nowhere as good as C-AF to lock on contrast-less areas.
– Single Servo AF – Unfortunately, the least reliable. Difficult to lock on at contrast-less areas. Will not lock on macro ranges. Faster AF than using the MF+AEL. Generally on par or a tiny bit slower than C-AF.
All my tests were done with the 35/1.4, with the AF Lamp turned OFF. The tests are subjective as I didn't time them with a stopwatch. But I'm very fairly confident that C-AF is the way to go if reliability is a priority. It is also on the X100. C-AF will probably drain the battery a whole lot quicker though.
Well, here they are. Maybe you can share this with the readers as a public service announcement. I'll keep fiddling with the XP1, and will let you know if I come across other workarounds as we wait (and hope) for some quick and reliable fixes from Fuji.
Take care and keep up the good work!
-Armando (a.k.a. "Armanius")