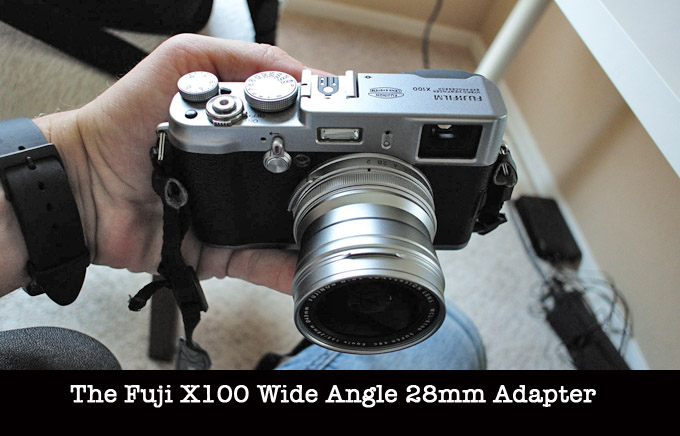 The Fuji X100 and the Fuji Wide Angle converter lens
Woo too! I have been waiting for this one and I was a bit nervous about it because I did not think that this add-on lens would retain the quality of the X100. Many times conversion lenses take away from the quality of the original lens so Fuji had to be on the ball with this one. From the tech specs it sounded like they were:
0.8x magnification factor to convert X100 lens to 28mm wide-angle (35mm equivalent)
All glass optical construction using four elements in three groups – (This is good)
"Made in Japan" for optimum quality – (nice)
FUJINON Super EBC coating – (perfect)!
Fuji sent me this lens in silver to review and like a kid with a new toy I have been shooting it for a day or two. Nothing special, just some shots around town to see how the lens renders and if it can hold up to the built in 35mm in quality.
[ad#Adsense Blog Sq Embed Image]
As I have already stated above, this new Fuji Wide Angle conversion lens will convert your 35mm Fuji X100 into a 28mm f/2 Fuji X100! This is a genius idea by Fuji to expand the usefulness of this popular camera and I suspect they will sell many of these.  Sure, going from 35 to 28 is not a huge difference but for many this will be a welcome addition to their X100 kit. I was skeptical of this lens when it was announced because I thought it would be a cheap add-on that would lower the quality of the files. When Fuji sent me the silver setup above to test out I was far from disappointed.
First of all, the converter lens is very high quality and you can feel this as soon as you take it from the box. It has a solid heft to it and just feels "good" when you hold it, like the $350 you spent on it was well worth it. Check out the video below of the lens on the camera. The packaging is also top notch and just like the X-Pro 1 lens packaging.
Distortion? Yes, so be sure to tell the camera you have attached the lens!
As you have seen in the video above, the conversion lens simply screws on to the front of your X100 as easily as you would screw on a filter. When it is on, the camera feels much more solid and substantial but it is still not heavy. After you attach it you have to go into the settings menu and set it up to tell the camera that the lens is on. This way you will get distortion correction with the out of camera JPEGS. If you do not turn this on then you will not get any corrections. Also, shooting RAW eliminates the in camera corrections as well and without them you do get some barrel distortion.
The 1st image is an out of camera JPEG with the lens turned "on" which will do some distortion correction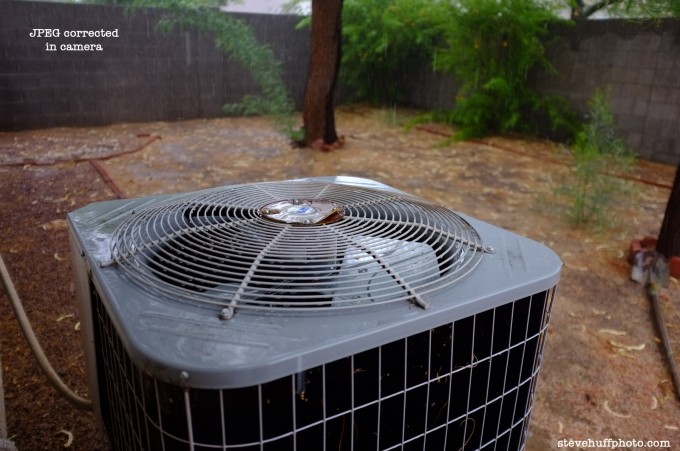 –
This next image was shot RAW without correction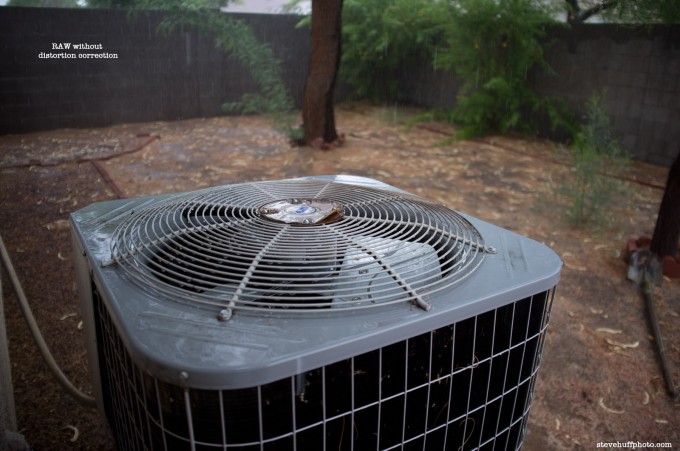 How is the image quality?
Fuji claims no loss of image quality from the original X100 lens and I believe them. Besides the distortion we get when we do not let the camera correct for it the images are sharp, beautiful and still share the X100's beautiful bokeh. I was impressed with this conversion lens as it did not seem to affect contrast, sharpness or overall look. The images still feel very "X100", just a bit wider. This is really cool because there have been a few occasions where I wished I had a wider angle view when I was out shooting with the X100. For $349 we can now add that wider angle and keep all of the characteristics of the X100 that we love, even the faster f/2 speed.
Click the image below for a full size sample. I did NOT have any correction on here so you can see what the camera gives you uncorrected. If you look at the full size you can see how sharp the lens is even on the sides and corners. EXIF is embedded.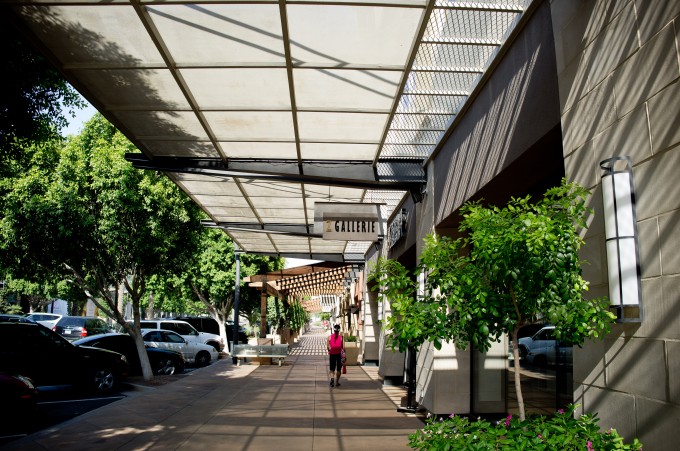 –
The wide-angle conversion lens retains that beautiful X100 look and feel. Click image for larger and crop. Again, no correction – this is from RAW but without any PP.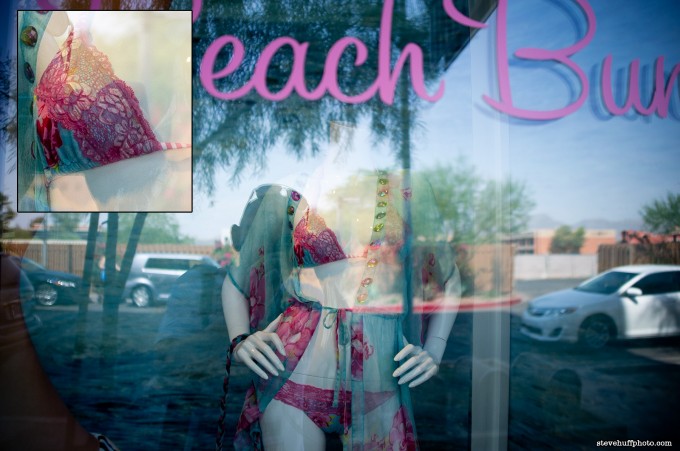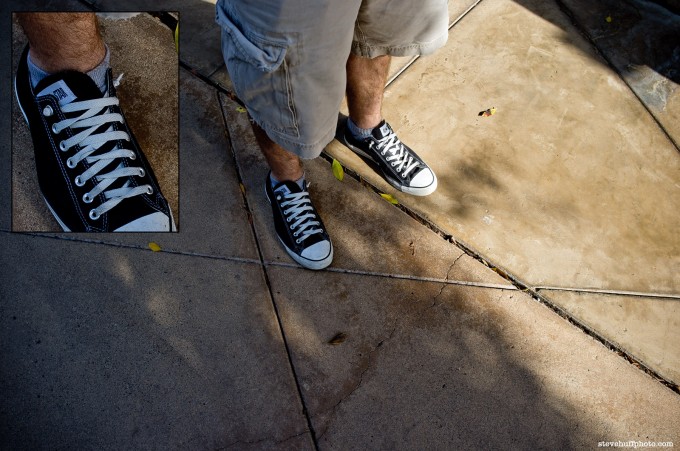 Is the Auto Focus speed affected? 
The AF speed does slow down a little when this lens is attached. I noticed it was not as snappy as without it but even so, it is acceptable for me. Again, the X100 is not a speed demon. Never has been and never will be but it has been improved greatly over the past year with firmware updates. Even so, do not expect to shoot action with this guy. With the conversion lens it slows down a bit but is still fast enough for everyday use. It had no issues locking on and giving me accurate results. Just remember it will be a little slower than without the lens attached.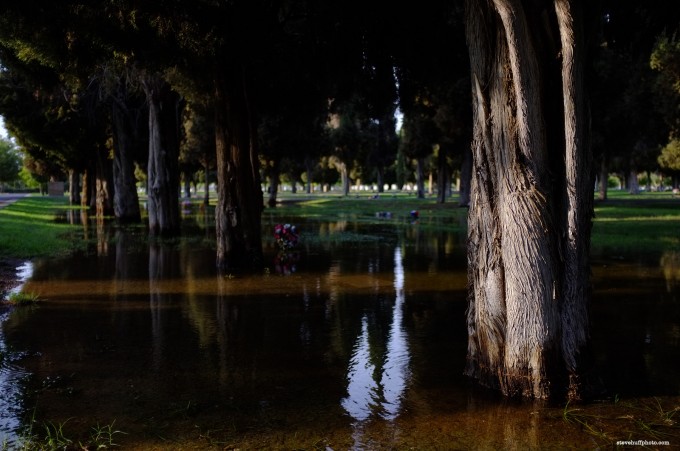 28 vs 35 – Not that big of a difference
Going from 35mm to 28mm is really not that big of a difference. It seems to me that Fuji should have made this a 24mm adapter so we would see a more dramatic change. 28 is a wide-angle, 35 is sort of wide-angle and 24 would have been in the super wide category. Going from 35 to 28 gives you a little more in your frame..but not much: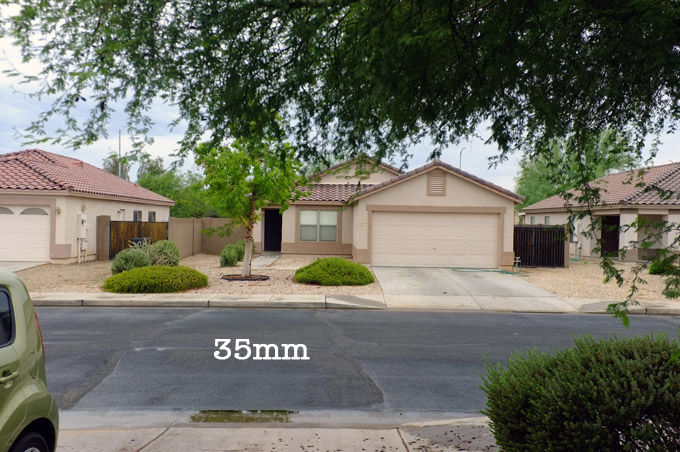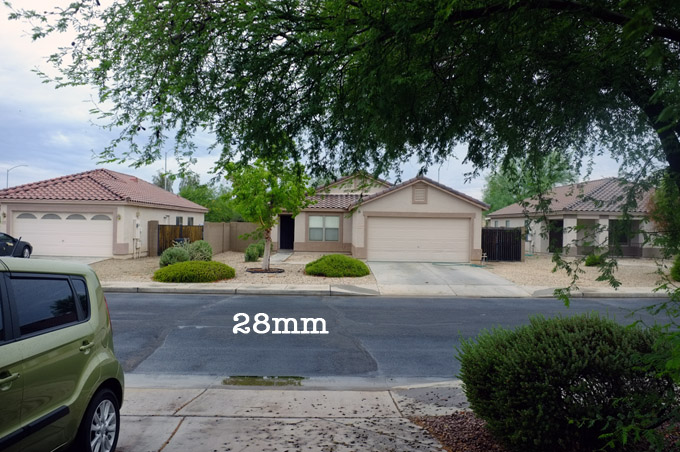 After looking at the images above you can see that the 28mm adapter will indeed give you that "wide angle" look. If you need that little extra bit of "wide" then this may be just what you have been hoping for.
Will I buy one?
So after just a few days with this will I buy the black one to go with MY X100? Well, yes I will as soon as I have the extra cash! I feel that Fuji has created an amazing add-on for our X100's because  not only did they make it quality in and out, this will add more versatility to your X100 by giving you a wider angle of 28mm so you can take in that little bit of extra space in your scene or composition. The 28mm focal length is nice to have and I have always adored the Leica 28 Summicron. Fuji X100 owners now have the option to have a nice and small 28mm f/2 setup for only $349. This is WELL WORTH IT to anyone who shoots with an X100 and wants that wide-angle option. Once again I give a high five to Fuji for continuing to support the X100 users!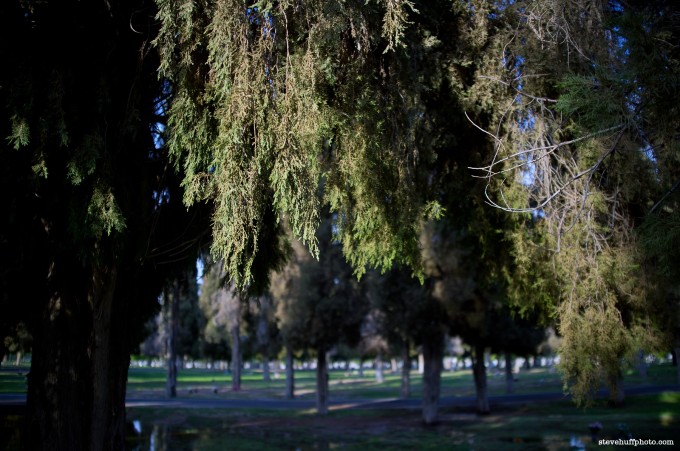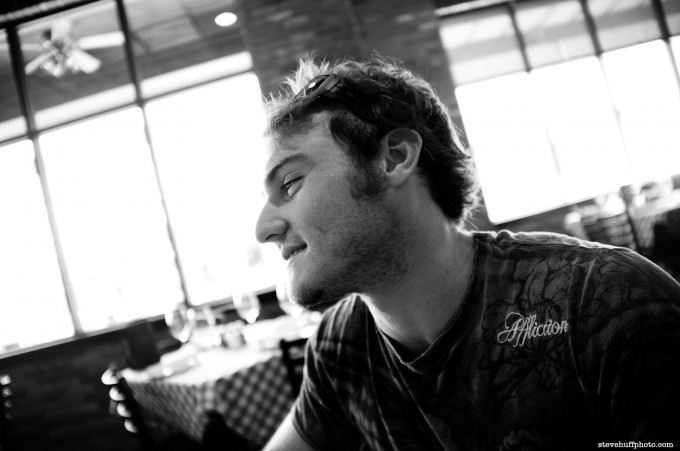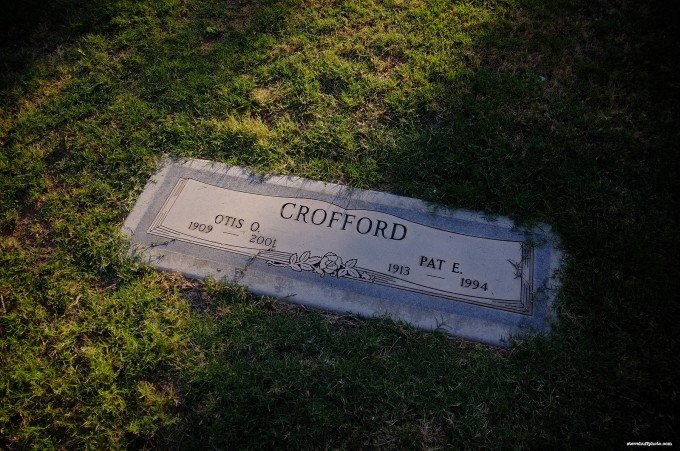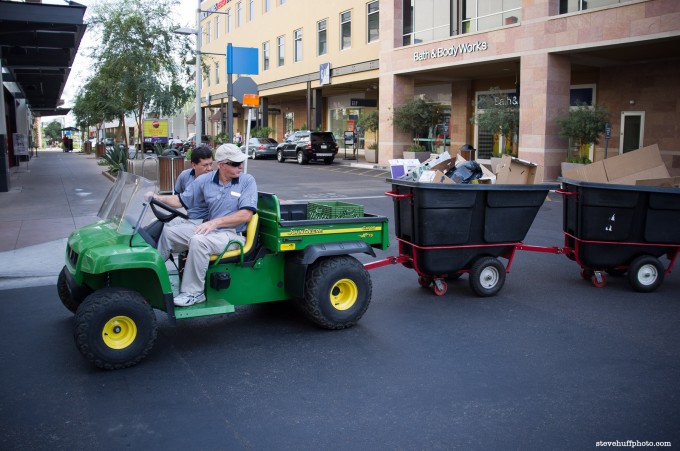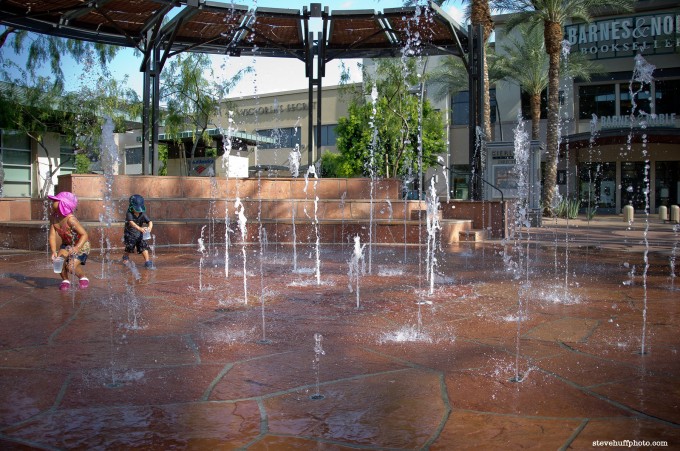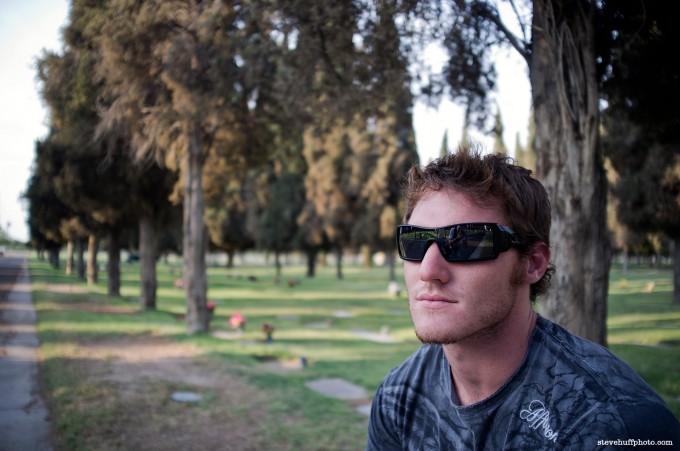 This little $350 addition helps push the X100, for me at least, into the "I'm a better choice than the X2" category. For $1199 plus $349 you have an amazing little camera that is now much more versatile AND CHEAPER than the little Leica X2. I've already shown in many comparisons that the X100 stands toe to toe with the X2 (minus the lens flare of the X100) in image quality so now it has even more going for it with this 28mm conversion lens. It's a beautiful setup and I highly recommend it for those who have an X100. For those trying to decide on a camera and are eyeballing the X100 and X2 or other cameras, ANY of them will do the job. Pick the one that speaks to you the most.
BTW, the image above were ALL shot with lens correction off because I forgot to turn it on when I 1st attached it! I will add some new images later with the correction turned on..check back to this page later or tomorrow for more!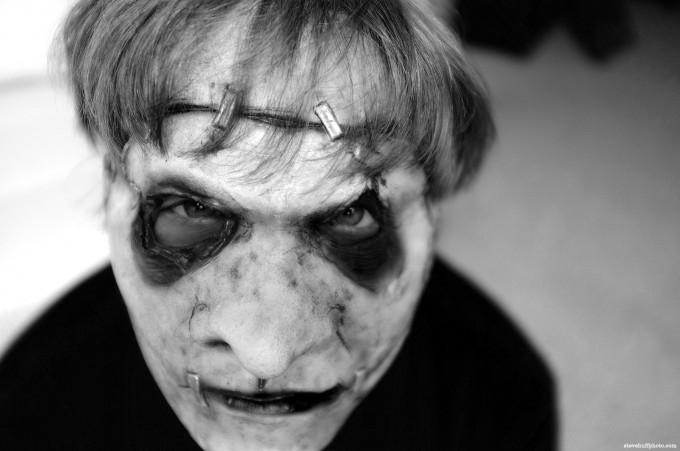 Where to buy:
I always highly recommend B&H Photo or Amazon, both of who are Fuji dealers.
You can buy the conversion lens at B&H Photo in BLACK or SILVER – B&H lists $349
Amazon also has these and at the time of this writing the black is in stock and the Silver is also available to order. – Amazon lists this at $399 for some reason.
Amazon also has the black special edition X100 at $1599, which is $100 off the $1699 price! (This is the set I have)