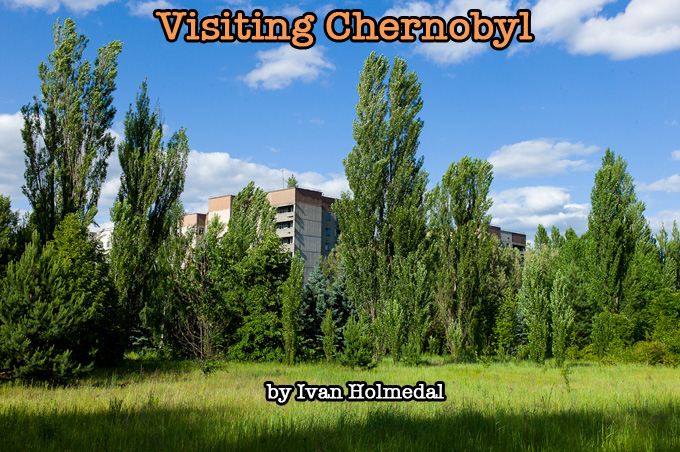 I have always seen the beauty in abandonment, buildings with a soul. It's like you step into another time, as if time is standing still. With that said, I have for a long time seen Chernobyl as an ultimate goal to photograph abandonment. It was also unreachable, in my head that is, for a long time. With the unseen danger of radiation I thought it was impossible to walk among the empty torn buildings. Adding to that, was the lack of knowledge of how people react to radiation. Last year, in a hut in the highlands of Iceland, at a photography workshop, some of us discussed the possibility to make a photo-trip to Chernobyl. There were some beers involved and nothing came out of it, until in February one of us had taken the initiative to check local travel agencies and prices for plane tickets. One thing led to another and soon we had booked plane tickets, a hotel and a guide in Chernobyl.
[ad#Adsense Blog Sq Embed Image]
So what could I expect from this trip and Chernobyl? Many thoughts went though my mind and I tried to picture in my head what to expect. What kind of pictures I wanted to make. The pictures had to be something else, something different, not like all the other Chernobyl pictures that are out there on the web. I wanted them black and white, and quite dark. Something that could creep inside the skin of the viewer. What I didn't expect was a lot of colors, like wall paintings, graffiti, beautiful green forests and a nice warm sun. So the creepiness I wanted, was more difficult than I thought.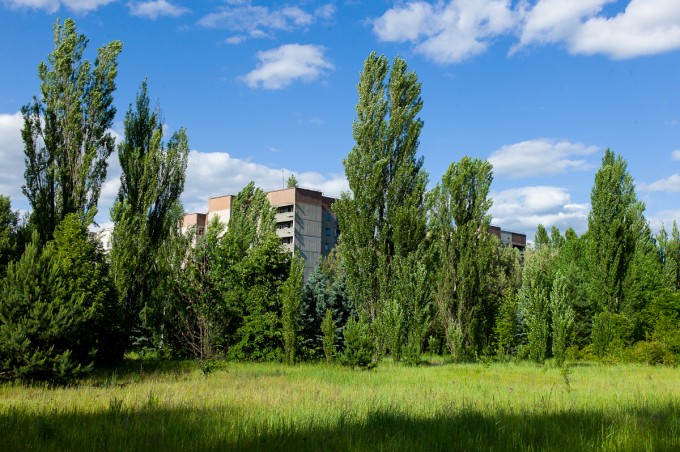 In the last few weeks before the trip I thought a lot about which camera and lenses to bring. I wanted to travel light, but without compromise. The Leica M9 and M6 would be perfect to bring. But what about the lenses? I left out my Summarit 35mm, Elmar 135mm and the Summarit 90mm. The two lenses I brought with me was the Voigtlander Nokton 35mm f1.2 and Zeiss Sonnar 50mm f1.5. No Leica lenses. The the 35 f1.2 would be great inside dark buildings, and stopped down a bit, it's as sharp as the Leica lenses. The Sonnar is also nice, where you get that "glow" at 1.5, but it's also sharp when you stop it down a bit (around f2). I did not need the sharpest lenses on this trip, as I wanted the pictures to show some feelings. The 35 went on the M9, and the 50 on the M6. Great combo! Oh, and I also brought my Olympus PEN E-PL2 at the last-minute. Used this for snapshots here and there, with the black and white filter, straight to jpeg files. I did travel light 🙂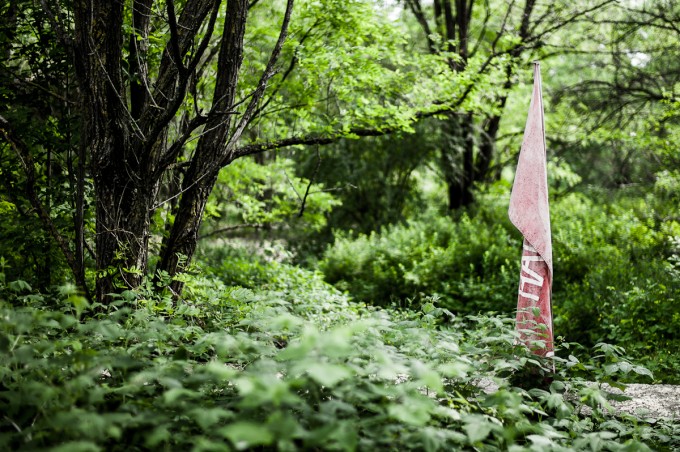 Chernobyl came closer and closer. We took the plane from Olso to Kiev, and I could almost smell the excitement in amongst us. After a night in Kiev, we were picked up and the 2 hour drive to Chernobyl went by fast. A couple of checkpoints later we were there. The radiation signs by the road reminded me were I was. You better not drift out in the woods here!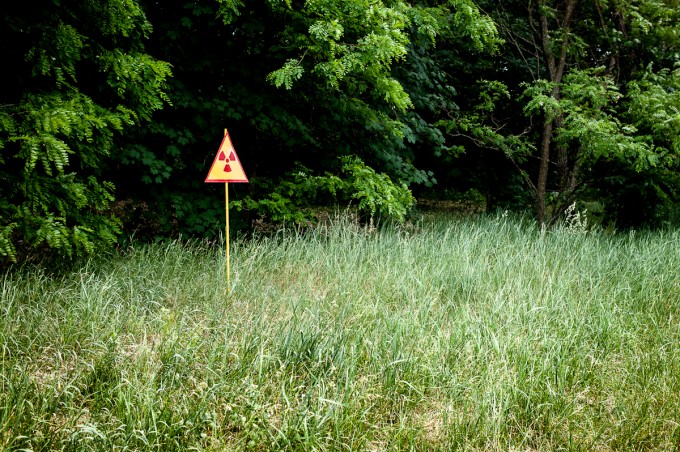 The catastrophic nuclear accident occurred on 26 April 1986 (01:23) in reactor 4 at the Chernobyl Nuclear Power Plant. The reactor suffered a power increase which lead to explosions in its core. This dispersed large quantities of radioactive particles in the air, carried by the smoke. A blue light from the radiation could actually be seen from the nearby town Prypiat ( Pryp'yat ). The 43,000 residents of Prypiat did not knew the extent of the accident at reactor 4, and it wasn't until thirty-six hours after the initial explosion that the residents were evacuated. By then the radiation level was over 60,000 higher than normal. They were given 2 hours to gather their most important belongings. The whole evacuation took 3,5 hours, using 1,100 buses from Kiev. They where initially told they would be evacuated for three days.
However, to this day, the town is uninhabitable.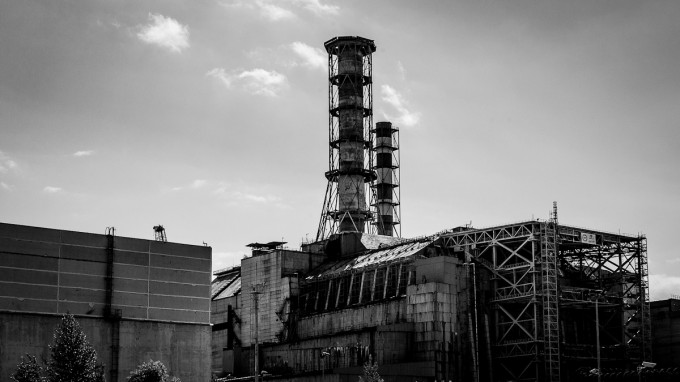 We had almost two days in Prypiat. We stayed at a local hotel (if you can call it that) approx 8km south of reactor 4 and Prypiat. All of the 4000 workers live there when they are not working at the site of reactor 4 and nearby sites. We could not go out after 20:00 as it was dangerous for tourists to wander the streets or visit the local pub. It was better for us to stay inside, check our pictures and talk over a few beers.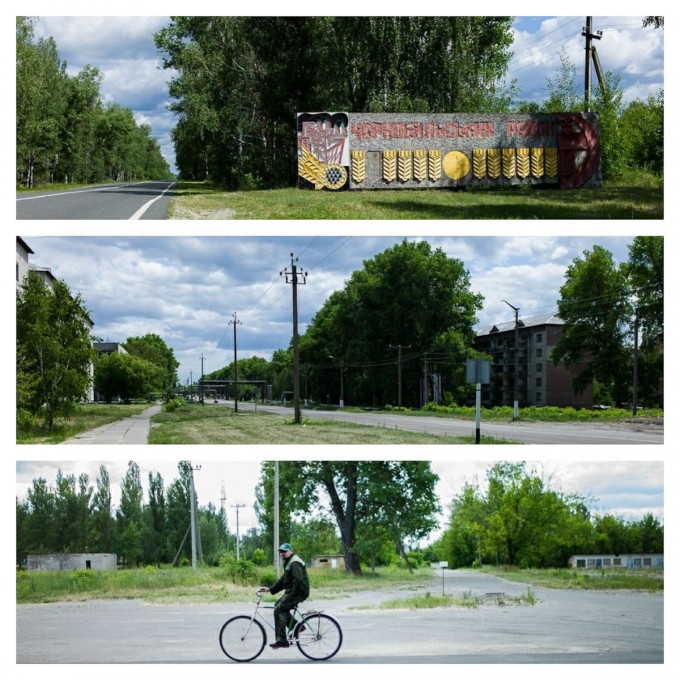 The rest of the pictures are from inside Prypiat. Abandoned buildings, overgrown vegetation, eerie feelings and a lot of mosquitos! I'll let the rest of the pictures talk for themselves. All pictures are from the M9, as I still working on the M6 pictures. I hope you enjoy this little article and that it could inspire to travel to Ukraine and Chernobyl. If you have any questions about the pictures, the trip or Chernobyl itself, I'll be happy to answer!
Best regards Ivan Holmedal
PS: I will publish a gallery with pictures from Chernobyl on my website, you can follow the updates on Facebook or my website. Cheers!
http://www.facebook.com/holmedalphotography
More photos from Ivan during his trip to Chernobyl