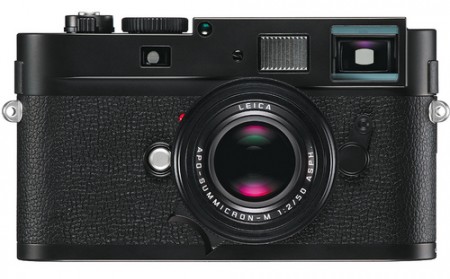 The Leica Monochrome is already outdated, therefore it will never be obsolete.
Huh? What did I just say? The brand spanking new Leica Monochrom that is going to be hitting the streets in just days or weeks is already outdated? Well YES I did just say that because it is 100% true. But I am not saying this in a negative way…I am saying this in a GOOD way. It is so outdated that it will NEVER be obsolete. It will always be relevant and a camera you can use when you want to be pure, magical and yes, dare I say classic. The Leica Monochrom is outdated simply because it can not and never will shoot in color! It's only a black and white sensor (and a damn good one) but for me, after thinking about it more and more over these past couple of months and after being able to shoot one for a while…well…it has made me realize how special this camera really is.
[ad#Adsense Blog Sq Embed Image]
The more I think the more I know that for me, the combo of M9 and Monochrom would due my dream setup. No, not the rumored and upcoming M10…the M9. I love the M9 as it has given me the best memories of my life. Other cameras can do the same things in many ways but in some ways they just can not. Unless you have been a Leica M lover or rangefinder shooter then it would be very hard for you to understand that statement.
As much as I love and adore my Olympus OM-D, and as much as I am impressed by the $650 Sony RX100, nothing has ever come close to giving me the experience of a Leica M. Not even the Leica S2.
The digital M is a lifetime companion for many shooters and while it may not give the best performance in some areas or be a camera for every situation it is not really about that at all. To me, shooting a Leica M is like being out of my body and being free from the "digitalitis" of most cameras. Yes, the Leica M9 and Mono are digital but they do not feel like digital. They still feel and operate much like the classic M film cameras (though the film M's are built even better and feel better) with the rangefinder window, the familiar M body shape and the confidence the camera gives you when you take it out. It is about simplicity, knowing what to expect each and every time you press that shutter button. It is about quality and using the most amazing lenses in the world. The results from an M9 or Monochrom using a 35 Summilux FLE or 50 Summilux ASPH is and can be breathtaking.
I have purposely avoided shooting an M for many months because I wanted to see if I could be 100% happy in my photographic life without one. With the new mirrorless cameras being so damn good these days, and the Olympus OM-D being my favorite of them all, why do I need a crazy priced M? The answer to that is simple. I do NOT need one. No one really NEEDS one but in life we have those moments where we WANT and we WANT because it makes us happy and fulfills us in some crazy way. The WANTS in life are the things that bring joy and happiness. While we may not be able to get all of the wants we want due to various reasons, buying something you truly have passion for and excitement for can really add  to your life. I am not telling you to go out and buy an M9 or M10 or Monochrom as that is all up to you but I am speaking for myself when I write about the passion and feeling and inspiration that I GET from shooting Leica.
With me, I give up many things in life just to own a Leica M. I have a basic car (Kia Soul), a basic house (worth about $90k), and I do not go overboard with anything in life. Basic clothes, basic computer, basic furniture and I admit, a huge ass TV  🙂 Running a blog such as this does not in any way make me rich or even well off so I have to live simple, but I am a fan of simple and really do not need much in life to be happy. Friends, family, love, passion, energy and happiness is all that is needed for me. Part of that happiness is enjoying my hobbies as well.
My passion in life is photography, plain and simple. So to buy a camera that brings me so much happiness and gives me my fondest life memories in return is a no brainer. I do not buy boats, I do not buy RV's, I do not buy expensive jewelry. The most expensive thing I own besides my modest house is my Leica camera and lenses and I have never in my life been happier than I am right now and no that is not due to me owning a Leica, it is due to my simple life, my family, my new family and additions to my home and my "Drama Free" rule to life.
So with all of that blabbing and ranting out of the way let me get back on topic. The Leica Monochrom is almost here and many are undecided on it. The best thing I can say to anyone thinking about it is to ask yourself a few questions:
Do I live and breathe to shoot in Black & White and do I want just about the best B&W results I can get digitally without the cost of film?

Am I ok shooting ONLY B&W, even if it means missing shots that scream for color?

Can I afford a Monochrom and an M9? Or a Monochrom and something else that shoots color?

Am I 100% sure I do NOT want to shoot B&W film (you can do this much cheaper with an M6 and Tri-X)

Do I enjoy shooting with a Rangefinder/Leica M? 

DO I already own Leica M mount glass?

Am I ok with a low res crap LCD on the back of my camera?

Do I want to shoot my M at ISO 3200 or 6400 and get great results?
If you answered YES to ALL of the above then it is a no brainer. Buy a Monochrom and be happy. It may be outdated because it only shoots B&W but it will never be obsolete as there is absolutely nothing out there like it and probably never will be. As long as the camera holds up it will be relevant as it does indeed give the best B&W results I have seen from ANY digital or any converted digital. I have been viewing Monochrom images every day for the past month and they have been gorgeous. I hope to have a full review up as soon as I can but I have to get a hold of the camera 1st.
I think that this camera will be bought by those with a huge passion for B&W photography as this is what it is all about. In my eyes there is a beauty to B&W (though not everyone agrees) so this is a niche camera, but one that will do well for Leica I think. The Mono with a 24 3.8 and 50 of your choice will make for a great two lens kit.  Same goes for a 35 and 75.
The next wave of Leica is coming so get ready for the onslaught. Leica fans will be pleased for the most part I think, and Leica haters will always be haters. The good thing is that for those of us who enjoy shooting with our rangefinders is that we now have many choices. The M8, M8.2, M8, M9 and Monochrome are now all choices we have in the Leica digital arena. All are great in their own way. Expensive as hell, but really great cameras. 🙂
Steve