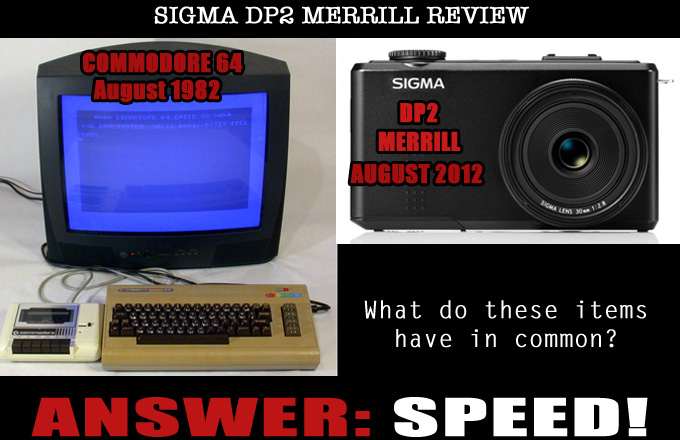 The Sigma DP2 Merrill Review- Gorgeous image quality, slow as molasses and irritating squeaky operation!
The Sigma Dp2 Merrill has been in my possession for a while but it is going back. In other words, I am not going to purchase it. But not because of the image quality. Before I even write one more paragraph I have to say that the image quality of this camera is flat-out amazing when shooting at low ISO with good light. I found it better than the Leica X2, Sony NEX-7, or just about any other comparable camera I have shot with in recent times. Using a 46 Megapixel Foveon Sensor, this Sigma DP2 Merrill is the 1st "DP" model I have seriously considered purchasing. With its 30mm f/2.8 lens that is razor-sharp giving you a 45mm f/2.8 equivalent, it is a perfect match to the sensor inside. Sigma also has a DP1 Merrill coming that will feature the same insides but with a 19mm f/2.8 lens giving us a 28mm equivalent.
This is a pretty extreme crop from a RAW file processed with the Sigma Photo Pro software…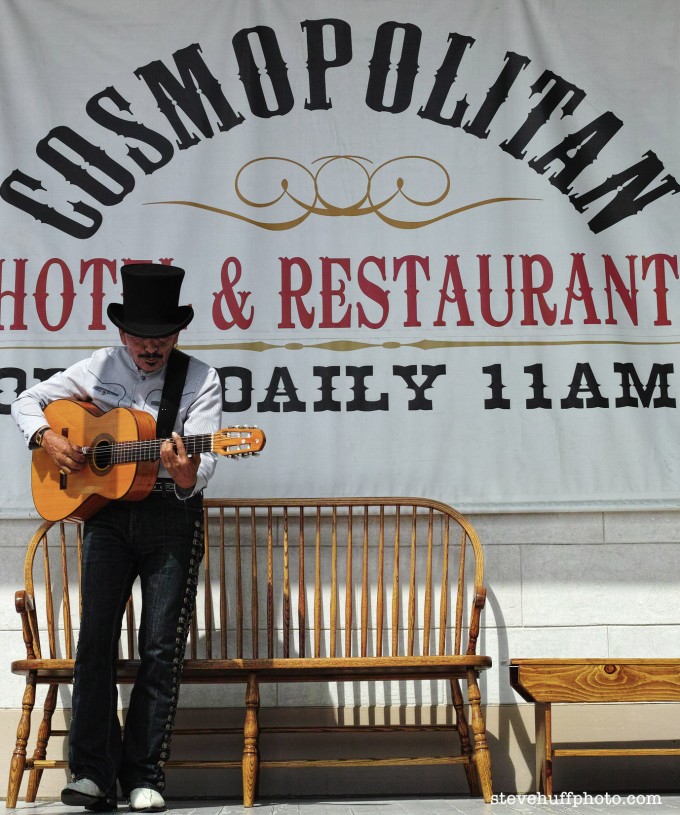 The incredible IQ of the 46 MP Foveon Sensor
FACT: The IQ from the Sigma DP2 Merrill and its 46 Megapixel Foveon Sensor is GORGEOUS, RICH, and with SUPERB COLOR. The files are loaded with detail, and I am just talking about JPEGS! In fact, I have never seen such good JPEGS before and the RAW files take it up another notch with more detail and richness. The Sigma goodness you have heard about is true..when it comes to flat out image quality.
[ad#Adsense Blog Sq Embed Image]
This review will feature images with the DP2 Merrill shot in JPEG and RAW.The JPEG's rock and the RAW's roll so either way it is all good. Sigma knows it's stuff when it comes to Sensor design. In fact the IQ from this camera is much better than my capabilities as a photographer.
The Foveon Sensor Technology as used in this camera was developed by Dick Merrill who passed away in  2008. Today Sigma continues his research and has dedicated this DP2 model to him just as they did in their flagship DSLR the "SD1". Sigma has MANY fans of this sensor technology and also many who dislike the sensor. With cameras that have always been uninspiring to use, the DP series has never made it to huge sales and success but rather is in use by dedicated fans of the brand and the Foveon sensor technology. I have seen some amazing photographers use the DP series with impressive results and while they may never take over the mainstream buyers, Sigma has the best sensor I have ever come across in almost..almost any 35mm digital camera and the lens in the DP2 Merrill is also outsanding.
The DP2 has a nice smooth rendering and even in full harsh AZ sun (as in the image below) we get a nice Dynamic Range and tones. Shot as a JPEG. This girl was singing for a quart of oil. Her and her BF were dead broke and their car leaked out all of the oil while traveling to Texas. A man came by and gave them $5 and they went in to buy the Oil. I asked for their picture and gave them $5 for some water, which they went in to buy immediately. To be young and adventurous again…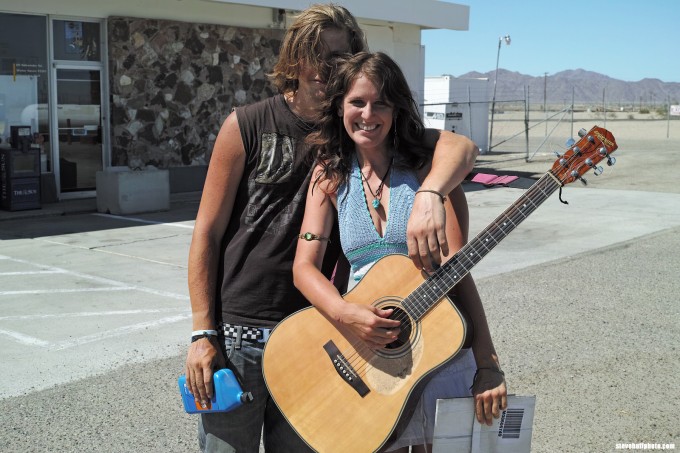 Here is what Sigma has to say about the lens built into the DP2 Merrill:
"The camera is compact and lightweight, and include "F" Low Dispersion (FLD) glass to correct aberrations and Super Multi Layer Coating to reduce flare and ghosting. With the 46-megapixel, full-color Foveon X3 Direct Image Sensor, the new DP cameras capture all primary RGB colors at each pixel location with three layers, which results in incredibly detailed images with a three-dimensional feel."
I agree with what they say above 100%. Notice they do not say anything about fast focus, fast operation, etc. 🙂
–
The Sigma DP Series..great image quality but slowwwwwwww ( I know, I know..I keep saying this)
I reviewed the old DP1 years ago when it was launched and enjoyed the IQ  but did not enjoy the teeny files and low resolution. I said back then that if Sigma could do this with a large megapixel Foveon then it would be a camera to seriously consider even with the slow as a turtle focusing and writing to the card. But that was 3 years ago so I assumed that with this special $1000 DP2 Merrill that Sigma would have sped up the feel and operation of the camera. I assumed that I would no longer have to sit there and wait for the AF to lock or the files to write to the card. Wrong. It is pretty slow when you compare it to the cameras that are out today. My little Sony RX100 is blazing fast with AF..the DP2 is very slow in comparison.
BUT it is not horrible. You can still take it out and shoot though you will not get any spontaneous moments. The image below was supposed to be of this dog licking a boys face but by the time the camera focus and fired the boy had moved away and the dog already pulled back. Even so, I ended up with a cute dog pic 🙂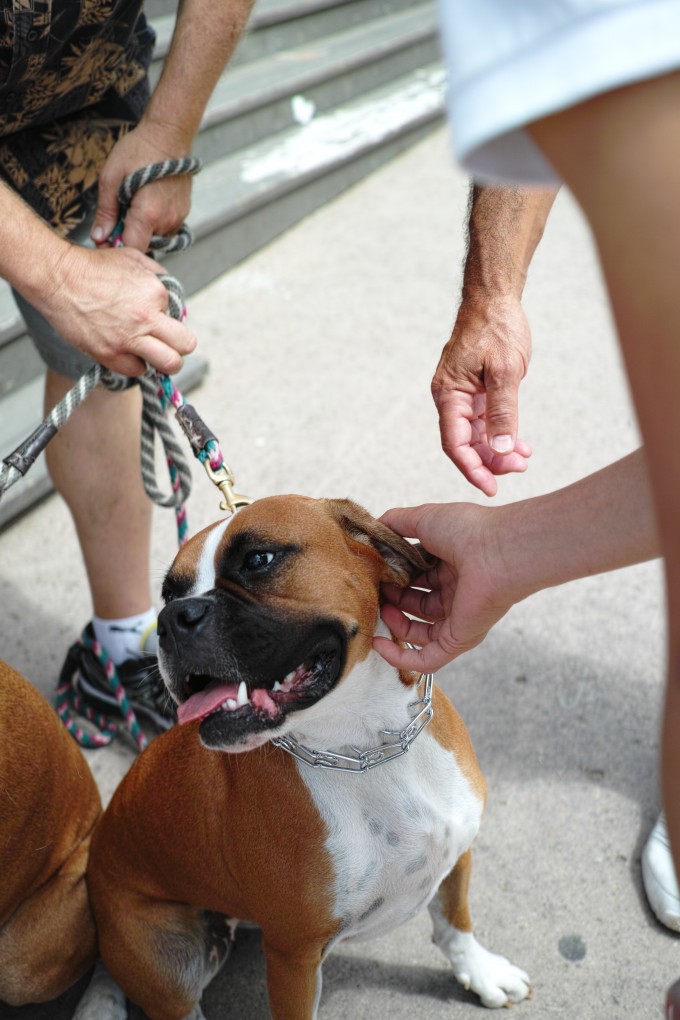 You can get an idea of the camera operation if you take a look at the video review I did below. You can also see the AutoFocus Squeak I have going on in this specific camera as well as the write times….why is it that Sigma cannot attain the level of AF speed that modern cameras in this price range deliver? Why is my sample squeaking when it focuses and why is the write time so slow? It seems to me that at this price point Sigma could have beefed up the processing and had some better quality control.
So to be clear and to sum it up…The AF is slow, the write time is slow, my camera squeaks and it retains that special "Sigma" usability factor, which is slow and sluggish. It hunts in low light when you try to AutoFocus and the high ISO is not the best by any means. This is more of a low/base ISO camera IMO.
With that said, I can not argue or complain in the slightest with the IQ. It is beautiful, and I am talking about out of camera JPEGS as well as RAW here. It seems Sigma did get this right as well as white balance, sharpness, detail, and everything where it REALLY matters, the final output of the images.
Rich JPEGS right from camera. Dynamic Range again, is superb. Color is great and the detail and subtleties are wonderful. The DP2 Merrill delivers in the IQ department no doubt. This is their best sensor to date.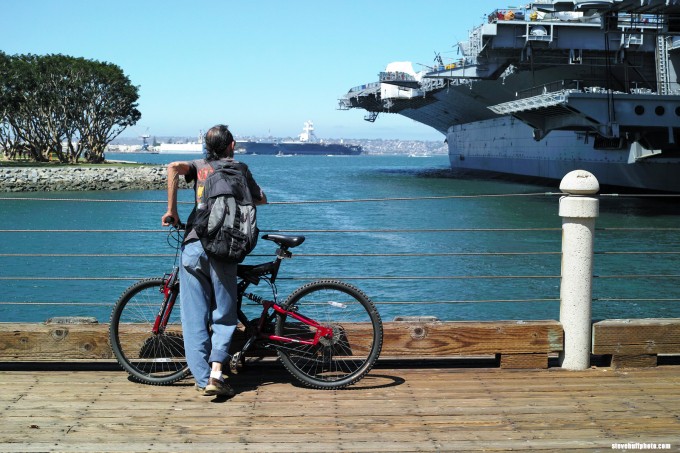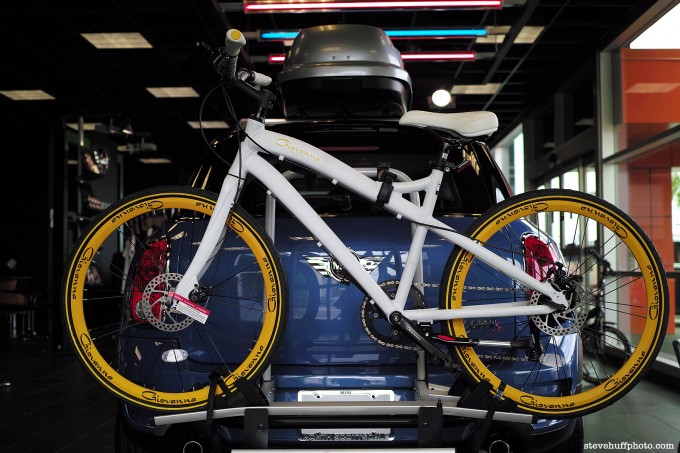 –
So just how good are the OOC JPEGS and the RAW files?
Like I said earlier…I shot all images in JPEG and RAW but since Adobe does not support the RAW files from the Sigma I had to download and install Sigmas Photo Pro software which while better than the Sony software that they supply with their cameras is still a bit slow and cumbersome (and crashed about 6 times on my iMac). I had to use it though as it's the best way to process the RAW files from the DP2 Merrill, and it works great giving superb detail and color.
Below are a few shots that you can click on and open up a larger version with a full 100% crop embedded into the photo. YOU MUST click it to see the full crop and the detail. The 1st two are shot in RAW and then I will post up a comparison between the JPEG and RAW versions…
These 1st two shots are converted from the DP2 Merrill's RAW file – click them for larger and full size 100% crop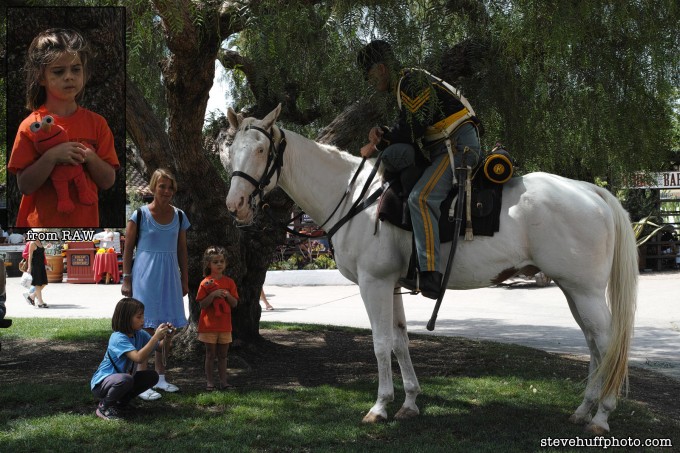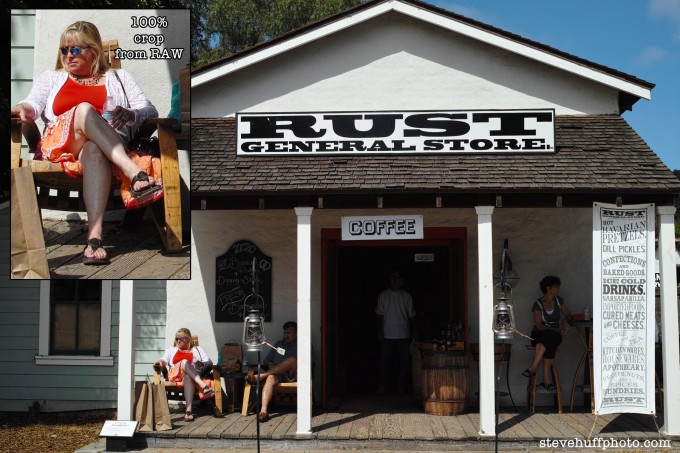 –
and now a comparison between the JPEG and RAW files with crops…
JPEG
If you click on the JPEG image below you can see it gives us really good detail and tones…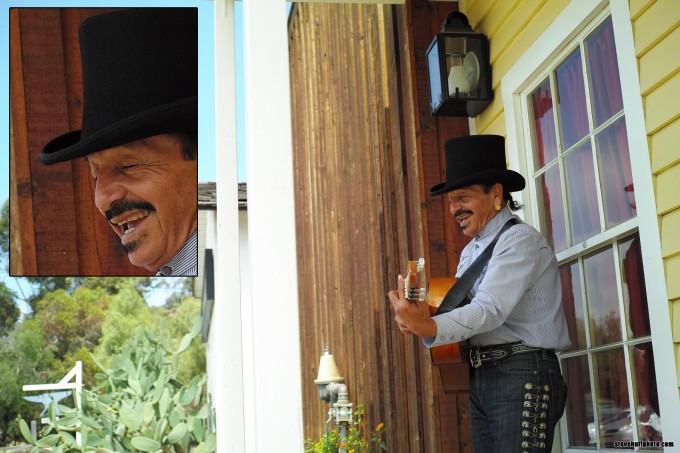 –
RAW
…but click on the RAW conversion and you will see MUCH better detail and tonality…RAW takes it up another notch for sure.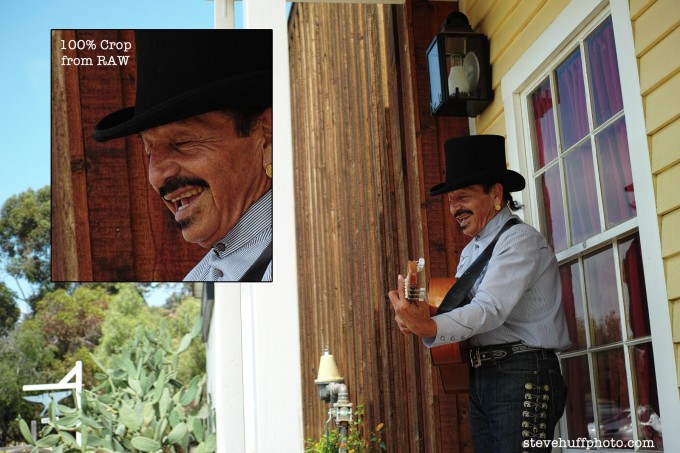 –
and one more…
JPEG
same as before – good color and sharp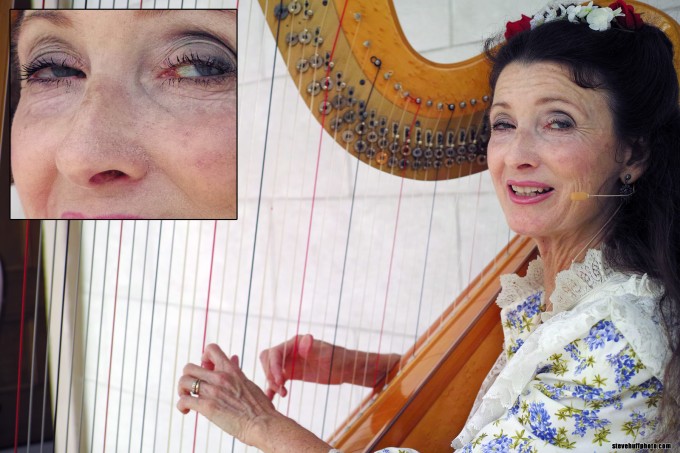 –
RAW
MUCH more detail – almost too much…and I prefer the JPEG color in this image but it does show how much more detail can be pulled from a RAW file.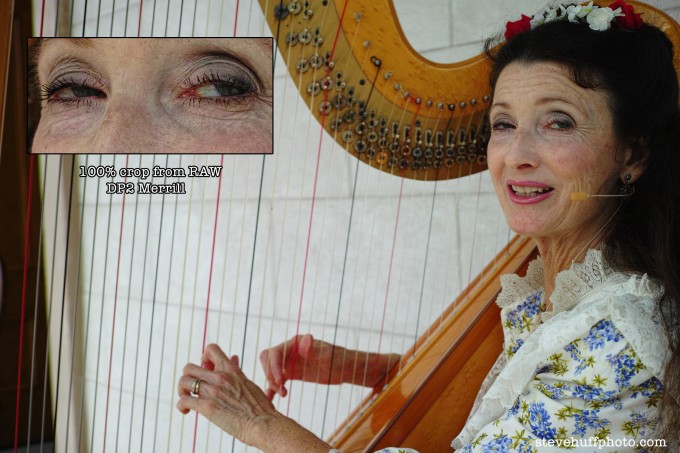 –
The Build, Design and Feel
The build of the DP2 Merrill is very good. In my hand it feel solid, simple and well, brick like. It is shaped like a brick with a few buttons and a dial attached. It doesn't have a blingy look, fancy features or anything special about its design. Compared to a Leica X2 it appears very plain, which many will love. My best friend thinks the design is perfect. I think it is a little bit dull and industrial but the design is not what we buy a camera for. We buy a camera to use it to create memories and capture life so as long as it captures the image I frame that should be all that matters. The camera has a metal body and construction and feels good but very blocky.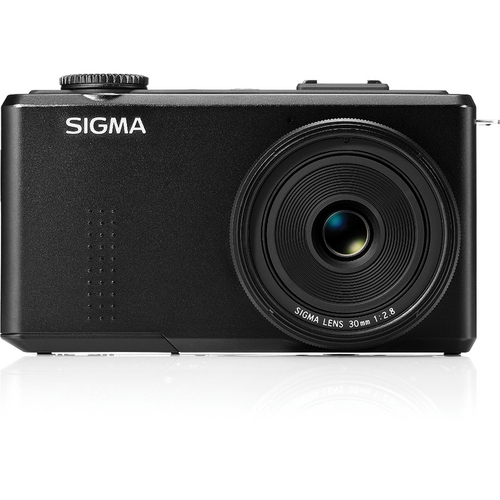 So all in all I have no complaints with the build quality or design. It is what it is, a Sigma DP series camera. The special part of this is the Sensor and the quality output, especially for the size. It is not a "pocket" camera any ANY means but it is not anything close to DSLR size either. It is more along the lines of a Leica X2 size wise.
The image below of my Son Brandon was shot in JPEG and converted to B&W using Alien Skin Exposure 3 – the DP2 Merrill has a fantastic lens that performs well even wide open.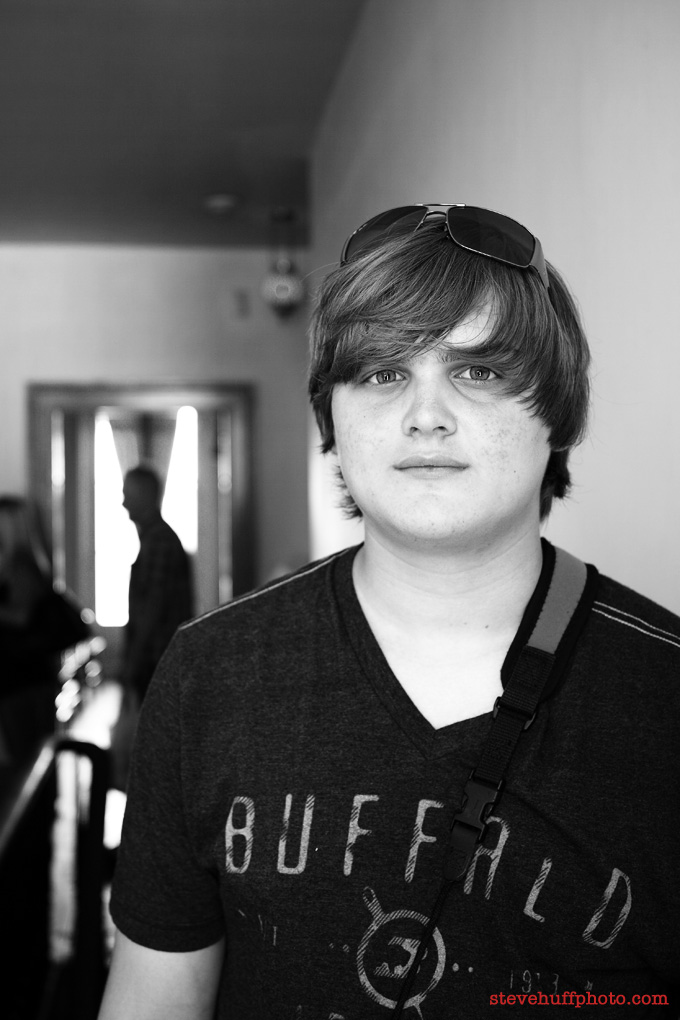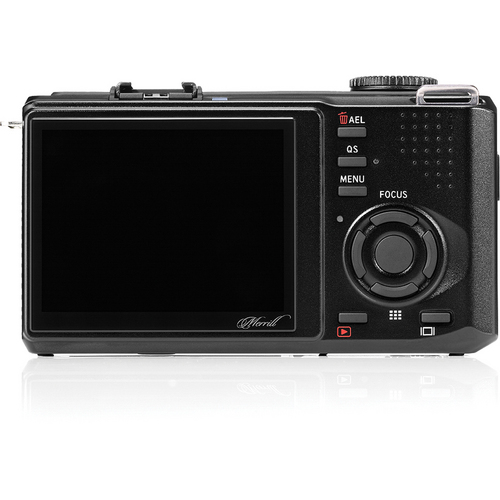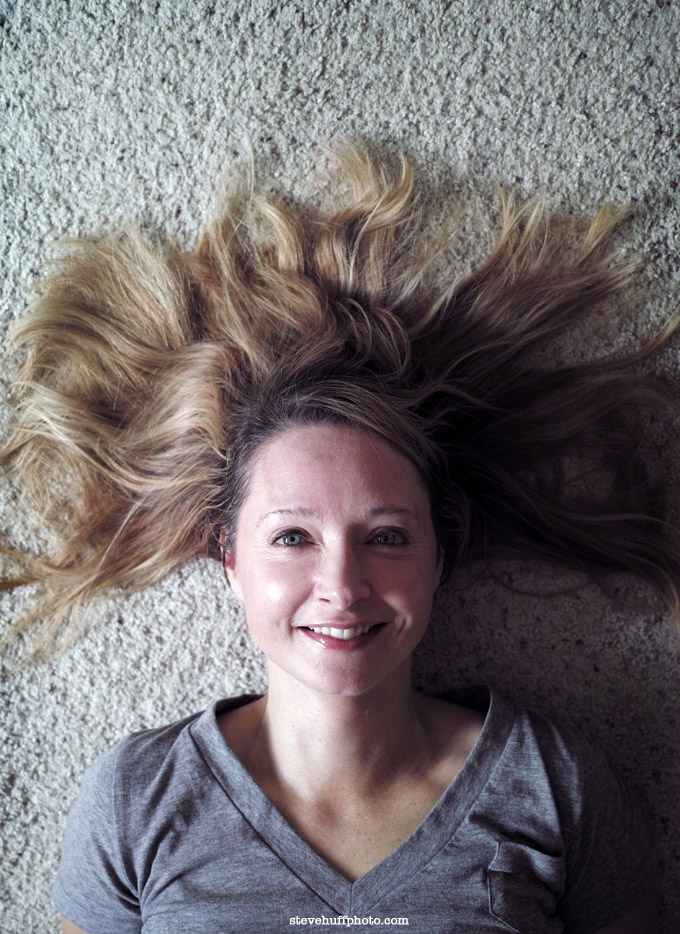 High ISO performance at 100-1600 ISO
The high ISO of the DP2 Merrill is not the cameras strong point. To see the beauty and quality from this camera you MUST shoot at low ISO in good light. Period. This is not a quick point and shoot camera to take of your children running around the house at ISO 1600. If you try this you will be highly disappointed. The DP2 Merrill is for "the patient photographer" – much like a Leica M shooter. Frame, compose, set, focus and shoot instead of "lift and fire away".
Below are some high ISO crops to show you ISO 100-1600 for those who want to see what to expect in low light.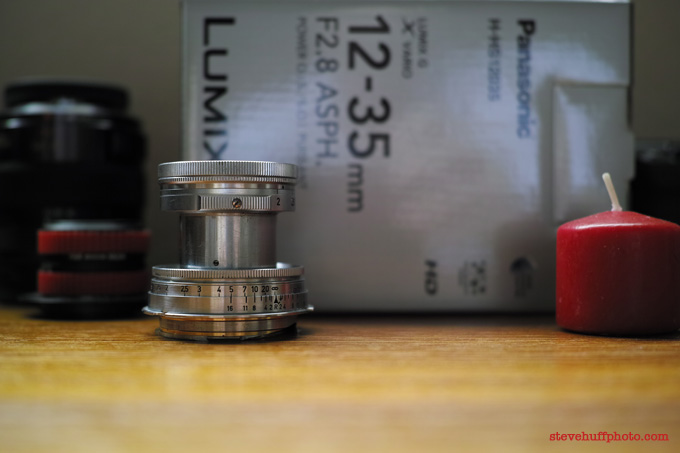 So bottom line on ISO and the DP2 Merrill? It is not horribly bad but it is nowhere near the better comparable price range cameras. My suggestion is to keep the DP2 to good light and low ISO and you will be extremely pleased with the output. If one thing has stayed the same with the Sigma DP series it is that the camera still lacks in comparison to other cameras where ISO is concerned.
DETAIL!!
The DP2 Merrill can do a few things VERY well. One of them is to reward you with gobs of detail in the files, and I am not talking about harsh detail either. Some CCD and CMOS cameras will give you detail but when viewed at 100% there is smearing, jagged edges or not so detailed details. While they do a fantastic job the CMOS Foveon sensor in this DP2 is pretty special. The lens on the DP2 Merrill is fantastic. It is sharp corner to corner, has pleasant Bokeh and is pretty much free from any serious or visible distortion (in my real world use anyway).
Want detail? The DP2 Merrill can give it to you! Click image below for full size file from RAW and view at 100%.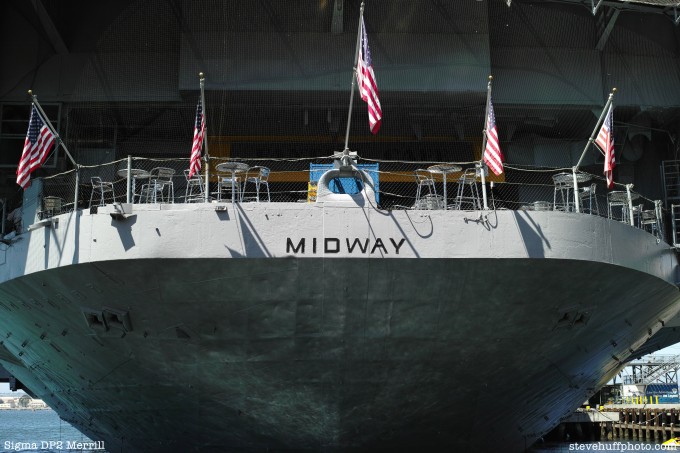 –
Here is a shot taken in JPEG mode with a 100% crop from JPEG – click on the crop to see it 100% full size – impressive for an OOC JPEG huh?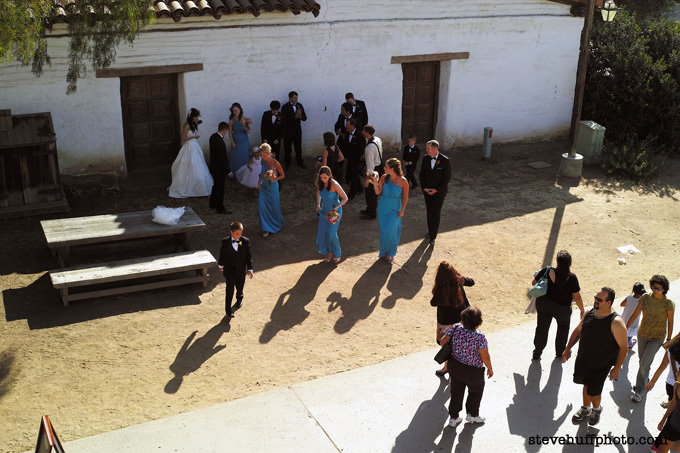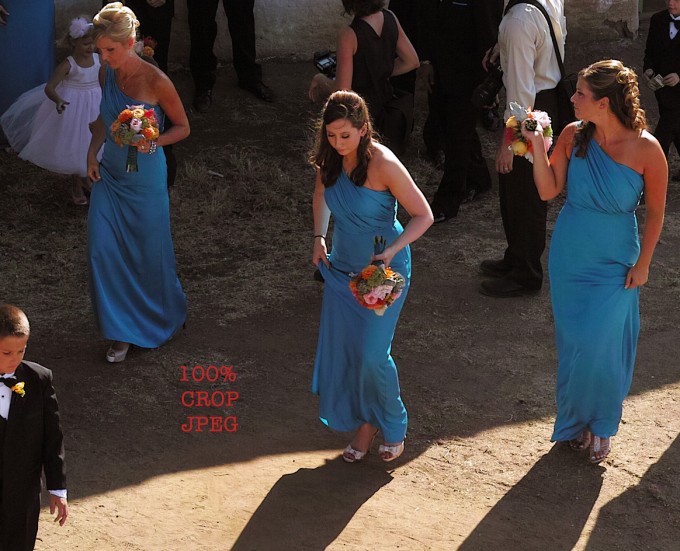 Sigma hit it out of the park with the 46 MP sensor because we finally have that Foveon look, Foveon color and Foveon detail with much more resolution than previous DP series cameras. Sweet! This is great news for fans of these sensors. FINALLY a camera for Foveon fans to be excited about.
–
Other features of the DP2 Merrill
This camera is not about all of the fancy features that many camera companies are stuffing into their cameras these days. You will not find any HD Video, you will not find any 5-Axis (or any) Image Stabilization and you will not even get a tilt screen or EVF/VF of any kind. There will be no self portrait mode, no panorama mode and no WiFi built in. What you will get with the DP2 Merrill is a simply designed basic camera that excels at one thing, all out image quality.
The camera can shoot video but I wouldn't recommend it. The camera also does time-lapse with its time lapse mode, which I am surprised they included seeing that other than that the camera is pretty plain jane. No art filters or photo effects are included either.
The DP2 Merrill is made for a select group of photographers. Those who want this camera KNOW they want this camera and they know about and accept the limitations of speed. You buy this one for its image quality and size and nothing more.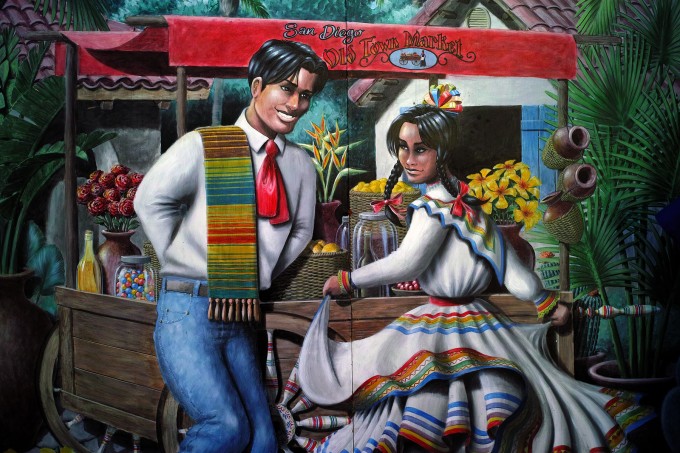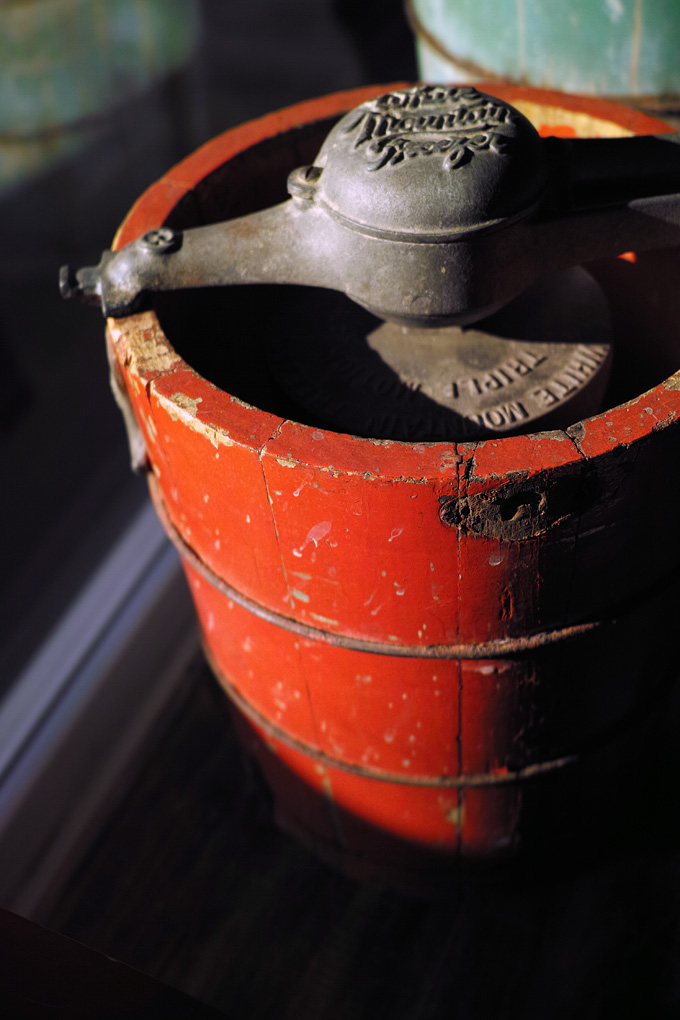 –
The Pro's and Cons of the Sigma DP2 Merrill
PROS
The image quality and sensor are beautiful – in the right hands there could be some astounding photos taken with this camera
The build is solid
The layout and controls are simple
The menu layout is easy to navigate and understand
The color, detail, dynamic range and overall look of the files is impressive
APS-C sized CMOS Foveon 46 Megapixel sensor provides tons of resolution..finally!
3D feel to the images, more so than any other camera I have used (besides full frame cameras like the M9, 5DII, D800, etc)
One of the more "magical" compact cameras available today in regards to the luxurious IQ
You can use manual focus using the dial on the lens and it works good
CONS
A battery hog..which is why Sigma ships this with TWO batteries (you better get a 3rd)
SLOW to Auto Focus
My camera had an annoying squeak when focusing (see the video in this review for example)
RAW files can not be opened with Adobe software so it's Sigma Slow Photo Pro
High ISO performance just average but this is a LOW ISO camera
Too Expensive at $1000 – $700 would be better (though half the cost of a Leica X2 with better IQ, just seriously deficient in other areas)
Write times to your SD card can take up to 18 seconds per image (see video for example) when shooting RAW or as little as 12 using super fast SD cards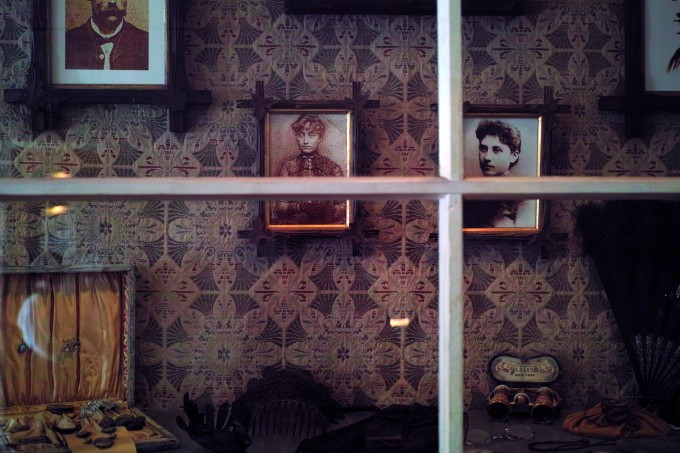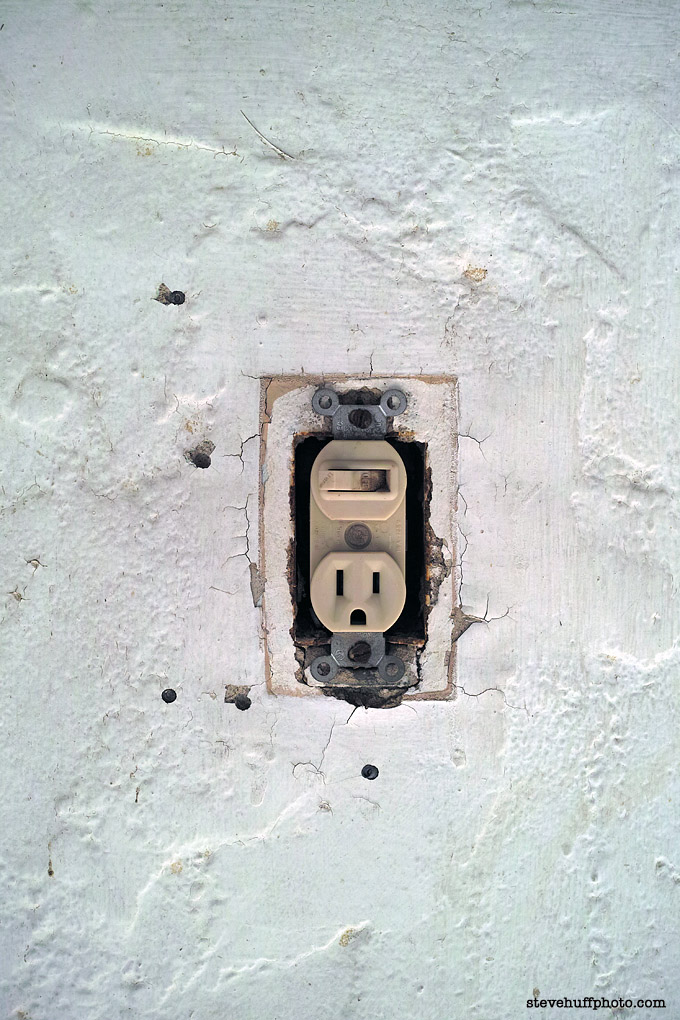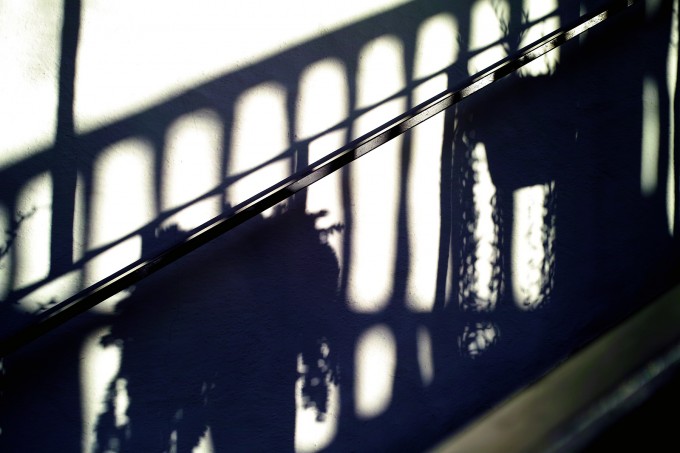 Bottom Line Conclusion
I know I sort of made fun of the Sigma DP2 Merrill in the title photo comparing it to a 1982 Commodore 64 Computer system but in all reality this is a serious tool for those who are serious about image quality. Just be aware that with this gorgeous sensor comes a camera that is slow to AF, hunts in low light, has slow write times and is built like a brick, literally. Sigma has come a long way in regards to the sensor since the early DP cameras but they have inched along slowly when it comes to usability and speed.
My camera had an annoying as hell squeak when using the AF (see the video above to HEAR it) and I am not sure if others have this issue or if I had a bad one but just be on the look out for squeaky AF. If you encounter it then return the camera. Maybe mine was the only one with this issue, who knows…but I think I have a defect in this sample which tells me QC may not be up to snuff.
Basically no one would be disappointed with the Sigma DP2 Merrill Image Quality. No one. It has deep and rich color, superb dynamic range, gobs of detail and this time around has plenty of resolution as well with super large 50-60MB files.
The JPEGS are fantastic but the RAW files are even better and I feel that Sigma has a camera that many will love and some will hate. It can be frustrating to shoot anything that moves so it is NOT recommended as a point and shoot or if you are looking to take photos of your running kids or pets. It is not recommended for low light shooting indoor either. The DP2 Merrill excels with landscape and even portraits. If your subject is still and you have enough light the DP2 Merrill can handle it.
I had a love/hate with this camera but am still not comfortable enough with the operation speed and low light performance to buy one for myself. What I do know is that the image quality is the best I have seen from any small camera to date. It's damn impressive and if I had this for a couple of months I am sure I could create some gorgeous photos with it. What you see in this review was basically a collection of snaps with the camera for the week and a half that I had it.
Not much else to say that I have not already said. It's a simple camera and this is a cut and dry review. Astounding IQ capabilities with slow AF and operation. If it were $699-$799 I'd probably own one for those moments when I want light and high quality for landscape, buildings, or portraits. Oh, I almost forgot to mention that the files from this camera are VERY 3 Dimensional in their feel. I LOVE the rendering of this camera..period. Just wish it was a bit more responsive, if so then I would have bought it.
If you feel the this camera is for you then the DP2 Merrill can be bought for $999 from B&H Photo, my recommended dealer who I have purchased from for over 18 years!
B&H Photo Sigma DP2 Merrill Page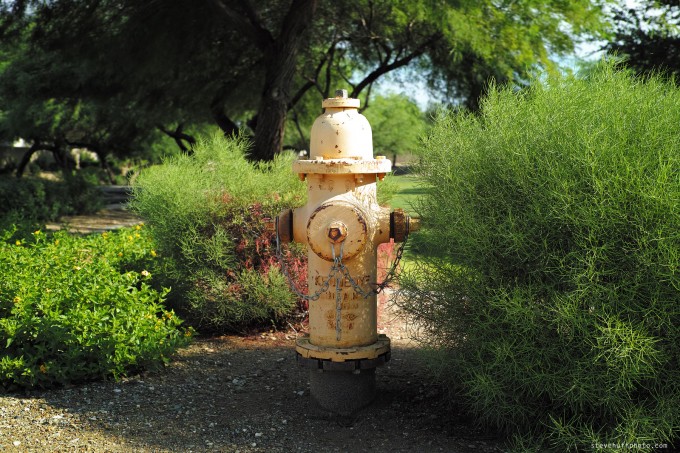 ALL I ASK! HELP ME TO KEEP THIS SITE GOING AND GROWING!! IT'S EASY TO HELP OUT & I CAN USE ALL THE HELP I CAN GET!
Remember, anytime you follow my links here and buy from B&H or AMAZON,
 this helps to keep my site going. If it was not for these links, there would be no way to fund this site, so I thank you in advance if you visit these links. I thank you more if you make a purchase! I have nifty search bars at the upper right of each page so you easily search for something at either store! I currently spend 10-14 hours a day working on this site and the only way that I can pay for it is with your help, so thank you! Currently my traffic has been increasing but my funds to pay for the site has been decreasing, so any help would be GREATLY appreciated!
Even if  you buy baby food, napkins or toothpicks at amazon it helps this site, and you do not pay anything extra by using the links here. Again, you pay nothing extra by using my links, it is just a way to help support this site, so again, I thank you in advance 

If you enjoyed this article/review, feel free to leave a comment at the bottom of this page and also be sure to join me on twitter or my new facebook fan page and Google +  page! Also, you can subscribe to my feed at my subscribe page HERE and read these posts in your browser or news reader!