The Leica M9 Does Spain
by Aravind Krishnaswamy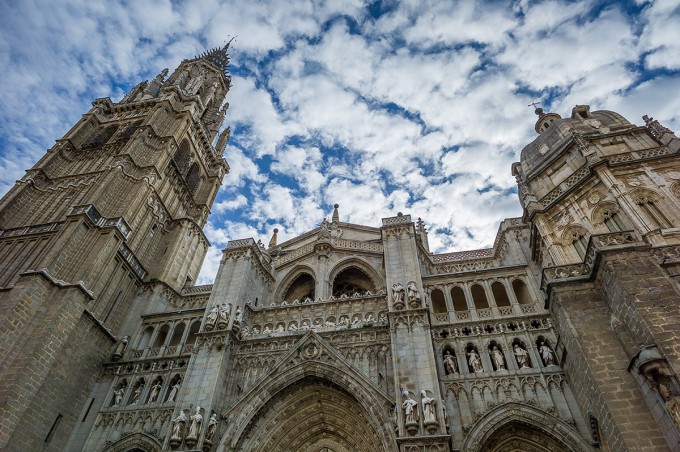 Earlier this summer I went on a tour of Spain with my 7 months pregnant wife, starting in Madrid and finishing in Barcelona. We were part of a tour group and over the course of about a week we got to enjoy the sights and tastes of primarily Andalucía, but also bits of Castilla La-Mancha, València and Cataluña. The last time I did a European tour, it was 2006 and I had only my DSLR so I lugged it along. Time time, I had the option of the Leica M9 and wanting as small and light a kit as possible I took it along with the 21 Super Elmar, 35 Summilux ASPH FLE and the 75 Summicron APO. All of this fit in a Tenba Mini Messenger along with a 13″ Macbook Air for editing my images.
[ad#Adsense Blog Sq Embed Image]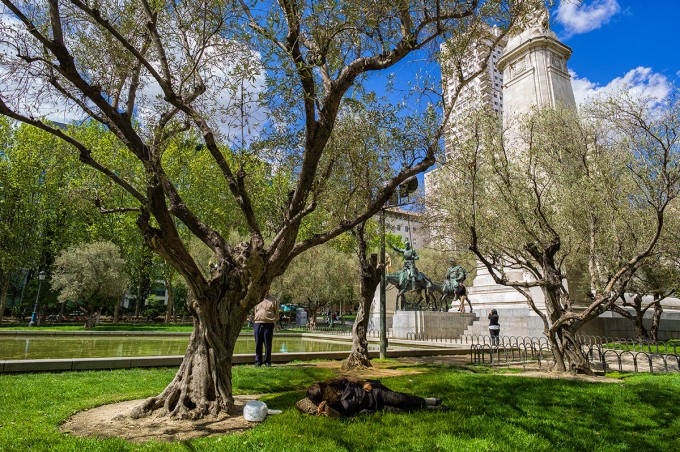 About a week before departure, the anxiety of having so much expensive equipment with me drove me to try and pack a DSLR kit into the same bag. I took only one lift of that loaded bag to my shoulders to convince me it was a bad idea. My Leica kit went with me everywhere, to all the sights, all the meals, and no point during the trip did I feel "camera bag fatigue" nor was I tempted to leave the camera behind in the room safe.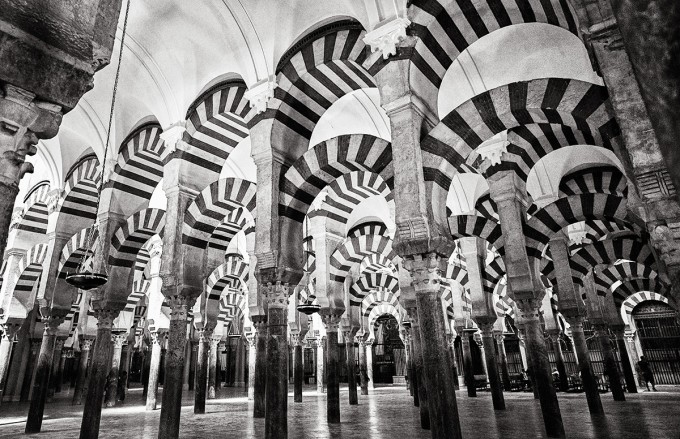 On the way from Madrid to Seville is Cordoba where there is a Cathedral-Mosque, a world heritage site. The place has a long history, starting off as a pagan temple, eventually becoming a Visigoth church. After the Umayyad invasion of Spain in the 8th century it was turned into a Mosque and over the next couple of centuries expanded much in size. Then during the reconquest of Spain, a Catholic Cathedral was built in the center, giving the place a combination of architectures you're unlikely to find anywhere else.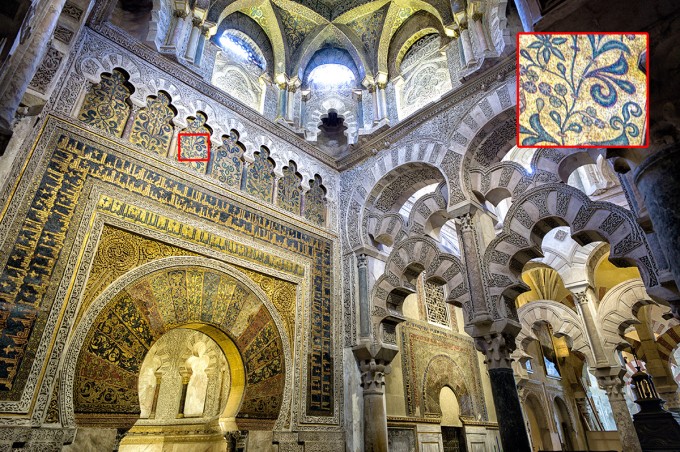 One of the distinct advantage of not having a big mirror flapping around is the low shutter speeds you can get away with. I made the above image hand held at 1/3s. I managed to brace myself by a railing and fired off a couple of shots to be sure to get a sharp one. You can see in the inset how much detail the 21 Super Elmar can capture wide open even at such slow shutter speeds.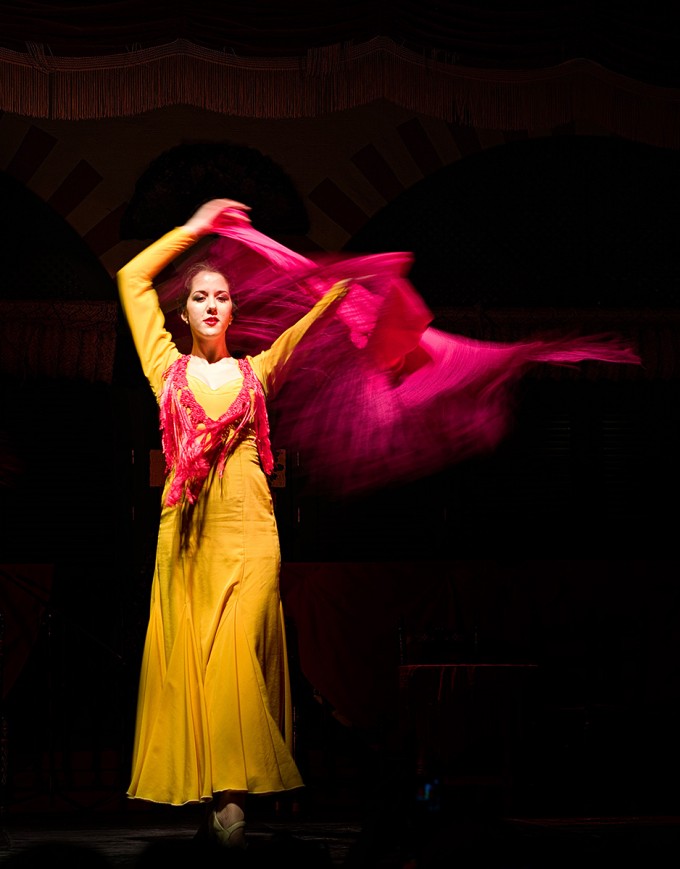 On the evening we arrived in Seville, we were treated to dinner and a wonderful Flamenco performance. I didn't want to spend the entire performance behind my camera, so I opted to make the occasional image and it was the perfect chance to use the 75 Summicron APO. I initially focused on creating images at high shutter speeds to freeze the dancer's motions.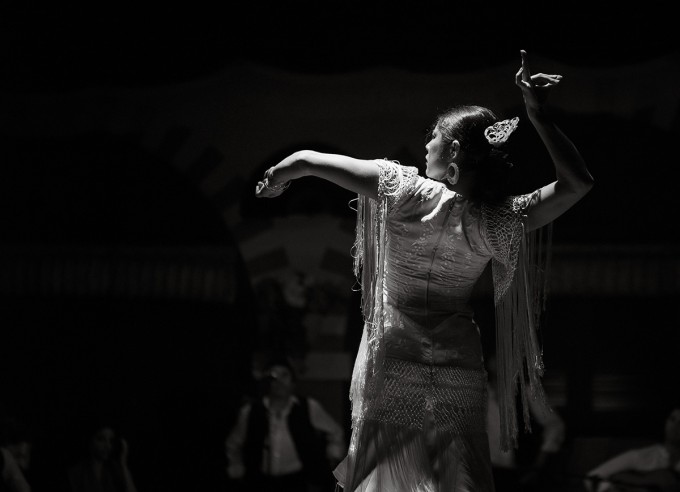 Then, I started experimenting with blurs. Again, since there wasn't mirror slap to worry about, I could hand hold the 75 Summicron at shutter speeds of about 1/30s to freeze the dancer's faces but get motion blur on their arms and dresses.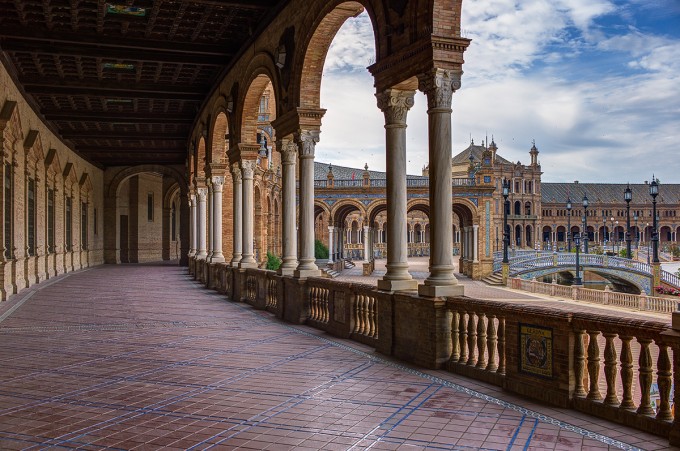 The next morning, one of the first places we visited was Plaza de España. This scene may look familiar to some as portions of Attack of the Clones was filmed here (some scenes taking place in Naboo). With the incredibly high contrast of the scene I decided to capture this scene with multiple exposures with the idea of merging them with HDR later. Since I didn't have a tripod, again this was done hand held.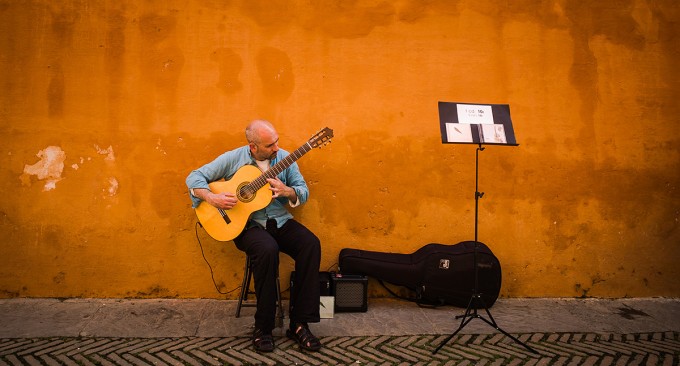 I did use the M9 for what it was intended, photographing people on the street. My pre-trip anxiety on carrying all this expensive equipment was completely unfounded as it turned out. The M9 is very discreet with most people not even noticing my presence. In fact, another person in our group with a Canon Digital Rebel and a kit lens got a lot more attention as a photographer than I ever did. The ability to shoot without having many people stare at you was somewhat new for me and was a very liberating experience.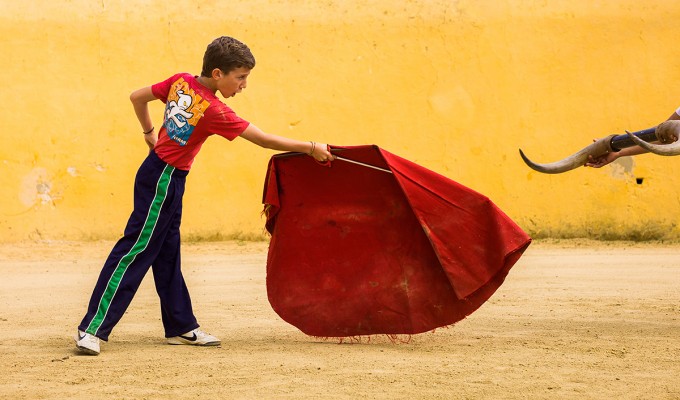 The M9's lack of auto focus was never an issue, a bit to my surprise. Of course, I wasn't trying to photograph fast action, but even with this young boy moving all over the place, the lack of AF didn't get in my way. It naturally took a bit more work to make the image but in the end I still got what I wanted. One of the things I notice about a lot of images made with the M is how the subject gets put in the center. This is understandable since you have to use the center patch to focus. I'm finding that as my experience increases with the M, I get faster with focusing and then recomposing or just estimating focus distance and using zone focus.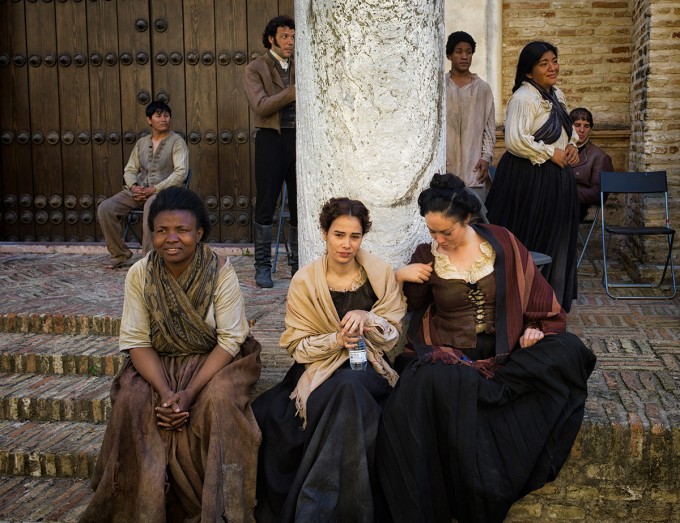 I made several images while just walking by and this was one of them. On a city tour of Carmona, we encountered a film crew mid-shoot. They were setting up for the next scene and we were rushed through the streets of the set so that we could get from end of the street to the other. Again, my fairly discreet set up let me grab a quick shot as we walked by these three actresses. Several seconds before, I knew I wanted an image like this one, so I pre-focused using zone focus estimating what my distance to the actresses would be as well as stopping down to ensure sufficient depth of field to account for any focus error. Then as we walked by all I had to do was frame very quickly and release the shutter.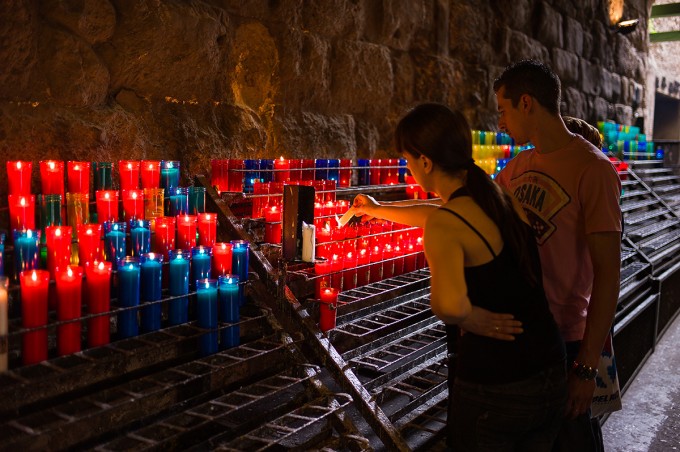 Another example of a quick, discreet image. As I was walking up to the candles, I knew that if possible I wanted an image of someone lighting a candle. Then, as I was walking by, on my way out I saw this couple, turned around focussed quickly and released the shutter. One of the observations I've made in the few thousand images I've put through the M9 relates to focus. I find that I have virtually no images where the focus is completely off. There are plenty where there are small focus errors, but usually that's not noticeable unless the image is printed very large. In contrast, I've found DSLR autofocus to actually give me more grossly out of focus images, though also a higher percent of perfectly in focus images. Its not a tradeoff that can work in all situations but in many its one I'm happy to make.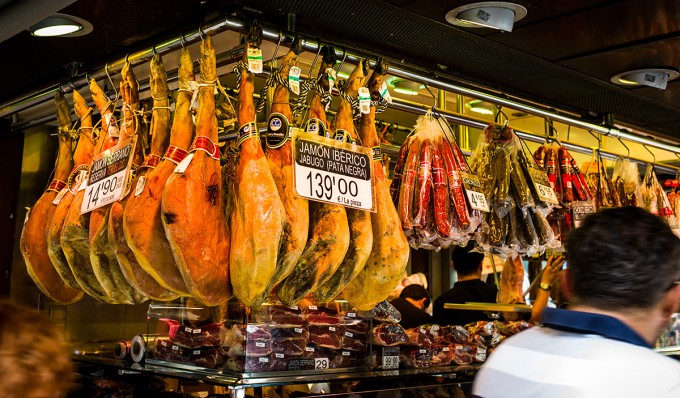 I had a great time walking through the crowded markets of Barcelona, making images of the people and especially the food. Since the first day of the trip I discovered just how much Spaniards love their ham and it turned out to be a staple during the remainder of the trip.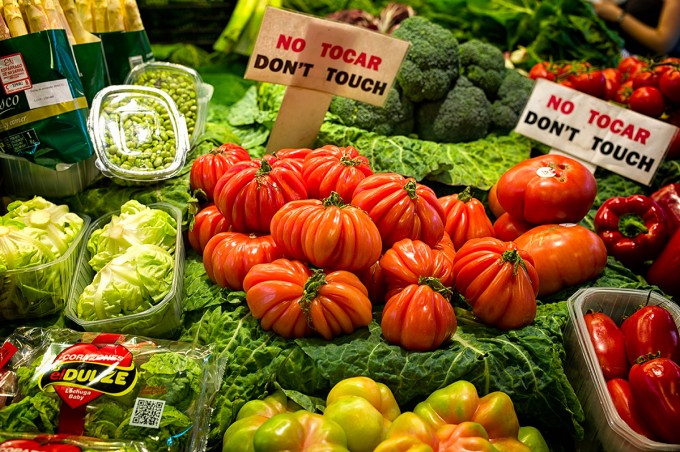 In one of his previous posts Steve said that the M9 has brought him more joy and passion to his photography than any other camera since his MP. I feel the same way, minus the MP since I never had the chance to shoot with the MP. I have tried to figure out what exactly it is that brings this joy and am not sure its any one thing. I know that with my Leica lenses I spend a lot less time post processing, the colors and tones are usually spot on with minimal adjustments in Lightroom. Perhaps its the interface of the camera, where everything just works as I expect it to with nothing getting in the way. Whatever it is, the M will definitely be coming with me on future travels.
About Aravind Krishnaswamy
Aravind Krishnaswamy is a nature photographer based in San Jose, California. His current work focusses on making images featuring wildlife in their natural landscape. His work can be viewed at