How to create a successful blog.. 10 things you ABSOLUTELY NEED to do to be a success!
Something different today for the many who have asked me how to start a blog and get it to be known. I do not proclaim to be any kind of expert on this matter, not even close, but I do know a few things about blogging as I have been doing it every day for the past 3+ years (Now 5+ in 2014).  So this is for those who have asked me about it..here are my thoughts.
BTW, photos in this post were shot with a Fuji X-Pro 1 and Konica Hexanon 60 1.2 Leica M mount Lens. 
Over the past 3+ years I have been working every day of the week on this very web site/blog that you are now sitting down and reading. It has come a long way since the humble beginnings with my iWeb hosted and very basic site and today it hosts thousands of articles, hundreds of guest and user reports, hundreds of reviews of cameras, lenses and accessories. It started out costing me $10 a month to keep up and maintain and today costs me more than $900 a month to just keep it live (not counting all of the additional money I have to spend to run it and provide content for it).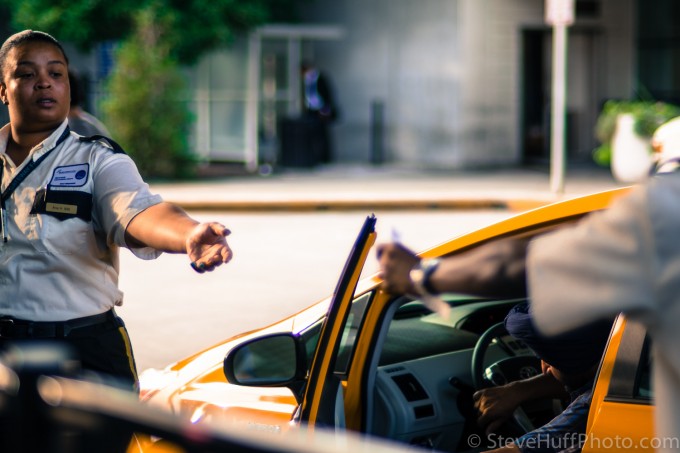 It started out with 10-15 views per day and today enjoys anywhere from 90,000 to 180,000 views a day. Never in my wildest dreams did I ever imagine this blog would be one of the well-known spots/hang outs for photography enthusiasts nor would I ever dream that I would get yearly visits from Sony to show me their new gear in my home. Never did I dream I would travel the world and be invited to Berlin from Leica to witness their new product unveilings, and I surely never thought I would make so many new friends from all over the world. THAT is the best part IMO..getting to know so many of you who read this very site.
Over these past three years I have noticed that Leica based sites went from about TWO to TWO HUNDRED. Some have been exact copies of mine, many have already disappeared and some are doing well, which I think is absolutely amazing. The more passion and excitement we all share the better off we all are. It can be infectious and what better way to be in life than to be happy, positive and full of life and energy and most of all ENJOY our lives by doing something we LOVE to do!
I get many e-mails asking me "How can I start a blog and get people to see it"..or "I want to be like you and start a blog about photography, can you tell me how to do it"..or "I put up a blog but not many people are finding it, how do I get the word out"??
Usually those e-mails go unanswered because the answer is not a simple one. It is not a short one either and there is not something that I can just say that will bring someone instant blogging success. Since I have just today received my 100th email on this topic I decided to write a post about it..so those who are interested in blogging can get an idea of where to start, how to go about it and most of all what to expect if you are trying to do this as a way  to make money because in my opinion that is never a smart reason to start a blog!
Know that this is a highly competitive area and in the last 3-4 years it seems that everyone and their mother has been starting blogs. I do not mean just Photo blogs…there are thousands of blogs about everything from photography to ghost hunting to fish bait and the internet is so full of information it is pretty incredible when you think about what we have today compared to what we had just 15 years ago. Information is like gold and today we have full access to just about anything we want to know.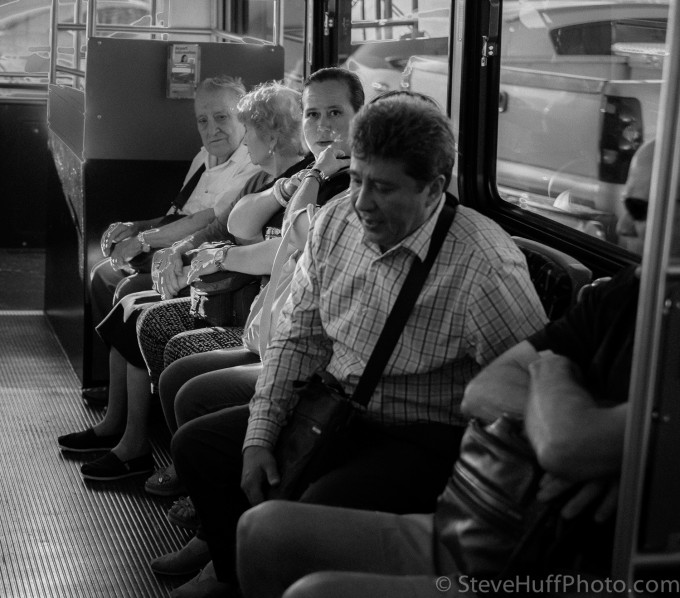 To stand out from the field of "blogging" you need many things but one of them is PASSION. I have said this before and when I say "passion is needed" I am not really only talking about passion for what you are writing about, but a passion for life, success, and happiness. You must truly live, breath, eat and sleep what you want to blog about if you want it to be a rip-roaring success. These things are key. For example, if someone is only out to make a quick buck..starting a blog will not make you an overnight money bags..even after years you may find yourself asking "is this all worth it for such little financial reward"? If what you write about is filled with true passion then it will be worth it no matter what you earn from the site as money is not the concern. If you have no passion then no one will want to read your blurbs and popularity will be low. Doing this for the money is not a way to go about it as it is rare for a blog to make any real serious cash. Maybe 3-5% of blogs do.
I will try to keep this as simple as I can, sharing my experiences along the way. This blog is surely not one of the top 3 photography related blogs in regards to traffic, but it is in the top 10 somewhere and it took about 3 (2014 – now 5) years to get there. Sites that came out in the 90's are the ones that have the rock solid reader base…sites like DPreview, Luminous Landscape, and the oh so popular and controversial Ken Rockwell. All of these sites register quite highly on the Alexa scale for popularity and traffic, as they should. They are very well established and just a few years ago DP Review was so popular that Amazon (supposedly) paid MILLIONS to buy the website from Phil Askey, the previous owner and originator of the site. Pretty amazing. But why did Amazon do this and why was DPReview so popular? Well, Phil started it at a time when there was zero competition. He was a pioneer. An originator. He worked his ass of for years and had the passion, the desire and the mental capacity to sit at a desk for 14 hours a day writing and testing cameras 7 days a week. He created the largest photography site online and his success was well deserved. Over 7 million visitors a month. Pretty impressive. I manage about 2 million here on this site so I can only image in the work it would take to handle 7 million.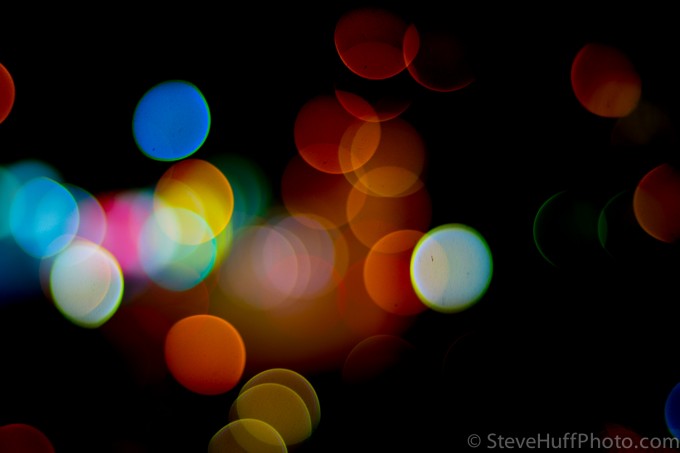 So what do you need TODAY to start a blog that can break out from the sea of sites on the internet? I am no guru but here are 10 things to keep in mind…
1. PASSION
Numero UNO! If you do not have this you do not have squat! Do not start a blog for money otherwise you will be losing money and time. Period. Start a blog of something you are passionate about and you will not only enjoy what you do but you will most likely gain popularity as well.
2. DESIRE
You have to WANT to write and you will have to do it daily so having the DESIRE to go with the passion is a must.
3. LOVE
This one goes right along with the top two. You must have the passion, desire and LOVE for what you intend to write about because if you do not it will show in your writing and it will get old quickly.
4. POSITIVITY
Readers will flock to you if you are yourself and share your enthusiasm and positivity. If you are a negative person and just rant, bitch and moan then people will not want to read what you write. Be positive, be energetic and be fun. Most of all, be YOU. If you are a cocky type that is a turn off for many readers. Most people do not like to read the words of "know it alls" because the know it all rarely does indeed know it all. Just be yourself and if you are genuine and have an enjoyable personality things will flow very well. 
5. TREAT OTHERS AS THEY TREAT YOU
If you have someone helping you out in the beginning then PLEASE be nice to them and do what you can in return for them. If you have someone who is out for you or jealous and attacking you then that is a GOOD thing because it shows you are getting some attention. Best thing to do about those people is to ignore them as they do not deserve the attention. As your blog grows you will gain people who like you and you will find others who for some reason or another dislike you but always be grateful and kind to those who help and respect you. 
One man I insanely respect is Ken Hansen. He helped me from day one by loaning me lenses that Leica wouldn't. When I started Leica ignored me and for good reason! I had no readers! Ken believed in me and loaned me lenses and cameras and in return I linked to his e-mail. Turned out he is not only one of the nicest guys I have met in this business but he is also one of the absolute best Leica dealers on the planet. It's not just me  that says so, there are thousands of others who say the same. This site is mine but I didn't build it alone..others have indeed helped me along the way, in one way or another as they do with any venture but I have also helped then in return. It's the right thing t o do.
6. STAY  TRUE TO YOURSELF AND STICK WITH IT
Be you and only you. Don't try to copy other sites or personalities as it will show and people will see that. Copying will not help anyone gain success in blogging. You can take ideas of others but be yourself all the time.
7. DEDICATION
When this site started I worked 12-14 hours a day on it..and I did this for at least 2 1/2 years. These days I work 8-9 hours a day, 6 days a week. I am dedicated and I love what I do. I do not wake up and say "Damn, I have to go write an article or answer email"..instead I say "I am blessed to be able to do what I love to do". So I am dedicated because I love what i do! Dedication and hard work will pay off over time. TIP: Update your blog daily but do not burn out!
8. CREATIVITY
To create, design and maintain a website does require some creativity. So be sure you know the basics and every day could be a new learning experience. Be creative and do not be afraid to explore things outside of the box.
9. ORIGINALITY
BE ORIGINAL!! Ties in with being yourself but if I have to repeat it I will. Do not copy others..pave your own way. When I started my site 3 1/2 years ago NO ONE was doing real world reviews. They were ALL technical and boring. ALL OF THEM. Some love the tech reviews but I could never sit through all of them and read every word. I started this site because it was what I WANTED to see in a photography site. It has since morphed into exactly what I wanted from the get go..a site created by me and by all of you with a community that participates not only in comments but in guest articles as well. I remember posting guest articles and months later DPReview, the head honcho of all photo sites started to do the same and then other sites joined in doing it as well. Other sites would even e-mail guys who wrote for me to try to get them to write for them. Lol. Community is key and this site does not even have a forum yet most major articles get hundreds of comments. I think this is awesome and is a testament to positivity, energy and real world reports as well as the amazing people who come here to visit and hang. Awesome.
10. NEVER FEAR and JUST DO IT!
It may be scary starting a blog from scratch but never fear! Go forward and do what you feel. Don't be afraid to write what is really on your mind. Don't be afraid to make someone mad if it is warranted and do not be afraid to tell the truth all of the time. Push the envelope and always create but the most important 1st step after having the passion is getting of your behind and MAKING the blog. Once you get it started it will flow like water…just have to make it over the initial hump. 
Follow those ten points and your blogging adventure will be off to a great start. There is much more of course to the whole big picture but most of it can be figured out as you go. I am still learning and imagine I will still be 5 more years from now, just as I am doing with Photography. Blogging can be fun, fill up spare time for hobbyists, make some extra cash for those who want to do something they love at the same time and it can also be a life changing experience. It's not and never is easy but for me, I wouldn't dream of doing much of anything else right now.