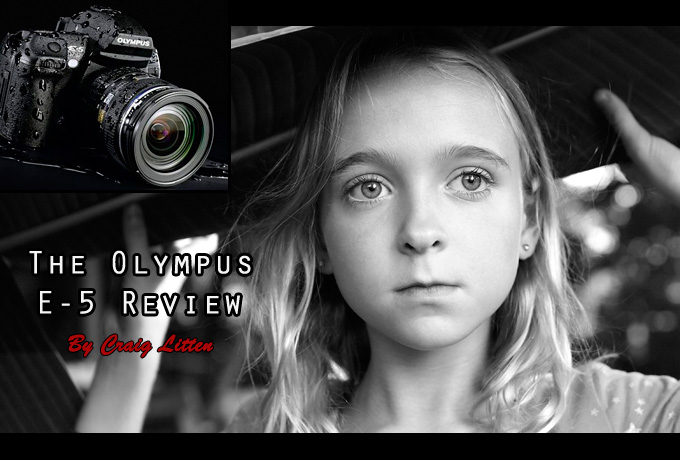 Olympus E-5 User Review
By Craig Litten – His website HERE
I've had a love affair with Olympus cameras for as long as I can remember. Don't ask me why tough because I cannot tell you really. It may go back to the days when Olympus was heavily advertising the OM-10 on TV with super model Cheryl Tiegs.
Hey, I was young and influential. It was the camera, really! I just thought it was so cool the way it looked and sounded. I was 14. It was then that I knew I wanted to be a photographer. For some time after this I begged my parents for the Olympus OM-10 specifically. It is the only camera I knew of really. I knew little of Nikon and almost nothing of other brands. My parents would not buy me the OM-10 though; which was probably wise now that I look back. They would say to me, "How are you going to pay for the film and developing?" I agree that an SLR camera is a pretty expensive investment for a young teenager who's interests change daily. Instead, they bought me a Kodak Ektralite 10, 110 camera. For those of you who do not know, it was a very basic point-and-shoot 110-film camera that fit into your shirt pocket. The 110-sized negative was very small; think the size of a cheap digital point-and-shoot sensor. I shot a lot of film with it though, and it was then that I discovered that I had a natural eye for composition. My interest has never changed; it has always been photography.
By the time I got out of college auto focus cameras were starting to show up. I bought a slightly used Minolta 9000 (professional) with a 50mm f/1.7 Minolta AF lens during my fist semester of photo school. Somehow I lost touch with the OM cameras, and nobody I knew recommended or talked about them. Not too much after that Canon launched the EOS 650, which changed everything (kind of like the 5D many years later), and made the Olympus OM cameras basically obsolete. Nikon followed closely behind with the Nikon 8008, which was also auto focus. It was a new generation for SLRs. So my love for Olympus cameras was buried, but still alive.
[ad#Adsense Blog Sq Embed Image]
Present
Fast forward to 2005 during the time I was working as a staff photojournalist for my third newspaper. I was using Canon digital gear (since 2000) at the time, with all the wonderful L-Series glass, etc. A few years prior to this Olympus launched the E-1 and advertised it as the only camera built for digital from the ground up. It caught my attention, but I was never able to try one. One day I was at Colonial Photo in Orlando, Fla. (the biggest camera store in Florida) and the Olympus rep was in the store that day. Since I had a good relationship with the store, he let me take an E-1, a 14-54mm lens and a 50-200mm lens home for two weeks to try out. I fell in love with that camera, but ultimately didn't buy one. I think at the time the real deal killer was the auto focus. A few years went by again and Olympus launched the E-3. Again it got my attention, but I was deeply into the Canon system by then so I just let it go by. A few more years passed and Olympus launched the E-5. Again it got my attention but by specs alone, it wasn't all that impressive. As time went by I kept reading, mostly here on Steve Huff's site, about the incredible Olympus jpegs and Olympus signature color, etc. I also read about how great the Zuiko Digital lenses were. Most think that it is advertising jargon I suspect, but as I recently found out, it is not! There is more to the Olympus E-5 and the E-System than pure specs alone (which unfortunately for Olympus, many people tend to pre-judge and immediately dismiss).
I finally got to test an Olympus E-5 with the wonderful Zuiko Digital ED 12-60mm f/2.8-4 SWD (for those of you who don't know, the Four Thirds sensor—just like the Micro Four Thirds Sensor–is a 2x crop factor. So you must double the focal length to get the full frame equivalent, which makes this lens a 24-120mm), the Zuiko Digital ED 50-200 f/2.8-3.5 SWD, 100-400mm equivalent and the Olympus FL-50R Speedlight.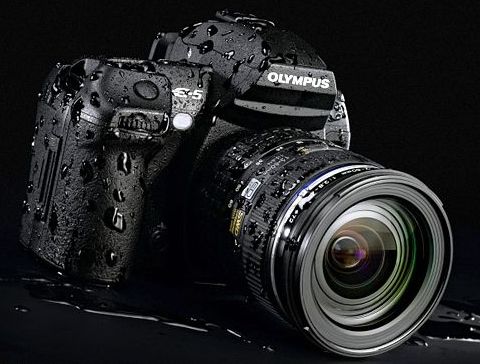 Just what is the Olympus E-5? This Camera's Old isn't it?
The Olympus E-5 is the latest Olympus professional DSLR (2010), and is part of the Four Thirds system (not to be confused with Micro Four Thirds or m43). The sensors are basically the same size, but the lens mount is different. Conceived by Olympus the system was to be designed-for-digital instead of just adapting a digital SLR body to existing lenses like the other camera companies. According to Olympus, it's a better way to go for sharper digital images, better lens design, smaller camera bodies and lenses, etc.
An OOC JPEG with the fantastic Olympus 50-200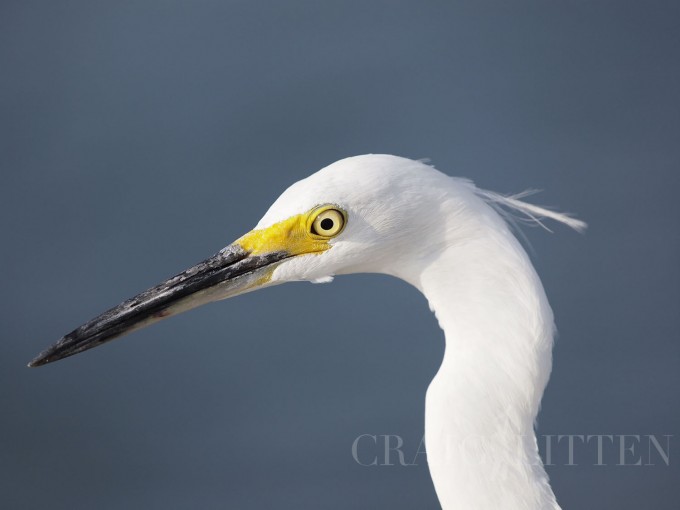 What's the Big, Fat, Harry Deal Anyway?
First, for me anyway, one word, well two really—O.K., four:
1. Weather Sealed and Tough!
With the kind of photography I do, and living in the rainy state, I mean sunshine state (Florida), I constantly worry about getting my cameras wet. Many cameras are tough, but not many are water resistant. I remember shooting along the shoreline a few years back with my (then) new Canon 5D, and a tiny lick of a wave hit the camera and shut it completely down. It did recover, but I constantly worried. This was one of the big attractions to Olympus for me.
2. Cheap(er) Price, but Not Cheap(er) Quality!
There are plenty of used and refurbished Olympus products around if you just look. With the set-up mentioned above (E-5 body, two lenses, flash and a battery grip), I saved OVER $2,000 off the retail price. That's a pretty good chunk of change don't ya think?
3. Lenses, lenses, lenses!
If you are one who loves prime lenses, then the Digital Zuiko family of lenses may not be for you. Primes are wonderful in many ways, but as a working photojournalist, it's almost impossible to use only primes. I was able to find and read about nine (9) different Digital Zuiko lenses with ratings of 5 stars. That is simply amazing. And after shooting with the E-5 for a about a month now, I see why. They, combined with the amazing E-5 sensor, are RAZOR SHARP like I've never seen. Again, I've had access to every Canon L-Series lens from the 14mm f/2.8 to the 600mm f/4 and everything in between. Those lenses are great, but I was never blown away. The Zuiko lenses blow me away! Besides that, where else can you buy a (equivalent) 28-70mm f/2.0 and 70-200mm f/2.0 zoom? Nowhere!
4. Incredible Anti-Dust Filter!
No dust bunnies on your sensor, what more can I say. Canon and Nikon's are pretty good now too, but don't forget who invented it, Olympus.
5.Supurb Wireless Flash System!
This one surprised me because I didn't know anything about Olympus' flash system. I first read about it on Robin Wong's blog. He was one of the first in the world to really test and write about the Olympus OM-D EM-5 (that name just makes me chuckle). During his review he did a lot of wireless, off-camera flash in bright sunlight. I was impressed and intrigued. When I began testing the E-5 with the Olympus FL-50R (the flagship model flash), off-camera and in bright Florida light, it worked flawlessly. One of the very reasons I left Canon and switched to Nikon was the very unpredictable and frustrating Canon flash system. I would put the Olympus flash system on par with Nikon, but with a more intuitive user interface (it's less complex). I was able to set the flash and camera within 5 minutes and take perfectly exposed, off-camera flash shots. I even included a Nikon SB-700 as a second, slave flash unit and it worked perfectly. One thing I really liked was the fact that the pop-up, on-camera flash fired the FL-50R, but did NOT flash itself, and it did it automatically. The flash settings were done through the camera on the back LCD screen too. It was a cakewalk and I loved every second of it. I'm not a fan of using flash, so the easier and more mindless, the better.
6. Buttery, Smooth-As-Silk Shutter!
Well if that title doesn't set your imagination to flight, nothing will. The shutter is quiet, smooth and simply wonderful. As much as I loved my original Canon 5D, the shutter sent chills up my spine and made people look at me. The Canon 5D MKII wasn't much better. The shutter sound and feel is important to me with the work I sometimes do. I remember back in 2005 when I was testing out the Olympus E-1 I had the privilege to shoot the London Symphony Orchestra live for several nights in a row. The E-1 shutter was so quiet that I didn't need a sound blimp (a cover used to dampen the sound of a camera shutter). Making noise while photographing an LSO performance is, in some small countries, considered a crime. Not really but they would throw you out in a heartbeat.
7. Best Auto White Balance of Any Digital Camera I've ever used!
I'm very impressed with the clean output and neutral color of the Auto White Balance. I've tried specific setting under specific color temperatures of light, but the AWB does such a great job I feel that I can just leave it set there for 95% of what I shoot.
8. Amazing Olympus Color!
Again, this is something I've read about but never really experienced first hand. It's true; Olympus sprinkles magic dust on their sensors to produce amazing out-of-camera (OOC henceforth) color.
9. Razor Sharp OOC JPEGS!
I'm NOT picking on Canon here, but since I shot Canon digital for 11 years starting with the $15,000 Canon D2000, I'm very familiar with their digital cameras. I remember shooting for the book project America 24/7 during one full week period in 2003. The Canon 10D was just released, and because I needed higher quality camera for this project (the 10D was 6 MP), I bought one. The day I got it I went out to shot a bunch of quick test shots. When I got them on my computer I remember being disappointed at how soft the files looked. Back then nobody really shot RAW, especially not photojournalists. They sharpened up nicely though in Photoshop. I do realize that was ancient history in digital camera years, but all cameras render OOC jpegs differently. The Olympus E-5, at least with the two high-end lenses I'm using, renders razor sharp OOC jpegs.
10. Did I mention Lenses?
The two lenses I have, the 12-60mm and 50-200mm, are insanely sharp. I think the 12-60mm has the slight edge but I'm no lens tester or science lab guru, I'm a working photographer. Simply put, I'm blown away by the output of both lenses and would put them against ANY other Japanese lenses, even the Zeiss (made in Japan). As for Leica lenses, I won't go there because I've never really used them (some back in the film days, but not recently), and that is Steve's expertise. Again I think Olympus sprinkles magic dust on their Zuiko lenses (kidding).
ISO 1600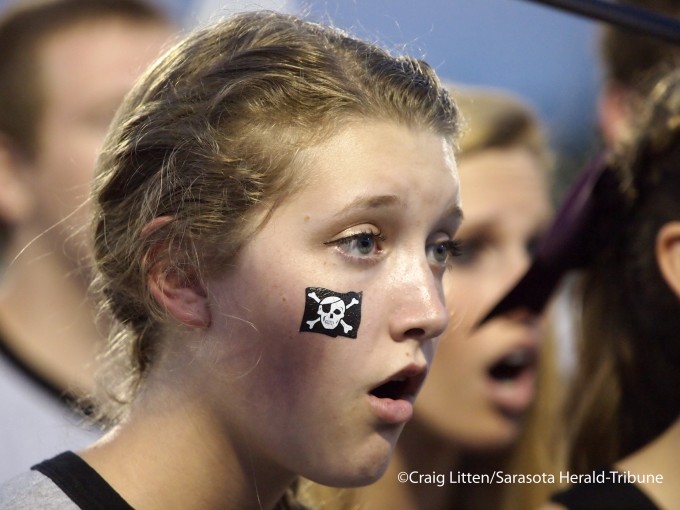 –
ISO 3200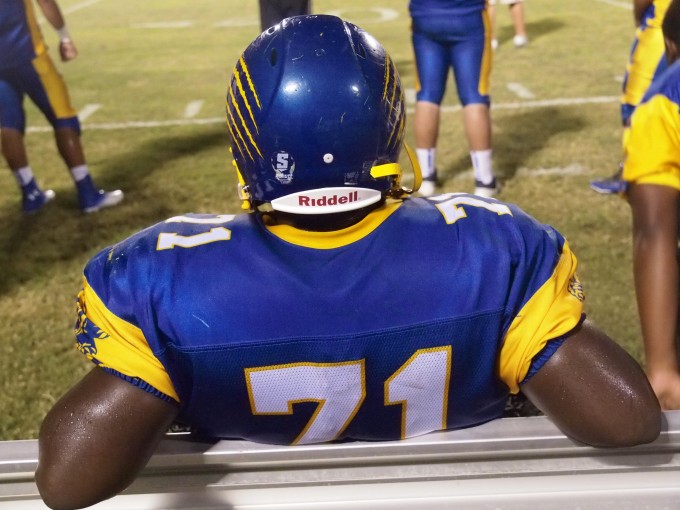 Daily Testing – Things I Like about the E-5
While testing the E-5 pretty extensively over the last several weeks, I've discovered many things I like. But like I mentioned in my Nikon V1 review on Steve's site a while back, there is no such thing as a perfect camera. So, like with all cameras we have to take the good with the bad, or the positive features with the negative. Then we can determine if a particular camera is the one for us or not.
1. Info Button and Rear LCD Quick Menu
Some may disagree, but I like the menu system. One wonderful, helpful thing is the 'INFO' button and the rear LCD screen. It's kind of like the Fuji X-Pro1 'Q' button. Nearly everything I need while shooting is right there. In fact, I almost exclusively use the rear LCD for all my settings and changes because it's simple and easier to see.
2. Dual Card Slots
The E-5, like many other cameras now, has dual card slots. It takes one CF and one SD. I'd prefer two CF cards, but that's just my preference.
3. ISO 100 as Default Low ISO
Again, many cameras today do this, but not all. I'd prefer ISO 50 but ISO 100 is a must for a "professional" camera, especially with the bright sun in Florida. I hate ISO 200 as the low option, and I know many of you share my feelings on this.
4. Incredible Customization for Picture Styles and White Balance
The E-5 is very customizable from the buttons and knobs, to the Picture Styles and White Balance. By "Picture Styles" (a Canon term I believe) I mean the picture mode such as Natural (color), Vivid, Muted, Portrait, B&W, etc.
5. Excellent, Bright Optical Viewfinder.
If anyone reading this has used the cheaper, or older Olympus Four Thirds cameras, they may know that some of the viewfinders were like looking through a tunnel. Not the E-5. It's big, bright and clear as well as 100% viewing. It may not be a Nikon D3 viewfinder, but it is very pleasing to view and usable even for manual focusing.
6. Cool Digital-Only Features
Because the Olympus E-System was built from the ground up for digital, the lenses have some unique features. One custom feature for instance is the ability to have the lens reset (back to infinity) when you turn off the camera. This may not sound like a really big deal to you, but anything that helps save a split second of time and get the shot as opposed to not getting the shot, is a worthy feature. Setting the lens back to infinity means that the next time I turn the camera on, I already know where my lens is set, on infinity.
B&W feet and ocean – showing how well the black and white shots look from the E-5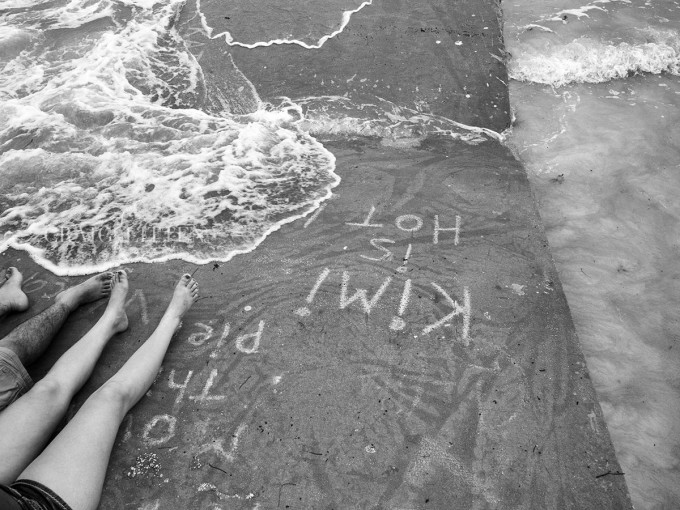 7. Very Good In (camera) Body Image Stabilization.
In body image stabilization is, in my opinion, an advantage over lens only image stabilization. Why? Because Image Stabilization works with EVERY SINGLE LENS you put on your E-5. Not only Zuiko lenses, but also third party lenses as well. I waited for several years, as did everyone else, for Canon to update its wildly popular 24-70 f/2.8 L lens. They have finally done so, but to the disappointment of many, still without Image Stabilization. Not so with the Olympus E-5 because the body, not the lens, does the work.
8. Excellent Build Quality with Full Metal Chassis
Many other cameras are also built very well, especially in this same class of DSLR (i.e. Nikon D300s, Canon 7D), but how many of them advertise that you can actually stand on it with all of your weight? With the robust build and full weather sealing (and for cold climate photographers, built to work in below zero temperatures) this is one camera you won't have to worry about. You can find several videos on YouTube of people testing out their E-5s in crazy ways including one where four E-5's bodies are placed under a large piece of Plexiglas and two people are standing on it.
9. Super Fast and Accurate Auto Focus (in Single Focus AF-S Mode)
This is with the SWD (Supersonic Wave Drive) lenses. I cannot speak of the non-SWD lenses. And this is for Single Auto Focus Mode only, NOT Servo Focus. Servo Focus is one of the negative points about this camera, and one that Olympus must fix in next update of E-5. I'll get to that later. Single Shot Auto focus is also very good in very low light. It will focus in near darkness without a problem.
10. Excellent High Resolution Flip-Out Rear LCD Screen
I didn't used to like this feature, and was glad that Nikon and Canon didn't have it on their pro models. I've changed my mind. Yes, it is possible that this makes the camera more susceptible to breakage, but it also can help you get a shot you normally wouldn't be able to get. Without it, shooting a high angle is a guessing game and a risk especially with fleeting moments. Without it shooting a low angle requires you to get down on the ground. Well sometimes the ground is muddy and I'm wearing nice dress slacks. You get the picture?
B&W shot of girl on swing. This is an off-camera flash test with the built in wireless flash system. Olympus FL-50R Speedlight off camera to the left is fired by the built-in, pop-up flash wirelessly in bright sunlight – subject is moving. Sunlight is lighting the subject to the right. It worked easily and flawlessly. I was amazed.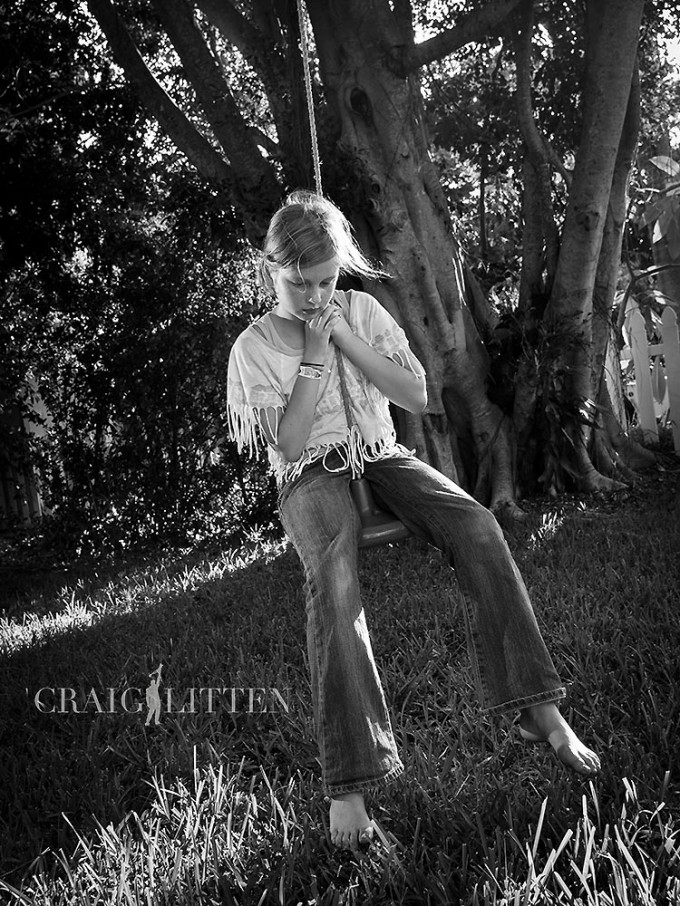 11. Voice Tag on Individual Photos
This one came as a very pleasant surprise actually. It's a feature that I've longed for while owning my Canon 5D/5D MKII, etc., and one that I used to have on my EOS 1D and EOS 1D MKIIn. Nikon's top pro models, D2/D3/D4, etc. have voice tags too. It's a wonderful feature and is kind of like using your iPhone camera for a note pad. You simply press the button and speak into the camera. When you go to edit your shoot, the voice tag (what you spoke) is affixed to that single photo. It comes in handy especially for covering sporting events.
12. Totally Weather Sealed
It's been raining every day here on the west coast of Florida for the past several weeks. Do I look worried? Nope!
13. The Ergonomics
I shoot with the HLD-4 battery grip (which holds two batteries) and it fits my (medium sized) hands like a glove. It's weighty, well balanced and everything falls into place, as it should.
14. Quality Feel
I think that Olympus has good quality control. Nothing about the E-5 feels cheap but instead feels very well engineered, very well put together and tight. The rubber grip is tight, the dials are smooth and the buttons and knobs feel like quality even though they are plastic.
15. It's Very Responsive
I find the E-5 very responsive. Even though the camera is now two years old, it doesn't feel dated in any way to me personally. It's quick to do what I ask it to when I ask it to. This is a feature that's important to me especially with the type of work that I do. When you have to get the shot, you cannot be waiting on your camera. Even though I think the original Canon EOS 5D has one of the best sensors of any camera ever, it was a slow dog compared to the EOS 5D MK II and ultimately this forced me to sell it. It just couldn't keep up with the demands I was putting on it. The E-5 doesn't have that problem (NOTE: I'm not comparing the E-5 with the EOS 5D in any way–just making a point).
The Lenses
Again, the lenses I'm talking about are the two mentioned above.
Football Action – Again, this camera's continuous auto focus system is not geared for this type of fast action. But it can capture it if you know what you're doing and shoot enough. It was a real challenge to get this shot even in bright noon, Florida sunlight.
1. Zuiko Digital ED 12-60mm f/2.8-4 SWD (24-120mm equiv.)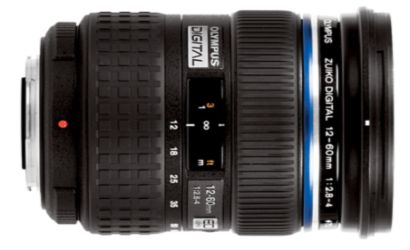 I really love this lens! I'm used to using the 24-70mm focal length, so I love having the extra reach. I almost never shoot wider than 24mm either. Compared to a 24-70mm f/2.8, this lens is much smaller and lighter. It's the perfect sized everyday or walk around (as they say) lens. It has a great range and focuses incredibly close (I believe 2:1 macro). I do prefer a constant aperture zoom lens though, but it is still bright (f/2.8) at the wider end and the aperture closes down very evenly as you zoom out. It's also completely weather sealed. But the best thing is that it's razor sharp! Razor sharp like I've never seen before. I don't know if it's just the lens, or a combination of the lens, the E-5 sensor and the magic of the Four Thirds system light gathering angle (stuff I don't understand), or maybe the Zuiko magic dust. I'm not into pixel peaking either, but almost immediately while using the E-5 and these two lenses, I noticed that the images are sharper than what I'm used to seeing. I've been using only digital cameras for 12 years now, and when I look back at old images I'm sometimes surprised just how unsharp many of them look straight out of the camera. I just thought that's the way they all looked until now. If you were considering the E-5, the 12-60mm would be the first lens I recommend buying. Both the mechanical focus ring (not focus by wire) and zoom are smooth and well dampened, and the lens is well built. It's also made in Japan.
2. Zuiko Digital ED 50-200 f/2.8-3.5 SWD (100-400mm equiv.)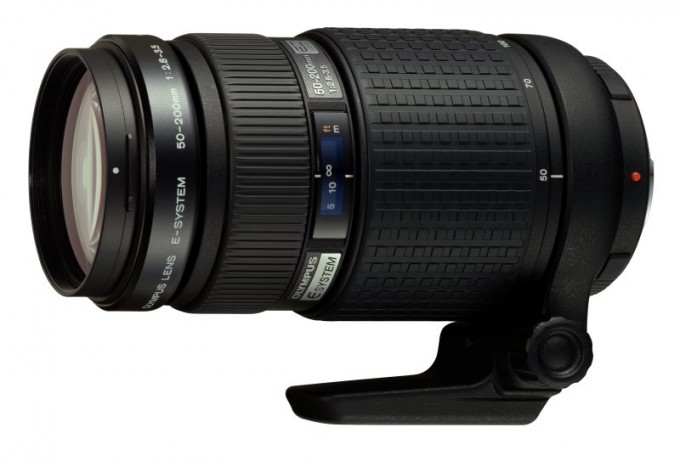 It's amazing just how fast this lens is starting at f/2.8 and ending at f/3.5 at the long end. The other system's offerings for this range end at f/5.6 at the long end, a full stop and a half darker. You would have to spend thousands and thousands more to get this speed in the Nikon range, and you'll need a monopod to use it. This is another advantage of the Four Thirds system. Even though this lens is no real competition to the $6,750 dollar Nikon 200-400mm as far as continuous servo auto focus speed, I'm willing to bet that it's nearly as sharp. This is just my opinion not a scientific test. Remember I've regularly used all of the Nikon and Canon super telephotos (up to the 600mm f/4) over the years. This is not a slam against either Nikon or Canon (both wonderful systems) but a vote for the underdog. This is a lens that wont break the bank (that most can afford), has an extended range of 100-400mm, is completely weather sealed, is well made in Japan and one that you can easily carry around. It's also fast so you can shoot at lower ISO settings too. It's very well balanced, well made, has smooth mechanical focus ring (not focus by wire) and is tack sharp even wide open. The zoom is not as smooth as I'd like, and I believe it's because of the weather sealing. It feels as though maybe a rubber gasket keeps it from being silky smooth like a Nikon zoom, but it also blows a lot of air when zooming in and out. As for smoothness, neither lens compares to say the Nikon 24-70mm f/2.8, which is like melted butter for both focus and zoom. The lens hood on the 50-200mm has a cool little feature for those who use polarizes. It has a tiny door that lifts up so that you can access and turn your polarizer filter.
Full size JPEG worked lightly in Lightroom 4 – NO sharpening applied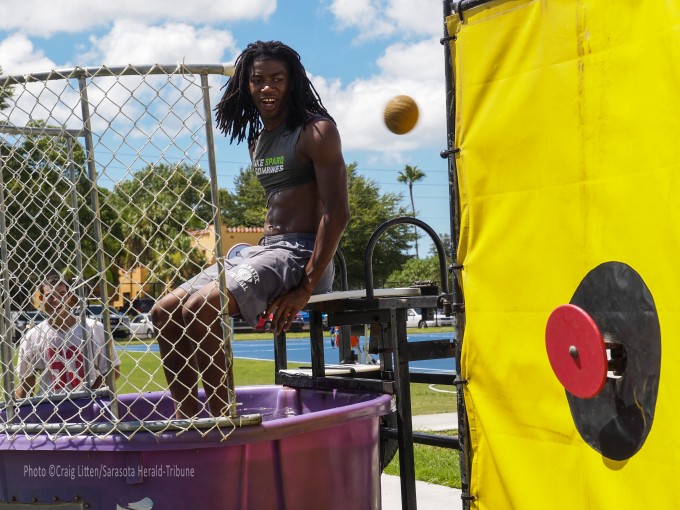 –
B&W of boy's face – This was an accidental shot while testing the off-camera flash actually, but it is so incredibly sharp that I wanted to use it as a full sized 'sharpness' sample. NOT sharpened but it is converted from RAW.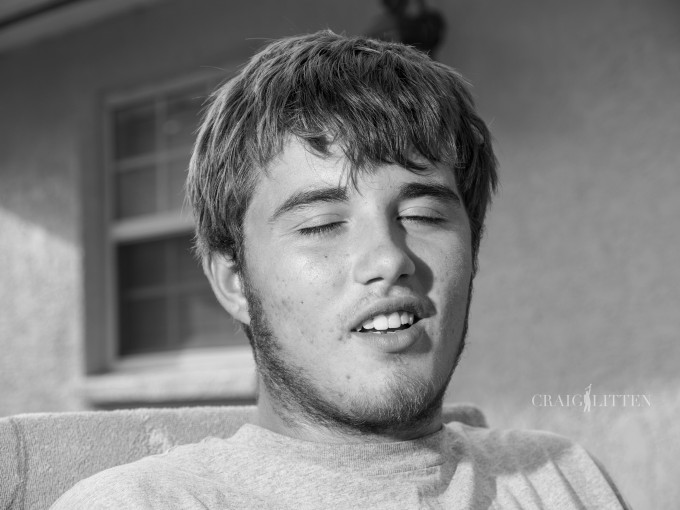 The Sensor
I'm sure many of you are dying to know about the sensor. First off, I've read that the sensor was already two years old when the camera was released in 2010. I don't know if that's true or not. I've also read that this is the same sensor that is in some of the Pen cameras. This may be true but I don't really know, nor do I care. What my eyes are seeing is all I need to know, and I like what I see very much. This sensor on the E-5 produces wonderful, rich, signature Olympus colors. The OOC jpegs are amazingly sharp and robust to work in Lightroom or Photoshop. I owned an Olympus E-PL2 for several months and felt ultimately some of the images from it looked digital or plastically. I don't think that of the E-5. Whether it's the same sensor or not, the processing of the image is different. Again, Olympus puts their magic dust on the E-5 sensor. The images look incredible up to ISO 800 and very good up to ISO 1600 and even ISO 3200. Don't expect silky smooth high ISO shots as with a full frame Canon sensor because you won't get that. You will see grain, but it's very nicely rendered (in my opinion up to ISO 1600). The images look super sharp and clean even up to ISO 3200 but if you have say a deep blue night sky (such as the sky at dusk), or a solid dark background, you may get some banding at ISO 3200. The latest trend is to talk about high ISO performance. For me high ISO is pretty important and a necessity, but for most people it is not. If you're regularly shooting action in low light, high ISO performance is key, but if you're not, there is not too much you cannot do at ISO 1600. I do not recommend ISO 6400 on the E-5. It's usable for gritty journalism images, but not if you want to frame photos to hang on your wall or sell in a gallery. The replacement of the E-5 will have (most likely) at least an OM-D E-M5 sensor in it or newer, and I've heard wonderful things about that sensor even at ISO 6400.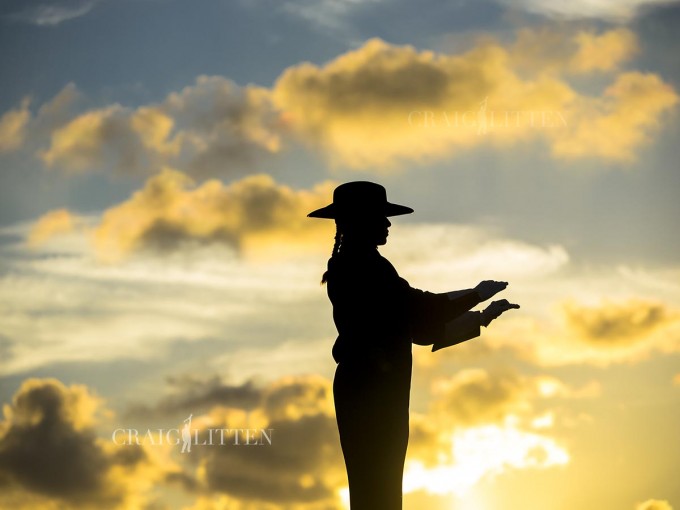 Daily Testing – Things that Could Improve on the E-5
1. The Continuous (servo) Auto Focus
Olympus really needs to get this figured out if they hope to compete. Now that they have the wonderful sensor technology in the E-M5, this is (again in my opinion) the one and only thing lagging behind the competition in the Four Thirds E-System. The single shot auto focus is as good as any, and better than many, but the follow focus or continuous auto focus is not. It is very fast, but it won't 'lock in.' The best way I can describe the continuous auto focus is that it's "squirrelly." It zips around really fast (at least with the SWD lenses) but won't lock in and actually stay with the action. The result, as much as I hate to say it, is an accuracy of about 60%. I'm not going to say it's the world's worst continuous auto focus, but it could be. How can Olympus not figure this out is beyond me? Auto focus continuously gets better and better, but it's been around for several decades. I very much hope that Olympus comes out with a successor to the E-5, but it must, must, must have competitive continuous auto focus.
2. Faster Frame Rate (frames per second continuous shooting).
For a camera in this category (pro or semi-pro) the frame rate at 5 fps is surely lagging. It should be at least 7 fps if not 8. To be truly competitive in sports photography, you need at least 8 fps.
3. Larger RAW buffer.
The jpeg buffer on the E-5 is unlimited I believe, but the RAW is not. At this level, I think it should be at least 60 at the fastest frame rate the camera can shoot. The Nikon 1 is a perfect example of this. If Nikon can do it in a tiny, mirrorless camera, Olympus should be able to in its flagship model.
4. Buttons and Dials
Some of the buttons, although well placed for the most part, could be slightly larger (they are all pretty tiny) and slightly more spaced out. This is especially true on the top left side of the camera. Also, I think Olympus should do away with the multi selector with four arrows and replace it with a wheel similar to the one on the new Canon EOS 5D MKIII.
5. Ergonomics
Although the camera feels really good in my hand, and I like the design very much, when compared to the original Olympus E-1 it could stand some improvement. Some places on the camera are a bit blocky. The E-1 was like a sculpted work of art perfectly fitting the human hand in comparison. Also, the rear of the HLD-4 battery grip is somewhat blocky. This is the most minor of my complaints about the camera, but one that I feel should be addressed.
6. Double Tap Delete
I simply love the way Nikon does their delete button. When you're playing back a photo and want to delete it, you simply double tap the delete button and it's gone. It's fast and efficient. With the E-5 it's still very fast and easy, but there is an extra step.
7. Two Compact Flash Cards
I'd prefer to have two of the same memory cards in the camera. I feel that compact flash is superior and would prefer to have two instead of one CF and one SD. It's faster, easier and doesn't require you buying and carrying two different types of memory cards and two different types of card readers. Again, efficiently is the name of the game when making a living at photography.
8. On/Off Switch Relocated
Although I've never accidentally turned off the E-5 (like I did a zillion times on my original Canon 5D) by having it rub against me while carrying it, it could happen. I'd prefer that the camera turn on like the Nikons and Sony cameras on the top around the shutter button. It prevents accidentally turning off of the camera and it's much faster and more intuitive turning it on.
Band Photo of Hands – Shows that even with the small sensor of the Four Thirds, it still is capable of shallow depth of field, plus the sharpness of the 50-200mm lens.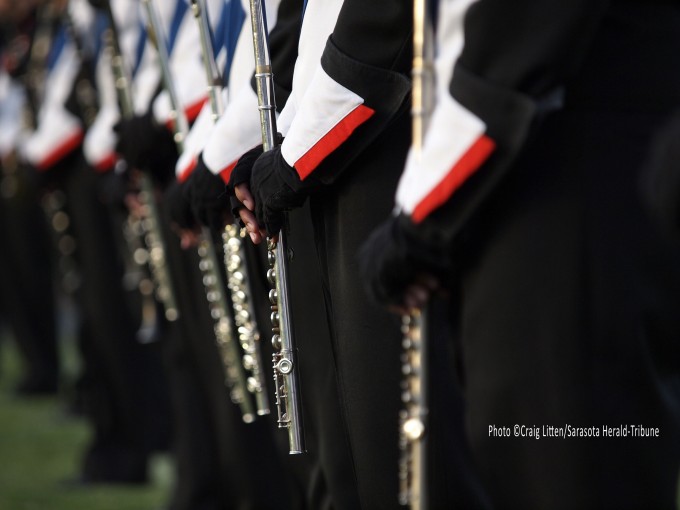 Conclusion
I've said a lot, but I feel like I haven't really said anything. Using any given camera is largely personal preference. The Olympus E-5 is very enjoyable to use, in fact, it's a pleasure to use. Don't be fooled by specs on paper alone, or from lab results by those who are taking measurements but not really using the camera in the real world (this goes for any camera). The E-5 is a camera I want to take with me when I leave the house. This is a first for me with any professional tool I've owned or used while on staff at different newspapers. I've always shot when not working, but rarely with the large, bulky pro gear that I used for my job. It just isn't any fun for me. The E-5 is different. Since I've been testing it, I've wanted to shoot with it every single day. I've even wanted to go out and play (shoot) in the rain. Don't discount Olympus because the specs don't measure up to the big boys. There is a lot more to this camera system than specs alone. As Robin Wong said, "The Camera Has a Soul."
Guitar – First flash test of a simple still life. Shot with Olympus FL-50R flash off camera and behind the guitar lighting the curtain. To the left of the guitar also off camera was a Nikon Speedlight SB700 in simple slave mode. Both were fired by the E-5's built-in, pop-up flash wirelessly. Total set up time including learning how to work the camera and flash system was about 10 minutes. It is that simple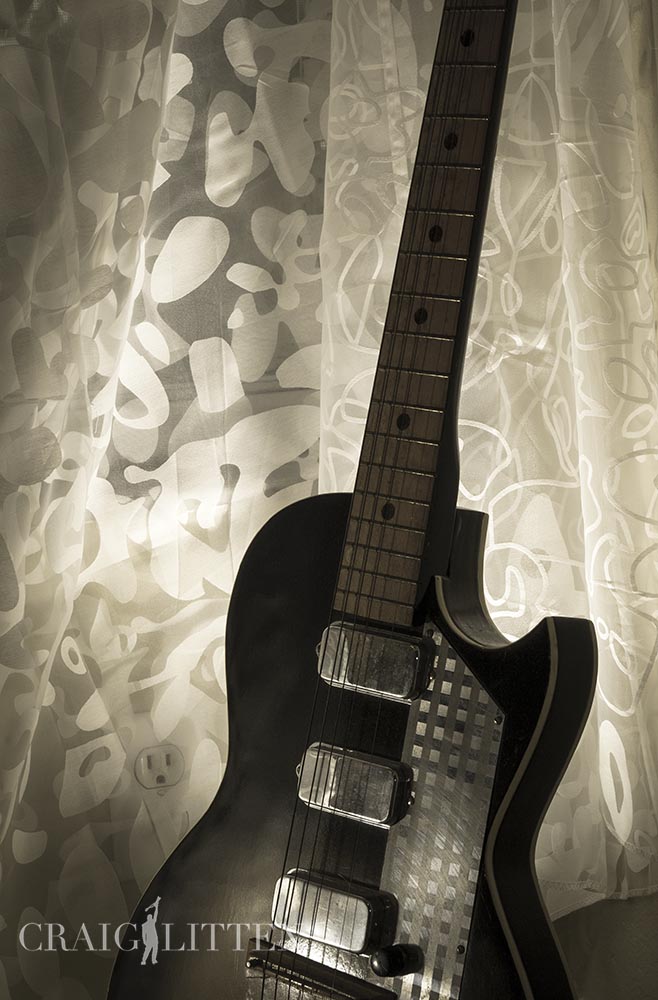 –
ALL I ASK! HELP ME TO KEEP THIS SITE GOING AND GROWING!! IT'S EASY TO HELP OUT & I CAN USE ALL THE HELP I CAN GET!
Remember, anytime you follow my links here and buy from B&H or AMAZON,
 this helps to keep my site going. If it was not for these links, there would be no way to fund this site, so I thank you in advance if you visit these links. I thank you more if you make a purchase! I have nifty search bars at the upper right of each page so you easily search for something at either store! I currently spend 10-14 hours a day working on this site and the only way that I can pay for it is with your help, so thank you! Currently my traffic has been increasing but my funds to pay for the site has been decreasing, so any help would be GREATLY appreciated!
Even if  you buy baby food, napkins or toothpicks at amazon it helps this site, and you do not pay anything extra by using the links here. Again, you pay nothing extra by using my links, it is just a way to help support this site, so again, I thank you in advance 

If you enjoyed this article/review, feel free to leave a comment at the bottom of this page and also be sure to join me on twitter or my new facebook fan page and Google +  page! Also, you can subscribe to my feed at my subscribe page HERE and read these posts in your browser or news reader!