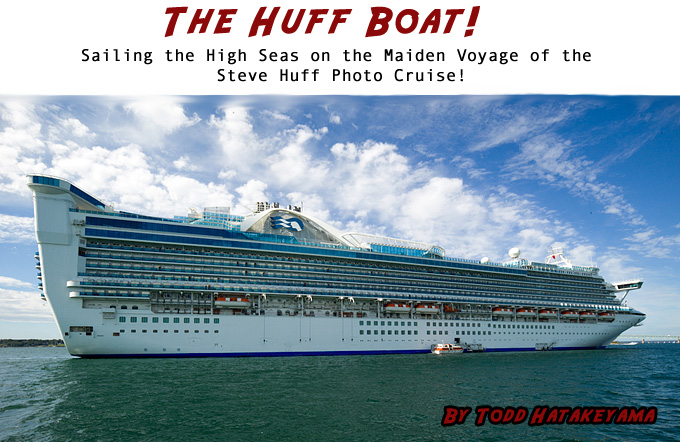 THE HUFF BOAT: Sailing the High Seas on the maiden Voyage of the Steve Huff Photo Cruise by Todd Hatakeyama
By Todd Hatakeyama – His BLOG here!
As an alumnus of his workshops, I know from experience that no one knows how to put together a fun photo party like Steve Huff. So imagine what kind of rollicking good times Steve can orchestrate when you give him a really big ship and several hundred miles of Eastern Seaboard to play with! When he and I originally discussed the possibilities of this first-ever Photo Cruise, we couldn't wait to get a group together and set sail.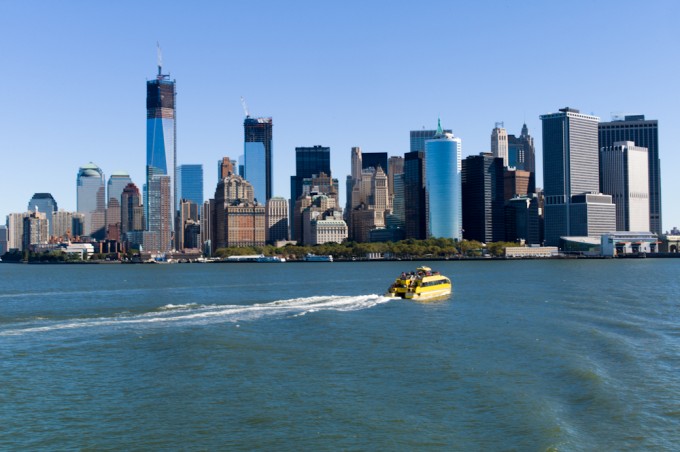 Unlike his past educational seminars, Steve conceived of the Photo Cruise as more of a social than a classroom experience, a chance for attendees to shoot together in exciting new locales and learn from one another in a relaxed environment without the rigors of formal instruction. Attendees were welcome to bring a spouse or guest at a special reduced rate, and the lavish Princess Cruise ship offered plenty of diversions for those non-photographers who wearied of listening to us gearheads talk shop.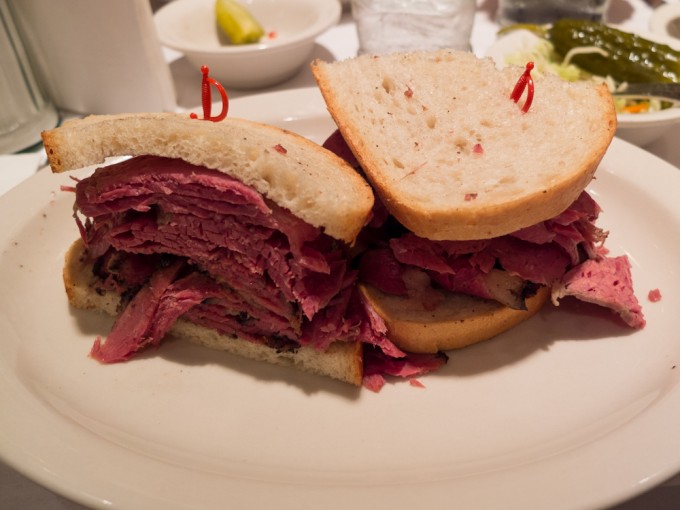 My wife and I had attended the latest exhibit opening at the Hatakeyama Gallery for the monthly Downtown Art Walk the night before our departure, and we'd had about three hours' sleep between us when we caught our flight to New York. By the time we landed on the East Coast, we had just enough energy to join Steve and his fiancé Debby for a genuine New York deli-style corned beef and pastrami sandwich at Junior's, along with a slice of the restaurant's celebrated cheesecake, before crashing in our hotel room to rest up for the sea journey to come.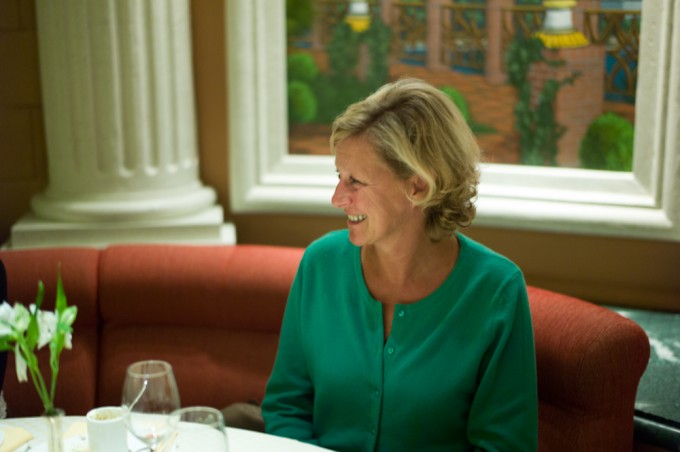 We boarded our ship on Saturday afternoon in Brooklyn Harbor. The luxury liner's real name was the Caribbean Princess, but I naturally had to rechristen it "The Huff Boat." We spent the first full day of our trip at sea as we sailed from New York to Halifax, Nova Scotia, in Canada, the furthest point on our itinerary. This gave us plenty of time to hang out with Steve and get to know our fellow Photo Cruise passengers. Several of them had come halfway around the world to join our merry crew, including Swiss, French, Belgian, and German attendees. We also had ample opportunity to sample the splendid shipboard cuisine, feasting on steak and turkey with all the trimmings and an assortment of tempting sweets for dessert. As my own special welcoming gift, I gave each of the photographers a complimentary medium-sized Micro Lens Pouch.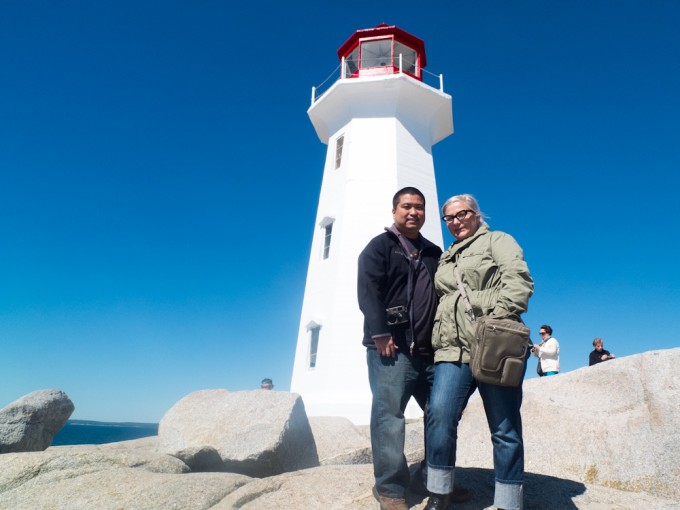 After docking in Halifax on Sunday, we boarded a bus for the first of several land-based day-trips. It was also our first major photo-op: the picturesque Peggy's Point Lighthouse, one of Nova Scotia's signature landmarks. Perched on a spit of rugged granite rocks, the lighthouse tower is an eye-catching white obelisk about four stories high and capped with a bright red lookout that houses the beacon lamp. It looked especially striking against the cloudless blue sky and placid azure ocean on the day we arrived. This is one instance where a black-and-white photo would not have done the subject justice.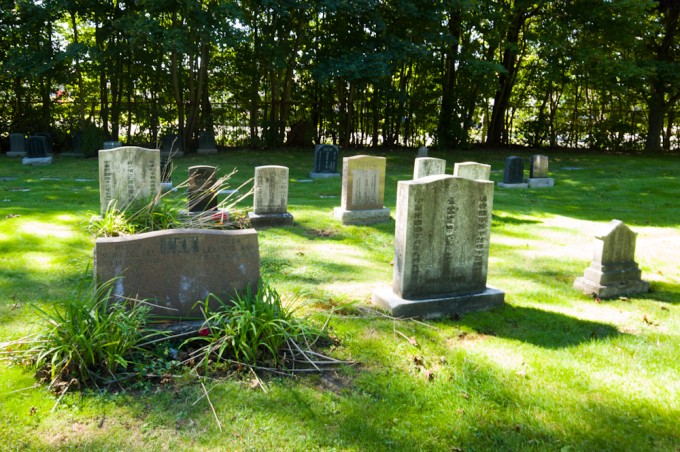 We next visited another of Halifax's most famous sites, the somber yet lovely Fairview Lawn Cemetery. The graveyard is better-known as "the Titanic Cemetery," for it serves as final resting place for 121 victims of the ocean liner's tragic sinking, more than any other cemetery in the world. Three long rows of blocky headstones commemorate the unfortunates. Some of them have no name, only a marker number, for the remains were never identified. Ironically, one of the victims who has been positively identified is the "Unknown Child"; modern forensic science confirms that this nine-month-old boy was Sidney Leslie Goodwin, whose entire family perished on the ship. However, contrary to the romantic notions of some film fans, the gravestone inscribed "J. Dawson" does not belong to the dashing rogue "Jack Dawson," the character played by Leonardo di Caprio in the blockbuster Titanic movie, but rather to Joseph Dawson, a luckless Irish coal scooper in the ship's boiler room.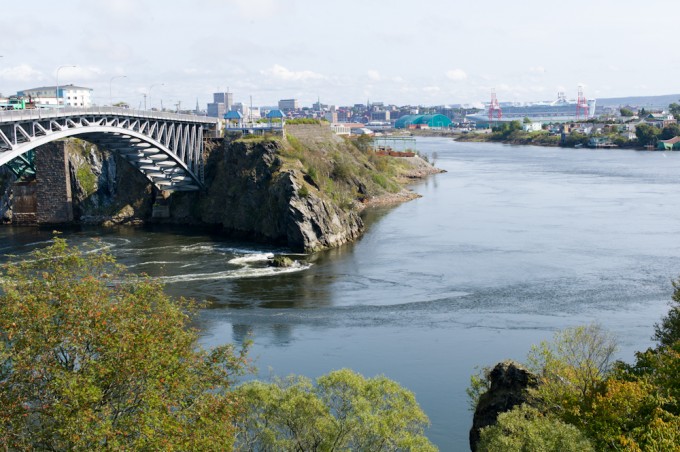 Our port-of-call for Tuesday was Saint John, New Brunswick, site of one of Canada's most breathtaking (and scariest) natural wonders. A tour bus took us a few miles inland to the notorious Bay of Fundy, where high tide can raise the water level in the inlet by as much as 53 feet in a very short space of time. Needless to say, you don't want to be wading along the shore when the tide rushes in. A narrowing channel and progressively shallower bottom causes the bay to funnel the incoming water with such force that it creates St. John's celebrated "Reversing Falls." These waterfalls appear to defy gravity, for the whitewater tumbles one way when the tide goes out and falls the other way as the tide moves in. Again, not a really good place to go swimming. Indeed, ships can safely go in or out of the channel only during the brief period of calm known as "slack tide," when the opposing tidal forces are in equilibrium, which was the time we visited. Not terribly exciting!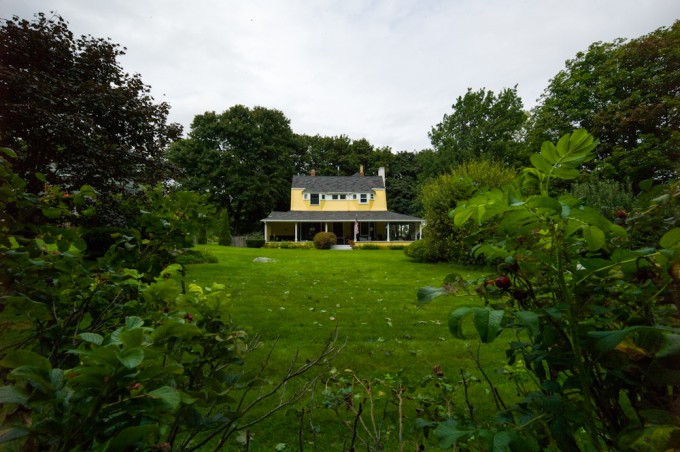 The next day brought us back onto American soil in Bar Harbor, Maine–or "Bah Hahbuh," as the locals call it. Bar Harbor is pretty much everything you expect of Maine: Cape Cod-style houses clad in white clapboard, antique shops crammed with knickknacks, pebble-strewn beaches where it's too chilly to sunbathe, and lobster, lobster, lobster! (Or perhaps I should say "lobstuh.") And what better to wash down your bottom-feeding crustacean than a mug of microbrewed ale from the Bar Harbor Brewing Company? Wicked good!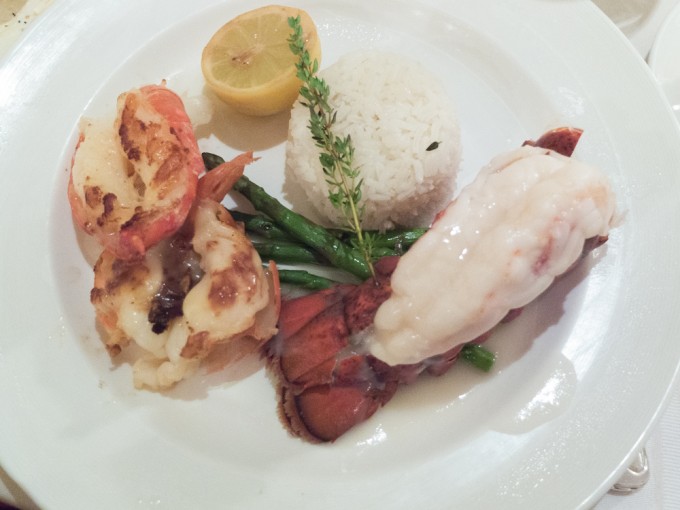 I must admit that I especially looked forward to our next port-of-call, the one-and-only city of Boston, Mass. Oh, yeah, there's all that historical stuff–Tea Party, John Adams, Shot Heard 'Round the World, blah, blah, blah. But, c'mon! What really makes Boston great is the music. All those awesome Beantown bands like Aerosmith, J. Geils, The Cars, and, well…Boston! Who cares about the foundation of democracy compared with the foundation of classic rock?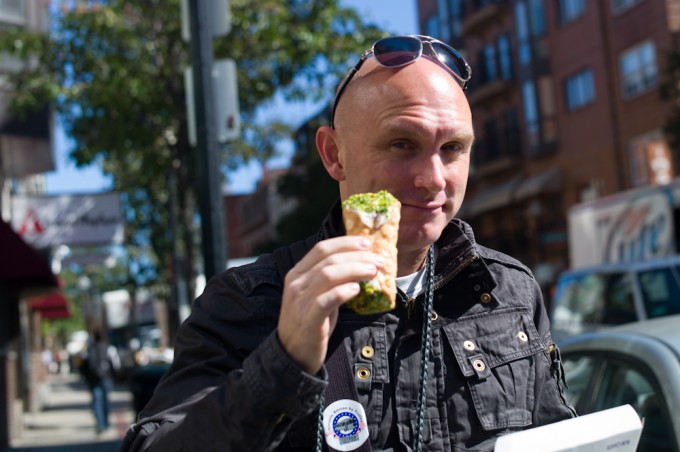 We fueled up for our day in Beantown with some of the legendary cannoli at Mike's Pastry. I don't think saw this many varieties of cannoli during my entire last trip to Italy. Of course, the shop also offers Boston cream pies and puffs for tourists who want a taste of the town's signature treats.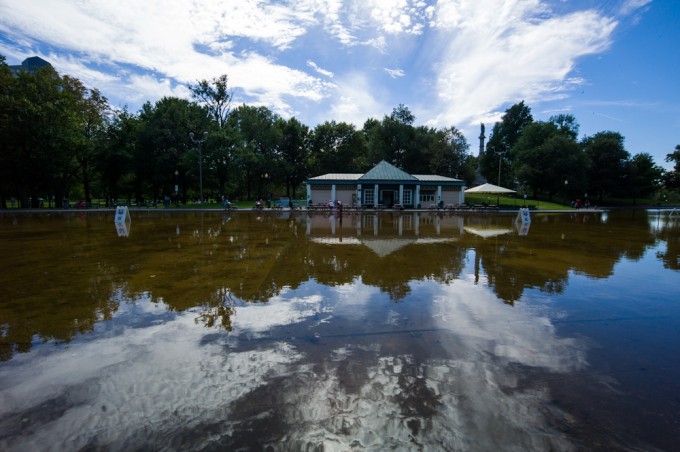 Coincidentally, the next landmark we passed on our walking tour of the city was another eating establishment: the Union Oyster House, founded in 1826 and the longest continuously-operated restaurant in the U.S. Before that, in 1771, the building served as home to The Massachusetts Spy, the oldest newspaper in the country and a rallying publication for the American Revolution.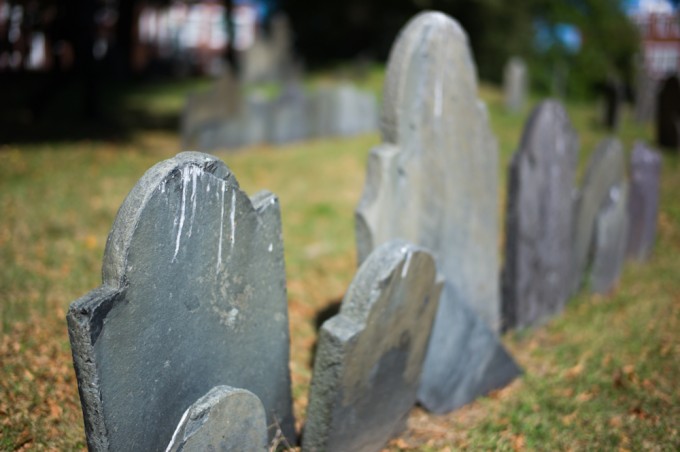 Not being fans of shellfish and with our bellies still full of cannoli cream, we didn't dine at the Oyster House but rather moved on to another remnant of early Boston, the Copp's Hill Burying Ground. The second oldest graveyard in the city, the plot contains the burial sites of such local luminaries as Cotton and Increase Mather, the notorious Puritan witch-hunters, and sexton Robert Newman, who hung the famous signal lanterns in the belfry of the Old North Church to alert Paul Revere and other patriots to the coming of British troops. ("One if by land, two if by sea…") We then saw more famous dead people at the Granary Burying Ground, including the aforementioned midnight-rider Revere, Samuel Adams (brother of President John), and John Hancock, who wrote his moniker so prominently on the Declaration of Independence that his name is synonymous with "signature."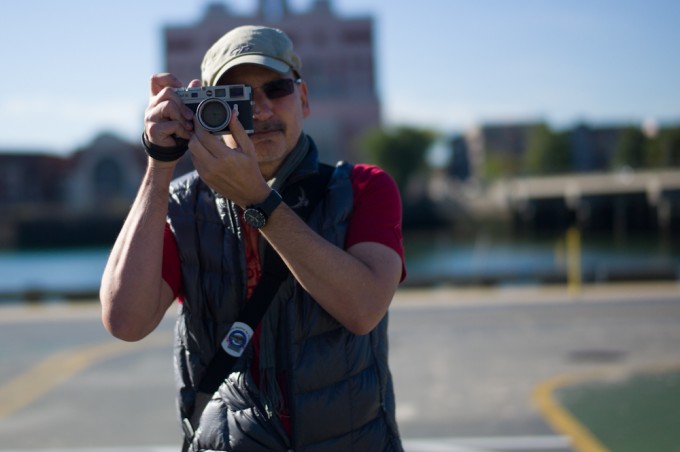 Okay, okay, I admit it! Some of the history stuff is pretty cool. But after a long morning of tramping through centuries-old cemeteries, you kinda need something to brighten the mood. You know…sometimes you want to go where everybody knows your name. And so it was that we dropped in at the original "Cheers" saloon for a restorative bite of lunch. Granted, it was originally called the Bull & Finch and was only used for exterior shots of the bar in the TV series, and the interior looks nothing like Sam Malone's place but, hey, it's still good for some pub grub.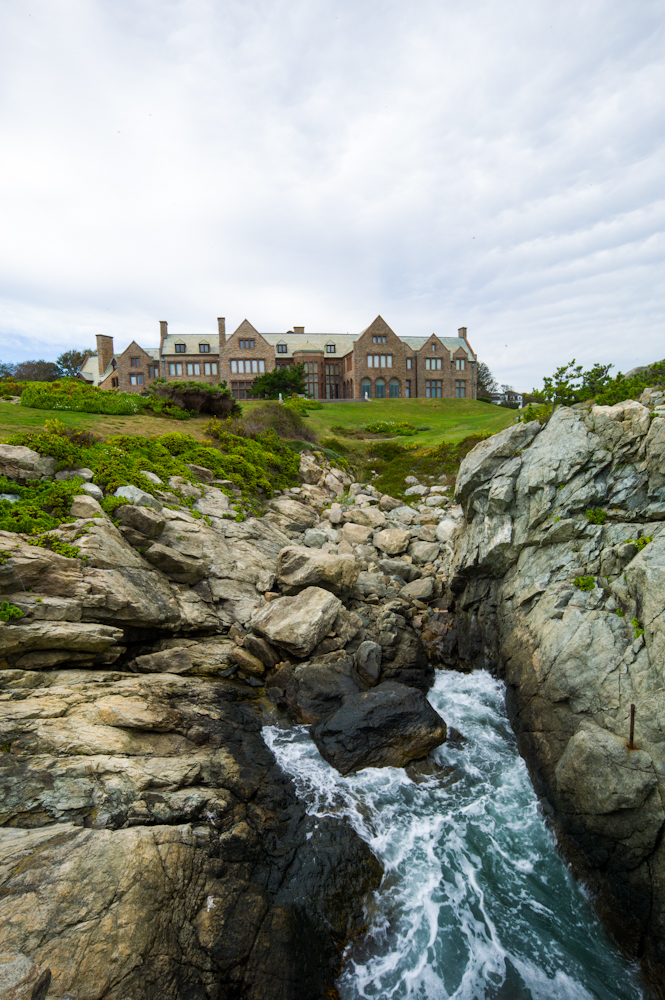 And where did the bluebloods of Boston vacation when they wearied of Beacon Hill? Why, in Newport, Rhode Island, of course, the predominant playground of the robber barons and the next stop on our cruise. In the Victorian era, everyone who was anyone among the East Coast mega-rich owned a "cottage" on this exclusive stretch of rocky coast in the country's smallest state. Many of these mansions were modeled on the Palace at Versailles, their extravagance helping to give the "Gilded Age" its name. Although we didn't have a chance to tour the interiors of these grand estates, we hiked along the jagged shore, which gave us spectacular views of both the imposing manses and the grand Atlantic. We also had a visit from the moguls of the Information Age, as a Google Maps car drove past to photograph the streets in 3D–a reminder that, as in the Industrial Revolution, the One Percent are still in control.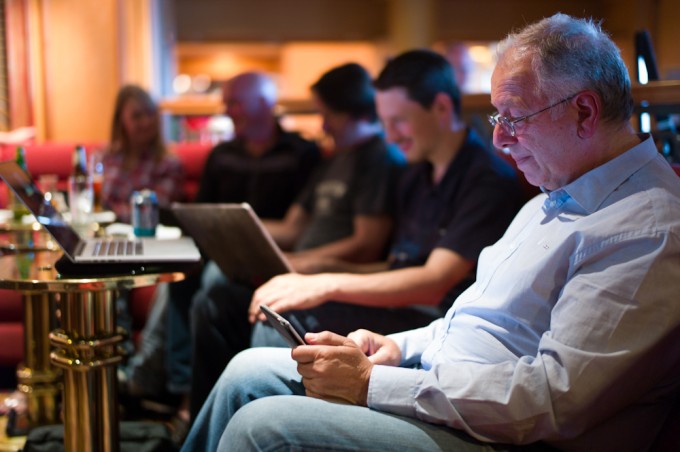 We passed our evenings on board ship by relaxing, catching up on computer work, socializing, playing ping-pong, and, naturally, eating. Lots and lots of eating. Since we were on the boat during Photokina, Steve had to spend some time, and a lot of money, on the ship board internet. We all were anxious to hear the new product announcements and got a firsthand update from Steve.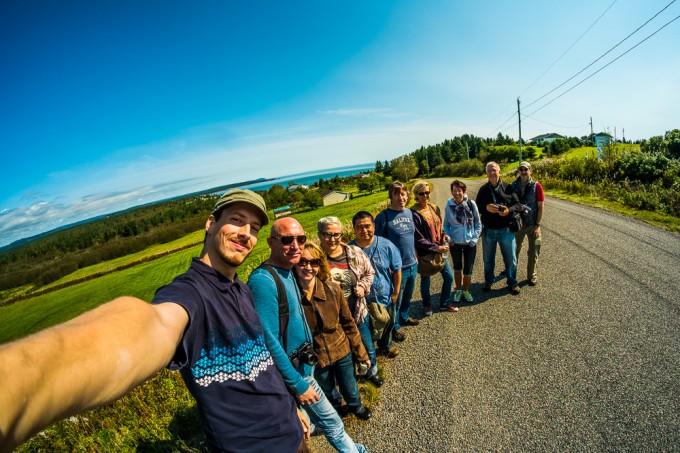 Group Shot courtesy of Ingo
Camera gear was the center of conversation as we compared and tried out each other's cameras and lenses. There were a couple M9's, Fuji X-Pro 1's, OMD's, and NEX-7's with various lenses. But the big hit of the cruise was Ingo's 8mm fisheye for his X-Pro 1, a lens so fun that I had to order a fisheye for myself as soon as I got home.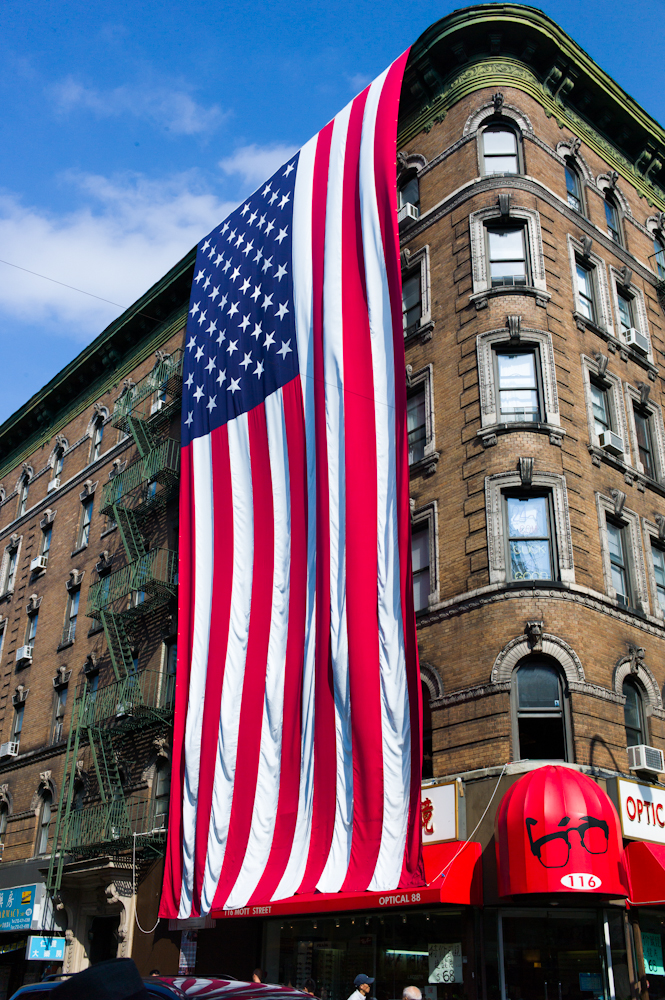 We ended our trip where we began, in the Big Apple, although this time around we were well-rested enough to explore and enjoy the city. We were joined by Ingo and Peter, who were also staying a few days in NYC after the cruise, and Dawen, who attended Steve's LA workshop. With only three days to spend in the metropolis, we thought a hop-on, hop-off bus tour would be the best way to hit all the highlights in the time we had left.
We thought wrong.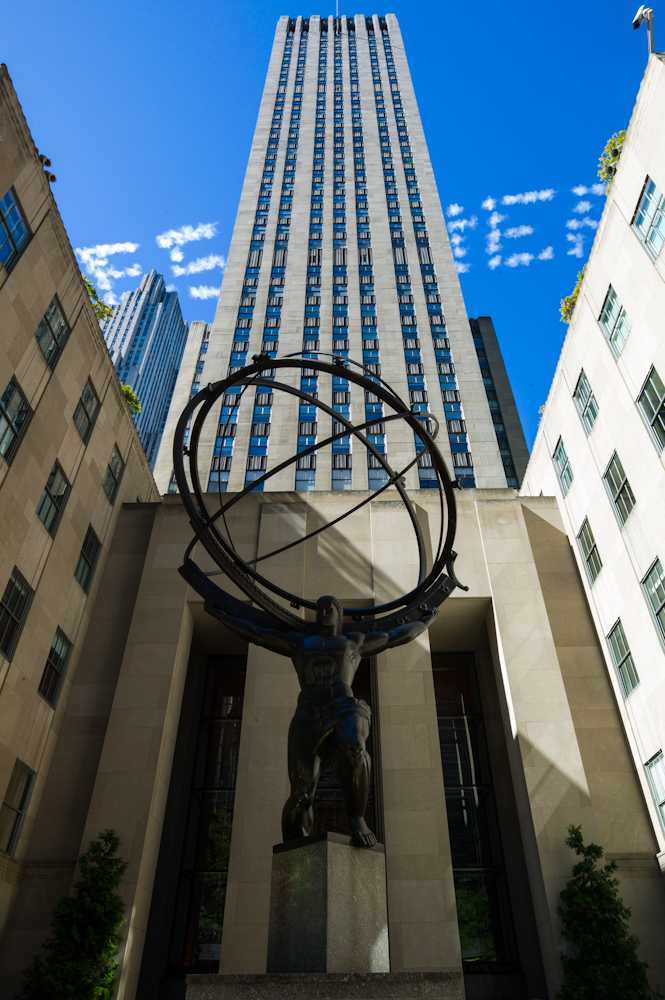 Naively believing that I would save time and hassle by booking online, I'd made our reservations with Gray Line Bus Tours in the morning. However, when I printed what I thought were our tickets, they said that we would have to go to the main office in Times Square to obtain our actual tickets–a half-hour subway or cab ride away from our hotel in Soho– even though there was a stop close to our hotel. I called to cancel, but Grey Line said that since it was Sunday, they couldn't process a refund and that I had to wait for them to call me back within 3 days.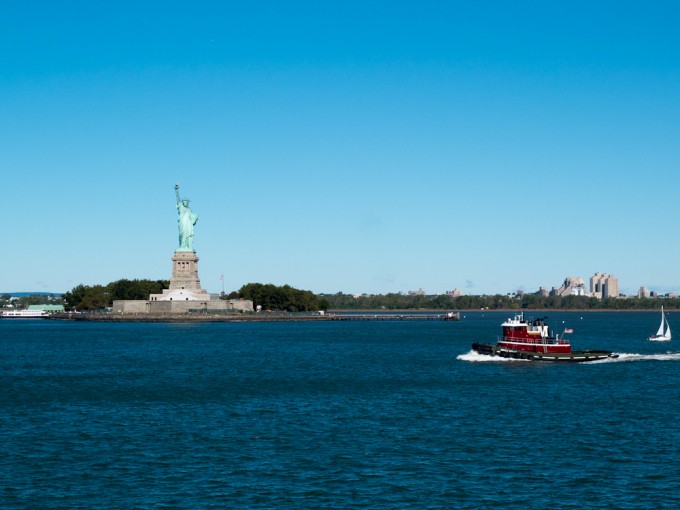 Frustrated, my wife and I took the subway to Staten Island for a ferry ride instead. By the time we got back to shore, a couple of Gray Line buses had pulled up to the nearby stop. One of the drivers said that his bus had just gone off-duty, so he was about to drive back to the headquarters in Times Square and could give us a ride. Skeptical, we decided to take him up on his offer. We got to the Gray Line office and finally got our tickets. We shopped for a while and ended up at a bus stop by Central Park where two lines crossed. We wanted the uptown bus, but the first bus to arrive was the downtown bus. The driver told everyone that we had to walk blocks down the street for the uptown bus, but the map said it should be the same stop. We walked with a group, then finally found a bus stop. In the distance we saw two more busses back at our original bus stop, so one of our group ran back over there to see what was going on. That was the uptown bus, at the original stop, so he boarded and made the bus driver pull over and pick us up, and the driver kept saying that he's not supposed to stop there.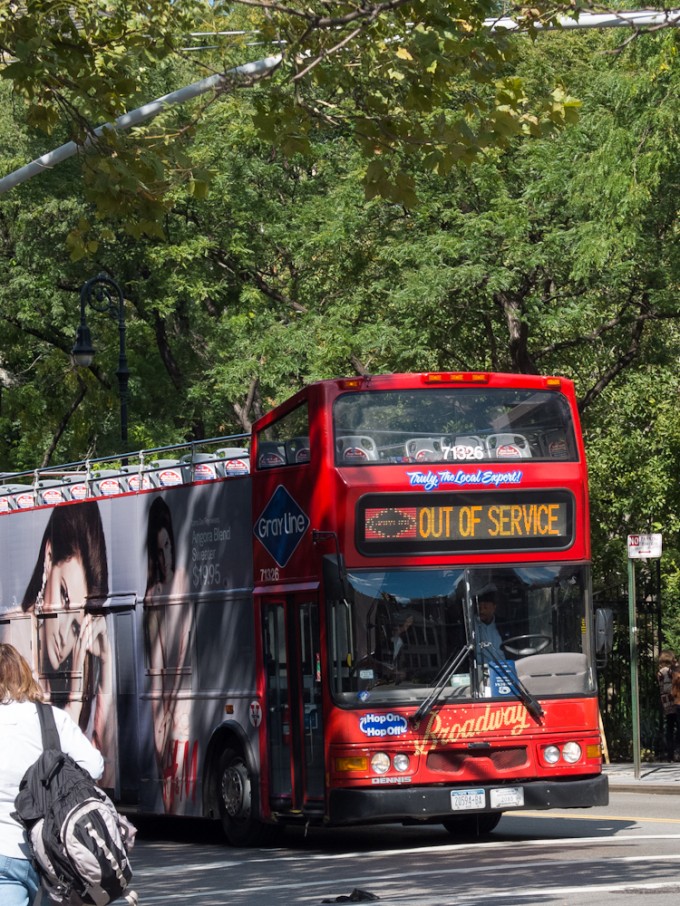 Total incompetence! But it didn't end there. At the next bus stop, the driver informed everyone that we would have to leave this bus and wait for another one because he is going off duty! As we started to descend from the bus, the people in line at the stop boarded. Contrary to what we'd been told, the bus was suddenly, miraculously back in service, but now it was full, so we would have to wait for the next bus. Fuming, we waited and caught that bus, rode it a few stops…and then it went out of service, too! We had to get off that bus and walk down the street to yet another bus–our fourth of the tour. And this is supposedly the "#1 tour company in New York," as the Gray Line operator claimed on the phone? NOT!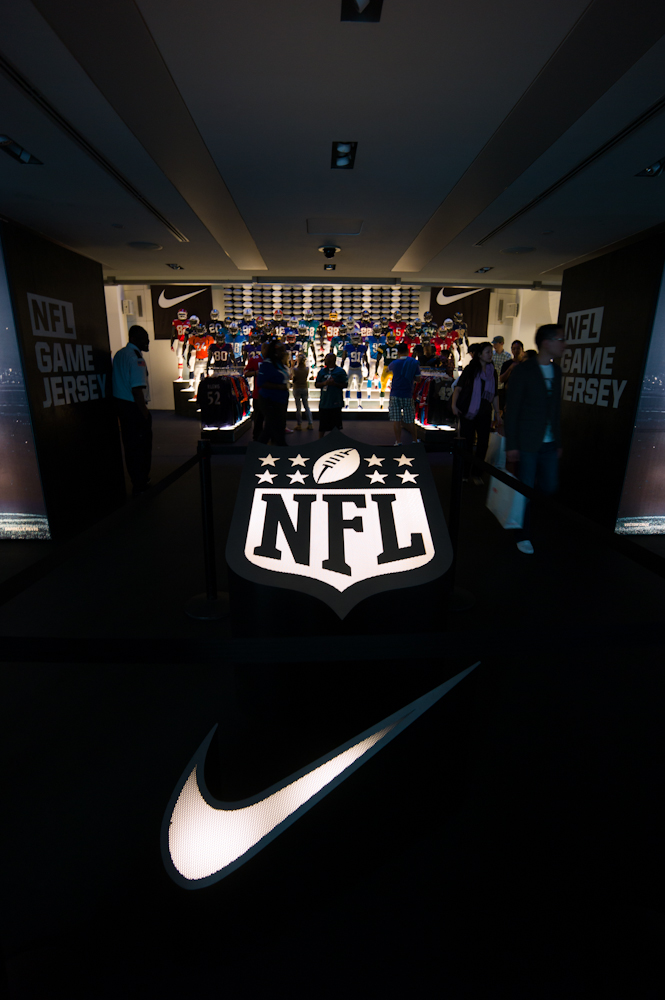 I called to complain and was told I could only file a complaint by going all the way back to the Gray Line office in Times Square. I yelled and screamed and said there's no way in hell I am going all the way back to that damn office to file a complaint and will be filing a chargeback with Amex. (Which I have.)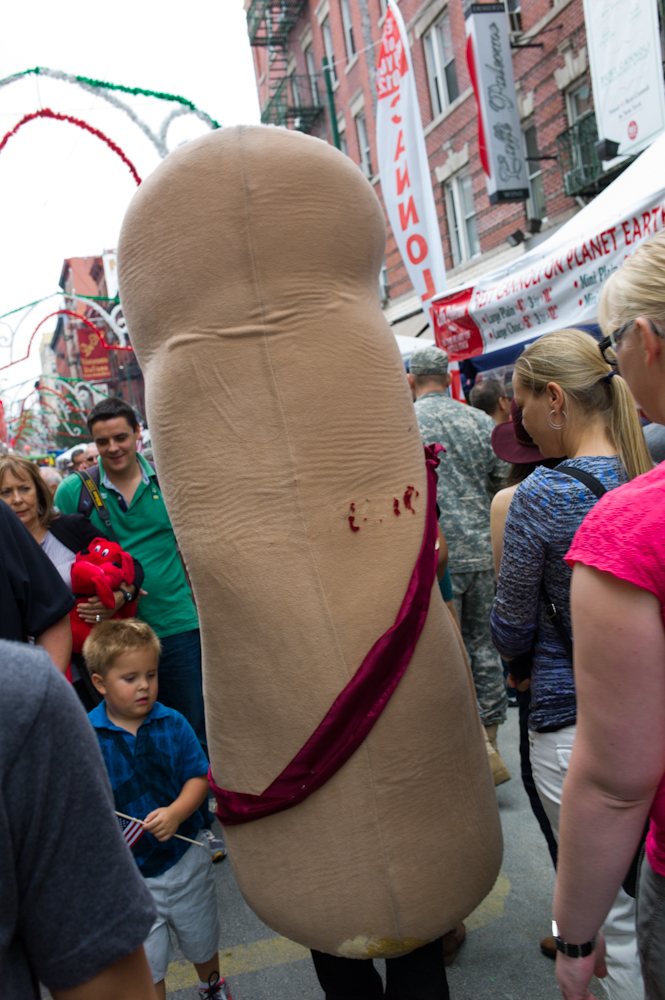 After that, we gave up on Gray Line and decided to see New York as best we could by subway and on foot. As always when visiting a major metropolis, I made an itinerary based not on historical landmarks or cultural happenings, but on what really matters: food. Manhattan for authentic corned beef sandwiches. Chinatown, for the distinctive sights and aromas of the open-air fish and produce markets. Little Italy for cannoli and the world's best Sicilian-style pizza at Lombardi's. (By the way, that guy in the long, flesh-colored, phallic-shaped costume is a cannolo. Really. What did you think he was, anyway?)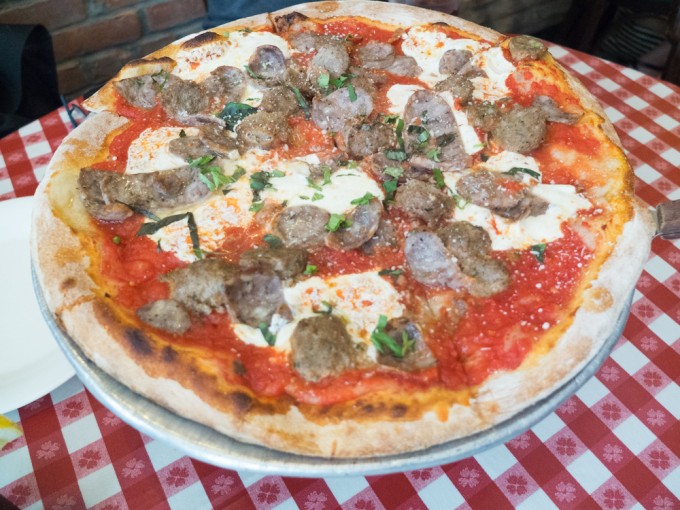 Oh, yeah, and I guess we saw the Statue of Liberty, Times Square, Jerry Seinfeld's house, and the real-life "Soup Nazi's" restaurant, yada, yada, yada, but, really, New York is all about the food.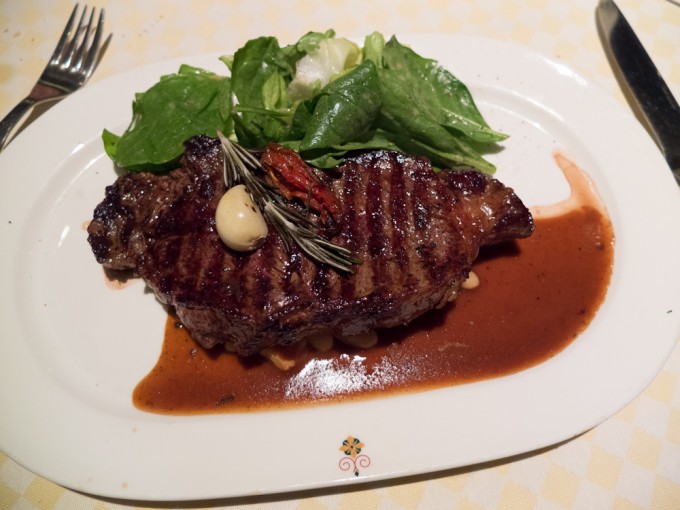 Well, maybe not entirely. We had some great eats on the first-ever Photo Cruise, but what made the trip truly worthwhile was the companionship of Steve Huff and our fellow voyagers. It was refreshing to travel alongside and fraternize with other photographers from so many different countries. We have already made plans to visit Peter in Zurich later this year before we embark on our Rhine river cruise to celebrate my wife Autumn's birthday. The Photo Cruise made for a fantastic vacation, and I definitely hope that the Huff Boat "soon will be making another run" so I can climb aboard.
The group of the 1st Annual Steve Huff Photo Cruise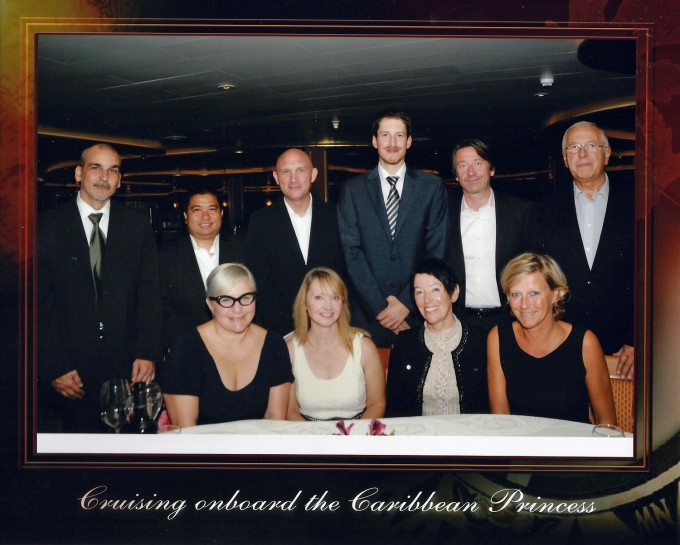 From Steve: Who is ready for next year with all new destinations?