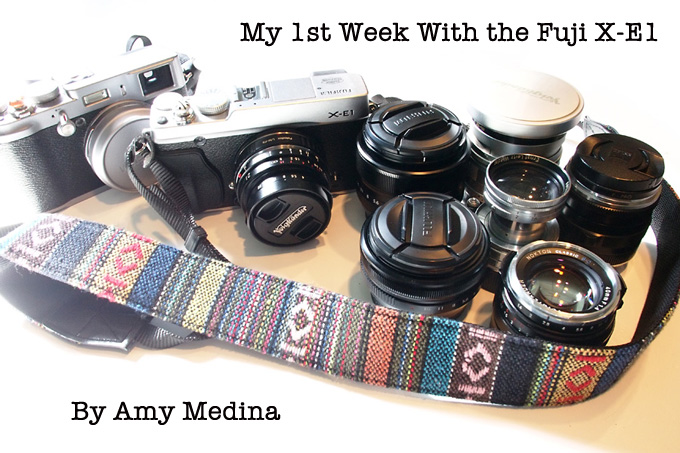 My First Week Fuji X-E1 Review… with X and M-Lenses by Amy Medina
By Amy Medina 
I've been watching the mirrorless market evolve from its beginning. Small and light cameras have become a top priority for me in the last few years, and it was one of the original reasons I switched from a Canon 5D (the first one) to a Leica M8 back in 2007. I'm a woman who never carries a purse and who hates lugging around a camera bag, so if it doesn't easily sling over my shoulder and fit in my pocket, it doesn't come with me. I have always been a fan of what Olympus has been doing, but have also been watching Fuji closely.
The new Fuji XE1 is the closest thing to perfection to come along since the dawn of the eletronic-viewfinder, large sensor camera, at least when it comes to my needs. The image quality of the files is nothing short of amazing. They are sharp but natural — "film like" I've heard said by others. High ISO performance is clearly one of the best in the APS-C market, and it leaves me amazed at just how good it performs in low light. I'm not primarily a low-light shooter, but it's certainly nice to be able to set the camera to AUTO-3200 — and even AUTO-6400 — and not in the slightest way be worried about too much noise. The color rendition of the files is beautiful, and the auto white balance seem to be bang-on. The hype you've heard about the JPG files? It's true… with both the x100 and now the XE1, I don't bother shooting RAW because the JPGs are just that good. And did I mention sharp? Wow, is the XE1 ever capable of producing some really sharp results, due in part to its lack of AA filter. But disclaimer: I'm not a technical person 🙂
A lot of questions about this camera revolve around the new electronic viewfinder (EVF) Fuji has put inside it. I've been shooting with EVF cameras for quite a while now and have become quite used to them. I will put it out there to all of you, if you've never shot with a camera that only has an EVF, you need to give yourself at least two weeks of steady use before you can even begin to make a decision whether you like it or not; one or two tries in the store isn't enough. ALL viewfinder methods, from DSLR optical to rangefinder to EVF have their downsides, and to make a fair judgement you should give yourself enough time to get used to it before you decide either way. Some people legitimately don't like EVF-only cameras and that's fair enough, but don't make that judgement based on borrowing a friend's camera for a day or only trying it out at the photography counter in a store.
The EVF on the Fuji XE1 is probably one of the best I've used in color, contrast and clarity. It's essentially the same one used in the NEX-7, though with lower refresh rates. Where this matters most is in darker settings. I haven't noticed too many problems outside or in brightly lit environments. The only issue that arrises is in poorly lit spaces… this is where the slower refresh rate becomes more noticeable. In practice, with a fast lens like the 35mm f/1.4, I wouldn't anticipate too many snags — however, manual focusing in a darkly lit environment, because of the slower EVF, might be more challenging. For me, if I'm going to shoot in that kind of dark environment, I might leave the M-lenses at home in favor of Fuji's very good (and fast) primes.
Compared to the x100's EVF, the color is better, resolution is clearly better, and the contrast is better. In the brightest sunshine it sometimes still requires a hand cupped over the top of the eye-piece to be able to see it best. I don't know if EVFs are usually judged by dynamic range, but it seems like the XE1 does better seeing the difference from highs to lows. For example, when pointed at a window with bright sunshine outside, I can see the details in the shadows better than I can on the x100.
The size of the camera is nearly identical to the Fuji x100, and obviously smaller than the XPro1, but it feels solid and well-built. I went for the silver one, and the silver is a very slightly lighter color than on the x100. The little grip on the front and thumb "ridge" on the back make the camera feel great in the hand. On my x100 I have a thumbs-up, but I won't need that on the XE1, which is good because it would probably cover the magnify wheel anyway (more on that later). Ergonomics of the camera are also similar to it's fixed-lens cousin, with a few added buttons (like the Quick Menu button, which is well placed and a nice feature to access common settings). The AFS/AFC/MF switch is on the front of the camera, easy to access when needing to switch focusing methods. Shutter speed and exposure compensation are still in the same spots on top, along with the little Fn button for quick changing the ISO (the default setting). There is no wheel-pad on the back like with the x100, instead there are four directional buttons — and personally, I like it better; I always found the wheel-pad a little fiddly and the directional buttons feels more solid.
For manual focusing M-lenses, it's quite easy. Put the camera in MF mode (switch on front). With camera up to your eye (or using the LCD), you can push in the mini-thumb wheel and it magnifies to 3x. Rotating the mini-thumb wheel to the right changes to 10x magnification (and back to the left for 3x again). I find the 3x much more useful for a few reasons. First, you're seeing more of the scene, so it's easier to get your baring on just what it is you're focusing on. Second, in the 3x mode there is almost a "shimmer" that happens when the area you're focusing on actually comes into focus. This is a hard thing to explain, but it's almost as if the edges of the focused area appear over-sharpened… and it's most noticeable in the 3x magnification mode. The 10x magnification mode is great for double-checking focus in more difficult situations, and it's so simple to toggle between the two.
There is no focus-peaking feature. This would be a welcome addition to the camera for using manual focus lenses… However, I will say that so far, with the CV 21mm f/4, the 40mm f/1.4 Nokton and the 50mm f/1.5 Nokton, I've had no problems getting my shots in good focus. However, it's important to note that the longer the lens and the wider the aperture, obviously, the harder it is.
I did not spring the extra money for the Fuji M-Adaptor… but went for the cheaper Fotodiox one. I'm not sure if it makes a huge difference as I'm not using many genuine Leica lenses, and the ones I am using are the "antiques" with lots of flaws and character. There is no button on the Fotodiox adaptor, so getting into the manual focus lens menu requires going into the camera's menu system the traditional way (to change focal length). Also, the built-in correction options are grayed out (like distortion correction). It's not a deal-breaker for me, but if it is for you, spend the extra money for the Fuji adaptor.
–
So far I've tried out a few M-lenses…. so I'll give my impressions along with photos:
The Voigtlander 21mm f/4 Skopar 
This one has been my favorite so far. I do wish it had a wider maximum aperture, but I can live with the f/4 for now. Focusing was a breeze, as expected with a wide f/4 lens. This lens has a great reputation on Leica cameras… sharp and contrasty, and quite small. It's a great size-match for the Fuji XE1, and makes for a really nice street shooter, especially if you like to zone focus or set for hyperfocal shooting. The downside — and this is well-known on many mirrorless cameras using M-lenses, not just the Fuji — is that there can be "smearing" on the edges (due to the way the light enters the lens and hits the digital sensor at greater than 90 degrees — not something I completely understand). I knew this when I bought the lens, but can live with it for my style of shooting. If you want your photos tack-sharp edge-to-edge, look elsewhere. It's important to note as well, from the research I've done, having the Fuji adaptor doesn't makes a difference. It cannot correct for this smearing. It comes down to the specific M-lens… and some do better than others.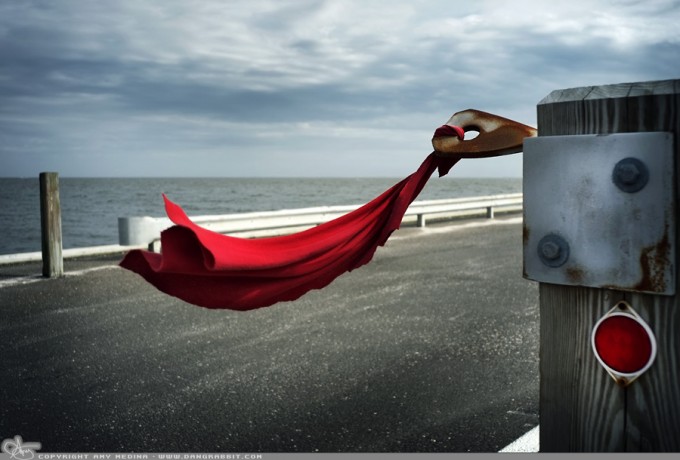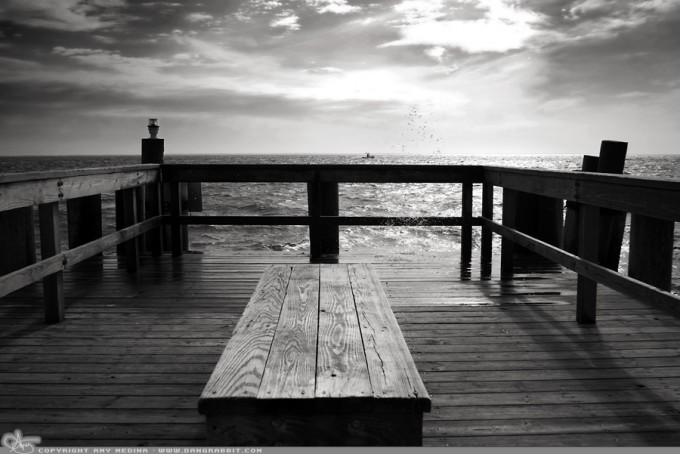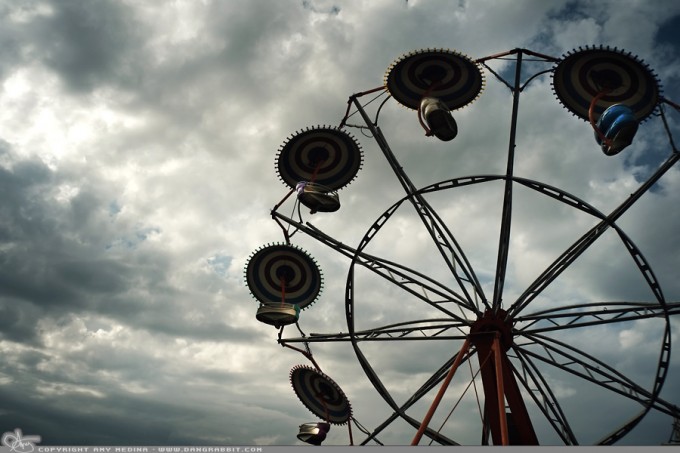 The Voigtlander 40mm f/1.4 Nokton
This is my favorite lens on my film rangefinder… and the focal length was quite nice on the XE1 (60mm equivalent). It's small size was also a nice match for the Fuji body, and focusing was quite easy, even wide open. Because it's slightly wider than the 50mm Nokton, it was slightly easier to manually focus. The 21 and 40 together make a nice kit for a day out shooting; The lenses are both small and their 31mm/60mm field-of-view equivalence is a great combination.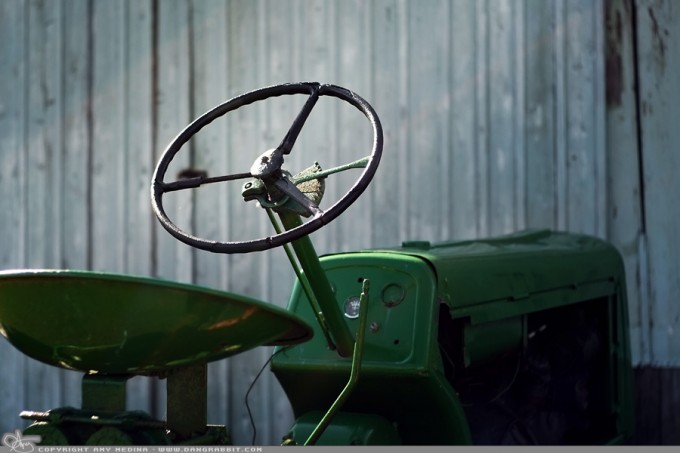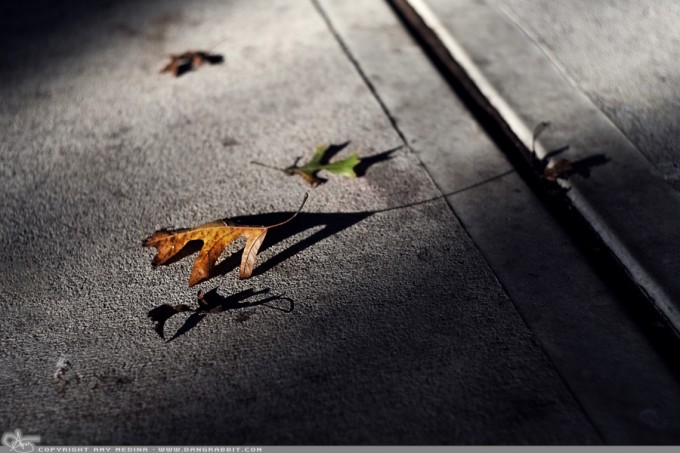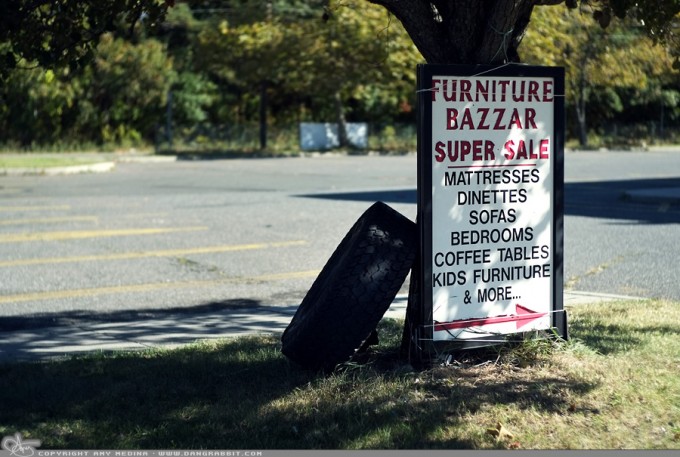 The Voigtlander 50mm f/1.5 Nokton
50mm on APS-C starts to get just a little long for my taste, but this lens didn't disappoint either. It was harder to focus wide open than the 40mm Nokton, especially in very bright conditions because of the "glow" around edges that is characteristic of this lens. I did notice that bokeh was just a little harsher on the XE1 than the way it renders on my M8, which is usually buttery smooth — though in fairness, the day I was out testing the light was pretty harsh. Honestly, I'm probably not likely to use this one much on the XE1 unless I need the added focal length… the 40 was just a better match to the Fuji for me. Of course, the results were so nice, I might change my mind on that.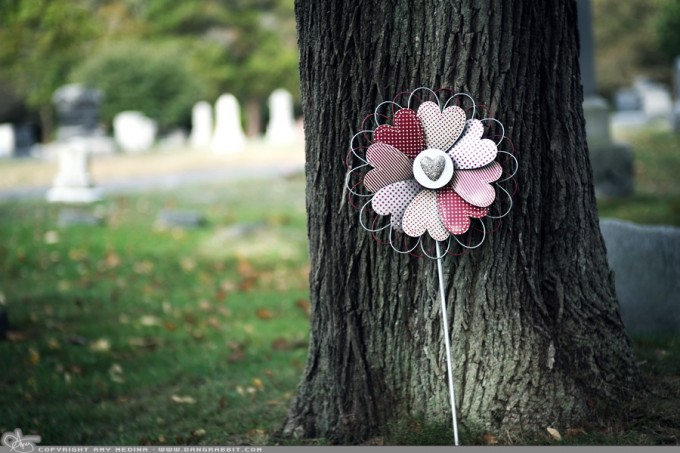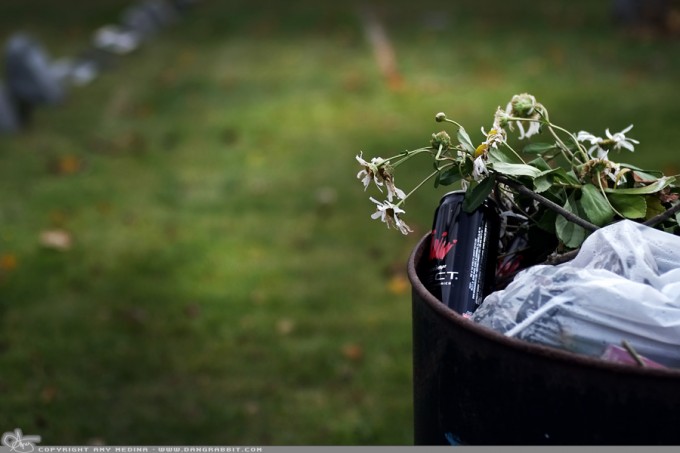 This one surprised me most, mainly because it's my favorite lens on the Leica M8. I got some of that "smearing" at the edges, which I didn't expect with a focal length of 35mm. And though it was easy enough to focus, I didn't find the results as sharp as they should be. This lens is super-tack sharp on my M8, and performed very well on my Olympus EP2 and EPM1 the times I used it there, so I was a little disappointed it didn't pair up as nicely with my new XE1. However, Fuji's own 35mm f/1.4 lens is just so good, I think I'll survive without the Biogon on this camera. In defense of the Zeiss, I was pretty short on time the day I tested it and the light has been pretty harsh all week, so take my opinion on this one with a grain of salt.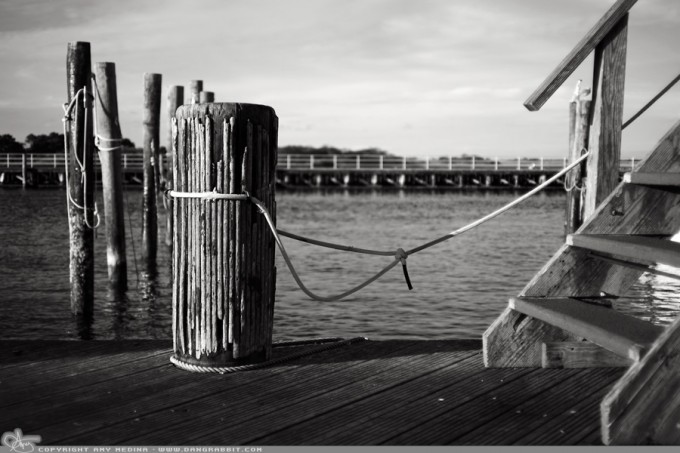 This was the last one I tested out paired up with the Fuji… and keep in mind, I expect warts and wackiness with this lens! You don't buy a 1953 inexpensive Summitar without expecting unique bokeh and unusual flare and flaws. It was a fun one to use, and retains its wonderful character across to the Fuji camera — but admittedly for me it has a specific purpose and doesn't get used all that often. However, its performance surprised me on the XE1 (better than I expected), so it may get more use than I originally thought!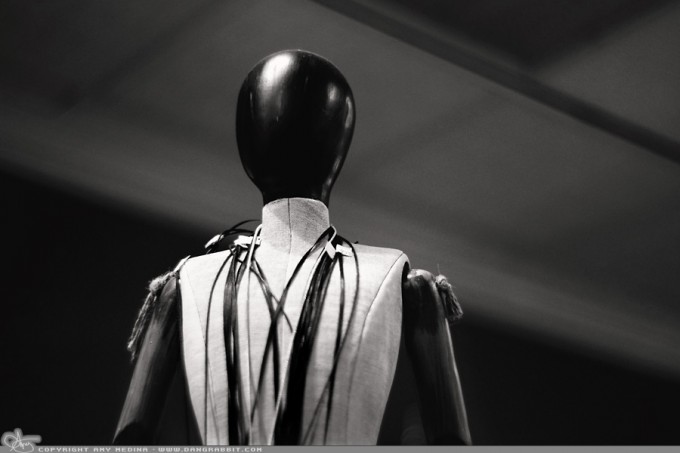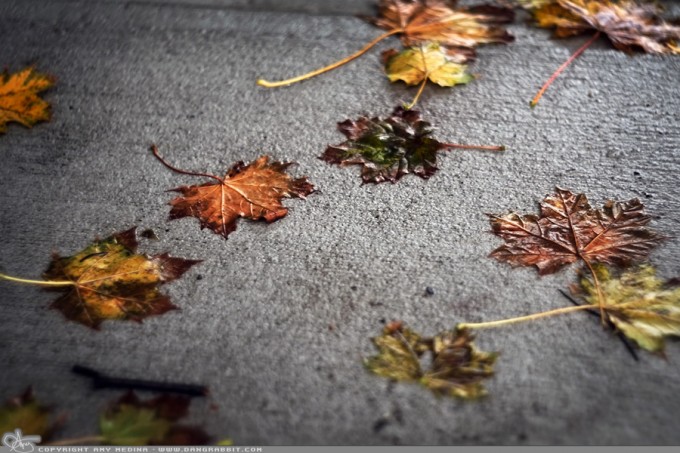 For the Fuji Lenses
I have the 18mm f/2 and the 35mm f/1.4… and the latter will likely stay on the camera a great majority of the time.
–
I love the 40-50mm field-of-view in general and this lens performs so well that there's honestly no reason to look elsewhere for a 35mm lens. Fuji has done a great job with it, and the reviews you hear from others on just how good it is are true. It's light but well-built, renders smooth out-of-focus areas and produces sharp, contrasty results. My only complaint is that I wish it was just a little smaller, but it's undoubtedly not all that large either; its light weight more than makes up for it's slightly larger than maybe-unexpected girth. It renders in a way that reminds me of the M8 + 50mm f/1.5 Notkon, which is a good thing since it's one of my favorite combos to shoot with.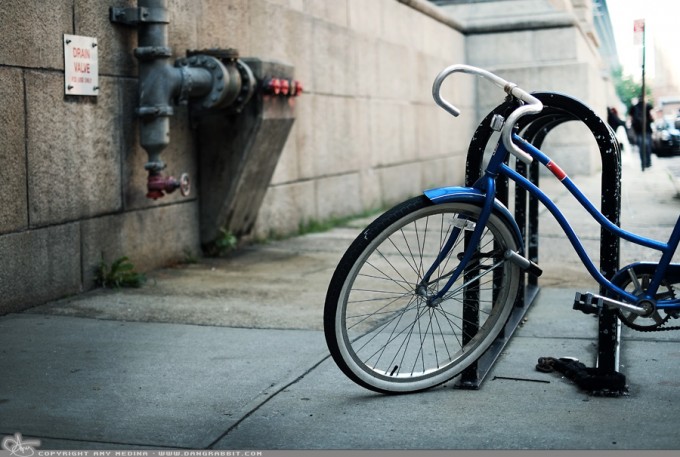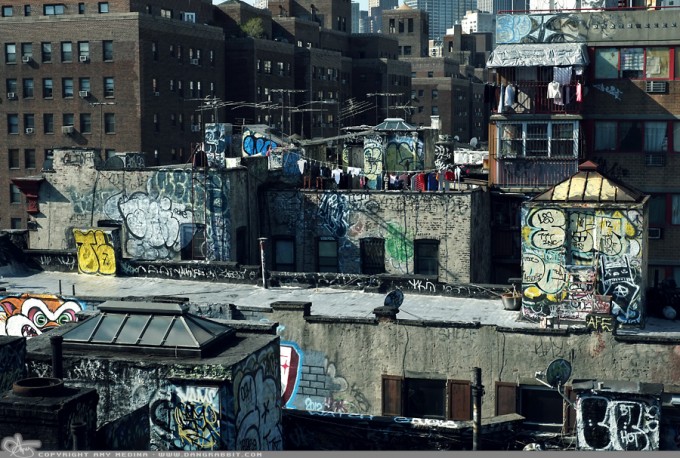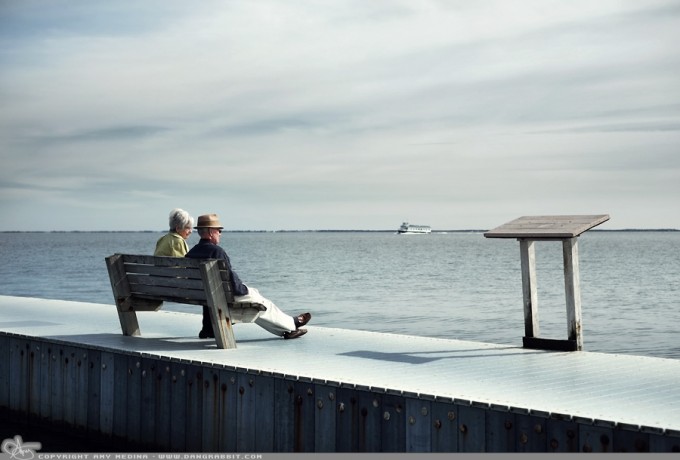 The 18mm on the other hand, it one I wasn't sure about when I got it. I'm not always a fan of the 28mm field-of-view as it's just a tad wide for me. Of course, it's very appealing because it's got a pancake style design: very small and very light; and the f/2 maximum aperture is welcomed, if not a little surprising for something this wide. I decided to give it a chance because I enjoy the 14mm f/2.5 on the Olympus EPM1 (28mm equivalent)… and it didn't at all disappoint.
One of the problems with the 18mm Fuji lens is that the 35mm one is just so good, so expectations are high going into its little brother. Honestly, I certainly find it easily sharp enough, and its small size and quick performance are reasons alone to give it a chance. From what I've read about it, you'd sometimes think this lens is a bad egg, but that's far from the case. Though there is some distortion present, it's quite a capable little lens, and certainly sharp enough for me.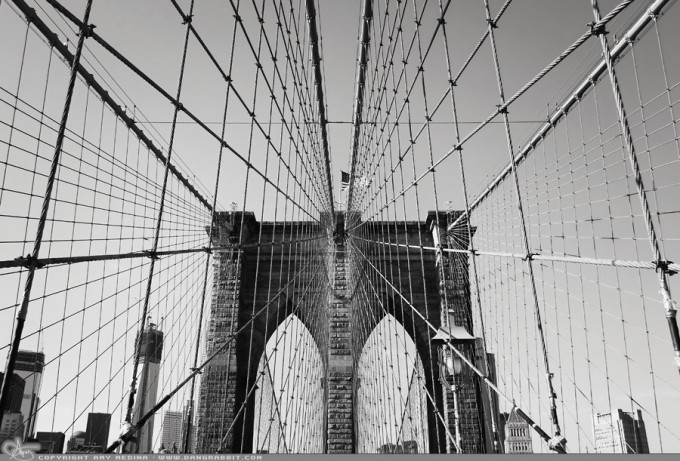 Other thoughts…
The XE1 feels mature. I think Fuji has learned a lot over the last year from the release of the x100 and XPro1, and they've done a good job listening to feedback from the photographers out there using their cameras. Overall operational speed on the XE1 is good; not blazing fast like a high-end DSLR, but certainly fast enough for many of us. It's less fiddly than the x100 (keeping in mind I've enjoyed the x100 immensily!), and from what I hear from XPro1 owners, autofocus speed is drastically improved with the latest firmware, which is already on the XE1 and available since September on the XPro1. I was a late adopter of the x100, with the latest firmware, and never understood what all the fuss what about with focus speed… but that's likely because I bought it late, after Fuji had already made big improvements.
Autofocus is certainly fast enough (at least for me), though on some occasions with the 35mm lens, it had a little trouble locking on exactly what you want it to. I'd say it's comparable in speed to the latest round of Olympus cameras when paired with the 20mm f/1.7 lens (which admittedly isn't their quickest lens) — or at least it seems pretty close. to that, maybe just slightly faster. The biggest problem in judging autofocus speed is that some of it ends up feeling quite subjective… what is fast enough for me, is probably not fast enough for someone else. As an M-shooter, as someone who has been pleased with all the olympus cameras (back to the EP1) and as someone who never shoots sports or wildlife, in day-to-day use, the Fuji is certainly focusing quick enough.
A lot of photographers want to know whether to buy the XPro1 or the XE1 — and that's a question I struggled with myself, especially since there are some great deals out there for the XPro1 right now. Both cameras have the same autofocus speed (when the XP1 has the latest firmware), and both have the same image quality (same exact sensor). So the differences come down to just a few things:
The Fuji XE1 is smaller and lighter. It has built-in popup flash you can even bounce. It has an EVF only, but the EVF is better quality.
The Fuji XPro1 is slightly bigger and heavier. It doesn't have a built-in flash. It has the hybrid viewfinder for optical or electronic views, but the EVF is lower quality.
Since I like small, and since I plan to use the camera with M-lenses, I decided the XE1 was the way to go. I want all the help I can get with manually focusing, so the better EVF seemed the right decision for me. Also, having had the x100 with hybrid viewfinder, I find I never use the optical view, so giving that up was easy. I know others who swear by the optical view of the hybrid finder, so for them (or you) it might be harder to give it up. That comes down to a personal choice.
More 35mm f/1.4 Photos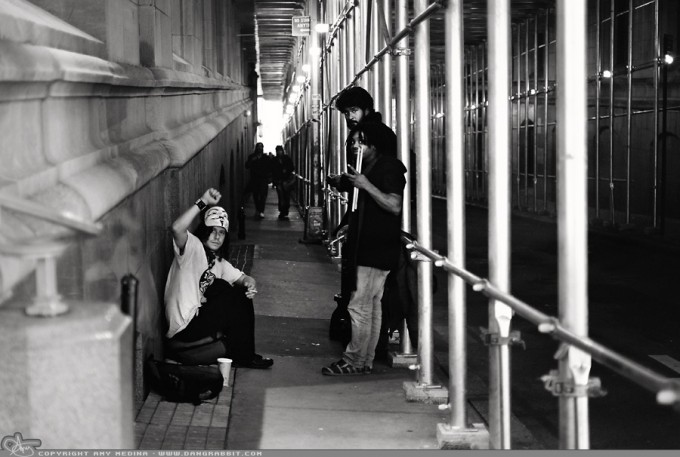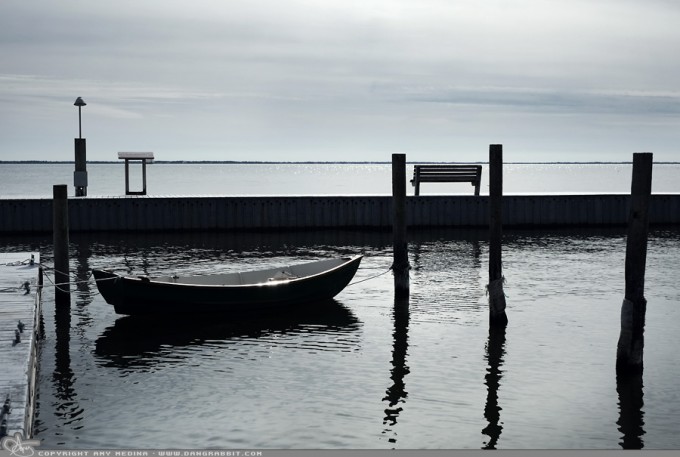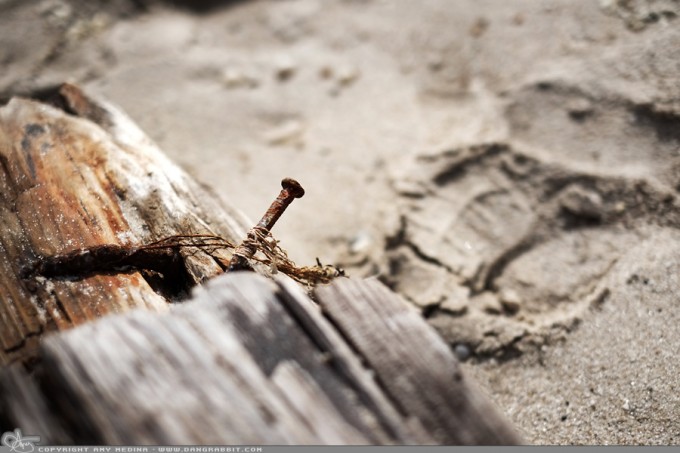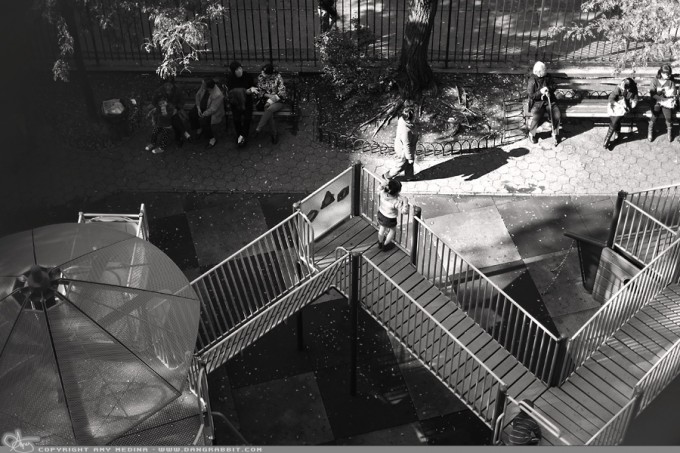 I expected to like the x100 when I first bought it, but I didn't expect to like it quite as much as I did. It was the first camera I've bought in a really long time that I felt I enjoyed as much as the M8, and that's saying a lot. I bought the M8 in 2007 and still use it to this day… I will never sell it. The x100 was my introduction into the Fuji world and it helped me seal the decision on buying the XE1, and in this first week of use I can already tell that my M8 will be staying home even more. Don't get me wrong… I will love my Leica until the day it ceases to function, but now that it's five years old, I fear I'm closer to that reality and need a camera that I can "jell" with just as well… it feels like the XE1 can be that camera… to the point where I may have this one five years from now (but don't hold me to it)!
I've already gone on way longer than I expected, but I'll end by saying that I'm happy Fuji dared to put these cameras out. They have given us something interesting: cameras aimed at photographers who want a great mix of modern technology and tactile, ergonomically well-designed, but small bodies; And these are cameras capable of stunning image quality. I also appreciate that Fuji seems to be a company trying to listen to what it's customers want, and they will be a fun company to follow over the next few years; they already have been this last year. With the x100 and XE1, they definitely have me on their side.
You can follow me on