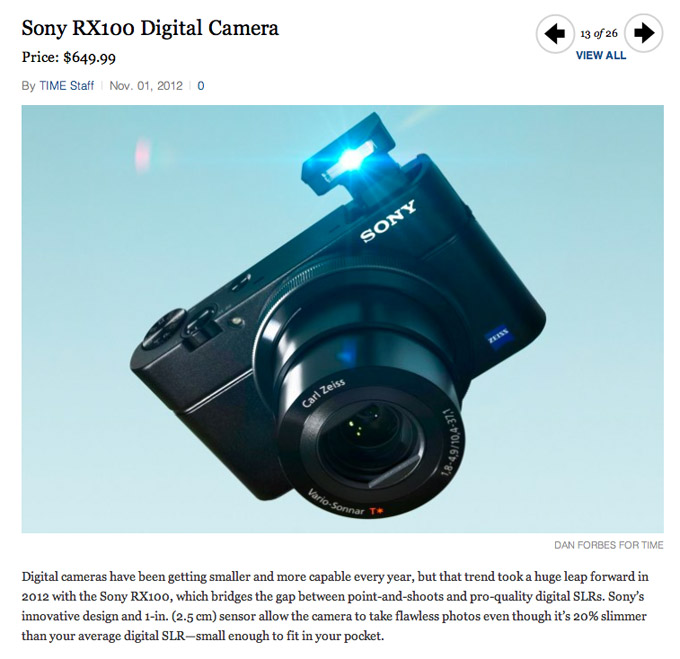 Sony RX100 makes Time Magazines "50 Best Inventions of 2012"!
I was sitting in my office last week thinking to myself "what has been my favorite camera release of 2012"? There have been so so many but I whittled the list down to 3 and the RX100 was in that top 3 for me. I have still not decided what camera will make my #1 of 2012 but I thought that Time Magazine was spot on when they put the RX100 in their top 50 Inventions of 2012 article at TIME.COM.
The RX100 is a marvelous piece of equipment. It is small, has a solid nice build, amazing IQ for the small sensor and it is FAST and hassle/fuss free. This has been the hottest seller for Sony in 2012 and I know why..because it is worth it. It beats just about every other compact pocket cam and does so with the same size sensor that is in the Nikon 1 series which they call a 1″ size sensor (though it is a bit smaller in reality).
So congrats to Sony for this one, it is well deserved! BTW, Amazon sells the RX100 and is where I bought mine!
You can read my RX100 review HERE. You can read other mirrorless and compact camera reviews HERE.