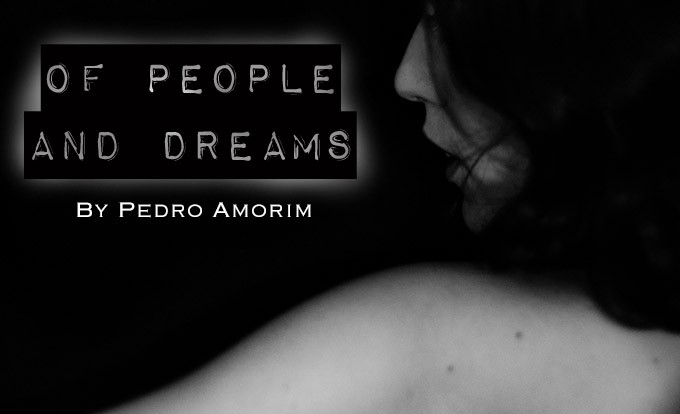 Of People and Dreams – Portraits
By Pedro Amorim
Hello all! My name is Pedro Amorim and I have been a photographer in Brazil for a few years now. I am a street photographer and portraitist (with some incursions in landscape, when needed), and only use manual lenses. My camera of choice is the first A7. I've been following Steve Huff since ever, and he has helped me in many ways.
Lens reviews helped me pinpoint new possible acquisitions, while many articles offered me new photographic insights I hold dear to this day (Thanks, Steve!). 
The idea of creating an area so other photographers would be able to share their experiences was also great, and the user report session became a must visit. It is one of the coolest things out there when it comes to exotic lenses, and I'm very excited to be part of that.
This time, I'll talk about one of those manual lenses you come across once in a lifetime, the kinoptik Apochromat 100/2, and the reason I took it as my go-to portrait lens. 
The images I picked up to go with this article were shot in three different situations: in a daytime session at Rio de Janeiro's Botanical Garden; in a balcony, by the afternoon; and against a simple black backdrop, with a single light source in front of the model. There are very different situations, and that was on purpose. 
Last things first, let me put my opinion in the simplest of terms: if you see one of those for a reasonable price, buy it. 
Oh, you can also order one brand new, since Kinoptik still produces the lens today and sells it through their website (it is a little known fact).
Now, let us talk about why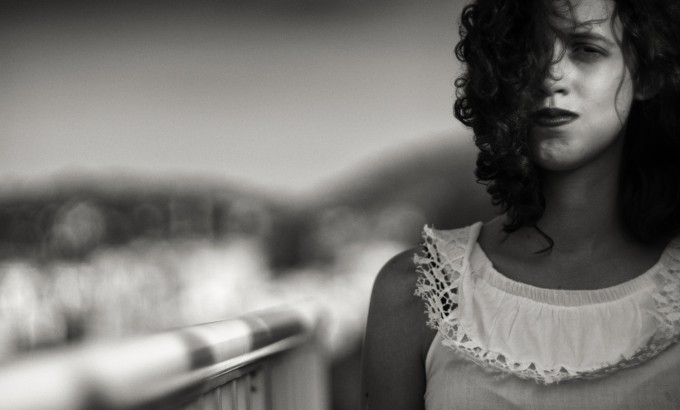 When I first started with portraits, I had in mind that the pictures I was going to produce didn't have to be super sharp in that clinical way people praise nowadays. I was taking inspiration from the masters of old, so the lenses would have to be chosen accordingly.
I always wanted to bring that dreamlike atmosphere to my images. It is one of my aesthetical choices provenient of a bigger way of think. Looking at famous photographs by Dorothea Lange, Man Ray, Nan Goldin, Avedon and others, you'll see that they are something else entirely. I am looking for this something else myself. 
So, the only rule is: no simple portraits.
people are no objects to be simply exposed in full make-up and hard light. Every time someone poses for a camera, he or she brings within his or her history, feelings, ideas, social and emotional context and the will to express them somehow. As a photographer, I want to show these elements as well, as if saying "hey, this image is about someone. Look and feel".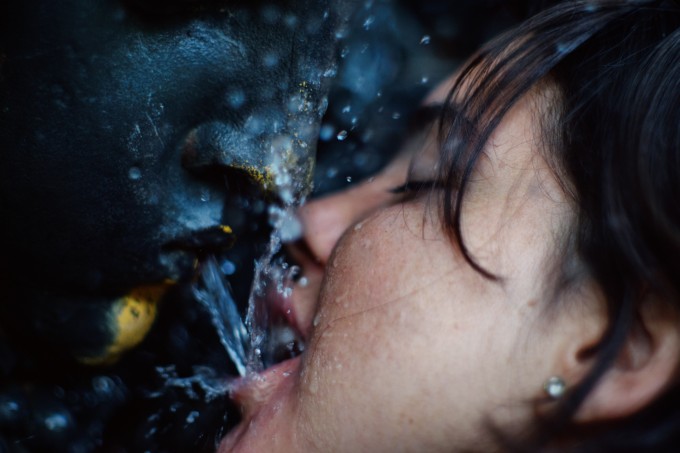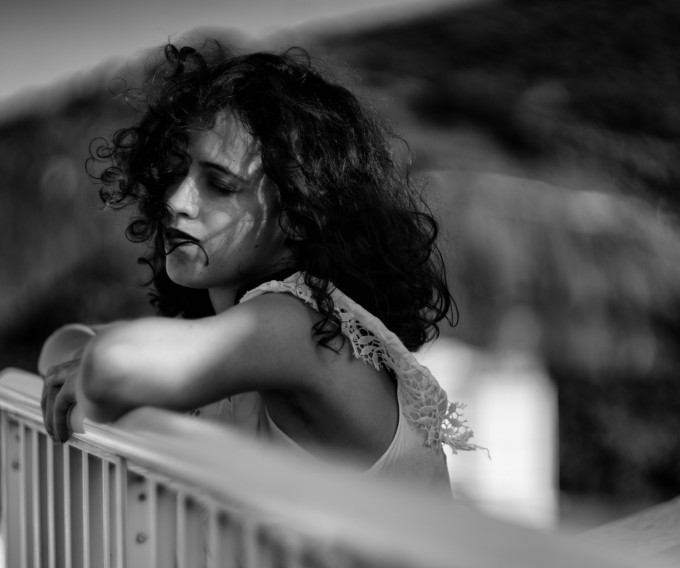 My choice for the job was the Kinoptik-Apochromat 100/2 in ALPA-reflex mount. 
Kinoptik is a French manufacturer specialized in high-end photography and cinema. Their lenses were used by many great directors, such as Kubrick, who used a 9.8 Tegea on both Clockwork Orange and The Shinning. 
It is also known that some of the nouvelle vague motion pictures were filmed with Kinoptik lenses. 
Their still photography objectives are rare nowadays, and became collectors' items, hence the sky-high prices. 
But the images created with them are priceless. 
It has that cinematic feel you get while watching some of the 60's and 70's classics, and that's something I love.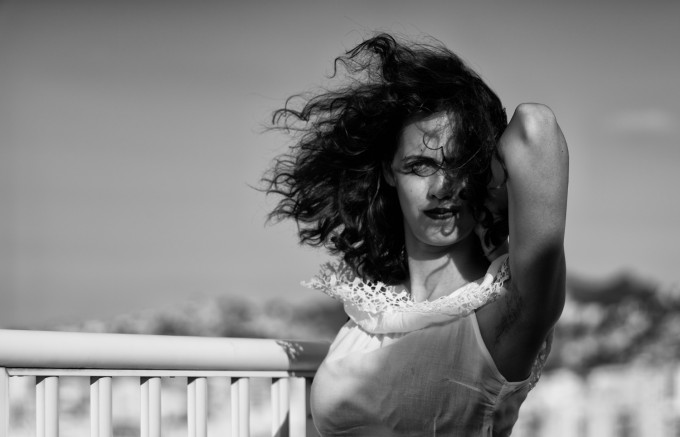 It's easy to understand why the 100/2 is one of kinoptik's most sought after relics. It is an all-around portrait lens, giving you total artistic control over the situation despite its portrait-specific focal distance. Its sharp-but-not-that-sharp rendering and suitableness for both color and monochrome photography, as well as a super-shallow depth-of-field with non-distracting out of focus areas results in a polyvalent glass, good enough for most shooting possibilities and styles. 
Wanna go all expressionist and work on some old-school solarisation?
Worry not, we got your back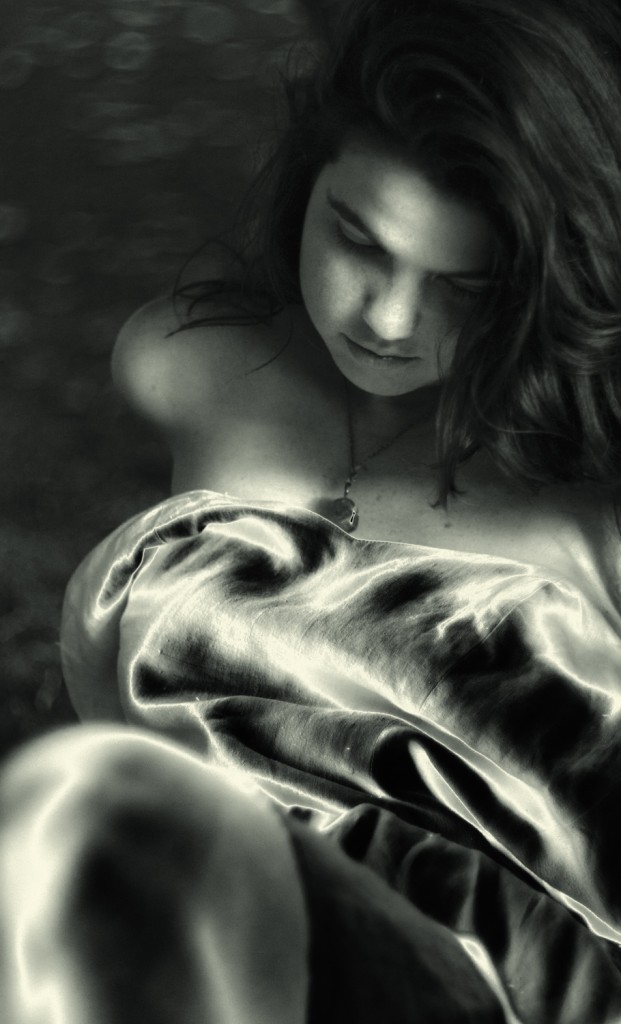 No? you're more like a film-noir kinda guy? Well that's also cool: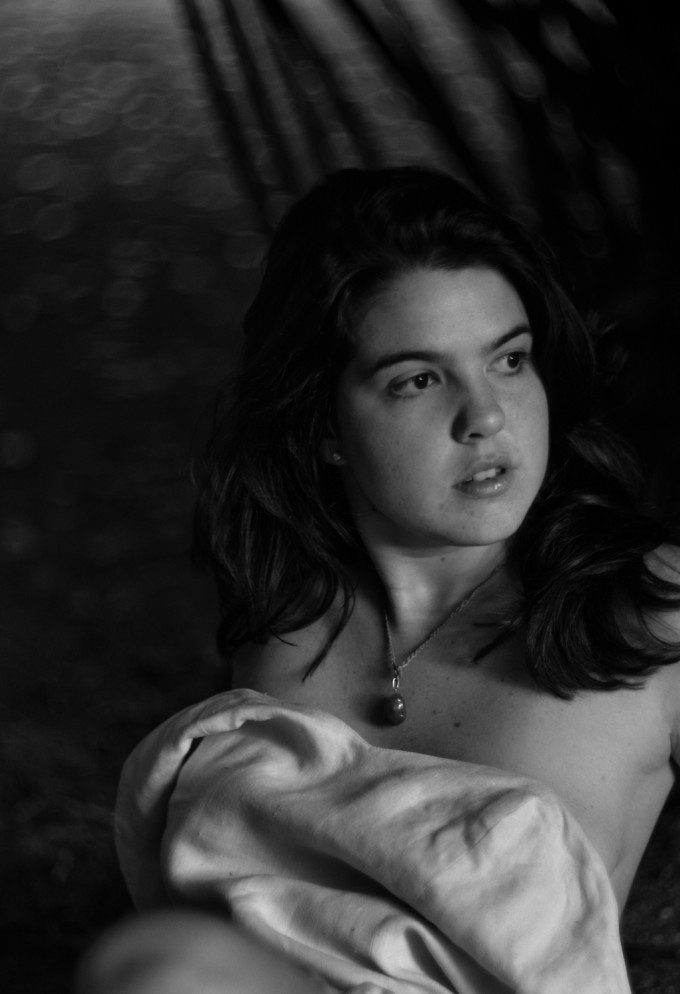 It is the perfect old lens. It has a classic 60's optical design (6 elements, 4 groups; double gauss), is heavy, exaggerated, looks gargantuan on the tiny A7 and performs spectacularly wide open. It has a smashing black kinda-industrial-kinda-French-designed finish. If you imagine the design concept of a Summicron and turn it upside down, you'll pretty much have this lens.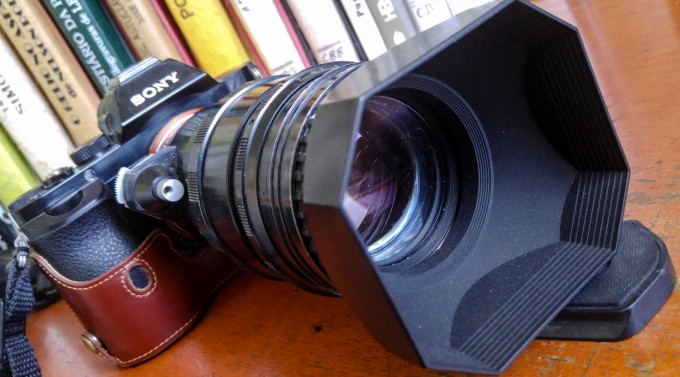 It renders one of the most pleasant bokehs I have ever seen, while being quite sharp at f2. However, this is secondary. Really.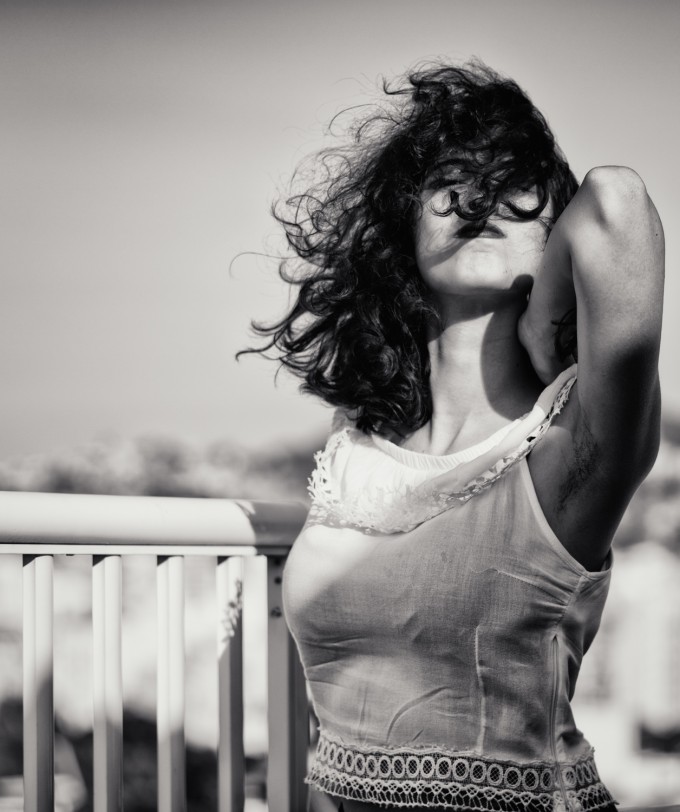 This is a superb portrait lens, with its watercolor-like bokeh contrasting with popping lifelike colors that result from the outstanding color correction. This lens does deserve the "apochromatic" in its name.
The skin tones are rendered in a natural way, and the images are contrasty but not aggressive. Shooting with only ambient illumination is a delight, and can deliver some very dramatic effects.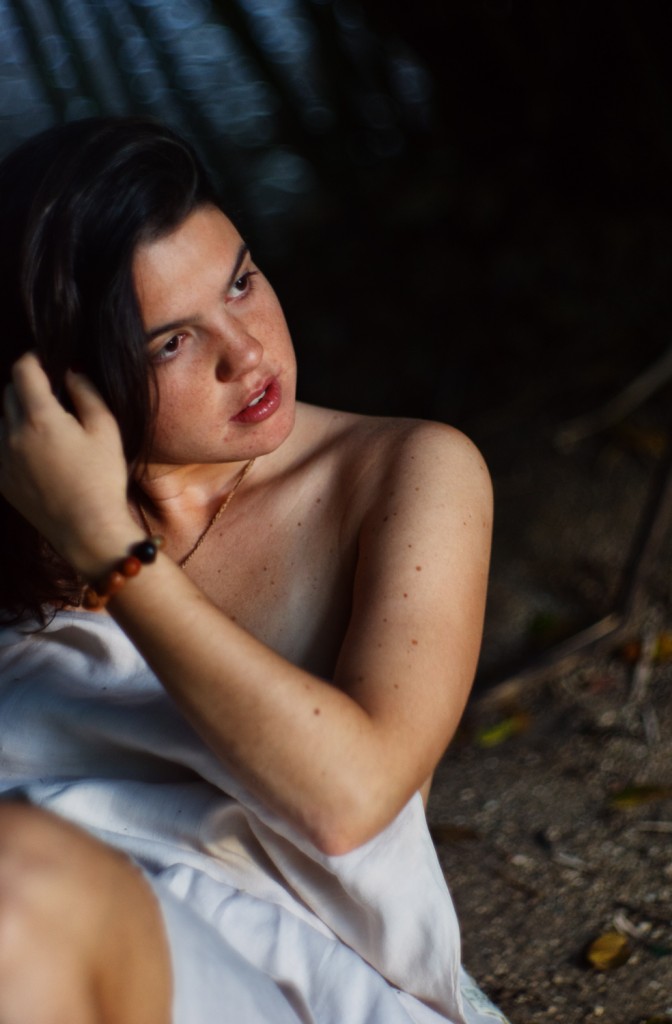 Truth be told, it is not a perfect lens. The 100/2 is a true practical nightmare. As an old lens, the Kinoptik has all those downsides a tele had back in the day. Times ten: 
It is heavy. And I mean HEAVY. You can shoot it handheld, but focusing wide open is hard. 
Handling is also clumsy, since it is not one of the most ergonomically correct lenses out there. So find yourself a tripod and be happy. It's not like you will be using one for street photography anyway (really, don't. if you are an M shooter or a mirrorless guy, go get a summicron or a summarit. Even the elmarit or the old elmar 90. There are countless lighter street tele lenses more suitable for the job).
It is also prone to flare. Some say it is a coating issue not addressed by kinoptik, but the fact remains that you'll have to use a hood while shooting around light sources (which is pretty much all the time).
And find yourself a big carrying pouch, because this beauty is bigger than half of Nikon's professional-grade zooms.
That being said, I believe the pros (image quality, artistic versatility) easily outweigh the cons. It has character and quality, being a precise and classy instrument (despite its user unfriendliness and clumsiness when handheld). It remains a legend in its own right, even after fifty years from its original debut.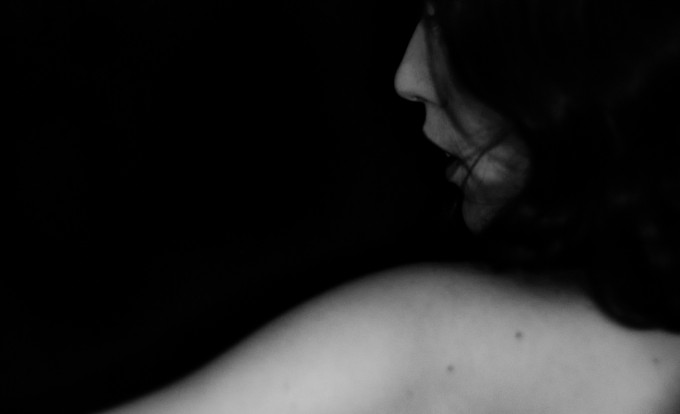 Much like the right movie from decades past or the right portrait from the depression era, this lens is timeless.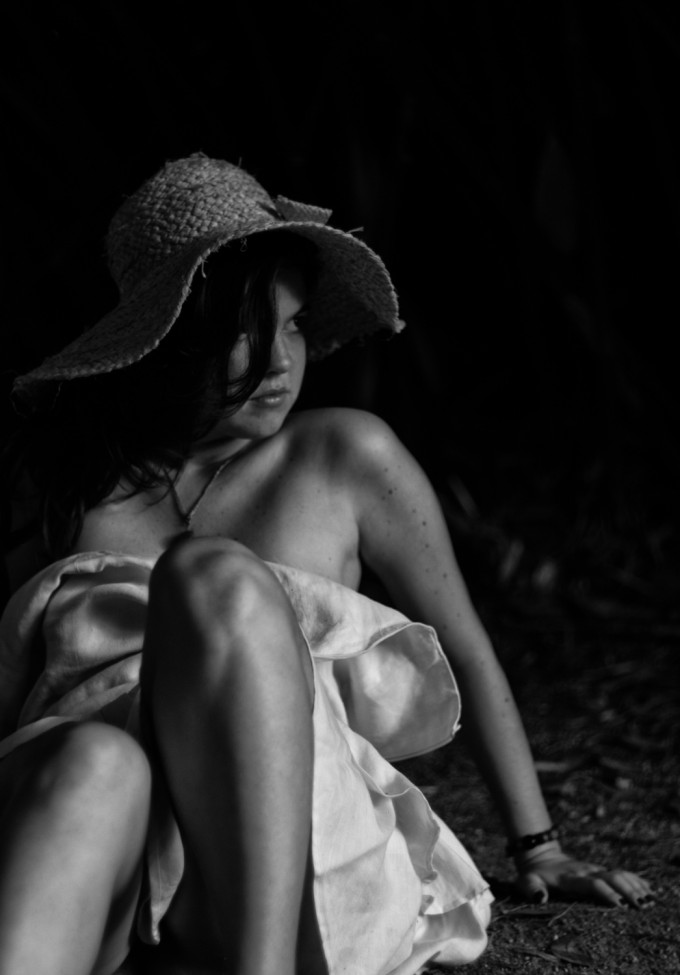 Thanks a lot for the opportunity, Steve. 

You can see some more of my work by clicking on the links below.