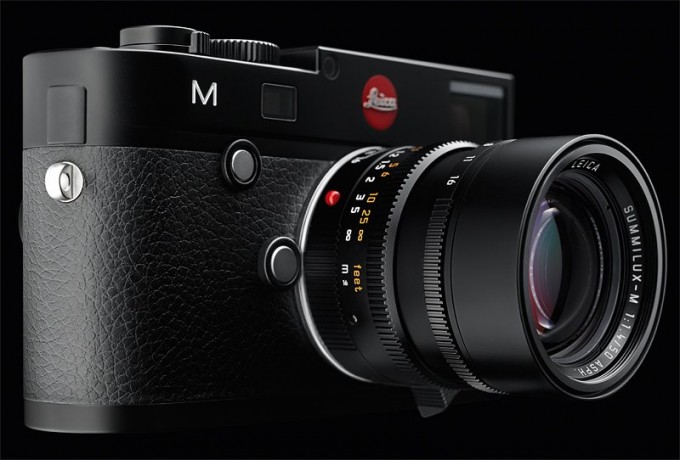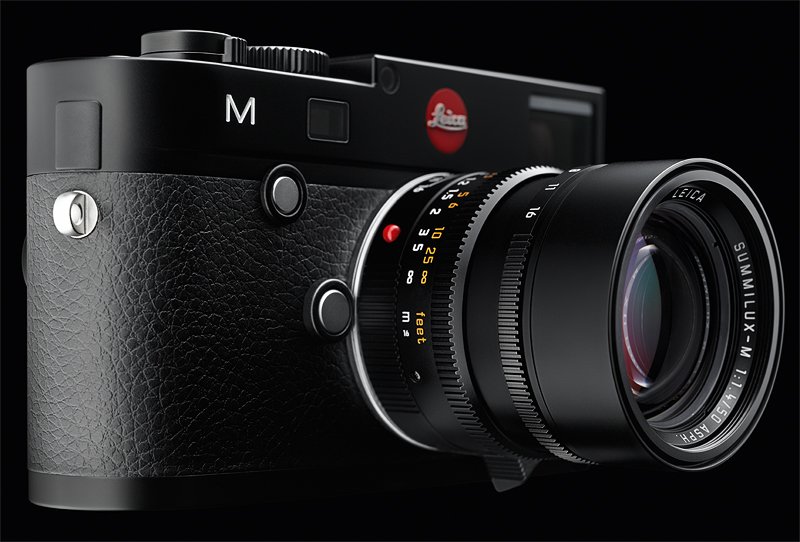 Why The Leica M Could Be The The Best Digital Rangefinder Or Mirrorless Camera Ever
by Scott Wyden Kivowitz
I have learned a lot from the Leica community, and specific Steve. I had some thoughts on the Leica M and posted it on my Google Plus page, and then my Facebook page – in order to see what others thought. I then realized that what better way to share my thoughts than to ask Steve if he would share it on the blog. Once Steve agreed to publish my thoughts, I decided to write more in depth about it. Thank you again for having me Steve – here goes…
At the 2012 Photokina conference, Leica announced the new M digital rangefinder. I personally believe that the Leica M is the best digital rangefinder (or mirrorless camera) ever, and this is why.
I'll start with the specs, and compare them to the Leica M9, my current rangefinder of choice.
It has a 24 megapixel full frame CMOS sensor with fantastic high ISO performance at ISO 6400 where the M9 is an 18 megapixel CCD with bad ISO noise over 800.
It has live view capabilities with focus peaking for precise framing and focusing where the M9 was a pure rangefinder with no live view.
It boasts a high-resolution, 3 inch, 920k dot LCD screen where the M9 has a small low resolution, almost useless LCD.
It unfortunately has a new battery, but it does have improved battery life where on the M9 the battery would get a photographer anywhere between a half day to a full day depending on the situation.
Unlike the M9, and its center weighted meter, the Leica M now offers an option of multi-patter and spot metering.
Most rangefinder users will not care much (I'm guessing) about video, but the Leica M offers high-definition video. This is nice for video fans because now recording with the amazing Leica lenses is a possibility.
Unlike before, the Leica M is now weather resistant.
The new Maestro image processor is not only faster than that of the M9, but it also uses less power.
The new 3 frames per second shutter is faster than the M9 (not by much) and quieter.
Optional Accessories:
Electronic viewfinder (with 90 degree viewing) if a great accessory if you're doing studio work, need electronic view, or just have the extra cash to spend on fun accessories.
Leica R lens adapter is great for nature photographers who need the R zoom lenses, already have lenses or again, have the extra cash to spend on fun accessories.
Stereo microphone is for those who are using video. Although I am not a videographer, I know that external microphones offer a much better audio quality than typical built-in microphones.
There is a small finger grip, which I personally do not like, but apparently it is very comfortable.
There is a new bottom plate accessory that provides AC power capabilities (great for time-lapse or product photography), a GPS, USB (because there is none on the camera because it is pointless), a hot shoe capable accessory port and a PC port.
Now, the Leica M9 is an amazing camera. I switched to the Leica M9 for a few reasons, which you can read about at Japan Camera Hunter. Since making the switch, I have been very happy with the camera. I very rarely use my Nikon gear anymore.
Having a compact camera is something that I have wanted ever since injuring my back years ago. Having a compact camera with the image quality and full frame sensor like that of the Leica M9 is even better. With that, I am able to use the camera for my paid work and not just for myself.
Now, the Leica M also has a full frame sensor, but it is a CMOS instead of a CCD and includes a few more megapixels (not a huge deal but beautiful results are beautiful results). The LCD on the Leica M is dramatically improved over the useless M9 LCD. The reason I say the M9 LCD is so bad, is because it is only useful for reviewing the histogram. Now, rangefinder purists might say that the LCD is useless anyway because it defeats the purpose of a rangefinder so "stop chimping". For me, it is not about chimping. It is about guaranteeing that the exposure is precise so when I leave a client, I am confident that the job was done perfect.
The weather resistant body means a photographer would no longer have to worry about every day weather conditions. Although many Leica users don't both covering their cameras anyway, but even so – I am a big fan of weather sealed cameras.
The live view features means I can compose landscape or product photographs using the LCD instead of just the viewfinder, which I enjoy on the Nikon D700. With the new focus peak feature, I can clearly see when the subject is in focus without having to look through the viewfinder. Again purists, live view can be useful for professional work.
The new image processor is faster, the shutter is stronger and the buffer works harder. Even with all the new improvements, the battery life has not decreased. In fact, with the new CMOS sensor, processor and battery, Leica says a photographer can shoot for a week before recharging. In addition to the new CMOS sensor comes a new sensor cleaning feature. Knowing that interchangeable lens cameras are dust magnets, this is great to have.
I think of the Leica M as the Nikon D4 of rangefinder cameras. Of course, it doesn't have the speed of a Nikon D4, but if you need speed then Leica cameras are not for you. Add all of the new features together and the Leica M really is the best digital rangefinder ever. In my article about switching to the Leica M9, I mentioned how I was tired of the frills of so many cameras. I believe that Leica includes the necessary features for a modern camera and more specifically, a modern rangefinder. They did not add too much or too little, but just the right tools to get jobs done.
So will I be picking one up? When I win the lottery, sure. Steve has an article about the new Leica M so check that out and preorder yours if you so desire.
Thanks for reading and happy shooting,
Scott
–
Scott Wyden Kivowitz is a New Jersey Photographer sharing his passion for photography any way I can. Scott is also the Community & Blog Wrangler at Photocrati, teaching other photographers on how to increase business with their website.
Scott Wyden Kivowitz
New Jersey Photographer | Twitter | Google Plus | Facebook