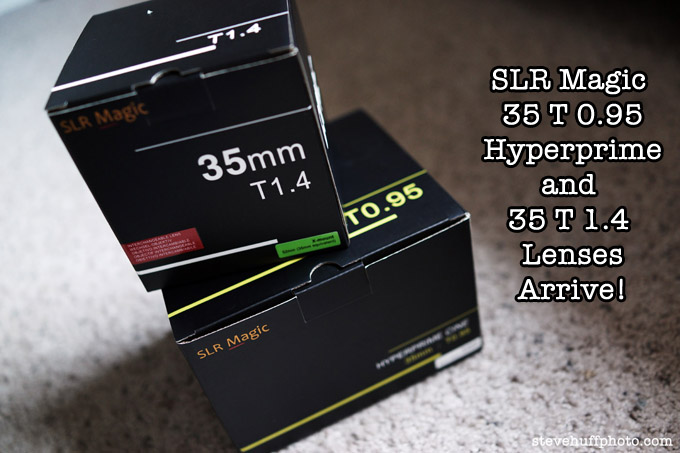 Gorgeous new SLR Magic Hyperprime 35mm T0.95 and 35 T1.4 arrives for testing!
The "Noctlux" for your APS-C Mirrorless
The 35 T 0.95 Hyperprime ASP-H M mount Lens
So..you want a super fast, super sharp, super built, super bokeh 50mm equivalent cream machine for your Sony NEX, Fuji X or EOS-M camera? How about a 70mm equivalent for your Micro 4/3?  Want one for each system without having to buy three different lenses? I know I do..and such a lens has just arrived to the Huff Household. Yep,  UPS arrived yesterday with a huge box from SLR Magic and what the box held were two lenses I have been excited to review for a few weeks now. One of them is the premium 35mm APS-H Hyperprime
(their premium quality line of lenses)  
and I have to say that it is a BEAUTY.
It's large, hefty, built like a solid brick and is a damn nice T0.95 lens, which in F stop land means about f/0.92! This is the 50mm equivalent 0.95 lens for APS-C mirrorless camera shooters! Almost Like having a Noctilux for your Fuji X or NEX, speed wise anyway 🙂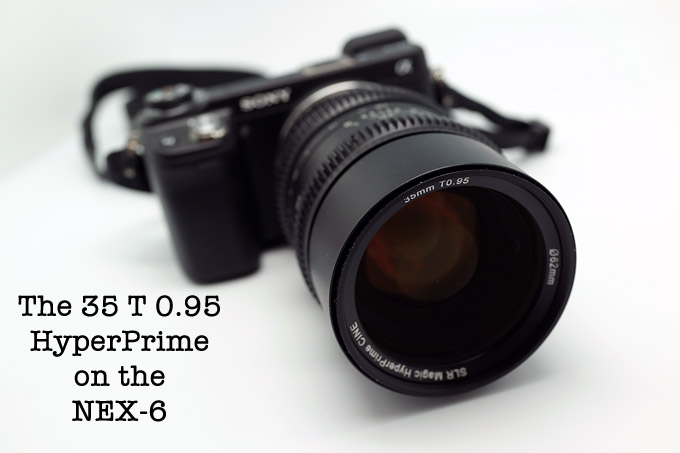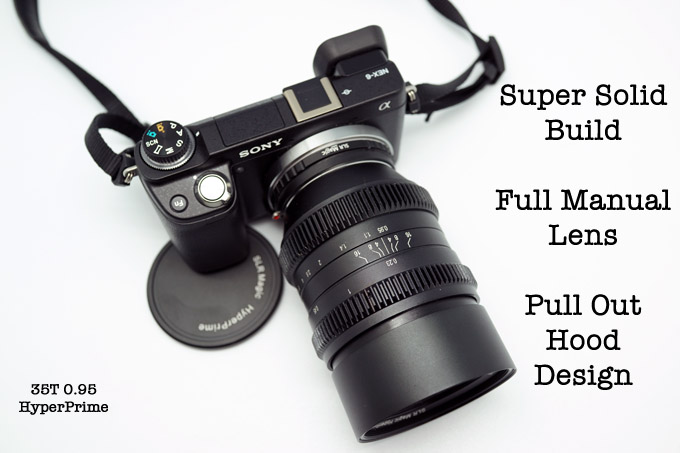 This is an all manual lens designed for ALL of the popular mirrorless systems. You can shoot this one lens  on the NEX system, Fuji X system, EOS-M or Micro 4/3 system. How so you ask? Well, when ordering you just choose which system you want to use it with but the beauty of it all is that if you own 2 or 3 or all of these systems you only need ONE lens and it will be compatible with all of your cameras using an adapter.
This lens is actually an M mount design but not to be used on an M camera. Instead SLR Magic made it in the M mount because so many adapters are made for this mount. So this one lens can be used on almost any mirrorless system with an adapter. This was a great move IMO. For example, if I have a Fuji X camera and an OM-D and a NEX-6 or 7, this one lens can be shot on all of them. Awesome.
One thing I found while doing test shots is that even with focus peaking set to on with the NEX-6 this lens is a beast to focus correctly when shooting wide open. It has a massively razor thin level of DOF at T0.95 so your focus has to be pinpoint precise or else the images will be slightly soft at the focus point if you miss.
A quick OOC JPEG at T 0.95 and the Sony NEX-6  – remember this is wide open at T0.95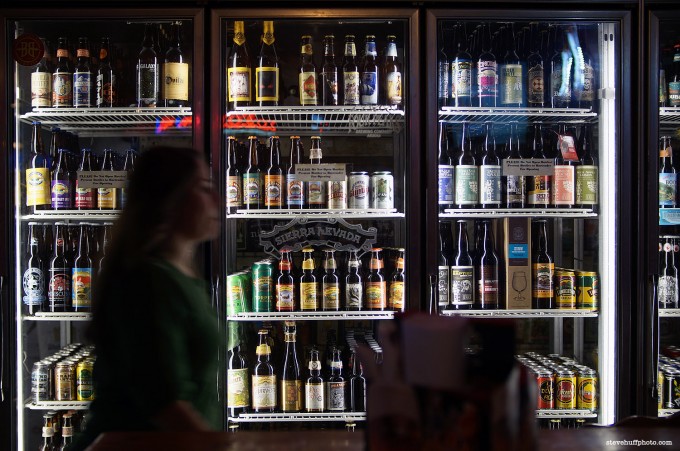 The particular lens that was sent to me was shipped with the Sony E Mount adapter so I will be testing it on the NEX-6 (see 1st three OOC JPEGS above) and then later the Fuji X system as soon as I get an adapter for it. It appears the Fuji adapter will not work correctly but there are some that will and SLR Magic will be shipping them with their own Fuji adapter that will work just fine.
Out of the box, this lens looks pretty bad ass but I can not speak enough about how large it is. IT IS LARGE. So if you are hoping for something small this is not your lens. If you want super quality Bokeh and image quality it just might be your lens. The packaging is solid this time around with the lens and adapter encased in solid foam so there is no chance of shipping damage (unless the UPS guys decide to play soccer with it). I am excited to review this one.
A couple of B&W JPEGS with the NEX-6 wide open at T0.95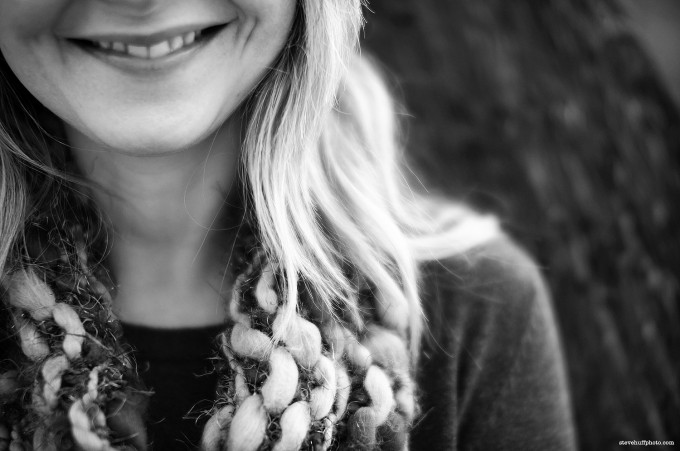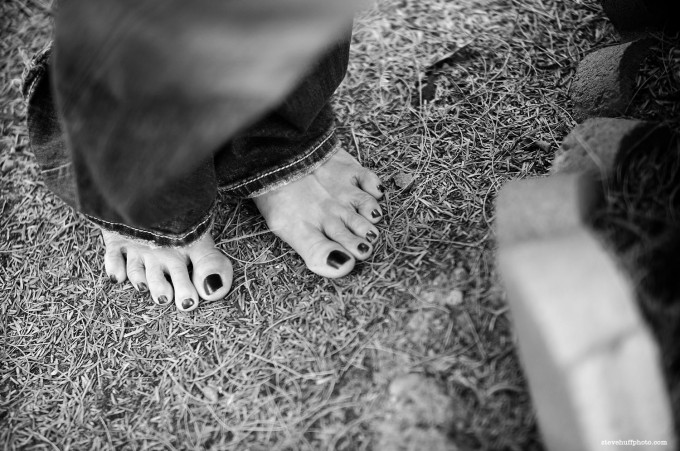 This 35mm T0.95 APS-H Hyperprime  lens will be selling for $1349 starting in February 2013 from SLR Magic and that is a decent price considering their 50 T0.95 for M mount was nearing the $5k mark (this was mainly due to the RF coupling and it being a full frame lens). In the same price range as this lens is the Voigtlander 35 1.4 in M mount. Many use that lens as their fast 35 on their mirrorless systems and love it but from what I have seen, this lens just may surpasses that one in Image Quality and Bokeh when used on mirrorless cameras. The only negative is that you can use the Voigtlander on an M camera as it is a full frame lens. Again, This SLR Magic is NOT full frame so while it has an M mount, it is not compatible with M cameras.
The soon to be released SLR Magic 35 T0.95 HYPERPRIME premium lens. (all product shots with Sony RX1)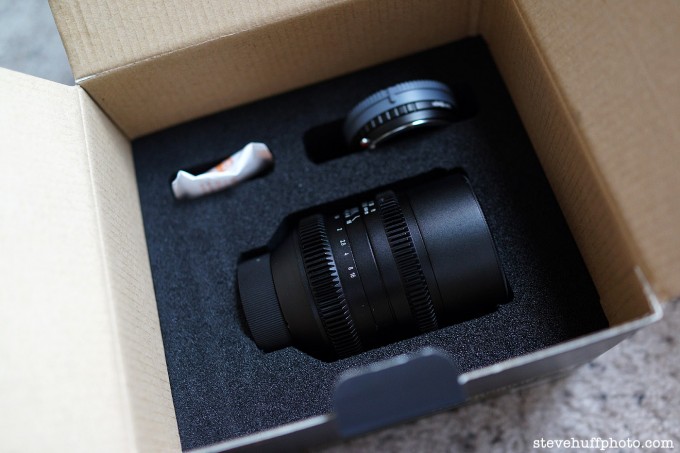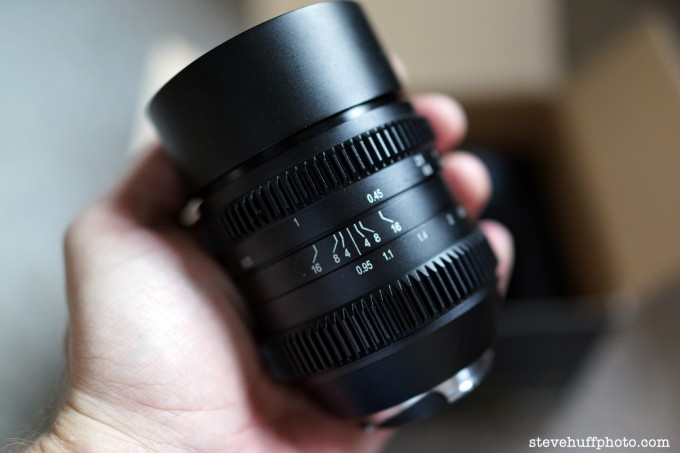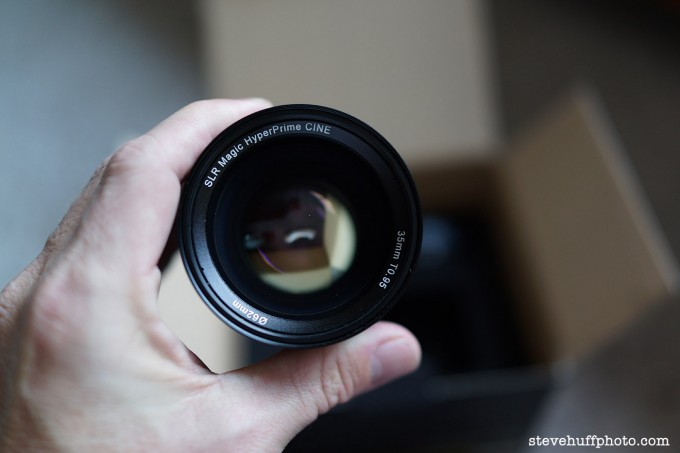 For those of you who have seen my review on the previous SLR Magic hyper prime, the 50 T0.95 for Leica M mount you may remember that I loved it and declared it to be just about equal to the Leica Noctilux f0.95 in image quality (in real world use) and I preferred the Bokeh of the SLR Magic. The construction of the Leica Noctilux is better (as is the resale value) but for all out IQ the HyperPrime was amazing. I never had one issue with it on my Leica M9-P or the Monochrom. It was large and heavy but it packed some serious glass. Unfortunately, as far as I know this lens is no longer shipping in the USA (the 50 T0.95) so if you managed to snag one, you have a rare lens in your collection 🙂
This new 35 T/0.95 seems to have rock solid construction and design, is much less expensive with maybe even better build quality and is a T0.95 35mm which will be like a T0.95 50mm on APS-C mirror-less cameras. Finally a fast and exotic 50mm for your APS-C. BUT, can it deliver the goods? I am not sure yet as I just got it so I will be shooting it in Vegas next week to give it a workout.
I will not know anything until I thoroughly use it but from the looks and feel it is impressive. This lens will come in at $1349 and will be available from SLR Magic starting February 2013. They are also offering $100 off for early buyers so keep an eye out here for info.
–
The SLR Magic 35 T1.4 for APS-C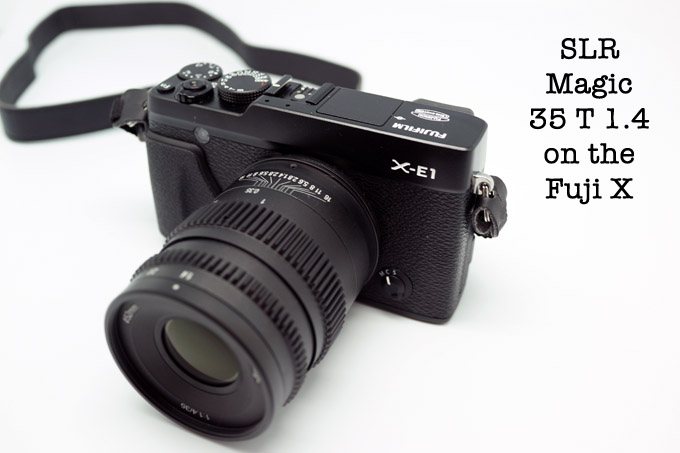 SLR Magic also sent me their new 35 T1.4 lens to test out on the Fuji X-E1 and this lens is coming in at only $349. It is a budget lens but it certainly does not look or feel like one. This lens is also available for all other mirrorless systems but will come in whatever mount you order it in. The one that I was sent is for Fuji X and for a $349 lens this is one hell of a well built lens. Metal construction with the weight of a Leica 50 Summilux ASPH. This is no cheap toy lens in the construction department and the packaging is just as nice as the Hyperprime lens.
Andrew from SLR Magic told me they have tweaked their packaging and it shows.
This lens is not up to par with the T0.95 Hyperprime in the IQ department but it is not designed to be. This $349 lens is built for Bokeh it seems as it delivers a rich and creamy out of focus rendering with bit of softness to the images when shot at 1.4 wide open. The lens seems to sharpen up by 2.8 but even wide open will give you a soft etheral look.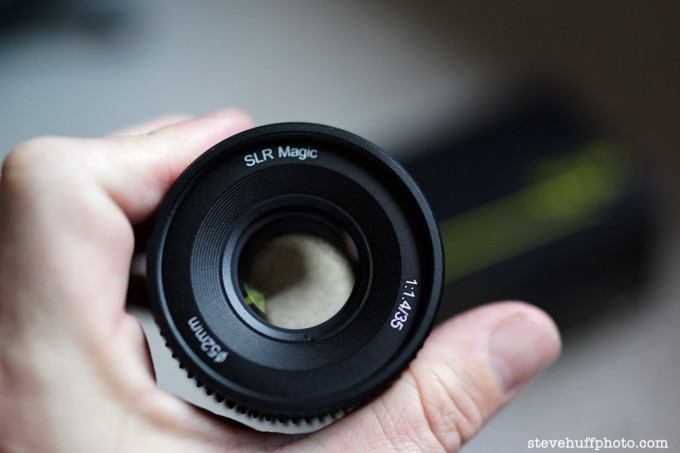 What is nice about this lens is the build and the fact that you can order it NOW in any mount you want. This is what SLR Magic told me about the availability of this lens:
"The 35mm T1.4 is available now. We have it for X mount, E mount, EF-M mount, and mFT mount. It is not up on our website or eBay yet but people can already order by emailing us at support@slrmagic.com to get it before it is up on our website. We have already sold a bunch for the mFT version".
So you can order  this lens now if you desire and what is even better is that if you bought one of their older 35 1.7 toy lenses you can trade it in for a $90 credit towards this new lens (which is a much nicer lens than the toy lens in build and IQ). Also, if you order by Feb 2013 you can take $70 off of the price:
"We have two programs
A) Owners of the SLR Magic 35mm f/1.7 can ship their lens back to Hong Kong for trade-in at $90 value to upgrade.
B) If bought by Feb 2012 from us we have a $70 promotional rebate program."
So if you buy this lens by Feb 2013 it will come in at only $279. Great buy for any mirrorless camera system if you want great Bokeh and a unique quality. This lens is not a pin sharp lens when used at 1.4 or f/2. It sharpens up by F2.8. I will be reviewing this lens as well with the Fuji X-E1 so stay tuned!
A couple of OOC JPEGS to show Bokeh Quality and expected sharpness at 1.4
"Best Beer in the world Part 2"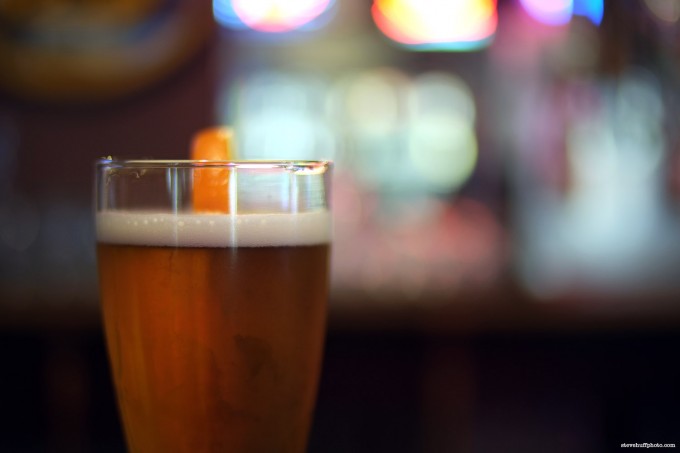 –
"Goodbyes"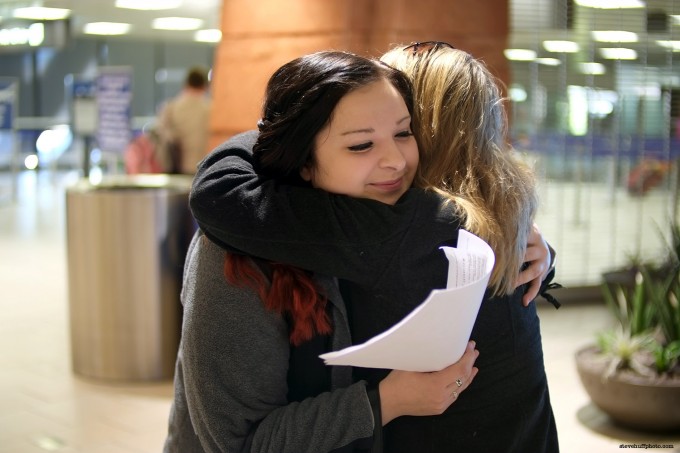 Remember that this is an all manual lens so you will have to manually focus and manually set Aperture on the lens barrel. Much like using a Leica M lens on your mirrorless camera. Both of these new lenses also have clickless aperture rings as they are "Cine" lenses which happen to be great for videos as well.
So if you want to order this 35 T 1.4 lens for your system you can e-mail SLR Magic for details at support@slrmagic.com. My full reviews will be coming soon on both of these.
HELP ME TO KEEP THIS SITE GOING AND GROWING!! IT'S EASY TO HELP OUT & I CAN USE ALL THE HELP I CAN GET!
PLEASE Remember, anytime you follow my links here and buy from B&H or AMAZON,
 this helps to keep my site going. If it was not for these links, there would be no way to fund this site (and the cost these days to keep it going is pretty damn high), so I thank you in advance if you visit these links. I thank you more if you make a purchase! I have nifty search bars at the upper right of each page so you easily search for something at either store! I currently spend 10-14 hours a day working on this site and the only way that I can pay for it is with your help, so thank you! Currently my traffic has been increasing but my funds to pay for the site has been decreasing, so any help would be GREATLY appreciated!
Even if  you buy baby food, napkins or toothpicks at Amazon it helps this site, and you do not pay anything extra by using the links here. Again, you pay nothing extra by using my links, it is just a way to help support this site, so again, I thank you in advance 

 More info is here on how you can help even if you are NOT in the USA as I have Amazon links to Germany, United Kingdom and Canada as well!
If you enjoyed this article/review, feel free to leave a comment at the bottom of this page and also be sure to join me on twitter, my facebook fan page and now GOOGLE +!
Also, you can subscribe to my feed at my subscribe page HERE and read these posts in your browser or news reader!