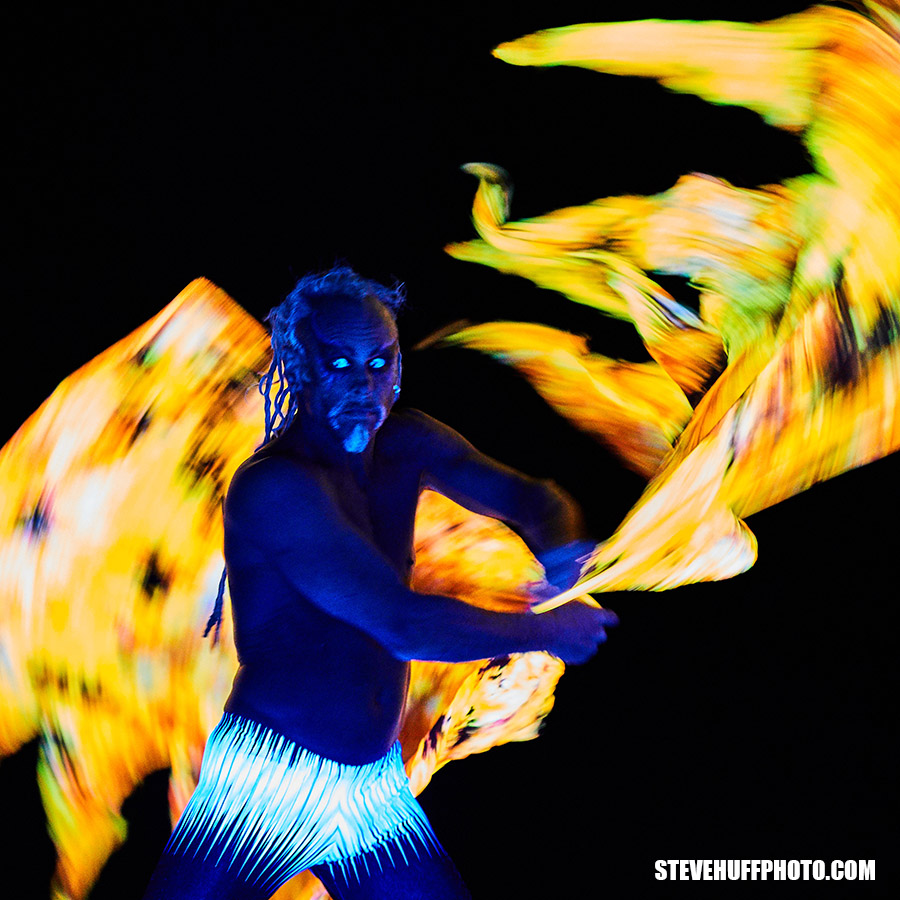 An update on the Meyer Optik 50 Nocturnus II on the Sony A9
By Steve Huff
I write my review of the Meyer Optik 50 Nocturnus a week or so ago, and you can read that HERE. Since writing that review I have used the lens more, and took it along with me to a huge Sony event in Santa Barbara CA where over hundreds of us got to shoot with the new A9 and new lenses like the 16-35 2.8 and 12-24 f/4. There was a movie set all set up for us to shoot and everyone was using the new glass so I decided to use something different. The Nocturnus II and the Trioplan 100 2.8 from Meyer. You can see my short 100 f/2.8 review HERE. 
These lenses are different that is for sure, and they are not really daily use lenses. They are more for the inner artist that resides in some of us. Those who love shallow DOF, and using those effects correctly. Those who love interesting color, and sharpness with slight softness. This kind of lens can create magic in some hands, and I really enjoyed it using it for portraits. The rendering was quite beautiful to my eyes. Then again, I have always loved these kind of lenses.
The 50 Nocturnus at f/0.95 – Sony A9 – Raw processed in Capture 1 Pro 
"Through the Looking Glass"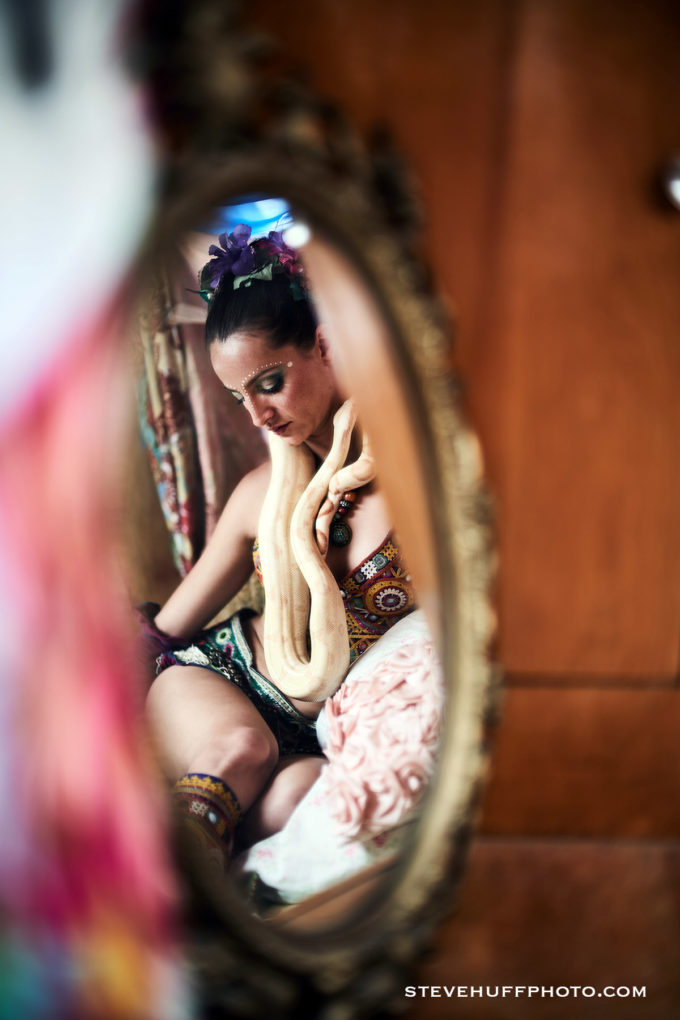 Since I have already written the review, there is not much else I can say but I will say that upon using the lens more and more, I started to really enjoy the way this lens puts out an image. It took me back to the days of the original Leica Noctilux f/1, which these days goes for $5800 or so. But this Meyer Optik Nocturnus is sharper than that old Noct, and has less vignetting and IMO, a different color signature. This lens will not get you the look of the newest $11k Leica Noctilux as that lens is sharp and crisp at f/0.95 where this one has some vintage glow like the old school designs. It is personal preference which one you may like better but I see this lens as a step up from the old Canon Dream Lens 50 0.95 which has attained a cult like status around the world. This lens is sharper, easier to use, new and gives better color and contrast. It is also cheaper than that Canon for a NEW lens. You can read my Canon Dream lens reviews HERE and HERE as I used them on my Sony and Leica.
Here is a gorgeous out of camera JPEG from the A9 using the Nocturnus wide open. Click it for larger.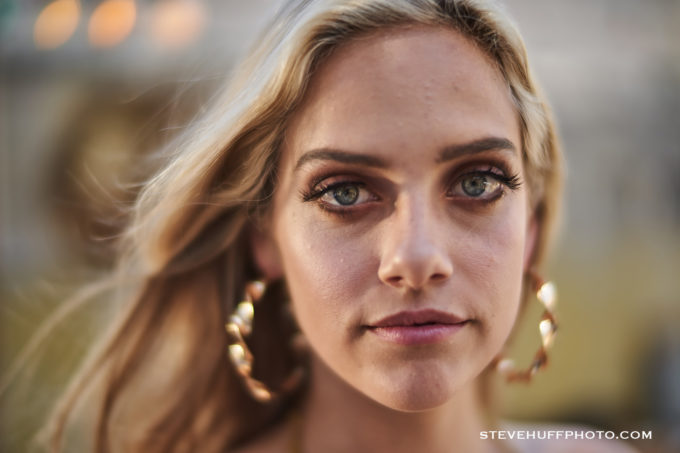 You may have read my 100 2.8 Trioplan review and are now looking at the images from this lens and wondering which one I like better. For me, the Nocturnus wins easily as it is a 50mm lens (my fave focal length) and it is f/0.95 which means I can use it in low light conditions, and when paired with a Sony A9 or Leica M10 you can get into some really LOW LOW light conditions when shooting f/0.95.
So this lens is more of a everyday lens than the 100 2.8. It is sharper, and has a mix of old and new renderings. The 100 2.8 is pure vintage style.
As I used this lens in these portrait scenarios I realized that THIS is where it shines, and this is where I feel most comfy shooting. This is MY style, and it is one I identified with LONG ago. I am not an ultra wide guy, I am not a 70-200 guy and I am not an all out modern day sharpness monster kind of guy. I love character, and have said so for years. My style is one that combines artistry and beauty, and it is rare that I get a chance to shoot like this. I was thrilled when I saw this incredible movie set that Sony has set up for us.
Click them for larger!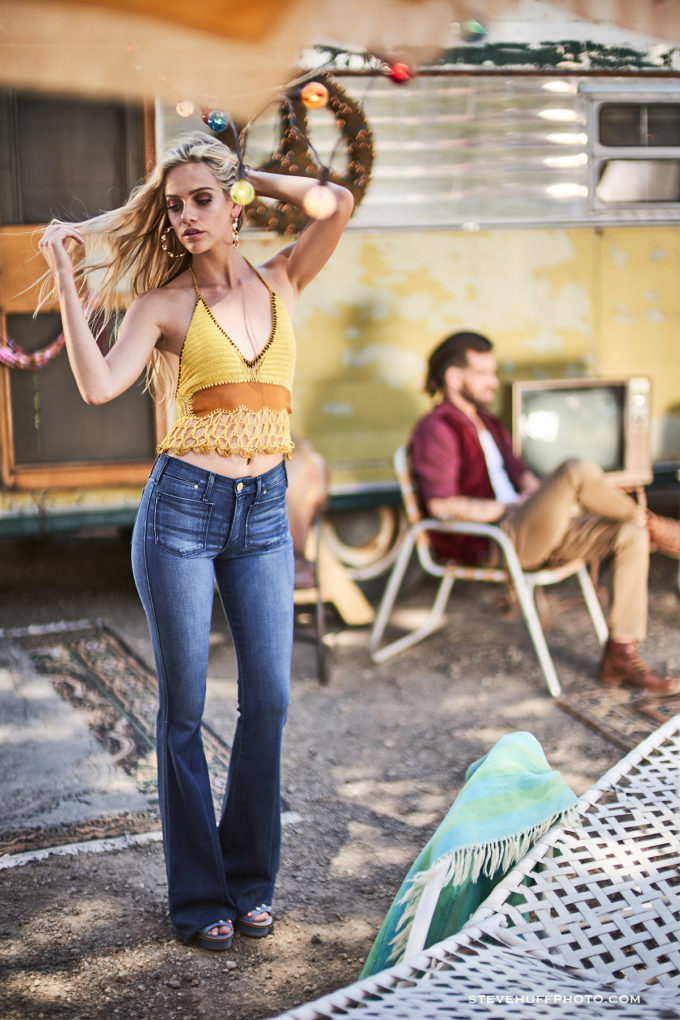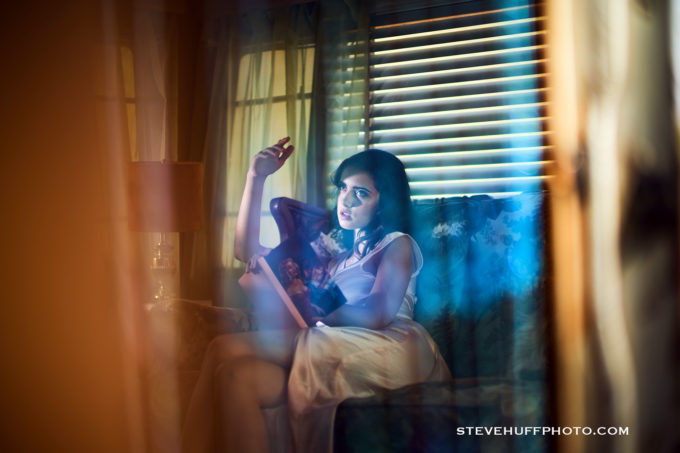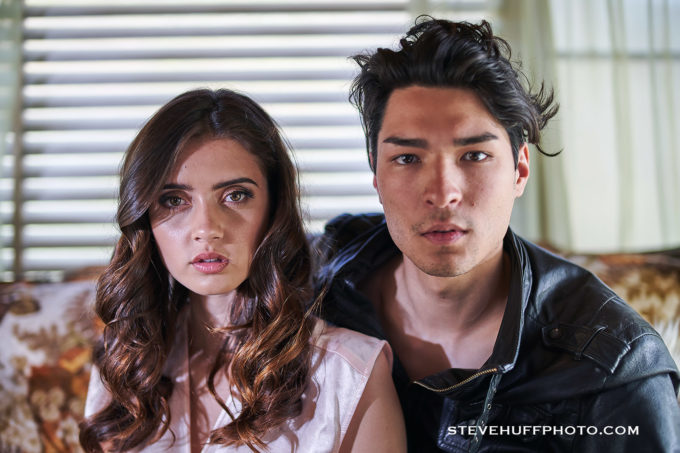 In addition to my review of this lens I can add that the build is really indeed excellent. A few other shooters asked me to handle the lens and use it for a few shots and they LOVED it. In fact one guy was drooling when he was turning the focus ring and he kept telling me "This is so much nicer than I imagined".  Just as I tell you guys my true heartfelt reactions to gear, it seems he was to me as well. This is a lens that can bring out the "oohs and ahhh" in us all.
This lens is not cheap and many, including myself, have compared it to the Mitakon 50 0.95 Speedmaster. While there are similarities there are differences wether anyone wants to admit it or not. It seems those with the Mitakon like to say this is a copy, and an exact copy. This is simply not true. As I have stated, the Meyer Nocturnus is made in Germany and made/built to a higher spec. It also delivers better color, sharpness and contrast though slight. It is a lens I feel confident in and also gives us pride of ownership as it ships in a lovely case and again, the build is superb. It feels like a high end lens because it sort of is. Coming in at $3k, one must know they want this look. As I said before, it is not for everyone but if anyone claims this is a garbage lens, they never handled it, shot it or they only like modern day perfection, which this lens is not.
I know when I look at images online I get bored with all of the perfection we seem to all be infatuated with today. I tend to follow photographers who are not afraid to think outside the box and not afraid to use lenses like this. Character to me, means beauty. Different to me is good. This lens can offer you both.
A few more images with this lens on the Sony A9.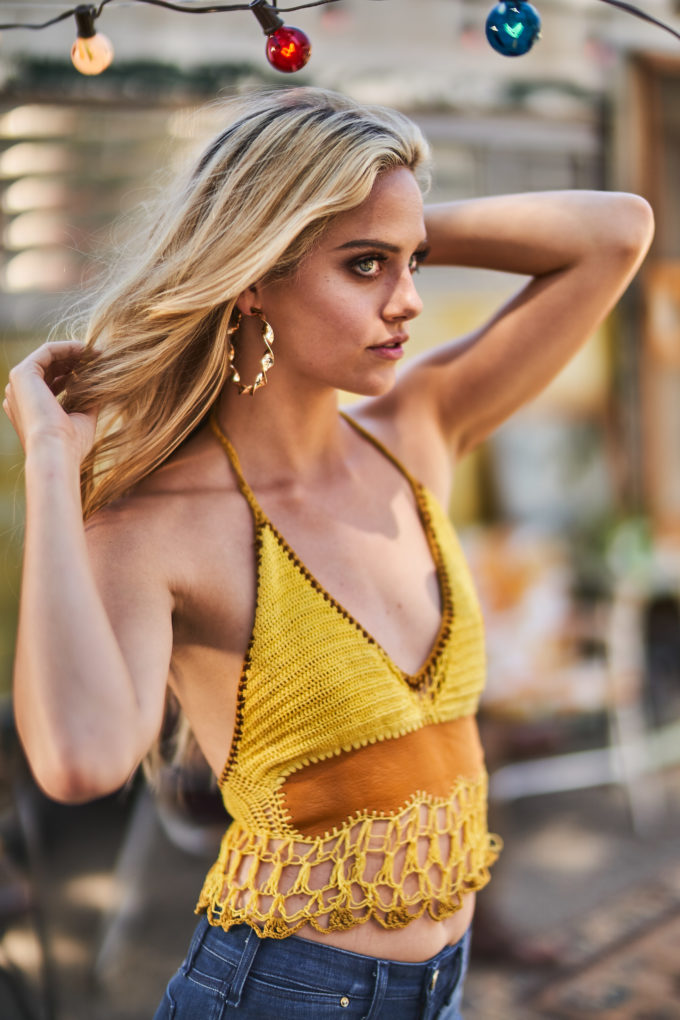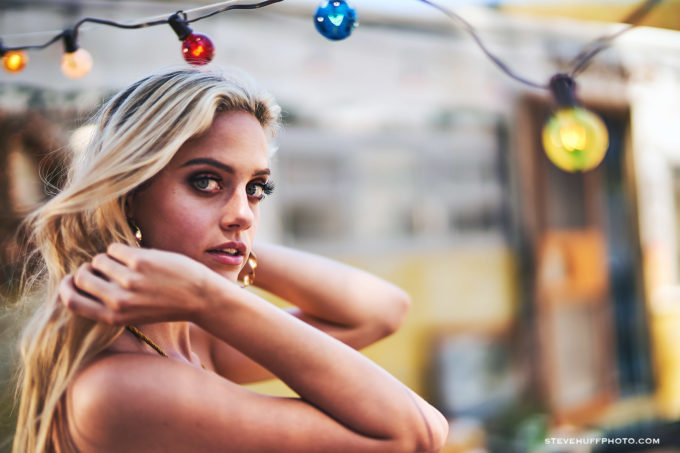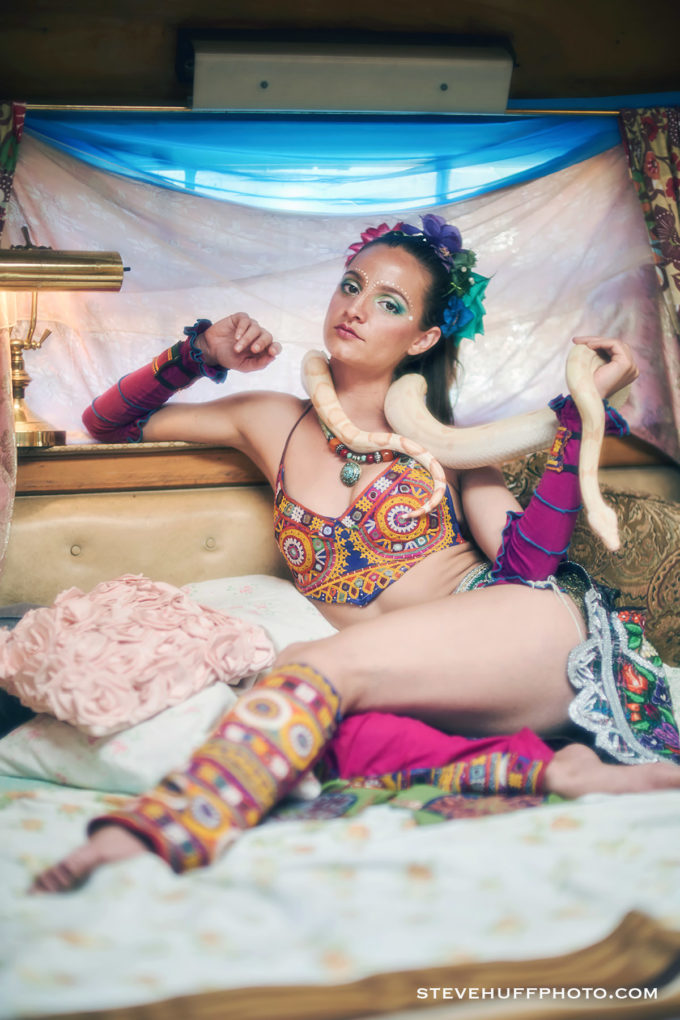 WHERE TO BUY AND MORE INFO ON THE NOCTURNUS II
This lens can be purchased at Meyer Optik direct HERE
Three more but these are shot on the A7rII with the 50 0.95