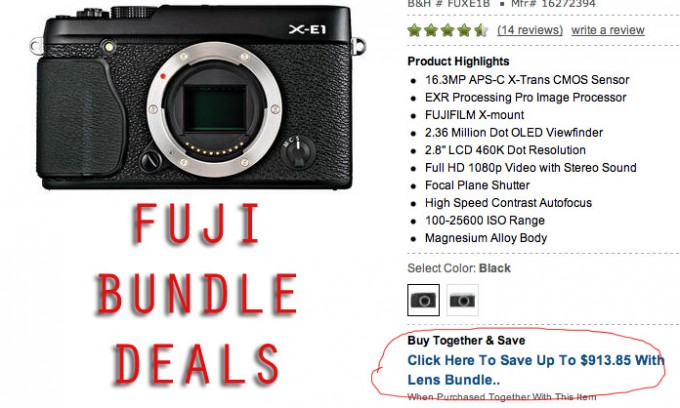 A Day of Deals: Fuji X-E1 and X-Pro 1 Body and Lens Discounts
I usually do not post TWO camera deals in one day but I was just informed that B&H Photo is running a couple of Fuji deals on the X-Pro 1 and X-E1 bodies and I know many of you appreciate when I point out these specials as it saves you money. When you order a Fuji body at B&H you can also bundle lenses with them at a pretty substantial discount. For example, buy an X-E1 at $999 and you can add a variety of lens packages saving up to $913 if you go all out and buy the 35, 18-55, 60mm and 18mm. They have a few bundle options to choose from. How do you see them?
Click HERE to see the X-Pro 1 and link to available bundles
CLick HERE to see the X-E1 and link to available Bundles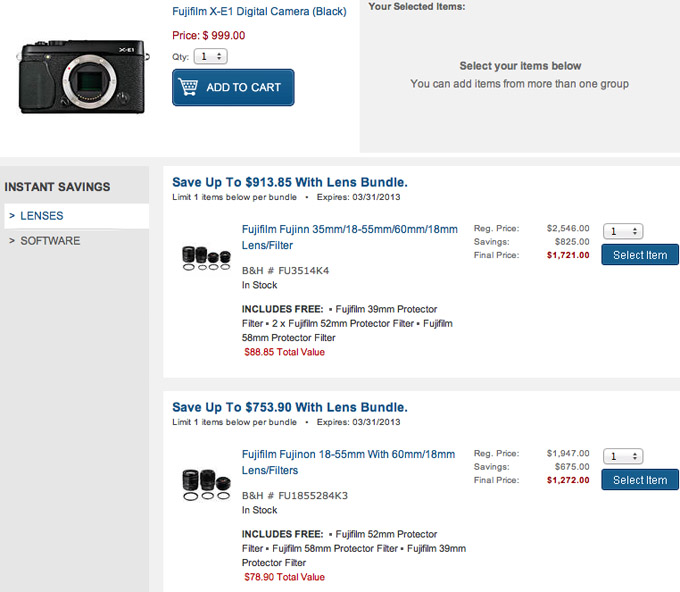 When you get to those pages you will see the text "Click Here to Save up to $913.85 with Lens Bundle…" – click that to see the available bundle offers for each body.
These deals expire on March 31st 2013, so they are good for the next month and a half.
BTW, also noticed they have lowered the price of some of the Macbook Pro Retina display models…