The Sony NEX F3 and SLR Magic Hyperprime 23 1.7 by Vernon Lim
I do not consider myself as being anywhere near a pro-photographer. Only two years back, I was still using a regular point-and-shoot. However, during one of my holidays in Taiwan at the end of 2011 with my girlfriend, I started wanting better shots after reviewing the photos I took, especially in low-light conditions.
I did a bit of research before deciding on Sony's Nex-C3. I enjoyed using the camera so much that when I (sadly) misplaced it back August 2012, I immediately purchased Sony's Nex-F3 as a replacement.
As is (probably) the usual story, whilst I was happy initially with Sony's kit lenses, I began finding the lenses lacking in portrait-taking capabilities. Don't get me wrong, Sony's 16mm is pretty decent and very wide-angled, but I'm quite a sucker for bokeh and the F2.8 Aperture just didn't produce enough of it.
I started looking around for cheap alternatives since I had a limited budget, and found SLR Magic's range of 35mm toy lenses. I bought the 35mm f1.7 and the lens taught me a lot about manual focusing (which is really pretty easy with Sony's focus peaking), but I personally found the effective 52.5mm FoV somewhat narrow.
Unfortunately, Sony's wide-angle E-Mount prime (the Zeiss 24mm) retails at a rather ridiculous price here in Singapore (and probably everywhere else?), so that would never work for me. When SLR Magic launched their 35mm F1.4 late last year, I seriously considered trading up. Unfortunately, budget constraints prevented me from doing so, since I knew I would really want SLR Magic's 23mm F1.7 which would eventually be launched as well.
When I emailed SLR Magic to discuss trading in my toy lens, they found out that I was heading off to Taiwan again in April this year for a wedding photography session with my fiancé, and the crew very nicely allowed me to purchase one of their 23mm F1.7 lenses pre-launch.
I was very pleased with SLR Magic's offer, and took it up immediately. I have to say I am very happy with the new lens. This second-generation 23mm F1.7 is built very well, and has solidly-manufactured and smooth focusing and aperture rings. Photos taken are certainly way better than SLR Magic's toy lenses, and I've not removed this lens from my Nex-F3 ever since I received it in my mailbox (shipping from Hong Kong to Singapore was a very quick affair too). I'd be happy to share some of the photos I've taken with you.
Note: All of the following shots were taken wide open at F1.7.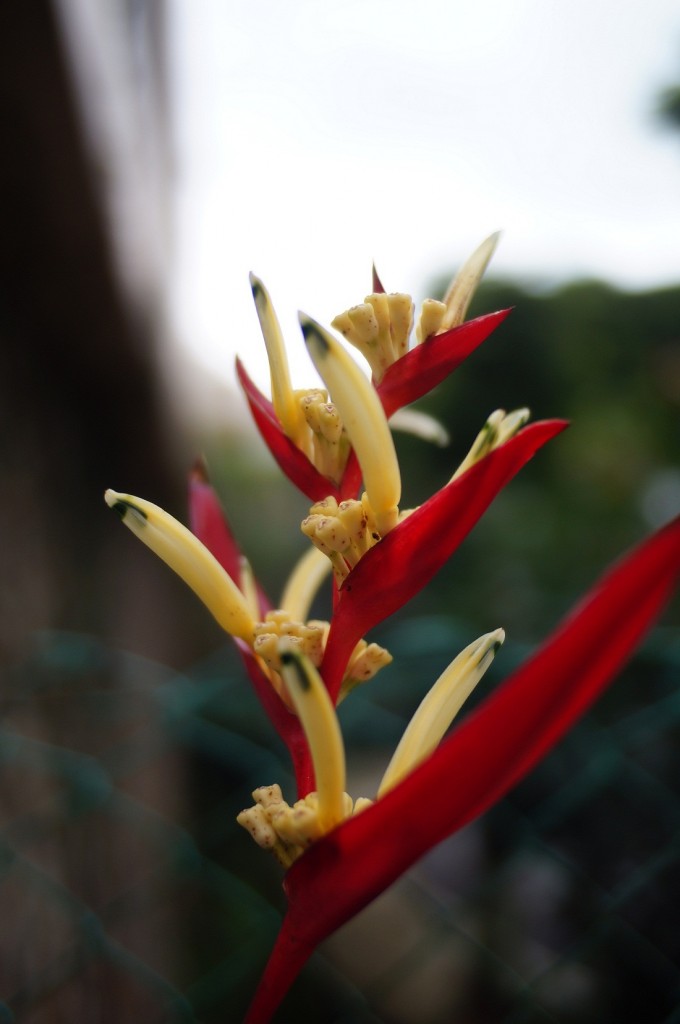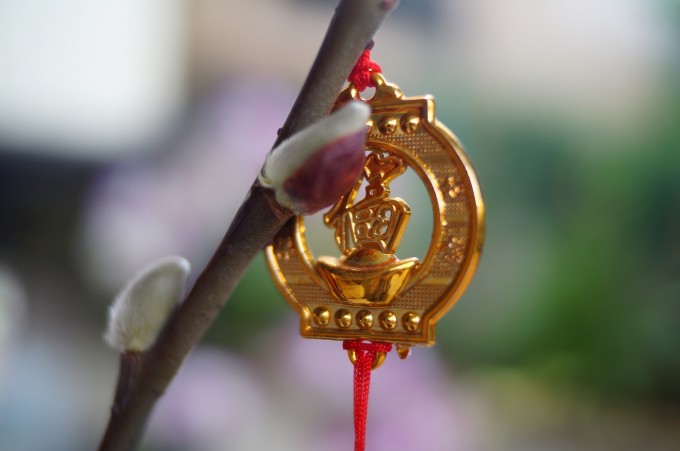 The above 2 shots were taken quite close to the lens' minimum focusing distance of 15cm. Such a short distance does offer a fair mimicry of macro photography, though I guess it probably can't replace a real macro lens.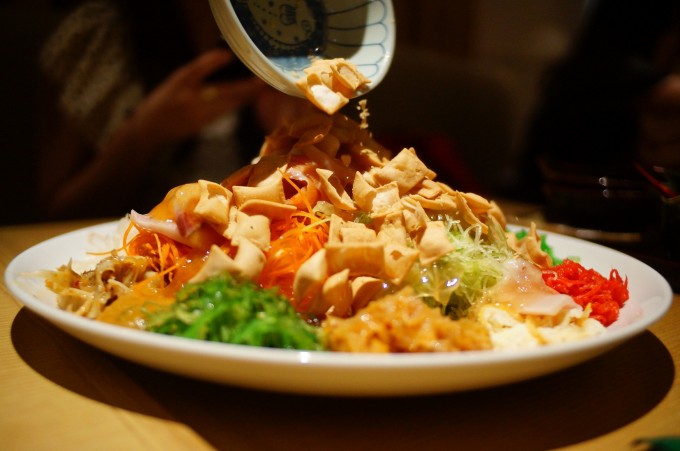 Since I had the pleasure of using this lens during the Chinese New Year period, I managed to take this when I was being served one of usual local customary dishes during the festive period. This was snapped (rather luckily) as the final crackers were falling onto our appetizer.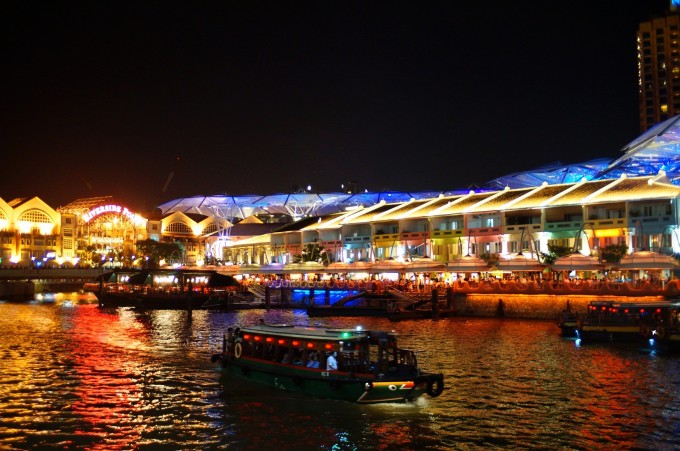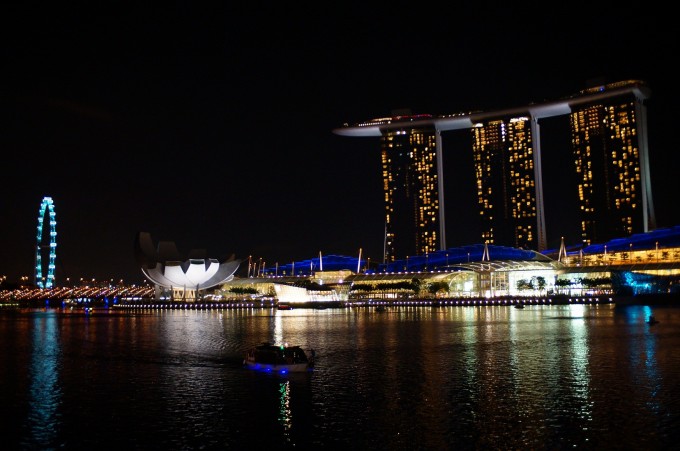 Night landscape photography still proved somewhat of a challenge, as I don't bring a tripod around very often. Having a pair of rather shaky hands, I either have to get lucky whilst in Aperture-priority mode, or move to Shutter-priority and set a shutter speed of 1/30 sec or faster. The above two photos were taken at Clarke Quay and Collyer Quay respectively.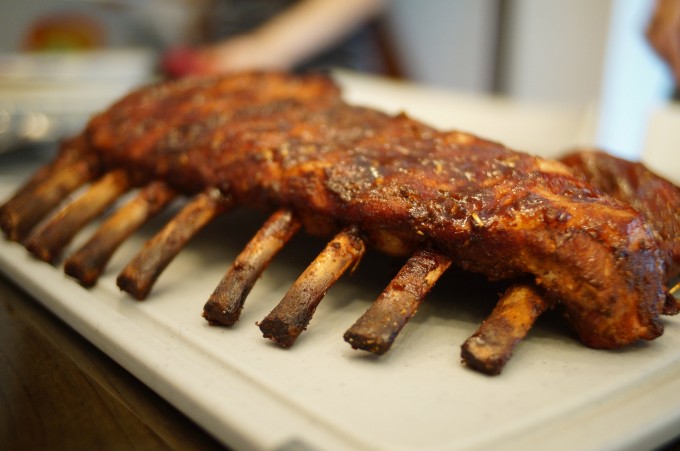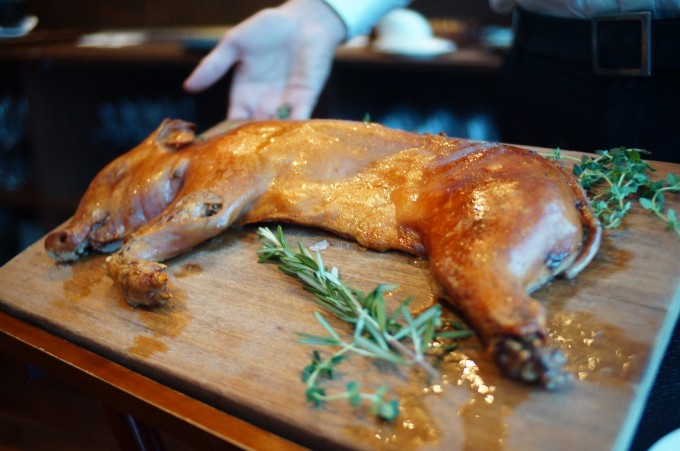 On the rare occasion that I get to pig out (no pun intended), I would naturally bring along my Nex-F3. Food photography is a bit tricky wide-open, and I'm still learning how to take good photos with food.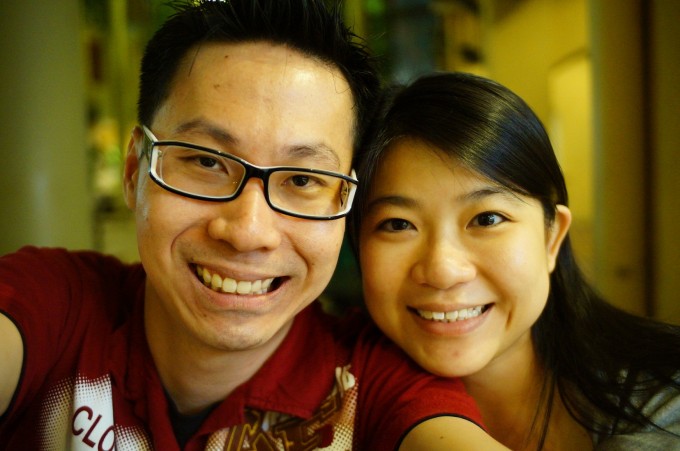 Lastly, here's a photo of my fiancé and I. With the F3's flip-up screen, self-portraits are really easy, especially with the wide-angle 35mm-equivalent FoV.
To summarize, this has been a really great lens to match the Sony Nex-F3. Considering its price and Sony's rather limited selection of lenses, it is really well-built and produces excellent photos in my opinion. Also, together with Sony's focus-peaking, manual focusing isn't too difficult and with practice, it really becomes easy and natural to focus quickly.
I'd also like to thank Andrew at SLR Magic for letting me get my hands on this great lens before its official launch, and for his company's excellent service levels.
Best Regards,
Vernon Lim