DXO Tests the M9/ME sensor with worst Full Frame results ever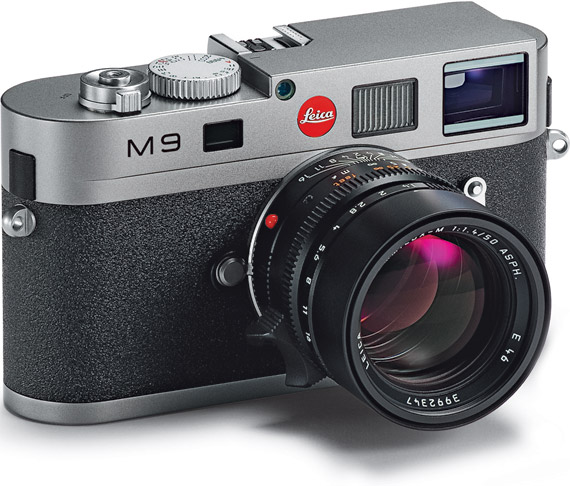 So it seems some in the Leica world are a little upset that DXO has published their first tests ever on the Leica M9/ME/M9P sensor and they reported that the sensor in these cameras produced the worst results of any full frame sensor they have ever tested. Here is exactly what they said:
"The 24x36mm full frame CCD sensor utilized in the Leica M Series rangefinder cameras produce significantly poorer raw image quality, compared to results from DSLRs featuring a CMOS alternative.
In fact, with a DxOMark Overall Score of 68, or 69 for the Leica M9, M9-P and ME Type 220, these cameras offer the worst image quality DxOMark have tested on a full frame sensor, with the exception of the 10-year-old Canon EOS 1Ds.
No doubt Leica enthusiasts will assert we're comparing apples and pears, and the advantages the Leica M System offers in terms of simple control, portability and discretion, as well as first class engineering, are more important.
It's fair to say too these results purely examine the data from the sensor, excluding the impact top quality Leica M Mount glass will have on the real world results. At base ISO sensitivities Dynamic Range and Color Depth scores aren't quite as far away from competition, like the Canon EOS 1Dx and 5D MKIII, as the DxOMark Overall Scores might suggest."
Because of this report I have had maybe 30 e-mails from concerned M9/ME owners asking me if they should sell their came because of these results. The answer to that is a big fat NO unless you want to move on for some reason.
It is obvious, and I have stated this years ago, that DXO does not test these cameras by taking images. Not one Leica lens was mounted to their ME/M9 for this test and by taking date from just the sensor they miss out on what the M9 was designed to do. DXO can not measure the REAL IQ nor can they measure things like usability, simplicity, and the experience of shooting with an M camera.
Many of us have seen INCREDIBLE results from the M9/ME and in fact, I prefer the output of the M9 to most DSLR's, even those made today (Nikon D800 may be the exception but it's too damn big for my tastes and for an everyday camera) and the numbers that DXO show can not and do not in any way tell us what the real output of the M9 is with quality glass.
With my M9 over the years I have shot pro work, family, and every day images and I have rarely been disappointed with what has come out of the camera. I know many others who have shot high-end fashion for magazines with their M9 and others who have made tens of thousands of dollars with their work from the M9.
With that said, DXO tests can give you an idea of what to expect from a sensor and yes, the M9/ME has an AGING sensor that is lacking in a few areas but do not take those numbers and somehow feel that your camera is all of a sudden not able to take great photos. The M9 had the ability to take jaw dropping quality shots since 09/09/09 and it still does today. It may not and does not have the CMOS low light quality nor does it have the best Dynamic Range today but the sensor is still highly capable.
As for the M9/ME/M9P vs the new M, well, the CMOS in the new M easily beats the M9/ME sensor in high ISO, dynamic range, color and overall richness of file. My M 240 review will have MUCH more and even an M9/M comparison with an RX1 and Fuji X100s shot thrown in for the high ISO tests. This will be up by Tuesday March 12th.