Journeys with the Fuji X-E1 and Olympus OM-D by Arindam Pal
Hi Steve,
Ever since I started following you, my opinions about photography systems changed. Your articles have inspired me to move to a smaller form factor even after shooting full frame for years.
I will try to be brief with my story. I started shooting a few years back but never improved because of poor lens choices and lack of proper education. Then I purchased my first Full Frame, a Nikon D700. Coupled with a few good pro lenses, the initial IQ motivated me to gain more education in this fascinating hobby. So, even though I work as a Management Consultant, my second career would definitely be in photography where I work for myself and not The Man.
When I started reading your blog and discovered mirror-less cameras and the gorgeous Leica, I was skeptical about migrating to a whole new system. But the constant barrage of mind-blowing photos from fellow enthusiasts ignited a spark and I bought my first compact system – the Fuji X-E1 along with 35 f/1.4, 18 f/2 and a Voigtlander 21 f/4. I thoroughly enjoyed shooting with considerable less load to lug around and the superior IQ that rivaled even my D700 in low light. I used the system on a trip to Maui. As you can see, the monochrome renditions and the shallow DoF when wide open were better than what I had expected from this system. Even the color spectrum looked great. It was my companion for a few months.
But then, the utterly sluggish AF posed a lot of problems in the kinds of shots I was aiming for. After reading a few comparison reports, I decided to sell the system for an OM-D with the Pana-Leica 25 f/1.4 and the Oly 45 f/1.8. Overall, I am happy with the system as I can now get sharp focus without even trying! However, I do miss the Fuji look and in contrast to what many others have said, the low light high ISO of the OM-D still does not compare to what the X-trans sensor could do. But for everyday purposes, this system fits fine and even though I was nervous in moving to the M43 format, I think there is no doubt that from a sensor that small, the IQ and the fun factor shooting with the OM-D just topples every notion of modern-day photography. My dream compact would be an updated full frame X-trans like sensor, OVF/EVF with rangefinder options for MF, Leica quality glass and snappy AF with a hybrid contrast/phase detect. Let us see what the future brings!
Cheers,
Arindam
Image 1: X-E1 with 35 1.4, ISO 250 f/2.8; 4 wheel drive in Lanai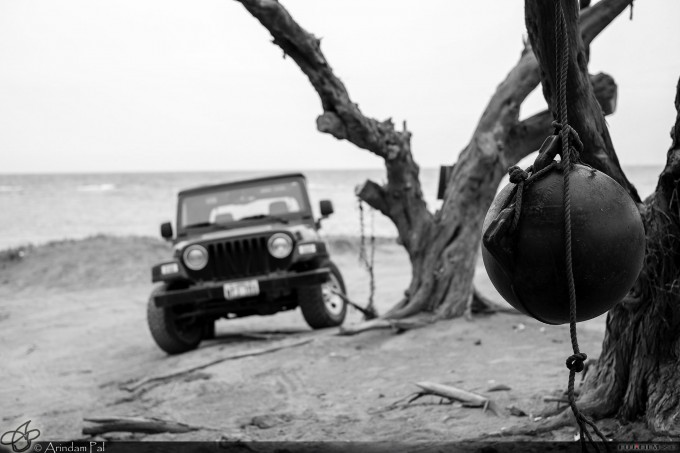 –
Image 2: X-E1 with 35 1.4, ISO 2000 f/1.4; I loved the super shallow DoF of my wife's eyes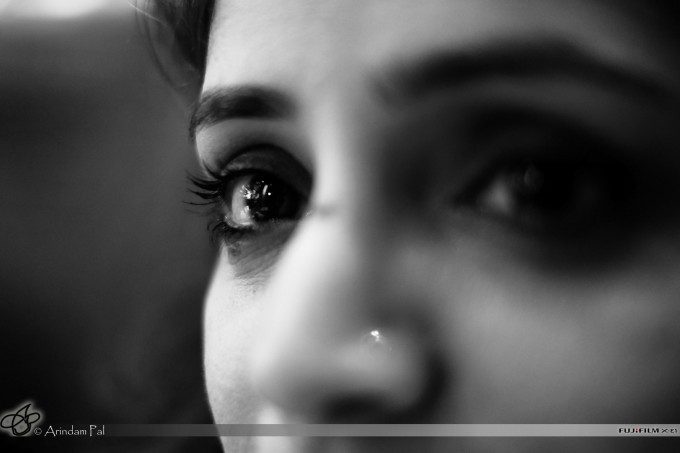 –
Image 3: X-E1 with 18 f/2, ISO 800 f/5.6; sunset shot but handheld – carried the least amount of gear as possible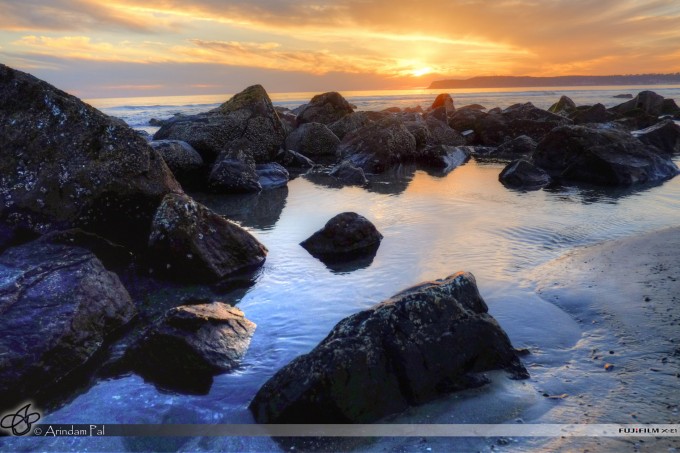 –
Image 4: OM-D with 45 f/1.8, ISO 1600 f/1.8; the rickshaw puller during a recent trip to India was surprised to see why I was shooting him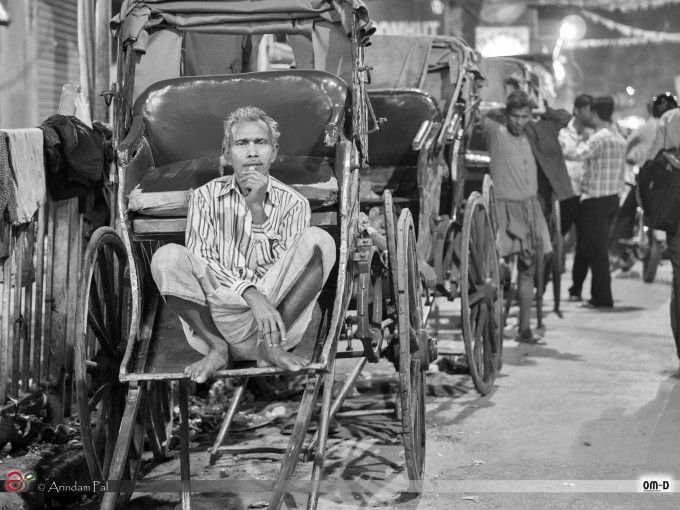 –
Image 5: OM-D with 25 f/1.4, ISO 200 f/2.2; Streets of Old Delhi – the pup had decided to take an afternoon siesta on top of a parked car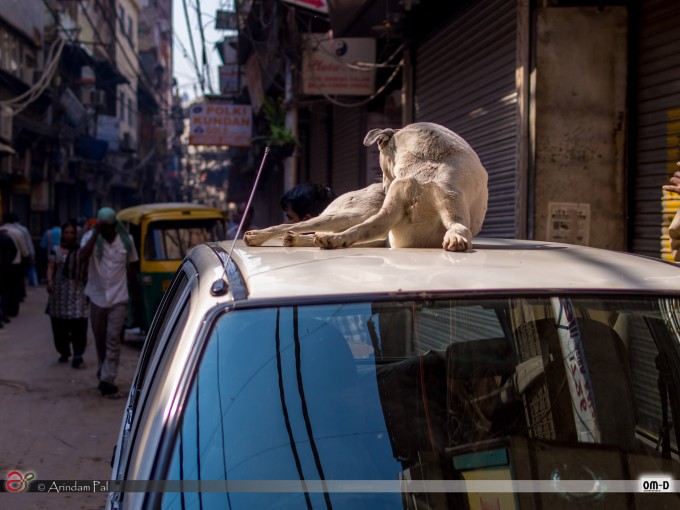 –
Image 6: OM-D with 25 f/1.4, ISO 1600 f/1.4; A hand pump (or tube well) that provides fresh water to the neighborhood. I liked the small area of light on this otherwise dark street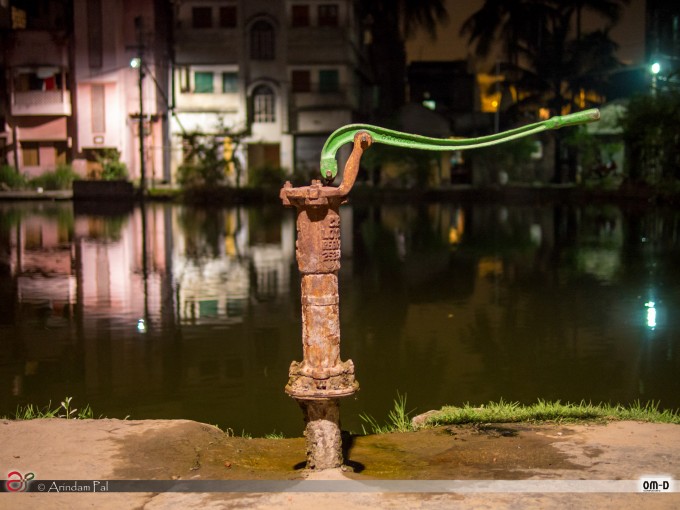 –
Image 7: OM-D with 45 f/1.8, ISO 1600 f/1.8; Dimly lit room but the IQ was quite good unless you pixel peep