Using a simple prop in your photos can make it fun and interesting
"The Glasses" – A start of a new portrait series
Since I had a couple of days free this past weekend I decided to have some fun and goof around at home by taking some silly portraits using an old pair of vintage eyeglasses I found at a local goodwill for $1.  I bought the glasses with the purpose of using them for goofy portraits. When I saw the glasses and had my son's friend put them on he looked quite odd..like a lunatic. It seemed to change his personality which I found interesting. I snapped his pic and of course we all laughed. Yep, a simple "prop" could not only make a fun photo but maybe, possibly a new series of photos that can give you something creative to think about and create. It sparked a silly idea in my head and gave me something fun to try.
I told my son to put them on and I saw the same thing so I bought them and brought them home. I mean, where else can you get fun like this for $1? Later that night I snapped a photo of my son wearing them while outside at 10PM. I used the light by the door to illuminate his face and set the camera to ISO 1600. With those huge frames he kind of resembles a young Bill Gates, or a geeky inventor.
I then had my buddy put them on and he took a knife and made a menacing face..almost Serial Killer like, so I said "you look like a serial killer"! Then Katie, my soon to be stepdaughter put them on and she became the "pyromaniac".
After these three shots I decided to keep going with these glasses for the next year and when I meet someone or find someone willing I am going to tell them to put them on for a portrait while they tell me what they feel the glasses make them look and feel like. Should be fun 🙂
Could an old pair of glasses bring out a personality we never knew existed? Probably not, but possibly. Either way it should be interesting and I look forward to seeing what I can get over the next year 🙂 The images below were shot with the Leica Monochrom but I am not limiting myself to using that camera. Future images may be taken with the M, Sony RX1 or even a Fuji or Olympus but I will keep them all B&W.
If you ever get bored and have nothing to shoot try using a simple prop and see what you can drum up!
For those who are wondering, the 1st two shots were with the 50 Lux ASPH and the 3rd was with the Zeiss Sonnar 1.5 at 1.5 and you can see the differences for sure, at least I can. I am loving both lenses but that Sonnar…well..it is rockin'.
The Inventor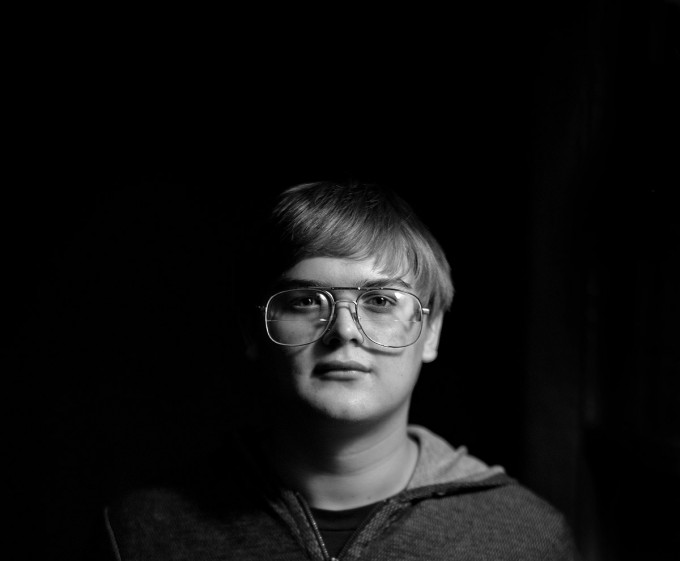 –
The Serial Killer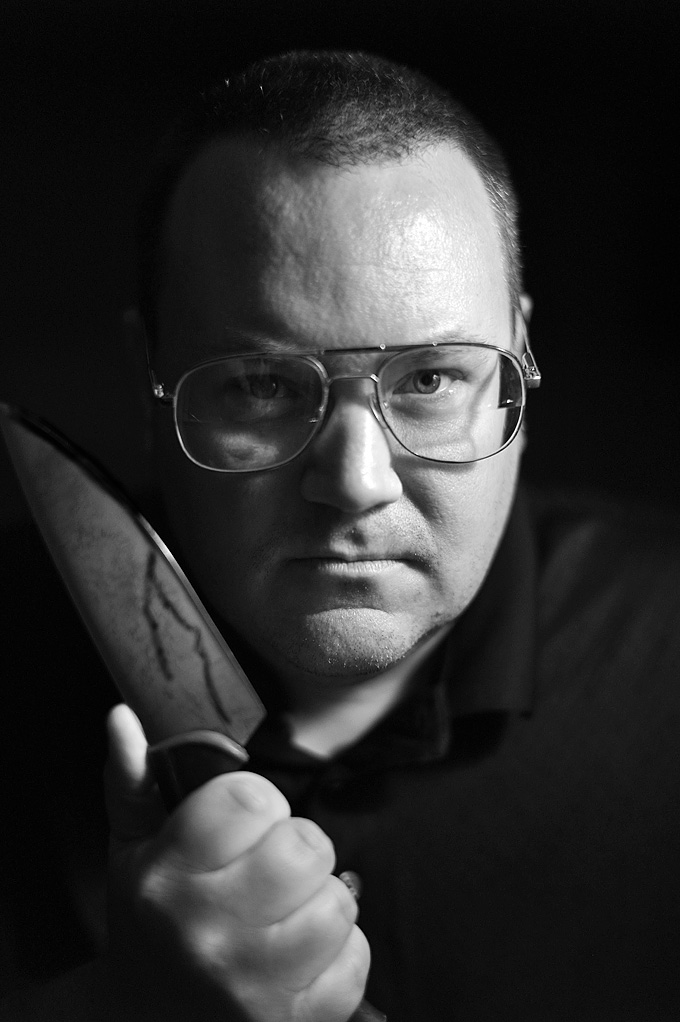 –
The Pyromaniac