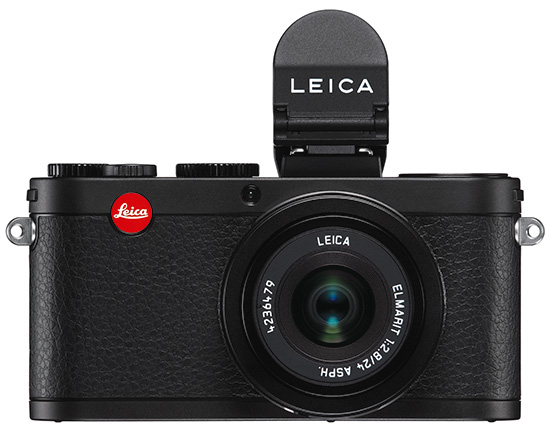 Leica needs an "X3" by Utku Oguz
From Steve…I get many submissions from users and I post about 80% of them, and yes, I will post good with the bad when it comes to others opinions on gear, as long is it is not just an outright attack for no good reason. Utku has some valid points on the Leica X2 here in 2013 when we have cameras such as the X100s, Sony NEX 5 and 6, the Nikon Coolpix A and the upcoming Ricoh GR (all of them MUCH less expensive and more capable than the X2 and all released AFTER the X2). I think Leica needs to rethink what they are going to do with an "X3" but in reality they should have one already designed. I wonder where they will go with it? In any case, below are the thoughts of one shooter who bought an X2. I like the X2 but do admit newer cameras outdo it in all areas for less money. What are YOUR Thoughts on the X2?
Dear Steve,
I am a great fan of your blog and thanks so much for putting this blog together. Recently I couldn't resist the beauty of the Leica X2 and I bought one without the EVF. But I must say that I am quite disappointed.
This is truly one of a kind artistic design and apart from using it even only looking at it is a pleasure to the eye.
But when it comes to functionality I will not be able to say the same. But the menus are very intelligently designed in a very minimalist but in a very efficient way. I think this menu design should set an example to other manufacturers as well. The image quality, loyalty of colors to the original (real) situation and sharpness is exemplary. The in-camera "Black and white" option produces surprisingly very detailed gradient tones from very black to the very white. But one should know that, first of all, this is not "super quick" responsive camera. The AF sometimes is not even able to focus correctly or even worse, not able to focus at all.
After ISO 800 the pictures really start getting grainy. I would not recommend this camera to anyone if that person is a "high-ISO pusher" habitually.
I highly doubt if the image stabilization system of this camera really works or not.
And actually on the internet there are even some blogs who claim that the image stabilization system in this camera might even be having a negative effective on the overall image quality.
The back LCD screen is also is not as good as it should have been. In my opinion a world-class lens manufacturer like LEICA should have a much better back screen. As a matter of fact after having used for a while I came to conclusion that if someone wants to buy this camera they should also definitely buy the additional electronic viewfinder as well, with its enormous additional cost of course. But as I didn't want to pay such a high price for Leica's dedicated EVF, now I am suffering the consequences. So if one cannot afford to buy this camera together with its EVF, he/she shouldn't buy this camera in the first place, I think. The -so called- live view functions only when the shutter is half pressed but only for a few seconds and you can hardly catch it.
The camera strap that comes out of the "gorgeous" pack is very difficult to connect to the strap connection holes of the camera. It is a shame that a design leader company like Leica did not think thoroughly about the ergonomics of the strap, which, in my opinion is very essential for the safety of camera and for the health of the neck of the photographer.
Upper adjustment buttons are well designed and very sturdy, eliminating every possibility for accidentally turning them to an unwanted position.
White balance is extremely correct. "Bokeh" effect that is created by its lens absolutely is wonderful.
The package comes with a light room post processing software which is an added value for this camera. You have to download it from Leica's website from the user's site.
In my opinion this camera is for the ones who are not after a "super-quick" camera and who can tolerate the cons that I have listed here and in the "Problems" sections. But if you want to be a member of the "Leica-Club" this can be a reasonably good entry at a much more modest price than, say, a Leica M9. For some people the price of this camera can be justifiable but for me definitely not.
If only it could have been possible to vote for separately for the image quality, design, user-friendliness of the menus, consistency and the stability of functionality, value for money.
If that would have been possible I would have rated this camera as follows:
Image quality under "perfect light conditions" 4/5
Design: 4/5 (if it didn't lack an internal EVF I would have given 5/5 )
Stability of fuctionality/ Delivering what it promises on the spec paper: 3/5
· (Auto focus is not working well under low light conditons; sometimes it is not even to lock to the at all)
· Macro distance gets bigger in the dark conditions and it is much longer than 30 cm.
· After 400 ISO it really gets heavy grains, especially under darker conditions
· Live view shows itself only for less than a second and then disappears (it even doesn't show truly the "ACTUAL" situation in my opinion)
· LCD Screen not good enough.
Resale Value: Horrible! I don't even rate it! First of all when I wanted to give back this camera after one day, Leica's distirbutor in Istanbul refused it. Later on I phoned a freind of mine in Germany
How was the situation in Germany and she told me that even if you used it only for one hour the value was going down more than half and she has verified this from a few shops.
So Leica X2 is a camera that even the Leica shops don't want back. This has been the most surprising part of my Leica adventure as a matter of fact.
Value for money: 2.5/5
Currently I am using Fuji X-E1 and apart from its rather slow auto-focus, I did not have any of the a/m problems.
It is obvious that Leica X2 has been designed with good intentions but final outcome is not RIPE yet in my opinion and in the existence of new Fujis, Leica should have done a much better job.
Best Wishes,
Utku Oguz