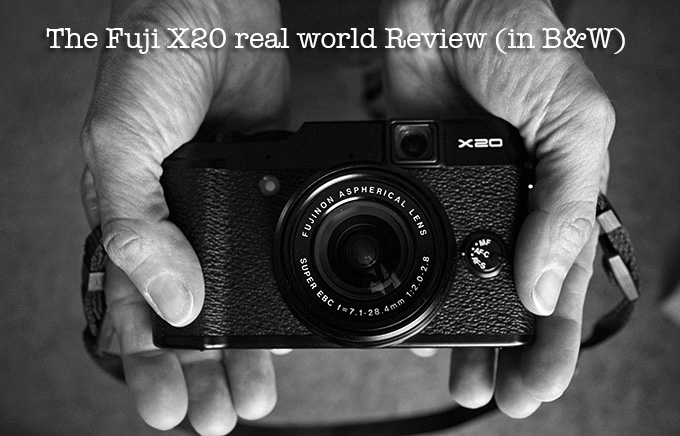 The Fuji X20 Review in B&W by Steve Huff
Makes for a great "Mini Monochrom"..sort of.
Hey ho let's go, it's review time and I always love review time! Why do I love it so much? Well, that answer is simple. When I review a camera it means I get to head out of  my house and actually use the thing because cameras should always be reviewed in "the real world"! Period! But running my site for almost 5 years now there have been times when I have had dry spells when it comes to my photography and this can make it tough when you want to shoot halfway decent images to include in the reviews!
Yes, living in sunny hot Phoenix AZ really sucks for being an everyday kind of photographer and especially a camera reviewer who updates his site daily, or at least tries to 🙂
Ahhhh. Lovely Phoenix…you have the extreme heat, the brutally harsh sun and the constant brown desert and mountains that are beautiful when you first live here but after years and years you realize that there is not much here that really photographs well, unless you like cactus or brown mountains or the usual desert landscape. I am personally tired of the desert so I may start traveling for my reviews and I have a few ideas up my sleeve on how to make it interesting and get the readers here involved, so keep an eye out for that.
As for Street photography in Phoenix, forget it. There is no real city life in Phoenix, AZ. Downtown usually resembles a ghost town, especially when compared to places like New York, Chicago or Los Angeles. So sometimes for me, shooting "real world reviews" can be tough. Luckily, I will be moving in a year or two 🙂 Until then I have to get creative and try new things to keep it all fresh.
So what does all of that babble have to do with the Fuji X20 review? Not much really but sometimes I rant and just say what is on my mind and since I have been shooting the X20 I realized I did not want to go out and shoot in the harsh sun or take photos of cactus (which I always avoid anyway), hence my little rant.
So for something new and different I headed out and took a ride on the Phoenix Light Rail during the harsh daylight to see if I could find anyone or anything interesting.  After doing so I realized that every shot I took worked much better in B&W than it did in color. One reason for this is the subject matter, another is the inside of the train had horrible lighting and the colors of the X20 did not do so well once the ISO went past 640 and outside the sun was way too harsh to get decent results. So…I decided to shoot it like I would my Leica Monochrom.
For this reason, my little review here will be composed of mostly B&W images taken with the X20..think of it as something different. The color performance is much like it is with the X10 so again, be sure to read that review for loads of color samples. I feel the little X20, due to it's pretty good B&W qualities, design, feel and little bit of MOJO is a great camera to use as a B&W shooter and some may just enjoy shooting in just this way! I will post a few color samples though, so no worries.
The Fuji X10 in "super sneaky mode" which basically means it was hidden from view 🙂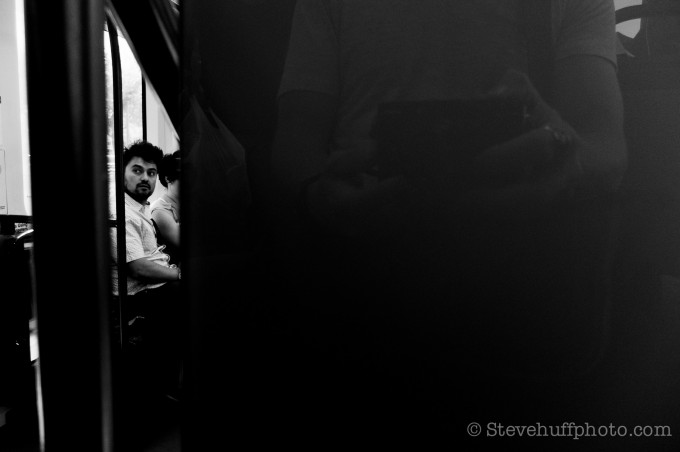 I have been getting asked over and over about a couple of cameras lately. One of them being this Fuji X20 and the other being the Nikon Coolpix A. The good news is that I was able to rent an X20 from lensrentals.com for a few days. I wanted to see how I liked it vs the old X10 and to see if the new features were a big improvement. I have a Coolpix A coming soon so will be reviewing that one as well, which will have better IQ than the Fuji but is an all together different kind of camera..smaller, no viewfinder, large APS-C sensor, slower AF, etc. Cameras are very personal choices. So many to choose from but there are only one or two that will speak to YOU for one reason or another.
What was wrong with the old X10?
The problem many had with the X10 was slower AF (I thought it was decent) and the "white orb" issue (that I never had once during my review time with it). Overall I found the X10 to be fantastic at the time of its release. It had a premo cool design, a nice feel (if not a little light and cheap feeling) and it worked much like a faster X100 but with IQ a notch down due to its smaller 2/3 sensor, and yes the sensor in the X10 and X20 is small, much like a point and shoot which is one reason why at 100%, the files will appear much rougher than something from a micro 4/3, APS-C or full frame sensor.
The X20 is not a "pro" level camera but more like a camera you would buy to shoot everyday life. A family camera. A vacation camera. A camera you can hand to anyone and have them take a shot. If you are a pixel peeper the X20 may not be for you 🙂
There are many competitors these days for the little Fuji though…
The Sony RX100 is a powerhouse that allowed me fantastic images in all kinds of lighting situations and even gave me some shallow depth of field effects when it seemed like there should not have been any. I loved and still love the RX100 and feel it is the best buy in the small compact category due to its size and great quality. It also slips right in your pocket and gives great low light quality as well. Can the X20 beat it? Well, I can tell you now that the X20 has a more "hard" output which most small sensor cameras have, even the Nikon V1.
Some prefer this look and if you read this amazing article you can see that the Fuji duo of the X20 and 100s make for an amazing B&W team. Colin is a gifted photographer and his piece will show you what can be done with these new Fuji's in B&W.
Bike Rider
The X20 is a beautiful camera indeed but it is not a pocket cam like the RX100. It is a small sensor camera but is in reality the same thickness as an X100s but a little shorter in length. The lens sticks out a but because it is a zoom lens and it is meant as a more compact alternative to the X100s. If I had to buy a new camera today I would stretch my budget for an X100s over the X20 or Sony RX100 because the 100s is a much better camera in every way. But for those who are stuck on the X20 style, concept and budget then read on…
"In Thought" Maybe he is thinking about what camera to buy..unlikely but hey, you never know 🙂
The all new X20..is it a  REVOLUTIONARY or EVOLUTIONARY upgrade?
The X20 is indeed a step up from the X10 but it is not really a HUGE leap up. Just a small short 3 foot high jump instead of a 20 foot jump. For starters we now have phase detect AF so the X20 will focus faster than the X10. While we keep the same 12MP sensor of the X10 it is a new improved "X-Trans" sensor that Fuji has been creating all kinds of happiness with over the past couple of years. So many love what Fuji is doing with their sensors because they are getting superb colors, great details, wonderful DR and many claim "full frame performance" from their X100s and X-Pro and X-E1 cameras. 
My favorite upgrade on the X20 is the new display panel in the Optical Viewfinder. This was omitted in the X10 and it is nice to see in the X20. The camera also starts up nice and fast as well and Fuji says that the new sensor allows this.
Fuji claims there have been 50 improvements with the X20 over the X10 and as with the X100 to X100s, some of them are major and most are minor but here are the main specs of the Fuji X20. For the most part it look, feels and shoots like the X10 in real use. It is an evolution of the X10.
1. 12MP 2/3″ X-Trans CMOS II Sensor – New 2nd gen sensor delivers sharper results (though I felt the X10 was just as sharp if not sharper) with no low pass filter for more micro contrast.
2. Fujinon 28-112mm f/2-2.8 Zoom Lens – Same lens from the X10 which stays pretty sharp corner to corner once stopped down a bit.
3. Advanced Optical Zoom Viewfinder – Improved the viewfinder that now shows detailed camera setting info but it is only showing you 85% coverage, which kind of sucks. 
4. 460k-Dot LCD Monitor
5. EXR Processor II
6. Intelligent Hybrid AF System
7. ISO 100-12800 – At ISO 800 it starts to really show so do not expect X100s High ISO performance
8. Full HD 1080 Video at 60fps
9. Film Simulation and Advanced Filters
10. Die-Cast Magnesium Body Construction
11. Focus Peaking in manual focus mode – great addition if you want to use MF.
OOC JPEG in B&W mode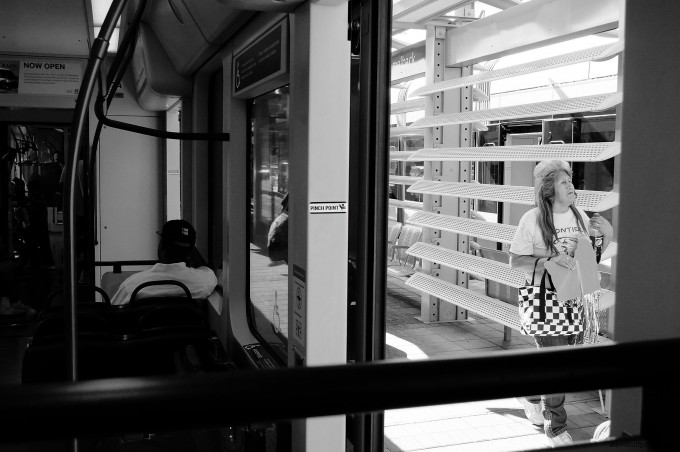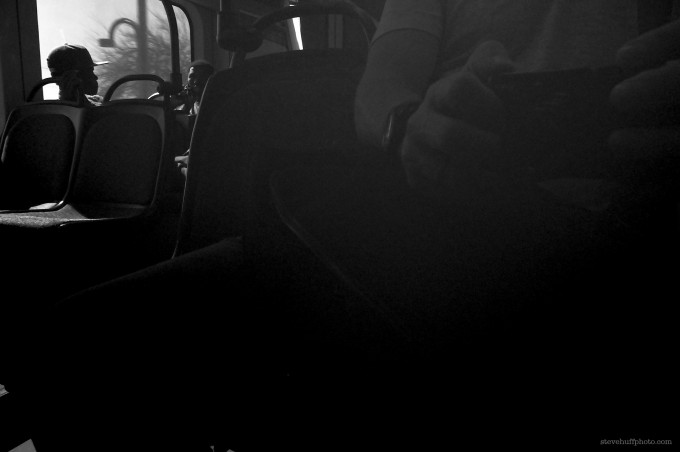 What are my dislikes with the 20? For one, the battery is too small. Expect 250-300 shots out of the camera before it dies on you. It is not really a problem though as the batteries are pretty cheap. Another issue to be aware of is what I call the "small sensor syndrome". Many cameras today are going to APS-C (Nikon Coolpix A, Ricoh GR, etc) or Full frame (Sony RX1) and there is a reason for this. The larger a sensor, the better the image quality coming from a camera. With full frame cameras we have super rich files, noise free files and superb dynamic range and color. With APS-C we get most of that as well with just a little bit less usually. With sensors like the one in the Fuji X20 we do not get any of that good stuff. In fact, when looking at 100% files from the Fuji X20 you will see noise and you will not see a "super rich" file. It is more like what we see in the Nikon V1 files, but in any ways this is good. We do not always want silky smooth files, sometimes we want some grit. Here is a 100% file direct from camera:
Below is a 100% file from RAW using Lightroom 4.4. Click it for full size. ISO 100 at f/8 so this is base ISO. You can see the details at 100% are not anything like larger sensor cameras. This is the main weakness of small sensor cameras.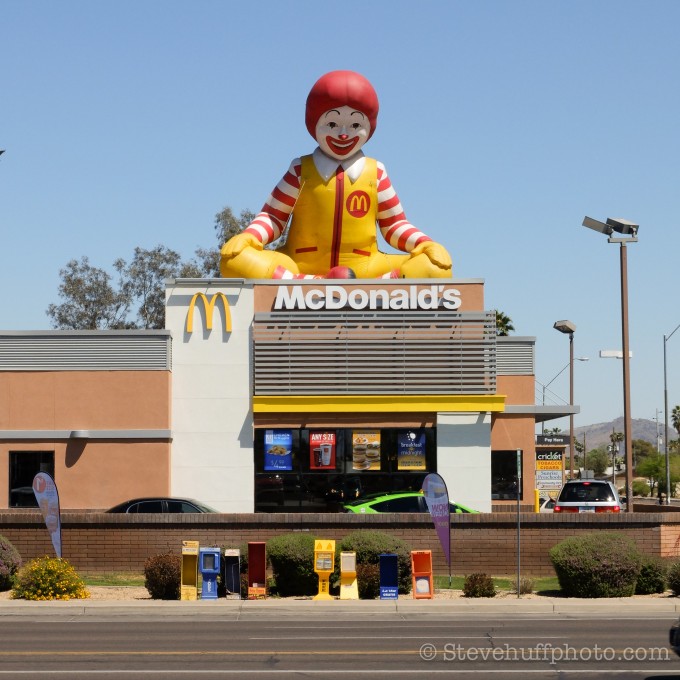 What is better than the X20 in the price range of $600?
Overall I find the IQ very similar to the X10 but in some ways, I once again prefer the older Fuji for IQ..oh so slightly. Just as I prefer the X100 over X100s for IQ slightly, the same goes for the X20. Not sure what it is but when I look back at my color shots with the X10 they are VERY pleasing. Most of those were OOC JPEGS too. The X20 is a little different IMO. But the bottom line is we should not expect large sensor performance from the X20. The Micro 4/3 OM-D E-M5 also beats it easily when it comes to IQ. But, the E-M5 is $1000. The X20 is $599. The question should be "what else is out there at $599 that can equal or beat the X20"?
Well, not much but there is one that is a better deal and camera than the X20 for $100 less. The Sony NEX-3N at $498 with 16-50 Kit lens, so Fuji has the pricing just a tad high I think (maybe $499 would have been perfect). For $50 more you could also go with the Sony RX100 which has a 1″ sensor and 20MP. The RX100 gives some pretty smooth files as  you can see in my review HERE and in fact, when comparing shots I took with the RX100 in B&W and higher ISO the win goes to the Sony according to my eyes.
The Main Competitor to the X20 is the Sony RX100 at $649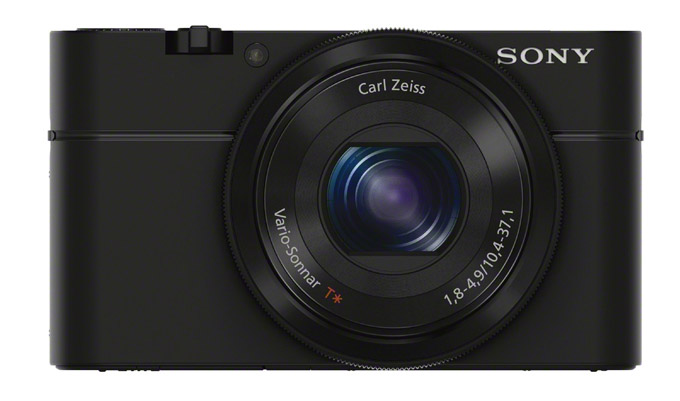 Below are three shots from the RX100 in B&W and various ISO's:
The three shots below are from the Sony RX100 at ISO 400, 125 and 1600. Both have a smoother rendering than what comes from the X20 and the Sony will also give you a more shallow DOF effect when shooting the lens wide open. The third shot of the fish is at ISO 1600 and still looks pretty smooth. Again, the RX1oo wins in high ISO and smoothness of files but the X20 has some character and soul and a viewfinder 🙂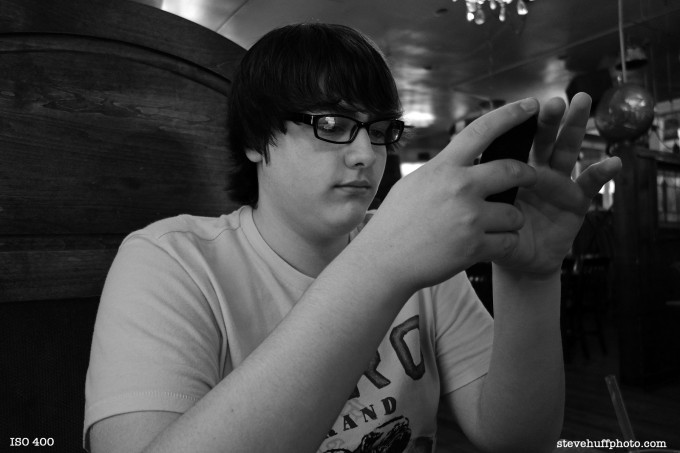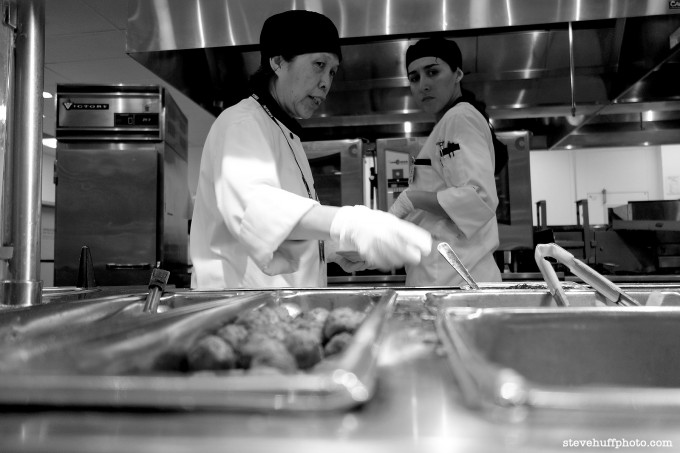 If you want retro design, an optical viewfinder and a decent zoom lens the only choice is the Fuji X20 though. The Sony does not have a VF..sadly. But if you want small, pocketable and are OK to pay $50 more the RX100 rocks it and IMO can put out better IQ over the Fuji in good and low light  (if you prefer smooth and rich over hard ). The X 20 sensor seems to be following in the footsteps of the X100s and X-Pro/XE due to the X-Trans sensor technology. I feel this makes the Fuji images from the new breed a little bit flat at times. I have mentioned this before and it is a reality but it is the newer Fuji "look". Some cameras put out deep rich files, the Fuji's do not go that route. Still, the IQ is great just be aware of the small sensor limitations of the X20. For better IQ go with the Sony NEX
I still say the best Fuji being made today is the X100s. Beautiful, fast, sleek, gorgeous IQ and well worth the $1299. The X20 comes in at half cost and is about half the camera, so all is fair in the land of Fuji.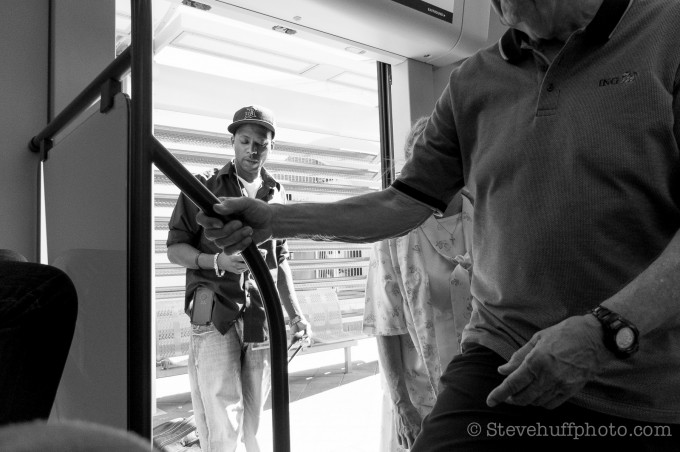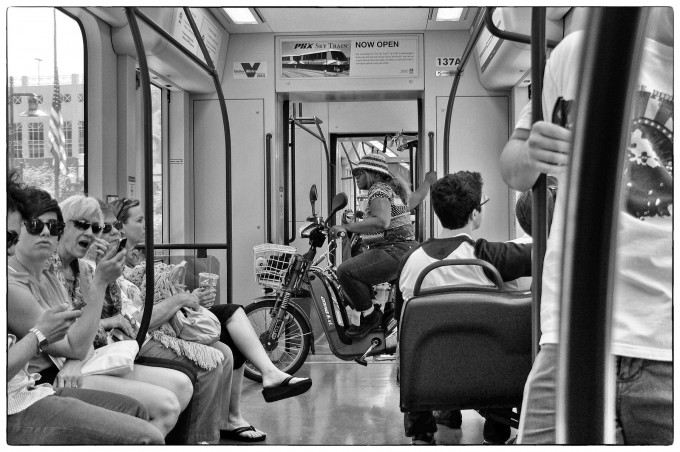 The X20 makes for a great little "Mini Monochrom" camera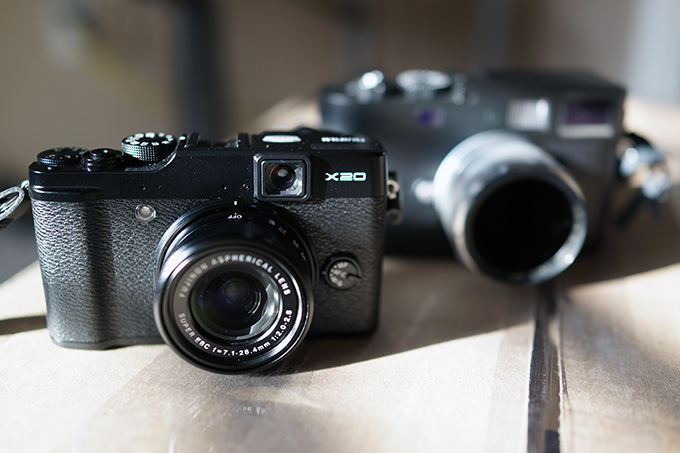 I have shot the Leica Monochrom quite a bit and it is a fantastic camera. Probably the coolest Leica available today. Who would have thought that in 2013 there would be a B&W only camera that sells for $8000? Not me..and it is crazy but the owners of the Leica MM are the happiest camera owners I know, even more so than the M 240. That is because we know what to expect from the Monochrom. No worries of white balance, no worries of ISO issues because even at ISO 10,000 you get nice looking noise that goes well with B&W. The Monochrom can be smooth as silk or gritty as you like. It is a versatile camera as long as you ONLY want to shoot B&W.
The X20 also makes for a nice B&W only camera if you shoot it in B&W mode because I find the color images a little lackluster once you get past ISO 640 if you are not in the perfect light. While it is nowhere near as versatile as the Leica MM in ISO, smoothness or lens capabilities it can create some nice B&W images on the cheap. If you like hard and gritty b&W you can get this from the X20 as well just by shooting at ISO 1600 because at 1600 the X20 can get noisy depending on light and no, I did not add noise to the image below.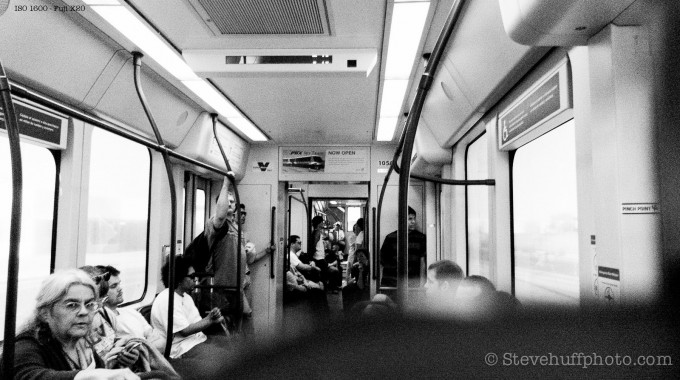 Now I am in no way saying the Fuji X20 can replace a Leica Monochrom, because it can not. But it can be fun to head out with it with the mindset of shooting only in B&W. While gorgeous color can come from the X20, it can do B&W equally as well. With a 28mm to 112mm lens on board you also have some versatility although I admit I prefer just shooting it at 28mm and f/2 when I can. When the X20 is slung around you many will think you are shooting an old film camera, and you can go out with that mindset and if  you do I suggest turning off the LCD and just using the OVF. Set it to B&W JPEG mode and fire away. Then check your shots at home 🙂
One thing missing in the X20 is the ND filter that is in the X100s which I was always using so I could shoot wide open in full sun. The X20 does not have this feature though I wish it did.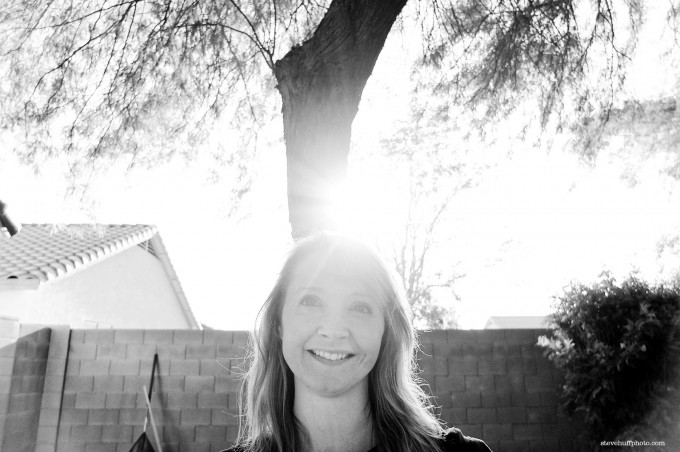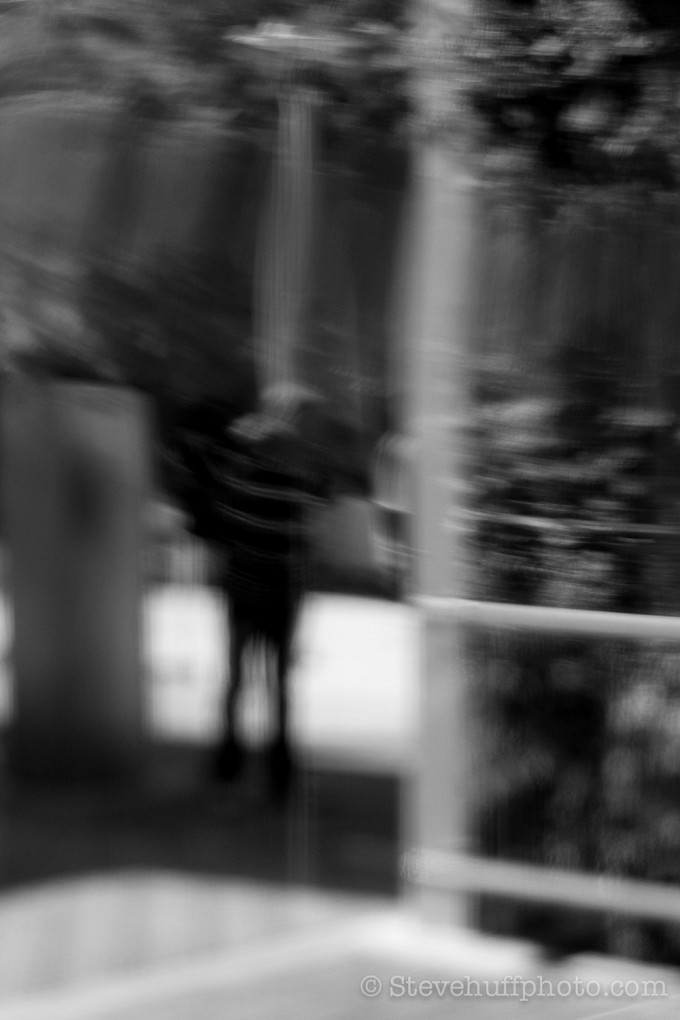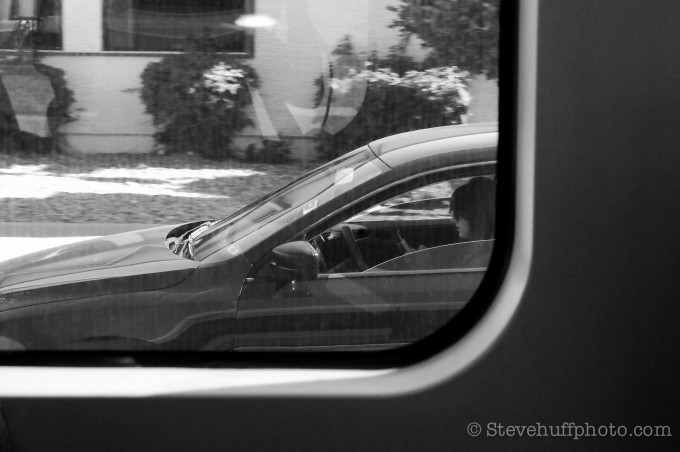 Overall the Fuji X20 is a decent upgrade in many ways to the X10 including the new X-Trans sensor. For those who love that X-Trans look, the X20 is a worthy successor to the X10. New faster phase detect AF, new OVF display, faster operation, same great lens, and all in a sleek, cool, vintage retro looking body. If you enjoyed the X10 you will love the X20. To many the OVF will nail it over the Sony RX100 which has no viewfinder at all. It is great to have info embedded in the OVF as well, something the X10 lacked. It is bright and easy to read so it makes it much easier if you just want to shoot with the OVF and ignore the LCD all together.
COLOR
Of course the X20 does color, it is a Fuji after all 🙂 Fuji is known to have beautiful color qualities and a distinct look all its own, and usually when you see those colors you can tell it all Fuji. Below are three shots in color and the 1st one was taken in "Super Macro Mode" which allows you to get crazy close to your subject, as in, right up on it.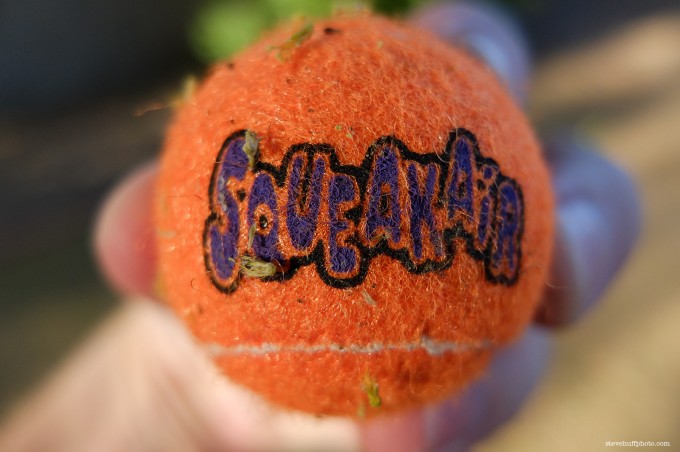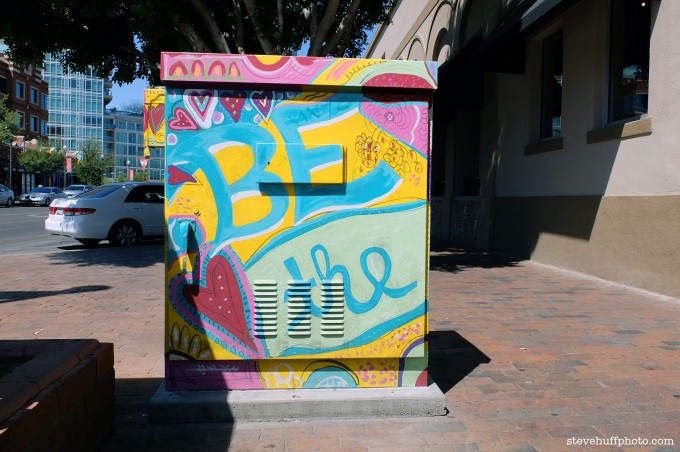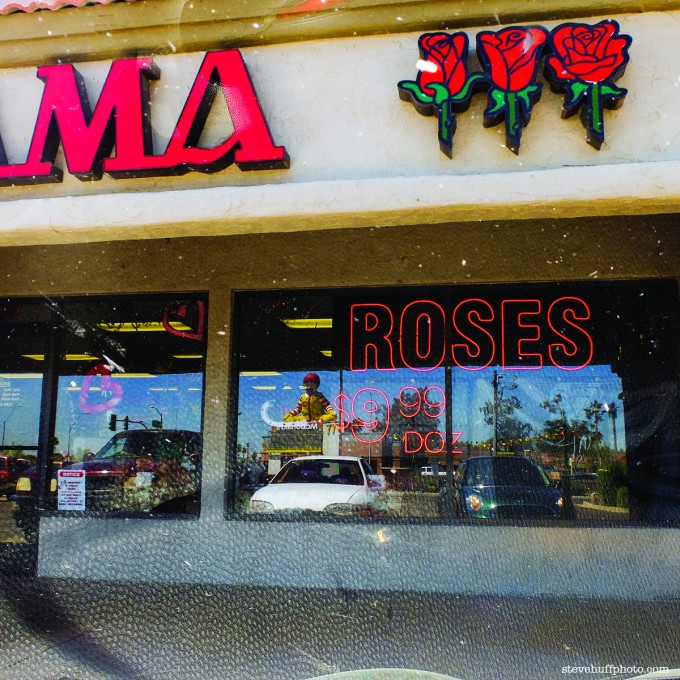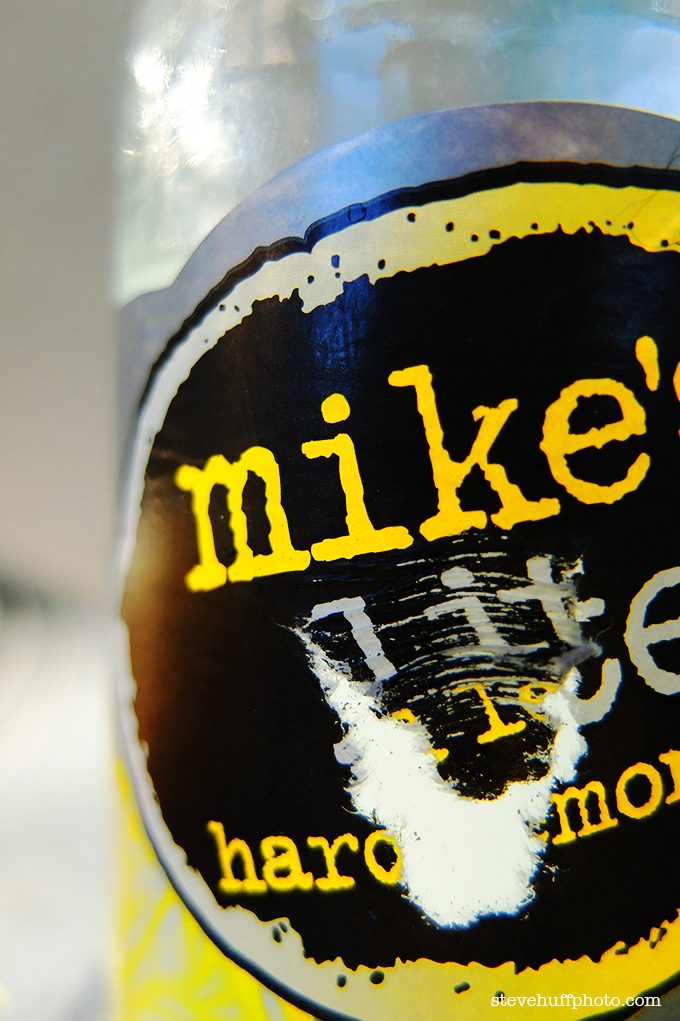 So for those wanting to know about the color performance of the X10, it can do color quiet well, and is pretty much the same as the X10 so go over and read my review of that camera HERE. Really, this is just an updated X10 so most of what applies to that camera applies here as well.
PROS and CONS of the X20
PROS
Same design and size as the X10

Improved OVF with info display
Faster Auto Focus
Focus Peaking for manual focusing
Faster overall feel with the camera
Phase Detect AF
Fuji colors and film presets are here
Great as a B&W shooter
Love the way the camera turns on with the lens activation
Lens has good range at 28-112mm
Camera is DEAD SILENT, which is awesome
Great controls with dials so no need for menu diving
"Advanced Mode" where you can access filters and effects
The top "function button" can be assigned to almost any setting you desire.
Super macro allows you to get as close as 1cm to your subject.
CONS
Can get noisy in low light at ISO 400 and up where images appear "muddy"

Files are not crisp and sharp at 100% viewing – no huge prints here
Overall IQ is different and flatter than the X10 in my opinion and findings
Files are not as smooth as the competing Sony RX100
Battery is small so life is short at 250 shots or so
OVF only has 85% coverage
If camera goes to sleep you will have to re-tiwst the lens on and off to restart. Kind of a pain.
I did not notice any sharpness increase from the X10 in real world  use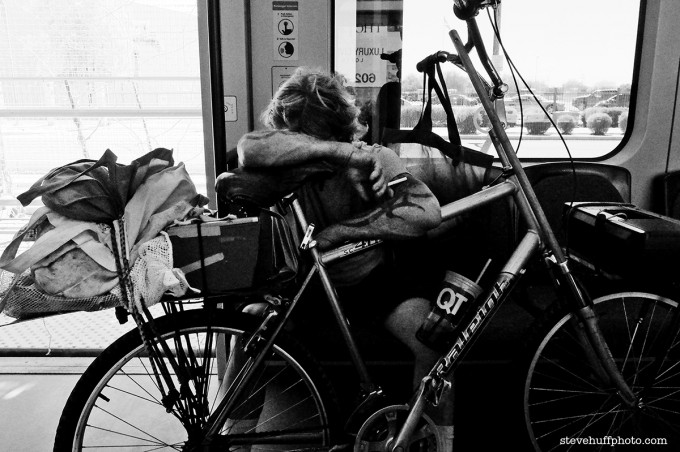 Bottom Line Conclusion
The Fuji X20 is an update to the X10, which was very popular. The X10 was a great little camera but was not perfect and the X20 continues on with the same tradition of the X10. Small, cool, vintage retro vibe with good Fuji colors and fast performance but again, not perfect. It is not a huge upgrade to the X10 and if I owned the X10 I am not so sure I would upgrade but for those that do they will enjoy it.
I found in low light the camera was not so hot as the high ISO performance gets dodgy as the lights get low, even with noise reduction on medium or low, but then again, I am used to larger sensor cameras so I am spoiled with superb high ISO results. If you have some light available you can get away with ISO 1600 but for the most part, due to sensor size it is not up there with larger sensor cameras. At 100% view the files are a bit smudgy and as I said, "hard".
I feel the X20 would be nice as a take anywhere family camera. If you enjoy the looks and style it is the one to get in the price range of $600 and will provide you with superb quality photos as long as you have decent light. The Macro capabilities of the lens are also fantastic and using Macro and Super Macro is easy as it gets.
HD video is here as well but I was not a fan of the video quality so much so I only dabbled in it.
The X20 is pretty much an X10 with some speed added. Same lens, same megapixel count, same body style, and same layout of buttons. It is faster and now used the X-Trans sensor technology. If you enjoyed the X10 you will enjoy the X20, it is a worthy successor to the 10. But if I were to buy a new camera I would save the extra money for an X100s or even a used X100 as the 100 will give you much better image quality as well as some possibilities with shallow depth of field/blurred backgrounds. The Sony NEX-3N will also do much better in the IQ department at $498 with a lens included as it includes a small body with APS-C sensor inside, a great deal.
The Sony RX100 also beats it IMO for $50 more. The Nikon V1 also beats it if you can find one for sale new at $299. But Fuji wins in style and soul. There is just something about this small body that makes you smile when you shoot with it. It is so fast and silent that there are things you can shoot that you could not get with larger cameras.
The X20 is a great family camera, vacation camera or street shooter and it is one that will give you good results and fantastic style as it is around your neck. If you love Fuji, the X20 may be right up your alley.
Where to buy the Fuji X20?
You can buy the X20 at B&H Photo in BLACK of SILVER
You can also buy it at Amazon in BLACK or SILVER
I will leave this review with a few more shots. As always click them for larger. EXIF is all embedded.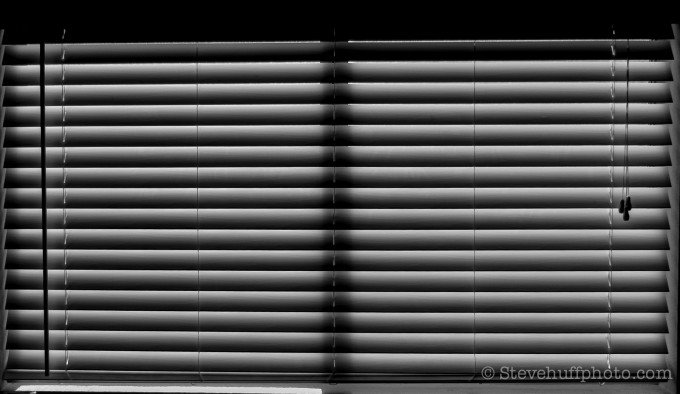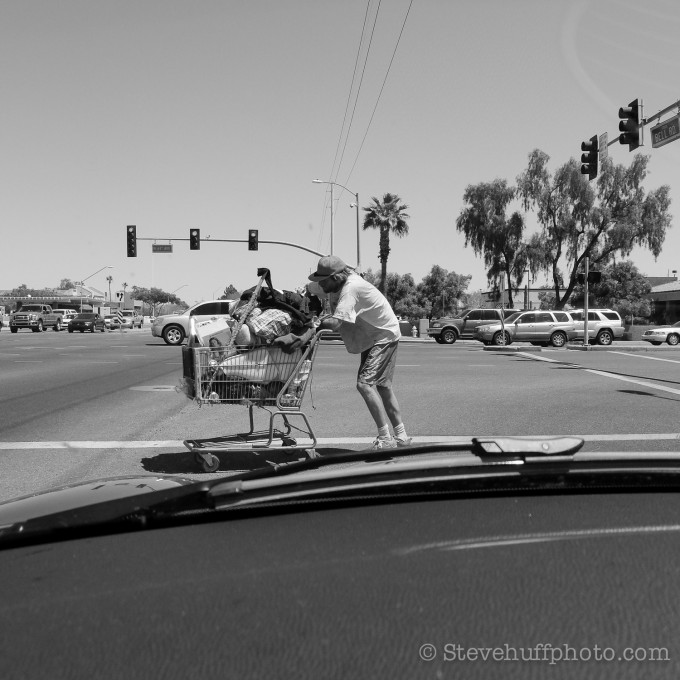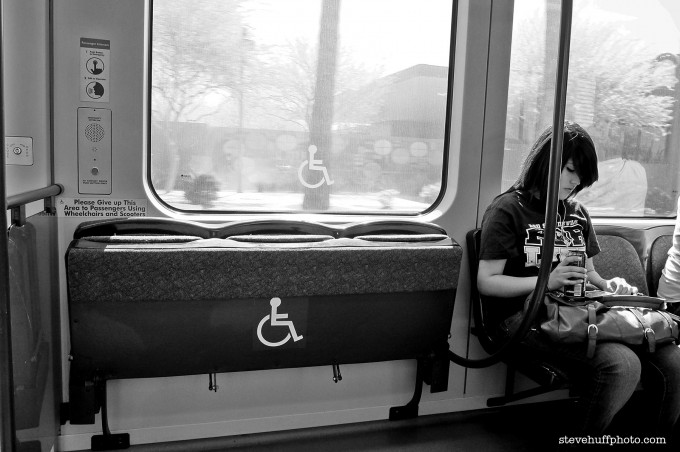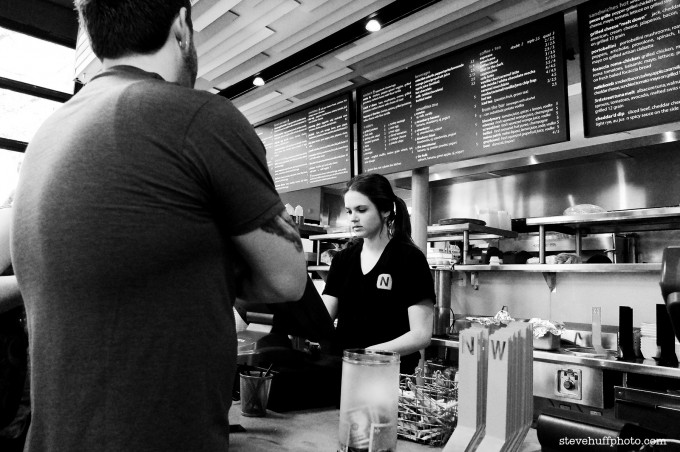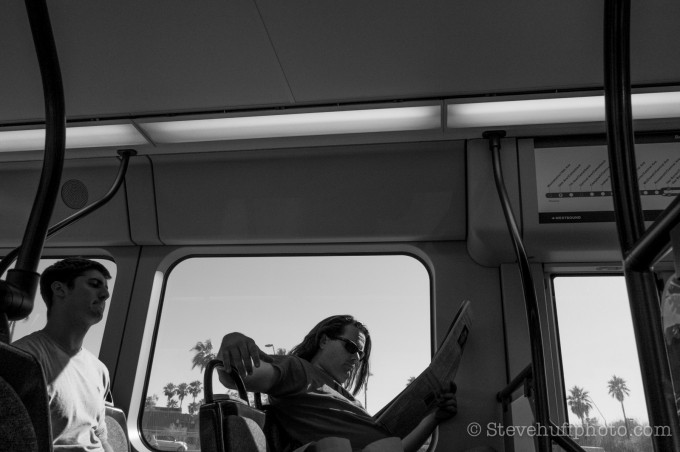 HELP ME TO KEEP THIS SITE GOING AND GROWING!! IT'S EASY TO HELP OUT & I CAN USE ALL THE HELP I CAN GET!
PLEASE Remember, anytime you follow my links here and buy from B&H or AMAZON,
 this helps to keep my site going. If it was not for these links, there would be no way to fund this site (and the cost these days to keep it going is pretty damn high), so I thank you in advance if you visit these links. I thank you more if you make a purchase! I have nifty search bars at the upper right of each page so you easily search for something at either store! I currently spend 10-14 hours a day working on this site and the only way that I can pay for it is with your help, so thank you! Currently my traffic has been increasing but my funds to pay for the site has been decreasing, so any help would be GREATLY appreciated!
Even if  you buy baby food, napkins or toothpicks at Amazon it helps this site, and you do not pay anything extra by using the links here. Again, you pay nothing extra by using my links, it is just a way to help support this site, so again, I thank you in advance 

 More info is here on how you can help even if you are NOT in the USA as I have Amazon links to Germany, United Kingdom and Canada as well!
If you enjoyed this article/review, feel free to leave a comment at the bottom of this page and also be sure to join me on twitter, my facebook fan page and now GOOGLE +!
Also, you can subscribe to my feed at my subscribe page HERE and read these posts in your browser or news reader!