Sony NEX-3n & 20 f/2.8 Lens Quick Review by Steve Huff
This is one of the best deals in the mirrorless photo world right now, as of this writing (May 2013). For under $450 you can have an APS-C NEX camera with a decent  and compact 16-50 Zoom lens included. Great buy. 
This NEX-3n is an older release as it arrived a couple of months ago but I asked Sony to send it to me as this site has a history of reviewing ALL of the NEX cameras and I have had yet to even hold the newest version of the "3", the slick little 3n. I have tried them all from the very 1st revolutionary NEX-3 and 5 to the latest NEX cameras and now this NEX-3n. I have heard rumors of a NEX-7 replacement coming soon, and many think it will be huge AND full frame. Will it? Maybe, hope so..but no one really knows what is to come just yet.
If Sony goes full frame with a NEX camera there will be some things that are not so great, like the fact that all NEX lenses released to date are for a crop sensor, not full frame. So this would mean all new lenses for an all new camera and we know how slow Sony is at releasing quality glass! A full frame will require QUALITY glass. Sony knows this as the lens on the full frame RX1 is astounding, and one of the best 35mm lenses around.
For now though, those of you who want a quality APS-C camera can indeed find one for not so much cashola in the NEX-3N and the IQ is just as you would expect, the same as previous NEX cameras. It even shares the same sensor as the previous NEX-3F but what is different this time around is the body shape, which is different from the previous NEX-3. Also, this new one makes a perfect setup for beginners looking to step into higher quality without having to buy into a large bulky DSLR.
Using the newer 20 2.8 Sony lens on some yellow flowers. The color is intense but gorgeous.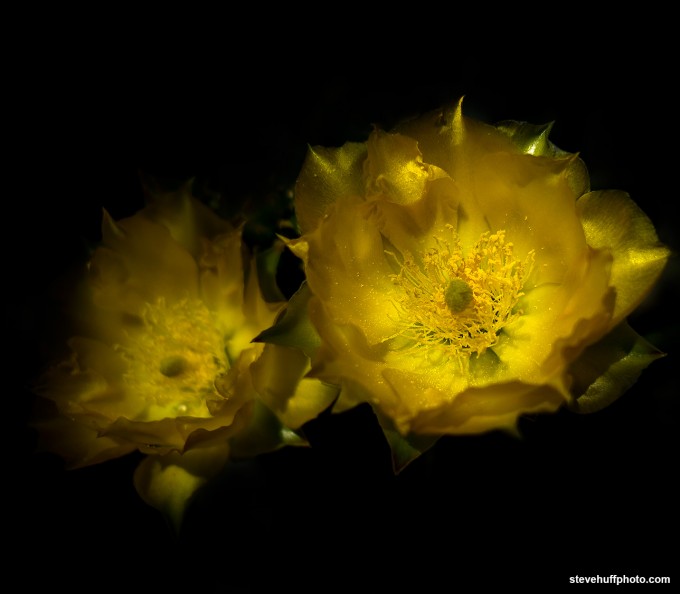 The NEX-3N is the latest in the "3" line and while it does not feel the best in the hand of all of the previous "3's" it can indeed take a quality image. The 3N feels light, hollow, "plastic" and not as formed to the hand as my fave NEX cameras the 5N and 6/7. But how can I complain? Sony is packing some cool tech in this thing and at under $450 for the camera AND the new 16-50 Zoom lens they are making a price point statement. Finally, a camera that is not overpriced but priced RIGHT. Wow. $450 for the set and you will have a highly capable little APS-C shooter. The 16-50 Zoom alone sells for $350 so in reality you are getting the camera for $100!
While not as exotic or cool as the Fuji X100s or the Sony RX1 or the Olympus E-P5, the NEX-3N is for those who want to get started in the mirrorless world with quality output without spending thousands of dollars.
The only bummer is that I am now so used to using an internal Viewfinder that it would be so cool for this camera to have one. At the same time, I understand that at this price and size, it really is not possible so it is all good. The external EVF is NOT compatible with the 3N, so no option for that at all.
The NEX-3N has a built in Flash but no hot shoe for the Sony EVF – it's all about conpactness 
–
Sony should have a commercial for this camera using a TV pitchman..I can see it now:
"Act now and this NEX-3N will not cost you $1500, not even $1000, not even $500! The next 50 callers will get the APS-C NEX-3N with Kit Zoom for the ridiculously low price of $449!"
There is not much I can say really besides to tell you about the specs and the experience shooting it because I have said it all many times before in my past NEX reviews. See "Mirrorless Central" in the Sony section here for all past NEX review on this site. The basic idea of the NEX series has always been "small size but huge quality" and the 3N delivers great images just as past NEX cameras did.
Testing the 3-2-1 Self Portrait mode where the LCD faces you and counts down the shot, photo booth style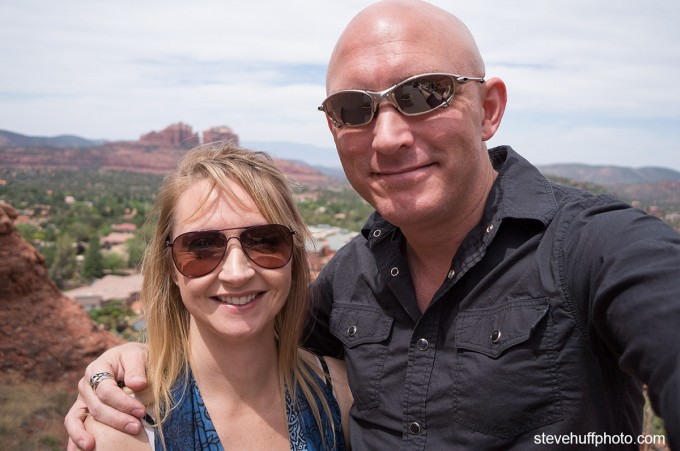 The new NEX-3N has a more boxy appearance but is still VERY small. The buttons feel a little cheaper than previous NEX cameras but again, $450 with lens is a steal of a deal for those wanting APS-C quality and interchangeable lens capability. At the price it is hard  to NOT recommend.
But what about the new 20 f/2.8 lens? I will post my thoughts on the lens after listing the specs of the 3N:
16.1MP Exmor APS-C CMOS Sensor – Same as  the previous NEX-3F
BIONZ Image Processor – Makes its way to the starter NEX
Sony E-Mount
16-50mm (35mm Equiv: 24-75mm) PZ Lens – The newer smaller zoom 
3.0″ 460.8k-Dot 180-deg Tilting LCD – Can even tilt all the way up for easy self portrait, as with the previous NEX-3F
Full HD 1080i Video at 60fps
ISO 100-16000
Intelligent AF System
Auto Object Framing – This is a new intelligent feature that will automatically frame your subject in the most appealing way. This is for newbies. 
Photo Creativity Feature for Effects
IMO, this is the most impressive bang for the buck NEX to date and while not anything new, it comes in with some small improvements and makes a perfect setup for beginners looking to get the best results with minimal effort.
While not perfect and not much different and really the same old same old in a new body with some slight changes, it is still a capable little thing
Menu is the same, settings are the same, and the camera behaves like most previous NEX series cameras. The AF is not blazing fast and the Olympus OM-D E-M5 focuses faster and feels more responsive but that camera is about a grand. The NEX-3N is under $500 with lens, so for what it is and what you pay it is a superb deal and you can not argue with the large APS-C sensor inside.
 The NEX-3N does B&W as well as color 🙂 The Sony 20 2.8 lens at 2.8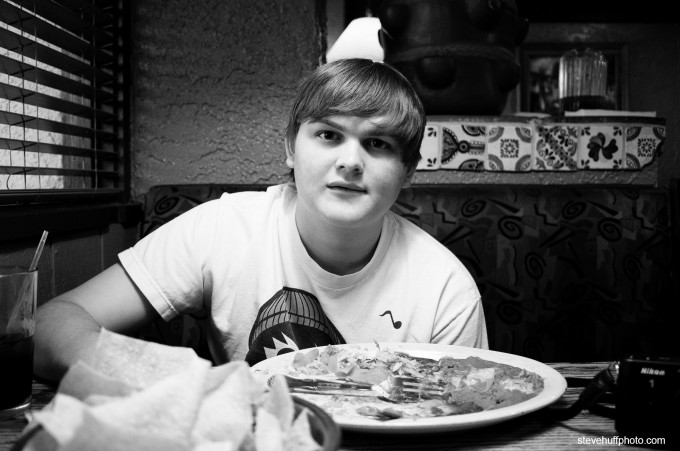 The Sony 20MM F/2.8 Lens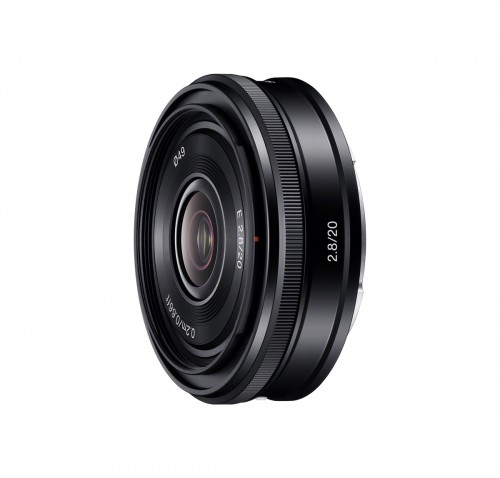 Sony has released yet another lens in the "standard" area of primes. This 20 f/2.8 will give you a 30mm equivalent focal length so this is Sonys answer to nice walk around 30mm that will not break the bank. This is the lens Sony should have made when the NEX series started. Back then they gave us the 16 2.8 which was soft, flat and dull with colors. It was not horrible but it was not the best lens to showcase a new APS-C system. I did like that little 16 when shooting the old NEX-5 at ISO 6400 and B&W. Gave a nice field of view with some grit and I did not have to worry about its shortcomings. The new 20 2.8 is small and delivers better performance across the board but is $100 more than the old 16mm.
In use it will not feel like a blazing fast lens in regards to AF because it is not. It is also not an incredible WOW lens. What it is indeed is a very good 30mm equivalent with a semi fast 2.8 aperture in a small package and a decent price tag of $348.
I can indeed state that the new 20 2.8 is an improvement over the old 16, fact. It is sharper and gets pin sharp at f/4 and this time around we get much sharper corners. This is considered a "pancake" lens and is pretty small on the camera, which is batter than those huge fat lenses for this system. I believe with a NEX system which focuses on size that all lenses should also be kept small. The 20 2.8 fits that perfectly so Sony is once again on the right track.
The 20 2.8 lens on the NEX-3n provides good color, sharpness and detail and the usual Sony NEX colors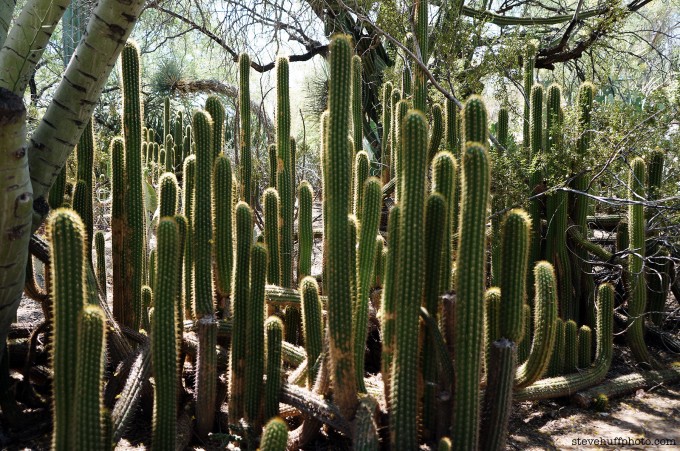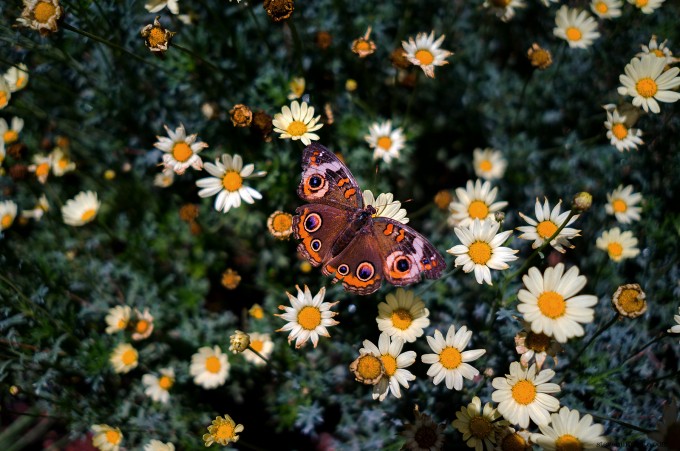 So a NEX-3N with 16-50 Kit Zoom and the 20 2.8 would set  you back about $800 but you would then have a pretty capable starter kit that will bring you DSLR results and all in a small compact size that would fit easily in a Think Tank Mirrorless Mover 🙂 If you already own a NEX camera the 20 2.8 may be a lens you can get into. If you want a small walk around 35mm equivalent and do not mind the 2.8 aperture speed, it is a good choice. Three more examples below with some explanations…
Up close and personal. When shooting close the 20 2.8 can indeed show some distortion. Remember, this is still a 20mm lens and will distort like a 20mm giving human subjects "Big Nose Syndrome" when in close quarters.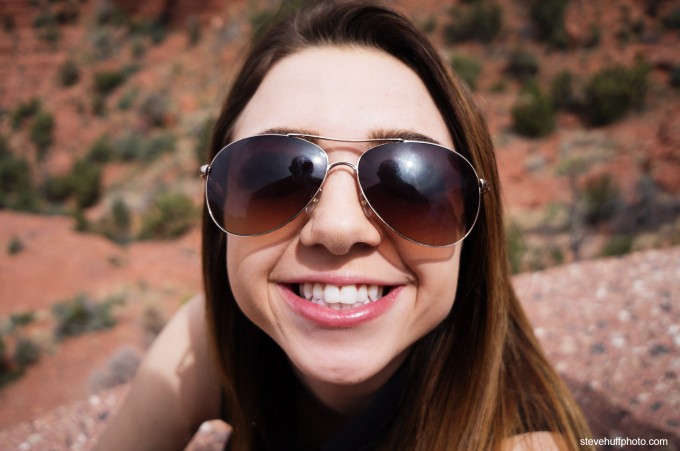 The B&W rendering looks deliciously good with the NEX 3N and 20 2.8 – Shot through a shop window, they had no clue I took the pic.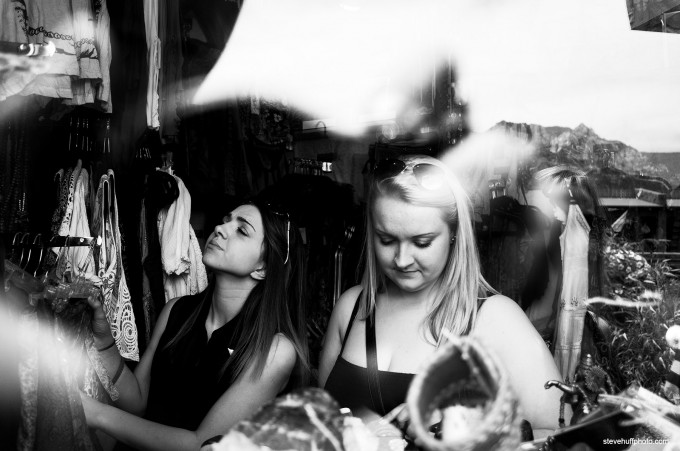 The Bokeh is smooth from the 20 2.8 so do not be afraid of it 🙂 This lens is a fantastic all around performer when used in the real world.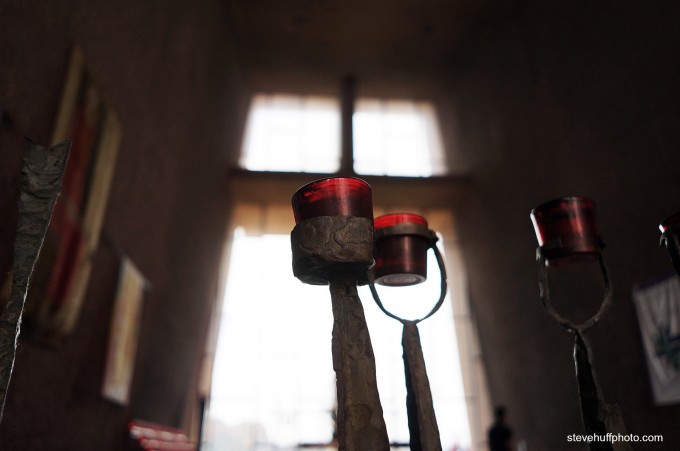 When I see output like this from a $450 camera and $350 lens I sit and wonder why I pay so much for my other gear. Well, I know the reasons why and my other gear IS indeed better but is it THOUSANDS of dollars better? THAT is the question. There are many things we go through today with camera, gear, etc that is mostly psychological and while each and every camera made today is different, all are quite capable. What we get out of them is equal to what we put into them and it is you who will make the photo's that come out of the camera.
Full Size File from RAW
Below is a file shot at f/5.6 with the 20 2.8 lens on the NEX-3n. Click it for full size.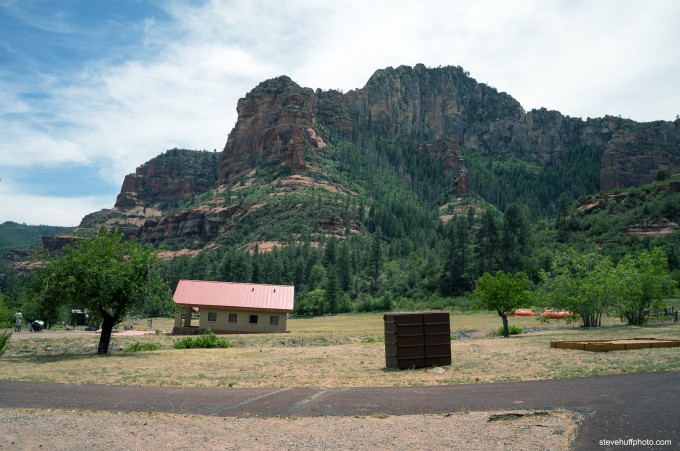 If you click the image above you will see the full size file from RAW and it was shot at f/5.6 without any lens corrections on. When shooting JPEG the camera corrects for the distortion and faults in the lens which I see Sony doing alot of these days. Where a lens made by Leica is distortion free from the get go, it seems Sony lenses are designed and have plenty of distortion but they are now counting on in camera software to fix these distortions in JPEGS. 98% of what you see here are RAW files without correction but I do wish Sony would concentrate more on designing lenses with minimal distortion out of the box.
–
Where to Buy the NEX-3N and 20 2.8 Lens?
I would buy from the same shops I have been buying from for years and years with never a single issue.
B&H Photo sells the NEX-3N and 16-50 Kit Zoom HERE – Also in WHITE
B&H Photo sells the 20 2.8 Lens HERE
Amazon also sells the NEX-3N HERE in black and also in WHITE, and the 20 2.8 Lens HERE
–
My final thoughts on the NEX system and the NEX-3N
It's all about usability and output for me and the NEX-3N has OK usability and great output. Without a viewfinder or the option for one and the slowish operation when focusing and firing it is not the most fun camera to use but I can not argue with the cost or the output, which is what it is all about. I much prefer the NEX-6 and 7 but those cost much more and are for more advanced users.
Until Sony releases the next big thing in the NEX line this is about all I can write when the camera is not much different than the previous version. The NEX-3N has the same menu system, same control system and mostly the same features as the previous NEX-3 cameras. Not much has changed besides the body style, SD card compartment (now on the side, not with the battery) and the slimmer grip. The camera still has an APS-C sensor capable of superb output and it can take some great lenses such as Leica lenses, Zeiss E mount lenses and every other lens that every other NEX can take. It is a NEX through and through and while I am more of a fan of the 5 and 7 series, the 3 still has its place as the entry level affordable APS-C little pack of dynamite that it is.
The NEX-3N can put out some very pleasing results without question but it is still a body style and design set up for those who do not want total control. It is lacking control dials like the NEX-6 and NEX-7 so if you want a more advanced NEX, those are the bodies to look at. As for high ISO, in rel shooting I did not see any difference between this and the 3F. In fact, this camera felt like the 3F in use, with a different style grip.
For those starting out in this mirrorless camera world and are blinded by the many choices the NEX-3N is a wonderful choice if you want to get in on the ground floor of the NEX system. Oh and  if you want to see more about the kit zoom, the 16-50, you can read about that lens in my NEX-6 1st look HERE.
Bottom line, if you want quality DSLR like photos without the bulk, check out the NEX line. You can read all of my NEX reviews in "Mirrorless Central"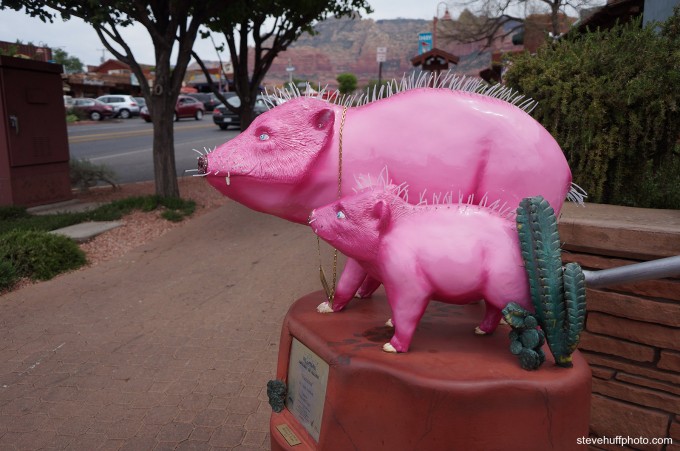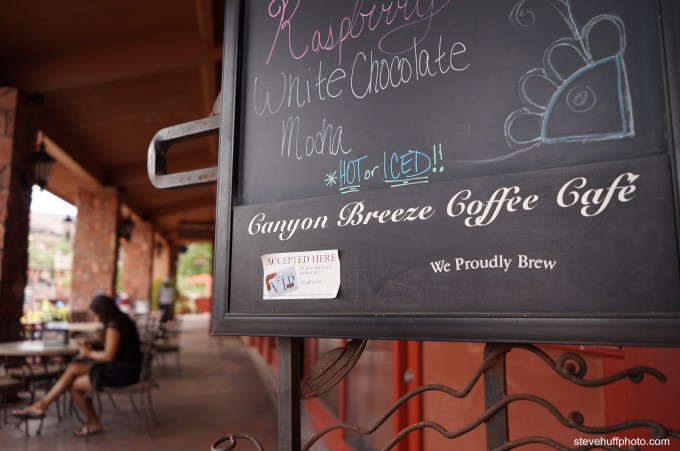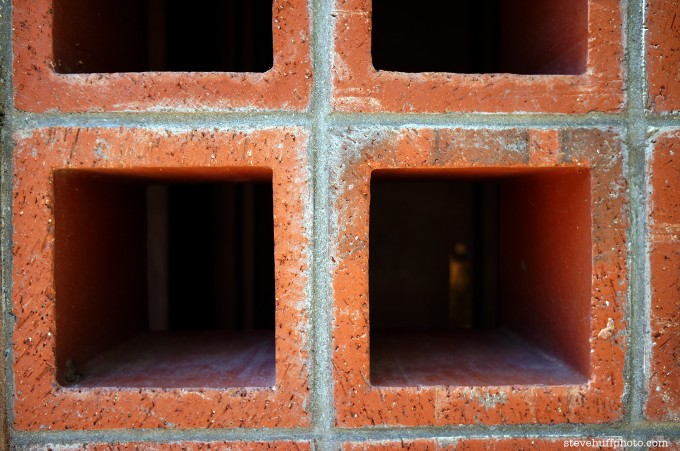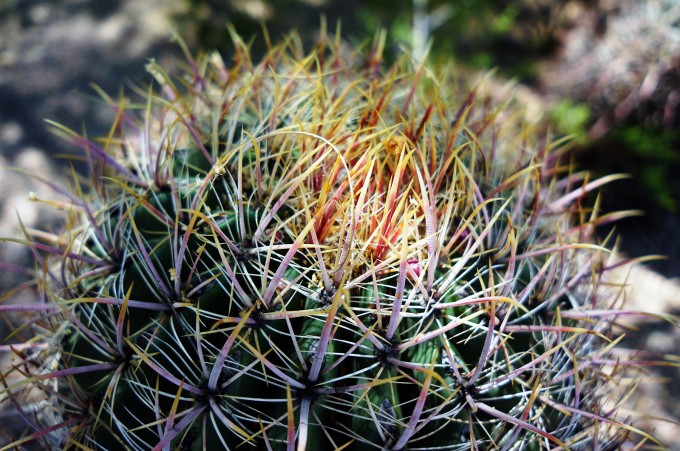 HELP ME TO KEEP THIS SITE GOING AND GROWING!! IT'S EASY TO HELP OUT & I CAN USE ALL THE HELP I CAN GET!
PLEASE Remember, anytime you follow my links here and buy from B&H or AMAZON,
 this helps to keep my site going. If it was not for these links, there would be no way to fund this site (and the cost these days to keep it going is pretty damn high), so I thank you in advance if you visit these links. I thank you more if you make a purchase! I have nifty search bars at the upper right of each page so you easily search for something at either store! I currently spend 10-14 hours a day working on this site and the only way that I can pay for it is with your help, so thank you! Currently my traffic has been increasing but my funds to pay for the site has been decreasing, so any help would be GREATLY appreciated!
Even if  you buy baby food, napkins or toothpicks at Amazon it helps this site, and you do not pay anything extra by using the links here. Again, you pay nothing extra by using my links, it is just a way to help support this site, so again, I thank you in advance 

 More info is here on how you can help even if you are NOT in the USA as I have Amazon links to Germany, United Kingdom and Canada as well!
If you enjoyed this article/review, feel free to leave a comment at the bottom of this page and also be sure to join me on twitter, my facebook fan page and now GOOGLE +!
Also, you can subscribe to my feed at my subscribe page HERE and read these posts in your browser or news reader!