Saying Goodbye To my dog Scrubby, My best buddy for the past 14 years…
I just got back about an hour ago from having to take my most faithful friend to a doctor where I saw his last breath, his last gaze and his last moments of pain. For almost 14 years Scrubby has been with me through it all, thick and thin. There were times when I thought I was losing him, but he would bounce back. But he was no longer bouncing back. His aging body and system was shutting down. He did not eat and went days without showing an interest in food,  he could not walk more than a couple of feet with stumbling over. His ribs were starting to show and he had no interest in anything but laying down. He had many other issues going on but I knew that this was now his time to go on. In the past when he was not doing so well, I did not really know, but now I do and it was as clear as could be. It is as if he was asking me with his eyes to let him go.
The reason I post this here is because many of you know him quite well from the photos that have been posted over the years. He has been in my reviews since day one of my site, and I have been known to open up from time to time here on these pages. Many of you have asked me about him in recent weeks so I felt it fitting to give him one last tribute.
I have taken photos of him since 2001 when we picked him up from a rescue at 2 years old. He has been the best dog ever. Always staying by my side, protecting me at any sign of a threat, rewarding me with his playfulness and games and as always, sleeping next to my bed every night. He has helped me overcome the sad times in the past when I was alone, just me and him and has never asked for anything in return. For me, there will never be another Scrubby.
What I had to do today was one of the hardest things I have ever had to do in my 43 years of life but as much as it hurts, I knew it had to be done.
I'll miss you dearly my faithful friend.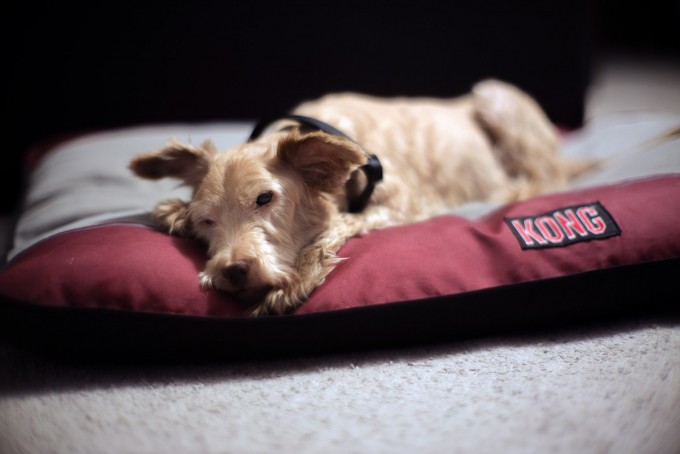 May I go now?
Do you think the time is right?
May I say goodbye to pain filled days
and endless lonely nights?
I 've lived my life and done my best,
an example tried to be.
So can I take that step beyond
and set my spirit free?
I didn't want to go at first,
I fought with all my might.
But something seems to draw me now
to a warm and loving light.
I want to go
I really do.
It's difficult to stay.
But I will try as best I can
to live just one more day.
To give you time to care for me
and share your love and fears.
I know you're sad and afraid,
because I see your tears.
I'll not be far,
I promise that, and hope you'll always know
that my spirit will be close to you
wherever you may go.
Thank you so for loving me.
You know I love you too,
that's why it's hard to say goodbye
and end this life with you.
So hold me now just one more time
and let me hear you say,
because you care so much for me,
you'll let me go today
————-
That poem is by an unknown author but rings true.
I will never forget you Scrubby. For anyone out there in a similar situation or feel the time is getting near, do not forget to give your dog a hug, a kiss, and to let them know what they mean to you. When their time comes, you will indeed know it. They let you know.