The Samsung NX300..my thoughts and a Guest User Report!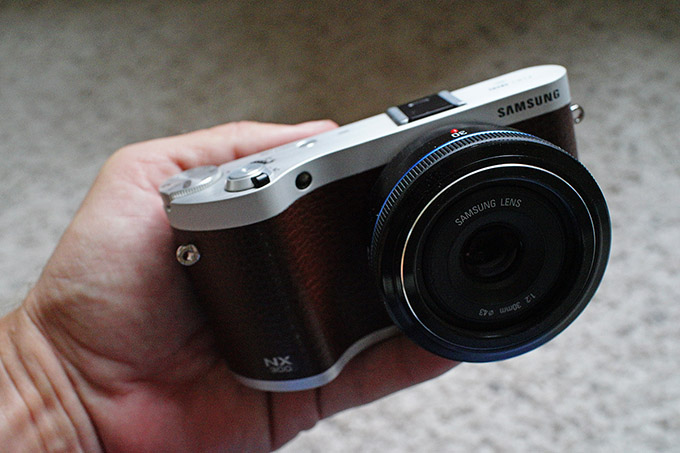 1st up…
The Samsung NX300, my thoughts, a continued 1st look
by Steve Huff
I have had a Samsung NX300 with me for a while now. 1st with the 18-55 OIS Kit Lens and then a 30mm f/2 lens was sent to me by Samsung. They asked me to try out the camera and lenses to see what I thought as Samsung was extremely proud of what they have created with the NX300, which they feel is their best NX to date, by far. I ADMIT, I have never been a huge Samsung NX fan BUT NOT because of anything that has been lacking in quality. Rather, I have just been having too much fun with the other cameras that have come through the house. Samsung has always struck me as a jack of all trades kind of company. Phones, tablets, TV's and everything Electronic, even more so than Sony so I do not see them as a "Camera Company" but an electronics Giant who wants to compete in the Camera market. Sony does the same but Sony purchased Minolta a few years back so they have that on their site..a real camera company from years past.
As for Samsung, I have shot with one or two of them in the past and enjoyed their ergonomics, build and even responsiveness but for some reason, not sure what it was, I never came back or actually bought one. When Samsung approached me about becoming a part of a program they were launching to help promote the camera, and offered me a free NX300 for doing so, I hesitated. I told them that I would happily review the camera if they sent me one but I could not keep the camera in exchange for constant posts or tweets about it. So I declined the offer but told them I would review the camera.
NX300 and 30 f/2 at f/2 – JPEG – ISO 200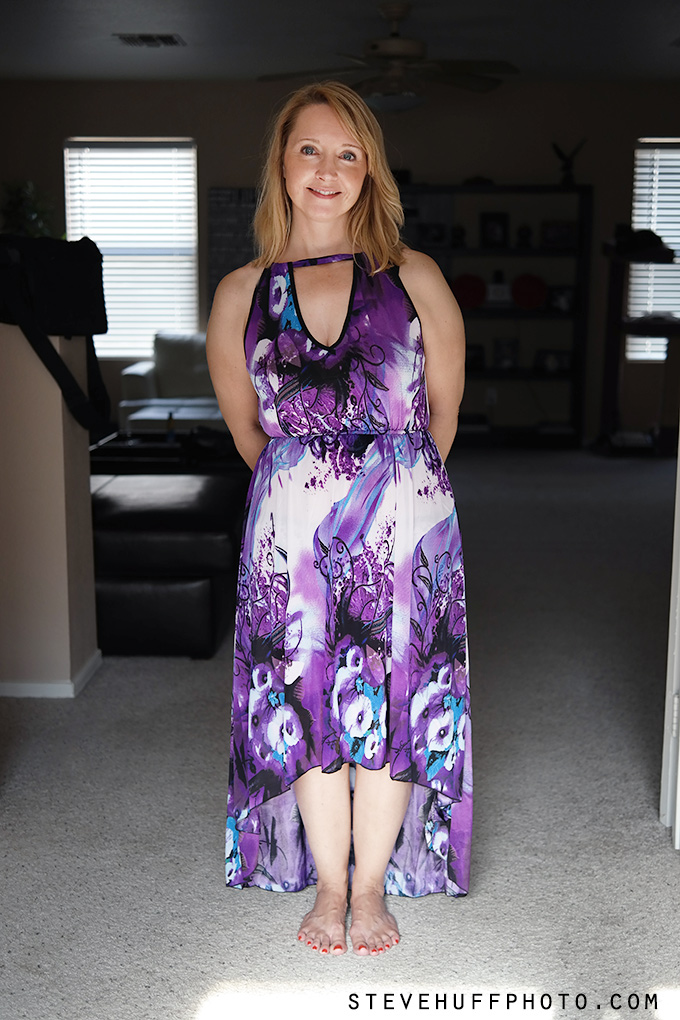 In the end I told them I would review it and then send it back to them when I was done. With it being so busy for me over the past 3 months I have had some use of the NX300 but not as much as I have liked because the newer cameras were my priority. With that said, I have to say that when I do pick up the NX300 it is a JOY to shoot and use. The build is really nice, the design is retro but modern and beats the Sony NEX series in the looks department for me hands down. The IQ is nice, and the dials are all solid and feel great. It is a well made machine. As I shoot I wonder why this  thing is not on the minds of more shooters.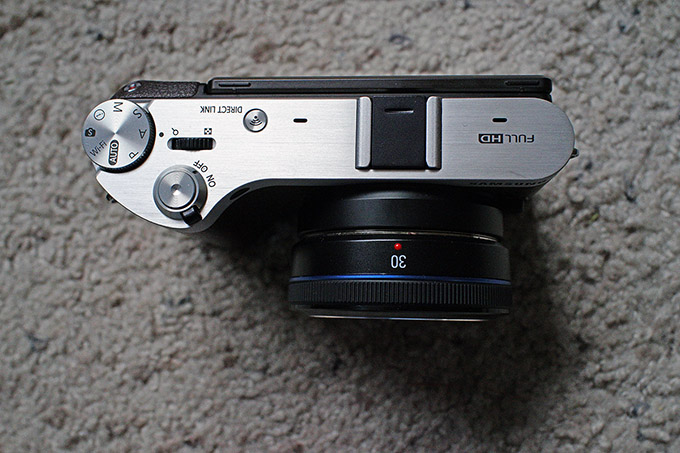 The LCD is a nice 3.3″ display and touch screen and is gorgeous. The camera focuses fast and speedy and with the APS-C sensor inside, offers APS-C quality. So with all of this, why does Samsung struggle with sales? It seems that Sony, Olympus, Panasonic, Canon, Nikon and almost everyone else sells more cameras than Samsung. There are also many Samsung haters out there who seem to have a mission to trash talk them, for no good reason. The NX300 is a great camera. Lenses like the 30 f/offer a fast 50 equivalent and I hear that the 85 1.4 is stellar. No, not Hasselblad Stellar 🙂
ISO 1600 – JPEG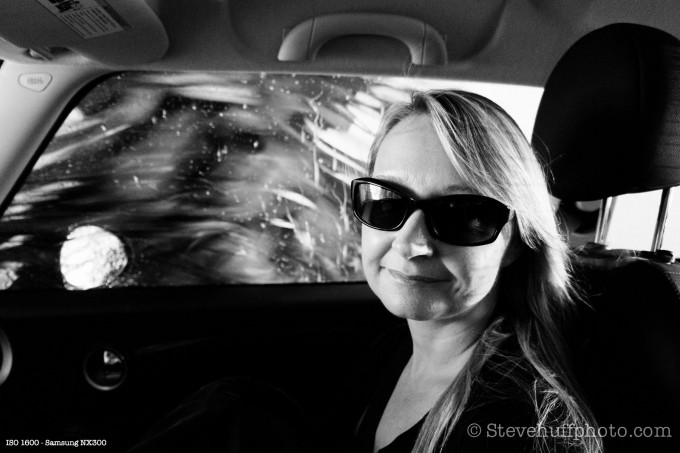 I am starting to shoot the NX300 more and more now that I have the other reviews done but I can say my only real complaint is the fact that there is no EVF built-in or even available for the camera. I love my EVF's 🙂 So with that being my only real niggle so far, I look at the price of the NX300 with a lens included. $798 WITH 18-55 OIS Zoom lens. Not cheap but not expensive for an APS-C camera of this quality and build. The 30mm f/2 lens that gives an almost 50mm FOV is only $299, and is a great lens that seems to give better performance than most of the Sony NEX lenses.
The 30 f/2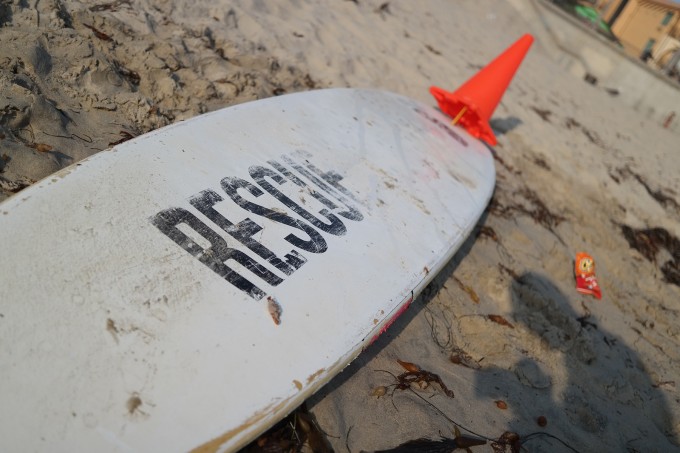 The NX300 has a 20MP APS-C sensor, Full HD video capability, Hybrid and FAST AF with Phase and Contrast detect, WiFi, Touch AF and control, and includes Adobe Lightroom software. It is just as capable as other APS-C sensor cameras though will not give you the Sony colors or Fuji colors. Instead it will give you a neutral color rendering that many may enjoy. I still have more testing to do with the NX300 but will enjoy getting out and using it more. So stay tuned for more from ME on this one.
Until then, check out a reader report on the NX300 below by Jon Seymour. 
————————————————————————————————————–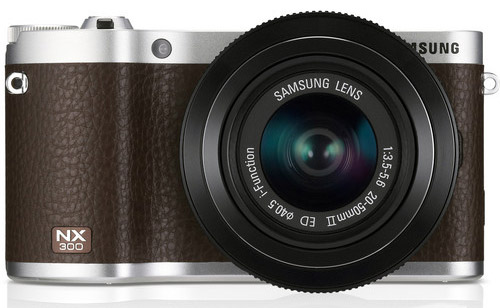 USER REPORT: Samsung NX300 – A Novice's Point Of View
By Jon Seymour
I have owned this camera for just a few weeks now, and for me it arrived at exactly the right time. I was looking to make the switch from compact to DSLR, as I wanted to take photography a little more seriously than I had been the past few years, as I have started writing about music, and often travel to concerts for live reviews. It makes perfect sense then that I should want a better camera to get some better shots for my own articles. With the sheer amount of equipment available, I quickly found myself out of my depth, as I had absolutely no clue where to start. Enter the NX300, which I was lucky enough to receive as a competition prize, along with the 18 – 55mm F3.5 – 5.6 kit lens that's bundled with it.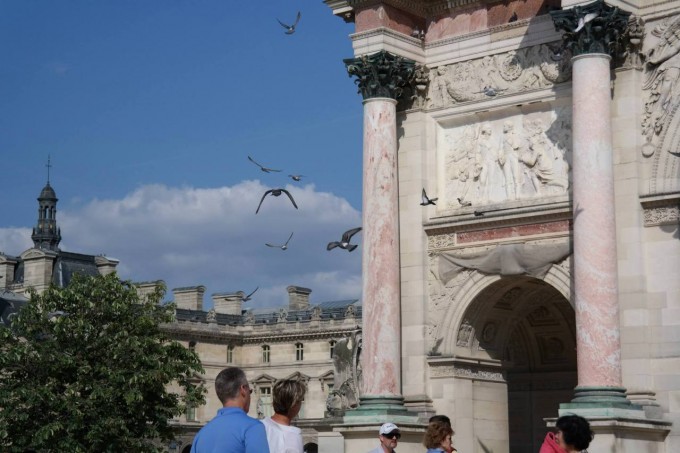 The first thing I was impressed with was the build quality. It looks the part, and feels weighty in your hand, and I really like the retro styling. What impressed me the most though, was how amazingly simple it was to assemble the camera and take photos straight out of the box. It's billed as a smart camera, and it is exactly that. As a complete novice, you can switch it to auto, and obtain great results almost all of the time. The user interface is intuitive, and the built-in help menus display the various functions when you highlight them, so you know what each one does.
The camera is far cleverer than most amateur photographers, and I would wager could get better results than if you tried using it on manual, unless you had at least some idea of what you were doing. There is also a "smart mode" where you can select the type of subject you wish to photograph, and the camera optimizes the shutter speed, aperture, ISO and pretty much everything else, so all you need to do is just point it and shoot. Another really great feature is "Touch AF" whereby you tell the camera what you want it to focus on, just by touching the correct portion on the AMOLED screen.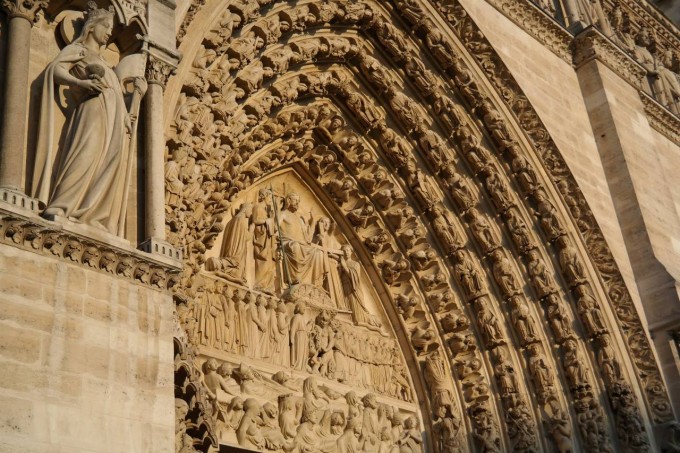 As well as the auto modes, there are of course several manual modes that allow you to have more control over your photos. There are basically two kinds of manual modes. The assisted manual modes set up various values automatically, based on your selection of the manual function, and there are 4 of these, and there is the completely manual mode, so you can set the camera up exactly as you want it, without any help from the built-in computer.
The camera comes with several guide books, one of which is a comprehensive guide to photography explaining what all of the functions actually do, and what effect these will have on the finished photo if you change them. It's a welcome addition to the package, and I have been able to explore the camera's functionality in-depth, and gain some understanding of how to use it more effectively. The auto mode is great, but doesn't always produce the results you want. This is where the manual modes really come in useful.
The AMOLED touch screen is clear, and you can select functions from that directly, or use the more traditional buttons placed on the rear of the camera. It's this dual functionality that really makes the camera attractive, and anyone used to working a smart phone will be instantly at home with it, whereas those who are more used to the traditional control methods are also catered for. The only problem with the screen is that in bright sunlight, it's really difficult to see it. It would be nice if there were some sort of hood or sunshield available, as this would make things a lot easier. Not having a view finder only adds to this problem, as quite often you are unable to see whether you're getting the photo you want. There is a digital viewfinder available, but it's an expensive add on.
The picture quality is really good, and it's only when you go over ISO3200 that you really begin to notice some noise creeping in to the pictures. At lower ISO though, the pictures are great. It also sees colours quite well, even reds, so that's a bonus. Also, with a 20.3mp sensor, it makes the images large enough to crop out any unwanted bits, and still be left with a reasonably sized picture.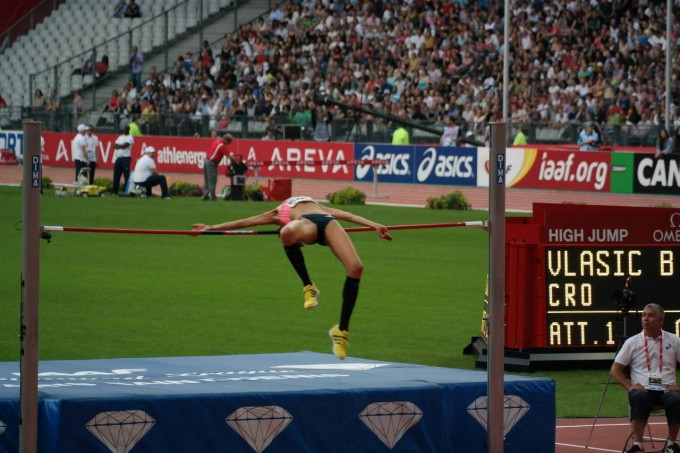 As an introduction to the more advanced world of photography, this is a very good product. It's intuitive, easy to use, less cumbersome than a full fat DSLR, and will allow you to learn at your own pace, and it's still fairly forgiving, even on the assisted manual modes. While there are many DSLRs on the market that may be able to produce better results than the NX300, they will cost considerably more. The NX300 though should be thought of as an extremely advanced compact camera, rather than a fully functional DSLR. There are a wide variety of lenses available, some of which I had the opportunity to use, and even in the hands of an idiot such as myself, produced some great photos.
I have spoken to a great many professional photographers who have used the NX300, and most of them have adopted it as a secondary camera, for occasions when a DSLR isn't practical. A select few also said that they would use it as their primary camera, as even some of the higher end DSLRs will struggle to outperform it. As for me, well, it's just begging to be explored. I have started to look at the world in a different way. I used to use a camera because I wanted to take pictures of things, but the NX300 has switched that on its head. I now want to take photographs, simply because I want to use the camera.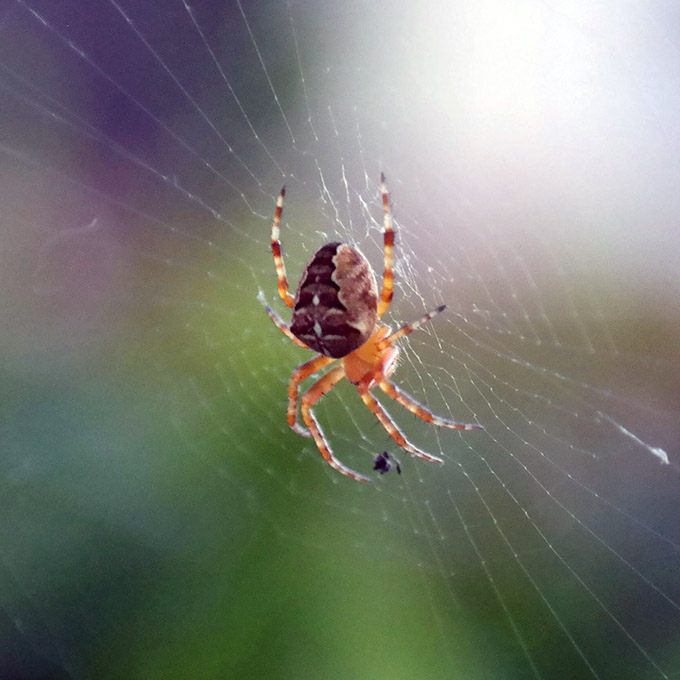 The WiFi feature is also extremely useful, as you can link the camera to your smart phone via the free app available, and instantly transfer pictures from your camera to your phone. If you have an Android phone, you can also make further use of it, as there's also a remote viewfinder app, which lets you operate the shutter remotely too, although only for photos at the moment, not video, it does come in very useful in bright sunlight when you can't see the camera's screen though. Speaking of video too, the recording quality is very good and it is true 1080p HD. The microphone is prone to a little wind noise, but of course, they usually are. It would be nice for an option to plug-in an external mic though.
The camera supports both JPEG and RAW formats, and both are very high quality. There are also many picture sizes to choose from, including square pictures for things like Instagram etc. The camera does suffer somewhat on burst mode and continuous shooting in RAW mode though, and it can render the camera unusable for several minutes while it empties the buffer onto the memory card. If you really must use the burst mode or continuous modes, you're much better off with JPEG to be honest.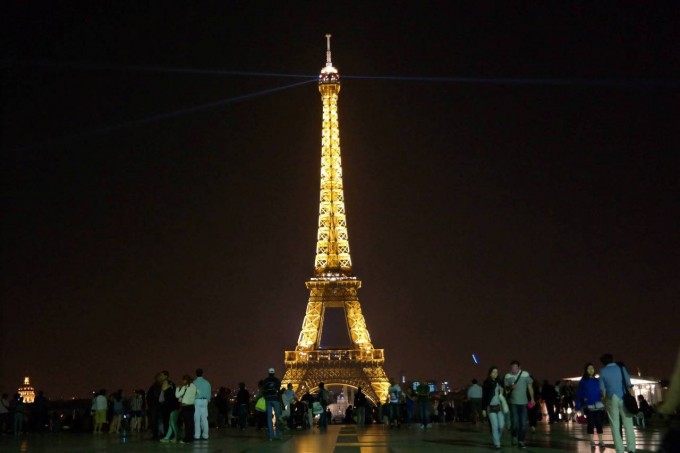 It's not a cheap camera by any means, but it does come with the full version of Adobe Photoshop Lightroom, which is a very good piece of editing software. This is also something I'd not used before, and for the novices out there, it's a lot less confusing than the full version of Photoshop. That said, this camera is an investment. If you want a point and click camera, then there are cheaper ones out there, but if like me, you'd like to get a more advanced camera and learn how to use it properly, but are confused by the world of the DSLRs then this is a camera that you should seriously consider. Personally, I think it's an great piece of technology, and while it might not perform well enough for some professional photographers, it's certainly good enough to outperform the DSLRs at the lower end of the market, and even many of the more expensive ones.
 Jon Seymour
HELP ME TO KEEP THIS SITE GOING AND GROWING!! IT'S EASY TO HELP OUT & I CAN USE ALL THE HELP I CAN GET!
PLEASE Remember, anytime you follow my links here and buy from B&H or AMAZON,
 this helps to keep my site going. If it was not for these links, there would be no way to fund this site (and the cost these days to keep it going is pretty damn high), so I thank you in advance if you visit these links. I thank you more if you make a purchase! I have nifty search bars at the upper right of each page so you easily search for something at either store! I currently spend 10-14 hours a day working on this site and the only way that I can pay for it is with your help, so thank you! Currently my traffic has been increasing but my funds to pay for the site has been decreasing, so any help would be GREATLY appreciated!
Even if  you buy baby food, napkins or toothpicks at Amazon it helps this site, and you do not pay anything extra by using the links here. Again, you pay nothing extra by using my links, it is just a way to help support this site, so again, I thank you in advance 

 More info is here on how you can help! If you enjoyed this article/review, feel free to leave a comment at the bottom of this page and also be sure to join me on twitter, my facebook fan page and now GOOGLE +