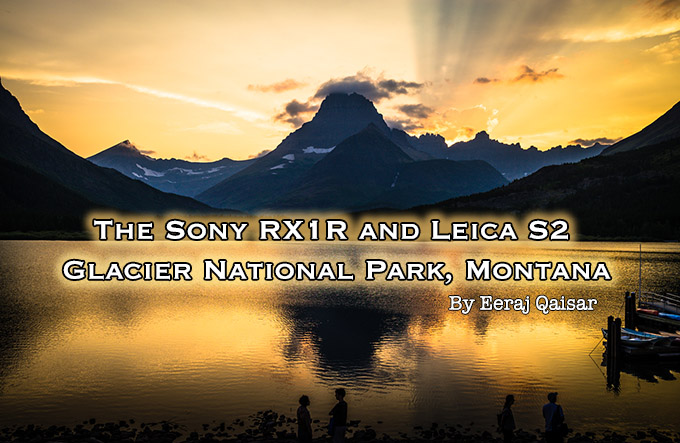 User Report – Sony RX1R and Leica S2 in Glacier National Park, Montana
by Eeraj Qaisar
Hello Steve!
I have been following your web-site for quite some time now and have seen it s tremendous growth over the past several years. Having enjoyed many user contributed stories, with some very impressive photo shoots (Ashwin Rao's "Chasing Light in the Plaouse" is one such story that comes to mind). Here is my contribution.
About me: I have been interested in photography and outdoors since a long time. My first camera was an Afga Click III. Currently I use various Leica cameras with some of the newer digital compacts like Sony RX1R and Sigma DP3 thrown in the mix. While I am not a pro-photographer, I am dedicated enough to devote substantial time to photography and get out of bed at unearthly hours to catch that elusive pre-dawn or dawn glow and stay up late at night to get that one moon-shot. My photostream on Flickr is here and I also published a book on blurb.com featuring some of my photos from this user report here.
[ad#Adsense Blog Sq Embed Image]
This will be a part user report and part travelogue with some notes about my recent visit to the spectacular Many Glacier National Park in Montana.
As it happened, I ended up with 3 cameras on this trip – Sony RX1R (the new version without the AA filter), Leica S2 and Sigma DP3. I will cover my impressions with the first two in this report. Sigma DP3, a formidable but quirky machine in own right can perhaps be covered in another report. For the Leica S2, I took the 180MM and 35MM lens. I could have perhaps skipped the 35mm, but since I am a glutton for punishment, I decided to haul both these beast sized lenses across the country in my backpack.
So my backpack included: Sony RX1R, Sigma DP3, Leica S2, Leica 180MM Elmar and Leica 35MM Summarit, Really Right Stuff ballhead, memory cards, batteries, rainsuit, a light jacket, and some snack bars. Add a medium-sized carbon fiber tripod in my carry on to the mix and I won't blame if someone says I need to see a therapist soon.
TIP: In the USA, TSA generally allows tripod in carry-on luggage. Make sure you don't have spiked feet with it and remove the heavy ballhead and keep it separately. Regulations may vary at other places and even TSA is inconsistent at times. I however carried my tripod in my carry-on.
–
My thoughts on Sony RX1R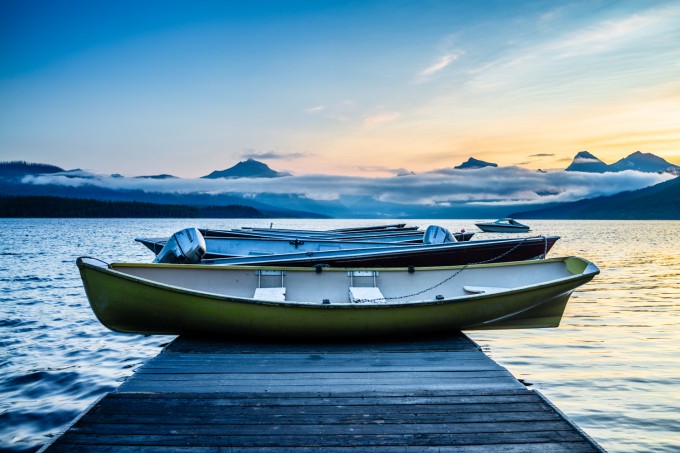 Steve has already reviewed the RX1 in detail earlier and also the RX1R recently. Let me say that it is the best full-frame 35 mm compact cameras in existence today. I say it on the basis of the totality of its package that includes image quality, size, portability, FF sensor, superb Zeiss lens and the controls it offers. There is nothing like it out in the market today. There are some nice APS-C compact cameras that come close, but not equal to it in 35MM format. At the risk of upsetting some Leica diehards, I would say that for 35MM focal length, RX1R will give more consistent results shot to shot, with no loss in image quality compared to either Leica M9 or even the new M (yes, I have access to Leica M9 and Summilux 35 FLE). (I agree – Steve)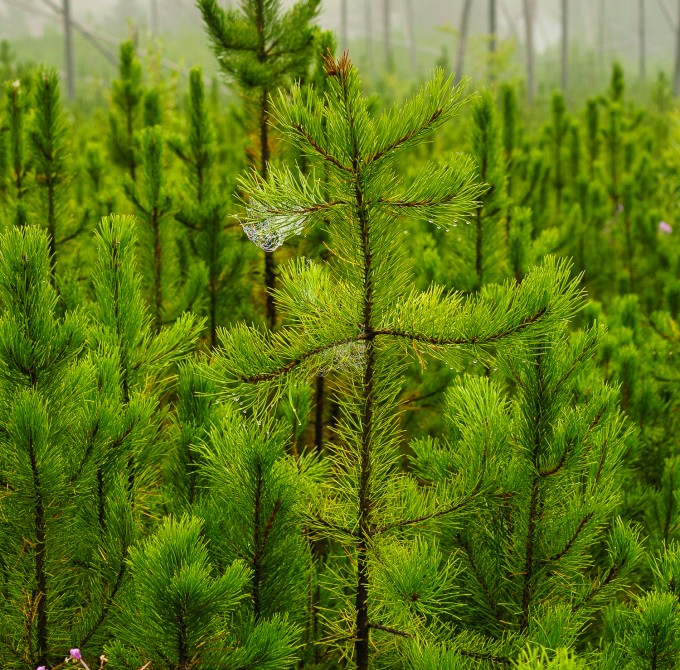 Its one Achilles heel is no built-in EVF and that renders it virtually useless in bright sunlight. Non-articulating LCD is another. I was unfortunately not able to get the EVF on time for use with it. The other thing is that the battery life while not bad is not great either. Plan to take 3 batteries if this is going to be your only camera for a full-day's worth of shooting. Otherwise two will suffice.
On all cameras, I use only singe center point AF, aperture priority and this is how I used the RX1R also.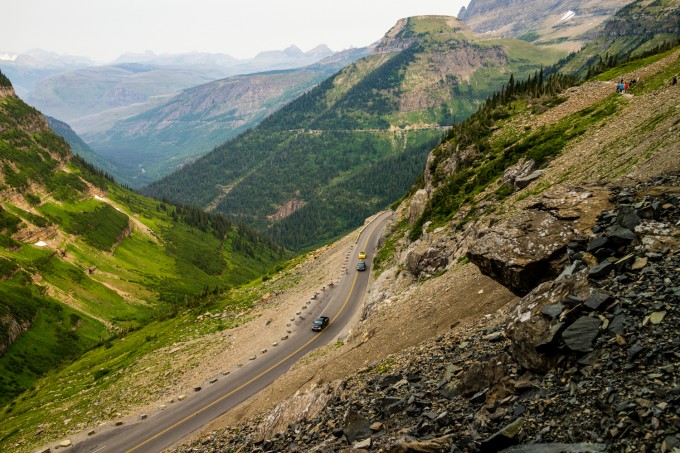 It feels nice in hand and has a certain heft that without being heavy, manages to convey a feeling of solidity. A very fine balance indeed. In use, I found it fluid and fast. Most controls I needed were a click or two away, including ISO (left click on the wheel), exposure compensation (dedicated wheel on the top – brilliant), real aperture ring on the lens (lovely), drive mode (press the Fn key and select the drive mode).
I am not sure how Sony engineers managed to squeeze in a built-flash too. Perhaps they can make the LCD screen articulating and add an EVF too in a later iteration while keeping size largely same. One other thing Sony can improve upon is to tone the camera down a bit – I mean it looks a bit too flashy with bright white markings and the ring around the lens saying "35MM Full Frame CMOS Sensor" is downright silly. These flashy things reflect Sony's consumer electronics background, but please can they just tone it down?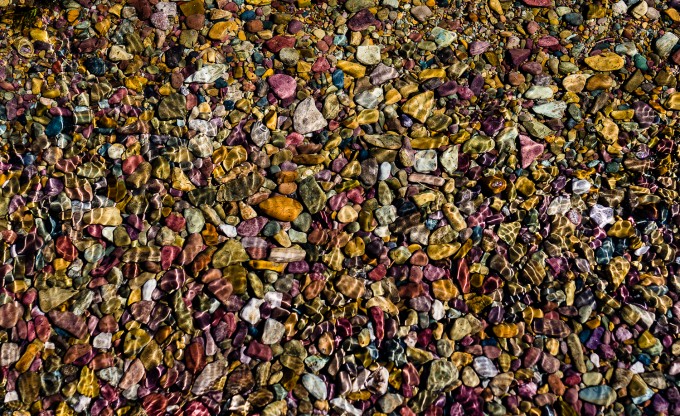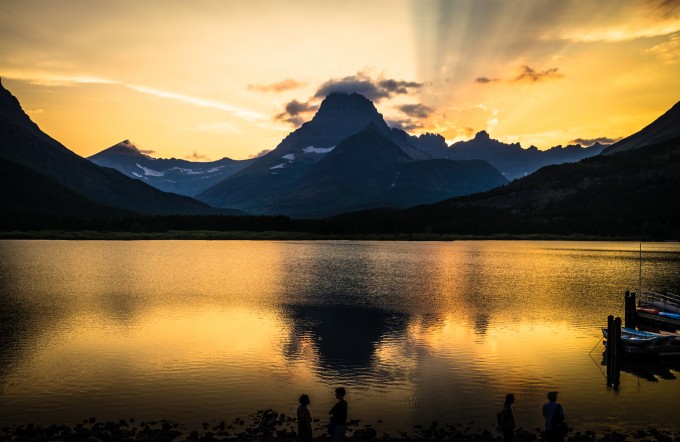 I used AF most of the time (and it never missed), with probably only 3 or so shots taken using MF as the targets were a bit tricky (small berries behind some leaves). When shutter speeds got low and tripod was not viable, I raised ISO to 400 without hesitation. In practice it can go much higher on the ISO without practical image degradation, but personally I prefer to then use a tripod and keep the ISO low especially for critical shots in places that I may not visit again that easily. Obviously it depends on the situation too – if it is a shot, that moment that you must capture without wait, then feel free to go up to ISO 3200 or perhaps more. RX1R will deliver. Another thing is that this camera has a much larger headroom than its image previews with blown highlights indicate (these are incorrect in most cameras anyway as they are based on JPG previews, even if you shoot RAW), so feel free to experiment by pushing the EV to +0.3 or +0.7 and then pull back in post for even better noise control. In other words, play with ETTR. You can also look at the histogram in live-view as that is closer to reality.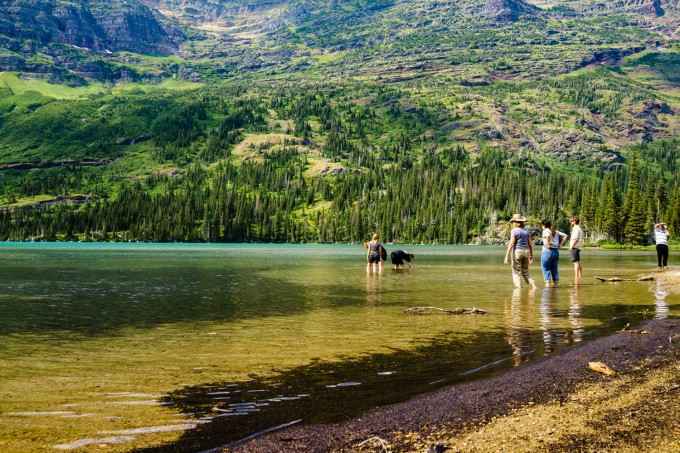 Tip on batteries: If you are like me, you will be out shooting by 5am and won't be back by 8pm or even 9pm as the real fun for evening photography happens when it starts to get dark. Add to this the fact that you may have been hiking and will dead tired when you get to your room. You also need to get up early next day – 5am. Given all this you may not have time to wait for one battery to finish charging so you can put in the next one, unless you are awake all night. So think carefully how to manage all this.
 –
Leica S2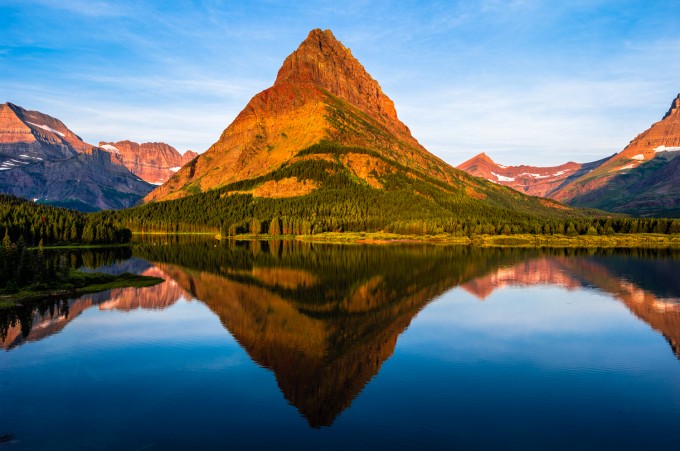 Note: Steve reviewed the S2 earlier, be sure to read his review as it covers more ground than my user notes here.
If Sony RX1R is the svelte model, the Leica S2 with its lenses is to put it delicately, Rubensque. Well maybe a bit of an exaggeration, but you get the idea. It is the exact opposite of RX1R, not only in size but also in appearance – devoid of any bright white markings nor any announcement on the outside stating that it has a larger than FF sensor. Though the body alone is no larger than pro FF DSLRs, with the lenses, it is big and heavy. You will get noticed. Its high ISO sucks. Actually, it does not have high ISO by modern FF or APS-C standards. Its LCD screen is barely adequate at 480K. A D800E can not only compete, but exceed it in some cases, especially at high ISOs. So why did I take it? As it happened, I was offered a loaner for a month or so. At first I was hesitant to carry it due to size and weight. But a few hours with it and I made a decision. A big and bright viewfinder, superb ergonomics, lenses with gorgeous manual focus ring and precise autofocus all convinced me to haul it with me. I was not disappointed.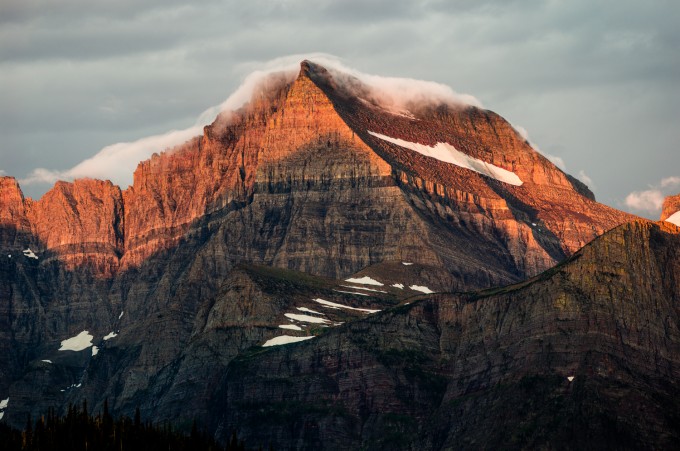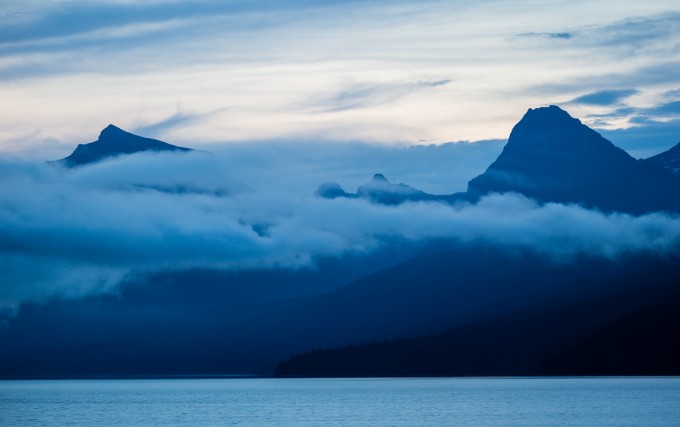 In hand, ergonomics are superb and all buttons are placed so that the thumb and the forefinger rest at the right places. I found the AF very accurate. Having used the D800E before and the need tweak AF to get the right focus, it was a pleasure to not do this hocus-pocus with the S2. Each Leica S2 lens comes with embedded firmware specific to that copy of the lens that ensures accurate AF. Except in very dim light when the AF did not work at all, I tried hard to see if I could do better than the AF with manual focus on my own. Even when using a 2X loupe over the viewfinder, I did not find one instance where manual focus was more precise that the AF.This is simply amazing. In the S2, you can set the camera to manual focus and yet, by pressing the function button at the back can have the lens AF. I found this very useful and used this setting all of the time as it allows you to quickly set the focus via AF and then tweak a bit if needed. The focus ring on the S2 lenses is a joy to use with a large grip and very precise movements. Some may find Leica S2's single center point AF limiting, but that was more than adequate for my purposes. S2's AF while accurate is not exactly fast if you compare it to the likes of Nikon D800E or Nikon D3X.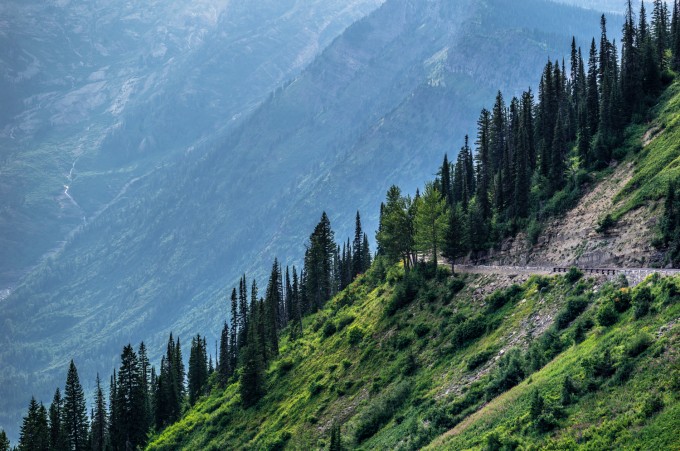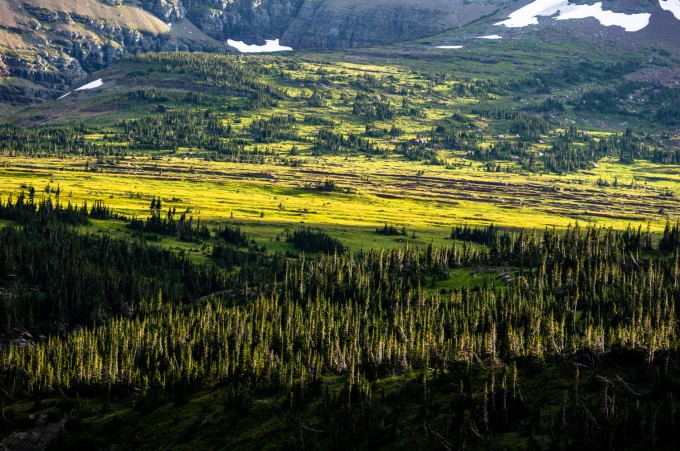 One thing to note is that the 1/F rule for handholding does not really ensure crisp shots with the S2 or any other larger than FF sensors for that matter. 1/2F is a minimum and 1/3F is needed if you want to increase your odds. Given this and the fact that I used the S2 180 mm lens most of the time I used the tripod with it for all of my shots. Yes, a pain. But that pain and ache is gone in a few days and the results will last a long time so it is worth it. Another thing: on the tripod, I either chose drive mode of 2 seconds self-timer that enables mirror-up automatically or 12 second-timer and enabled mirror-up. This is important to ensure that any vibration resulting from shutter press dies down before the shutter is tripped. A better way is to use a remote release which I did not have.
A tripod does limit mobility and at times creativity. At other times, it can slow you down and force you to be in a more methodical shooting mode as opposed to a machinegun shooting style, so that can be good. So plan ahead about your objectives for that day's photographs and how you will accomplish those.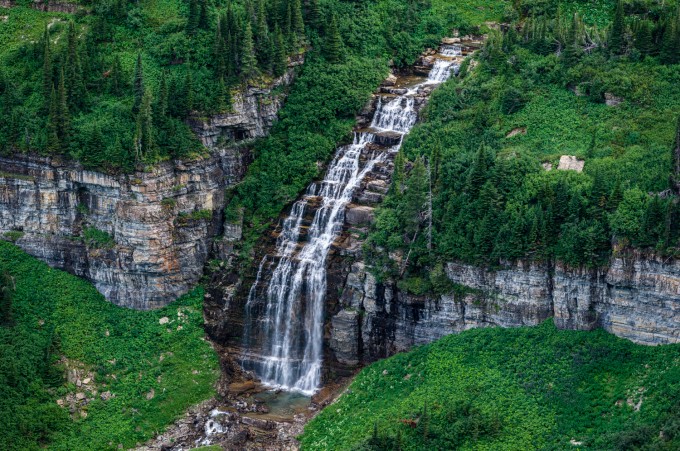 I ended up using the S2 180mm Elmar lens a lot on this trip. The reason is that vast landscapes like these require long lenses to really focus on the interesting parts. I would say it is much harder to pull off convincing landscapes in places like Grand Canyon or Glacier National Park with wider lenses. If you don't have a tele-lens with you in such areas then it is simply not possible to get certain shots. You can't zoom with you feet and walk on water or air to get that shot of the mountain-top with fog on it or pick a certain structure far in the canyon. This is not to say that a wide lens is not needed or cannot be used effectively in these situations – the point is that you need to plan for both situations.
Note that the crop factor on the S2 is 0.8x.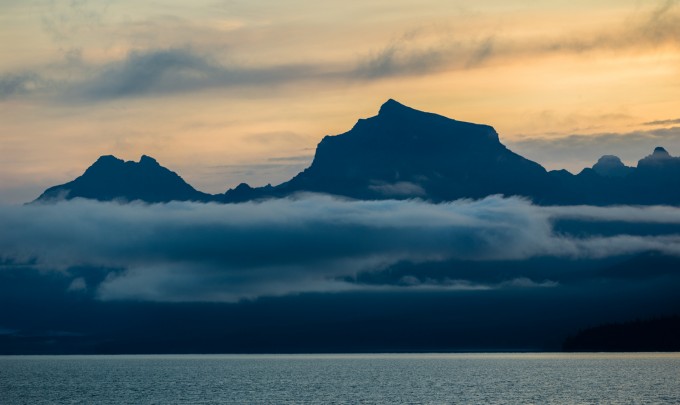 Battery life is superb. After a full day of shooting, the meter had barely budged.
One comment I often hear on cameras like Sony RX1R, Leica S2, Leica M9 "camera xxx is thousands of dollars cheaper than [RX1R/S2/M9] and can produce equally good photos". The reality is that all modern cameras are good and you have really have to try hard to find a BAD camera today. It boils down to your personal preferences, ergonomics, camera size and your budget. Even the iPhone can take excellent photos. So find a camera that you like and can afford and enjoy.
–
About Many Glacier National Park, Montana
Stunning. Amazing. Breathtaking. It is a wonderland if you like the outdoors, the mountains, the spectacular scenery, several hiking trails at all levels of difficulty, lakes and much more. From the US East Coast, getting there is a bit of a hassle requiring two flights. But it is worth it. I met many persons not only from the USA but from all over the world there during my trip. I spent 6 days there and probably could have stayed 4 more without running out of things to do. For staying there are several options, both inside and outside the park.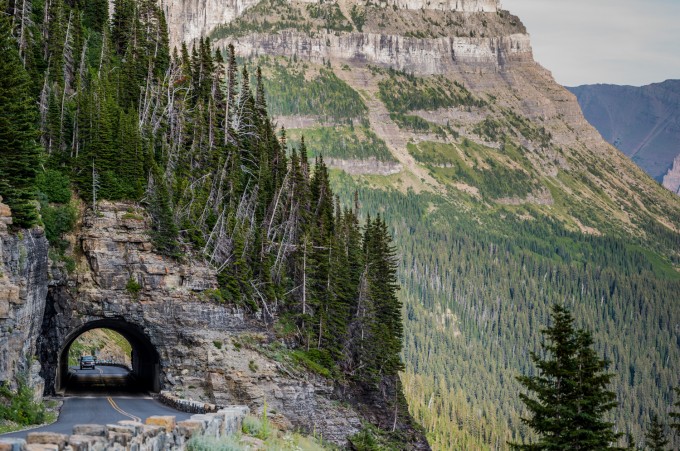 Main Activities & Logistics
The park has two main entrances, West Glacier and East Glacier. I found East Glacier to be more scenic but the West side is no slouch either. I would recommend dividing your time by staying on both sides to be able to enjoy the scenes from both sides. Whether you are a hiker, biker, want to enjoy the scenery just from the car or all of these, there is plenty do here.
One of the main attractions here is the aptly named "Going to the Sun Road" that makes its way through lakes, and then reaches dizzying heights with spectacular views of valley below. It was built in 1932 and is a fine example of civil engineering and sheer willpower even today. It passes though small tunnels, waterfalls right by the road (!) and has several pull-outs along the way to stop and soak in the majestic sights. It runs West To East (or East-West) and if you have time, I highly recommend covering it from both sides, West to East and East to West. Several hiking trails exist to challenge you and range from short easy hikes to strenuous multi-day adventures. Outside the park, there are a few small businesses that offer customized hikes, kayaking and other activities if you wish.
Logan Pass, a point approximately mid-point along the Going To the Sun Road is the start of many popular trails including highline trail (full day hike) and hidden lake trail (4 to six hours hike). Plan to arrive at Logan Pass by 8:30am or so as the parking lot tends to get full. Free shuttles run throughout the park, so that is another option instead of trying to jostle for a parking spot.
Popular hikes on the East side of the glacier include those to Grinnell Lake (easy 2-3 hour hike + boat trip), and hikes to Grinnell Glacier and Iceberg Lake(both full-day). In addition there are several others that will take another story to cover. For non-hikers, a car drive along the Going To the Sun Road, scenic drives outside the park, several boat tours and other less demanding physical activities exist.
Early September can be a good time to visit as the crowds will have departed by then and it will be cooler. July and August are peak months. If you want to see the wildflowers in the valleys, then probably mid-July is best. Note that at the highest points on the Going to the Sun Road, snow drifts can occur even in late June or early July.
As for me, I hiked, I walked, I drove on the Going to the Sun Road 4 times, took many scenic byways and marveled at the stunning and at times powerful and poignant scenes I came across. I stayed two days on the West Side, 3 days on the East Side. Apart from enjoying many a misty morning and sunsets along several lakes, I hiked the highline trail which was physically demanding but I was rewarded with scenic eye candy all the way. Yes, I carried the S2 + 35MM + tripod + RX1 + 2 liters of water, bear spray, rain jacket and food on this trail if you are wondering. I took a few other short hikes including the easy hike to Lake Grinnell in East Glacier.
Overall, I found the combination of Sony RX1R and Leica S2 with 180mm APO Elmar-S complementing each other very well. I used the RX1R a lot while hiking and for quick shots while driving or when there was simply not much time to set up the Leica S2. S2 was brought into the mix during early morning and late night shots of distant horizons as well as during the day when I wanted to focus more on some of the more interesting parts of the landscape.
Wildlife encounters are not uncommon, but the time I went was unseasonably hot, so most were probably hiding from the sun. I did however, came across a bear swimming in Swiftcurrent lake that is right behind the Many Glacier hotel and what an impressive beast it was – silent, strong swimmer, came from one end to another in a short time and then scampered via the parking lot to the forest. I managed a bit blurry grab shot of it swimming. In addition, I was greeted by a small mountain goat at Logan Pass. Generally there are quite a few of them in the open, but again, they were taking shelter in trees due to the sun.
Note 1:
You cannot carry bear spray [a form very powerful pepper spray) on airplanes. So donate yours (hopefully unused!) to the park ranger office when you leave. These park rangers are awesome and will not hesitate to risk their lives to rescue you.
Note 2:
This is backcountry and even though the trails are well maintained for the most part, be very careful while hiking or navigating the rugged terrain. Do not hike alone. This is bear country and that is not the only danger. People have fallen to death and drowned here. Cell phones do not work in most of the area and certainly do not work on most trails. To put it bluntly, you can get killed or vanish and never be found if you are not careful. You may be working out in the gym every day, but that does not come close to the effort needed for some of the longer hikes. I saw a woman being carried by two park rangers on a narrow trail. She was hiking alone and slipped, fell and hurt her leg badly. She was lucky that another hiker was in the area and he went down to get help for her. I recommend the excellent and free ranger led hikes for those not experienced with backcountry hiking. Check the NPS web site for activities. You can enjoy the place without hiking too if you wish.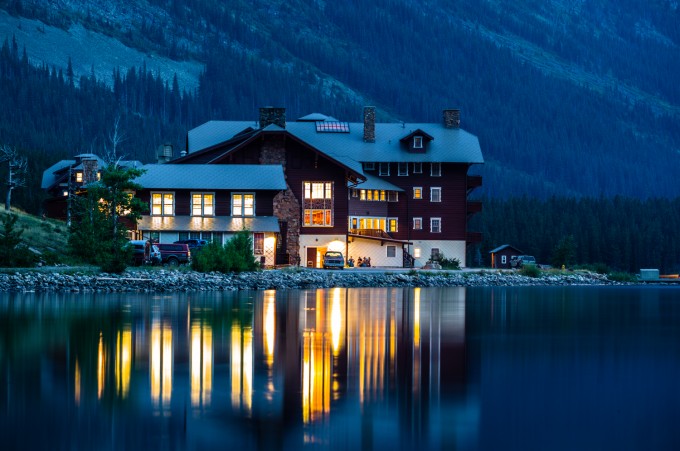 Lodging
At places like these and especially if you are coming from afar, I always recommend staying as close to the scene of action as possible even if it means paying more. See the few images I took at dawn. These were right outside the lodges I stayed in. It would have been very hard to reach most of these locations on time to catch the light if I stayed outside. Having said that, the lodges inside the park are very old and Spartan and not exactly cheap. Some of them like the Many Glacier Hotel are about 100 years old. So you are paying for location and not creature comfort. I would however, say that irrespective of where you are staying in this area, do visit Lake McDonald Lodge and Many Glacier hotel and see the lobby inside. It will be hard not be impressed by the magnificent wooden pillars and interior made of wood.
Lodging in the park can be hard to get, so plan well ahead you intended dates of visit. Campgrounds also tend to get filled, so if you plan on camping do not expect to drop in and find spot.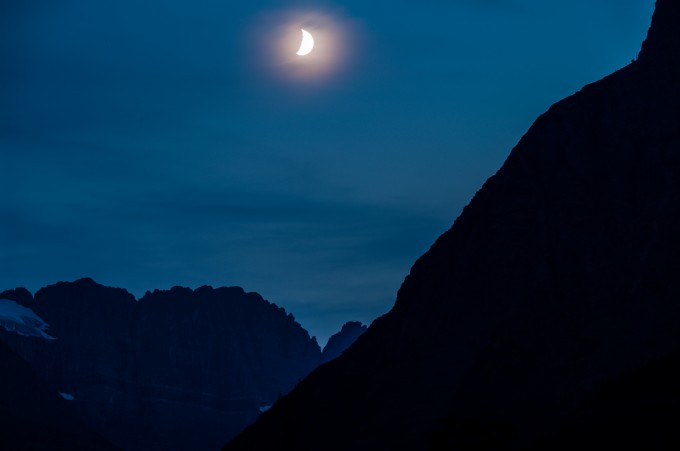 Note that a lot of shots were taken is hazy conditions due to grass fires in Idaho and the greater than average temperatures that resulted in a persistent haze for most of the period. Enjoy and I will be happy to questions in the comments area.
Thank You
Eeraj Qaisar