The Nikon D800 and the Holy Trinity of Lenses
by Valerio Trigari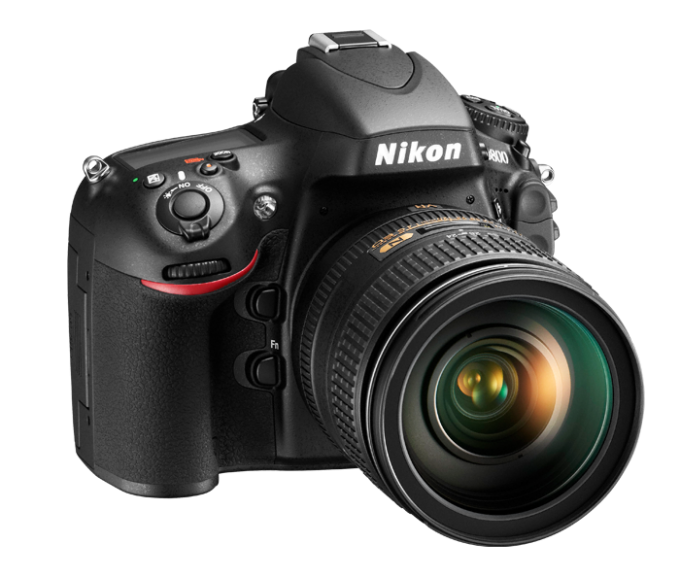 Hi Steve,
I'm a big fan of your website and so I decided to contribute to it by writing a user report on the Nikon D800 and the Nikon Holy Trinity of zoom lenses. I hope my review will be interesting and useful to the many readers and contributors to your website.
Before I move to the report itself, I'd like to introduce myself briefly. I'm an Italian born professional photographer from the UK and I'm based in Ipswich, about 80 miles north-east of London. My professional career started very recently, in April of this year, after I decided to quit my job in the IT industry and follow my dream. A lot of people thought I was mad, but I don't regret my decision at all and I'm very happy!
[ad#Adsense Blog Sq Embed Image]
The Nikon D800
Since its announcement in February 2012, the D800 caused a stir in the photographic community, due to the astounding amount of pixel Nikon was able to fit into a full frame sensor. Those 36.3 MP, in a way, divided the community between those who thought it was too much, and those who thought it was exactly what they were looking for. I have to admit that initially I belonged to the sceptical side, but then reviews started to appear, as well as lots of pictures, which gave me the opportunity of forming a more discerned opinion. As I said, there are plenty of reviews on this camera already, which go through every single technical detail of the camera; for those interested in those aspects I suggest reading this article, http://www.dpreview.com/reviews/nikon-d800-d800e/, from the DPReview website. My report will skip on the technicalities and focus on my personal experience with the D800 over the past year.
Let's begin with the main features of the camera:
36.3 MP FX (24 x 35.9 mm) CMOS sensor

51 point AF system

ISO 100 – 6400, expandable to ISO 50 and ISO 25600 equivalent

Shutter speed between 30 s and 1/8000 s

100% coverage viewfinder

4 fps in FX mode

3.2″ LCD display with 921K dots

Dimensions (W x H x D): 146 x 123 x 81.5 mm / 5.7 x 4.8 x 3.2 in

Weight (camera body only): 900 g / 31.7 oz
I've been a Nikon user for many years and my previous camera – which I still use – was a D90. For a long while I was thinking of making the jump from a crop sensor to a full frame, especially after I bought the Nikon 24-70 mm f/2.8. For a while I was thinking about buying a D700, but along came the D800 and things became confusing… Which one should I buy? Do I need all those MP? Should I look into a second-hand D3X? After months of indecision – and reading all I could about the D800 – I decided to go for it. And I'm glad I did!
When I first hold the D800 in my hands it looked massive compared to the D90, but it doesn't fell heavy and actually fits my hands much better. I find the layout of the buttons well thought and all major settings (ISO, white balance, exposure compensations, etc) can be set while composing the image at eye level. The number and position of the buttons is slightly different from older Nikon models, but it didn't take me long to get used to it. The settings menu is clear, though sometimes it takes quite a few clicks to get to the setting you want; however, in my opinion, that's only a minor inconvenience. On the day I bought the camera, I was able to use it without the need of reading the manual, which is rather thick, I must say.
So, what about the big 36.3 MP full frame sensor? Is it as good as it's supposed to be? Yes, it is. The amount of details it captures is simply astounding, beyond my imagination and hope. It's been said that this camera can compete with the very expansive medium format digital backs, the likes of Phase One and Hasselblad. I can't comment on that, because I never used one them, but the jump in quality between the D90 and D800 is blatantly obvious. Of course, the improved quality is not only due to the sensor size, but also to the new EXPEED 3 image processor and four years of advance in technology.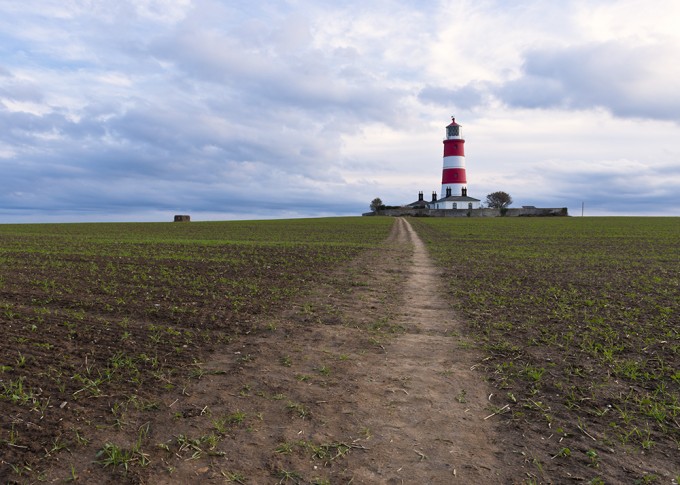 Unfortunately all this quality comes at a price, and I don't just mean money: so many megapixels require a more accurate technique when shooting, especially handheld. The usual rule of setting a shutter speed equal to 1/Focal Length is not enough for the D800, especially with a telephoto lens. In my specific case, I need to use a shutter speed of 1/3*Focal Length to get a shot that it's not blurry. That means that in low light conditions you need to increase the ISO to get a fast enough shutter speed. However, I must say the camera produces good quality images up to about ISO 3200, with very little noise. Above that, noise is very obvious, but unlike many people, I don't find it such an issue. To me noise is part of the picture and I try to use it in a way which adds character to the image.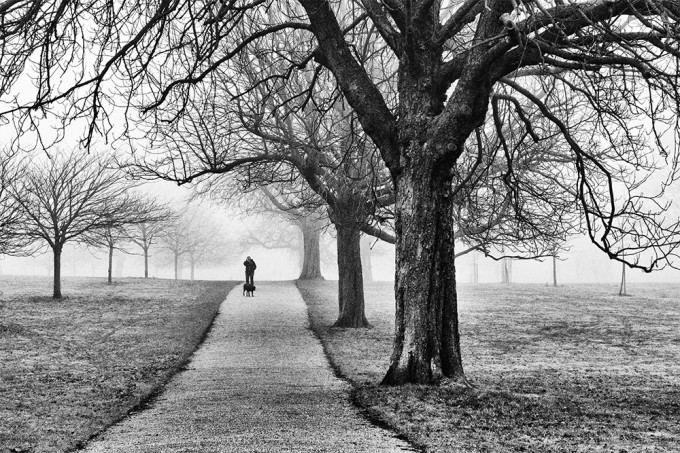 Another important "issue" arises from the this massive sensor: the RAW files are rather large. I shoot exclusively in RAW, at 14 bits with no compression and, on average, a file size is about 70 MB. My iMac is almost four years old and sometimes it struggles when many filters, layers and so on are applied to an image. I expected that image post-processing would have been slower, so I wasn't too worried, though I could definitely do with a newer and more powerful computer. Of course I could reduce the bit depth and add compression, but I don't see the point in doing that, because I want to the sensor to its full potential.
The main reason for buying the D800 was to use it for landscape and architectural photography. I love printing photos large and show every single detail, and the D800 is certainly up to the task. Of course, to get the best out of the camera, not only you need a sturdy tripod and rock solid head, but also high quality lenses. That's the reason why I decided to opt for the so-called Holy Trinity of Nikon zoom lenses: 14-24 mm, 24-70 mm and 70-200 mm all at constant maximum aperture of f/2.8. I've been debating for a while if I should have gone for prime lenses, but in the end I had to take into account practical reasons, such as number of lenses and cost. I'm happy for the choice I made, because all of them are exceptional zooms and cover all my needs. All these lenses are weather and dust sealed, and have a solid and rugged feel. I will talk about each lens separately.
My everyday lens: the Nikon 24-70 mm f/2.8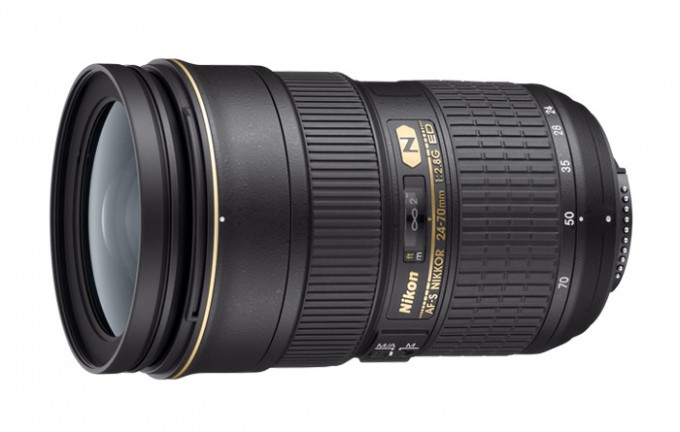 15 elements in 11 groups (3 ED glass elements, 3 aspherical elements, 1 Nano Crystal coat)

Closest focusing distance: 0.38 m / 1.2 ft

9 rounded blades

Filter thread: 77mm

Diameter x Length: 83 x 133 mm / 3.3 x 5.3 in

Weight: 900 g / 31.7 oz
This is certainly the lens I use the most and that's why it was the fist of the Trinity which I bought, even before I bought the D800. The lens is heavy and big, but it is incredibly good in terms of sharpness, contrast and colour rendition. The only issue I have is a bit too much chromatic aberration on the borders, but that is easily corrected in post-production. Distortion is well controlled on both ends of the zoom range and, again, it can be fixed easily in post. The pictures below were taken with the Nikon D800 in a jazz club in London. The only source of light was on the stage and I was forbidden to use my flash, so I had to use very high ISO to get the shots I wanted. The first image is shot at ISO 3200, the 2nd at ISO 6400 and the 3rd at ISO 12800 (all photos had noise reduction applied in Photoshop). The band is a wonderful gospel group (http://www.606gospelgroup.com) and they use my photos on their website, so I'm very pleased!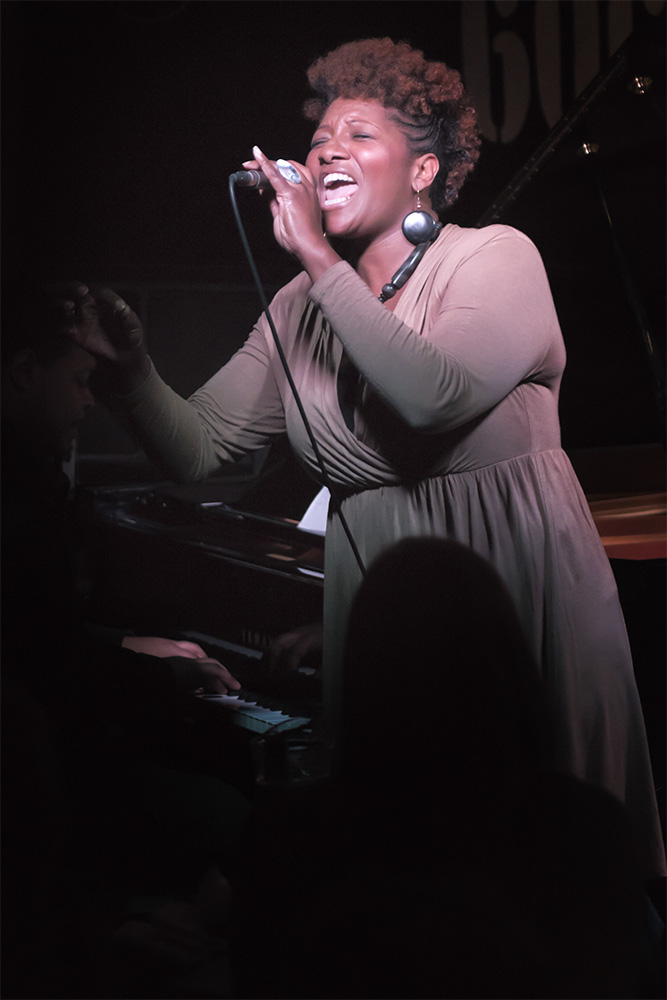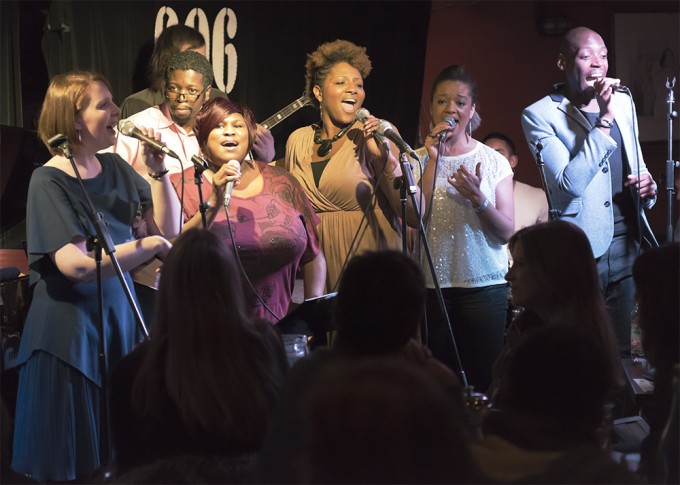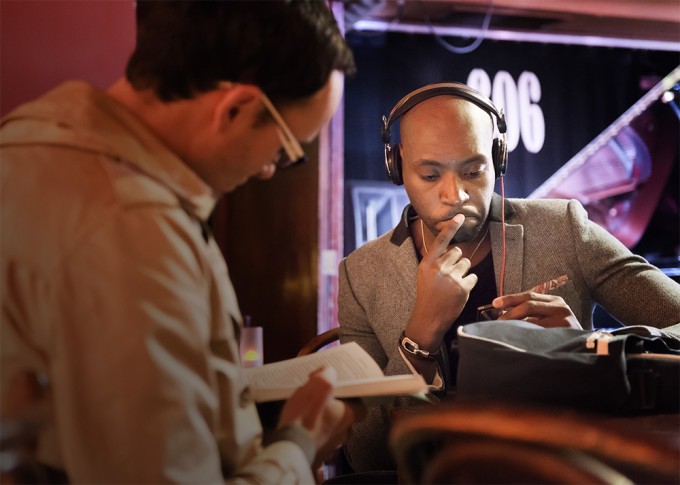 Going beyond wide angle: the Nikon 14-24 mm f/2.8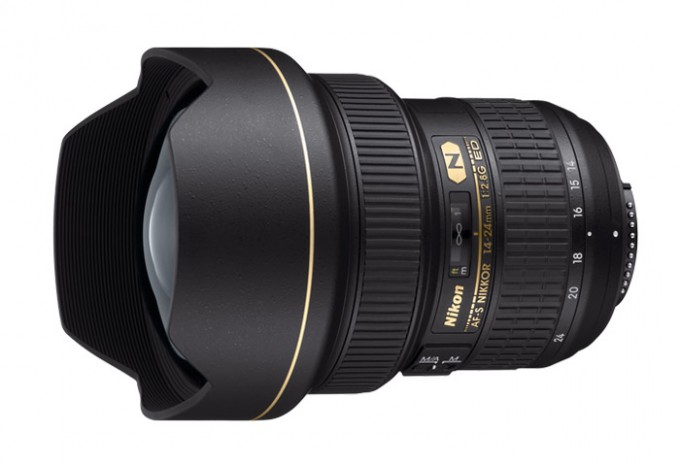 14 elements in 11 groups (2 ED glass elements, 3 aspherical elements, 1 Nano Crystal coat)

Closest focusing distance: 0.28 m / 0.9 ft

9 rounded blades

Filter thread: n/a

Diameter x Length: 98 x 131.5 mm / 3.9 x 5.2 in

Weight: 1000 g / 35.3 oz
This is a lens like no other. As far as I know, this is the widest wide-angle lens made by any manufacturer and the quality of images it produces is almost incredible. When I used it at 14mm for the first time I was really and truly shocked by how well corrected it is in terms of aberrations and distortion. At the other end of the scale it's almost distortionless and that's just incredible. As you may know, using filters is a bit of an issue, because you need to buy a purpose made holder and filters just for this lens, but that didn't deter me. I use this lens primarily for architectural and landscape photography, as you can see by the shots below. The lens is rather large and weighs as much as the 24-70mm, because of all the glass elements it contains. One word of advice, be careful when using this lens on the ultra-wide end of the scale: you're going to be much closer to objects than you think, so you must be careful not to scratch that bulbous front element…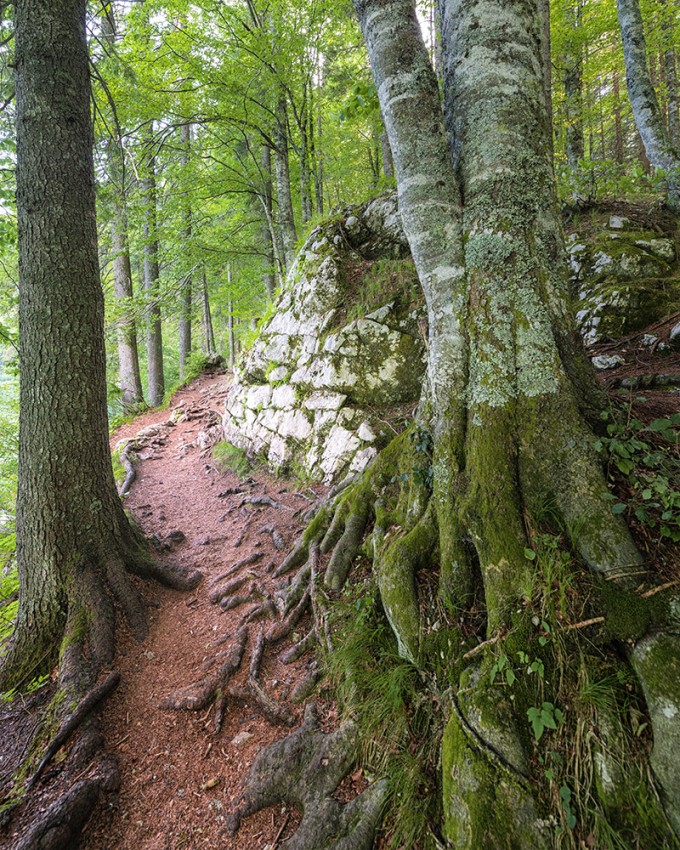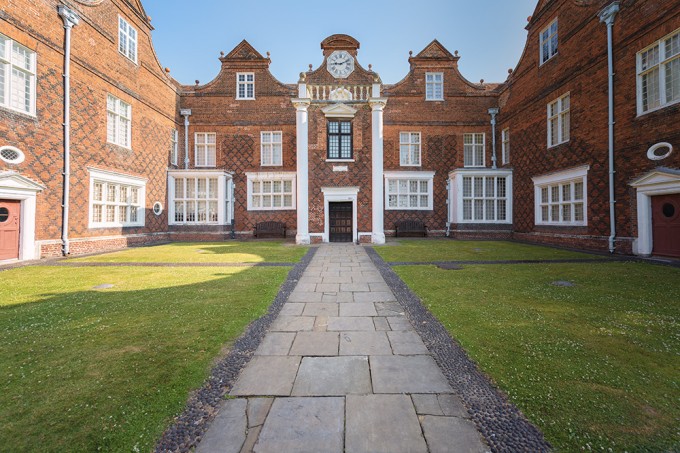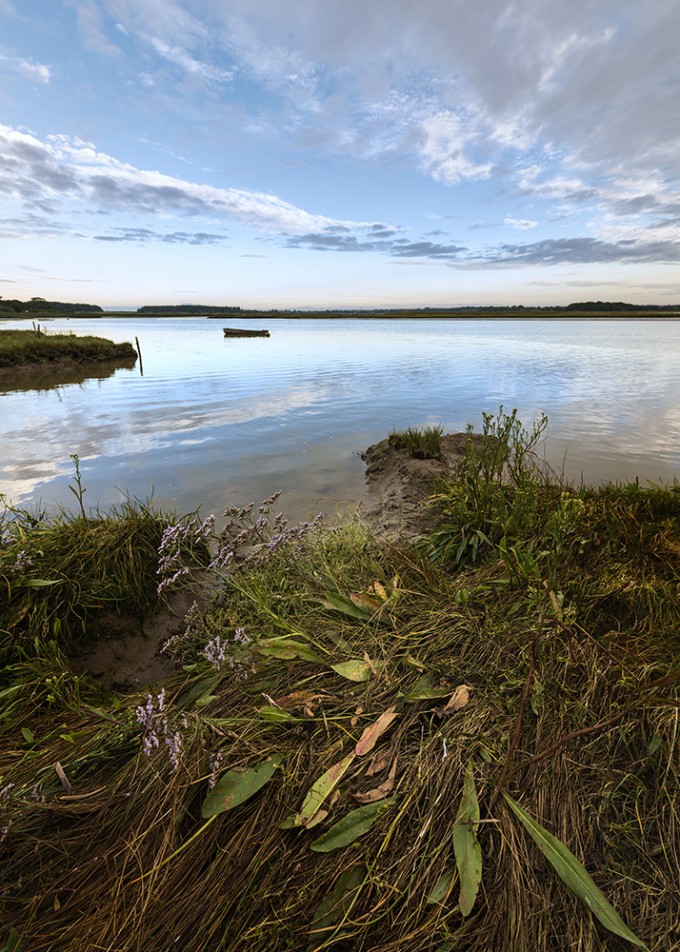 There's only one negative point for this lens: I had to have go through three of them before I could find one that didn't have so much front focussing, that even maxing the fine tune adjustment, images were still soft. The one I own isn't perfect, but it was the best the retailer had in store! So, please Nikon, get stricter tolerances in terms of focussing, before you send lenses out of the factory, especially expensive lenses such as this one!
The ideal telephoto zoom: the Nikon 70-200 mm f/2.8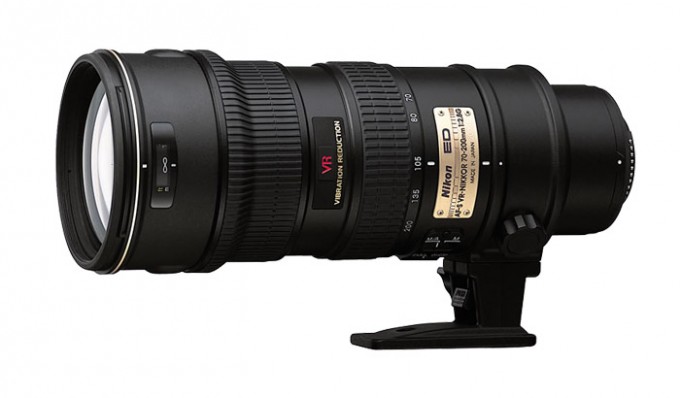 21 elements in 16 groups (7 ED glass elements, Nano Crystal coating)
Closest focusing distance: 1.4 m / 4.6 ft
9 rounded blades
Filter thread: 77mm
Diameter x Length: 87 x 205.5 mm / 3.4 x 8.1 in
Weight: 1540 g / 3.4 lb
This zoom comes close to the perfect lens, in terms of build construction and quality of the images it produces. It is long and very heavy, but I do not care, so good are the images it takes! VR is essential, even more so on the D800; without it would be nigh to impossible to get a steady shot, at least with my hands. The VR system can be set to different settings, depending on the shots you're taking, or completely switched off, if working on a tripod. At the beginning of August I was on holiday in the Alps in north-est Italy, close to Austria and Slovenia, and unfortunately there were many wildfires raging in the area, which lasted about a month. Luckily no one got injured, or worse, but many acres of alpine forest were reduced to ashes and charcoal. The 70-200mm gave me the chance to capture images of the brave and tireless firefighters and volunteers, who fought with every mean in their hand those fires. I believe the lens and camera allowed to produce photos that give justice to their incredible work and perseverance.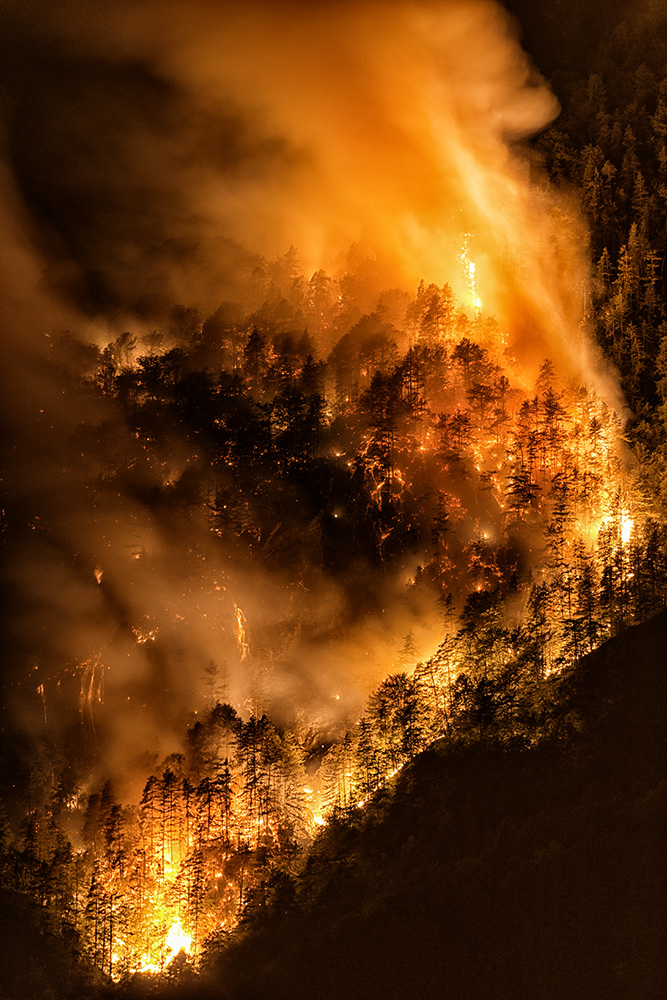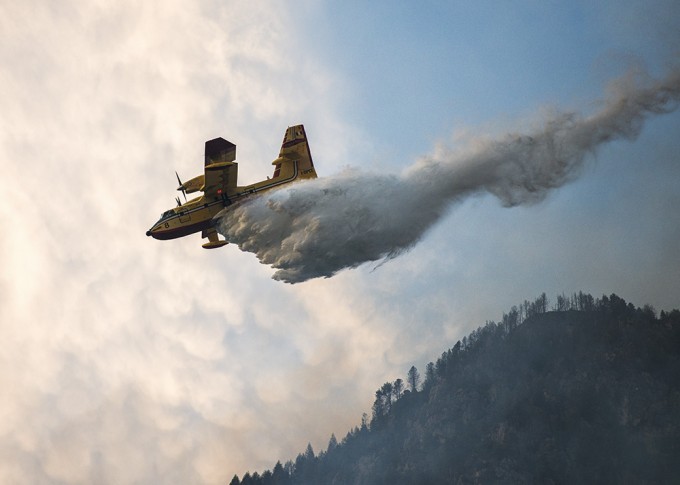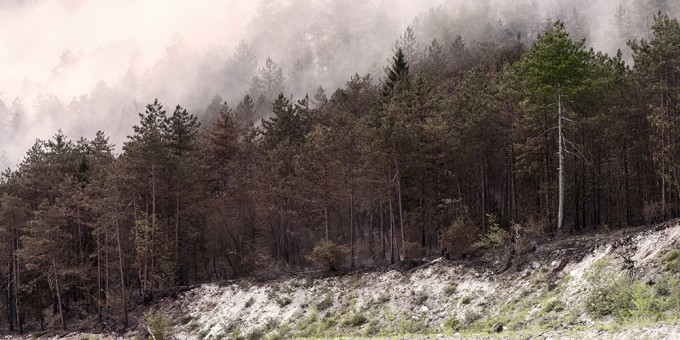 The final word
To conclude my user report, I can only say that I am incredibly happy with my gear and it's worth every penny I paid for it. The proof of the quality of this camera really came after I looked at prints of some photos. These were 24″ x 16″ C-type prints and the pictures looked even better than they did on the screen. That was the moment when I realised I bought the right camera. Would I recommend the Nikon D800 and the Holy Trinity? The only answer is: Yes!
Thank you for reading my review and I hope you enjoyed it and found it useful.
Cheers!
Valerio Trigari