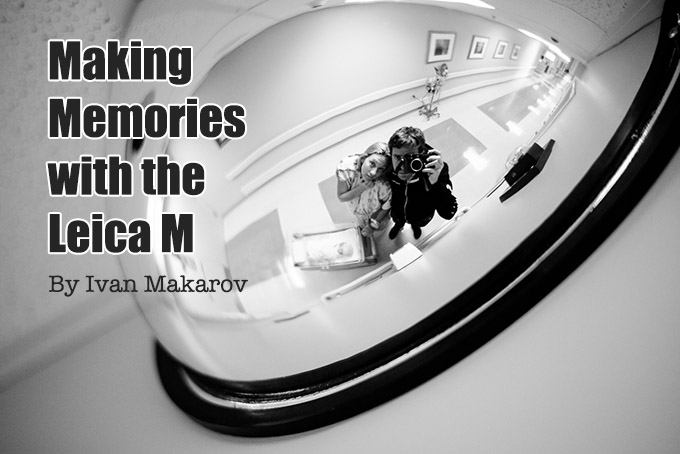 Making memories with the Leica M. A Birth Story
by Ivan Makarov – His Website is HERE

Having gone through the birth experience with my other three children, I knew I was about to face another memorable day at the end of August.  I knew I'd remember the birth of my son, Yuri, for the rest of my life. These memories always stay vivid in my mind, but I love refreshing them by going back to my photo archive and looking through the pictures.
Being a new Leica user (I bought the Leica M (Typ 240) only weeks ago), I was facing a dilemma as our baby's due date was fast approaching. Do I pack the trusted Nikon D800 that I can operate with ease? Or do I bring the Leica with me?
Two things scared me about the Leica – (1) the lack of auto focus, which comes in handy in those precious seconds when the baby is born and I can't think straight, and (2) the metering system which is not as predictable as on the D800.
In the end, I decided to take the Leica. First, I love how it handles high contrast scenes, and there is plenty of contrast in the delivery and surgery rooms when bright lights are on. Second, I didn't want to carry a bulky SLR with me, which would probably have a huge lens attached to it. Third, I didn't want to create too much noise with the shutter clicks. The delivery was a c-section, and it's a super quiet scene that I did not want to interrupt with my shooting. The last thing I wanted was the surgeons to become distracted by my photography while my wife's and the baby's lives were in their hands.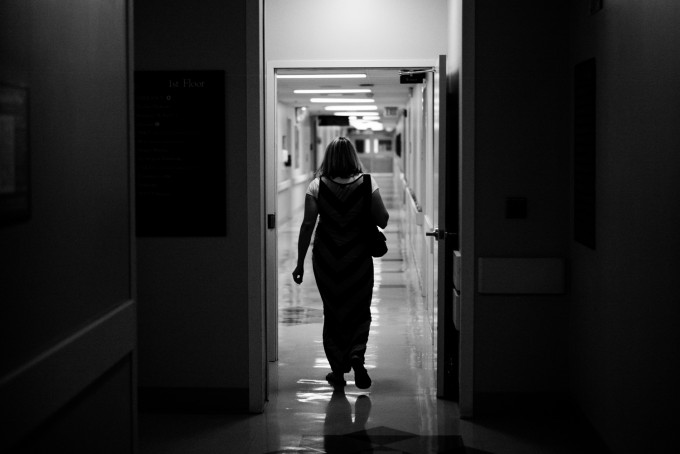 I only own one lens for the Leica – 50mm f/1.4 Summilux ASPH, and I borrowed 35 f/1.4 Summilux ASPH from my co-worker, Sam, for our hospital stay. For the actual birth, I only used the 50mm lens as I knew I wouldn't want to be changing lenses and missing shots. I'm more of a "details" and "expressions" kind of shooter so the 50mm fits my style better right now. That was another reason to use the Leica – I knew I'd be shooting at f/1.4 and none of my Nikon lenses can match the Leica in sharpness and contrast at that aperture.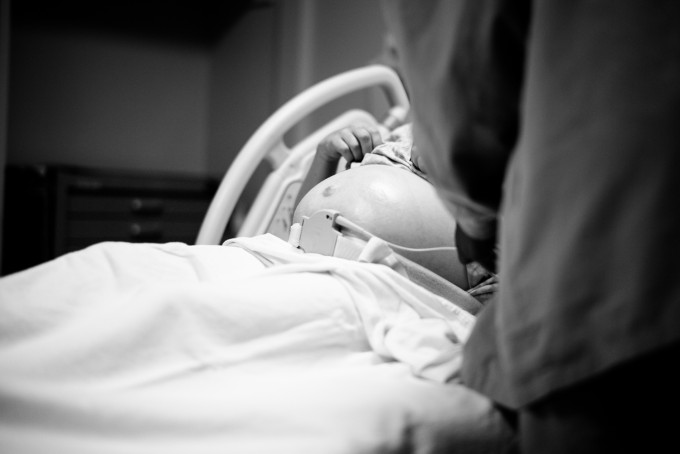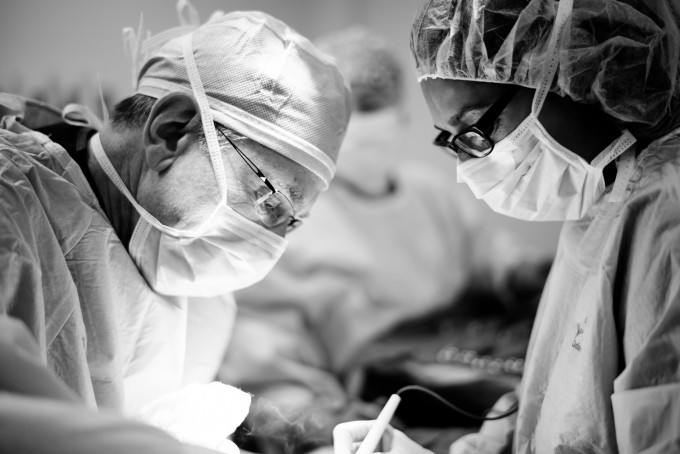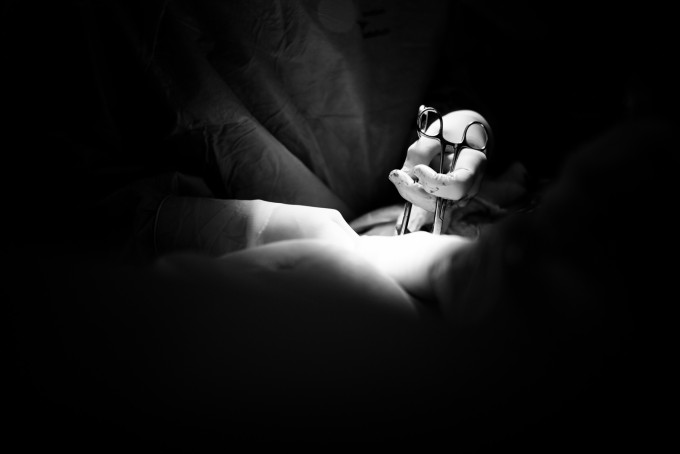 When those crucial 15 minutes came (the duration of a c-section), the focusing didn't prove to be an issue at all. I'm getting better and better at using a rangefinder, and I find it even faster than auto-focusing, because there is no dreaded focus hunting. The metering worked fine too, and the Leica M had no issues handling changing light. I was very pleased with the whole Leica experience and how it captured this big day for me and my family.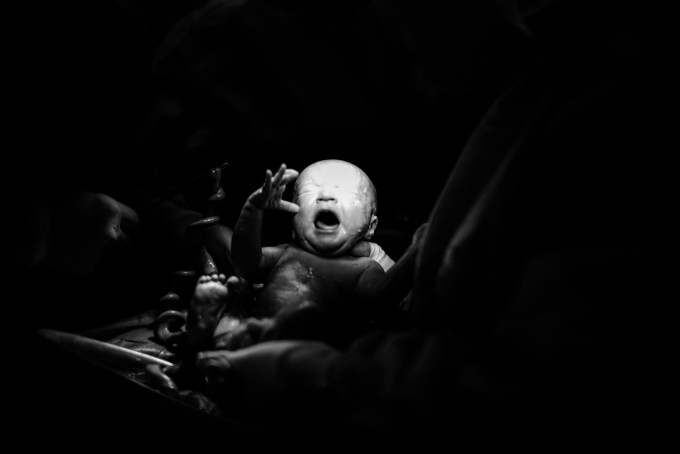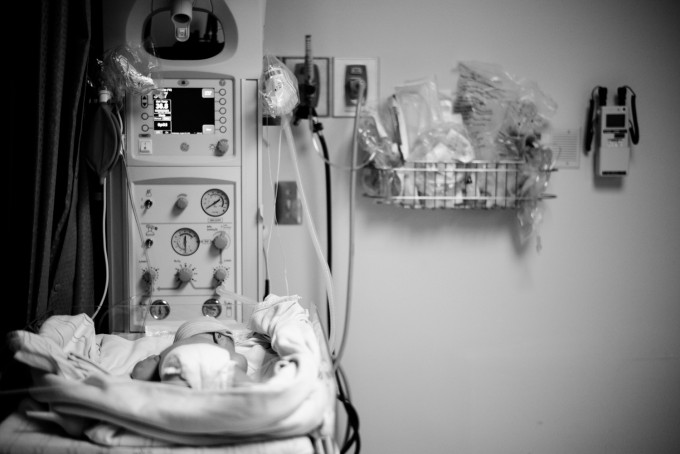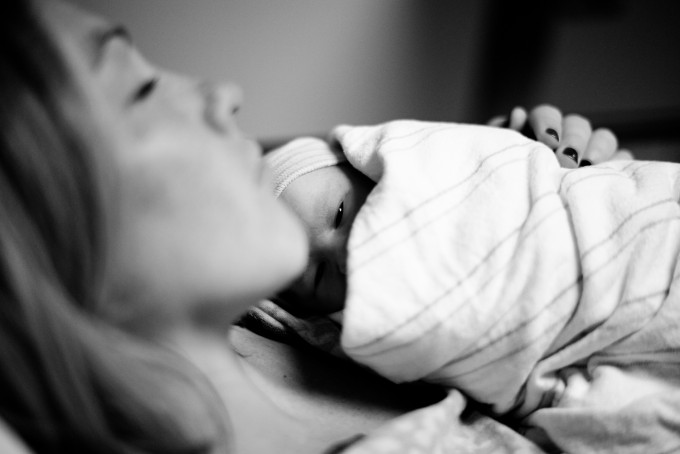 Something else that was an added bonus – no one gave a second look about my use of the camera inside the room, unlike my other kids' births while using the SLR. The shutter was quiet enough and none of the doctors or nurses noticed me firing one frame after another.
The only downside to having a Leica in the room was that right after the doctors finished "getting the baby out", and handed him over to me to hold, one of them offered to take a few pictures with me and the baby. I didn't know how to say no, and, of course, all of the shots were out of focus!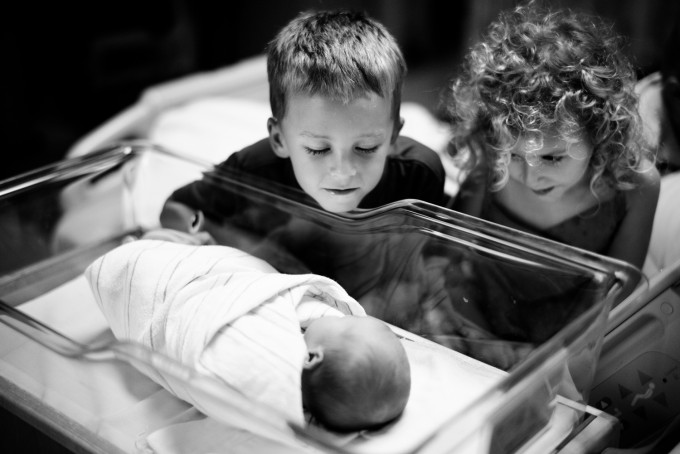 _______________________
Regards, Ivan S. Makarov