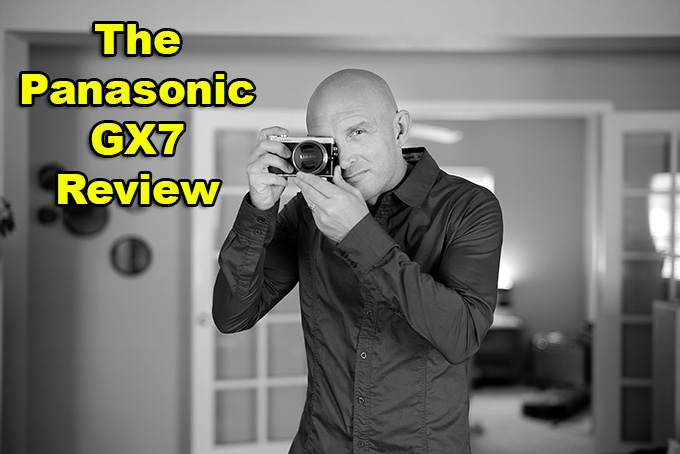 The Panasonic GX7 Review. Micro 4/3 Hits Hard in 2013!
NOTE: I am and was well aware that the lens cap is on in the above image. This was done purposely to show the LUMIX lens cap for the GX7 review. Image was taken with the Leica M and 50 Lux, NOT the camera I am holding of course. 
WHAT A YEAR IT HAS BEEN! Wow! It seems like this year has FLOWN by as it was about one year ago when I was talking about the new Sony RX1 and freaking out at how far tech has come in the digital camera world. One full year and I have been so busy with this site it seems like it was just a few weeks ago when I was shooting the Zombie walk last October using the OM-D E-M5.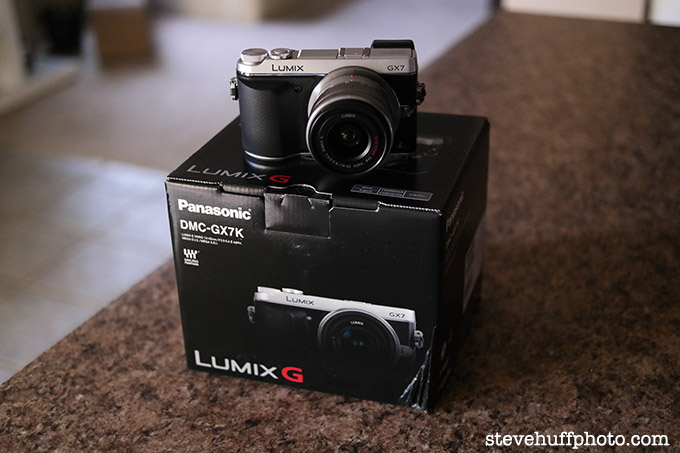 Micro 4/3 has been one of the solid offerings in the mirrorless camera world and I have NOT been shy about professing some love for this system. When I sit back and think about it, today in 2013, Micro 4/3 is kicking some serious behind. With the new OMD E-M1 and the GX7, we have two jaw droppingly good mirrorless cameras that can take advantage of some of the best small prime lenses on the market next to Leica.
[ad#Adsense Blog Sq Embed Image]
Yes, I did just say that!
In the world of small high quality lenses, Leica is #1 but these fast primes that are coming from Panasonic and Olympus are real jewels in the photography world and are some of the best I have shot with from any system. You have everything from fisheye to super wides to fast 35, 50 and 75mm to superfast tough as nails f/0.95 uber fast lenses. Shallow DOF is easy today with Micro 4/3 and the DOF naysayers can no longer say that this system can not deliver shallow depth of field. It can easily do so with the following lenses  – the 25 1.4, the 25 0.95, the 42.5 0.95, the 45 1.8,  60 Macro and 75 1.8, just a few of the Bokeh monsters of Micro 4/3. Coming soon is a new Panasonic lens called the "Nocticron" which takes the Leica names and blends them into a Noctilux/Summicron hybrid with an 85mm portrait equavilent F/ 1.2 lens. This lens should be a masterpiece. I hope so. It will also be quite expensive.
Wide open at f/0.95 with close focus, something a Leica could never do. The 25 0.95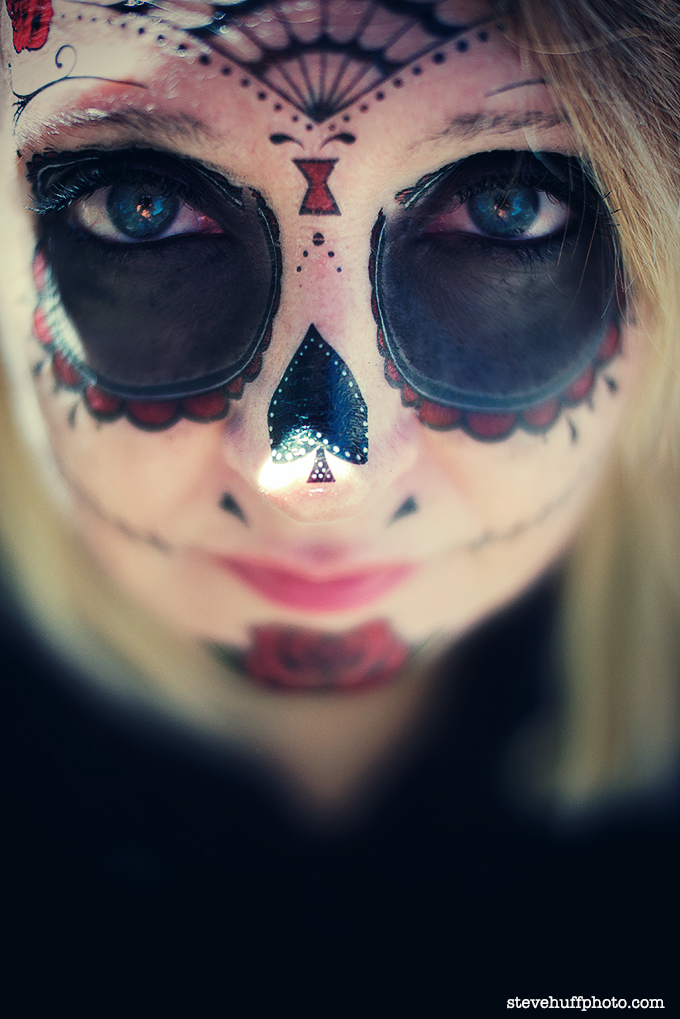 It has taken a few years but in 2013 there are not too many negative things one can say about the Micro 4/3 system. These new breed of cameras deliver in all areas, and for me, surpass other mirrorless cameras with APS-C sensors due to speed, dependability, usability, blazing AF, and very good ISO performance. Micro 4/3 is sort of "sweet spot" because due to the smaller sensor we get that faster and more accurate AF performance. It seems that the larger the sensor, the slower the AF. So todays Micro 4/3 is not yesterdays Micro 4/3. When compared to a Fuji X Trans APS-C sensor, these new breed Micro 4/3 sensors GET MIGHTY CLOSE, some would say, easily meet them in quality.
Panasonic GX7 – Voigtlander 25 0.95 at 1.4 – Alien Skin film filter applied. When using these fast 0.95 lenses with Micro 4/3, the possibilities are only limited by your imagination.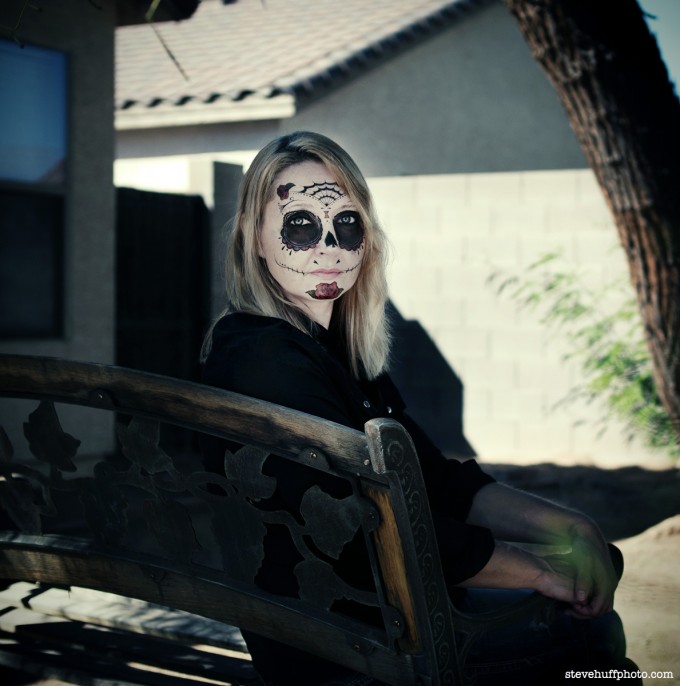 My Panasonic Micro 4/3 History
About 4-5 years ago Panasonic released the GF1, the 1st Micro 4/3 mirrorless offering coming in just before the Olympus PEN E-P1. Even today, years later, there are MANY shooters using that same GF1 without fail or problems. That camera was and still is wonderful though the performance is getting a little "old" with ISO noise and slower AF performance when compared to what we have today. I reviewed that GF1 back in the day and loved it. Sadly, that review is long gone as it was on Version 1 of this site back on an old Apple iWeb server but it is easy to sum up. I loved it back then, it was a real jewel and the 1st in what was to become the "Mirrorless Movement"
The original Panasonic GF1. While a great camera for its time, the new GX7 is a huge improvement in every way.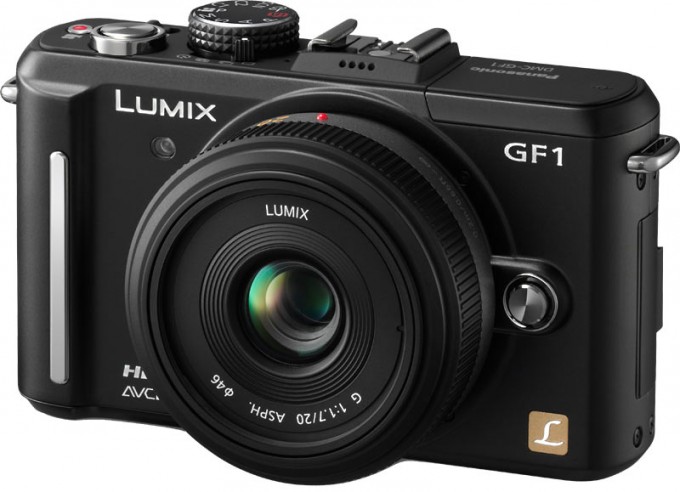 To make a long story short, Panasonic started something really good with that GF1 and Olympus soon followed with the PEN E-P1. Back in those days we had a couple of slow kit zooms and one faster prime, the Panasonic 20 1.7 lens. I did review that lens HERE and it has been somewhat of a legend in the Micro 4/3 world. Small, fast, sharp, and with a very pleasing image quality it is hard to fault the little 20 1.7. Now it comes in a Version II with build improvements as well (my review of version II is HERE) and is still one of my all time recommended lenses for Micro 4/2, no matter if you shoot Panasonic or Olympus.
Shot with the 20 1.7 II at ISO 400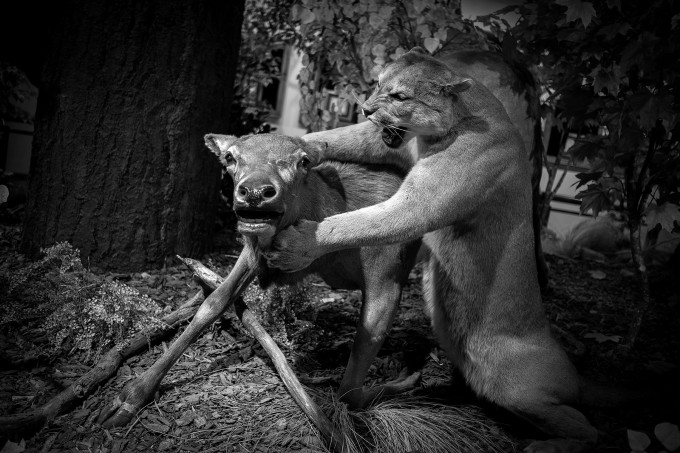 In fact,  it is my belief that ANYONE shooting Micro 4/3 should own this 20 1.7 lens. The size, weight and performance exceed the cost though the AF is a little on the slower side when compared to other Micro 4/3 lenses. (Amazon sells it HERE).
The 20 1.7 II wide open on the GX7 – ISO 3200 in a normally lit hotel convention center. ISO 3200! Micro 4/3 has never looked this good at high ISO.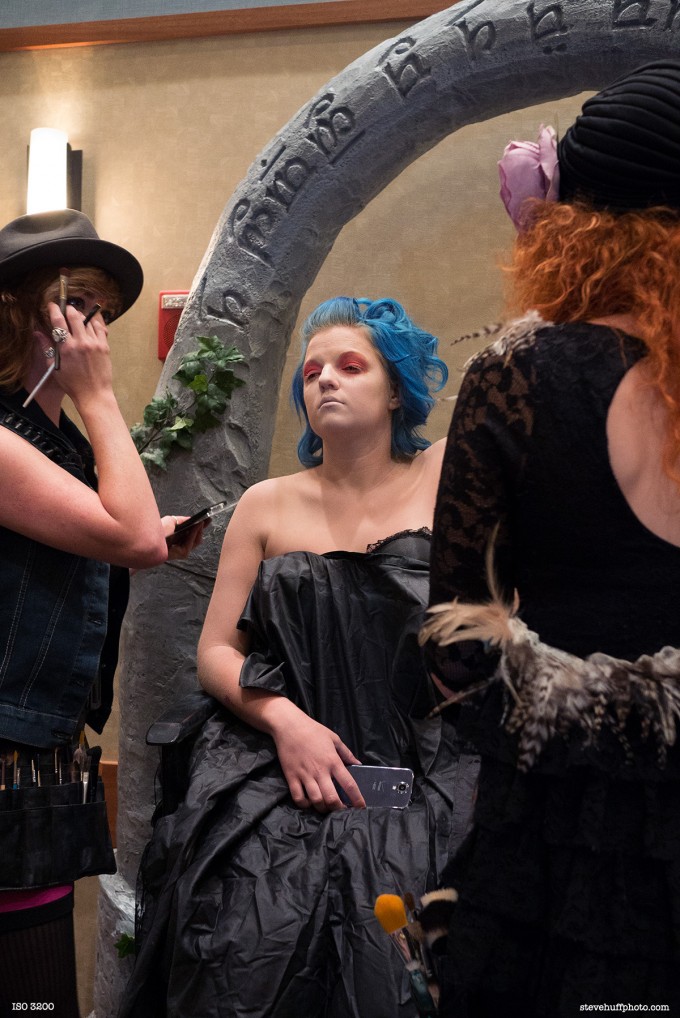 After the success of the GF1, Panasonic rolled on and released camera after camera including the DSLR styled G and GH series, which ended up becoming more tuned in for video work. I reviewed and enjoyed the Panasonic G2 (can see that HERE) but sadly, that was the last Panasonic camera that I felt was worthy to review or talk about. I have shot with them ALL of course but the GF3 and all of those silly little "micro GF" cameras were not very good IMO. To me it seemed like Panasonic lost their way and started trying to appeal to the masses with cute little dumbed down cameras. Too bad, because they did not sell well and ended up being cleared out at stores like Target and Best buy for $199 with kit lens. While Olympus rolled on with their premium PEN series Panasonic was releasing stinker after stinker and at the time, it appeared they abandoned the enthusiast market for Micro 4/3 in regards to a good solid body solution.
The 20 1.7II with the GX7, up close and personal – shot at f/1.7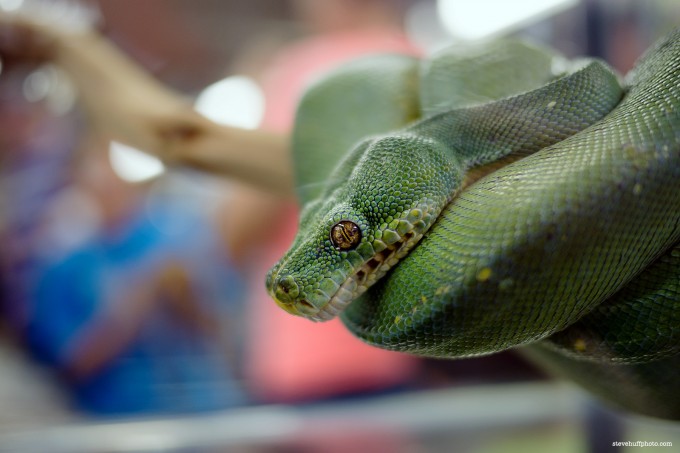 I often wondered why-oh-why did Panasonic release the amazing GF1, which was a real "Photographers Camera" and then choose to follow it up with silly micro sized releases. A couple of years rolled by and Panasonic seemed to make a come back with the much talked about and touted GX1. Yep, this was to be a return to form for Panasonic and was the REAL follow up to the GF1. When one came my way to review I was also reviewing the Olympus E-P3 at the same time (which I adored) and after doing some side by sides I realized that even the GX1 fell short for my tastes. Soon, this was yet another camera being cleared out on Amazon. It had its fans, but I knew Panasonic had more, and I made it clear that I felt the E-P3 was better, because to me, it clearly was..again, for my own tastes. The GX1 sold well, but not amazingly well.
So Panasonic went on releasing cameras like the G3 and GH3, which were nice, but we were still missing that little square "rangefinder-esque" GF1 style camera and man oh man was I rooting for them to release something special, and if it had a built in EVF, even the better.
The GX7 with Voigtlander 25 1.4 at f/2.8 – click it for larger.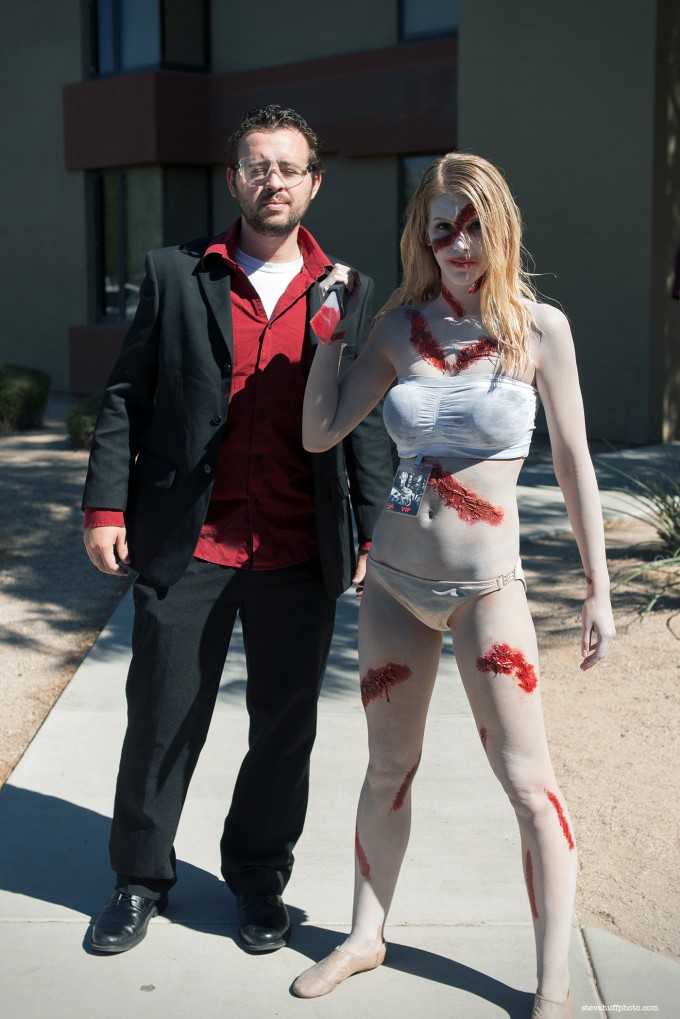 Enter the Panasonic GX7 – A true return to form
So finally in 2013 we all heard about the new Panasonic GX7 and rumor was that it has a built-in EVF, GF1 styling and all new and improved sensor and performance, including in body image stabilisation and fast Auto Focus. Wooooo Hoooo I thought! FINALLY, A sexy beast of a Micro 4/3! Sure, we had the new and exciting Olympus OM-D E-M5 which was taking the Micro 4/3 world by storm (and rightfully so) but this was the mighty comeback of the "Photographers Camera", the new GX7.
So of course as soon as it was official, I placed my pre-order for one just so I could get one as soon as I could for review. Some camera companies will send me review samples but Panasonic has never sent me a review sample directly. In fact, Panasonic is the only camera company that I do not have a contact at for review samples. Not sure why, but that is just how it has been, so I just had to order one for myself (which isn't so bad, is it)?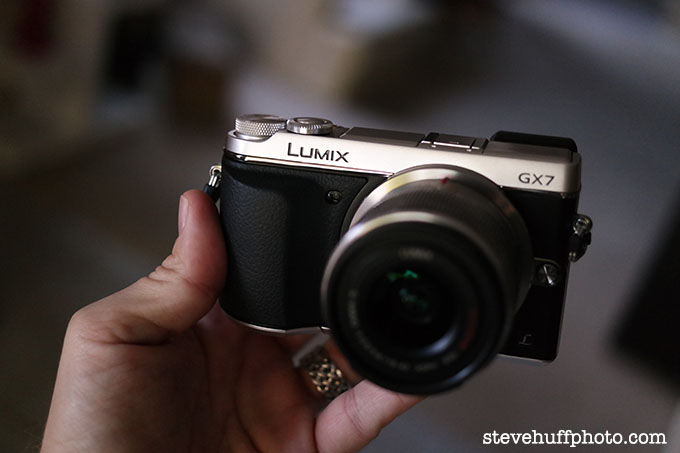 So the moment it arrived I unboxed it and took a look. Pretty snazzy huh? It has an EVF, sweet style and design, superb feel in the hand and is the best looking, feeling and performing Panasonic Micro 4/3 to date.

But just as the Panasonic was being shipped Olympus was making huge noise with the release of their all new Pro series E-M1 micro 4/3 camera that had all kinds of features that this new Panasonic lacked. A pro build, weatherproof, shockproof and freezeproof, In body class leading 5-Axis IS, Dual Fast AF with Phase and Contrast detect as well as a HUGE built-in EVF that puts all other mirrorless EVF's to shame.  The Olympus also had a new sensor, live time feature, the ability to use legacy 4/3 glass with fast AF and all kinds of amazing things. A truly revolutionary product for Micro 4/3. The GX7 is evolutionary no question but Olympus decided to go for it with the E-M1.
While the Panasonic lacks many of the E-M1 features, for many of us, this is for the best. Let me explain.
Not everyone needs all of these fancy features and to many, simplicity is what it is all about. All one needs to take a photo is a camera, lens and a shutter button. Do we really needs a million bells and whistles? I admit, I have BOTH of these cameras in my house right now, the GX7 and E-M1 and after extensive use, I would 100% go for the E-M1..FOR ME. I love the feel, the build, the 5-Axis and even Live Time feature. I also feel the IQ is a little more "refined" in color and rendering not to mention the flawless and amazing WiFi implementation.
But this comes at a price. The E-M1 is $500 more than the GX7.
For that difference one could buy the awesome 25 1.4 Panasonic lens.  So this is not a decision to make lightly. In the real world, the GX7 is just as capable in IQ and image taking as the E-M1 so what you choose should depend on what you need and want. If you do not need all of those snazzy features of the E-M1, the GX7 is the next best in the Micro 4/3 world.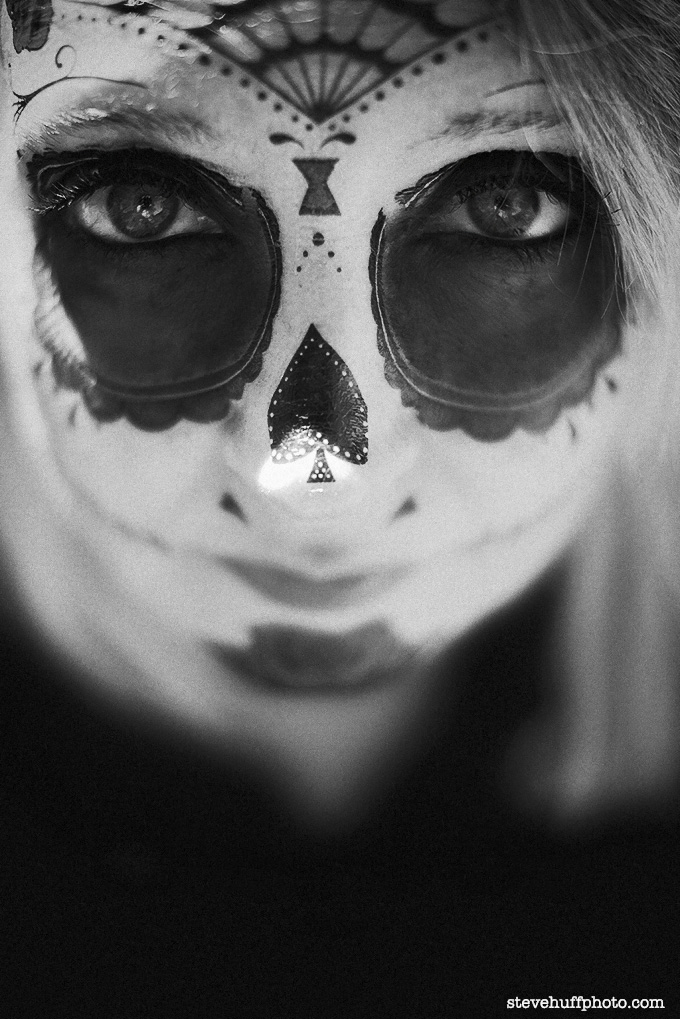 My real world experience shooting with the GX7
After shooting with this camera for a while I have grown to really enjoy shooting with it. Below is a list of the things one should know about the GX7, because it is one hell of a camera and at $899 for the body or $999 for the body and kit lens, it is a GREAT buy and well worth the cost.
The Build and Feel
The Panasonic GX7 did not disappoint when it came to the feel of the camera. In my hand it felt fantastic. The grip is just large enough to fit around my fingers and rest in my palm comfortably. When holding the camera I can easily use the built in EVF to frame and shoot. In regards to the build quality, the GX7, in my opinion, is very good. If I compare it to the classic GF1, GX1 or even Olympus E-P3 the build is equal to those cameras.
It is solid and my only complaints about the build would be that some of the dials and buttons feel a little bit on the cheaper side. Plastic.
If I compare the build and feel side by side with the Olympus E-M1 or E-P5, the E-M1 and E-P5 wins easily. They feels more solid, heftier, and the dials and buttons are smooth and solid. No plasticky feel with the E-M1/E-P5. But again, $500 more for the Olympus E-M1, so it should feel a bit better made and there is no built in EVF with the snazzy E-P5, so there are always trade offs.
Overall, the GX7 gets a B for Build because when comparing to all Micro 4/3 cameras or even other mirrorless system cameras it is about equal, 2nd only to the new and top of the line E-M1 .
OOC JPEG at ISO 2000 WITH in camera NR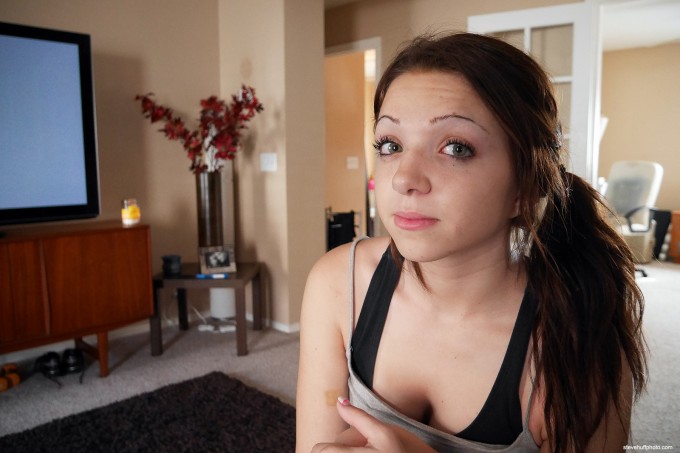 The AF speed
The AF speed in the new GX7 has been touted by Panasonic as being blazing fast and I have to say, I have no disappointments with the AF of the camera. When using it with the kit zoom, it is lightning quick. When using it with the 20 1.7II it was slow to AF indoors. Sometimes taking a second to lock or longer. In comparison, the E-M1 with the 17 1.8 was lightning quick in the same indoor lighting and the E-M1 with the 20 1.7II was quicker than the GX7 by a small margin.
But with the right lens it is fast, accurate and never once in my use did it miss AF or fail to lock. Even in low light it found the focus and nailed it. Compared to the E-M1, it is a tad slower in general. Compared to the E-M5, it is equal or slightly faster. At this level it is plenty fast enough.
When I say the AF is fast, it is for static subjects. For moving or tracking, this may not cut it for you. So sports shooters who want to head to M 4/3, I would suggest the E-M1 but even so, Micro 4/3 is not the format for pro sports shooters as DSLRs still have the edge in THIS area.
This camera will AF faster than any Fuji body, any Sony body and any other APS-C mirrorless body. But each lens will give you a different AF performance level. The 20 1.7 is one of the slower lenses but it is still a beautiful lens to use and own. Slap on a 12-35 and you will be amazed at the speed.
The 20 1.7II may not be the fastest to AF but it has amazing IQ 🙂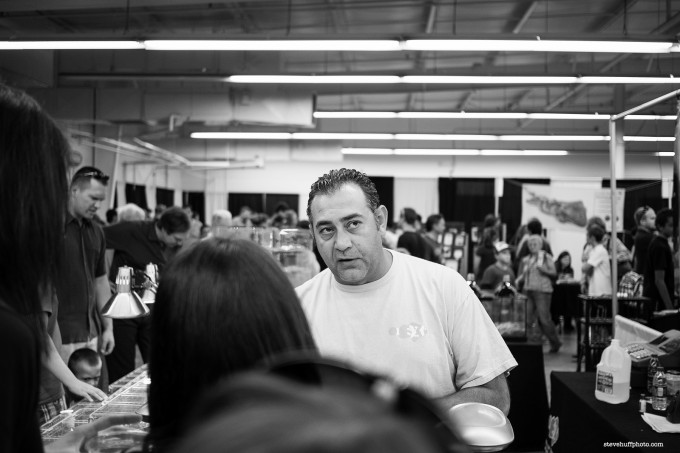 The HIGH ISO performance
As for high ISO the GX7 is as good as the new E-M1 when it comes to bumping up the ISO and dimming the lights for some night shooting. With any Micro 4/3 camera you will have more noise than any APS-C sensor but in reality, not much more. These new sensors are better than ever (for Micro 4/3) when it comes to high ISO and ISO 3200 is usable and actually not so bad. Below see some ISO samples and comparison with the E-M1. The  WB of the E-M1 is a bit better than the GX7 in these samples. Zero noise reduction here, zero.
As you can see, ISO 3200 as an OOC file does not look that bad resized. But pixel peepers who view their images at 100% on a computer screen will see the noise 🙂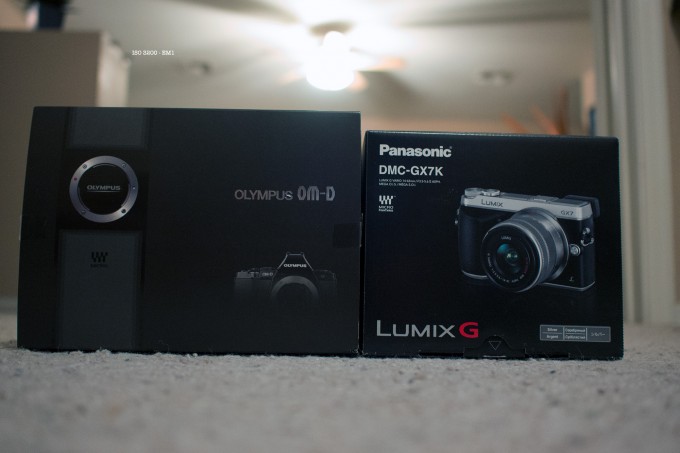 HIGH ISO CROPS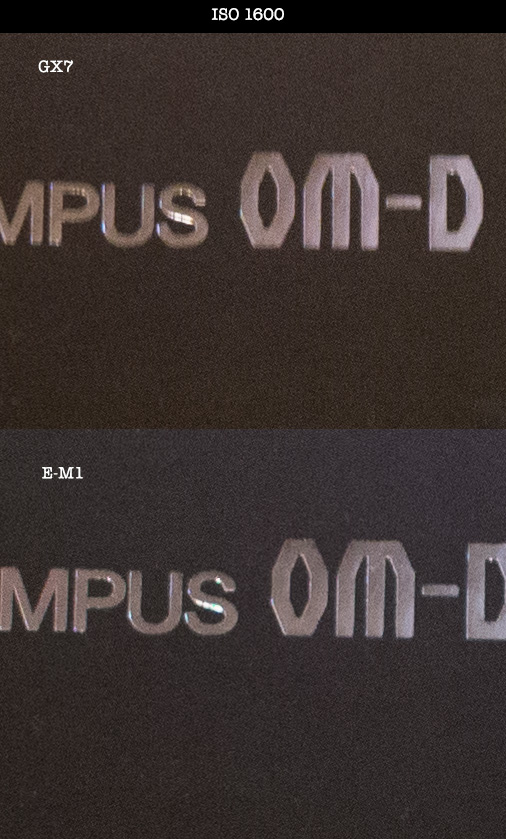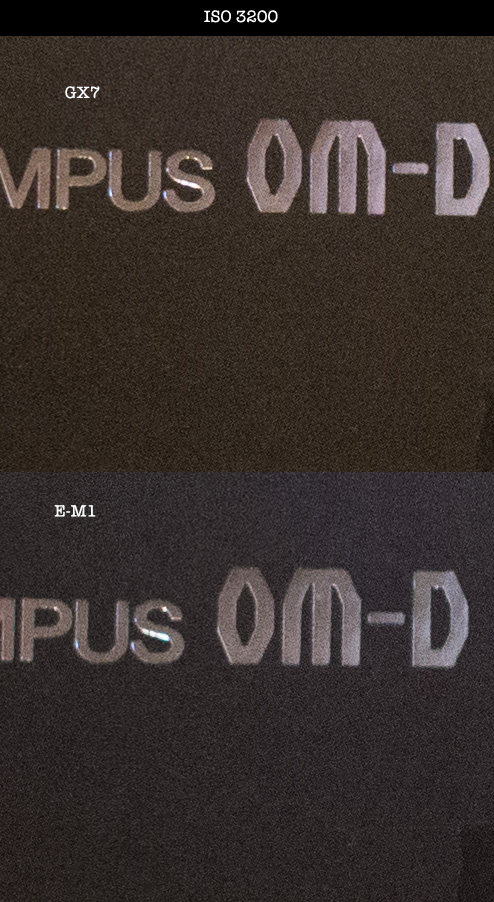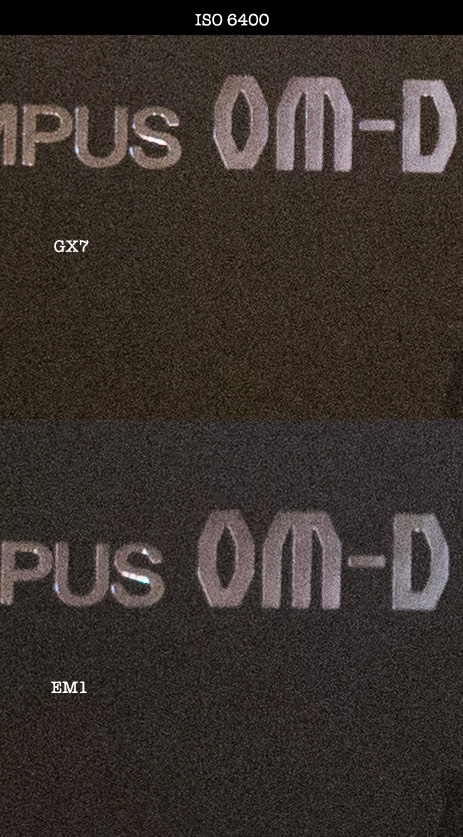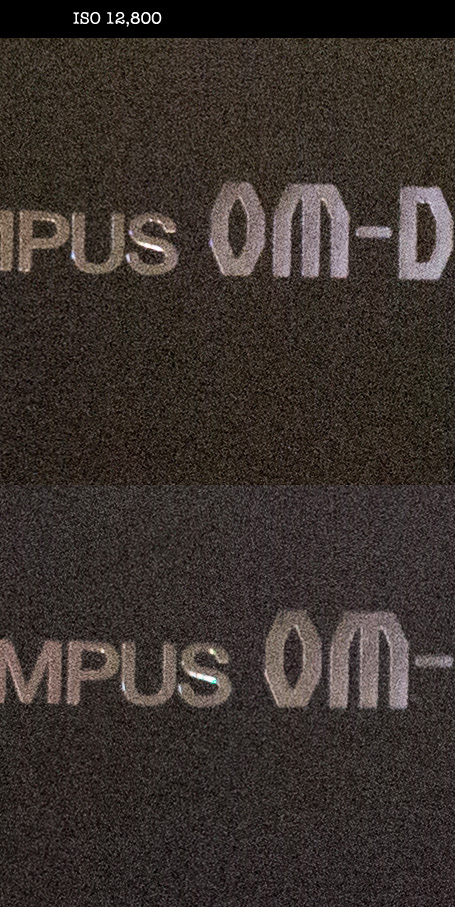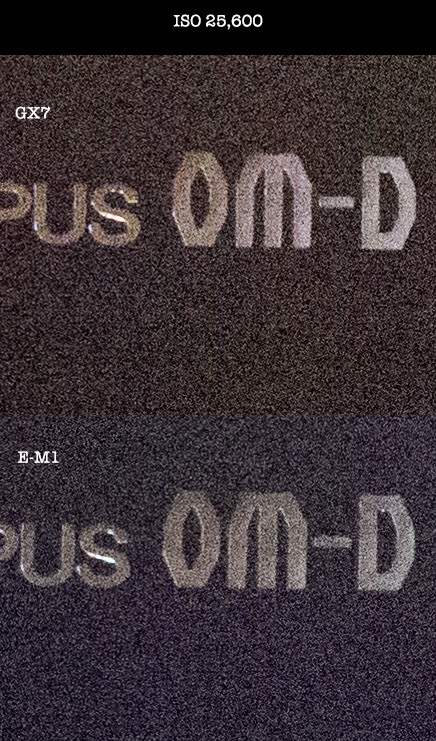 To me the high ISO capabilities are similar between the two cameras and any differences that are there would not show up in print.
–
The Usability of the GX7
Micro 4/3 cameras have usually been good for usability. The very 1st cameras, the E-P1 and GF1 were not so good by todays standards but today..it is an all new story. These cameras are fast, responsive and mean business. In fact, I recently shot with a Canon 6D and a couple of fast primes. The GX7 can focus faster than that 6D did when using the 85L and 35 1.4. The GX7 is also just as responsive.
Menus are easy to navigate and settings are simple. Large easy to read text and a simple navigation mean JOY of use 🙂 
The GX7 also now has IN BODY Image Satbilsation. This is welcome as previous bodies only had IS in the lenses. The only bummer is that manual lenses/3rd party lenses are not compatible with the IS when shooting video. With the Olympus bodies, you can use the in body IS with all lenses. I am hoping Panasonic fixes this in future FW updates.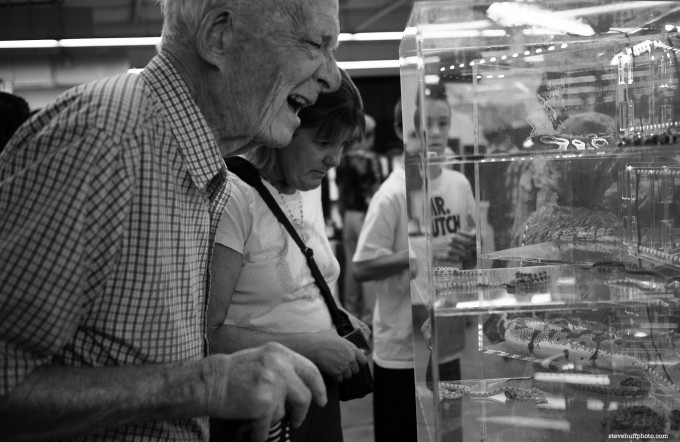 The EVF
The EVF on the GX7 is good, but far from perfect. I am thrilled that there is an EVF but after shooting the E-M1, it is obvious there is a quality difference between the two. Still, its a good EVF though in the GX7 I have been shooting the white balance in the EVF is WAY OFF when compared to the LCD screen. Looking through the EVF I sometimes see off color and orangy color but when I review on the LCD it looks perfect. Not sure why this is the case but it is annoying when using because you think you are way off with your white balance or exposure only to find out it is just what  you are seeing through the EVF. I prefer a what you see is what you get experience.
I love love love the fact that the EVF swivels up as I have used it numerous times now in this fashion. Looking down into the EVF while holding the camera lower is a nice way to shoot sometimes. With the GX7 you can do this. When you are done it flips right down and the camera retains the clean lines. I love the fact that you can do this and there is no other camera made where this is possible.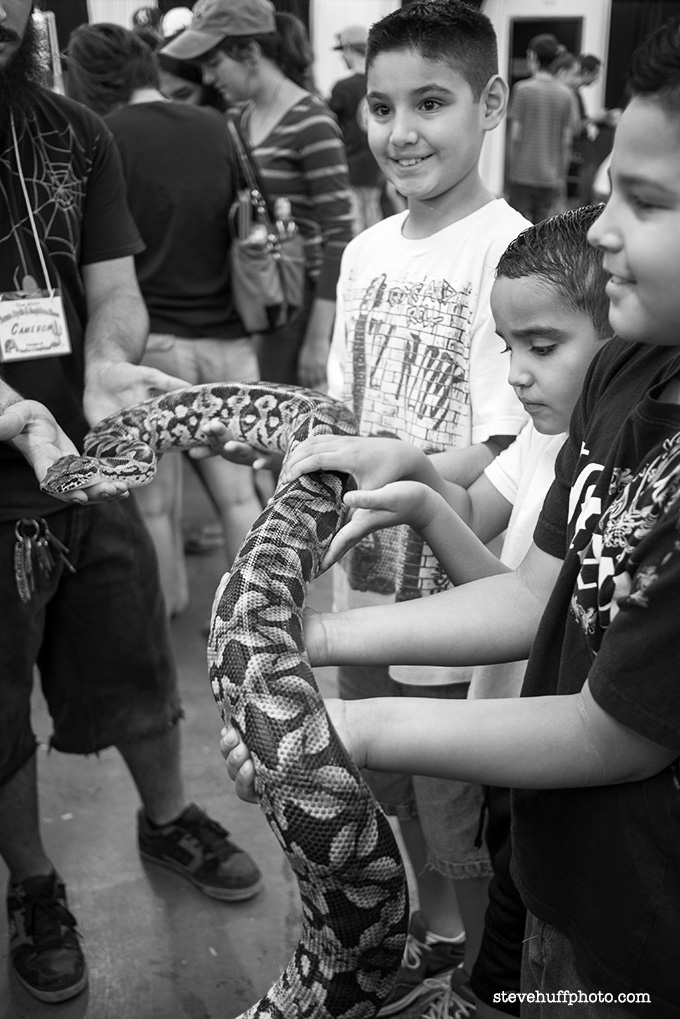 The Lenses
As I have stated many times on this blog, Micro 4/3 lenses are superb. Take a look at my faves HERE.
–
The Silent Shutter Mode
The GX7 has an electronic Shutter mode for those times when you want to be silent. The Nikon V1 had this years ago and am happy to see it in the GX7. For those times when you want or need 100% silence, you can activate the electronic shutter and be as stealthy as a ninja 🙂
–
The Video
The GX7 does indeed have full HD video capabilities. 1080p at 24 or 60 frames per second. From my quick tests, the video looks great. I have some sample videos shot with the camera in the video I posted a little ways up. I am not a huge video guy but Panasonic always does a good job in this area. If I were shooting pro video I would not be using a GX7 but the video I see is plenty good enough for personal use, youtube or fun projects.
One thing that I did not like is that in body IS does not work with manual lenses like Leica or 3rd party manual focus lenses.
The Value
For $999 with a kit zoom lens, the GX7 is a best buy for Micro 4/3 bodies if you want something on the higher end of Micro 4/3. Along with the older Olympus E-M5 it is highly recommended in the $1000 price range. But what about the older E-M5? What camera would I take between the GX7 and that older Olympus? Well, between those two, it is a draw for me. I prefer the feel of the GX7 but the E-M5 is wonderful. I would probably lean GX7 if buying fresh today between those two but both are great. Still, to be fair, if starting fresh in Micro 4/3 today I would buy the E-M1 and call it a day. Bottom line? You can not make a WRONG decision here. Go with your gut 🙂
–
VS the E-M1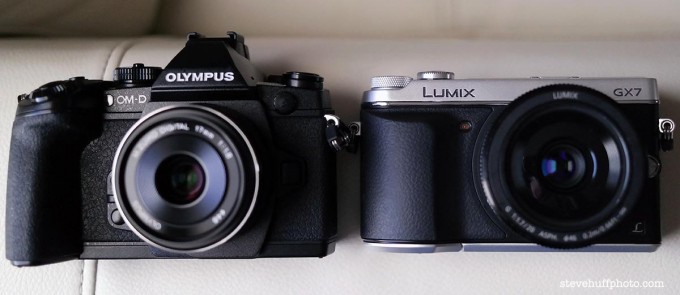 While the GX7 is the best Panasonic Micro 4/3 to date for taking photos, the E-M1 is the best Olympus to date for Micro 4/3 in general. Which is better? Well, my opinion is that the E-M1 is better but both can take an amazing photo. It's all up to you, the photographer. Your eye, your mind, your style. Looking at the image above, which camera tugs at your soul the most..just by looks alone?
Some will choose the E-M1, others the GX7. But looks are not the whole story. While I prefer the sexy clean lines of the GX7, in the real world I find the E-M1 to be one incredible camera. My full review will be here soon for it but to put things into perspective, what makes it for me is the incredible 5-Axis IS, weather seal, huge and beautiful EVF and the ergonomics and control. It is one advanced camera and even the WiFi rocks. I also prefer the color from the Olympus.
But at the end of the day, as I said earlier in this review, it all comes down to your wants and needs. You may not care or need 5-Axis, weather sealing or the other features of the E-M1. If  that is the case, saving some cash on the GX7 would be the thing to do. Both are excellent. For $500 more the E-M1 is indeed the better camera technically but the GX7 is no slouch, not at all.
Some may wonder why I keep comparing this to the E-M1. Well, I have to do this. The E-M1 is the other brand new micro 4/3 body and it is a better body, though at $500 more. I want the readers to be aware of this in case the Olympus is more to their liking. I would hate to read a review, buy a camera, then find out the next day there is something that I may have liked better.
Even so, some will prefer the GX7 as it is also a superb tool. It comes down to features, and that is all.
The E-M1 can be seen here for $1399 and the GX7 here for $998 with lens.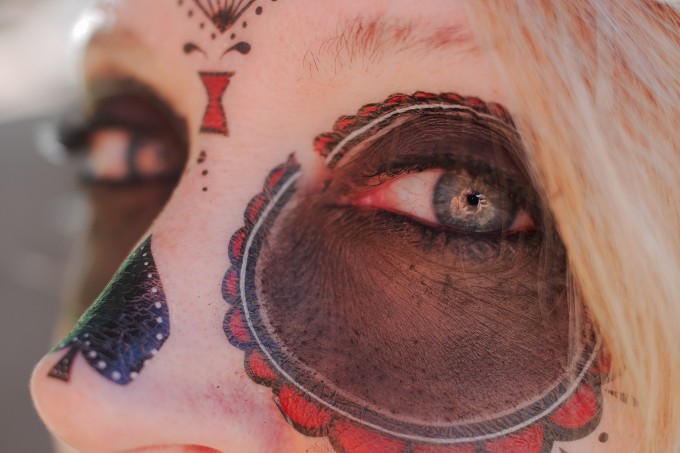 Pros and Cons of the GX7
Pros
Nice size and feel
LOVE the new EVF, kudos to Panasonic for putting it in
AF is fast, almost as fast as the E-M1. Same as E-M5
Camera design is awesomely cool
Swivel touch screen LCD is nice
High ISO VERY usable to 3200 ISO
Multitude of lenses available
Price is right at $899 for the body only, $99 extra for kit lens
Finally, the worthy follow up to the GF1
FOCUS PEAKING!
The GX7 has a silent electronic shutter mode ala Nikon V1
Cons
Some dials and buttons feel cheap
No in body IS during video with manual lenses
In body IS is nice, but not as good as 5-Axis in the E-M1 or E-M5
Not available in all black in the USA
White Balance and Color is off in the EVF at times when it is perfect on the LCD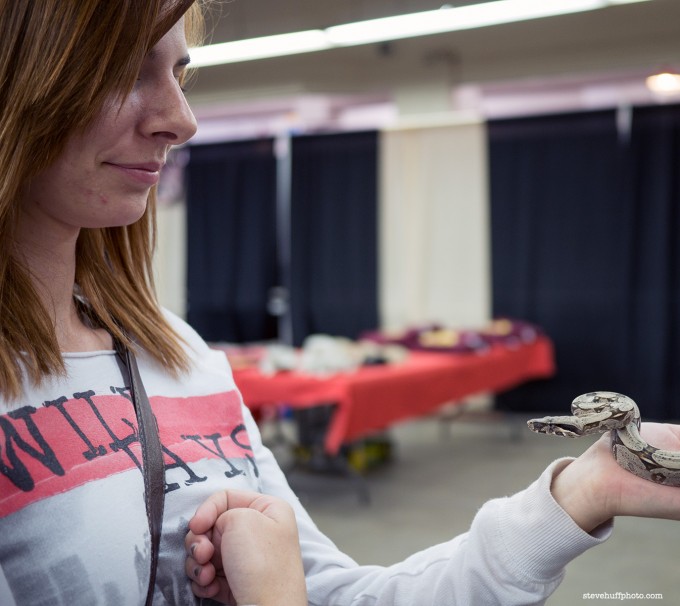 My final word on the Panasonic GX7
After shooting the GX7 and E-M1 side by side for a while I can honestly say that I fell in love with one of them, and that was the E-M1, but I also loved shooting the GX7.
As always, it's personal preference. IQ wise they are neck and neck so go with what you LIKE. I found the GX7 to be the best Panasonic Micro 4/3 made to date. Nice build, nice size, nice weight, great EVF that tilts up and down for more versatility and the touch screen LCD with all of the modern speed you can ask for.
The Auto Focus is fast on the GX7 but not any faster than the Olympus E-M5 or E-P5. The Battery life is good, had no issues with battery drain and shot a whole weekend on one charge. When mated with the lovely 20 1.7 II this makes for a nice compact lean mean sexy shooting machine. The Lumix GX7 is up there with the best of Micro 4/3.
At $998 for the body and Kit Zoom, it is well worth the cost if you want to get into Micro 4/3 while getting superb quality while spending under a grand.
Not much else I can say on the GX7, I like it.
Some have asked me about the GX7 vs the E-P5. Well, the E-P5 is beautiful, in and out. It is built to a nice standard, very hefty and solid with a gorgeous retro design, stellar LCD, amazing 5-Axis IS and features as well as having that PEN Mojo. My only issue with the PEN E-P5 is there is no integrated EVF! If Olympus would have put one in, it would be no contest..E-P5. Its a better made camera, feels better in my hand and I prefer the design as well. I just can not excuse Olympus for leaving it without an EVF in 2013. The PEN needs an EVF.
Panasonic listened to the demands of the enthusiast (something Sony has been doing for 2 years now) and made the camera we wanted to see made for Micro 4/3 at a decent price point. While there are many things I prefer on the E-P5, I have to say that I would probably choose the GX7 over it as I find it more enjoyable to shoot with. Still, I do like the E-P5 very much as I have always been a huge PEN fan. I am hoping that in 2014 or 2015 we will see one with a VF4 embedded in the body 🙂
With that said, look for my Olympus E-M1 review in about a week 🙂
Two with the Leica 50 Summilux ASPH on the GX7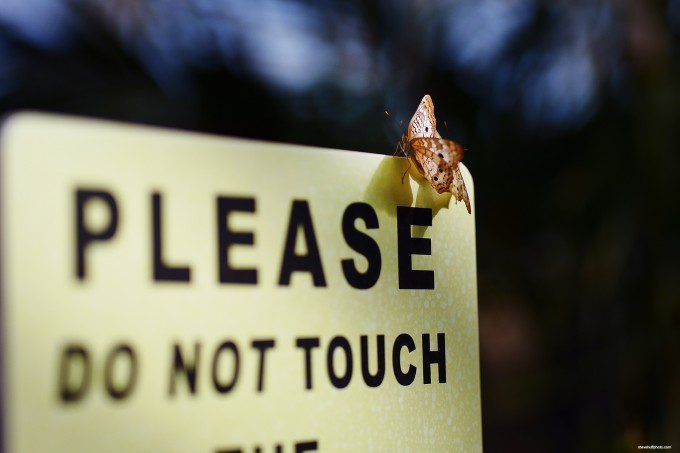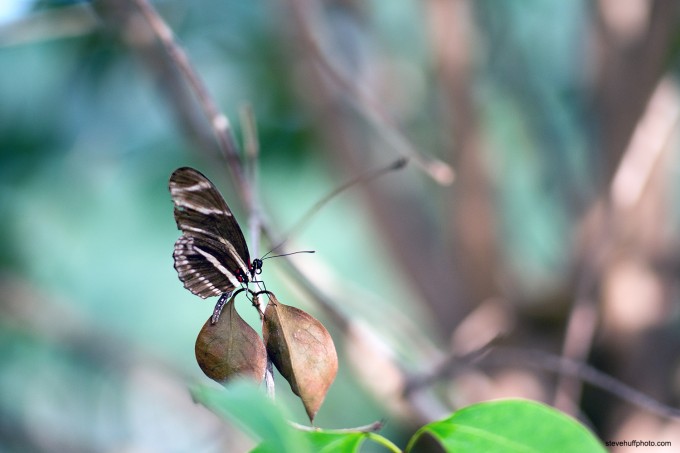 WHERE TO BUY!
You can buy the Panasonic GX7 at Amazom or B&H Photo, my two favorite big time shops. Direct links are below:
Buy the Panasonic GX7 at Amazon with the 14-42 Kit Zoom HERE
Buy the Panasonic GX7 at Amazon – Body only
Buy the Panasonic GX7 at B&H Photo with Kit Lens HERE
Buy the Panasonic GX7 body only at B&H HERE
Buy the Voigtlander 25 0.95 Lens HERE – (LOVE this lens)!
ISO 2000 with the Kit Zoom – NO NR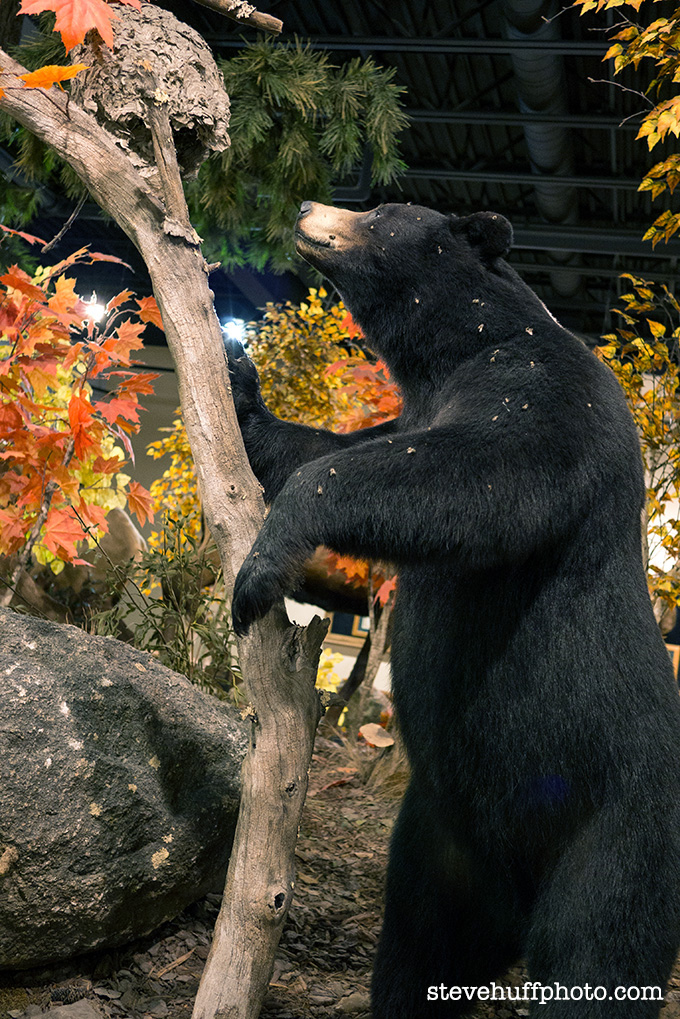 –
With a Leica 50 Summilux ASPH at f/2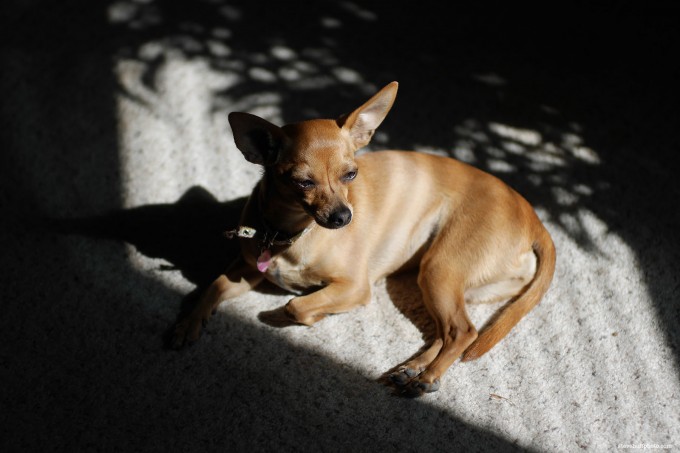 –
and the box..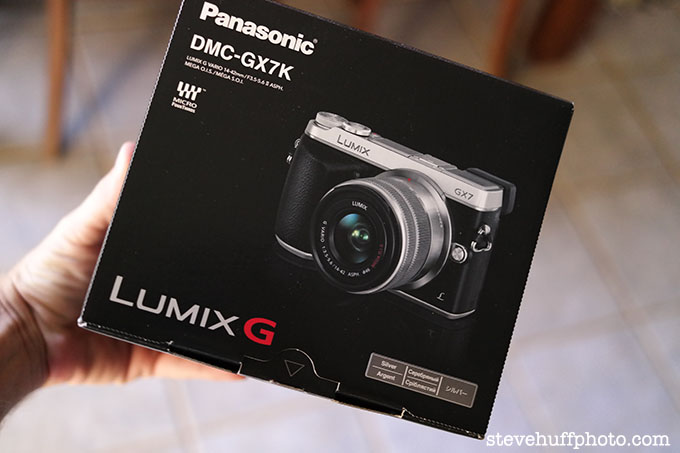 HELP ME TO KEEP THIS SITE GOING AND GROWING!! IT'S EASY TO HELP OUT & I CAN USE ALL THE HELP I CAN GET!
PLEASE Remember, anytime you follow my links here and buy from B&H or AMAZON,
 this helps to keep my site going. If it was not for these links, there would be no way to fund this site (and the cost these days to keep it going is pretty damn high), so I thank you in advance if you visit these links. I thank you more if you make a purchase! I have nifty search bars at the upper right of each page so you easily search for something at either store! I currently spend 10-14 hours a day working on this site and the only way that I can pay for it is with your help, so thank you! Currently my traffic has been increasing but my funds to pay for the site has been decreasing, so any help would be GREATLY appreciated!
Even if  you buy baby food, napkins or toothpicks at Amazon it helps this site, and you do not pay anything extra by using the links here. Again, you pay nothing extra by using my links, it is just a way to help support this site, so again, I thank you in advance 

 More info is here on how you can help even if you are NOT in the USA as I have Amazon links to Germany, United Kingdom and Canada as well!
If you enjoyed this article/review, feel free to leave a comment at the bottom of this page and also be sure to join me on twitter, my facebook fan page and now GOOGLE +!
Also, you can subscribe to my feed at my subscribe page HERE and read these posts in your browser or news reader!