Friday Film: An ode to Agfa Ultra 100 and Goodbye Summer 
By Ibraar Hussain
Dear Steve, it's been a long time since I have written to you and a long time since I have submitted an article or photographs.
I've been enjoying myself this last year, and experimenting with different camera's and formats; mostly my iPhone 5 and Hipstamatic, also my Canon 700D, but mostly I've been enjoying photographing for my own pleasure, working on composition and trying hard to make things look and feel right to me.
I always find myself coming back to my old friend, my trusty Contax G2 – a camera I can use without thinking as it's so intuitive, and such a pleasure to handle and use, and so reliable, and a camera which I prefer over any other.
I went to Barmouth in Southern Snowdonia in Wales this summer for a week, and shot a few rolls of Film with my Contax G2.
Barmouth is a lovely secluded Sea Side town, at the southern end of Snowdonia. A dreamy place, on The Irish Sea dominated by the Mawddach Estuary, golden sand, the harbour and the wooden Barmouth Bridge.
I also took along one precious roll of Agfa Ultra 100 – a punchy and highly saturated print film which is very rare nowadays.
Agfa Ultra 100 was released to replace the splendid and superior Agfa Ultra 50.
I do love using old world Films, especially Agfa emulsions which I find to be extremely pleasing with their own unique look.
Sure one can hope to get the technicolor look with Apple Aperture or Photoshop but there's nothing like the real thing, my opinion of course.
It is quite grainy, but has an old world look and feel and obviously false colour which I think is perfect for Summer Holiday snaps.
The prints are superb, luscious vibrant things, fit enough to treasure and mount, and the straight Lab scans (as I have here) are delightful in their vibrancy; all I did was adjust horizons and crop/frame.
I have sourced quite a few rolls of Agfa Ultra 100 and Agfa Ultra 50 in both 120 and 35mm, and am using them sparingly.
These Agfa emulsions are long gone and very rare, and I take great care in crafting every precious frame – slowly, taking my time and I was quite pleased that all 36 exposures were keepers.
Photography to me is about composition, balance and vibrancy, and colour is an essential element, and it plays a big role in what I find attractive and appealing – I don't care one bit about bit depths, pixels or resolution.
The prints I have made (on paper and canvas) on 35mm are big and very pleasing to the eye, and are to be found mounted on the walls of friends and family – so I don't understand this extreme need for greater and greater resolution and detail (though it helps if one is a Pro and makes mural sized exhibition prints).
I like the simple things, things which make me happy and give me a feel of the place and situation, be it white clouds, a blue sea, brightly coloured houses and boats.
I think many people have forgotten the joy and simplicity of photography and miss the point entirely, and for this I think Print Film and apps such as Hipstamatic on the iPhone are brilliant tools to use to express.
Anyway, I've submitted a few snaps which I hope you can publish, as an ode to long gone Agfa Ultra 100, a Summer Holiday Film, where reds are really RED and the colour reminds one of a sunny seaside holiday and dreams of childhood.
Only snaps, but I adore this Film
Agfa Ultra 100
Contax G2 with 45mm Planar, 90mm Sonnar and 21mm Biogon
B+W Polariser
Developed and Lab scanned by Forest Photographic, Walthamstow, London.
And a nice hot summer in Barmouth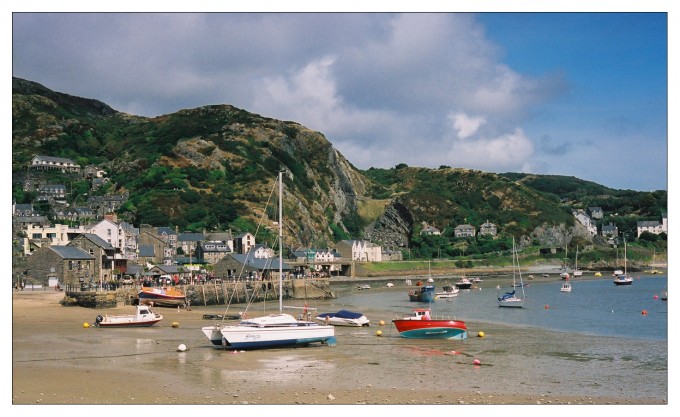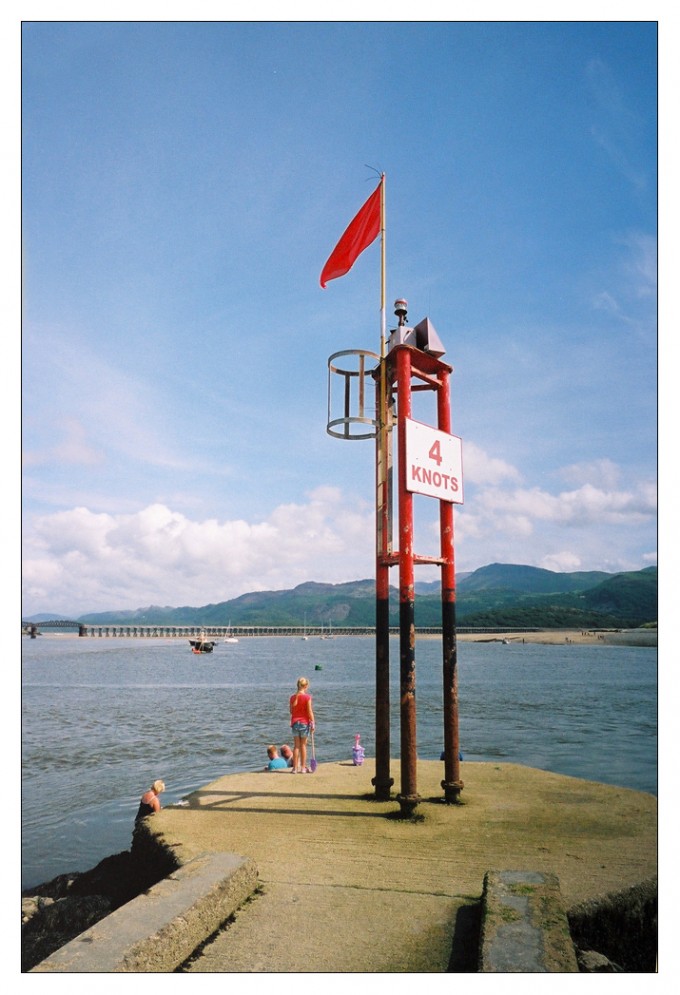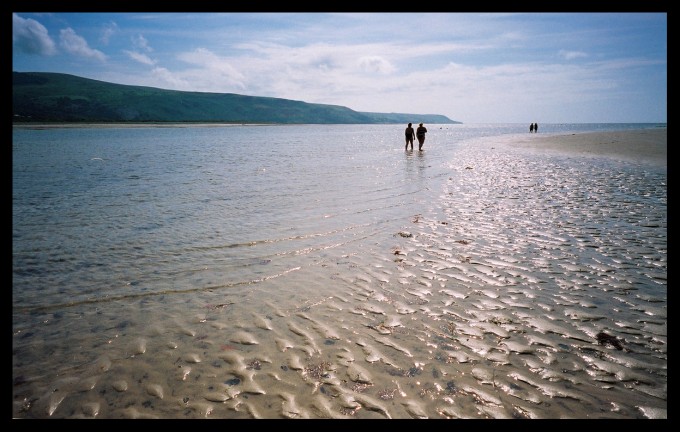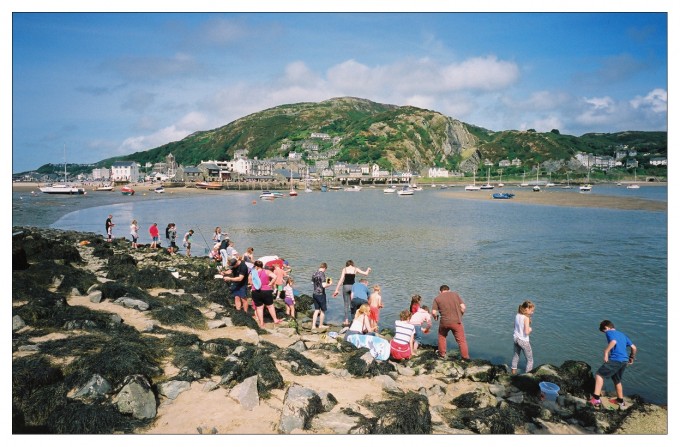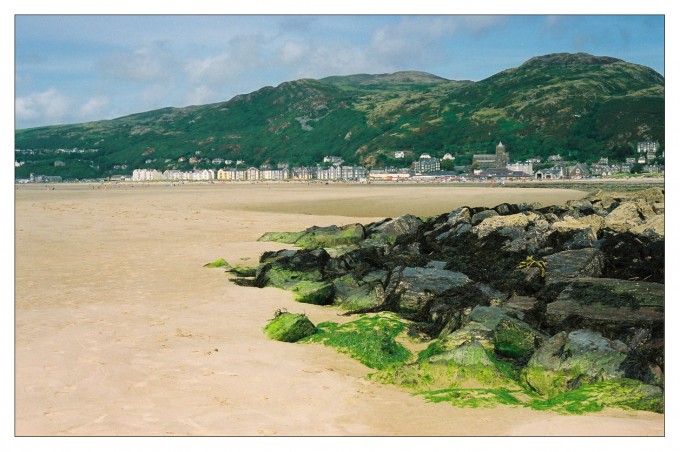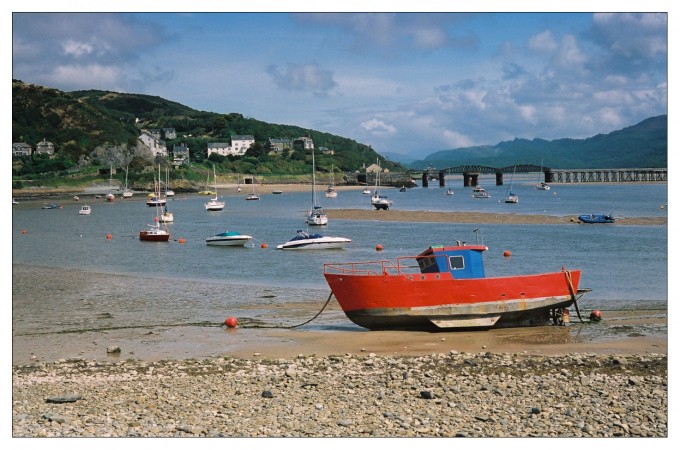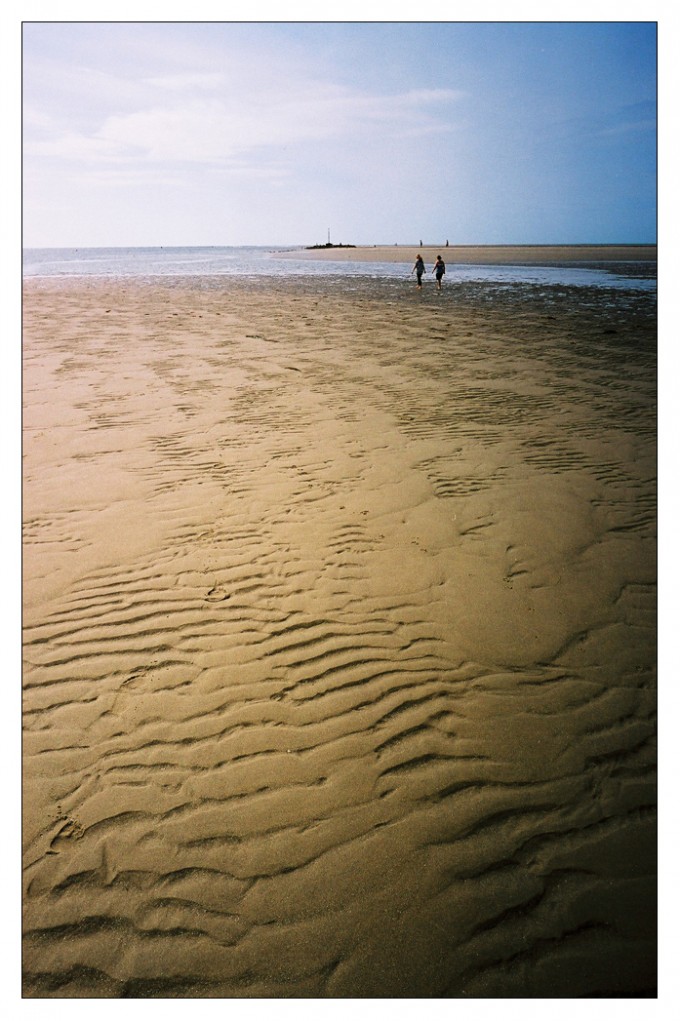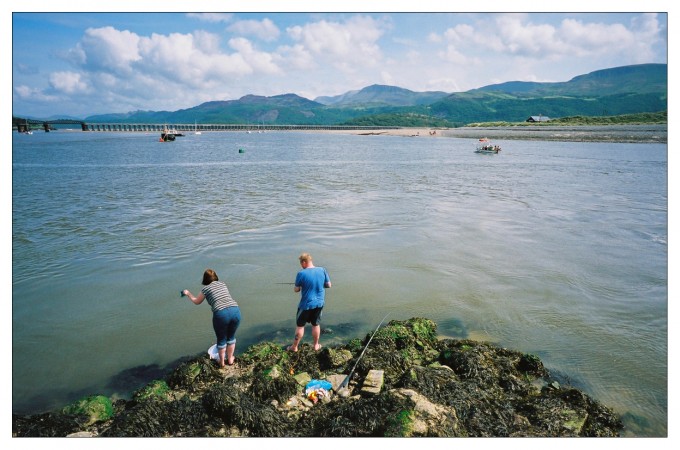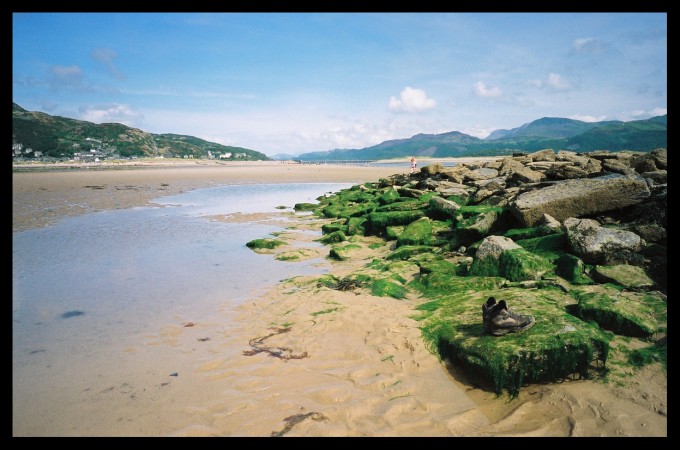 AGFA Ultra 50
Dear Steve, as an addition to the Contax G2 and Agfa Ultra 100 article, I'd like to add some snaps I took with a precious roll of Agfa Ultra 50 last summer with my Rolleiflex 6008i.
This Film, Agfa Ultra 50 is warmer and with more colour saturation than the newer Agfa Ultra 100.
Agfa Ultra 100 was made to replace Ultra 50 a few years after Ultra 50 was discontinued.
Last Summer I was lounging around in Dorset, on the South Coast of England and managed some Summer snaps with my Rolleiflex on one precious roll of Agfa Ultra 50.