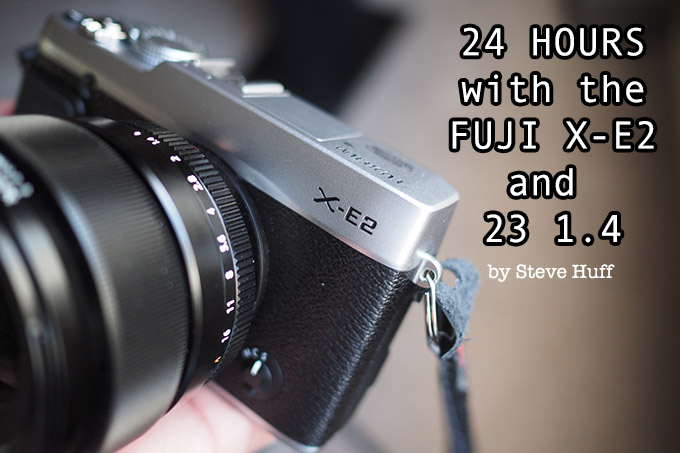 24 Hours with The Fuji X-E2 and 23 1.4. A quick review.
by Steve Huff
This is not really a "review" of the X-E2 and 23 1.4 but more of a report on using the camera for 24 hours. The X-E2 is VERY similar to the X-E1 and there is not much more to say about the X-E2 besides talk about the AF speed improvement and the overall response time. Has it improved from the X-E1? Read on to find out as I write about my 24 hours with the X-E2 and 23 14!
Here we are in 2014 and Fuji is still continuing to pump out X body after X body with another new one supposedly on the way at the end of Jan 2014. For now I will be talking a bit about the Fuji X-E2 which is the replacement and update to the X-E1, which I found to be a good camera but a little slow to focus.. With that said, the X-E1 had the IQ behind it even if I have not been a fan of the X-Trans sensor for various reasons (I am in the minority here, I admit). Nope, I have always preferred the X100 sensor above all of the Fuji cameras as it just a had a tad of magic behind it that I preferred. The X-E2 continues with the X-Trans sensor but these days the support for processing these X-Trans files has finally grown and one can now use Adobe products to process the RAW files without any issues.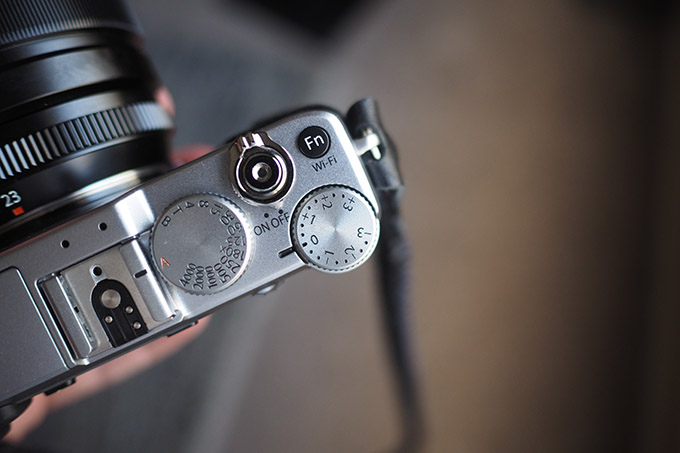 This makes a difference or course and helps to removes some of the "flatness" and odd artifacts I saw in earlier reviews or earlier X-Trans cameras (when using Adobe to process). In fact, I am now really liking what I see coming from these X-Trans sensors and I do not have to download special software or software that I do not enjoy using to get fantastic results.
Fuji X-E2, 23 1.4 at 1.4 and ISO 320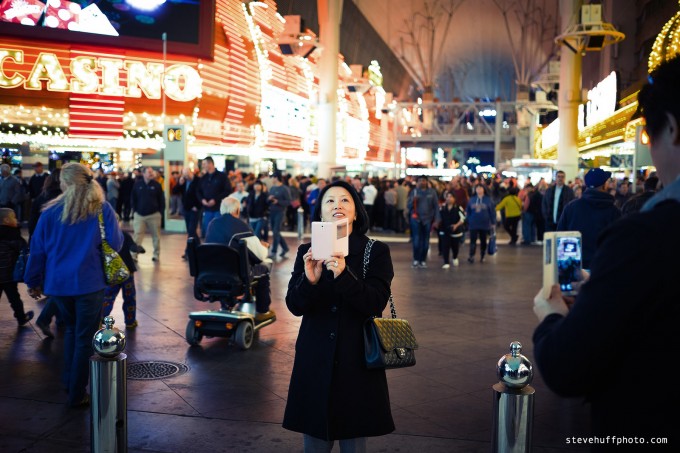 The Fuji X-E2 looks and feels like the X-E1 though it feels better and more solid when in use with the new and fantastic 23 1.4. Thanks to B&H Photo I was able to shoot one for a few days or so and while I originally was not going to review or do a report on the X-E2 I decided to give it a shot as I really wanted to check out the new 23 1.4 lens, which I knew would rock. Fuji makes some fantastic glass and all of their lenses have been stellar even though a couple of them have had focus speed and accuracy issues. Overall they are solid in the IQ department even beating out the Zeiss Touit designs.
ISO 3200 – 23 1.4 wide open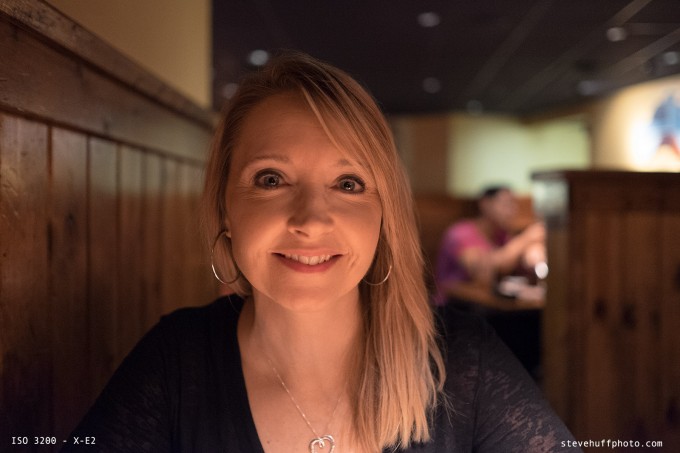 With the X-E2 Fuji brings in a few improvements
For starters the sensor is still 16Mp but is now named the X-Trans CMOS II and the processor is also version II. The AF is also quicker and now included phase and contrast detect AF, which indeed does speed up the focus from the snail days of the original firmware X-Pro 1. The X-E2 adds the gimmicky face detection and the LCD has grown by a smidge as well as the resolution doubling (LCD). Same battery, same charger, same everything else but the body is now $999, same price of the X-E1 at launch. Basically it is what the X-E1 SHOULD HAVE been from the get go! But Fuji is learning and I give them the award for most dedicated support because n other camera company has been as dedicated to firmware updates for their cameras. Fuji improves the performance of their cameras with each and every firmware update, and they are not shy about releasing them like some companies (Leica for one).
In use the X-E2 is indeed an improvement over the X-E1!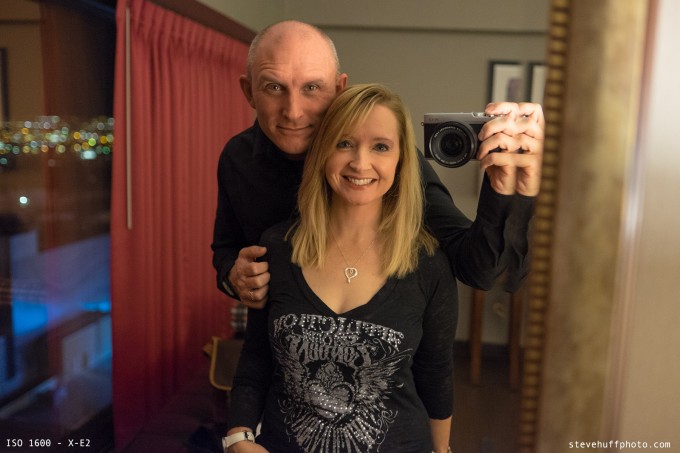 Size and Weight
The size of the X-E2 remains exactly the same as the X-E1. In fact, besides some button changes the bodies are almost 100% identical. So the X-E2 feels the same as the X-E1, which as I reported before is a little on the hollowly side of neutral. Both the Sony A7 and Olympus E-M1 feels more solid in the build department and in fact, the X-E2 is bigger than both of them, even the full frame Sony A7! The X-E1 is nice but not quite there yet when it comes to build quality but there has not been any issues reported with the X-E1 or X-E2 so this really means nothing when it comes to shooting and bringing home the image. Just know if you are coming from Leica, Sony A7 or the E-M1 that your 1st impression may be "this feels hollow". 😉 If Rambo were to shoot a mirror less I see him more as a Leica guy…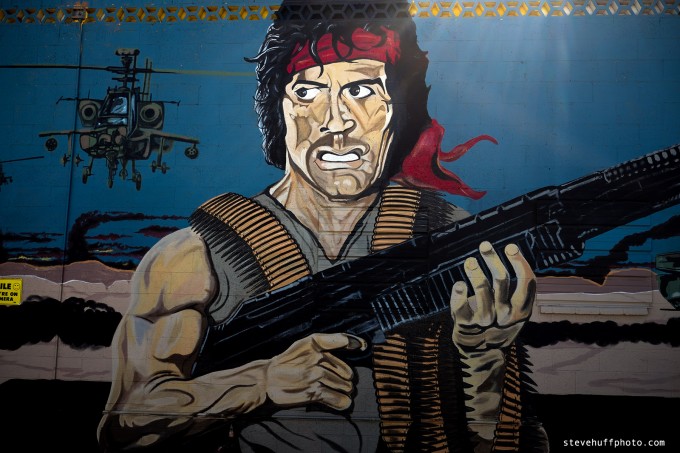 –
What happens in Vegas..gets reported about HERE. Under certain light the Fuji's always give me this pinkish tone/hue. Talk about bad taste…they do not call it "Sin City" for nothing!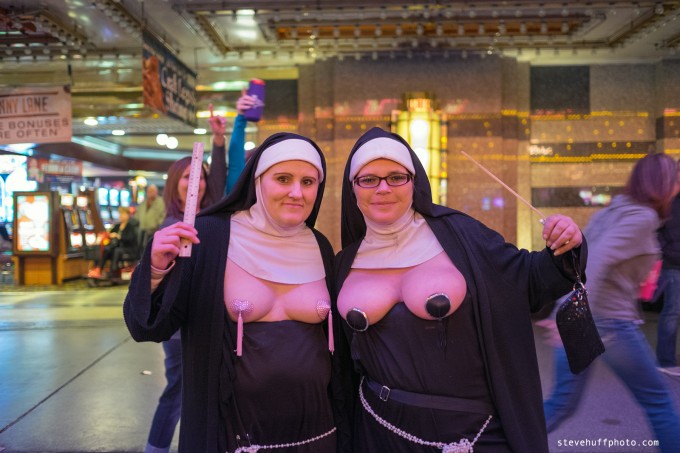 Vegas Baby!
When I decided to give the X-E2 a try a decided I wanted to take a drive to Vegas and shoot the camera. I brought along the X-E2 and 23 1.4 as well as the Sony A7 and Olympus E-M1, both with 35mm (or equivalent) lenses. All I had with me was one focal length and that was 35mm. I wanted to shoot all three and see which one I preferred shooting. Would I enjoy the X-E2 the most or would the E-M1 slaughter them all for usability? For me Usability is very important because if a camera mis focuses, can not focus or is slow to start-up or just plain giving me hassles I will HATE it. That is one reason the X-Pro 1 bothered me so much with the 1st shipping firmware. By now Fuji has surely fixed all of the teething issues..at least that is what I told myself.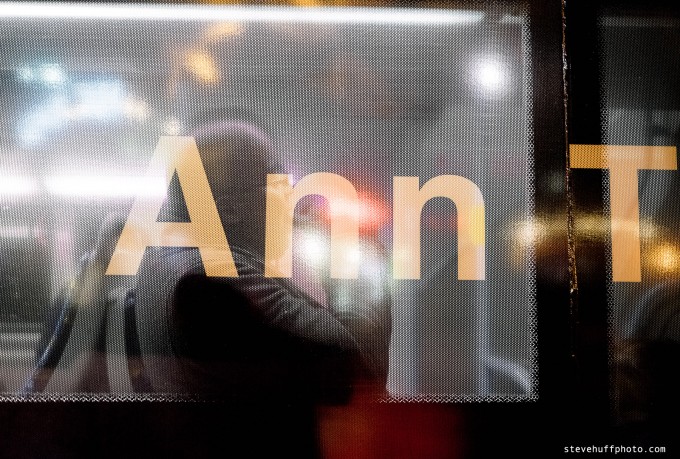 The good news is that during my 24 hour stay in Las Vegas I had 3 missed shots with the Fuji out of 100 due to not being able to focus due to low light. This is a huge improvement over when I reviewed the X-Pro 1. I also missed a few from the camera taking so long to wake from sleep mode. By the time it popped back on the subject and photo pop was long gone so beware if you are attempting to shoot on the street when you need all of the speed you can get. When the camera goes to sleep it can take a couple of seconds to wake up. Other than that I had only TWO shots that mis-focused out of the 100. So again, a huge improvement over the X-Pro 1 and X-E1 (in my experience).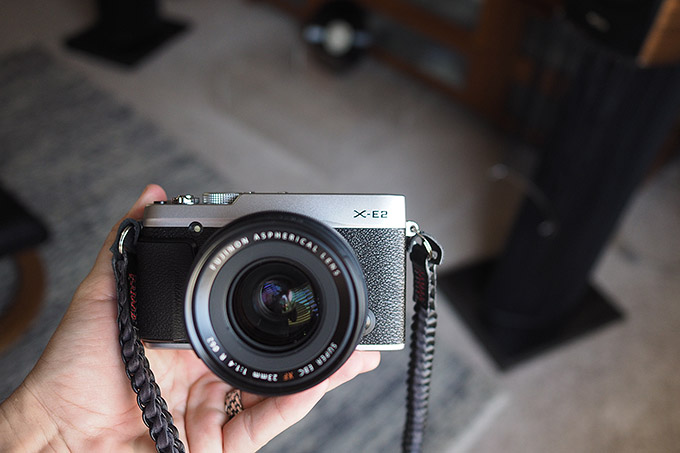 This is more like a modern day camera 🙂
The color was typical Fuji and if you love Fuji and know Fuji then you know exactly what I mean. Fuji has a way of rendering colors that can be very pleasing. They can pop, they can give a feeling of "wow" and they can be very contrasty as well. Throw that Velvia setting on and shoot JPEG and you will have some rich and contrasty vibrant shots and IMO a bit too much. But some love the JPEG presets and they are well known to be that "Fuji Look".
Rich Fuji Colors will explode from the X-E2. These are colors that do NOT come out of a Sony or Olympus. If you like it you buy Fuji.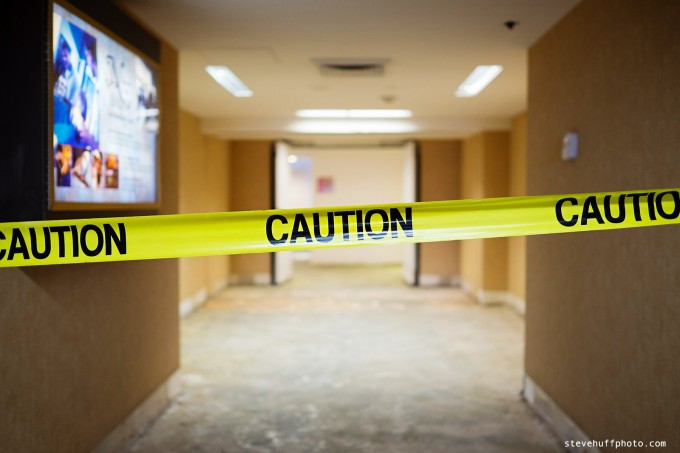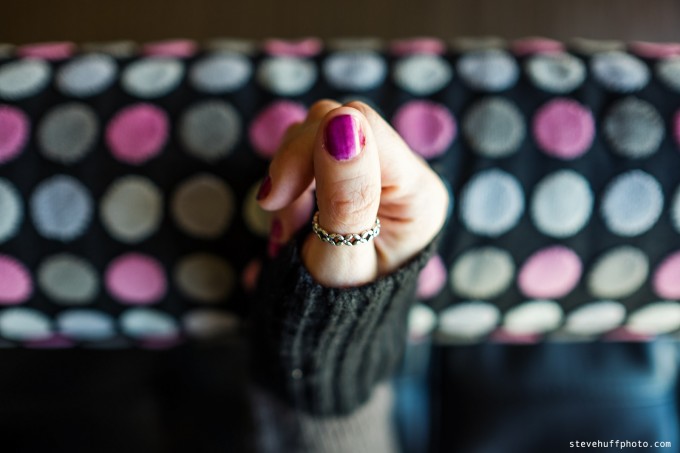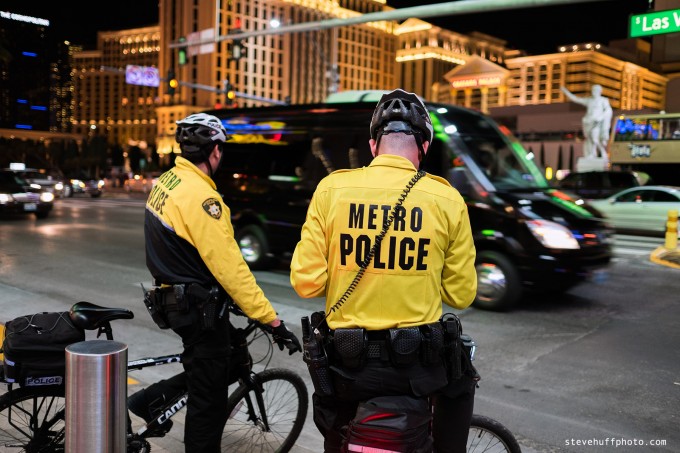 Shooting it with the A7 and E-M1..which did I prefer?
While I was having fun walking around Vegas and looking for a shot or two I was taking turns shooting between the X-E2 and Sony and Olympus. For starters I can say that the fastest and most complete feeling experience came from the Olympus E-M1. To be honest, it feels and shoot with such speed and grace and feels so good doing it many would never need anything more. It does lose quality as the lights get low though and the Sony and Fuji was able to keep plowing through. Still, the 17 1.8 on the Olympus was able to shoot without issue in any light and remained fast in doing so no matter if it was dark or light. The Fuji and Sony slowed down in the AF department when the lights got lower but as stated, the quality stayed high.
So it is a give and take and all depends on what you desire more..speed and usability or the best IQ in all situations. All cameras delivered images for me that I was 100% happy with. None of them left me wanting anything more. I enjoyed them all.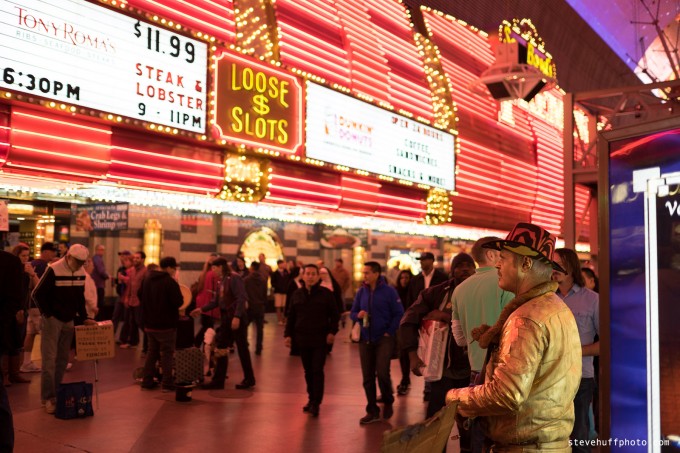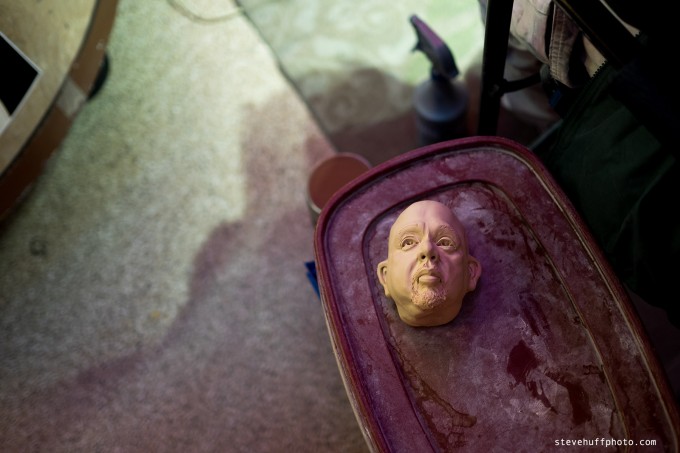 Auto Exposure..a quick comparison
As a quick test for my own curiosity I wanted to shoot each camera and lens wide open with Auto ISO set to ON. The 23 1.4 at 1.4, the 17 1.8 at 1.8 and the 35 2.8 at 2.8. What exposure and ISO would each camera choose? How much higher would the Sony have to go in the ISO dept to get the shot? The results are below. Be sure to see my full size file comparison of the X-E2, Sony A7 and Olympus E-M1 HERE.
First the Fuji. Set to 1.4 the ISO chosen by the camera was ISO 1600 and the Shutter Speed was 1/60s.
–
The Sony was set wide open to f/2.8 and the camera chose 1/60s and ISO 6400! Yes, ISO 6400. Due to the slower lens  the ISO had to be jacked up. As you can see the Fuji DOF looks the same as the Sony but the Fuji need a 1.4 lens to match 2.8 on the Sony. If I threw a f/1.4 on the Sony it would have been much better with a lower ISO, more shallow DOF and more pop.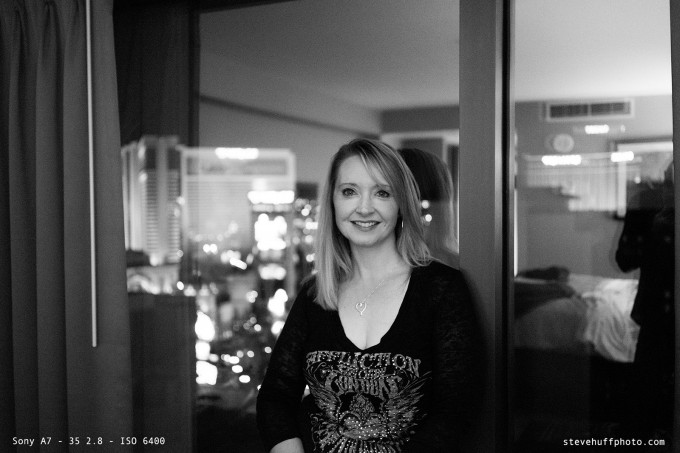 –
And the Olympus E-M1 and 17 1.8 at 1.8. You would think the Olympus would fail here but it chose ISO 1600 and 1/30s. A little more noisy but still looks great considering the circumstances and low light. This shot has the MOST DOF for obvious reasons.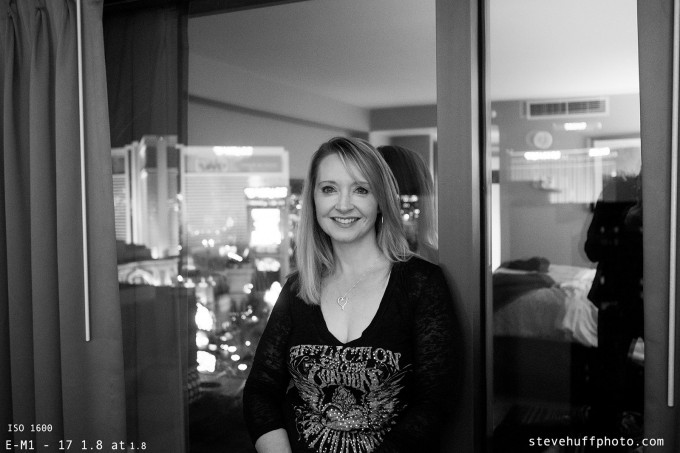 The thing to remember here is that I had an f/2.8 lens on the Sony. If I brought along the 50 1.5 Voigtlander or the Sony 55 1.8 the Sony would have the most WOW factor and neither the Olympus or Fuji could have touched it. for sharpness, noise or 3D pop. In other words the Sony can do better as it has much more in the reserve tank but the Fuji and Oly are maxed out to their limits here.
To sum it up..
To sum it up..the Fuji X-E2 is the BEST fuji X body at the time of this writing. I may still prefer the X100 and X100s but if you want interchangeable lenses then the X-E2 gets my nod for best body today (until the new X-T1 arrives at $1700 US). At $999 it is a good buy and fairly priced for what you get. Many like to claim that the Fuji's have the best IQ of any camera today. I do not agree with that at all but can say that these Fuji's have a look all of their own and can pump out fantastic beautiful quality images that have the Fuji signature stamped on them. If you happen to adore that signature then there is nothing better than the X-E2 to get you there.
Fuji is pumping out quality fast primes as well. The 23 1.4 is the best lens from Fuji that I have shot with and the aperture dial on the lens is the icing on the cake. I think ALL camera manufacturers should do this as it just adds to the whole shooting experience.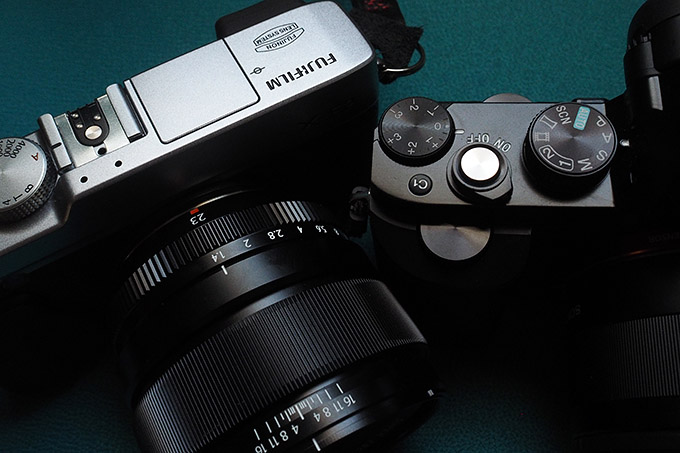 Today we have choices like we would have never dreamed of just a few years ago. Sony, Olympus, Fuji, Pentax, Ricoh, Leica are just a few that come to mind when I think of high quality small mirror less. Each one of those manufactures have a solid offering that can deliver images that rival just about anything out there, and imagine..it WILL be getting better in 2014 and beyond.
My only niggle with the Fuji X-E2 is that the auto white balance can be pretty off in some lighting where the A7 and Oly did fine. I sometimes get a pinkish and harsh hue in low light situations (see the nuns above of the table balancer below) which I have only seen in the X-Trans sensors. Other than that I had no problems with the Fuji X-E2.
So yes! I can highly recommend the Fuji X-E2 and especially the 23 1.4 lens.
Where to Buy the X-E2 and 23 1.4 Lens.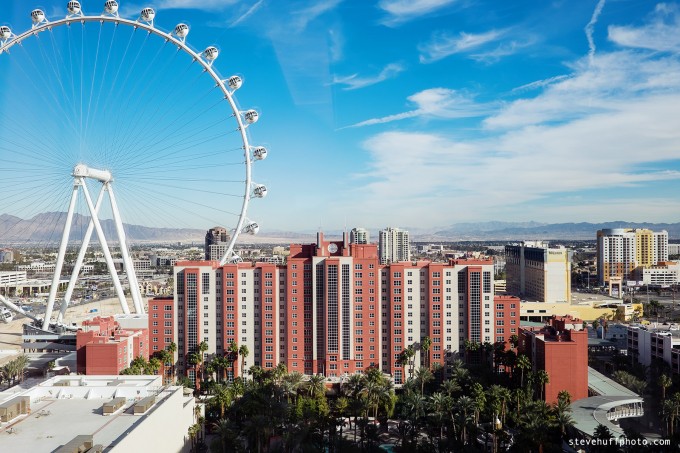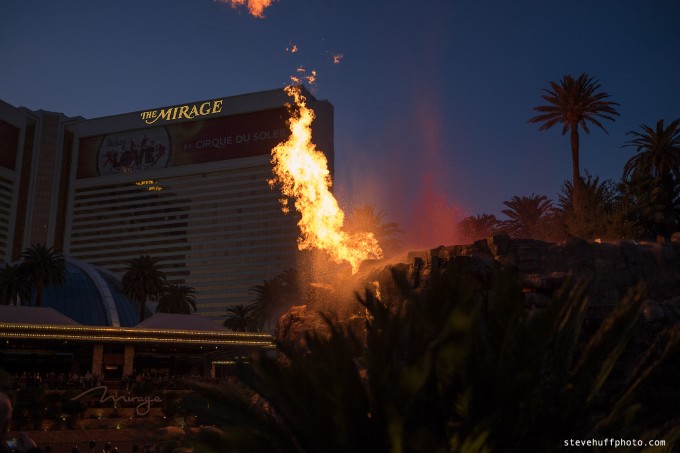 X-E2 at Amazon
More images below from my 24 hours with the X-E2 and 23 1.4! Enjoy!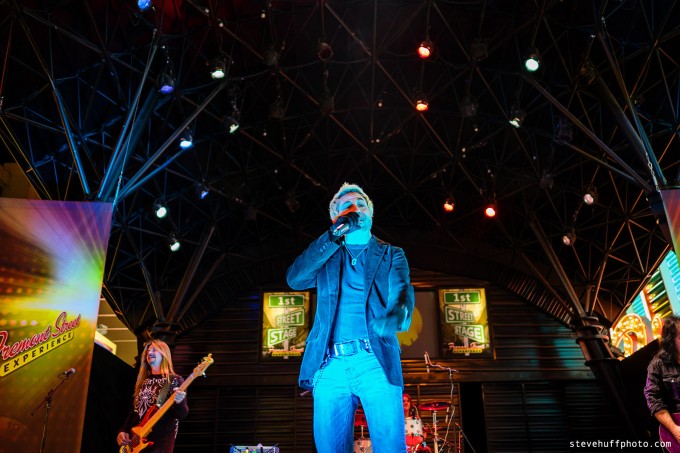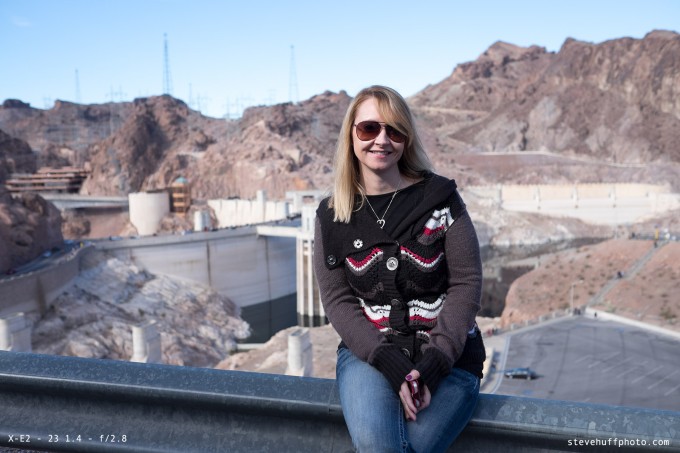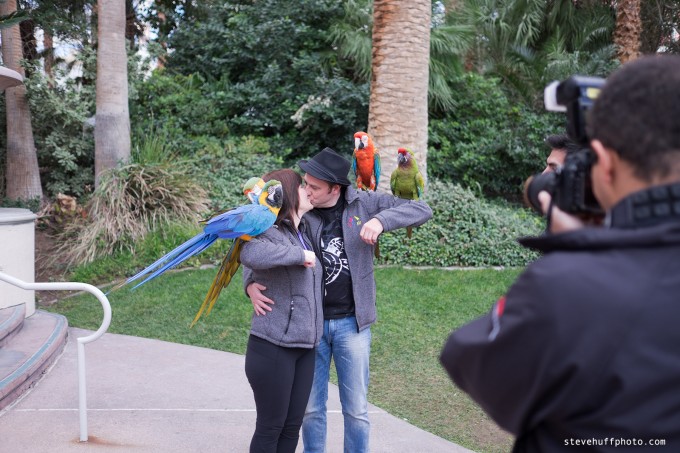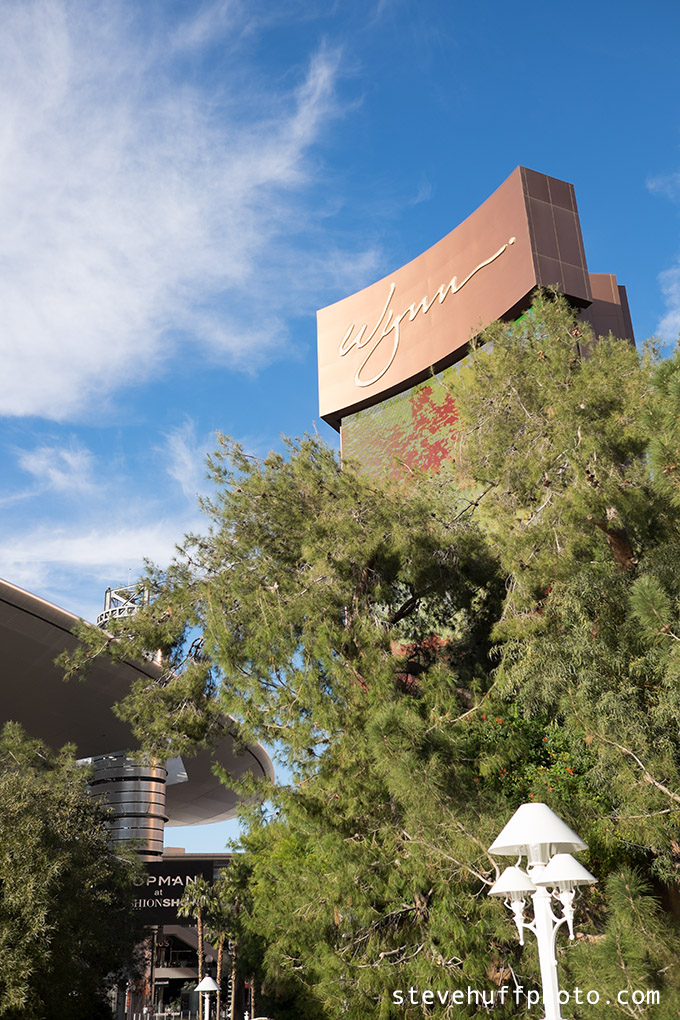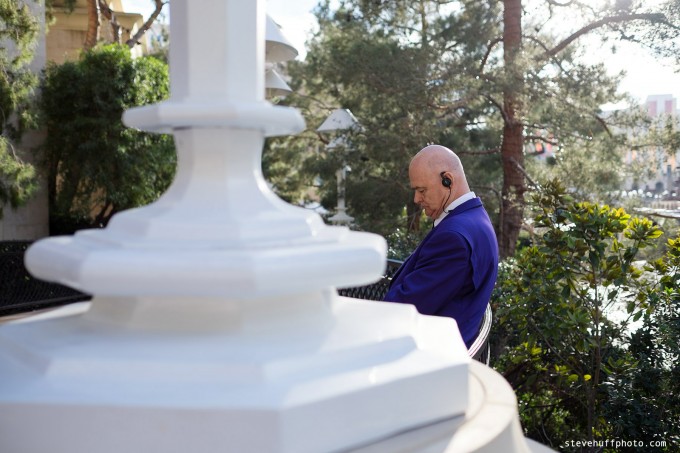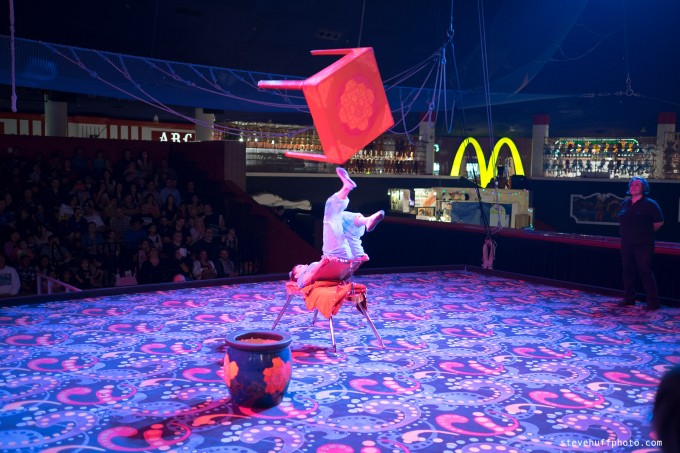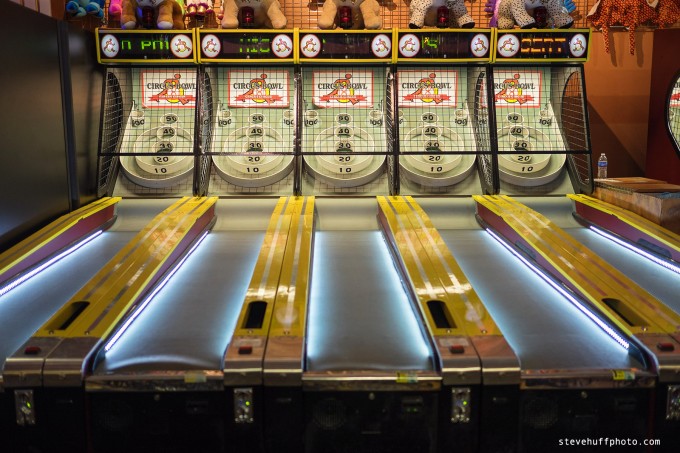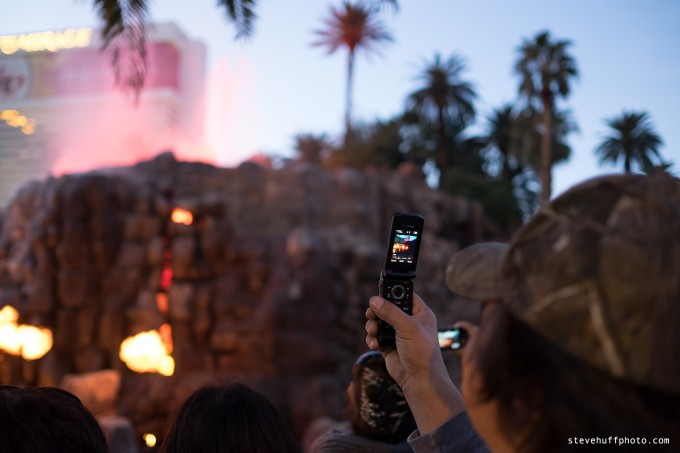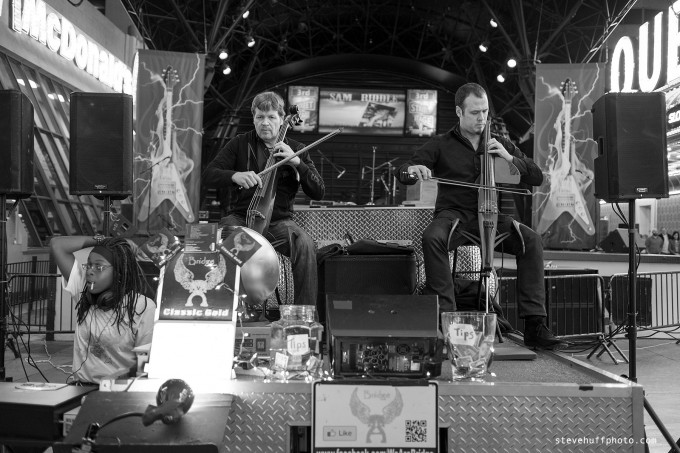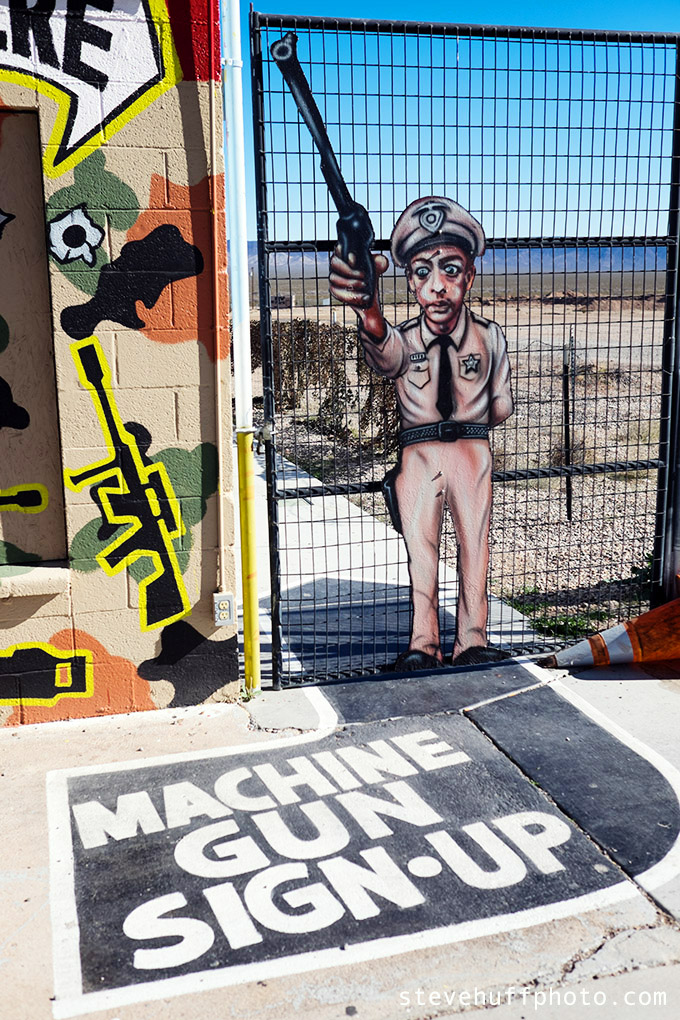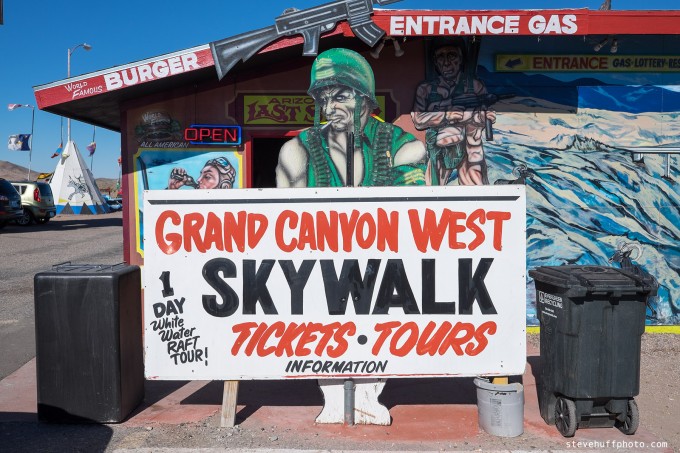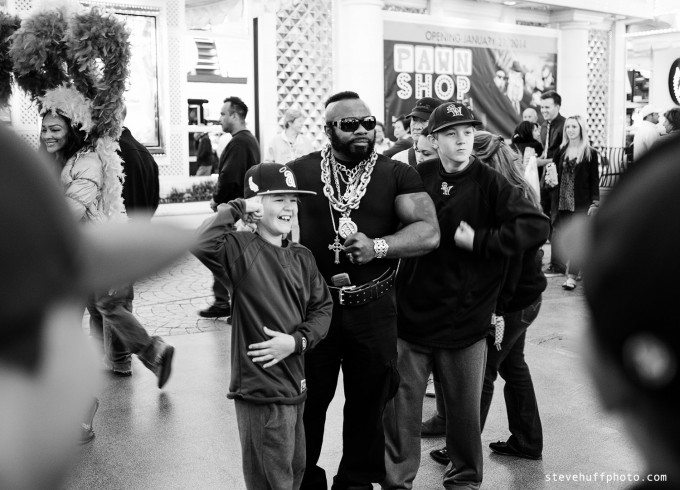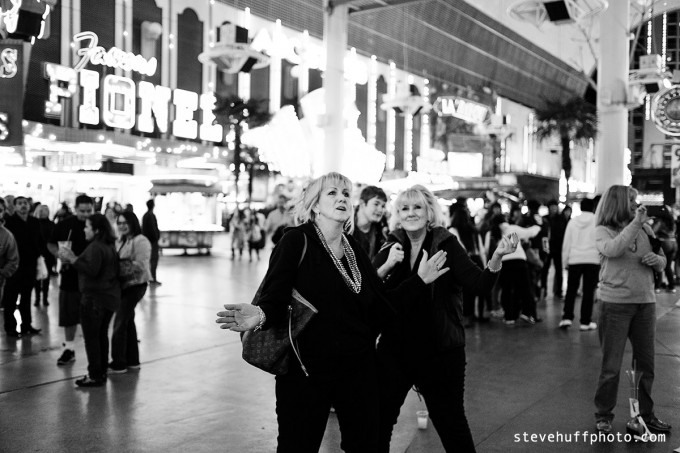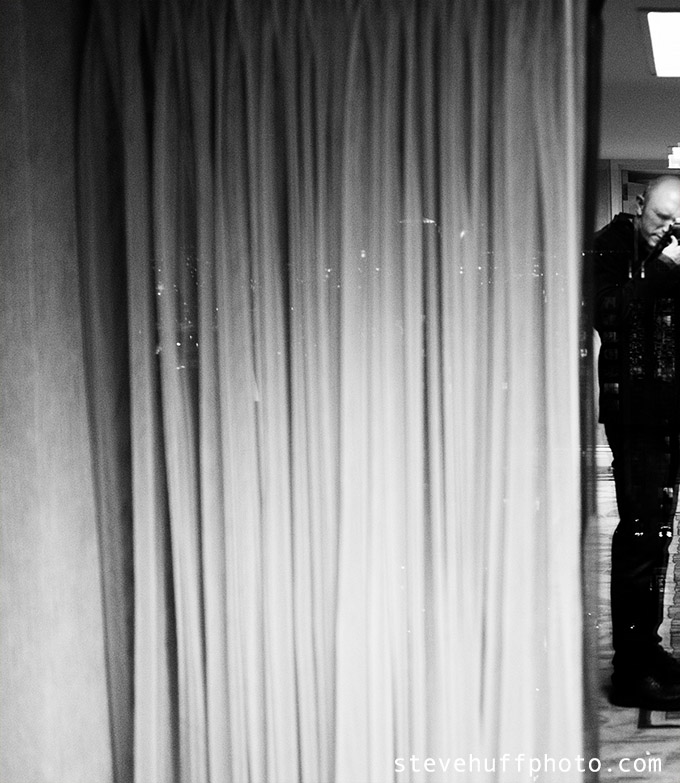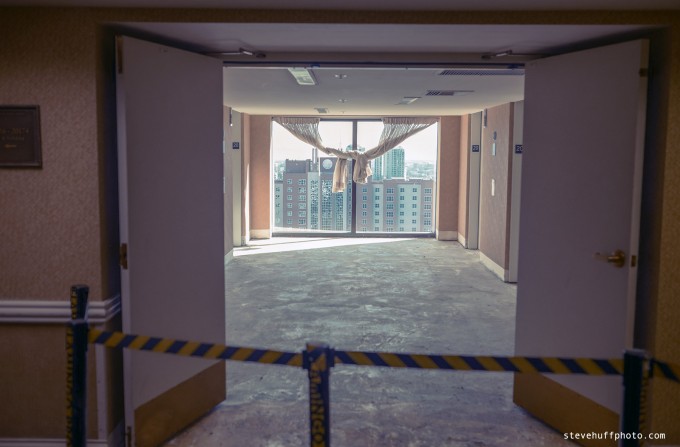 PLEASE! I NEED YOUR HELP TO KEEP THIS WEBSITE RUNNING, IT IS SO EASY AND FREEE for you to HELP OUT!
Hello to all! For the past 5 years I have been running this website and it has grown to beyond my wildest dreams. Some days this very website has over 200,000 visitors and because of this I need and use superfast web servers to host the site. Running this site costs quite a bit of cash every single month and on top of that, I work full time 60+ hours a week on it each and every single day of the week (I received 200-300 emails a DAY). Because of this, I need YOUR help to cover my costs for this free information that is provided on a daily basis.
To help out it is simple. 
If you ever decide to make a purchase from B&H Photo or Amazon
, for ANYTHING, even diapers..you can help me without spending a penny to do so. If you use my links to make your purchase (when you click a link here and it takes you to B&H or Amazon, that is using my links as once there you can buy anything and I will get a teeny small credit) you will in turn be helping this site to keep on going and keep on growing.
Not only do I spend money on fast hosting but I also spend it on cameras to buy to review, lenses to review, bags to review, gas and travel, and a slew of other things. You would be amazed at what it costs me just to maintain this website. Many times I give away these items in contests to help give back you all of YOU.
So all I ask is that if you find the free info on this website useful AND you ever need to make a purchase at B&H Photo or Amazon, just use the links below. You can even bookmark the Amazon link and use it anytime you buy something. It costs you nothing extra but will provide me and this site with a dollar or two to keep on trucking along.
AMAZON LINK (you can bookmark this one)
B&H PHOTO LINK – Can also use my search bar on the right side or links within reviews, anytime.
You can also follow me on Facebook, Twitter, Google + or YouTube. 😉
Full size from the Fuji X-E2 and 23 1.4. EXIF is embedded. Right click and open in a new window to view correctly.