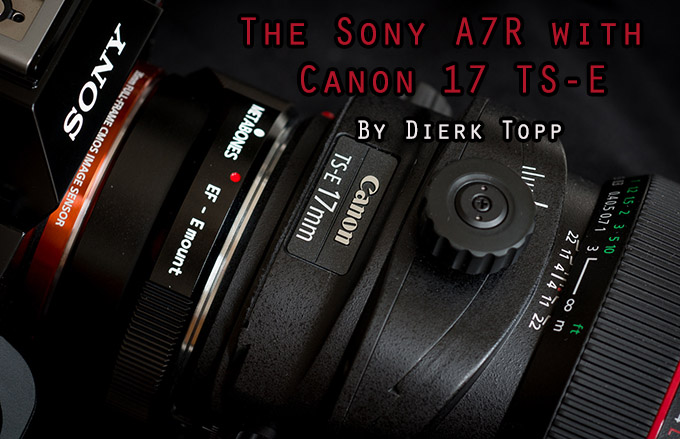 My/the dream team for architecture:
Sony A7R with Canon 17mm/4 TS-E
By Dierk Topp
First I would like to mention, that I am not a Pro, I take pictures for my own pleasure and sometimes for others.
I bought the Canon 17mm TS-E for use with the ordered Leica M240, but when I got the M240, I sent it back after 2 days. The main reason (besides many others) was, that the focus field in life view was fixed in the center. Using tilt lenses with a focus only in the center of the frame is useless, and for shooting a portrait session, when you want the focus on the eyes is useless with a focus control in the center of the image, and shooting stills from a tripod with a fixed focus field in the center is useless as well.
I ended having no FF body for this lens! So I tried to use the 17mm TS-E with my Leica M9 and the MM and it was no problem. I used the 18mm finder for a rough composition and very often had to do only one or two test shots (no live view!) till I got, what I wanted (you will find two images from the M9 at the bottom).
When then the A7R arrived in October 2013, I discovered a big problem: my Metabones adapter Ver.1 was unusable, it is blocking the edges and the vignetting made it unusable. But I found the info, that the new Metabones Mk. III supports FF and I was very happy, when I got it a few days later and it worked perfect.
Why using a tilt/shift lens?
If you know about tilt/shift lenses, there is not too much to say about shooting this combination.
If not, here is an excellent post on shooting architecture with shift lenses:
Let me quote a few sentences, I hope you don't mind James?
Point your camera up at a tall building. See how the lines of the building converge to the top of the frame? That's an extreme case of perspective distortion. For a shot like that, sometimes it looks cool. But back up a good bit, zoom out, and try to shoot the entire building. More times than not, you'll notice the verticals are not perfectly straight. It's extremely difficult to get it right handholding the camera and trying to guess. That's because in order to have no perspective distortion, you have to have the capture plane, be it film or digital sensor, parallel and plum with the building.
There is a lot of misunderstanding about tilt/shift lenses. Basically, it's a lens that projects an image circle much larger than the frame it intends to cover. Then, it is allowed to be moved independently of the camera body to anywhere within the projected image circle.
If you are interested in the tilt function of this lens, you find an excellent description here at the site from Keith Cooper:
http://www.northlight-images.co.uk/article_pages/using_tilt.html
Now let the images speak for themselves.
images made with f/8 and tripod
as the camera is on a tripod, I very often just shoot additional shifted images and have more freedom during PP for stitching
very often prefer a different aspect ratio than what I get out of the camera and stitch images by shooting two or three frames with different shifted lens. And very often I shift the lens more than recommended and decide later, if I have to cut the outer (blurred) part of the image. With stitched images there is plenty of resolution for that. But you have to plan that during shooting.
if I want to get a wider angle of view and shift up (or down), I use two images with the lens shifted left and right up by 30° or 60°
if you have a close foreground and/or have to avoid parallax error with slightly differing images from moving the front lens by the shifting, you can use the special "Canon TSE Tripod Collar" from Hartblei: http://www.hartblei.de/en/canon-tse-collar.htm, this collar is mounted on the front part of the lens and keeps it in exactly the same position, while the rear part of the lens including the camera is being moved for shifting.
my post processing: LR 5.3, B&W conversion with Nik Silver Efex PRO2, stitching with PTGui or MS ICE (free for Windows)
The A7R or ILCE-7R with the Cannon 17mm/4 TS-E on Metabones smart adapter III
(I took the pictures with the NEX-6 and Micro Nikkor 85mm/2.8 PC, also a tilt/shift lens, on a Metabone adapter, tilted for more DOF)
the lens on this picture is shifted up for about 9mm, as you can see on the scale on the lens in the middle of it.
The front part of the lens for tilting is not tilted, you can see it on the second picture below.
The Metabones MK III adapter supports the electronic diaphragm and correct EXIF, this lens is manual focus (as all shift lenses) and I could not test the AF support of the adapter.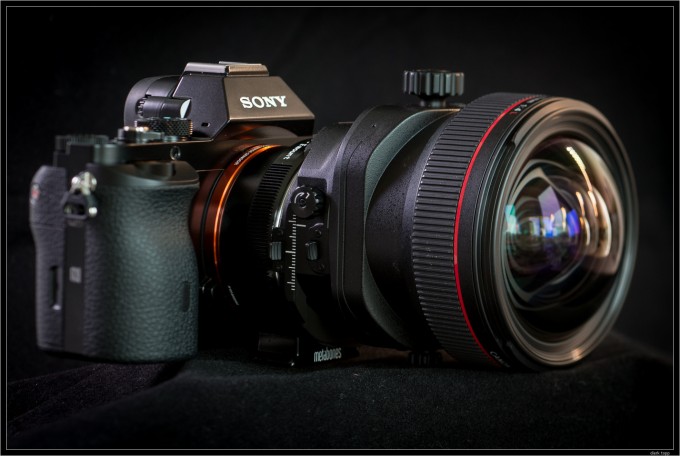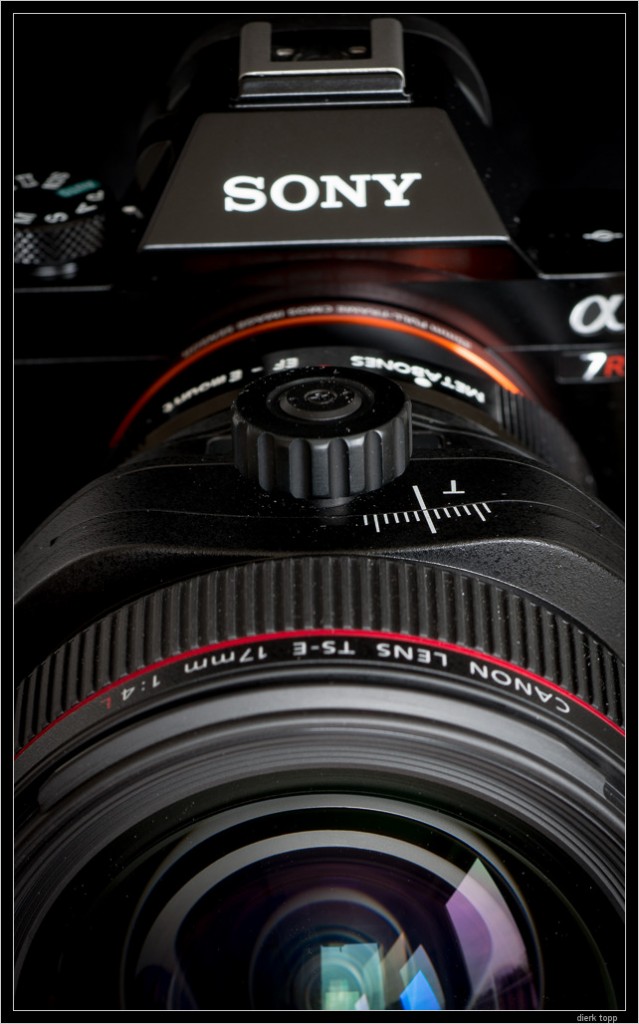 and here are some images made with this fantastic combination:
One shot shift up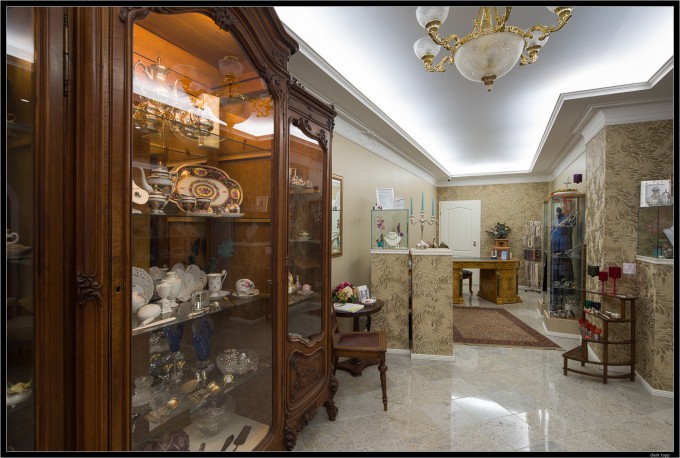 –
This one stitched of two shifted images (shift left and right), no HDR, 11.000×5.000 pixel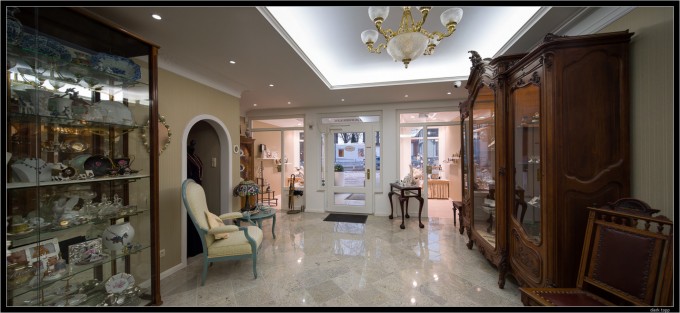 –
This is a 1:1 crop of this picture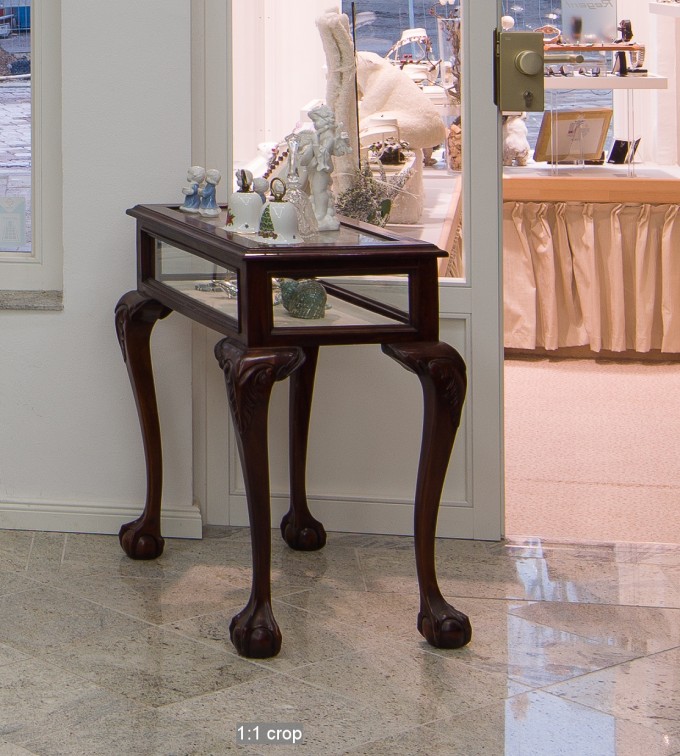 –
Gut Trenthorst
again from two stitched images, but this time the shift was 30° up to the left and right, to get the view upwards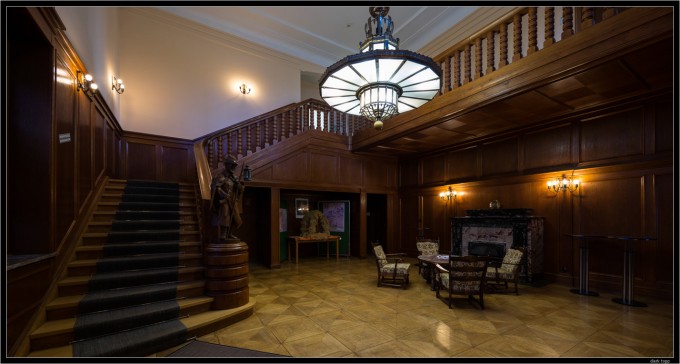 –
from two shifted images (no HDR, the sensor has no problem with this high contrast!)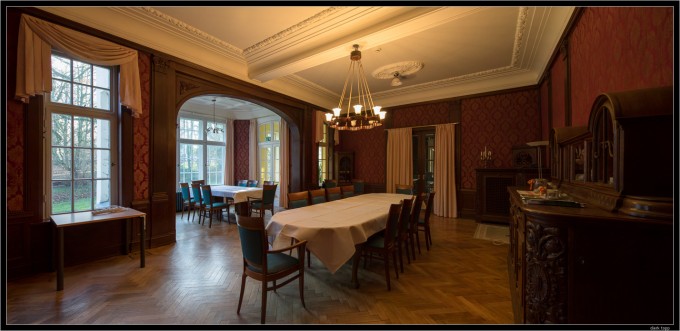 –
Now some pure architecture shots
 This is just a standard shot, lens shifted up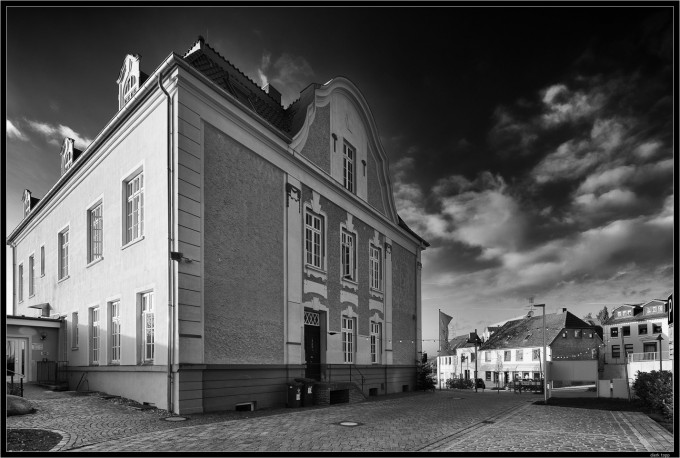 –
HavenCity, Hamburg
Shifted full 12mm up, recommended is 8 to 10mm on the long side, the top of the building is getting blurred!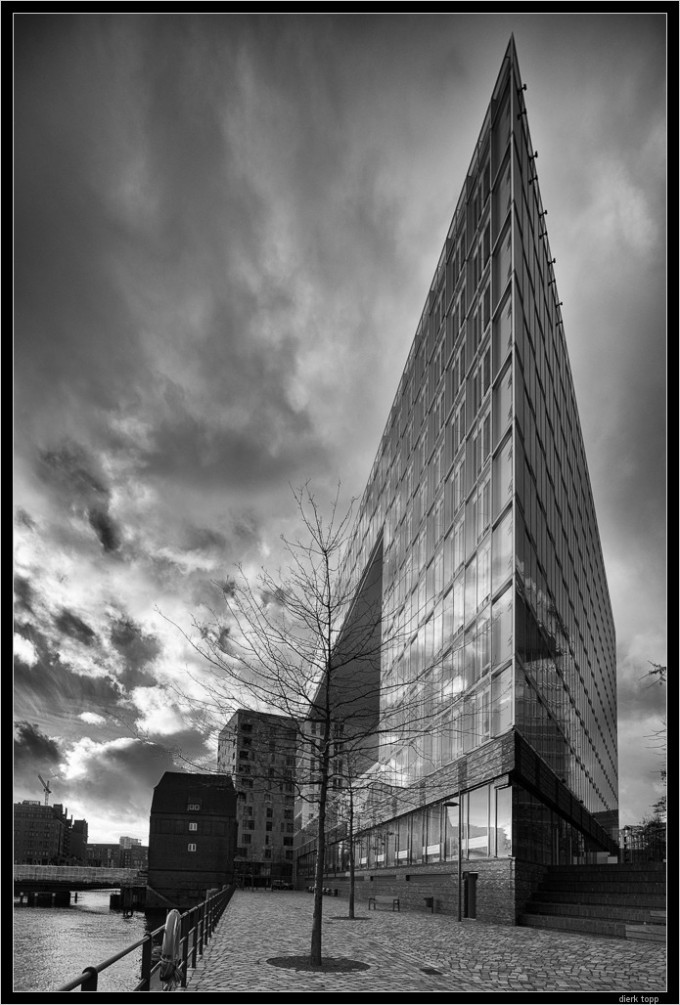 –
If the camera is perfectly aligned, buildings tend to look strange, as if the top is getting bigger,
just a bit perspective distortion could look more natural.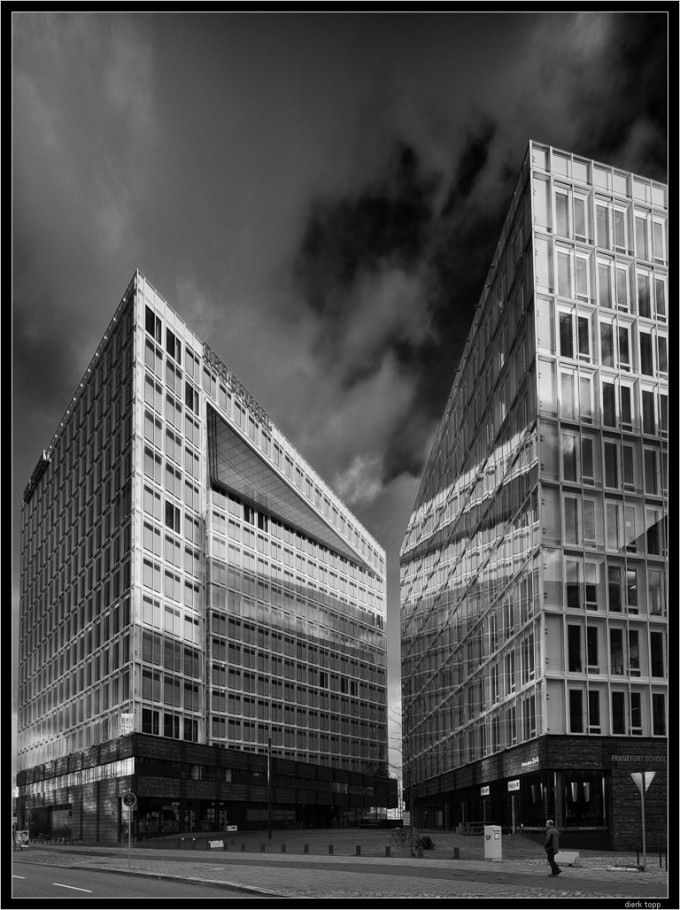 –
Bad Oldeloe, Germany
stitch of two images, shifted down and up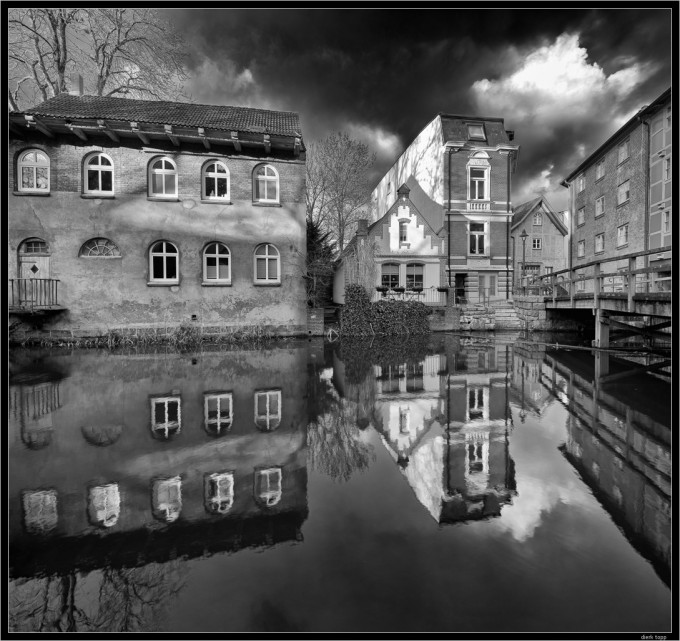 –
Three images, shifted left, center and right
image size 12.000×5.000 pixel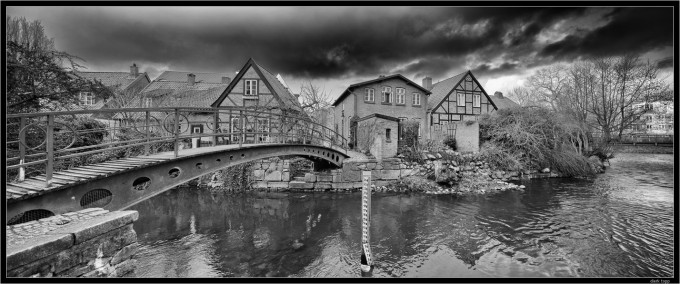 –
… the same, three stitched images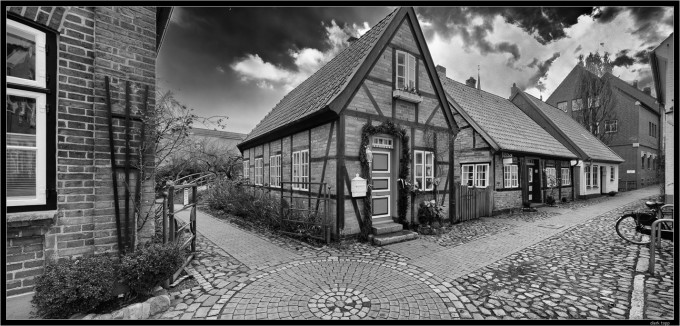 –
and Hamburg, Speicherstadt
Three images shifted, 11.000×5.000 pixel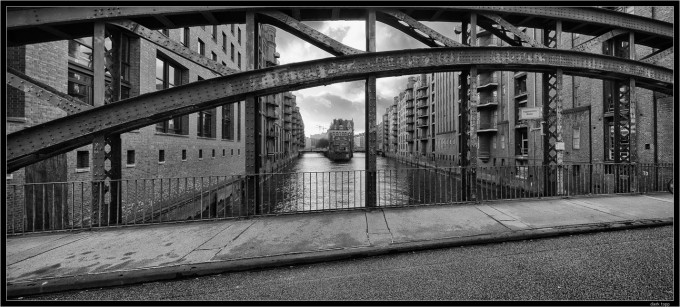 –
…and two images, shifted up 30° left and right, 9.200×5.000 pixel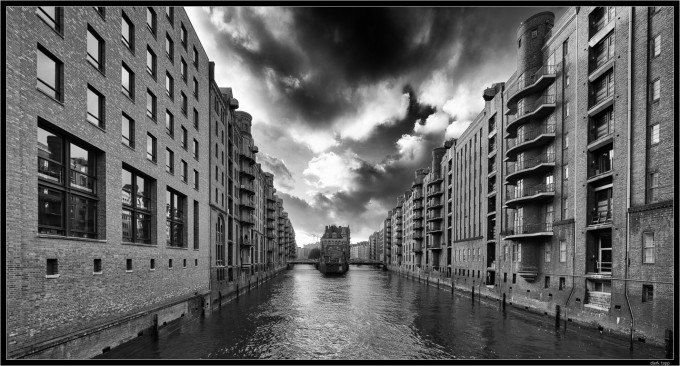 –
Last but not least:
You can even use this lens on a range finder. Here are two images made with the Leica M9 with a cheap adapter. I used the 18mm finder on the M9 for rough composition and one or two shots, till I got it right. The M9 has no live view for controlling the image before the shot! And for the electronic aperture you need a trick with an extra Canon body.
 The Marienkirche, Lübeck, Germany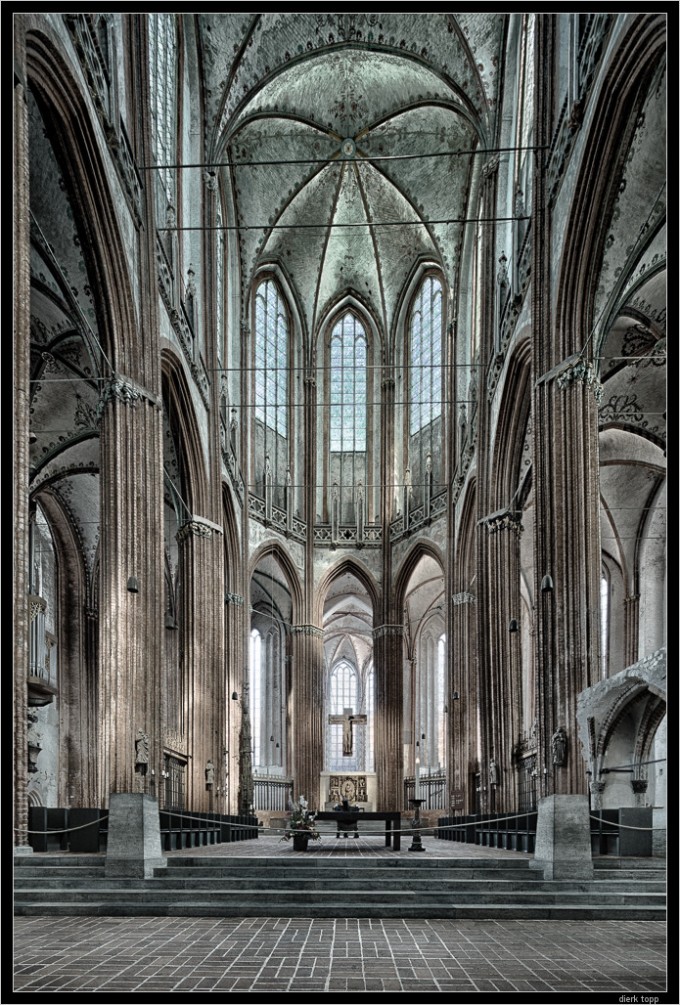 –
This is a special combination of shifted lens up on the M9 and rotating the camera on the tripod for much more than 120° view. I shot many very much overlapping images to make sure, that it will work for stitching – and I think it worked 🙂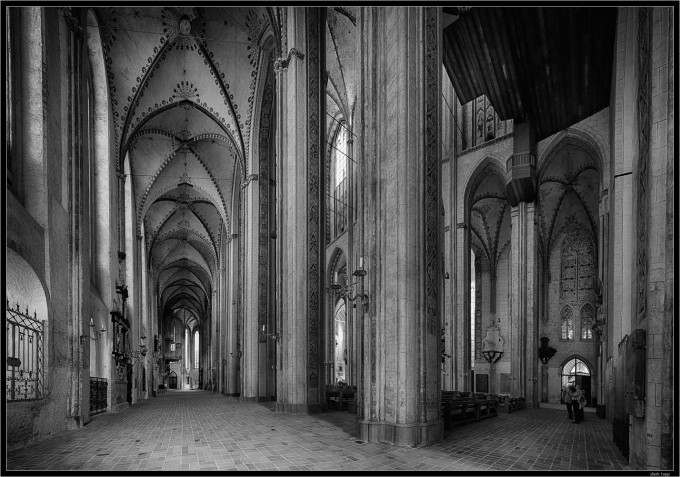 Thanks for your interest and I hope, you find it informative and useful … and sorry for my English 🙂
More images are on my flikr:
Canon 17mm TS-E tilt/shift (including A7R) and the Sony A7R images
thanks and kind regards
dierk