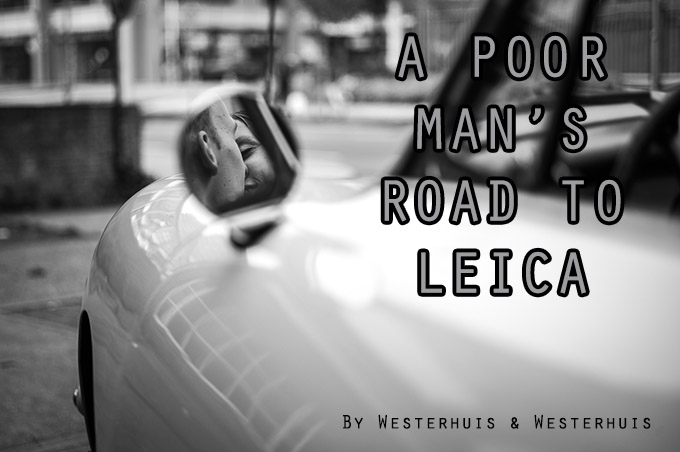 A poor man's road to Leica
By Westerhuis & Westerhuis
As our name 'Westerhuis&Westerhuis' already suggests: we are brothers. Willem Hendrik and Arend-Jan. It would be safe to say that we grew up with photography. Our father had a Leicaflex SL with a range of lenses. Back when we were kids, going out with the family meant that we would both get 'one frame' to shoot with the camera. That is how we learned to see the world through a frame: looking for the scene we wanted to capture.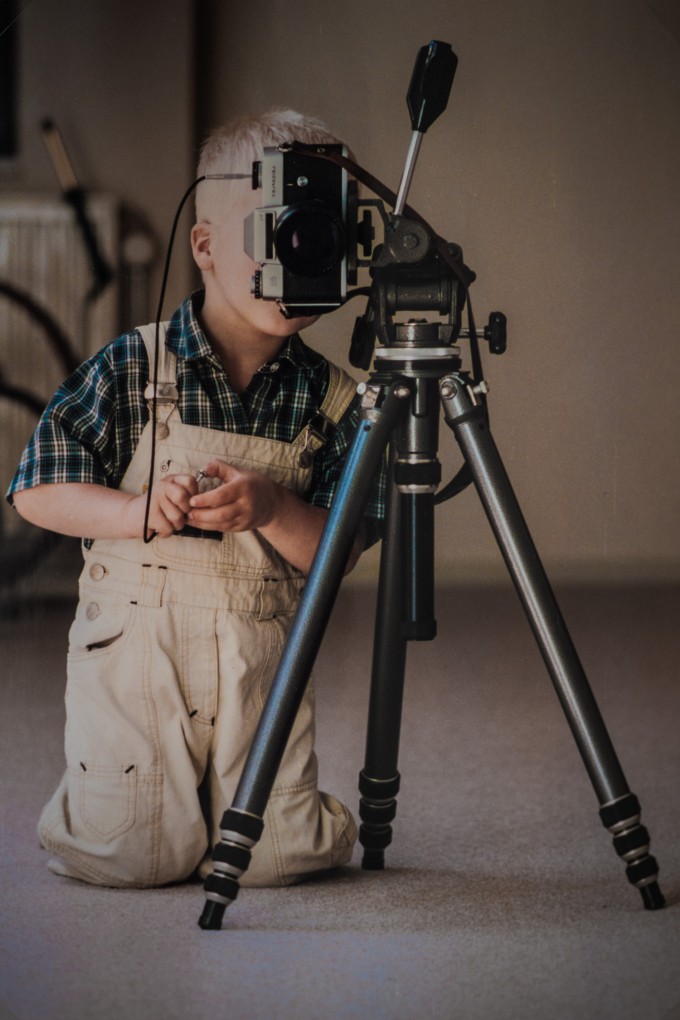 In May 2005 digital photography found it is way into our family. It was an Olympus E-300, which compared to the Leicaflex, was equipped with highly technical features such as automatic exposure and focus. Suddenly we were able to shoot more than six images a year, and dad did not have to share his Leica anymore. (Something that took a while for us to understand.) The learning curve suddenly became steep!
When we grew older and went to University, the camera spent more time in the closet than in our hands. Occasionally we used it for holidays, fraternity activities etc. Never too serious and certainly without ambitions..
Then something happened we had not foreseen: some friends were getting married and since they were on a low-budget, they asked me (Willem Hendrik) to shoot their wedding. Apparently they had seen me holding a camera the right way up and were somehow assuming I knew where to find the shutter button. I did not dare to bare the burden of a screw-up with only myself to blame, and so I asked my brother to come with me.
The results however surprised a lot of people, not only the bride and groom, but more important: other couples. Several weddings came along; we bought new bodies (Olympus E-600) and lenses (the legendary 50mm f/2 and 25mm f/1.4) and began enjoying photography again. We moved from weddings only to portraits, graduation ceremonies and group shoots. But most importantly it was street photography that got our attention.
We found that street photography was a powerful way of improving our photography skills. When shooting on the streets it rapidly became apparent that a great photo is not about sharpness, subject isolation or ISO performance, but about the narrative. A sharp, clear and in every term a high fidelity portrait of a cat is in the end just a photo of a cat. The technical perfection does not make up for the lack of talent. We found out it is more important to train yourself to 'see' notable things happening than to rely on your gear to create something out of nothing. Minor events can be captured and still tell a complete story on their own.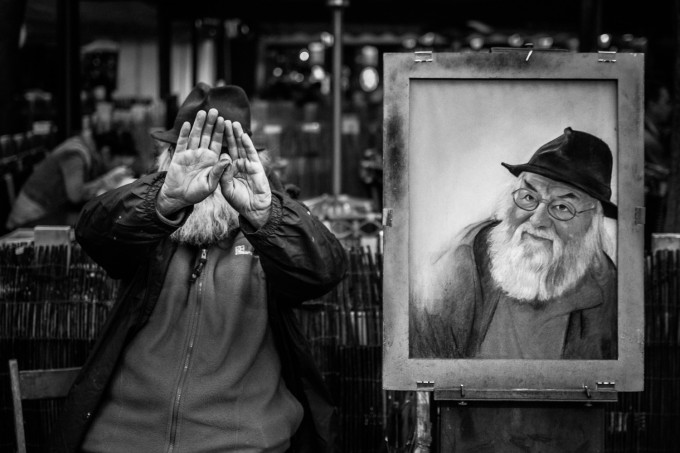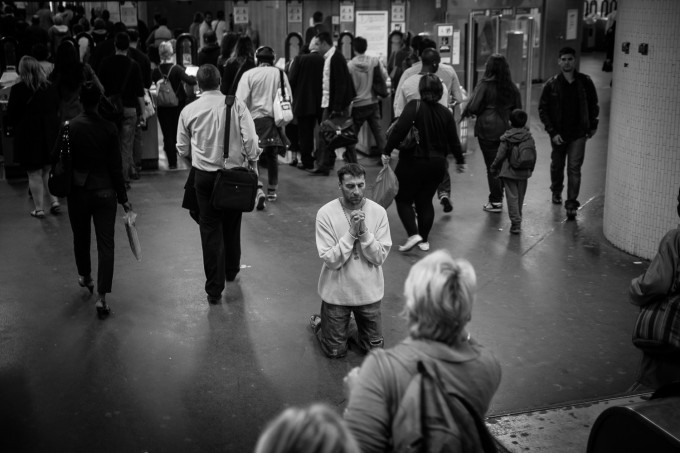 Story telling in wedding photography
Naturally we began incorporating this storytelling style in all our assignments. This meant a observative way of working without interfering and only with the use of available light. We have shot in very different and difficult environments where we had to adapt to the conditions. The good thing about shooting a wedding is that you need to deliver; you have to know what you are doing to be able to get the best out of a situation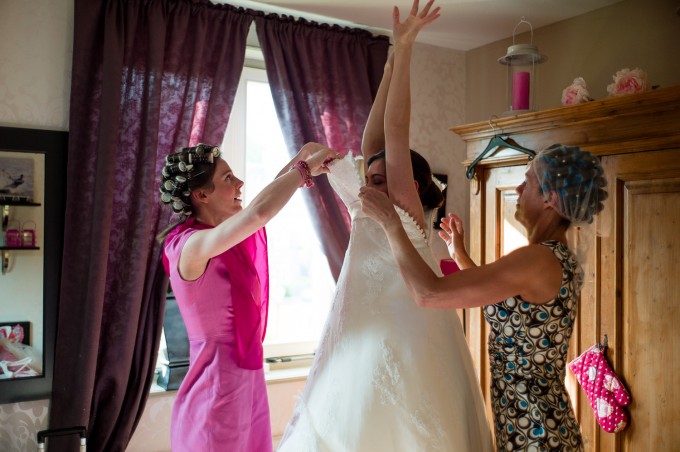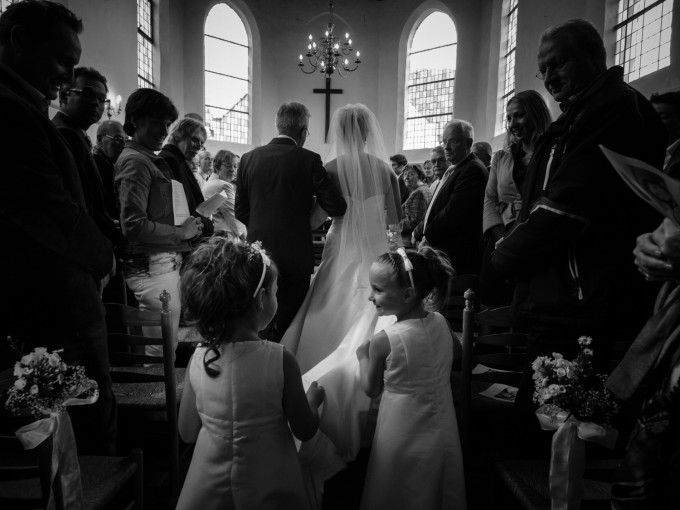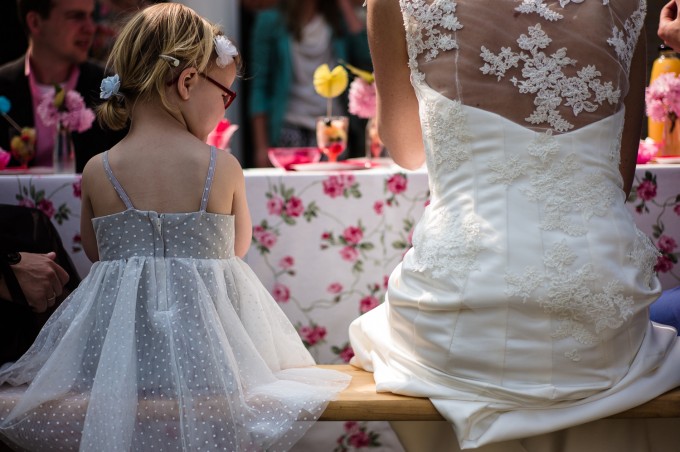 Being with two photographers
Although we both did some weddings without the other, we stuck together for the most part. Shooting a wedding together has some major advantages: we always use a basic lens set-up such that one knows, based on lens and location, the type of photo the other is taking. Therefor one is able to take the corresponding shot from the opposite direction without being in each other's frame. Because we both shoot with different prime lenses, a nice reproduction of the day from multiple perspectives can be delivered. Secondly, we are both very technical; if variables get tough, we communicate our strategy in ISO, aperture and exposure, we developed our own sign language for this to be able to come up with similar results.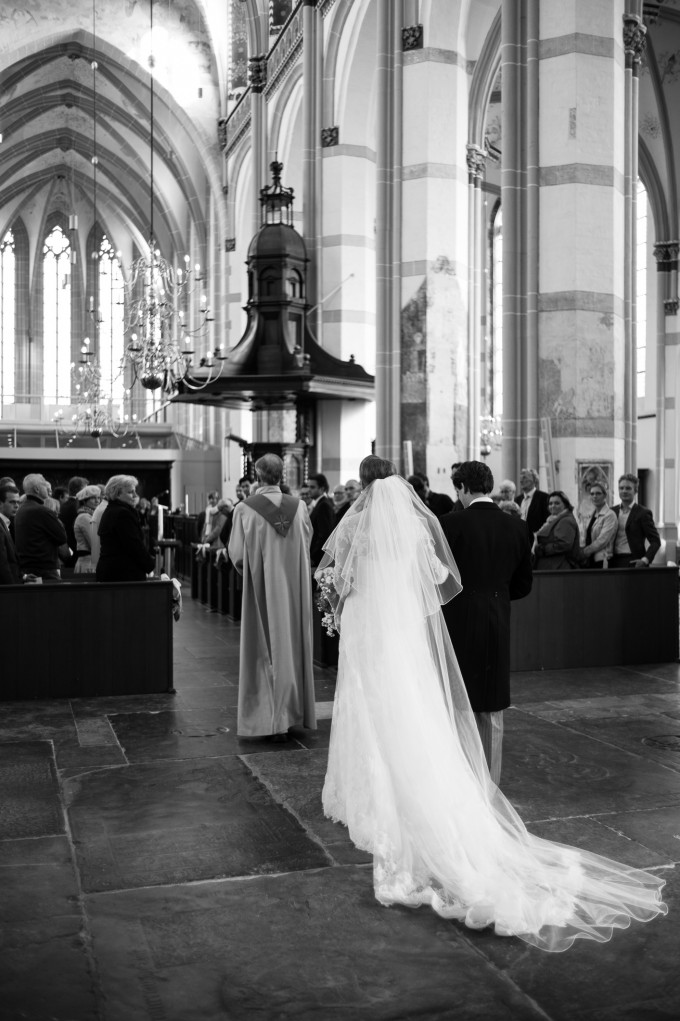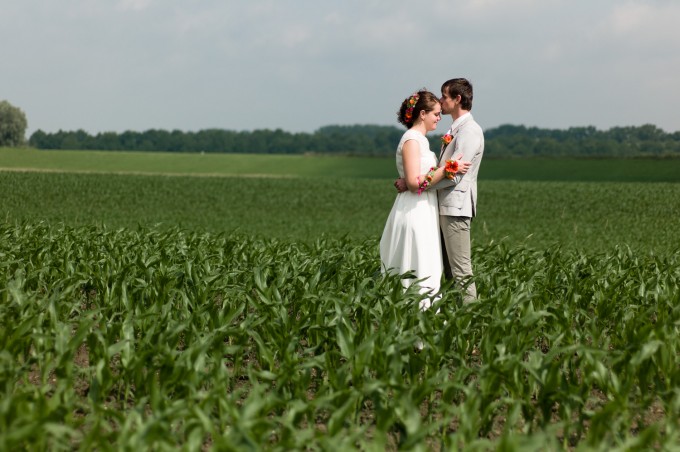 Buying a Leica
After launching our own website, the amount of inquiries was vastly increasing. This made us able to invest in our company, and so we decided to go back to our roots. And so two second-hand Leica M9's were bought, despite our philosophy about gear being second to content (After all we are both engineering students and firmly believe in the 'garbage in, garbage out' paradigm. As for the lenses concerned: we bought a Summicron 35 and 50 from their first owner. Both versions IV, which are almost 35 years old. Not only did they feel very familiar, even the smell brought back memories. By using Leica we could also continue our philosophy of carrying the least amount of gear with us. Although the Olympus E-600 was one of the smallest DSLR's around, we would rather carry M9's for a day.
Of course we are, as much as any photographer in constant battle with the GAS (gear acquisition syndrome).The M240, 50mm Summilux, and 35mm Nokton are all nymphs singing their songs. For the moment we choose to sit tight with the old Summicrons we have. Our M9's do not limit creativity in any technical way which is proven by legends from the past, as these lenses were the tools of many great photographers. If we cannot make this work then no mountain of gear can fix that deficit in our talent. At the moment we feel it is more important to master this simple camera than to acquire next gen lenses with their fancy appeals and new possibilities.
So yes, this is where we now stand. Both of us have a single lens setup. Which, as it turns out, is more than adequate for wedding photography. As always: it is not the camera that shoot people, we do.
Willem Hendrik Westerhuis
https://www.facebook.com/WesterhuisWesterhuis
http://www.westerhuisenwesterhuis.nl