My First time with Zeiss
by Toni Ahvenainen – His blog is HERE
About eight months ago I started my Sony Alpha related photography project called ' Year of the Alpha – 52 Weeks of Sony Alpha Photography'. The aim of my project was to find my inspiration again for photography and gain better understanding of my own photographic eye. On top of that I decided to set up a photo blog, where I would share my images at least two images per week and hoped it would gain some interest plus convoy inspiration to other photographers like me. Right from the start I got lucky and my site had much more traffic than I ever believed would be possible. Because of this the project turned into something that has given me a lot of inspiration and energy, not only for photography, but for life in general. It is also partial reason why I am doing this story here today.
As I have already introduced my photography project here before and with greater length I won't go anymore into details. You can find the earlier story about my project here.
Because of my photography project and the way it had drawn attention in social media circles, an unexpected opportunity came to me: Zeiss was willing to support my photography project and they would let me use two lenses from their Touit line up. If you haven't yet become acquainted with the Touit line up before, it is the new family of Zeiss lenses which are targeted to mirrorless system cameras (Sony E-mount & Fuji X-mount). All the lenses have full autofocus capabilities and they represent a modern Zeiss design with black matte finish and more contemporary look – but most importantly they convoy the famous Zeiss optical quality for mirrorless system cameras.
So, at one Friday afternoon, after UPS delivery had brought me a parcel which I had opened with child-like enthusiasm, I had two Zeiss lenses in my hands that in real life would be very much out of my reach: Touit 2.8/12 & Touit 2.8/50M. I had of course read about the famous Zeiss from countless photography sites likes this, but never believed I would get opportunity to actually shoot with them. Like for many other photographers the most exciting lenses and their magical qualities were always something I could just see through a store display window. And while the Touit is not exactly an Otus (optically the most advanced DSLR lenses currently available, also build by Zeiss), for my photography it was a unique opportunity and something of which I consider myself to be very lucky. For return favor I would need to tell story of my experience with the Zeiss lenses.
Like any true and committed photography enthusiast, I was very interested to see how these lenses would affect my photography. What will be my first impressions? How will they fit into my shooting habits? How I will be using these lenses? What kind of optical qualities will they have and will I be able to find the famous 'Zeiss look', described with terms like Zeiss contrast, punchy colors and 3D-pop? In short, what will be my first time experience with Zeiss?
I will be exploring these and other questions as well for 10 weeks in my photo blog. The Zeiss lenses will accompany me with a theme called 'Season of Touit'. With this theme I will move away from the standard focal lengths that I've used thorough the year so far and concentrate doing ultra wide and close-up photography which are, regarding the perception of the depth, kind of extreme ends. If you are interested, you are most welcome to follow my story through this season. Later on I will do a more complete story about my findings right here at the Steve Huff's website where it will surely find the most friendly and kind audience one could ever hope. (Thanks for the opportunity, Steve!)
To give you some insight right now, I can already say I'm very impressed by colors and contrast the Zeiss Touit lenses convoy. At the first day, right after I had opened the parcels, I did a short photo walk and immediately noticed that the images looked a bit different from my cameras lcd. Maybe more vibrant and subtle regarding the overall look. Am I imagine things, is this just the placebo effect, I thought to myself. Even at home, looking pictures from computer screen, I felt certain anxiety because the pictures looked different and better, but felt that I didn't have right terms to conceptualize this difference to myself. After using these lenses for about a month, I honestly feel they have trained my eyes for better understanding of how good optics will affect the contrast and colors.
I'll show couple of examples here taken with Touit 2.8/12 & Touit 2.8/50M. Everything you see here has been post processed with my own regular methods and with a help of VSCO film pack 4. While the pictures in this state doesn't offer a neutral starting point, if there even exist one, for detailed analysis of Zeiss look, they however represent the great results I've been able achieve with these lenses – and which I think are extraordinary regarding color & contrast. In future article I might also present images that will be better suitable for detailed analysis, if I find meaningful ways to do it.
Thank for reading my story and if interested you can follow it at: www.yearofthealpha.com. Also remember that within five or six weeks I'm going to do a longer story which I'm going to share right here at the Steve Huff's website.
Toni Ahvenainen

Snap from the street – Didn't do much of post processing with this snap, but immediately thought that nothing from my camera has looked so good before regarding colors & contrast. (Sony Nex-5N with Touit 2.8/50M — ISO100, f/6.3, 1/400sec, raw)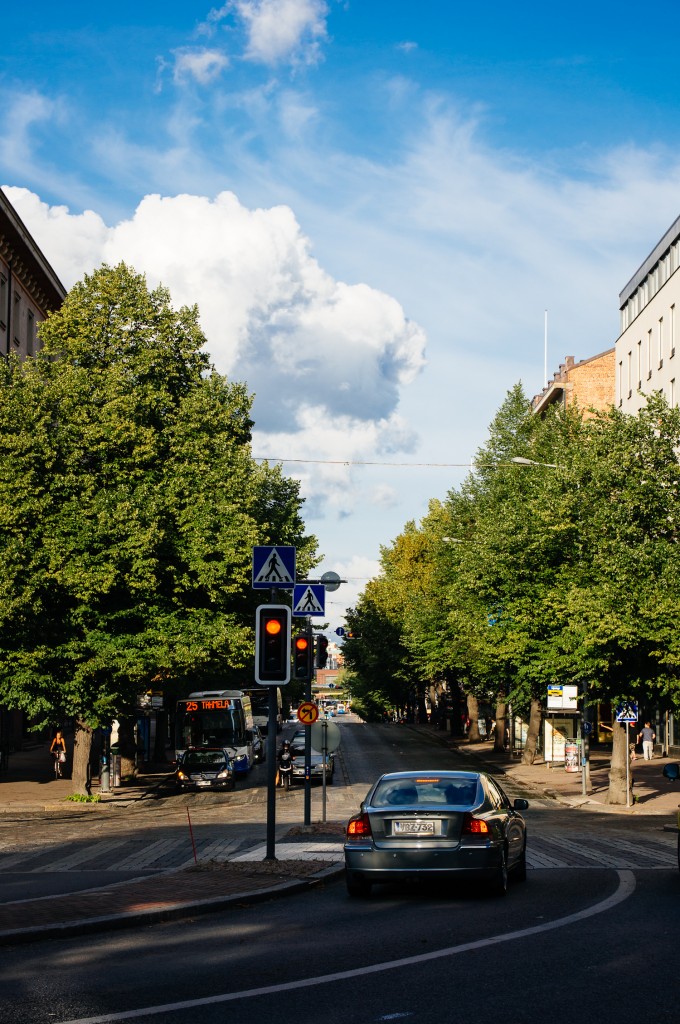 The Great Divide – Touit 2.8/50M doubles as a macro lens and let's one approach the wonders of the macro world. (Sony Nex-5N with Touit 2.8/50M — ISO250, f/10, 1/80sec, raw)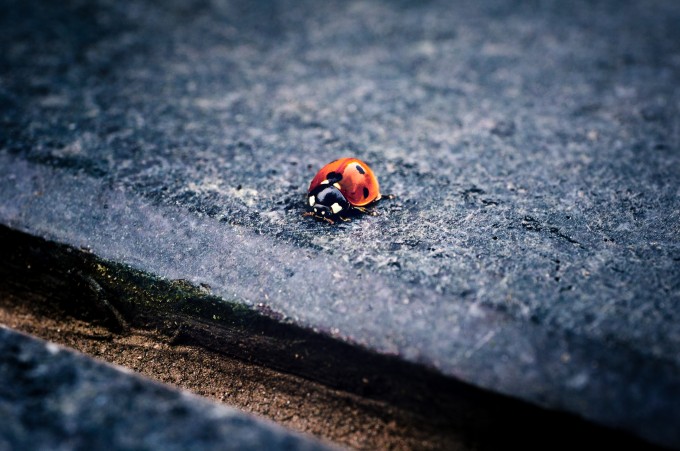 Simple landscape – I just love how easy it to get great clarity and contrast with these Zeiss lenses. (Sony Nex-5N with Touit 2.8/12 — ISO100, f/4.5, 1/200, raw)
Unusual church ceiling – Relatively fast wide-angle lens like Touit 2.8/12 offers certain freedom in dim lighted interiors like churches. (Sony Nex-5N with Touit 2.8/12 — ISO400, f/2.8, 1/25sec, raw)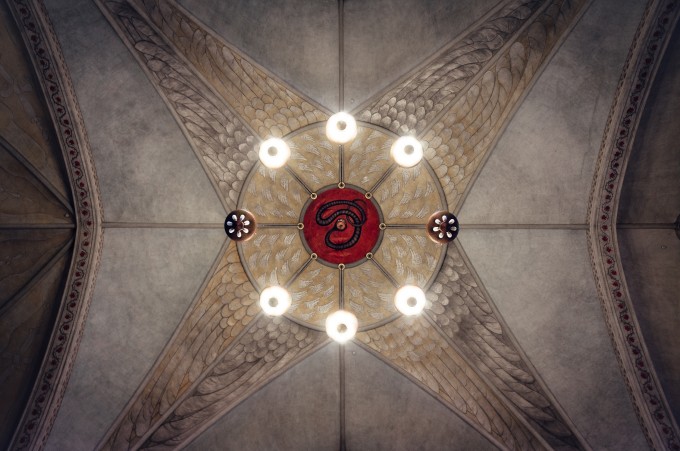 From Steve: Thanks Toni! If anyone would like to submit a user report or guest article, just click here for details!