Leica T Pre-Order links and more reviews!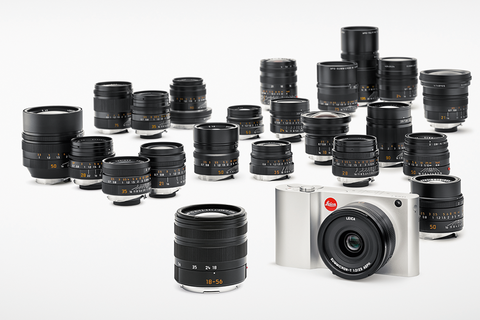 With the Leica T review going live this morning at 6AM, or 12 hours ago it has enjoyed 98,000 views and almost 300 comments. Wow! As expected, the comments are mixed as it always is with any Leica product review or announcement. One one side you have the Leica haters and on the other you have the Leica fans. Then you have those who just appreciate nice things. Doesn't matter, we have loads of choices these days and it is always best to buy a camera that MOVES YOU, no matter what it is.
Now that the T review is done and the camera has been shipped back to Leica I am hard at work on a new review for the Mitakon 50 f/0.95 lens I spoke about yesterday. I will be reviewing the new Sony A6000 (in hand) with the lens as well as the A7 so we can see how the lens does on an APS-C and full frame. I was told by Sony yesterday that I should be getting an A7s soon for review..well, not sure HOW soon, but soon-ish. Should be fun.
More T Reviews!
As for  the Leica T, let's continue on with T day! I found all of the other reviews online besides mine and will link to the ones I really enjoyed. The more you know about it the better!
The one I enjoyed the most is from a guy I have huge respect for. I feel he is an amazing photographer and he also had the T for about 8 days. He was able to test it with BOTH lenses and came away with some gorgeous shots and interesting thoughts on the camera. Check out the review of the T from Kristian Dowling HERE. 
Next up is the review from Jono Slack, who always has a cheerful review of the latest Leica. Check out his thoughts on the T HERE. Be sure to click through to his sample images HERE.
Sean Reid who runs a pay review site published his review on the T this morning as well. You can see it here if you are a paid member.
So check those out if you like. There are 1-2 more online that can be found through google but all seem to say the same thing about the T 😉
Pre-Order Links
You can pre-order the T and all accessories or lenses at the direct links below:
B&H Photo has it listed HERE
Ken Hansen is taking pre-orders. Just e-mail him at khpny19@aol.com and tell him you want to pre-order your T!
PopFlash.com is taking orders as well!
The Pro Shop for photographers is all ready to take your pre-order.
Leica Store Miami is also taking pre-orders HERE.
Amazon has yet to put up the T for pre-order..not sure why they are so late to the game.
The T will ship in about a month from today give or take a few days.