Leica buys Steve Huff Photo!?!?! Whaaaat?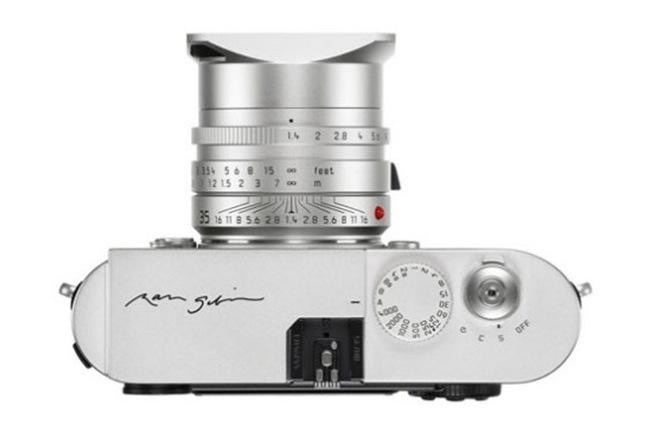 Hahahaha, got ya didn't I? No, Leica has not bought this site even though a very few of you are leaving idiotic comments in my latest T review (see it here) implying that they did just because I loved the new T. I mean, really guys?
In any case, no..the site is not and has not been for sale and I will keep on and continue doing what I love to do here each and every day. That means that yes, more passionate reviews will be here over the years when something comes along that tugs at my heart and soul. Cameras that have done this in the past? Olympus E-M1 (where I was accused of being paid off by Olympus)..the Sony RX1 and RX1r (where I was accused of being in Sony's back pocket)…the Leica M (where I was accused of just being a "fanboy") or even the Nikon Df (where I was accused of now being a Nikon fanboy and paid by Nikon). Again, these are just comments from a very few, a teeny percentage of those who comment but it is absolutely ridiculous to even have one comment like this.
It is so funny to me that when I write a review with a lot of negatives or issues then people seem to get happy. Why is that? Are people just so negative and bitter that they love it when negative things are written? One reason I made the choice to NOT review cameras I do not like is because of this fact! See, I am ANTI negativity in life and ever since adopting this 5 years ago my life has changed for the better in every way, shape and form. A total transformation in my stress level (I have ZERO), happiness (I could not be more happier), and joy of life. It does not come from money (I am far far far from rich, live in a small cheap house in a not so great neighborhood) it comes from just being happy and knowing that we have one life to live here on this earth. Why ruin it by being bitter, nasty and negative all of the time? If you do not like something then so be it but to attack the messenger, that is nonsense.
Negativity come from jealousy, hate and an overall lack of happiness in life. It can be turned around if you really want it to.
To come to this site and leave idiotic comments such as "Leica must have paid Steve" or "Steve should change the name to stevehuffleica.com" or "Sony paid off Steve" or "Olympus owns Steve"..well, those are just comments that spawn from hatred, jealousy and people who are just not so happy in life…or people who own camera brand A when I praise camera brand B, something that fanboys do to attack me when I am not so nice to their chosen brand.
Many people in life (and I come across many of them) love to put others down because in some odd way it makes the feel better for a moment or two. They feel like they know it all, when they know absolutely NOTHING about what they are commenting about! I always laugh when people leave expert opinions on cameras they have never seen, touched or used. It really makes me laugh out loud sometimes. My written reviews are from experience using the cameras, and I use ALL cameras even though I do not write about all of them. So my opinions are based on actual use. Does not mean you have to agree with me, as we are all different in what we like, but what you read is always my honest opinion. Period.
To those saying I have always been paid off by Leica, let me fill you in on a history lesson because yes, you need to learn as you know nothing about my situation with Leica.
Back when I started version 1 of this website I started it by reviewing Leica gear. The Leica M8 to be exact. I started this very website (over at the now defunct stevehuffphotos.com, with an "s" at the end) 6 years ago only because I loved the M8 so much that I wanted to share my love for it with anyone who would be willing to read it. I did NOT want to start a review site at that time, I just wanted to write down my real thoughts from the heart on that camera that was getting some bad press from those who never even touched one (users, not reviewers). Again, the know it alls who knew nothing about the camera! I was taking the best photos of my life with that camera and those little M lenses and I thought it was an amazing thing, even if it had IR problems and high ISO noise after 640.
So yes it had issues, (which I wrote about in that review) but for its time, there was nothing quite like it in IQ or Usability/Feel. For me, it was a revelation and made me want to go out and use it every day, and I did just that. To me, that is #1 in a camera before ANYTHING else and is why I despise bug DSLR's for daily use. Sure DSLRs have great quality and IQ but when they are so huge and heavy with a decent lens attached it makes me want to NOT use them! So I fell for the M8 hard because at the time, it was the only thing around that was high quality and inspired me.
After writing the M8 review on the old iWeb blog I started something very strange happened. After just a few days I started getting e-mails from those who found and read the review telling me how much they enjoyed it. Many said they went on to order the M8 for themselves. "Wow" I said to myself. That is so cool. I was able to convey my emotions and love for this "electronic memory maker" so much that a few readers bought one! It ranked up on the 1st page of google after a few days somehow and people were seeing it and some people were buying the M8 due to what I wrote.
Then more time goes by and each week is a repeat of the last with even more emails. I'd say each week I would get double the e-mail about that Leica M8 review. It was crazy. Then something really cool happened. I received an e-mail from the music artist Seal telling me he really enjoyed my review. Then he said "we should chat sometime about it". Now here I was, living in Indiana in a VERY small town in a VERY inexpensive house with literally NO income (was taking a year off after selling a small Ice Cream shop) and all I did was share my thoughts on a Leica M8 camera and I was getting e-mail after e-mail thanking me and now and e-mail from a guy whose music I used to jam in my car and home. How cool is that? I ended up shooting his Chicago show a couple of months later and it was an amazing experience for me, as that was one of my goals in life..to shoot a concert like that with no restrictions. One of my images made his next tour program from that night.
As time went on Seal and I became great friends. He then introduced me to a Leica dealer named Ken Hansen who I immediately called to place a Leica order for the then new 28 Elmarit ASPH lens. I owned the M8 and then went for the 28 as my next lens to see how I would like it. Ken asked how I heard of him and I told him I was told all about him by Seal so he sent out the lens without getting payment up front. "Send me a check when you get it" he said. Wow. Amazing.
In any case I soon came up with an idea that would help benefit me and Ken but I had no idea if Ken would go for it as my site was so new with such little traffic. At the time there was no lens rental shop where I could rent Leica equipment so I asked Ken if I could rent lenses from him, review them and then send them back. I would pay him $50 or so for a week or two and in exchange he would get a link mention telling everyone that he supplied me with the lens. He was game for it and sent me a few lenses to try out. He told me he would send me used lenses if he had them and if he sent me a new lens he would sell it as used at a discount but he was up for seeing how it would go.
So I started reviewing Leica lenses on the M8 early on and each review got better and better and I really started to enjoy doing  them. No one online at the time was doing "real world" reviews. They were wall old school DP review tech style that were long and boring, to me anyway. None of them were done by anyone with real passion for photography. It was all about the money and business.  So I was indeed a bit different and was the very 1st real world review site that included all real world use photos, intense passion and even some personal posts that let everyone know just who I was and am. I even coined that real world term and because I reviewed in the style that I always wanted to see, and I was passionate at doing it it started to grow and grow. Much like the rock band KISS and how they started (now celebrating their 40th anniversary).
They started KISS because they wanted to be the band that they always wanted to see. At the time, most bands went up on stage in T-shirts and jeans and sang while standing still. KISS came out in makeup, outfits, and used fire and bombs while prancing around like maniacs. It worked because they brought excitement to the stage and with their passion and excitement at full force it brought the excitement level of the audience to the top. It was a great formula and one I used when creating this site.
I wanted to see a camera review site that I liked yet no one was doing it, so I decided after a few reviews to do just that and I dedicated myself to working on it every single day, and I did.
After the new reviews the site traffic was growing steadily and Ken Hansen decided I did not need to pay him a penny for the rentals. (as I was helping him by spreading the word about his services so he was getting a few orders). Ken has always been an amazing dealer and today I consider him the ONE guy that really made it possible for me to do this website, a true friend. Without his "rentals" early on this site would not exist today. Leica was no help at all back then and refused to even answer an email from me when I requested gear for review. That is, until traffic started to really grow and they started seeing the reviews and comments. Then they started to send me lenses by request and I no longer needs the Ken rentals 😉
As the new Noctilux came out, Leica sent me one to try for a few days. I always only had a few days, usually 2-4 days with a Leica product before they wanted it back. But I was just happy to get review samples. They then sent me a WATE for review.
As time went on Ken always helped me when he could and Seal helped me tremendously by inviting me on a couple of his tours and things just clicked. As I was on the Seal tour I met a ton of people who were fans of mine as well! It was so odd when walking in the airport one day with Seal and his band and someone ran up and said "are you…STEVE HUFF"! Lol. It was amusing to say the least. But that was not a regular occurrence. It happened sparingly but was still very cool to meet those who enjoyed my reviews and talk cameras for a bit.
So the more I shot with Leica the more I became attached to the cameras and lenses. I shot the entire Seal tours with a Leica M9, Noctilux and 35 cron. Many said I was nuts to trust it but I never had an issue that wasn't fixable (until my noctilux fell apart during a show). I even managed to get an album cover using the M9 and Noctilux. So to me, Leica has always been my camera of choice due to MANY reasons, not just image quality. It has given me some of my best memories and usability also goes a long way with me. I remember  one night Seal handed me a Canon 1d MKIV or something like that and told me to try it out for a show. It was nice, it was HUGE, it was a beast and weighed as much as my Mini cooper. I did not like the experience of using it. I missed my M9 and manually focusing as it was a challenge. Snapping away with blazing AF and a zoom was NOT a challenge for me. It was boring and dull to me so I ditched that 1d and went back to the M9. Ahhh, heaven.
As time went on and the site grew and grew and more users were leaving comments, anytime I reviewed a Leica product I was called a "fanboy" by a few in the comments section. The Leica "haters" who hated Leica for one reason or another but probably because they could not afford it or because they see Leica as an "elite" brand who offer no value for the money, which is 100% not true BTW.  For the record, I was one who could never afford Leica but because I skimped on everything else in life I managed to get by with the M8, then M9 and a lens or two. I was not rich, not even close to it..not even well off but I knew that if I could own one thing it would be a Leica M. It gave me enjoyment in life.
As for the silly Leica hating commenters, for whatever reason they were always there, the minority of course, but they would come to my FREE site and bitch that I wrote nice things about a product that did amazing things for me. Made no sense. Over time I learned to laugh at these individuals as they were clearly so bitter in life that they felt better by attacking me. I would just reply with "I am a Leica fanboy 100%! I love their cameras as to me there is nothing like them and if that makes me a fanboy then so be it"!
As time went on I continued to review Leica and other camera brands that ticked my buttons. As Micro 4/3 was taking off with the E-P1 and GX7 one time Leica told me via email "stop reviewing that Micro 4/3 so much and write more about Leica". This is from someone who is no longer with the Leica company but I responded with a chuckle like "yea, right". I thought that was odd. But the more I wrote about other cameras the more I was ignored by Leica. Did not really matter to me at all but I thought it was a bit rude. I always had Ken to get my back if I need a product for review so all was good with me. Time marched on, Leica announced the X2 and Monochrom. I was invited to Berlin, surprisingly, to see the launch of the New revolutionary MM. I flew from AZ to Berlin (courtesy of Leica which surprised me) to witness the launch and I thought I would be able to test the camera so I could write a 1st look report and inform all of the readers here about the capabilities of the MM!
That was not the case.
When I arrived I saw familiar faces like Thorsten Overgaard, Eric Kim, Jono Slack, Sean Reid and many others who were also flown in for the event (though I think Thorsten drove). We all had dinner, had fun and attended the big shindig that night. What I saw was mostly over the top people with bow ties and suites, and from what I gathered, very rich people who were also acting the part. Nothing at all like me or my personality. I said to myself "So is this the real Leica? Not many here are anything like me..maybe they do want these cameras for the red dot and the prestige". It was clear many there did only want that but there were also a handful there who were just like me, passionate about their cameras and photography. All was not lost.
I walked the room and was stopped every few feet by someone who recognized me from my reviews. I chatted with those people and had a great time. Then the camera was launched and then it was over. What? I do not even get to touch an MM? I flew across the USA to Berlin for a 3 hour event without even getting to touch a Leica MM? I was surprised by this for a few reasons but one of them was because a few of the guys I know who also write reviews.who were here..well, they all had an MM (besides me and Thorsten) in hand, with them. But when I asked my contacts at Leica they gave me a quick "let me see what I can do" and then ignored me and dodged me most of the night. Even my then buddy Seal called one of the top Leica guys and said "you really should get a camera into Steve's hands so he can review it. It would be beneficial". But no luck. I did not expect to take home an MM for review, just to hold one, fire off a few shots. I mean, they had them there but for some reason was not allowing me to see one. So why fly me there? Just thought it was odd.
At the end of the night I went to my room and wrote a report on the event and mentioned there were no cameras to be found for me to try. Maybe they were not happy that I was covering the launch with my Olympus E-M5 🙂
The next morning it was magically arranged for me to test an MM camera. It was presented to me in one way but the reality of it was that it was set up by Leica through a third party to allow me ONE HOUR of use of the camera, with a chaperone. 🙂
That was good enough for me as I spent that hour walking the street of rainy berlin and was able to report on the camera so all of the readers here could see some info and my input on it. It was perfect and worked out great.
I was told I would get a review sample soon. But that was drug out and I was one of the last to get one for review. It was fine with me though as I did not care, I just wanted to review it. Besides, Ken Hansen would have helped me out if Leica didn't so it did not mater to me. In fact, I preferred to go through Ken at this point and did purchase one from him.
Fast forward to the M. By now Leica was not sending me review samples anymore. In fact, my one contact there was gone and no one wold reply to my emails. I remember even Thorsten Overgaard trying to figure out what was happening and he called Dr. Kauffman on my behalf to tell him that they should really set me up with a contact in the USA for review samples. Still, no go though I was invited (but not flown out) for the M launch after Thorstens phone call. But I could not make it as it was the same time as my Photo Cruise! No M 240 review sample for me…
…So Ken hooked me up with the M 240 as I was put on his pre-order list as soon as I knew it was in the works. In other words, I was at the top of his pre-order list because I put myself there before anyone. I may have been 2nd or 3rd but I was able to by one from Ken. So I did a huge review of the M 240 (here) praising it as the best thing ever, and to me it was and still is (I still own it)! I love this camera. During that review there was so much hatred from Leica bashers and I was called the same things by those same few people and a few new ones who could not fathom the value of an M…"fanboy", "Leica paid off Steve", etc. Little did they know that Leica was not even communicating with me at this time and they did not even send me a review unit yet I was hearing things like "Steve gets free cameras from Leica, that is why he is positive to them". But I let it bounce off of me as always and did not care as I still loved the Leica M 240 and knew it was the camera for me and I would never change my stance when it is all based on honesty, as all of my reviews are. If there was any bitterness between me and Leica that did not mean I would hate their camera, not at all. If it is good it is good. Expensive yes, but for me worth it.
Then came the X-Vario where I tore it apart and exposed the weaknesses and praised the positives. I was hard on it because it has a few issues that bothered me in real world use, though IQ was not one of them. After that review I had emails from some saying that I pissed off Leica! How could I piss them off if I was just being honest? Being honest about a camera is how it should be so the companies can FIX the issues in a later version or with firmware. Same thing I did with Fuji. I was hard on them because they had issues, real issues that other cameras did not have, at least in my eyes. They fixed just about all of those now in the X-T1. That is how companies get feedback. But a few of these camera companies are something else. Write bad things and they ignore you (as Fuji does with me to this day) but write positive things and they love you. Them moral of the Story is that I am always honest in what I write, it comes from the heart. Any excitement you see or read is legitimate and is how I truly feel. I could care less if that means a camera company stops sending me review samples because today I can just buy or rent them if I want to review them.
Paid off by anyone I am not.
So with the X-Vario I predicted a sales flop and it was/is. I predicted the X2 would not even come close to the X1 sales, it did not. I predicted the X1 would sell in droves..it did. I predicted the M9 and M 240 would do very well, they did and are. So my track record is good when predicting Leica sales.
With the new T I predict a winner for Leica. They WILL sell a ton of these just as they did the original X1. I say that not because I am paid off by Leica, but because I truly feel that after using the new camera for just a a week. It is a good product and as I said in my review, to those who like to own nice things, including a camera, then the T will be appealing to them. There is nothing wrong with the T, it is a highly capable camera and produces beautiful files from the camera. I could also care less if the sensor is older..even if it was 10 years old I would not care as long as it performed, and it does. Plain and simple. Is it the perfect dream camera? NO! Not even close but it is the 1s Leica to break ground and be original, and yes, it is original in its build, feel, in use and quality.
When I made the Sony RX1 my camera of the year for 2102 I was labeled a Sony fanboy .When I made the Olympus E-M1 the camera of the year  for 2013 over the Leica M, I was labeled an Olympus fanboy and many wondered why I did not make the M 240 my pick. When I tore apart the Fuji X-Pro 1, I was labeled a Fuji hater who only loved Leica and Sony. When I praised the Nikon Df I was instantly a "Nikon fanboy" which made me laugh out loud. I mean, to those saying these things..are you really that miserable in life that you have to sit around on web sites like mine just to make bitter and mean comments that have zero truth to them? Does it really make you feel better about yourself? If so, then you may need help. 🙂
I mean, ridiculous statements and comments that are not only rude but disrespectful to me..the one who works day in and day out to provide FREE information while getting very little back in the way of monetary compensation. I do this as it is my a passion of mine. Something I love to do. I live a simple life in a small cheap house, a small car and not much in life besides my cameras and HiFi because I love it. I would not have it any other way as it is a part of me. If you do not like what I say then there is an easy solution! DO NOT READ what I write! Go on, I dare you! The funniest thing is that those who complain always come back for more. They can not get away from the site and read all reviews I write. I guess that is why this site now enjoys the success that it does. The haters are even regulars 🙂
No matter what company makes a camera..if it is good and gets me excited to shoot it then I am in and will state my honest feelings about it.
As for me and Leica, well yes they did supply me with the T for review but in all reality, they had no choice. Look at the review. It has now had over 150,000 views and well over 400 comments in about 28 hours. That is a HUGE amount of exposure for them and the new camera. If it was a bad camera I would have said so. It is what it is! I am happy to work with any and all camera companies to test and do real world reviews of their products but beware, I will be honest. Like I said, it is a passion of mine and I will never go through the motions and rush a review. When I really like something, wether that is from Leica, Sony, Olympus, Nikon, etc then you will indeed know it.
So there you go. To all of you who have been coming here over the years I thank you all for your support, friendship, kindness and help in keeping this baby of mine going. To those who come here to bitch and moan, I do not feel you should come here but I appreciate you as well as yo do indeed add to my hit count at the end of the day! To those who will be offended at what I said here then I am guessing you will leave a nasty comment (never fails) in reply yet again. Well, it will be deleted if you do or not approved. Not dealing with it and it has no place here (one guy who felt offended and said I aimed my post at him dared me to approve his comment..seriously?). Don't like it, move on back over to the other sites that welcome such nonsense and hate.
I hope you all have a great weekend and see you back here on Monday! BUT there is more to come today so check back later 🙂 I will be out this weekend with the Mitakon 50 0.95 for E mount with the A7 and new A6000 (which is pretty sweet BTW).
1st test shot with the A6000 and Mitakon 50 0.95 at 0.95! This lens will focus as close as .5 meters.